Za'atar is one of those spice blends that you absolutely should have sitting in your pantry along with your jar of herbs de provence and steak seasoning blend. It's a ubiquitous Middle Eastern spice and everyone has their own proprietary blend but it often has dried thyme, oregano, sesame seeds and sumac. Sumac is a crimson colored spice made out of a sour berry that I am obsessed with since I love anything sour! Sumac is available at most major markets in the spice aisle but you'll definitely be able to find it at any Middle Eastern market. Today, I'm showing you two easy ways to use this spice. One is a simple appetizer of labneh, creamy thick yogurt, drizzled with good extra virgin olive oil and sprinkled with za'atar. The second recipe is a za'atar roasted chicken. I've made chicken legs here but you could just as easily use this rub on a whole chicken. Go and make a jar of za'atar now!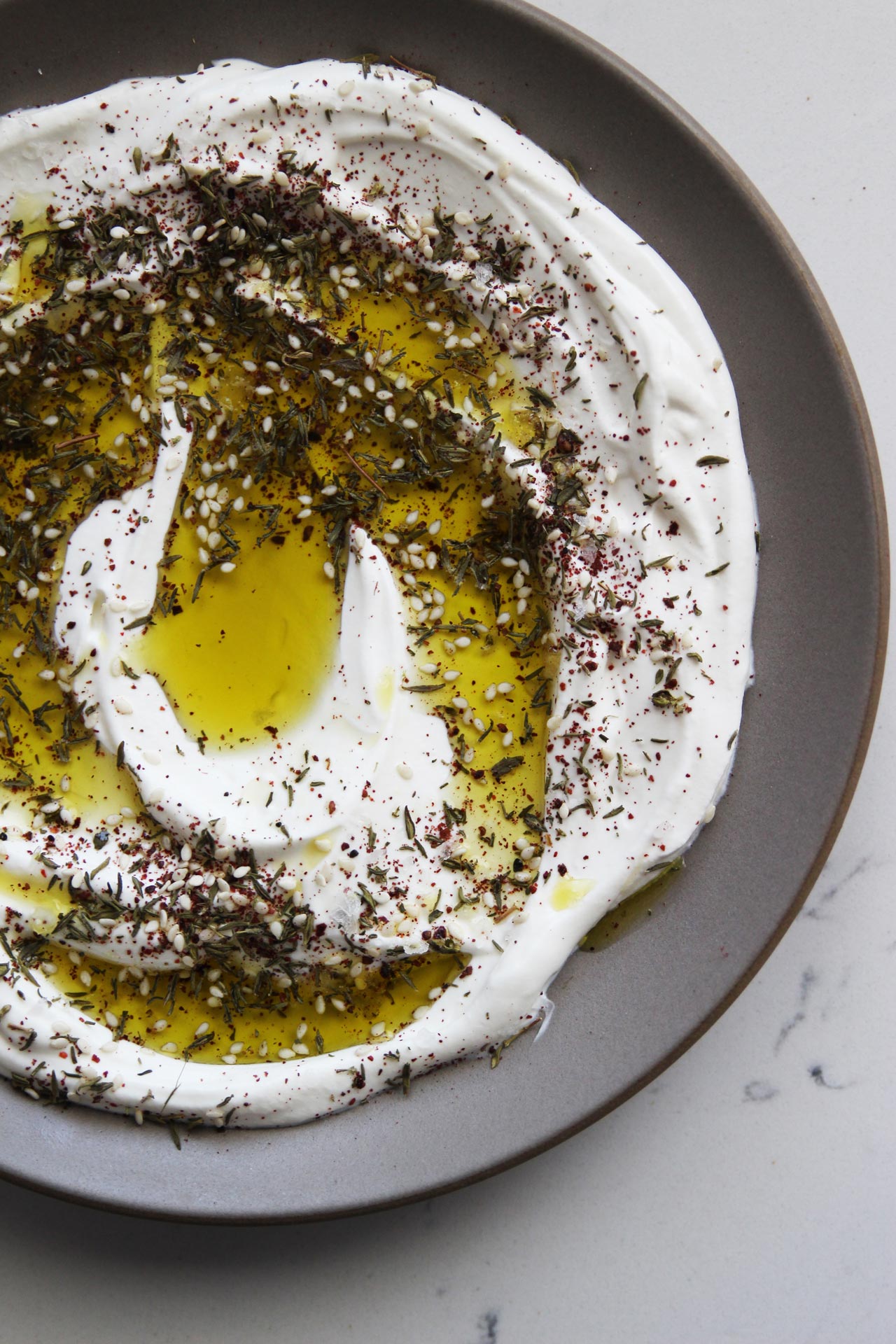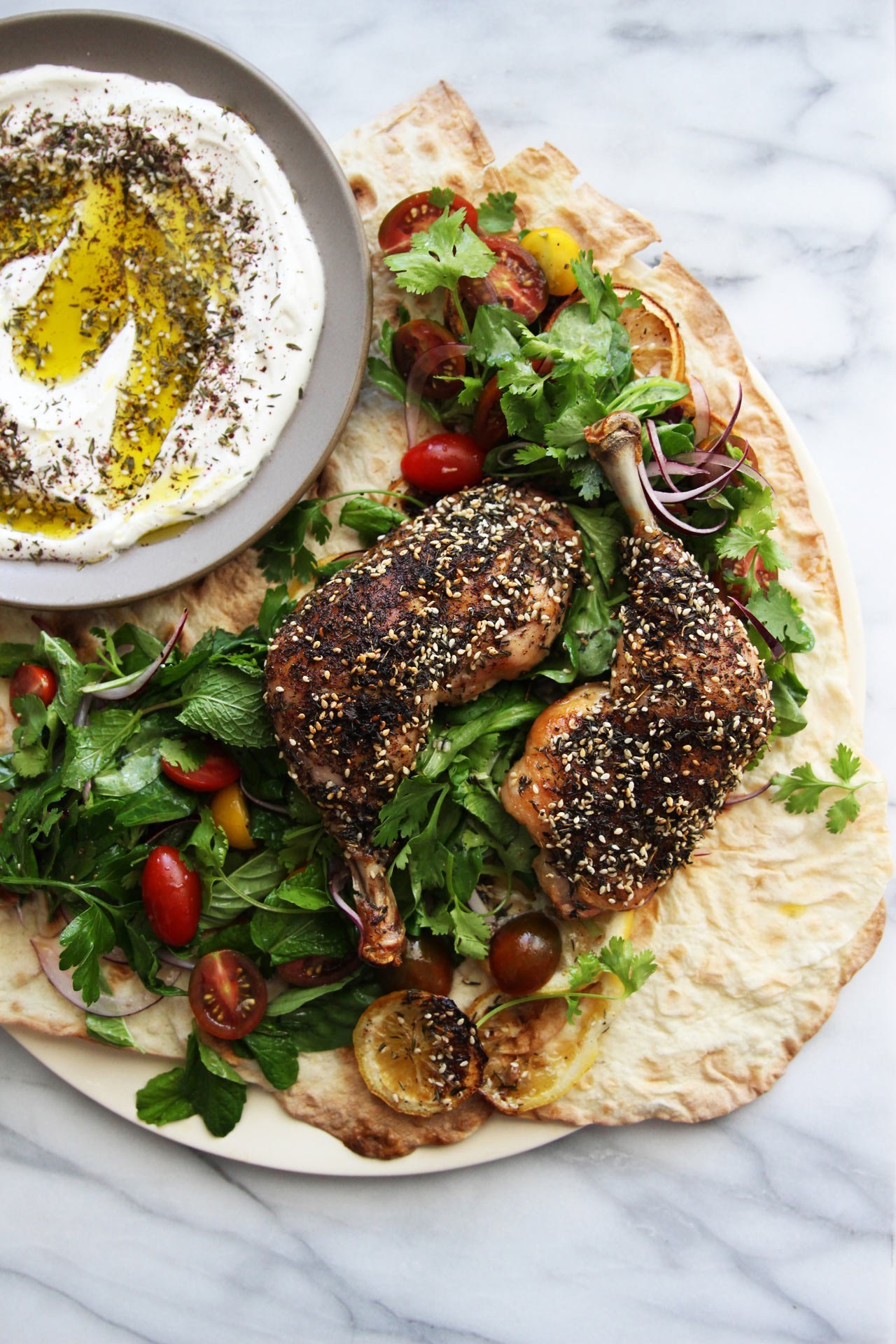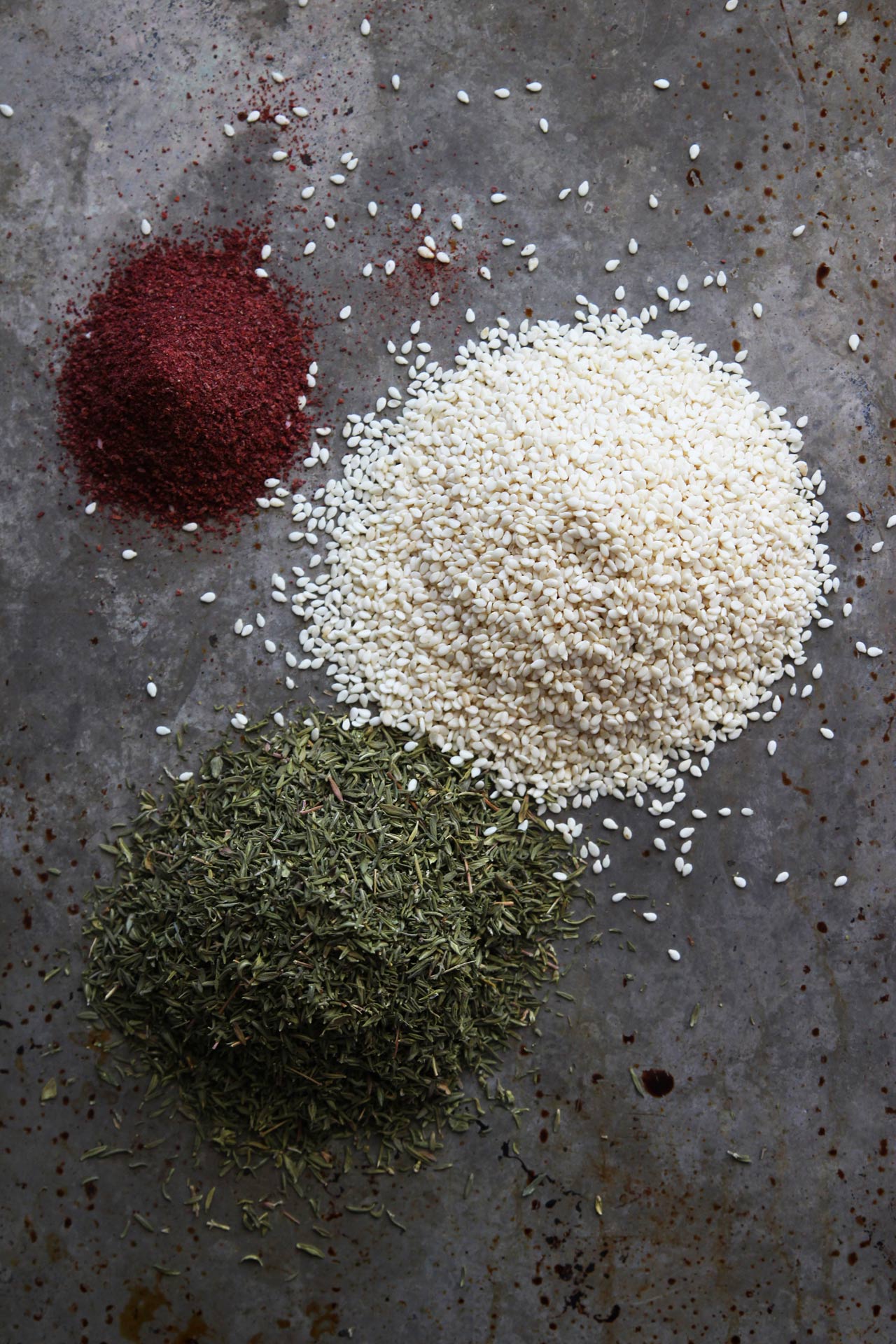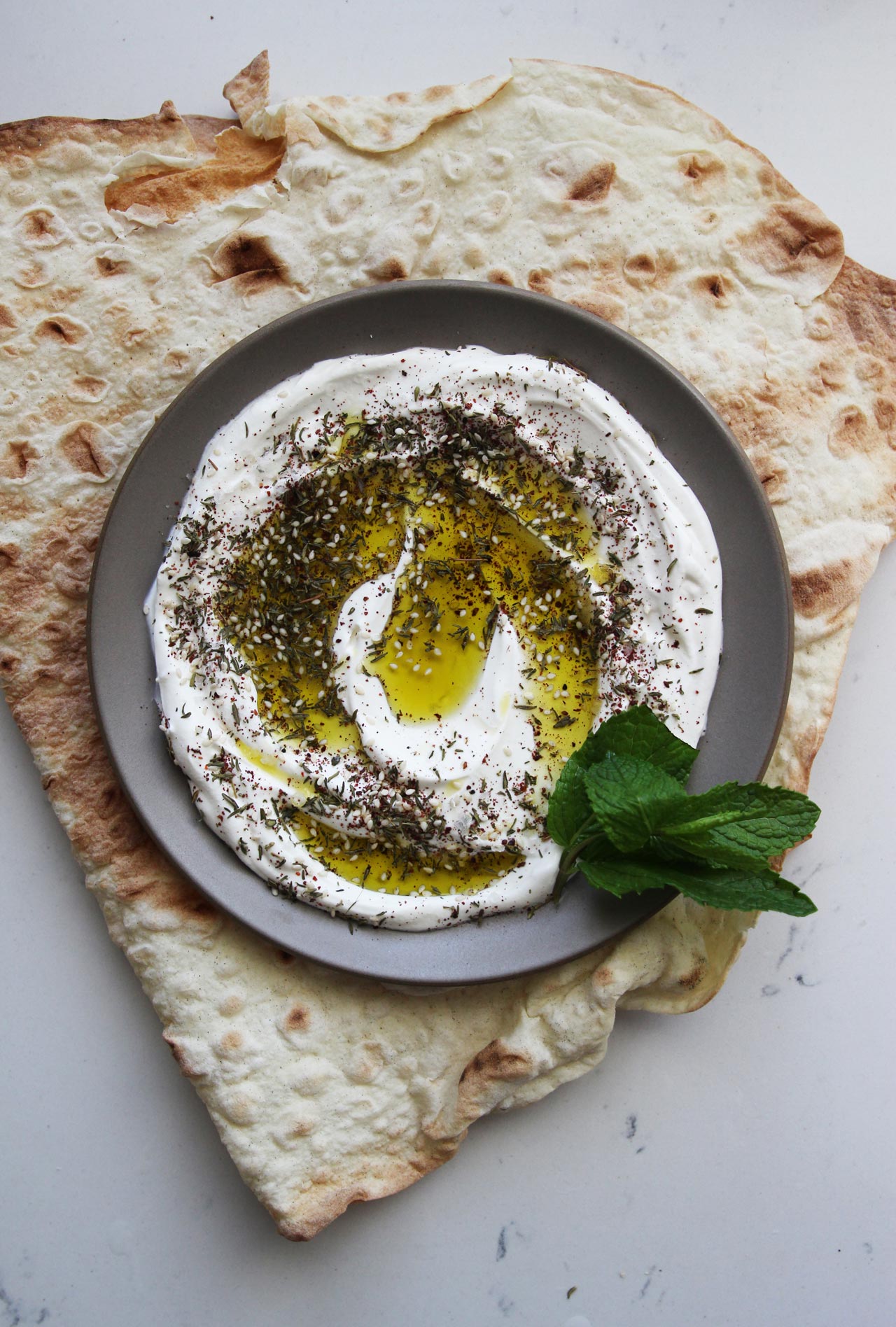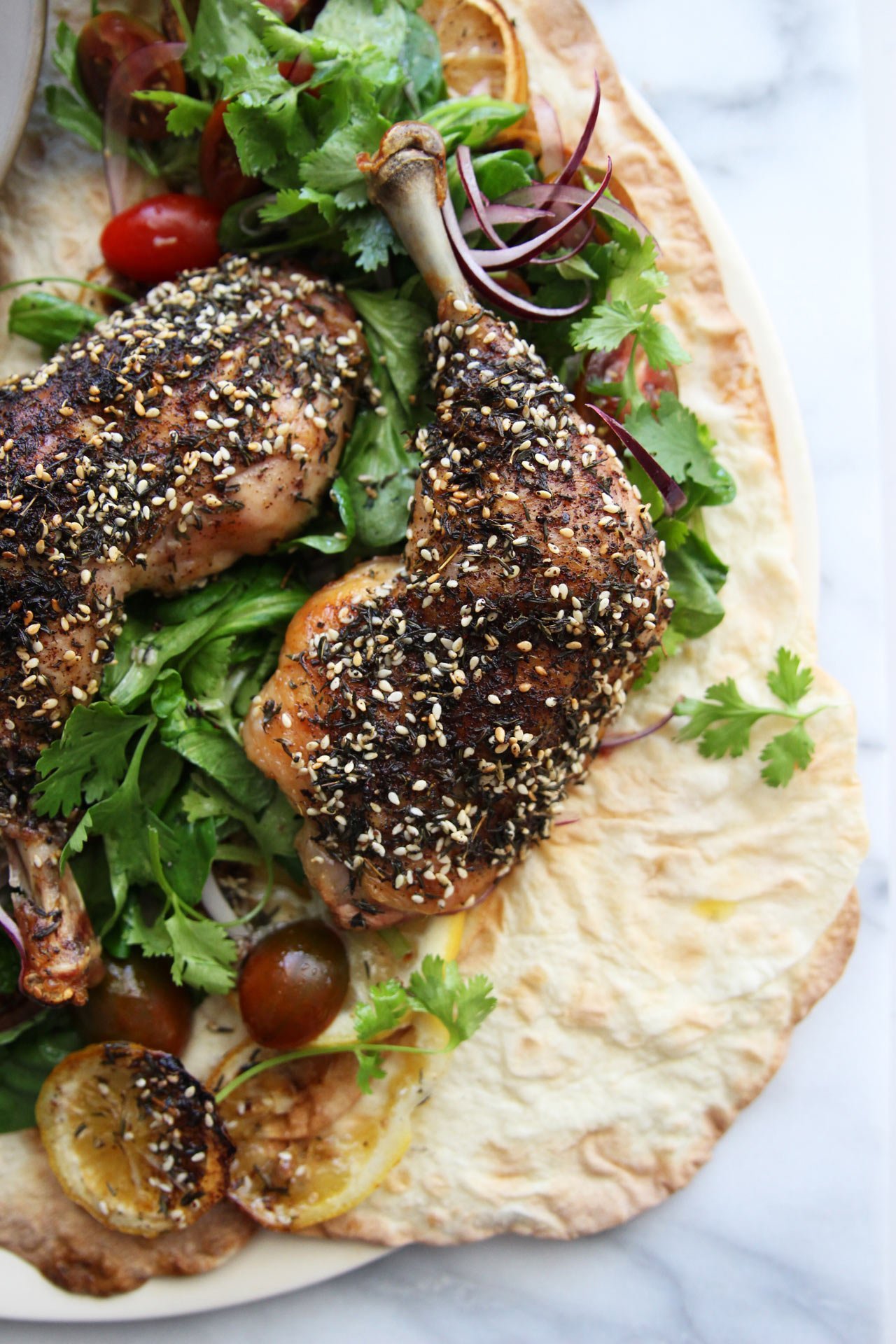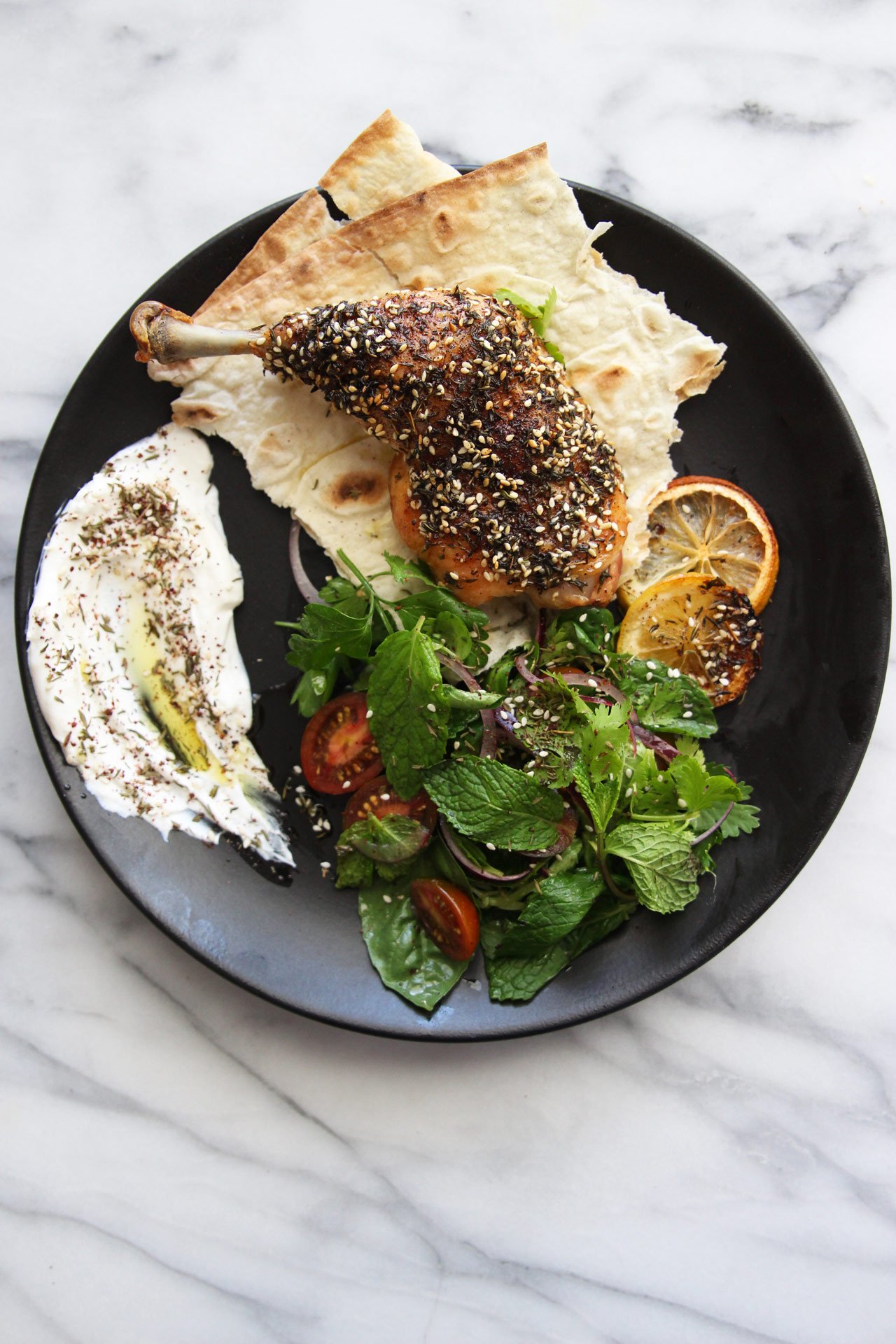 ZA'ATAR

Ingredients:

1/4 cup of dried thyme
1/4 cup of white sesame seeds
1 1/2 tablespoons of sumac

Directions:

Mix the ingredients together and store in a sealed container

ZA'ATAR LABNEH

Spoon labneh on a dish and drizzle with good extra virgin olive oil. Top with a few heavy pinches of za'atar and flake sea salt. Serve with lavash, pita or crackers.

ZA'ATAR ROAST CHICKEN

Ingredients:

4 chicken legs
4 tablespoons of za'atar and extra
2 cloves of garlic, finely minced
3 lemons, thinly sliced
Sea salt and freshly ground black pepper
Extra virgin olive oil

Directions:

Mix the za'atar, garlic, 2 tablespoons of extra virgin olive oil and 1 1/2 teaspoons of salt and a few rounds of freshly ground black pepper in a bowl. Rub the chicken with the za'atar paste and marinate for at least 2 hours.
Pre-heat the oven to 425 degrees. Place the lemon slices in a single layer on a baking sheet. Place the chicken legs on top of the lemons and sprinkle with extra flake sea salt and add more za'atar on top of the chicken. Roast for about 20 minutes, lower heat to 375 degrees and bake for another 10-15 minutes until the thighs are fully cooked.
Serve with an herb salad of fresh mint, basil, cilantro, flat leaf parsley, tomatoes and thinly shaved red onions with lemon juice and extra virgin olive oil and season with salt and pepper.
(images by HonestlyYUM)