National Waffle Day is August 24th and to celebrate I got together with Alana from Fix Feast Flair and Lily from Kale and Caramel (two of my favorite ladies) to do a waffle feast. If you don't already follow Lily and Alana, it's time you do– they're both crazy talented and make killer waffles! Lily made a delicious cornmeal basil waffle studded with chunks of parmesan cheese and topped it with an heirloom tomato and burrata caprese salad. Alana made something brilliant– mochi waffles. With a mochi waffle base, she made mochi waffles or "moffles" and used it to make a mochi Spam masubi and mochi waffle topped with adzuki, ice cream, strawberries and matcha powder. I decided to kill two birds with one stone and "donified" a waffle with this blueberry and vanilla glazed buttermilk "doffle" or "wonut." The buttermilk batter is baked in the waffle iron and the waffle is then dipped in a blueberry glaze and topped with sprinkles! With all these waffles recipes, I think we have all your National Waffle Day needs covered. Oh, and if mouthwatering waffles isn't enough to make you click past the jump, Alana's adorable dog Vienna the Sausage should get you there!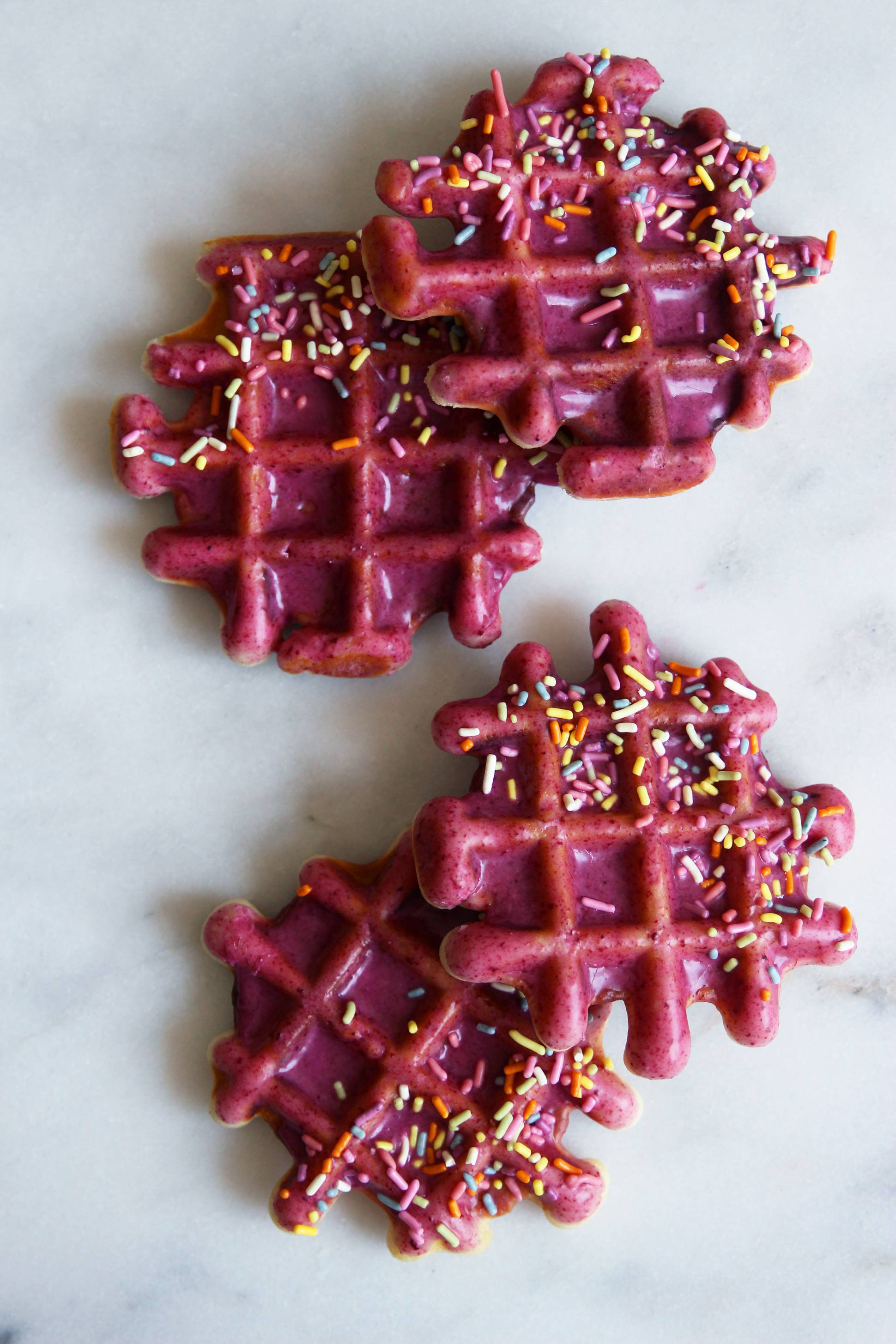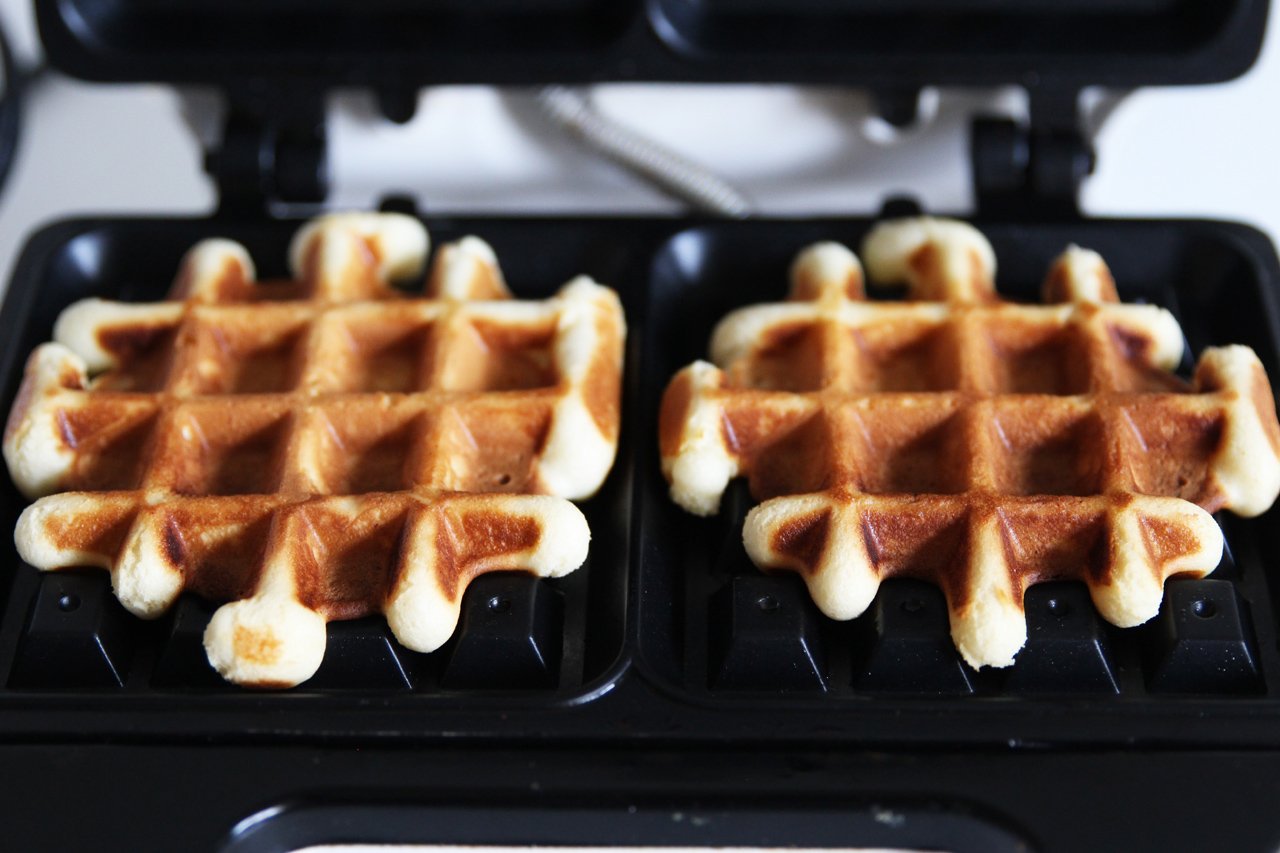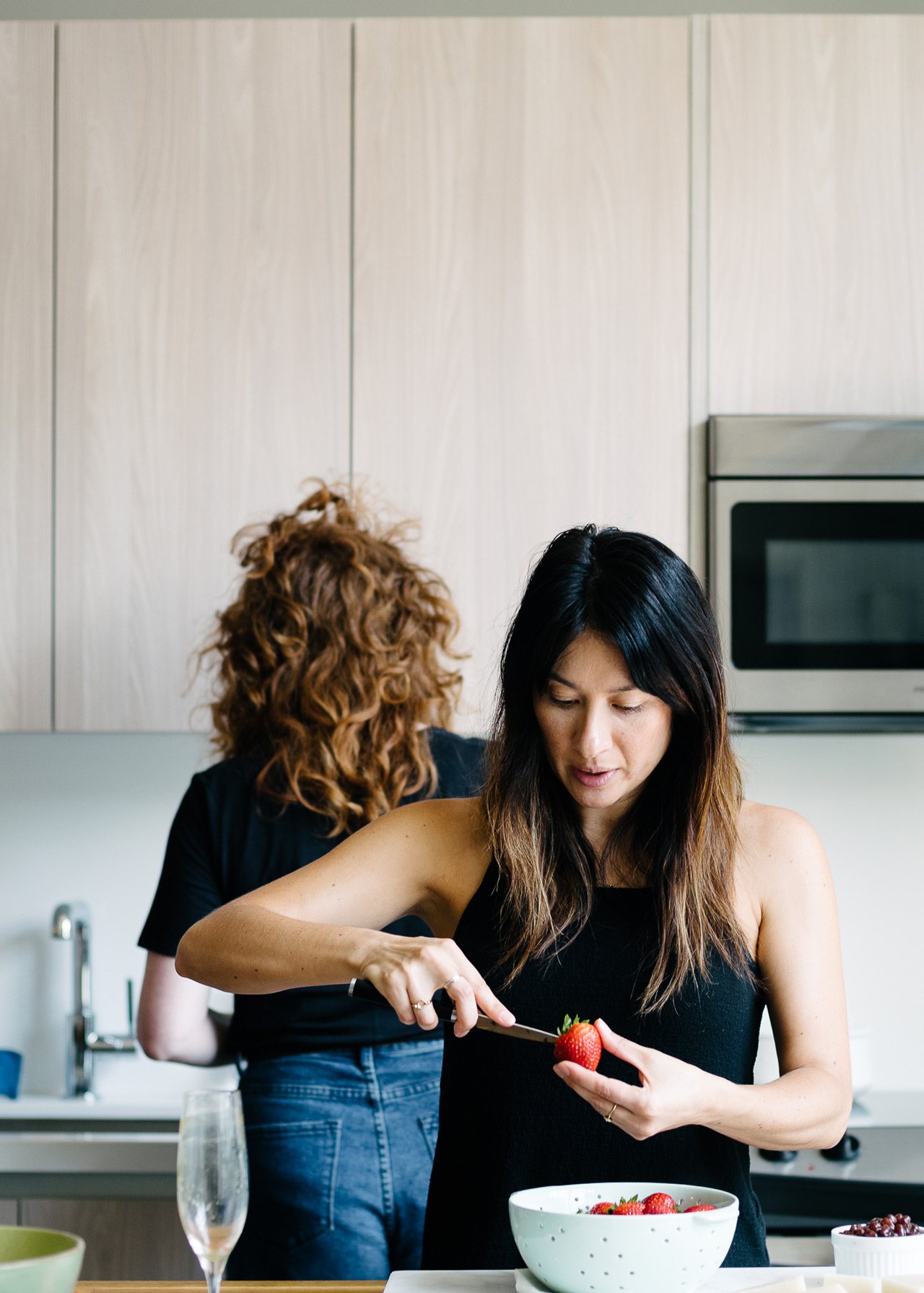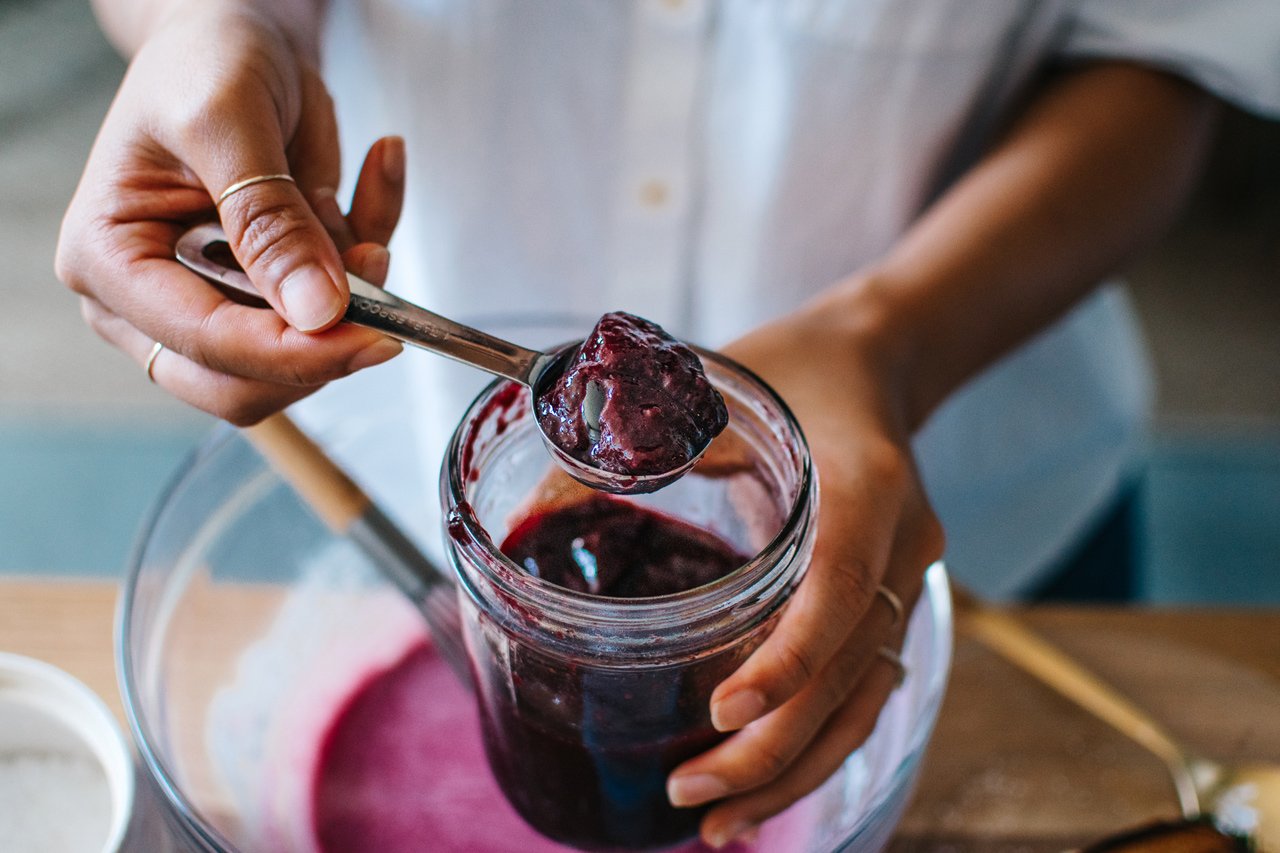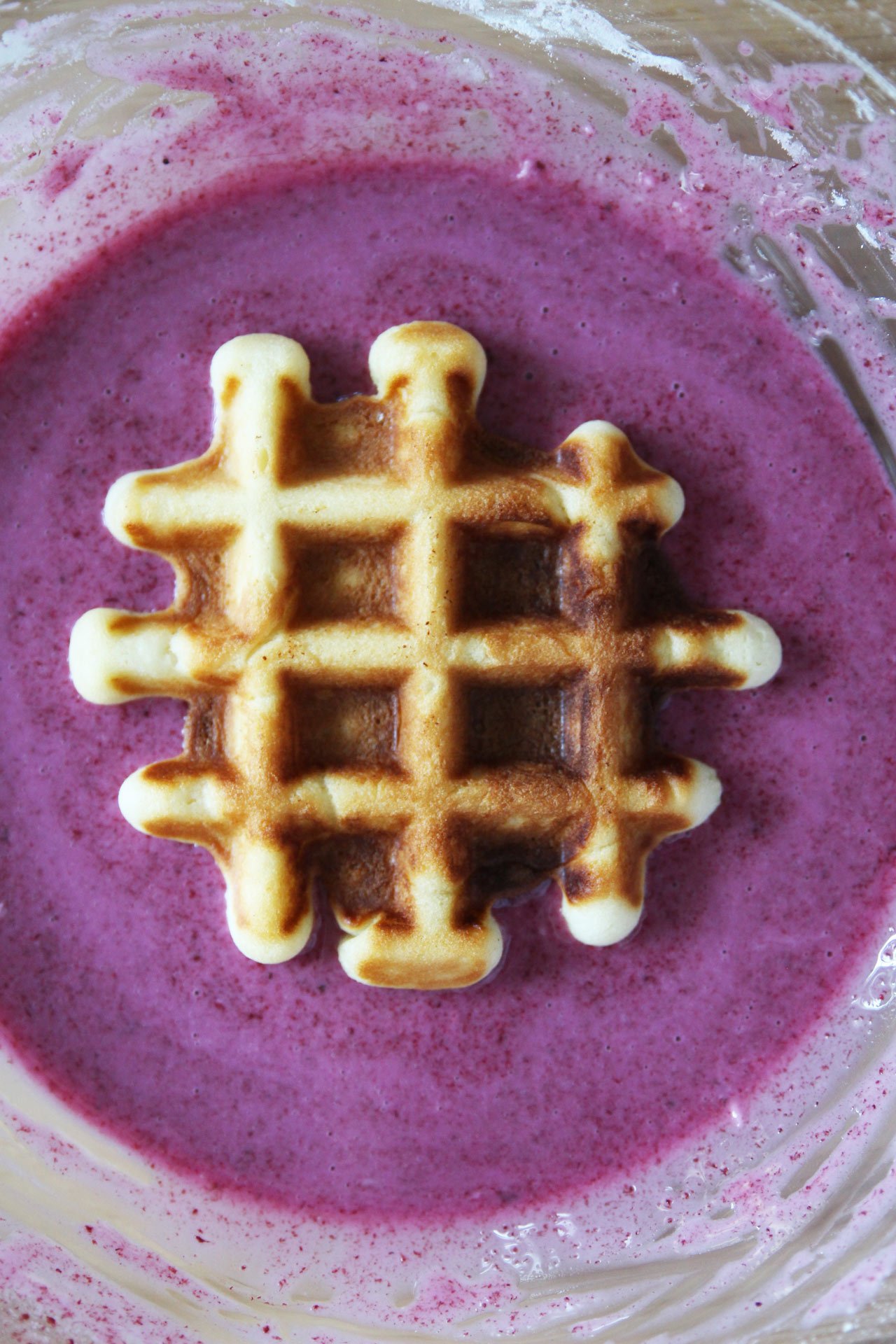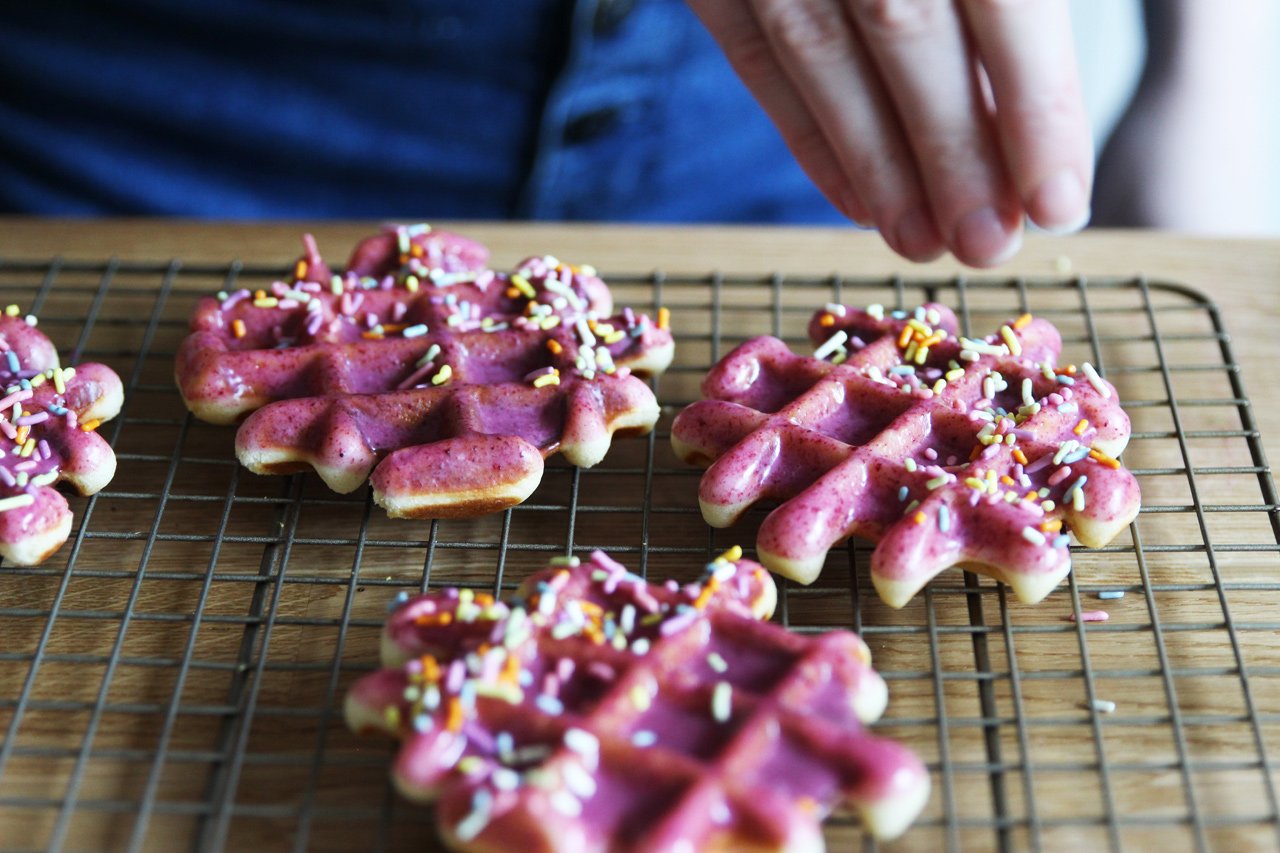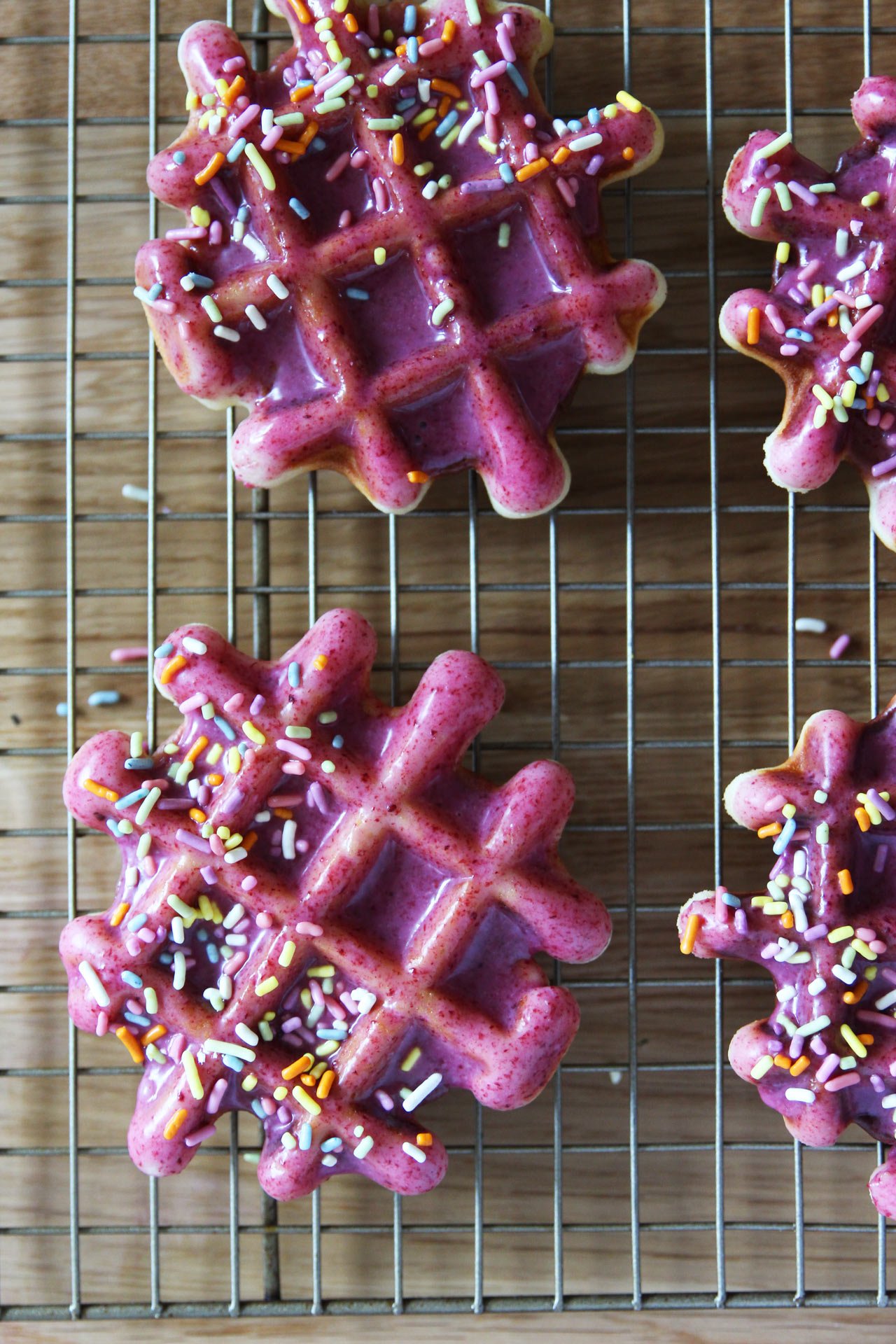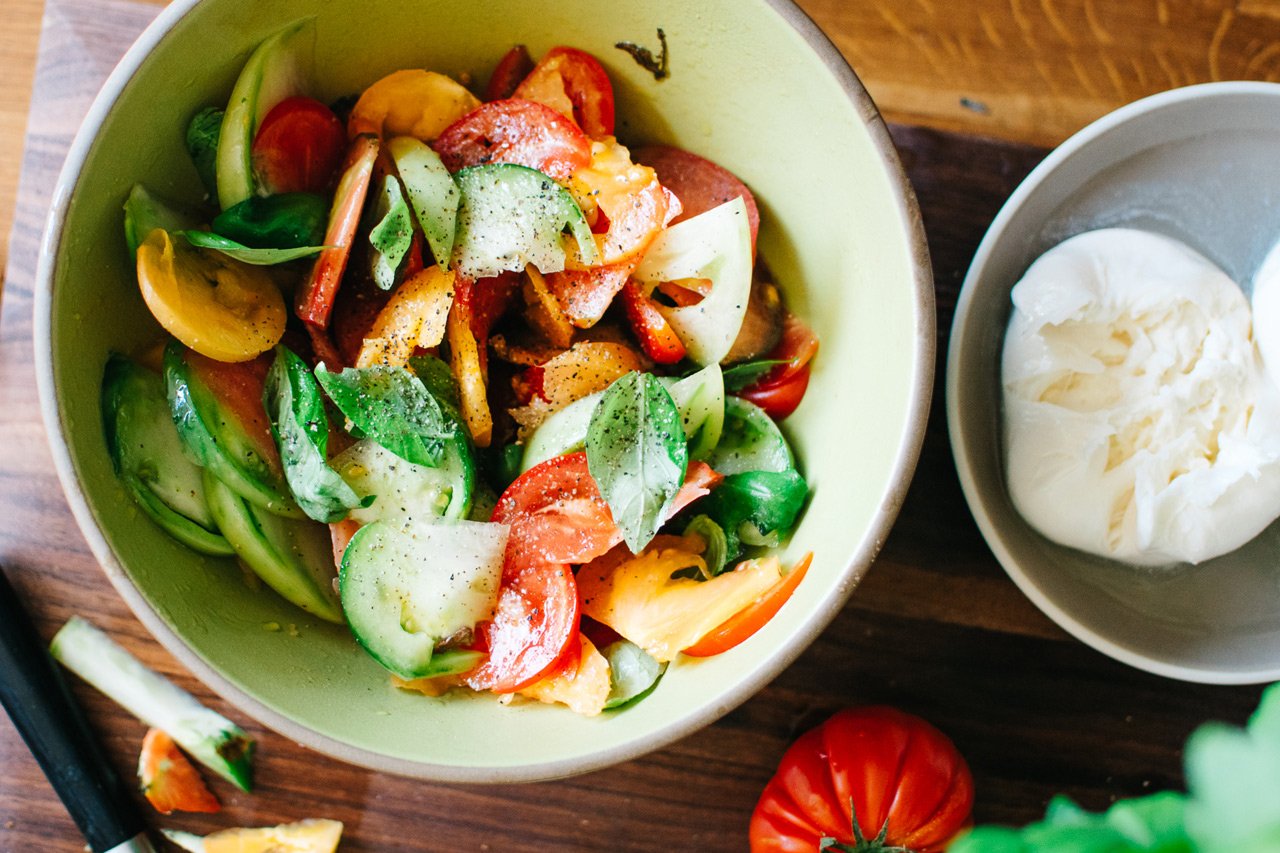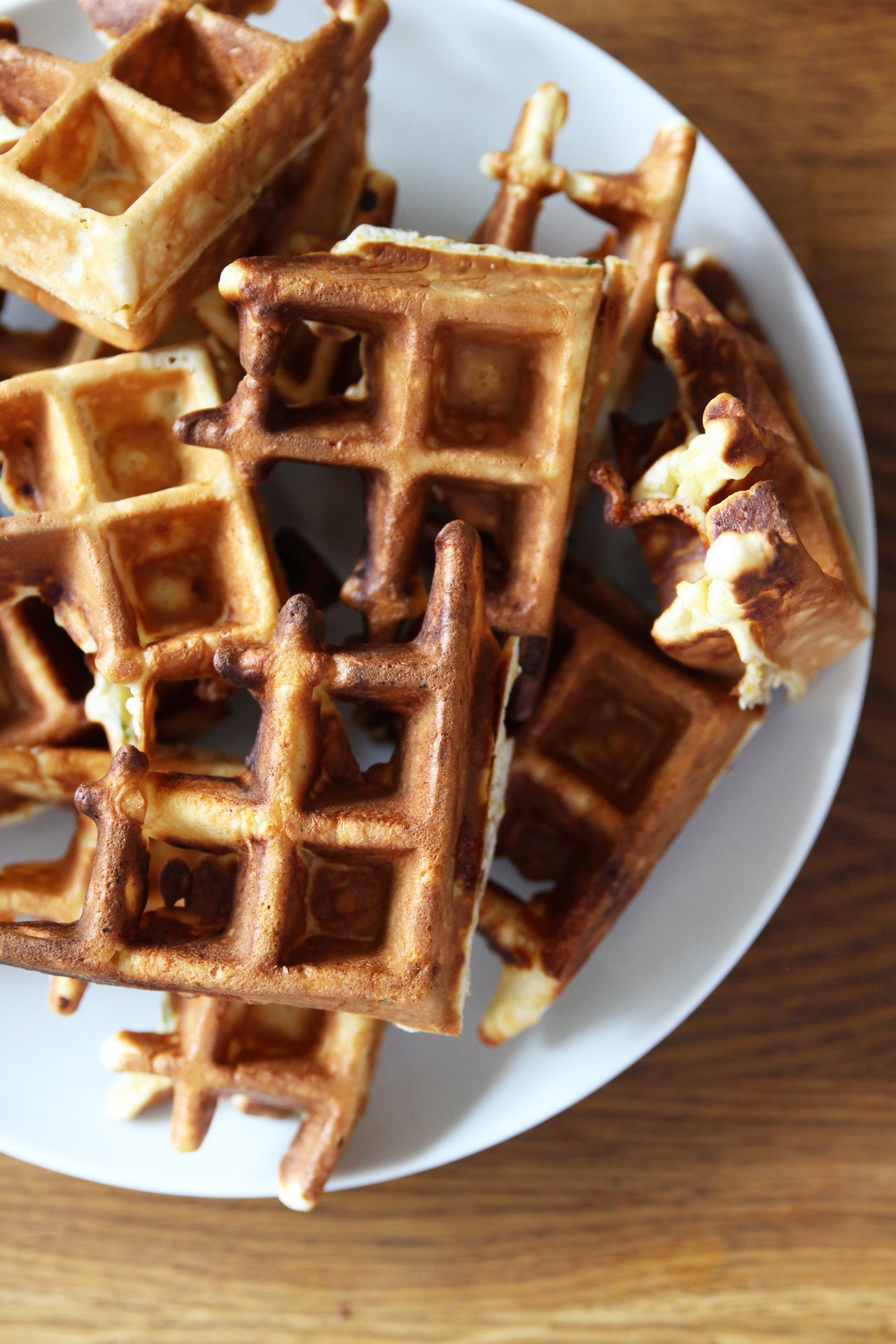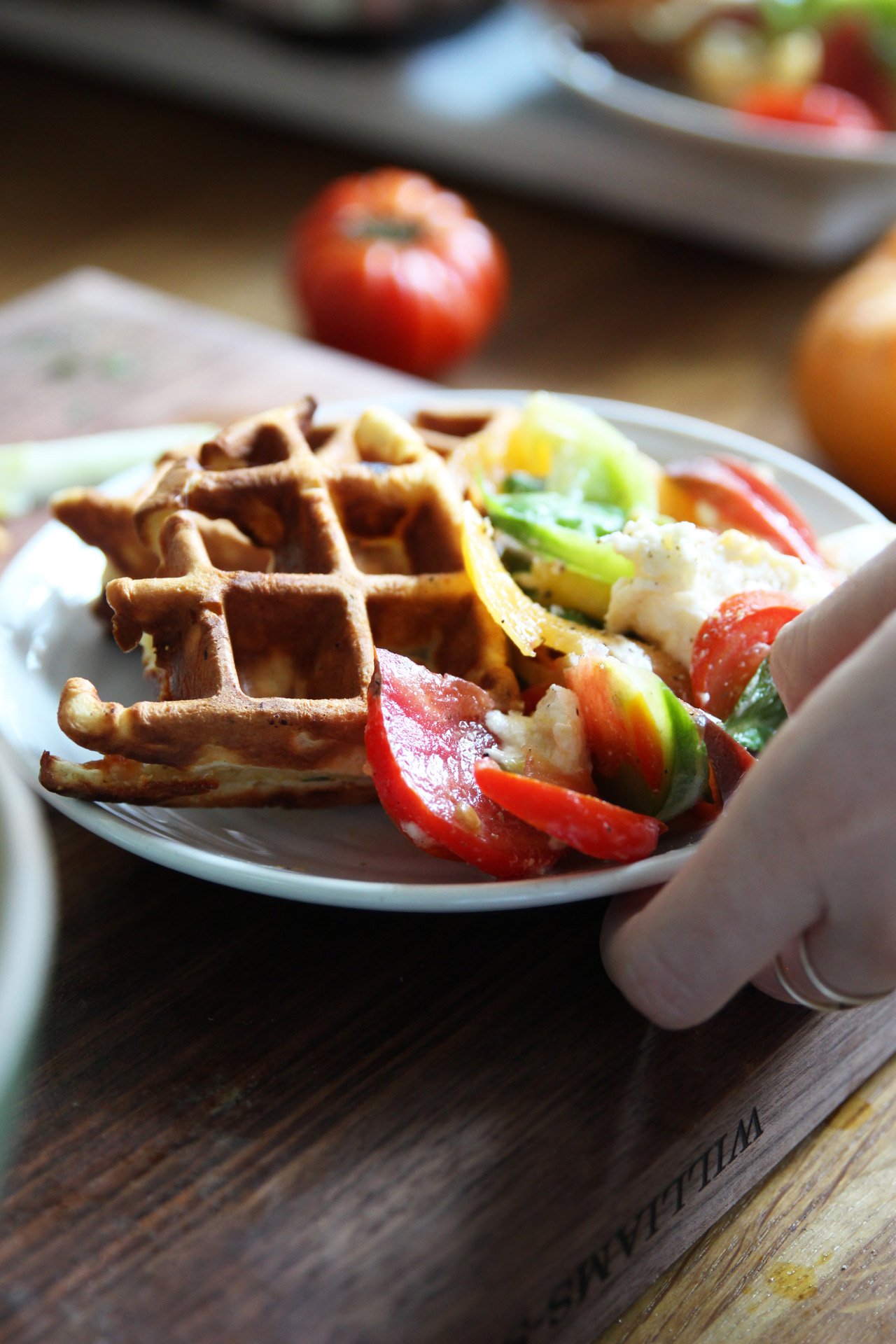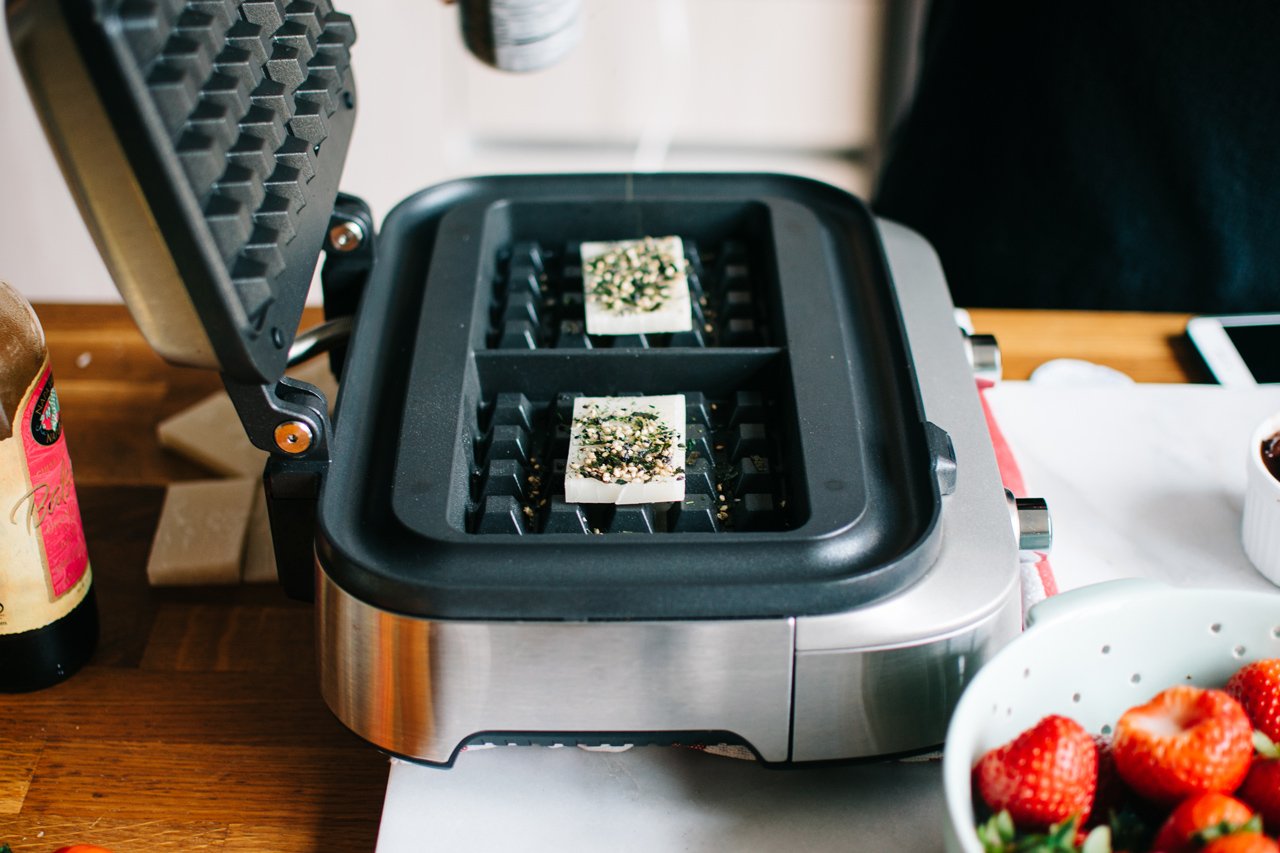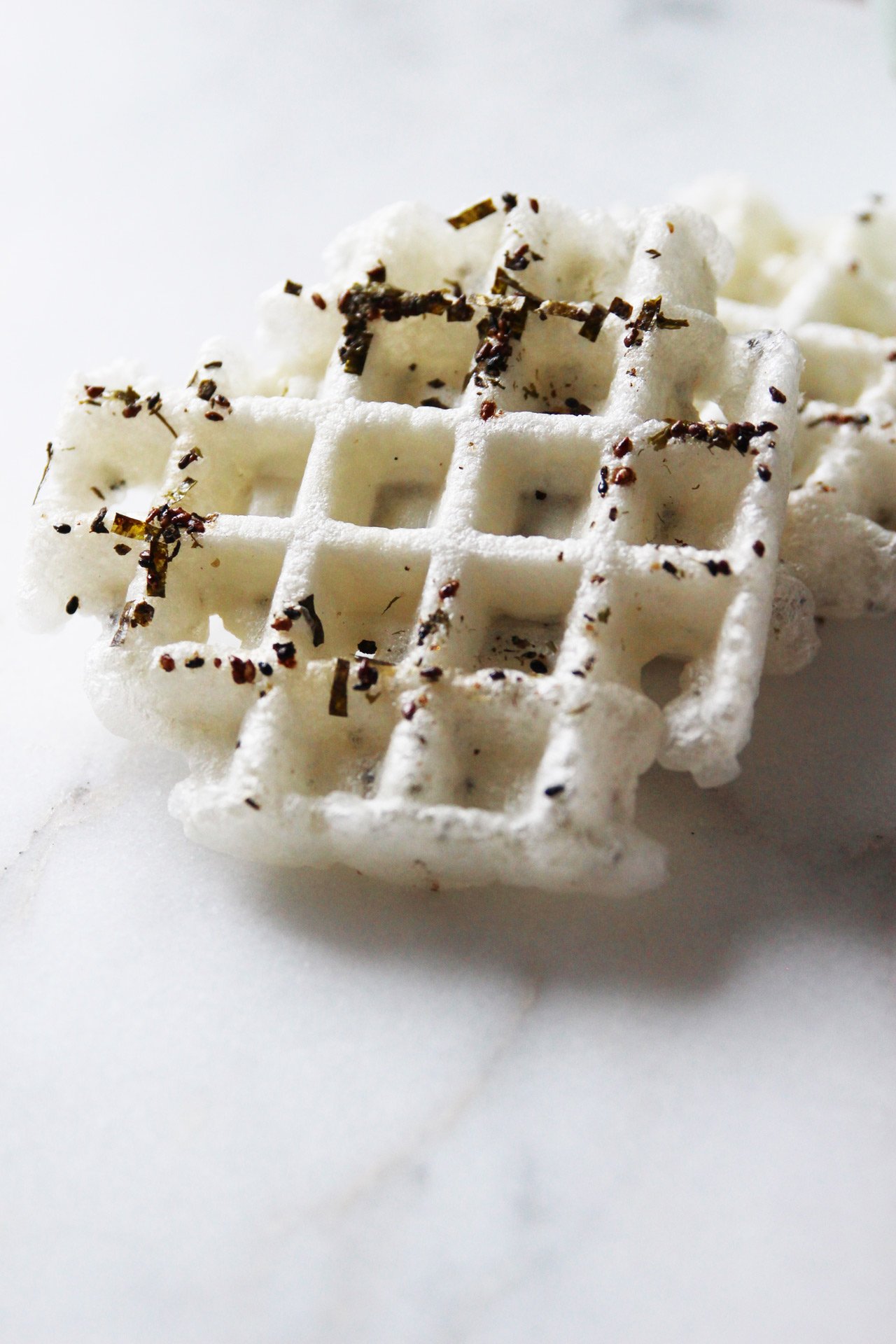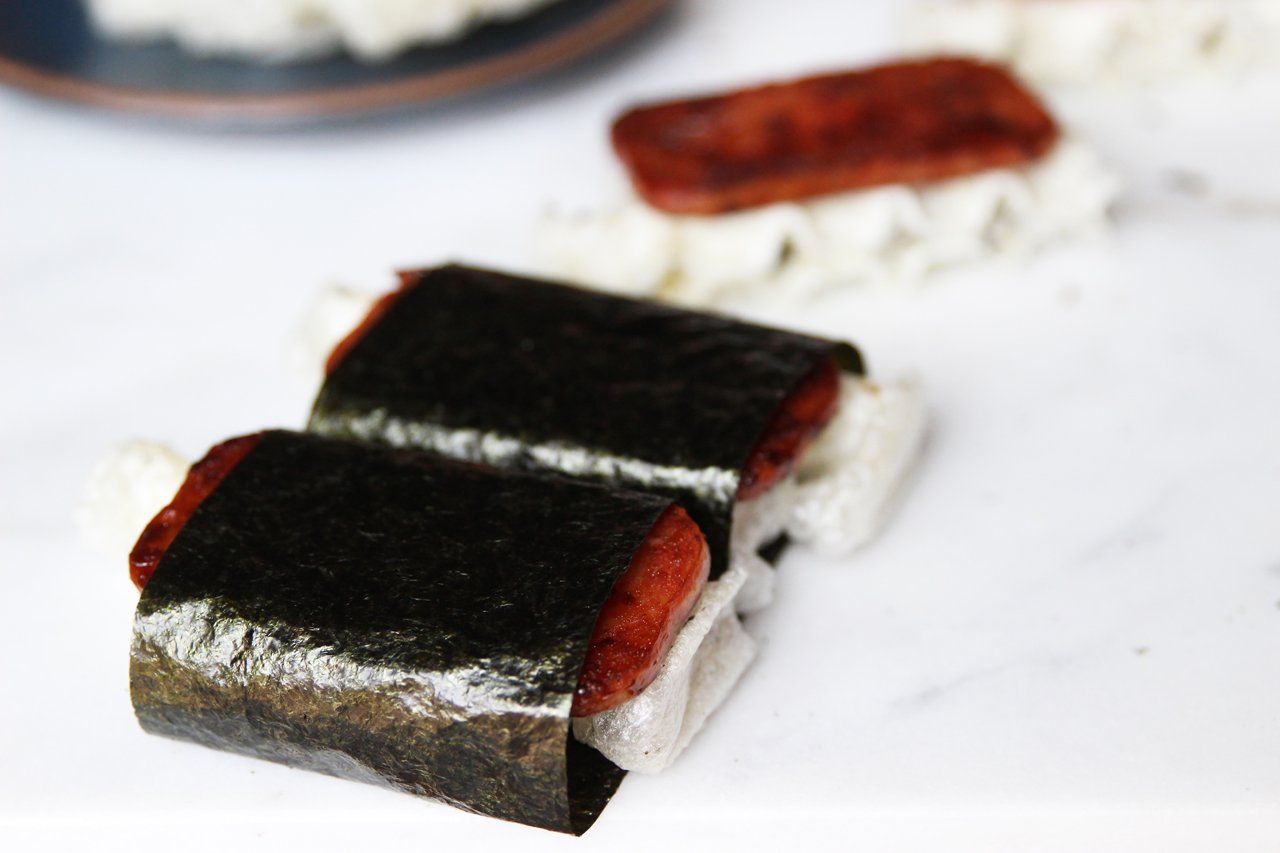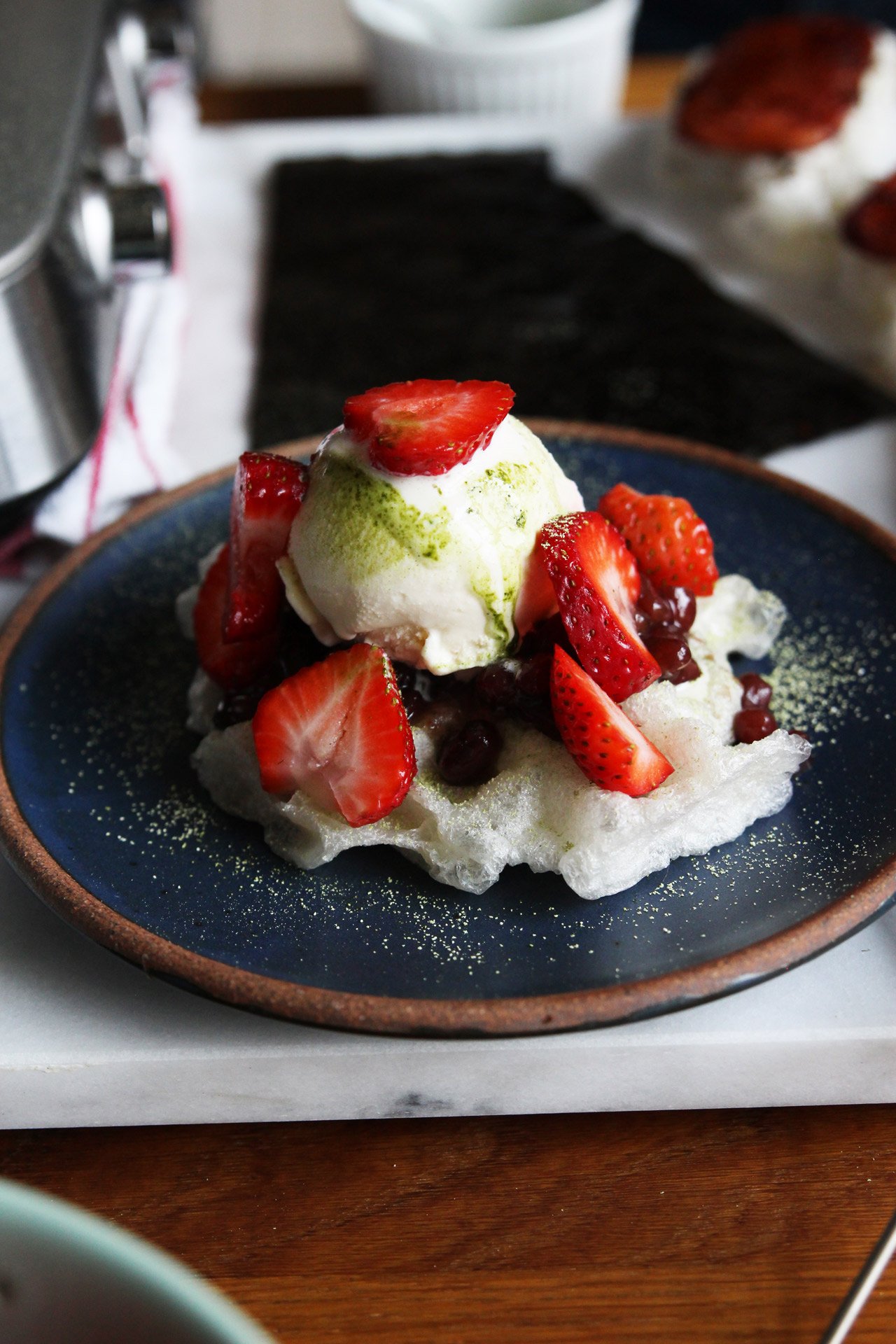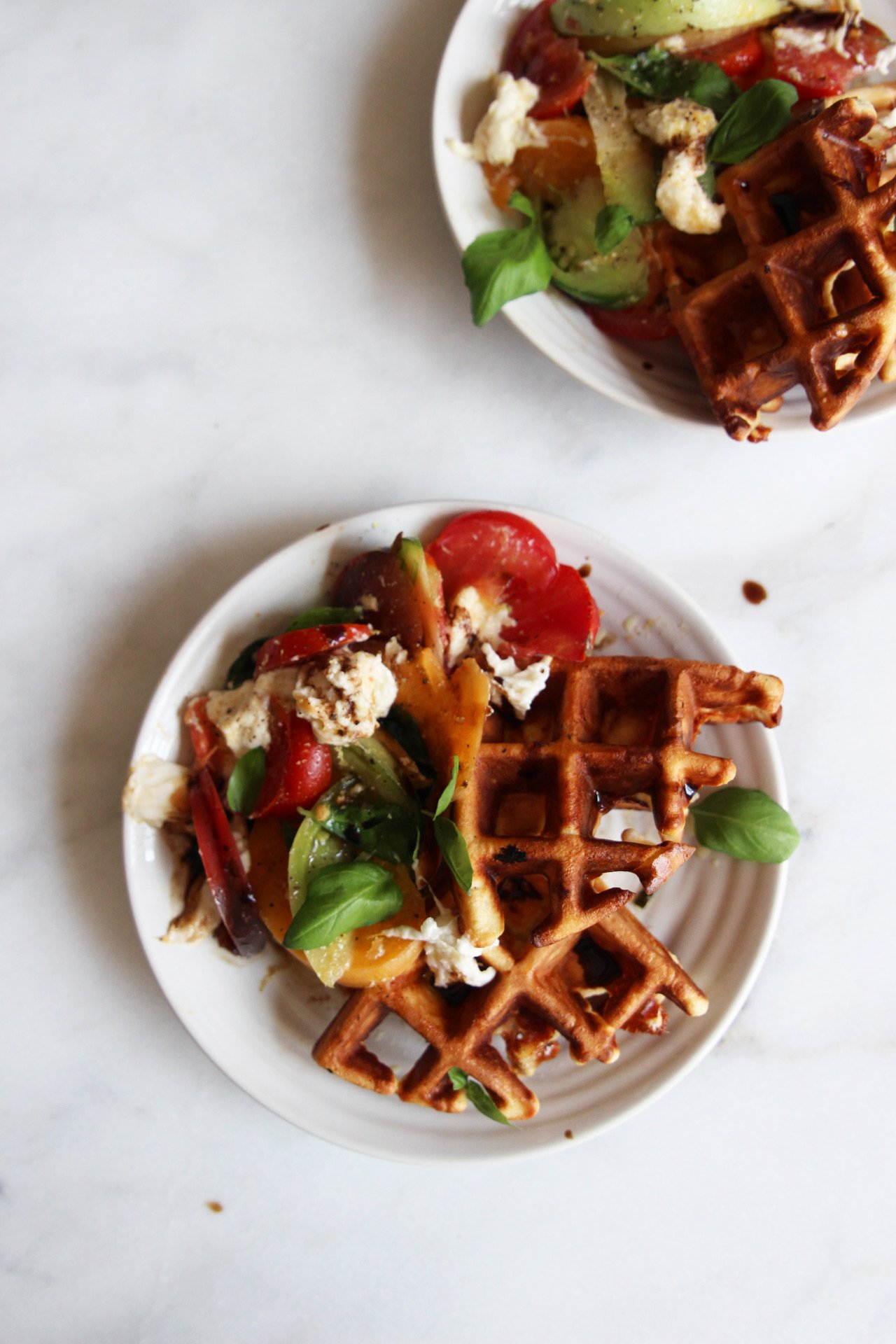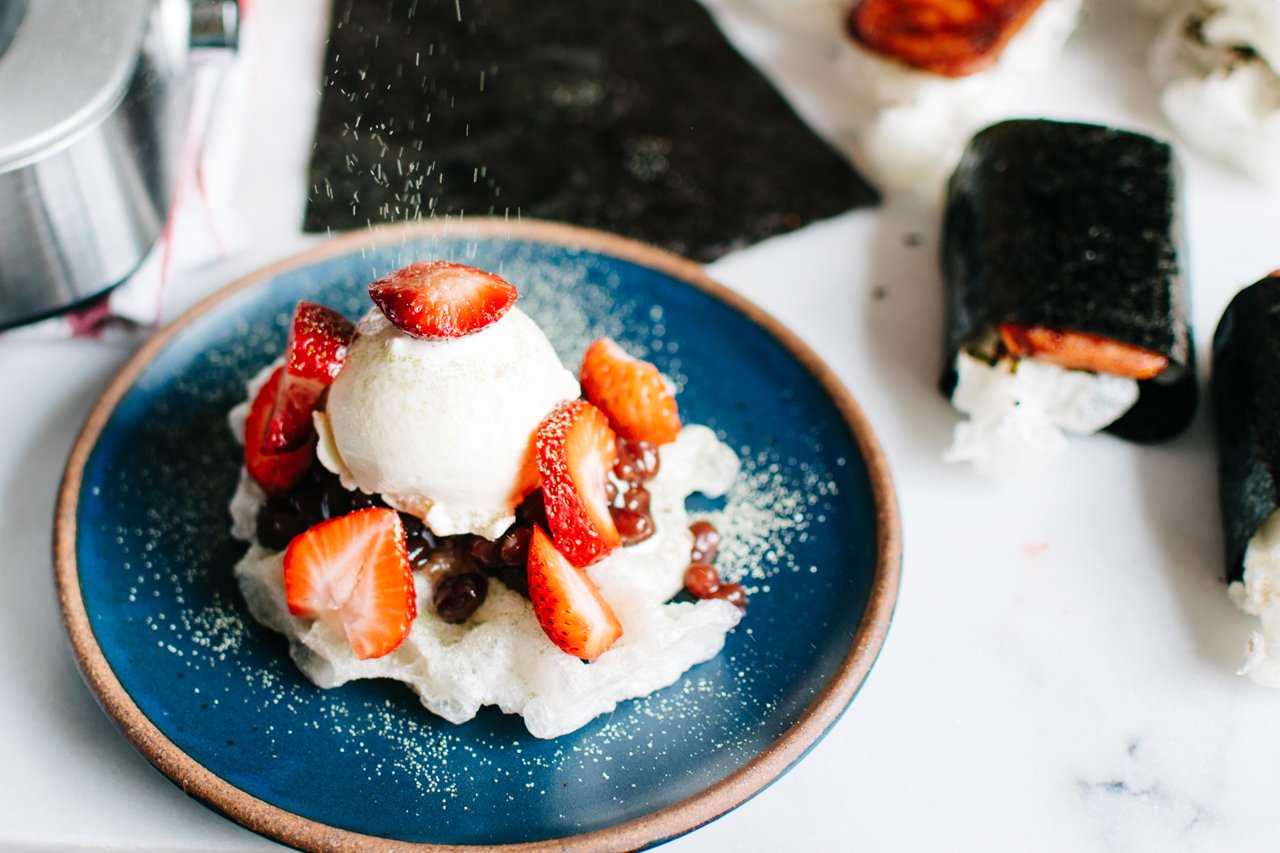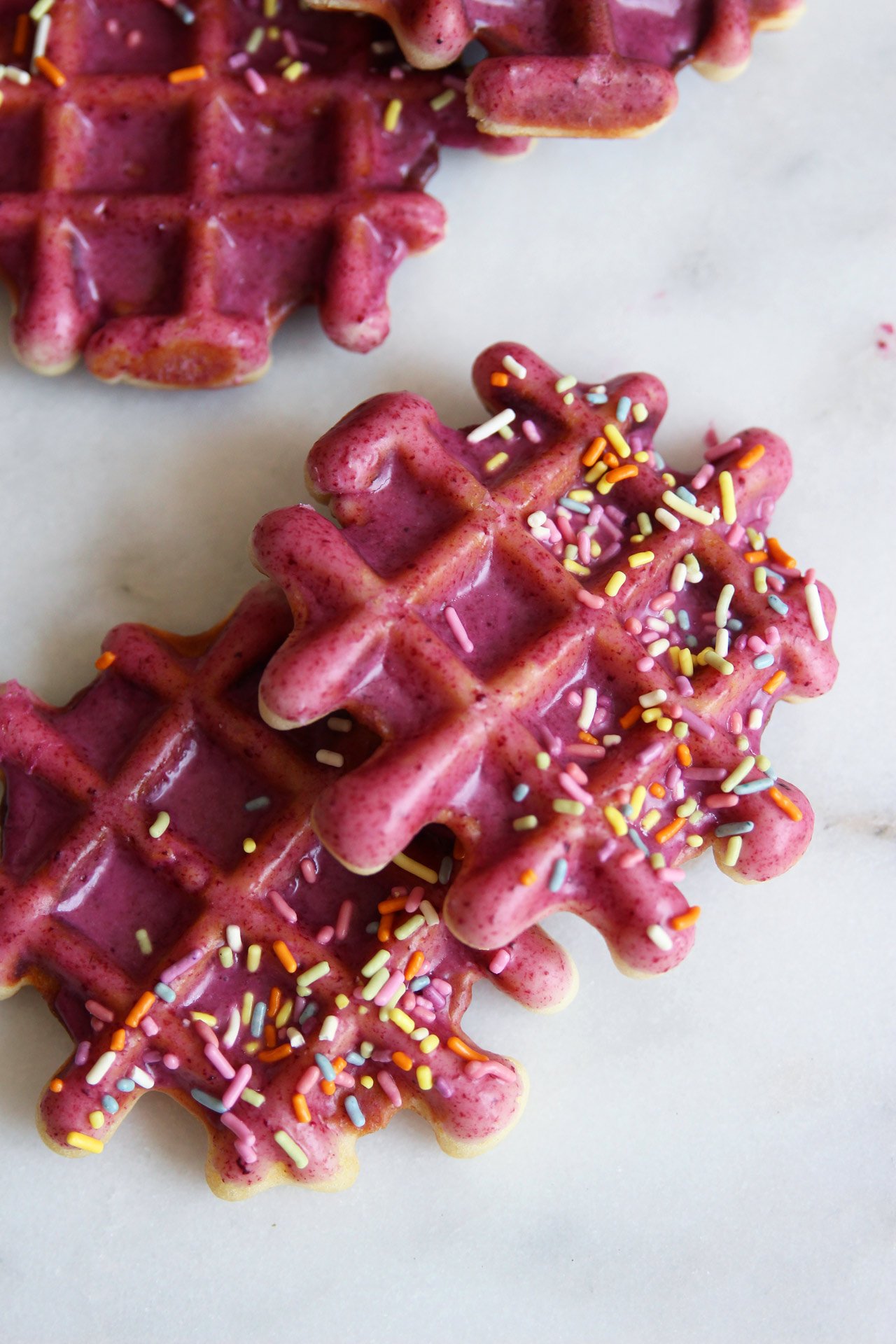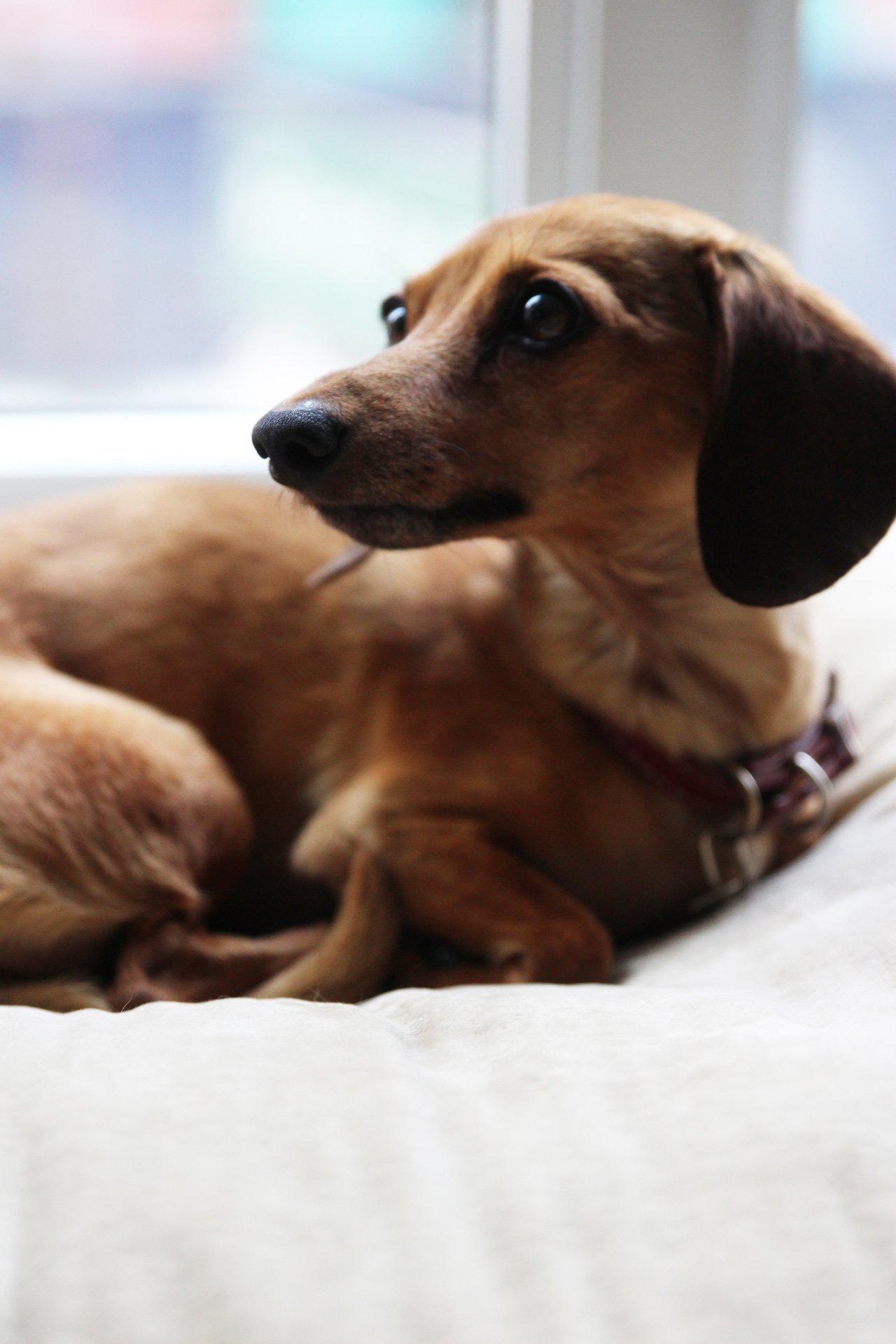 BLUEBERRY BUTTERMILK DONUT WAFFLES

Ingredients:

1 cup of all purpose flour
1 teaspoon of baking powder
1/3 cup of granulated sugar
1 teaspoon of kosher salt
2 tablespoons of melted unsalted butter
1/2 cup of buttermilk, at room temperature
2 teaspoons of vanilla extract, divided
1 egg, room temperature
1/2 cup of blueberries (or you can use blackberries or other kinds of berries
1/4 cup of water
1 cup of confectioner's sugar, sifted
Sprinkles

Directions:

To make the blueberry glaze, combine the blueberries, 1 teaspoon of vanilla extract and 1/4 cup of water in a pan and simmer for about 2 minutes. Transfer to a food processor or blender and puree. Alternatively you can mash with a fork. Strain through a sieve. Add two tablespoons of the blueberry juice to the confectioner's sugar and whisk until combined.
To make the donut waffles, sift the all purpose flour, baking powder and salt together. In a separate bowl, whisk the egg, buttermilk, sugar and 1 teaspoon of vanilla extract together. Add the melted butter and whisk. Add sifted flour mixture to the wet ingredients and gently fold with a spoon until combined, but don't overwork the dough.
Grease a waffle iron with butter and pour a small amount of the batter in each mold and cook for about 4 minutes. Each waffle iron is different so adjust the timing accordingly.
Allow the waffles to cool on a wire rack and dip the tops of each waffle in the blueberry glaze. Place back on a wire rack and add the sprinkles.
(images by HonestlyYUM, Lily Diamond and Alana Kysar)