While Karen and Erica are currently sipping piña coladas and mai tais on the beach in Maui, I'm stuck here in the middle of another foggy Berkeley summer. But before you feel sorry for me, just know that I'm sipping on my own tropical cocktail, while on the living room floor cooking "doodles" (noodles) and "mynies" (brownies) in an empty cast iron skillet, with Fiona. I couldn't be happier. Truth be told, this cocktail was inspired by my own trip to Hawaii this past May.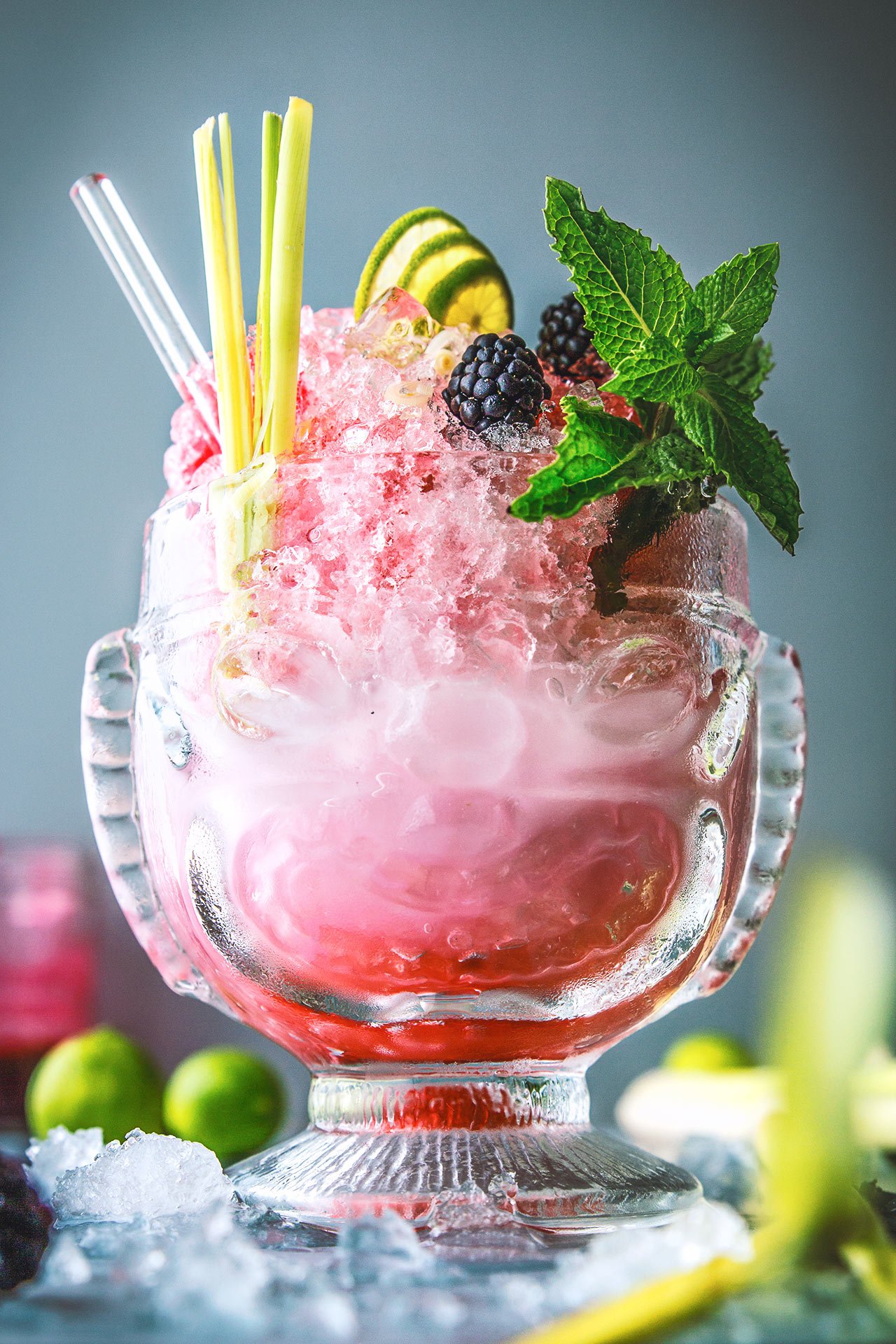 Audrey and I are HUGE shave ice fans. In fact, I may or may not have just purchased a commercial grade shave ice machine (more on that later). My favorite shave ice flavor from my trip was a lemongrass shave ice from Wailua Shave Ice in Kapaa, Kauai. To up the ante, it was topped with a syrupy blackberry condensed milk. Needless to say, I've been thinking about that perfectly fluffy bite ever since…it was heavenly! So, while this cocktail doesn't call for pillowy shaved ice, or even condensed milk, the flavors are spot on. Now if you'll excuse me, I have some imaginary cooking to do.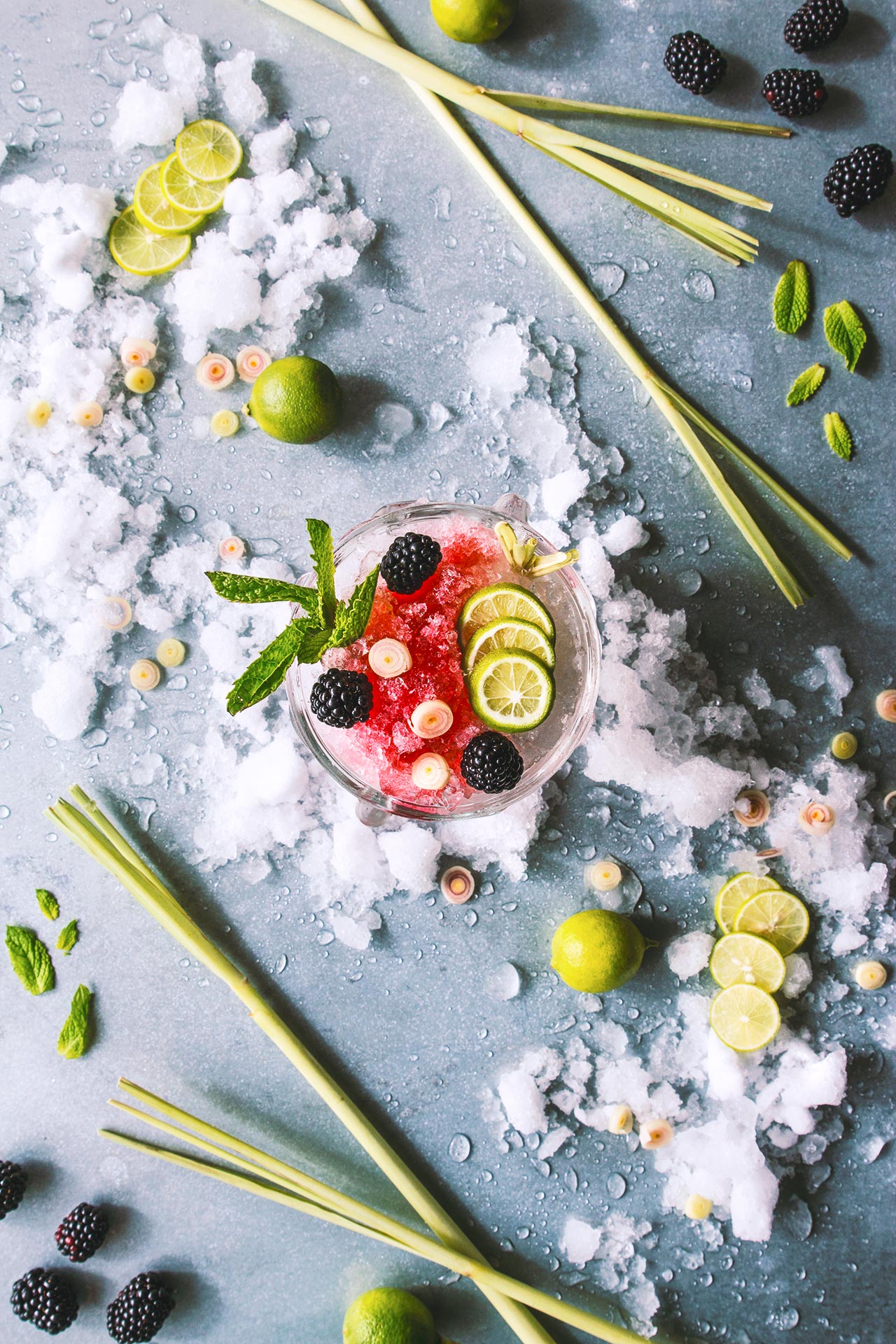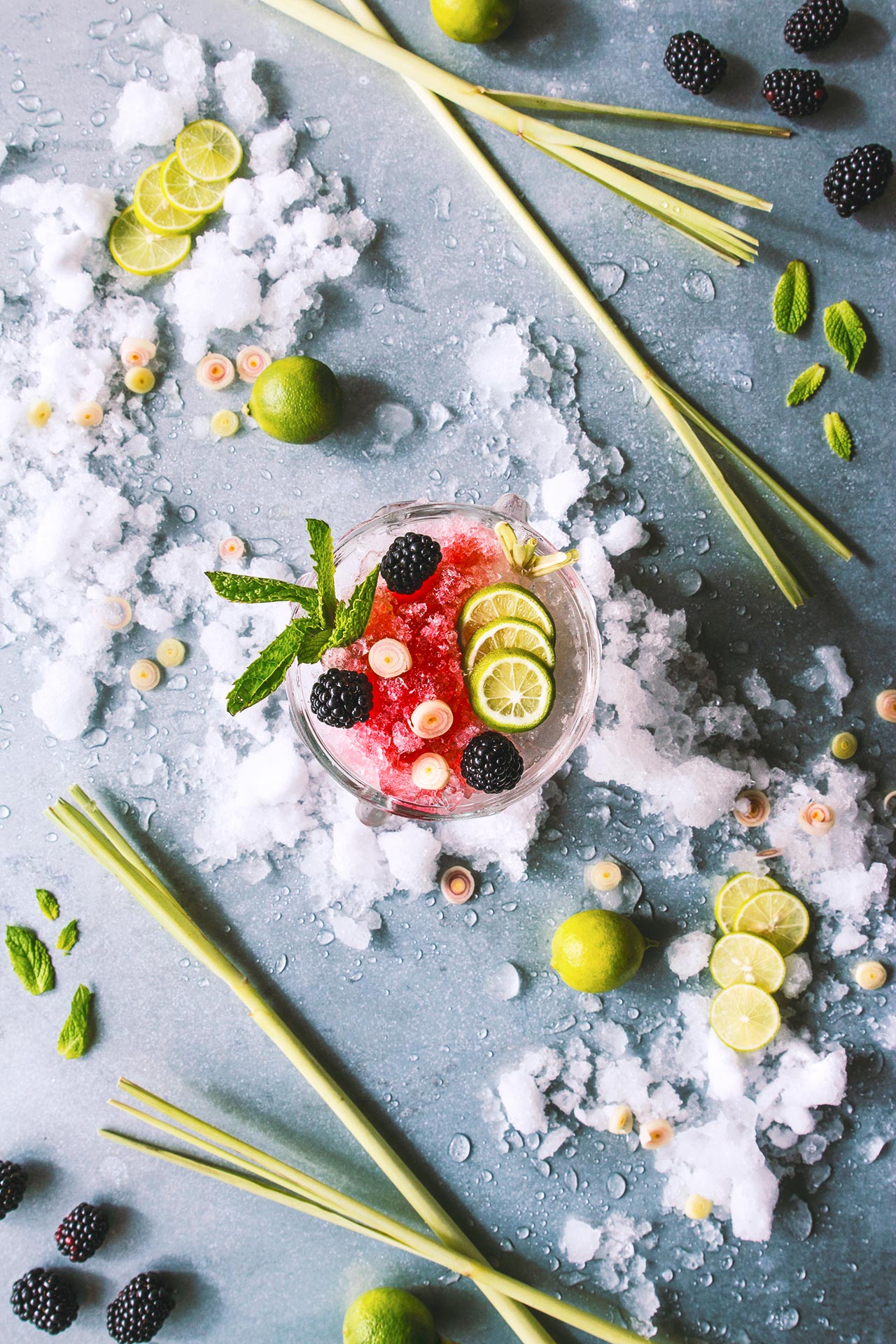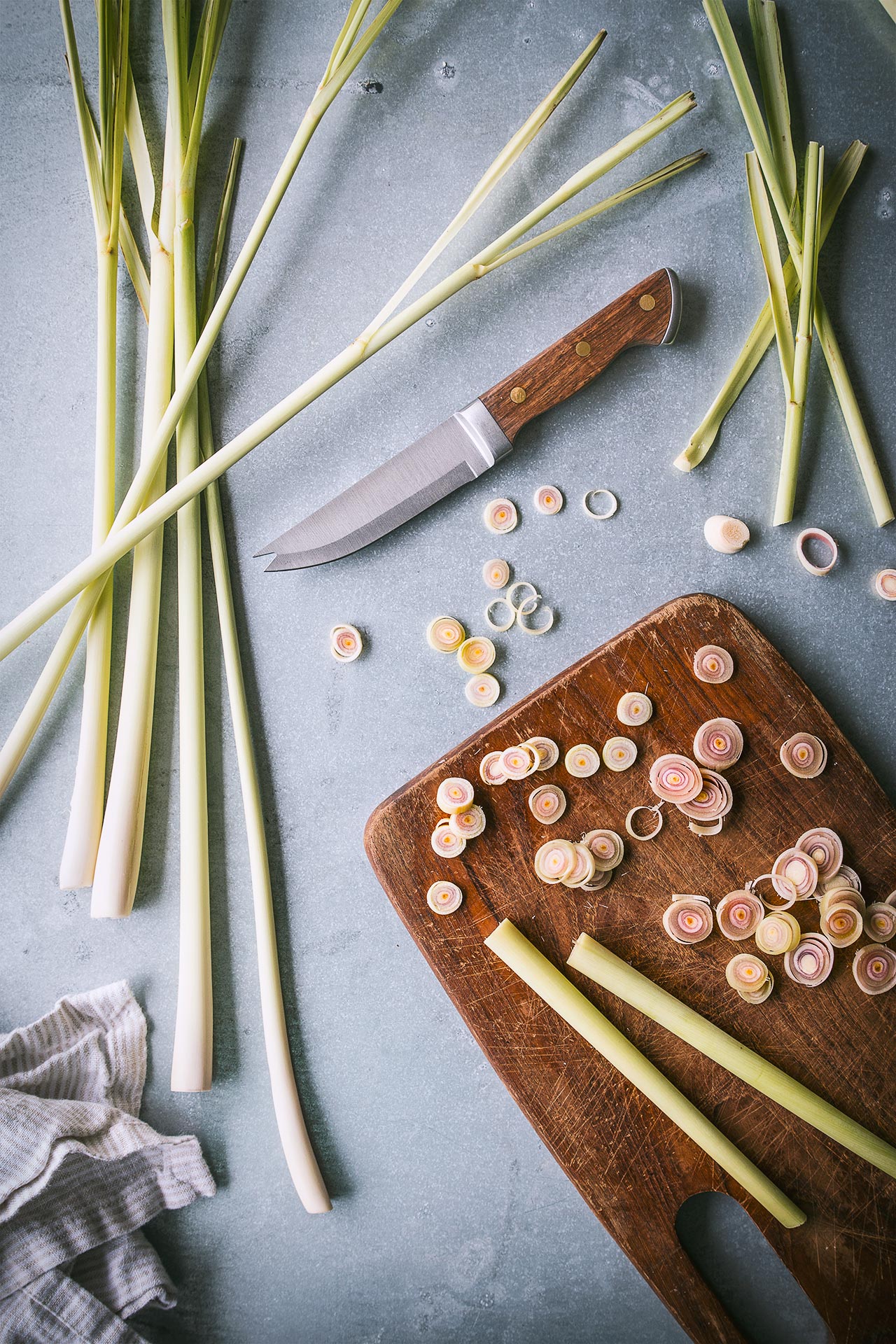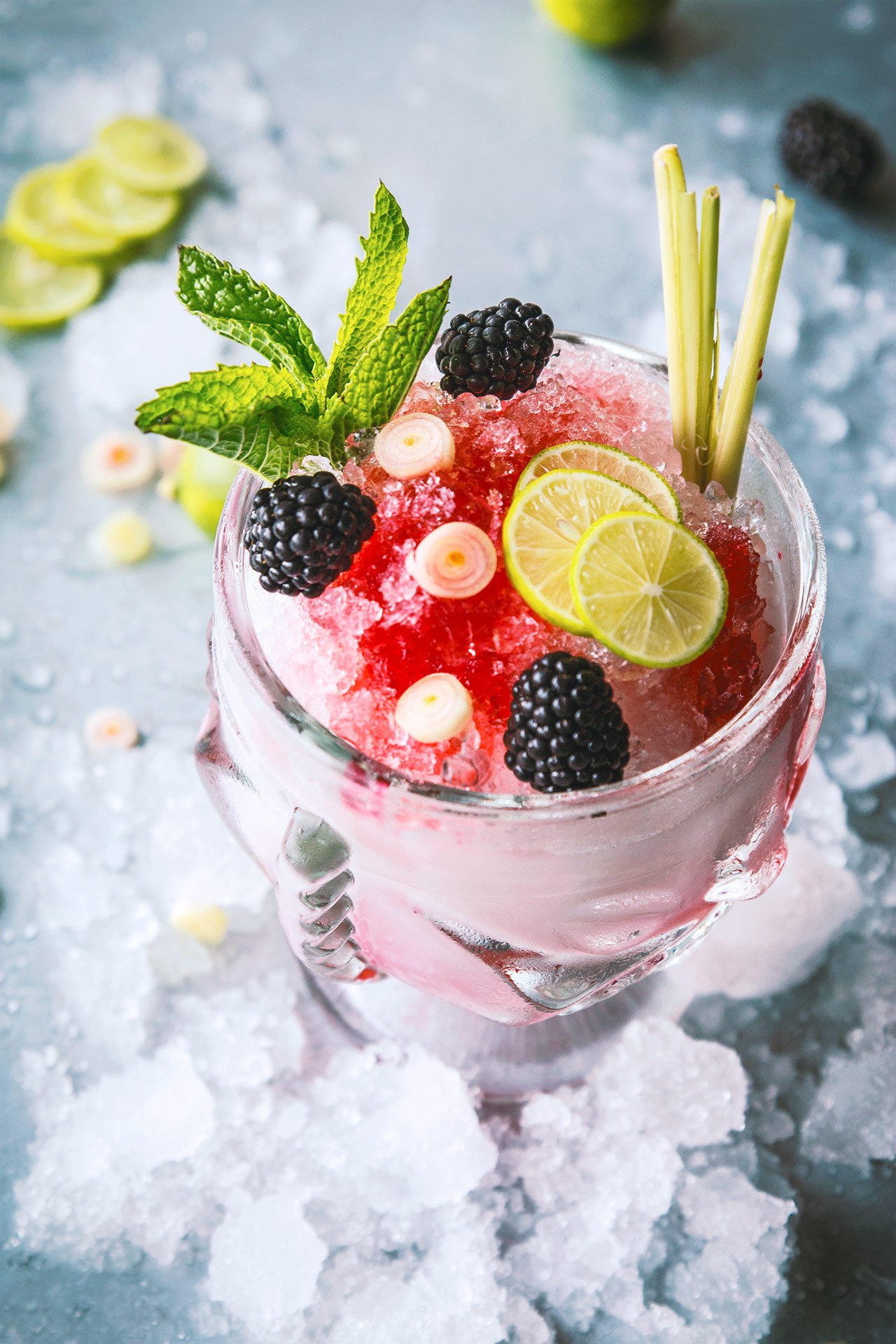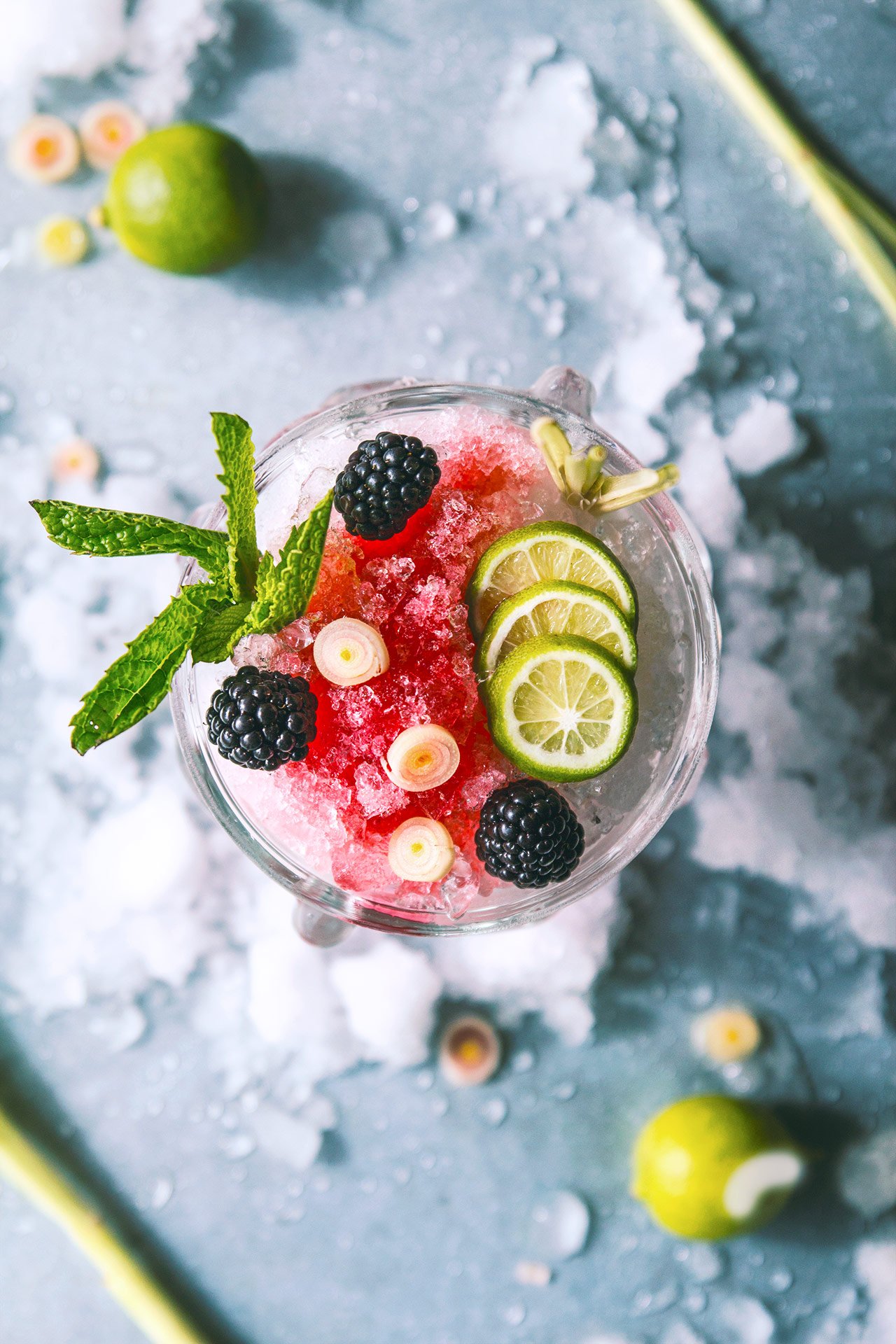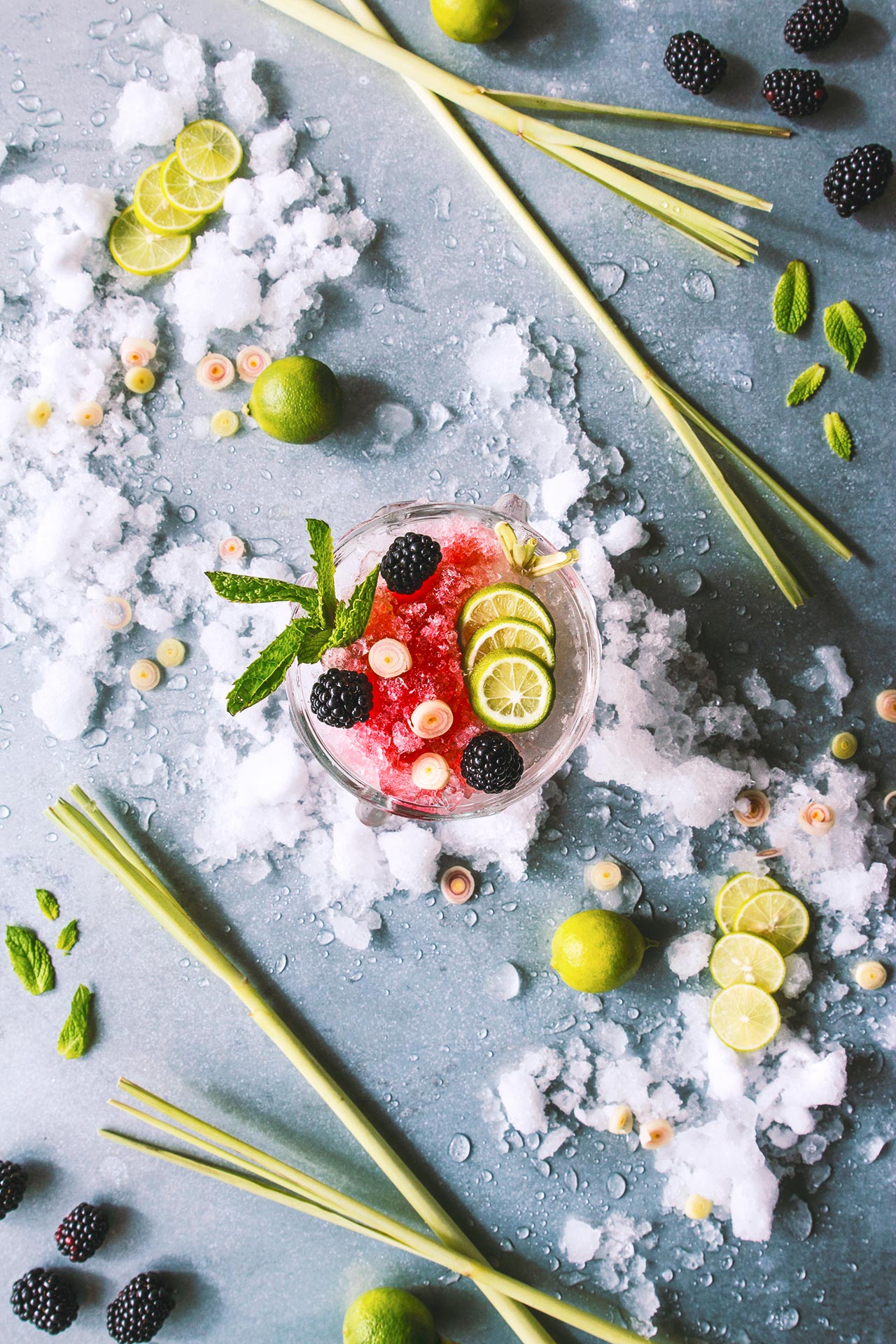 INSTRUCTIONS
For the lemongrass syrup
Trim the lemongrass, leaving just the whitish-purple section, then chop into 1/8-inch slices. Set aside.

Add the sugar and water into a saucepan over medium heat, stirring until the sugar dissolves, and bring to a boil.

Add the lemongrass, reduce the heat to low, and simmer for ~5 minutes.

Remove from heat and cool to room temperature. If not using immediately, transfer to an airtight container and store in the refrigerator for up to 48 hours.
For the blackberry syrup
Add all the ingredients into a saucepan over medium-low heat. Stir frequently until the berries are broken down, 5-10 minutes.

Strain through a fine mesh strainer, pushing on the berries to extract as much juice as possible. If not using immediately, transfer to an airtight container and store in the refrigerator for up to one week.
For the cocktail
Add the rum, coconut cream, orange curaçao, lime, and lemongrass syrup into a cocktail shaker and shake. Strain into a tiki glass (or other large glass) over crushed ice. Top with blackberry syrup, and garnish with mint, lemongrass, limes, and blackberries.
(images by HonestlyYUM)