I love having a summer birthday (today is my birthday!). Los Angeles has been in a serious heat wave and I'm just loving all the sun, heat and frozen desserts. One of my favorites summer treats are fruit popsicles, but it is nearly impossible to find fruit popsicles that are pure, unadulterated and unsweetened. Honestly, just try it. If you read the label, there will almost always be added sugar, which is fine, but if you're trying to avoid that, you don't have a lot of options. So the extra effort to make your own popsicles is worth the effort– although there is minimal work involved in these. Watermelon has enough natural sugar that you don't need to add extra sweetener, but of course you could. I combined the sweet watermelon with mint which makes this both sweet and refreshing. And to make these the ultimate birthday popsicles, I poured prosecco over them. Happy birthday to me!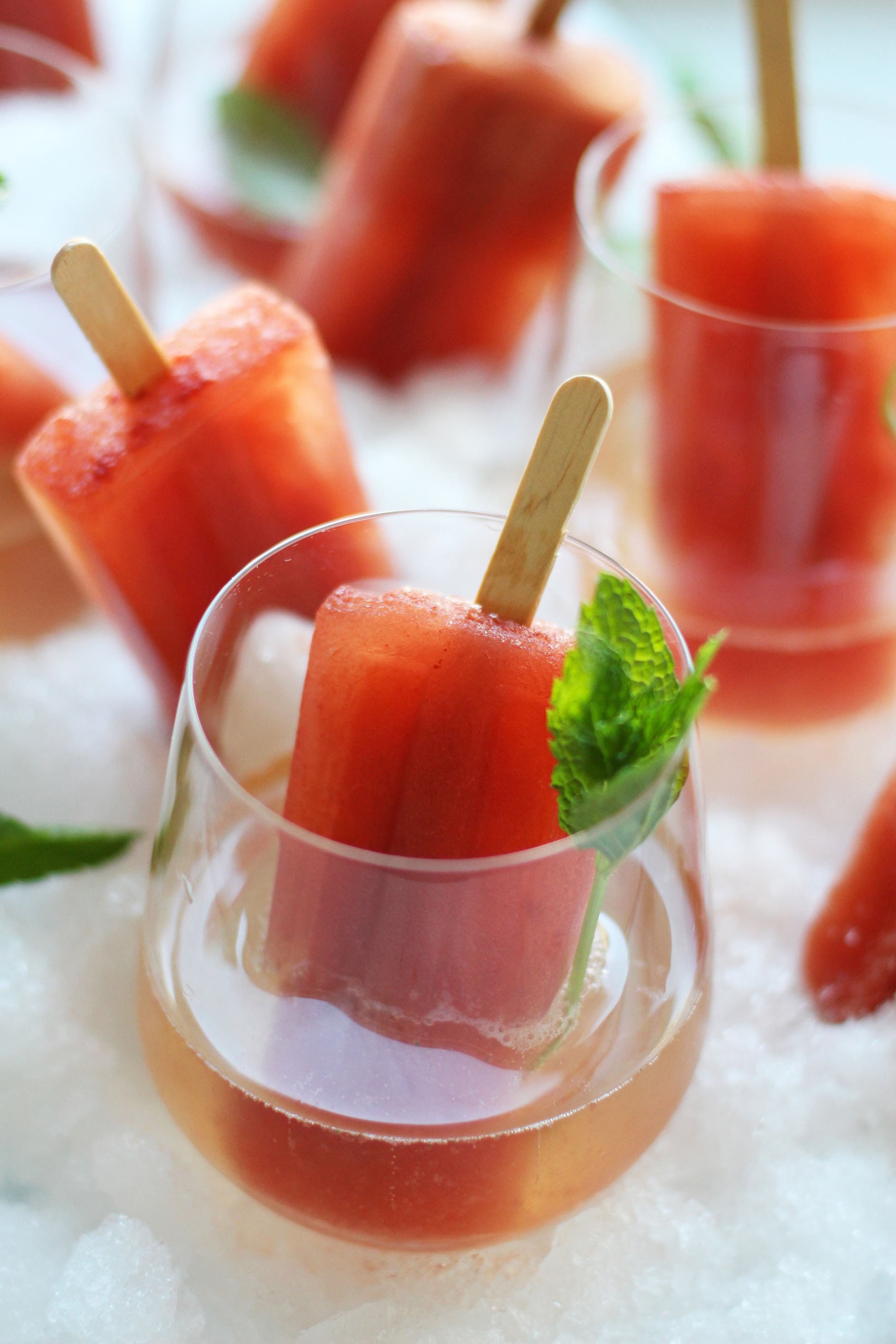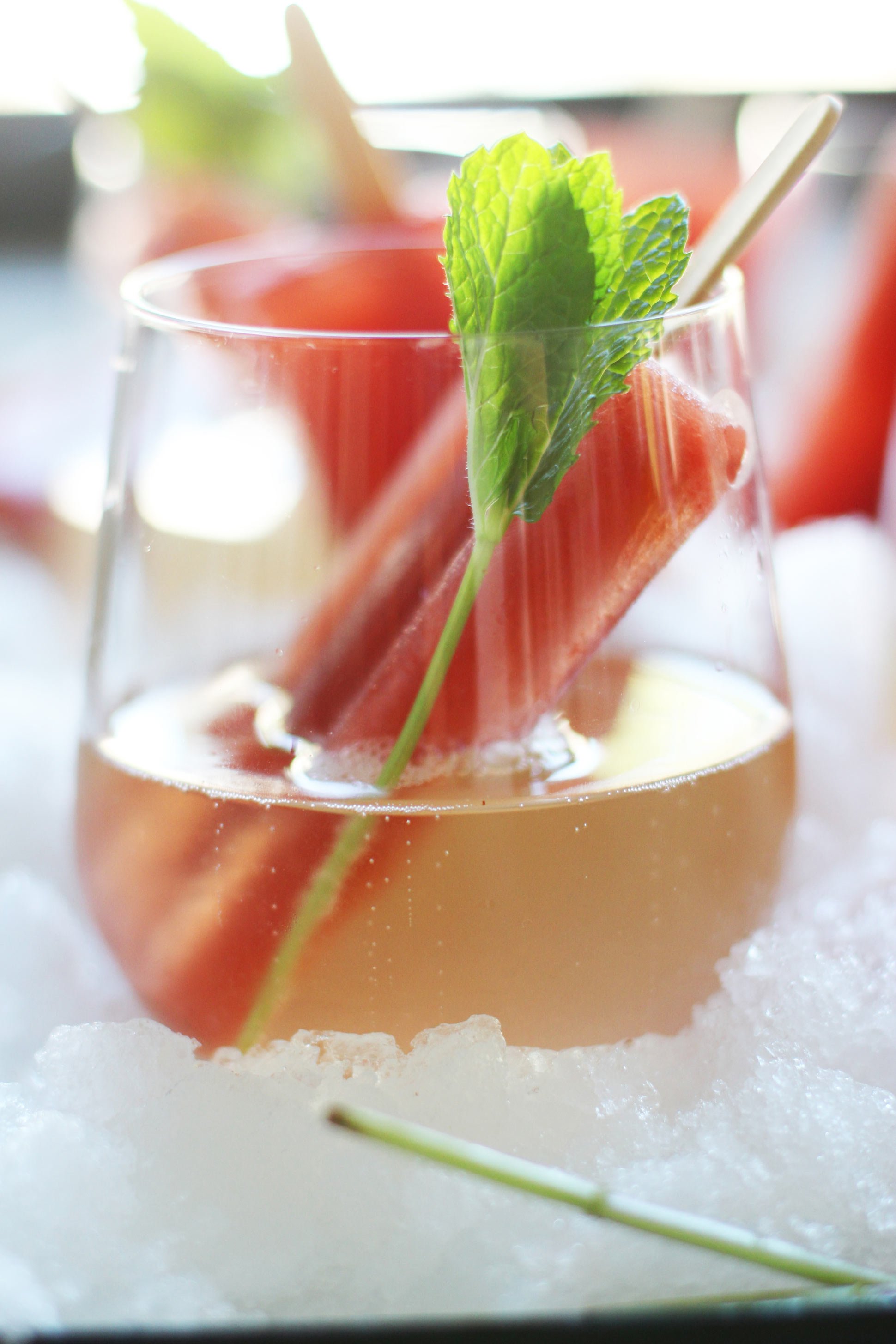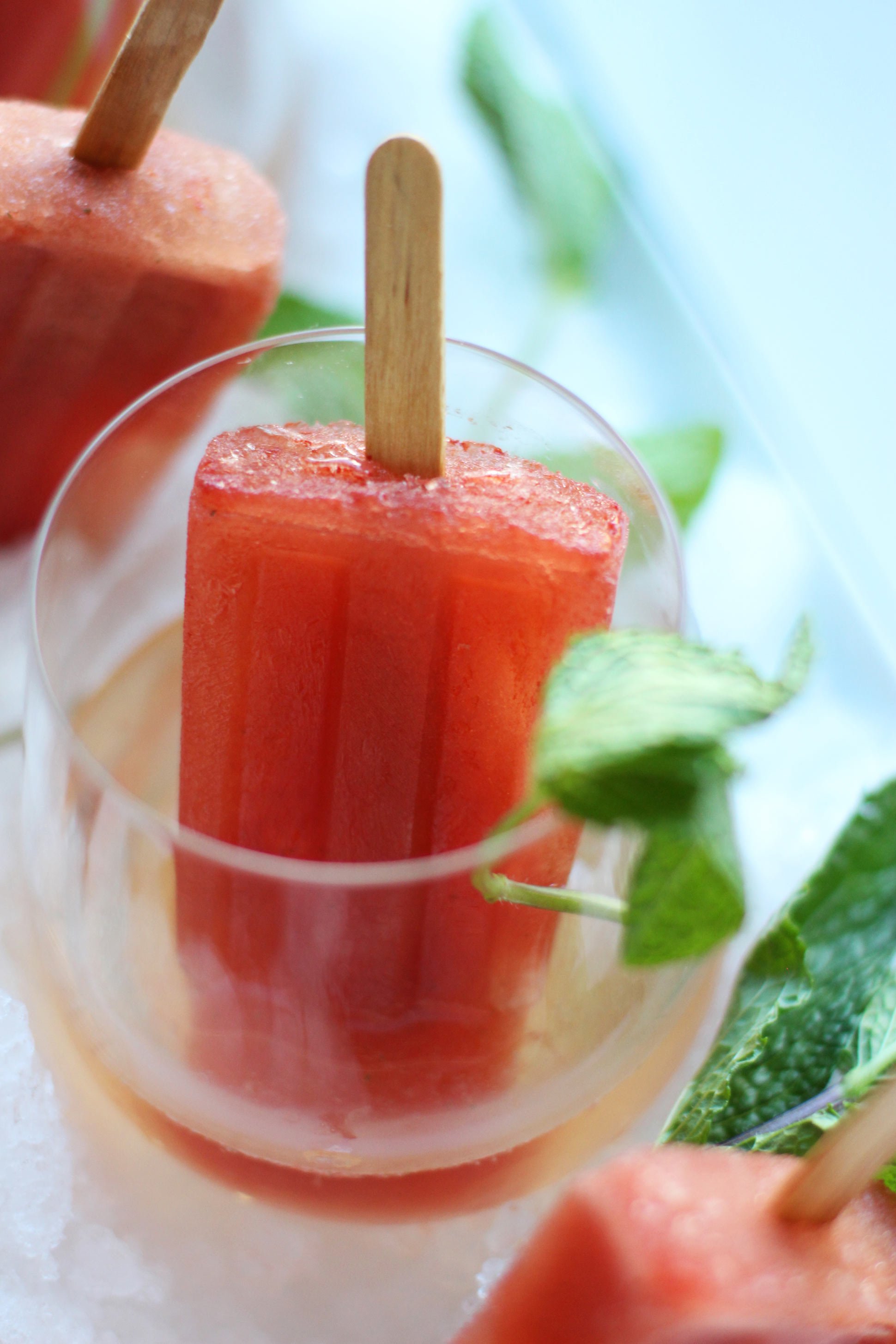 WATERMELON MINT PROSECCO POPSICLES

Ingredients:

1 small unseeded watermelon, cut into pieces.
1 small handful of mint leaves
Sugar, optional
bottle of cold prosecco

Directions:

In a blender, blend the watermelon chunks and blend until completely pureed and watery. Add the handful of mint leaves and blend until mint has disappeared. Taste with a spoon and add more mint if you like more or sweeten with sugar or honey if you like a sweeter popsicle. Keep adding and blending to taste.
Strain the watermelon juice through a fine mesh strainer. Do this in batches if you need to and discard the fiber/foam.
Pour the juice into popsicle molds. If some foam develops on top use a popsicle stick to remove or deflate the foam. There shouldn't be a lot.
Place the cap on the molds and freeze. After about 2-3 hours, stick the popsicle sticks into the molds. By allowing the popsicles to par-freeze the sticks will stay in place and be even.
Freeze overnight.
Serve in wine glasses and pour cold prosecco over.