Soooo, I've been on a serious margarita kick lately this year. It's hard for me to pass up that frosty lime and tequila combo, especially on a warm Friday evening. And still, every now and then I'm in the mood for something a bit more serious – something spiritous. This week was one of those times. As I sat on the couch watching the Warriors struggle to make a shot, I found myself craving a drink that packed a punch.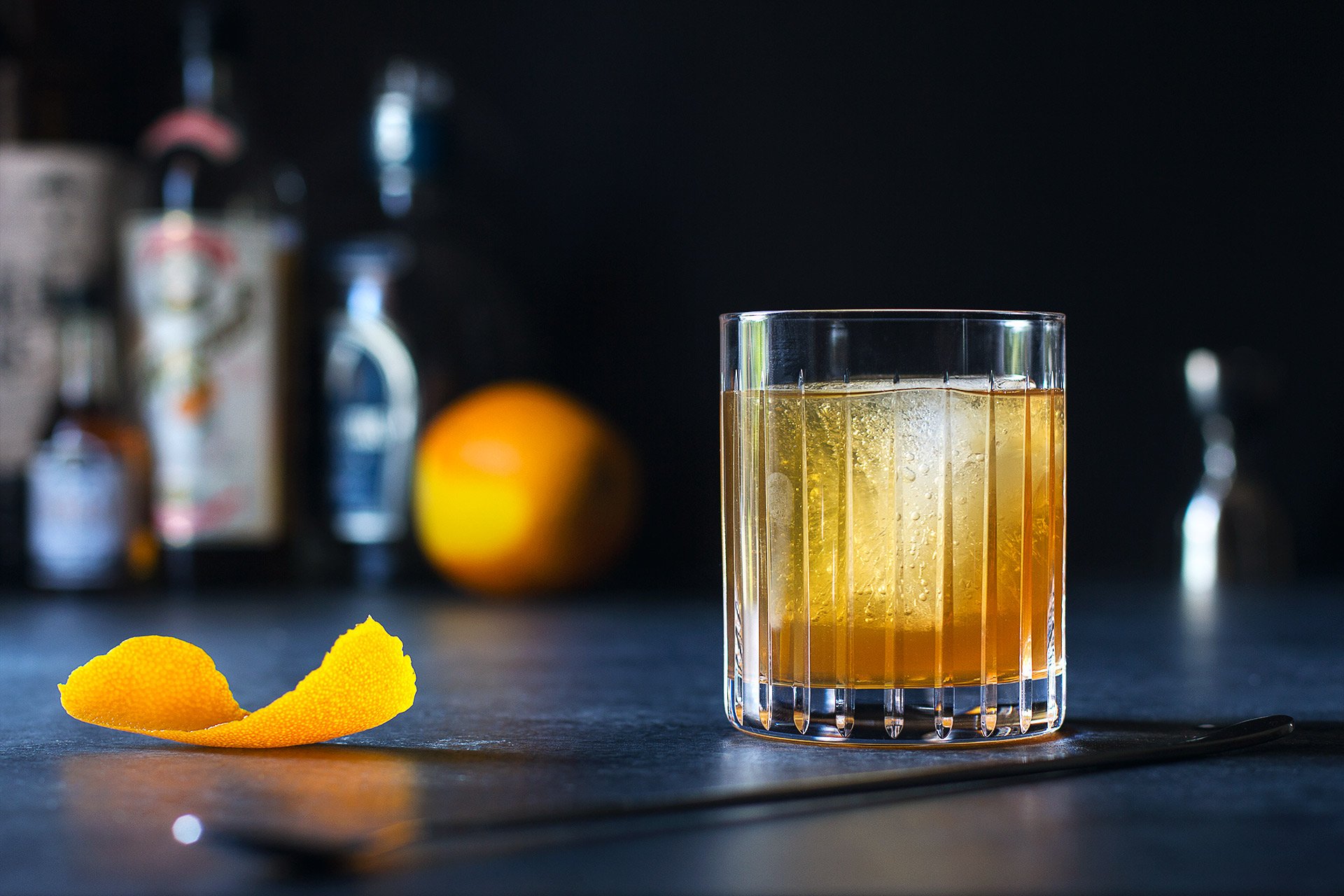 I ventured out to my liquor cabinet (aka the garage) to check out the options. I returned a few minutes later, arms full of spirits and liqueurs. Each one vastly different, however, complimentary in flavor. You see, cocktails are all about balance. Similar to how a margarita is the perfect mix of sweet, sour, salty, and tequila-y (that's a word I swear!), a spiritous cocktail should be balanced in its own right. For example, rather than counter the sweetness with sour notes, I used bitter and spicy flavors. The resulting cocktail is strong but smooth, and fabulously complex; truly greater than the sum of its parts, as any good cocktail should be.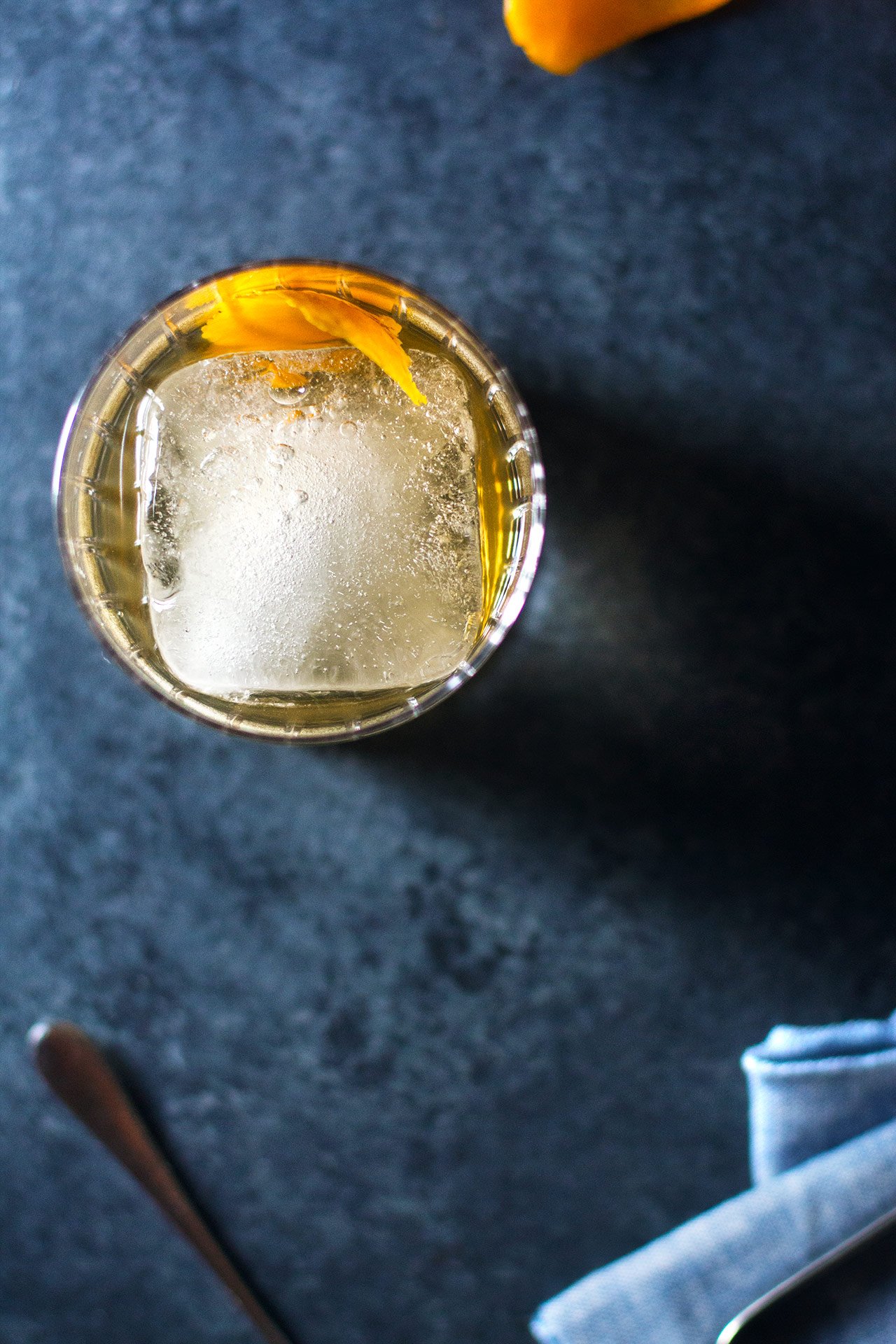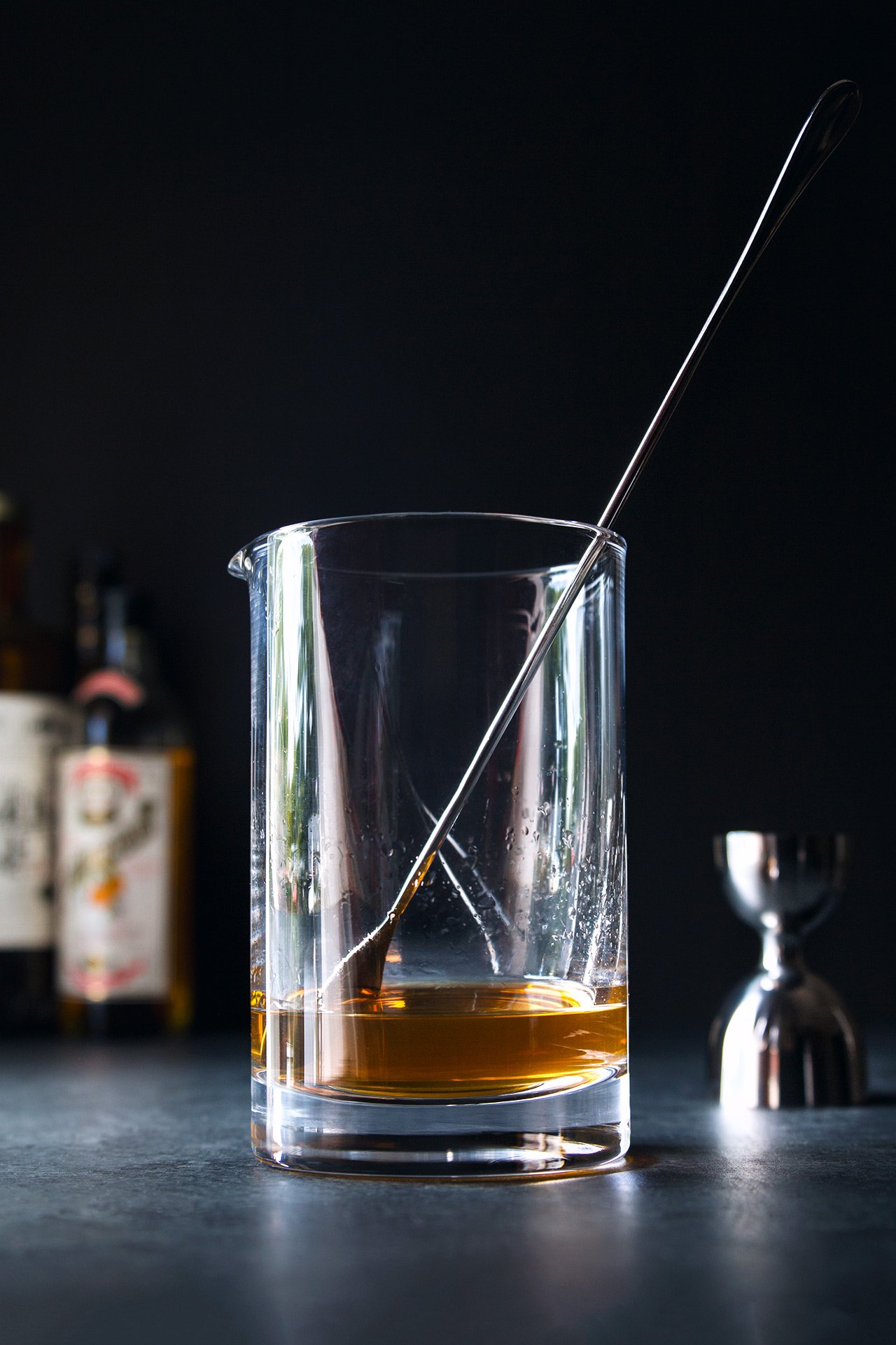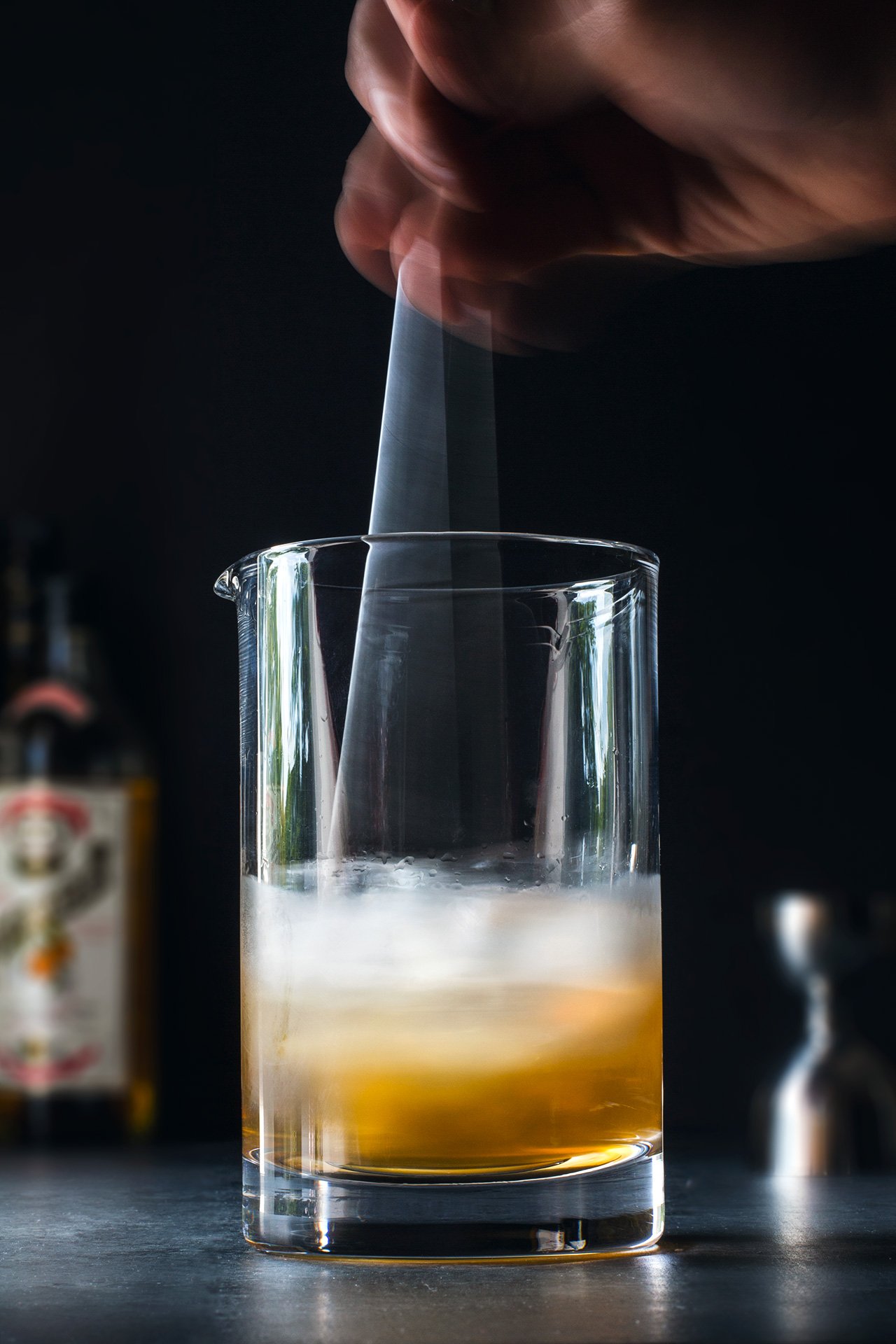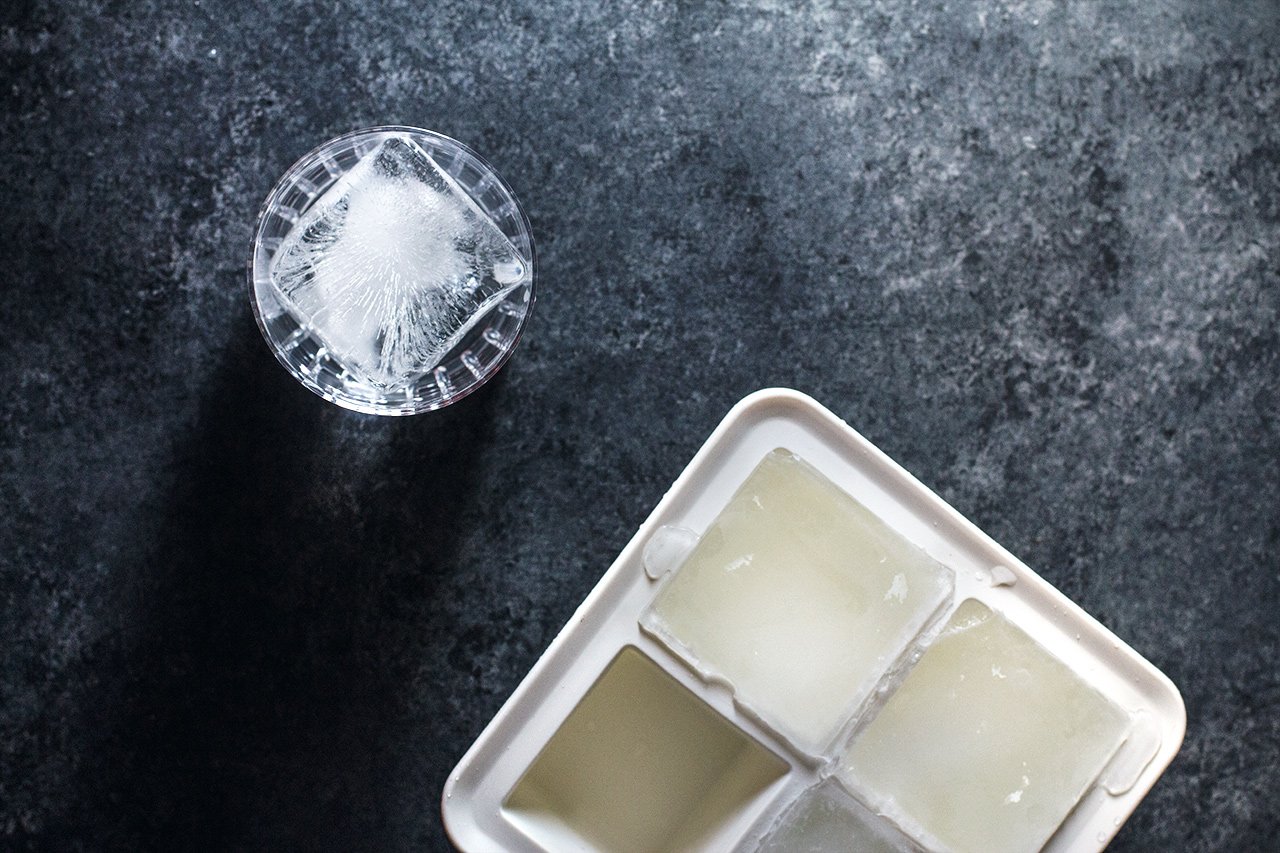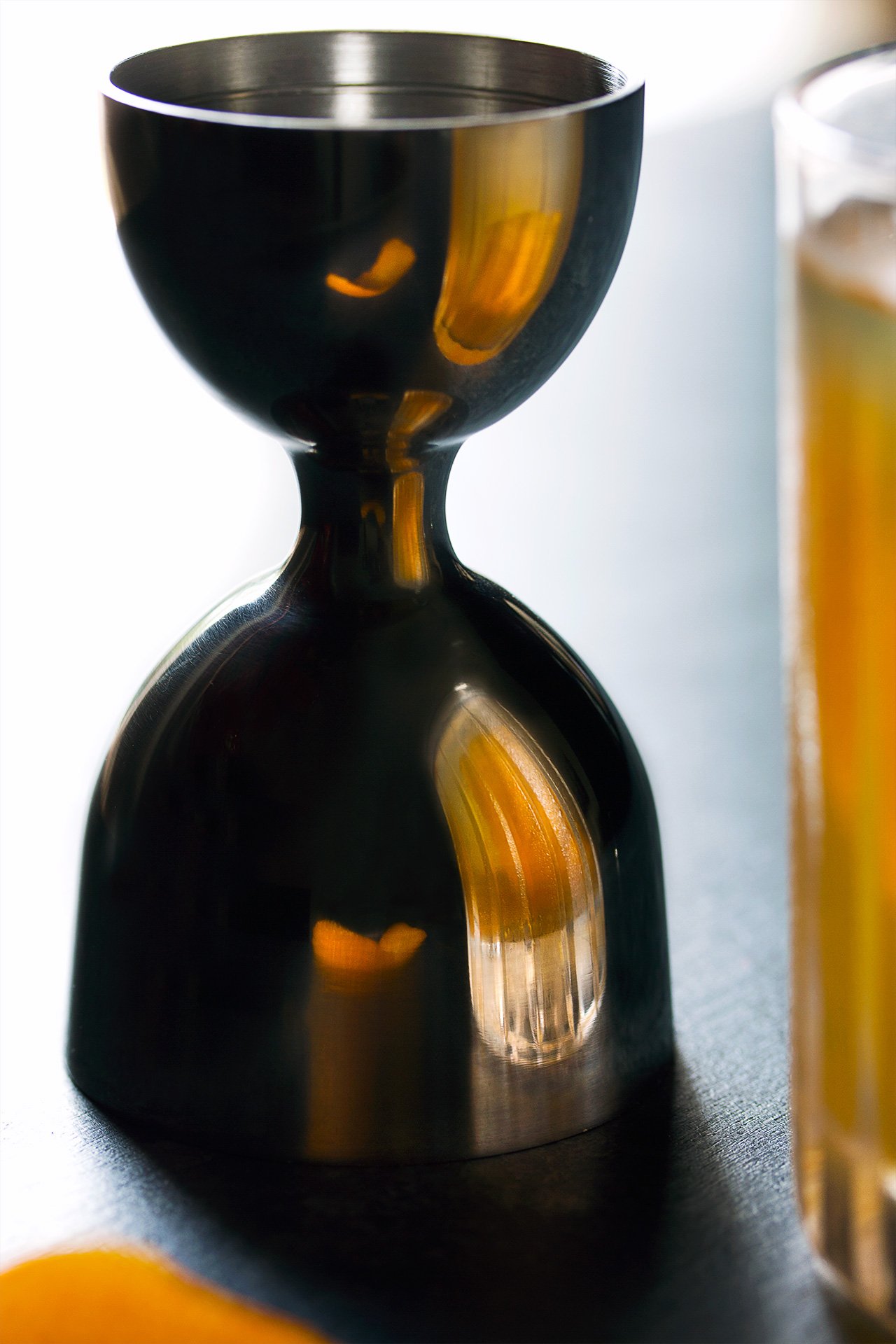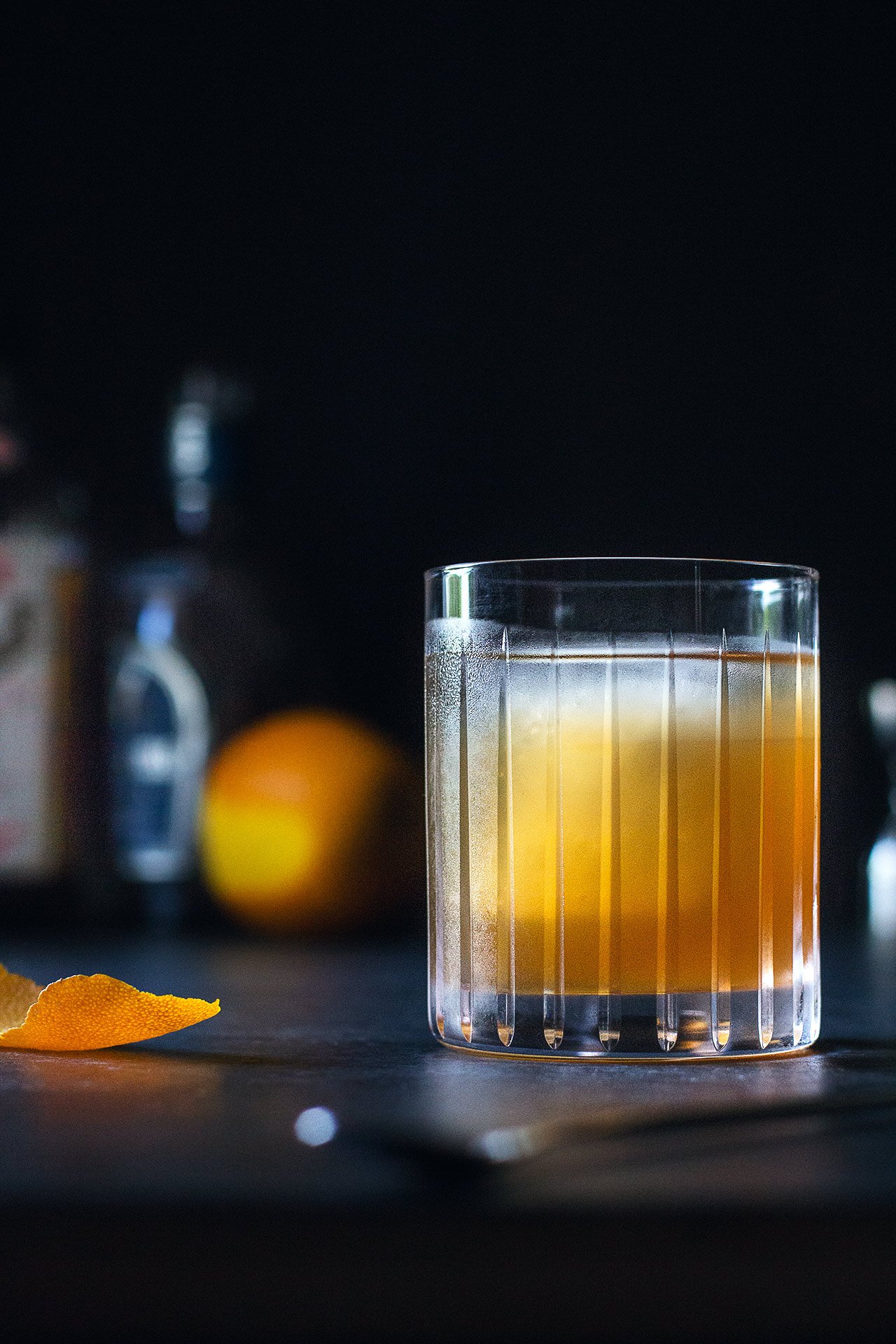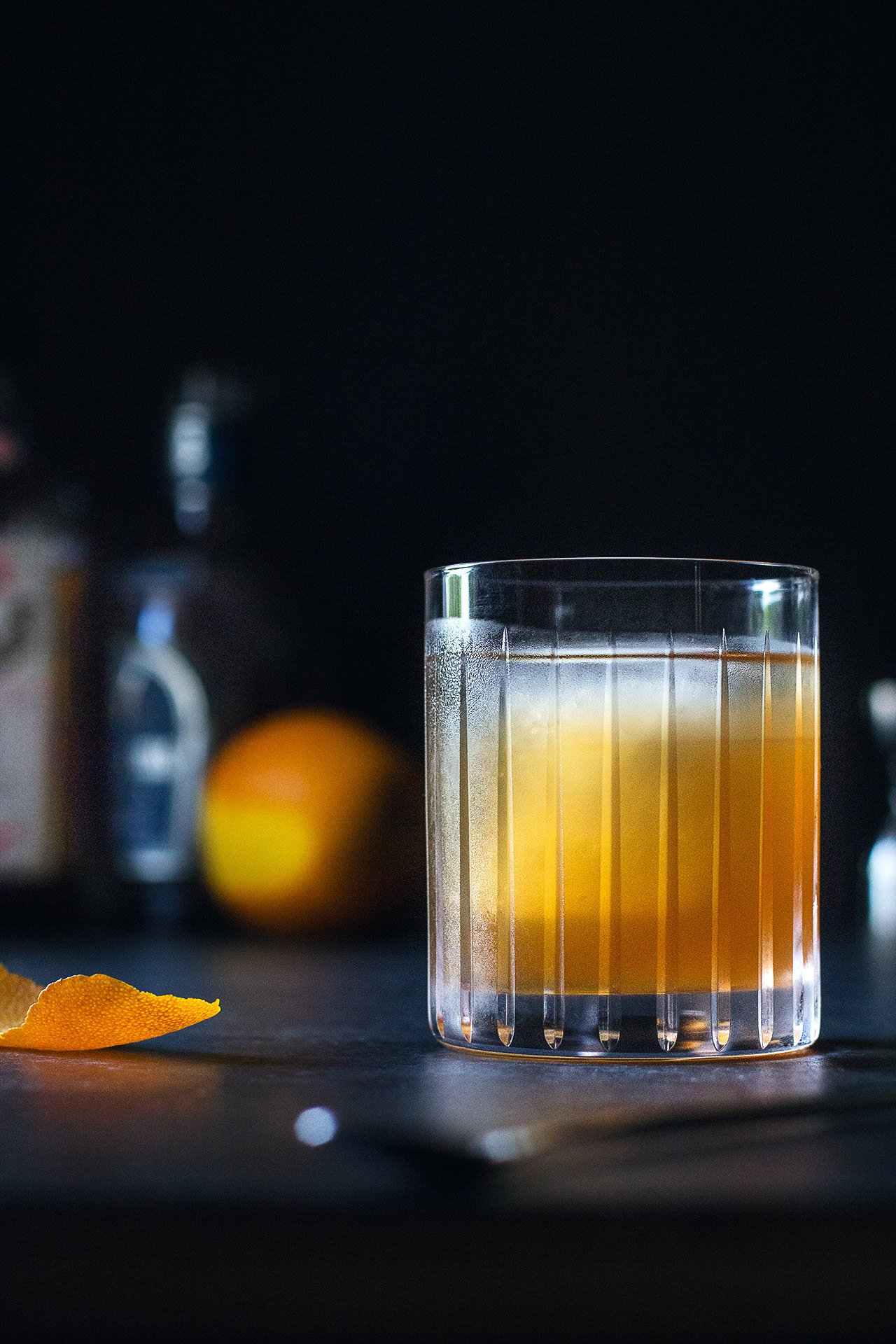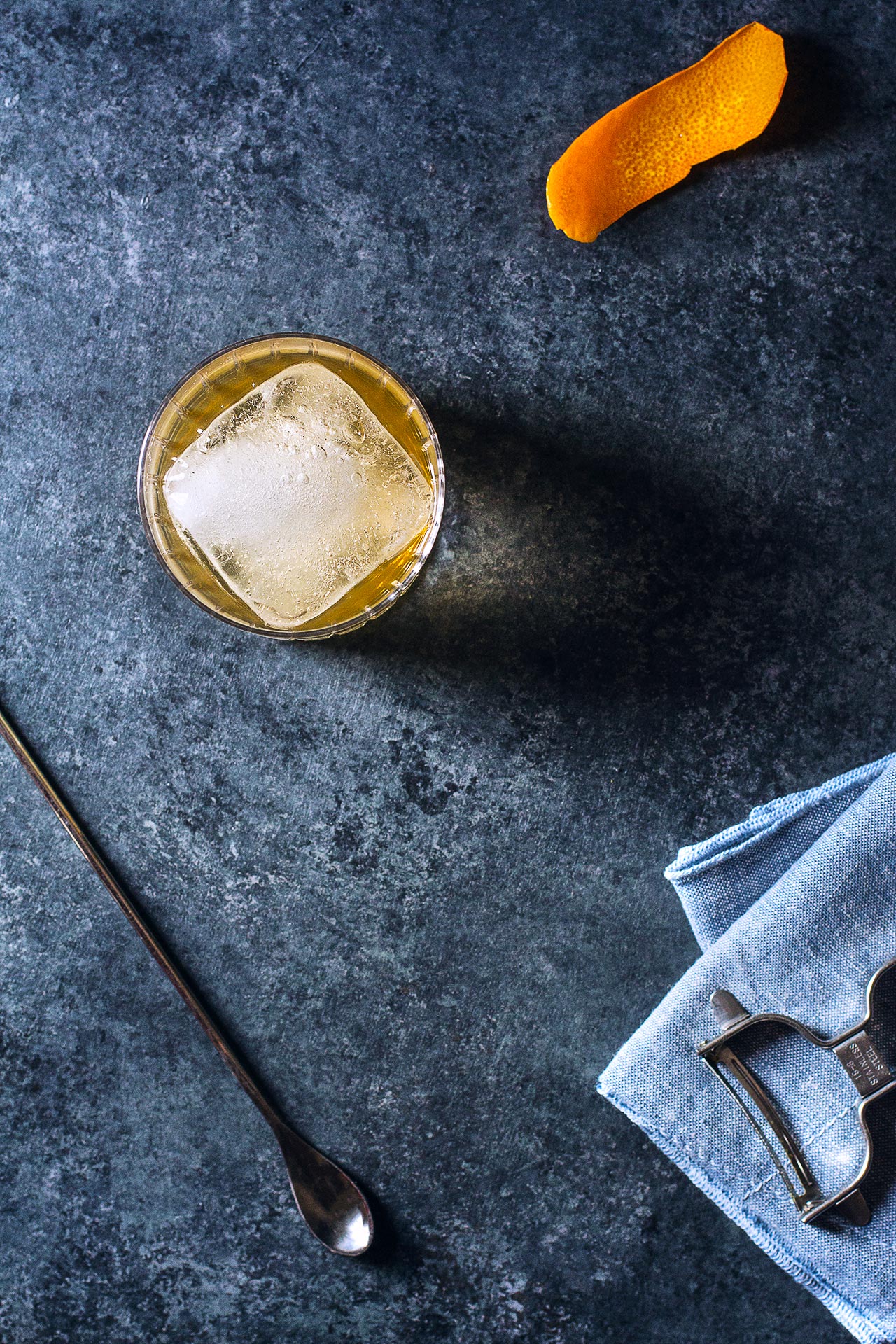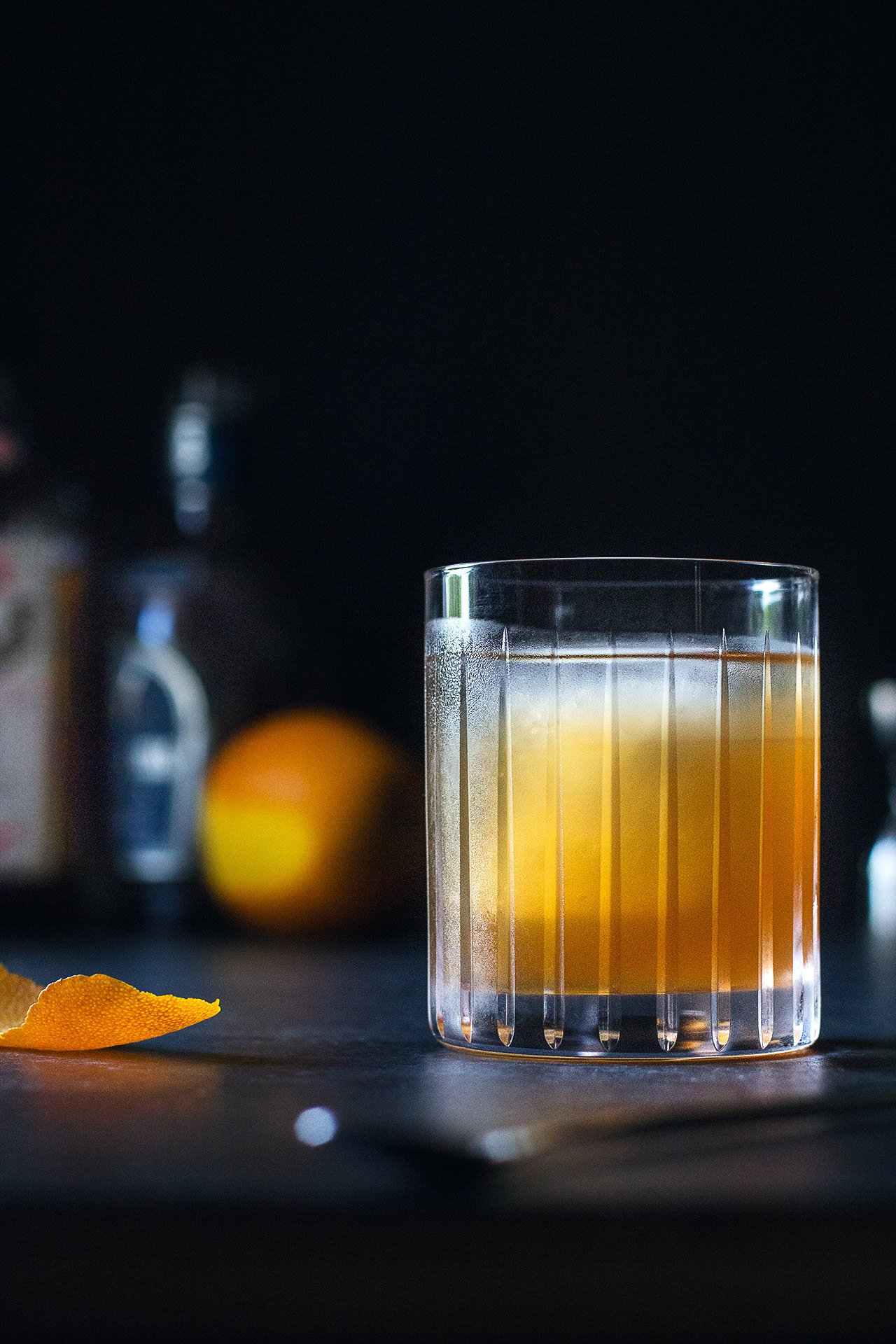 INSTRUCTIONS
Add tequila, sherry, curaçao, Ancho Reyes, and bitters to a mixing glass. Fill with ice, stir for 30 seconds, and strain into a chilled old fashioned glass over a single large cube of ice. Garnish with a twist of orange and enjoy!
(images by HonestlyYUM)