Okay, I don't have much to say about these apricot oat bars other than you HAVE TO MAKE THEM. They're insanely good and the perfect combination of sweet/tart and crispy/chewy. You often find dried apricots in oat bars, but I used fresh apricots, which are so much better. This is the perfect sweet treat to enjoy in the morning with coffee!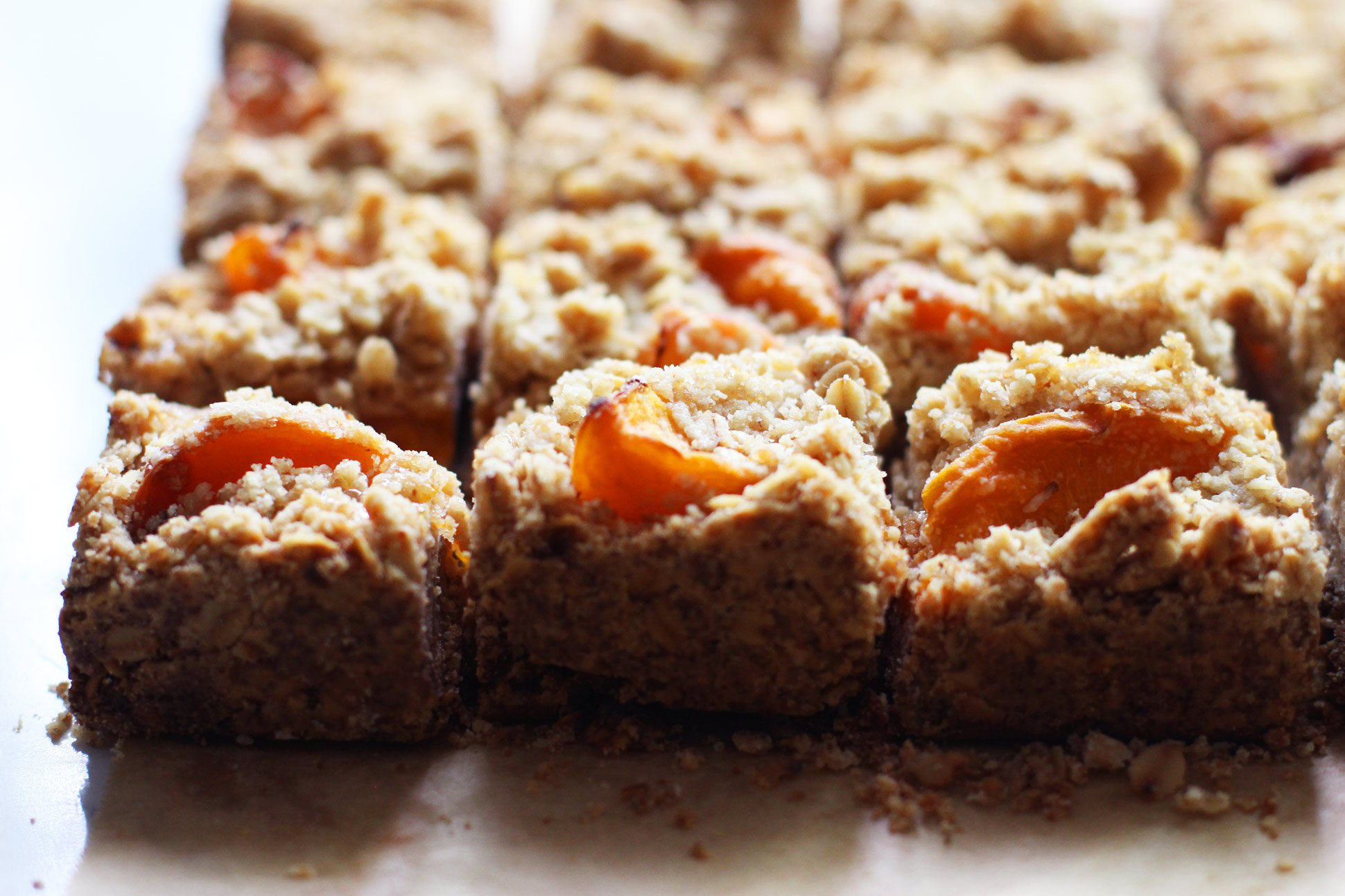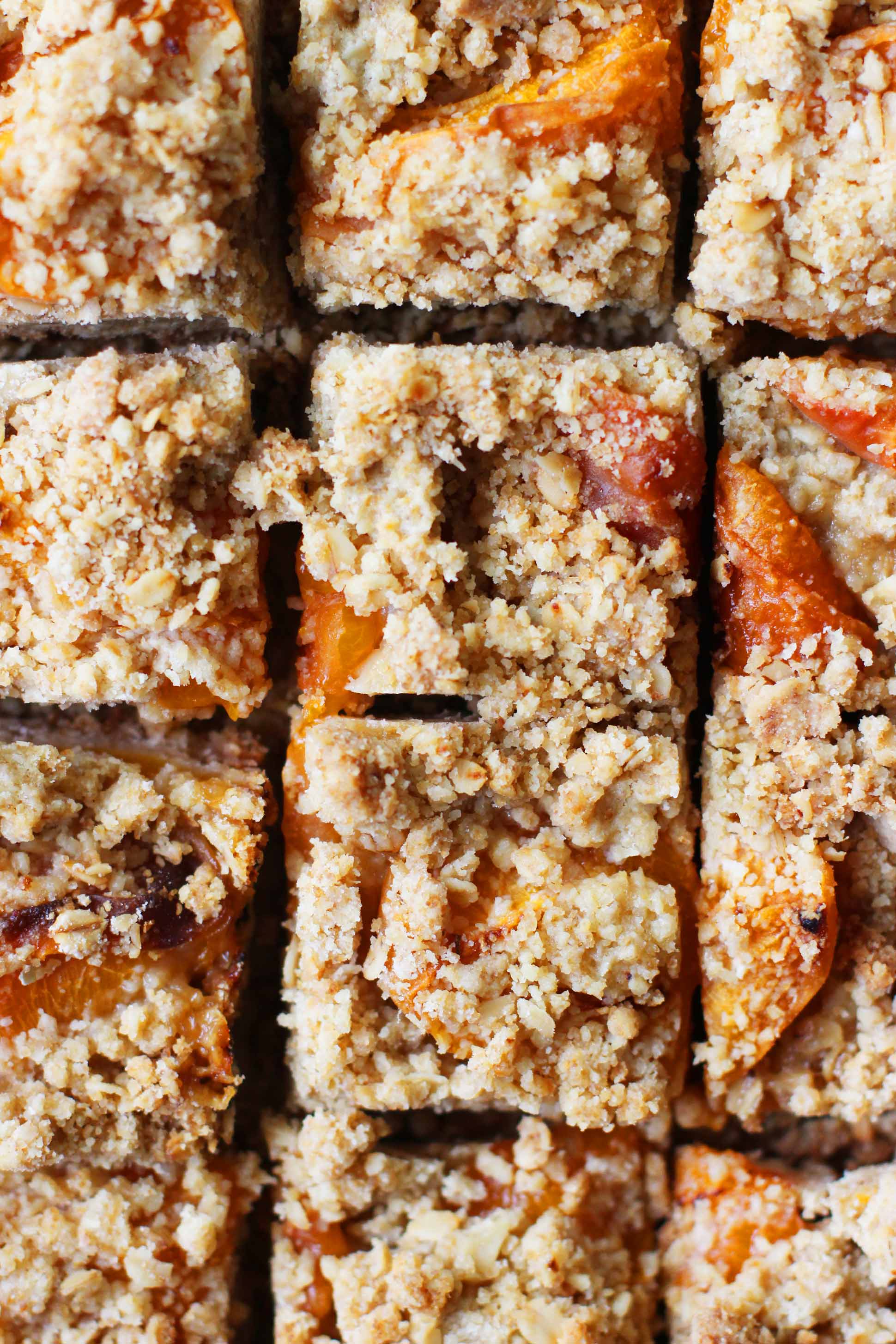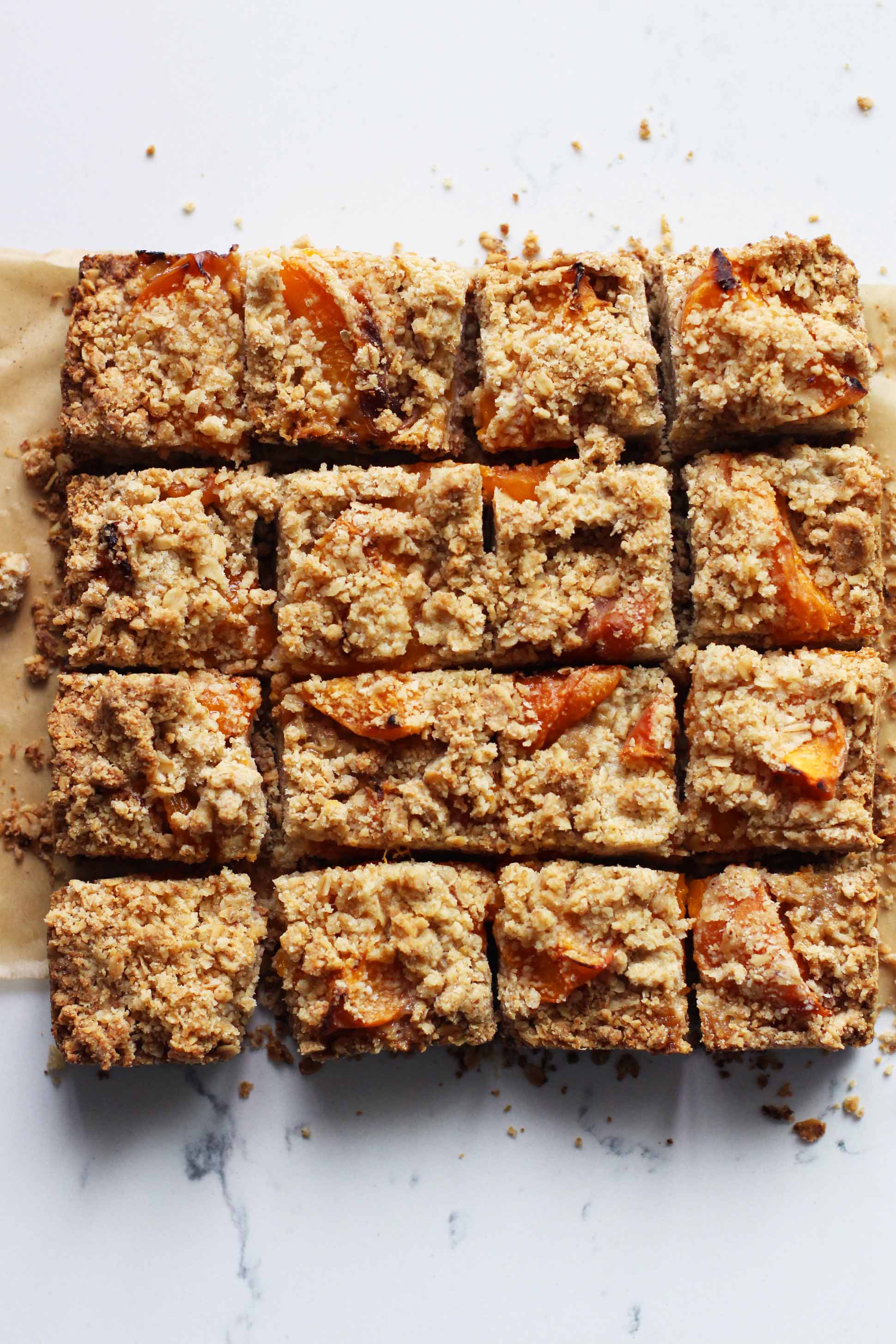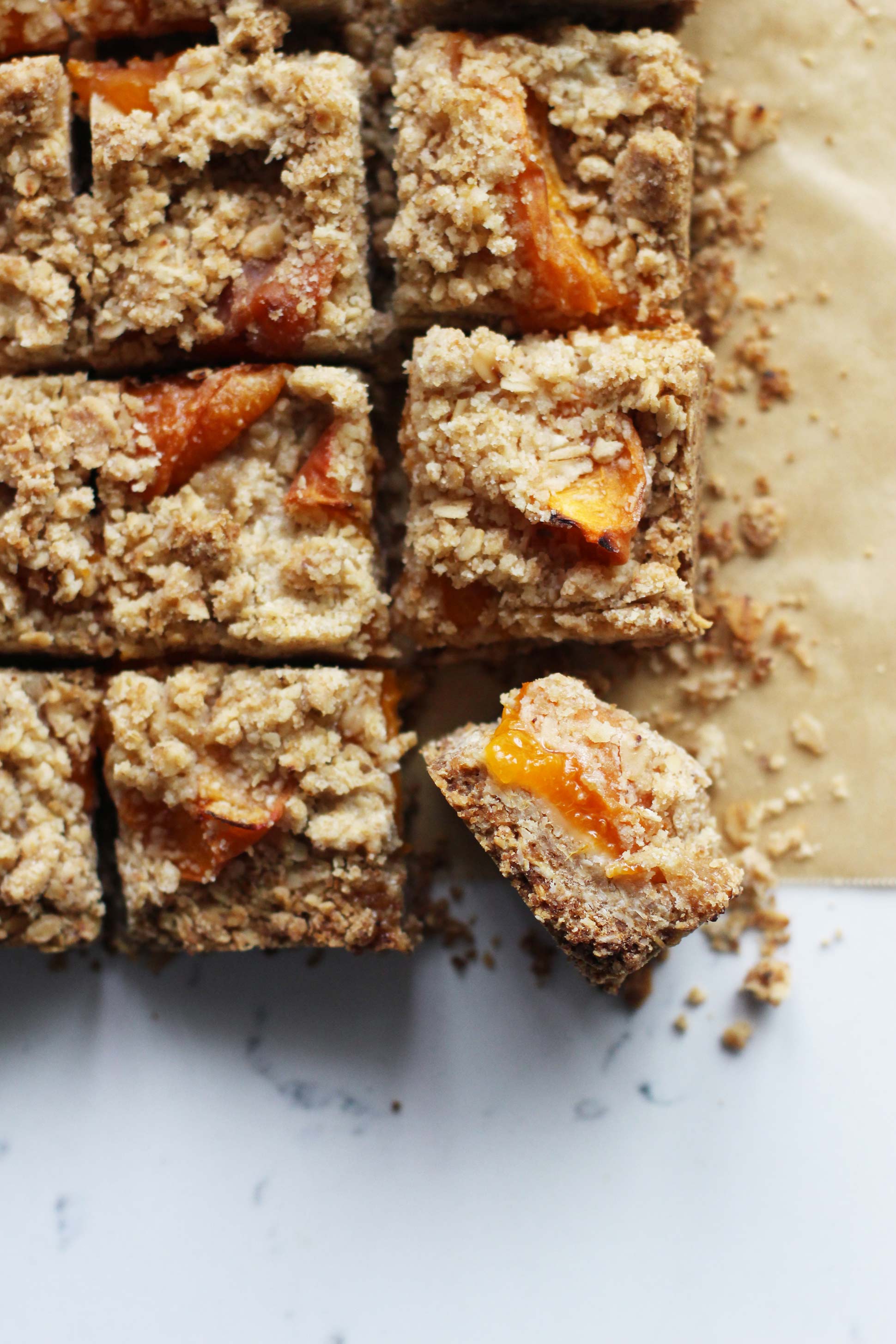 APRICOT OAT BARS

Ingredients:

2-3 apricots, cut into wedges
1 2/3 cup of all purpose flour
1 2/3 cup of rolled oats
1 cup of packed brown sugar
12 tablespoons of butter, cold and cut into small cubes
1/2 teaspoon of salt
1/4 teaspoon of baking soda

Directions:

Preheat the oven to 350 degrees.
Line an 8 x 8 inch square pan with parchment paper
Combine the flour, butter, sugar, salt and baking soda and pulse until the butter is the size of peas and the mixture is coarse. Add the oats, and pulse just until the oats are mixed in– a few pulses.
Put about 3/4 of the mixture into the lined pan and press into an even layer.
Add a layer of the apricots on top, skin side down.
Pulse the remaining 1/4 of the oat mixture until smaller crumbs form.
Sprinkle the top of the apricots with the remaining mixture.
Bake for about 45 minutes to 1 hour until the top is lightly browned.
Allow to cool and cut into squares.
(images by HonestlyYUM)