I feel like I'm becoming more and more intentional about healthy eating these days. Having a child will do that to you, at least, that's my excuse. Don't get me wrong, I feel I've always done a good job with my diet. Of course, there's the occasional baked good or cocktail (oh heyyy Negroni Week!!) however, you'll find virtually no processed foods in our house. Still, it's impossible for me not to obsess over passing along healthy eating habits to Fiona. No more week-long burrito binges. No more pizza for breakfast.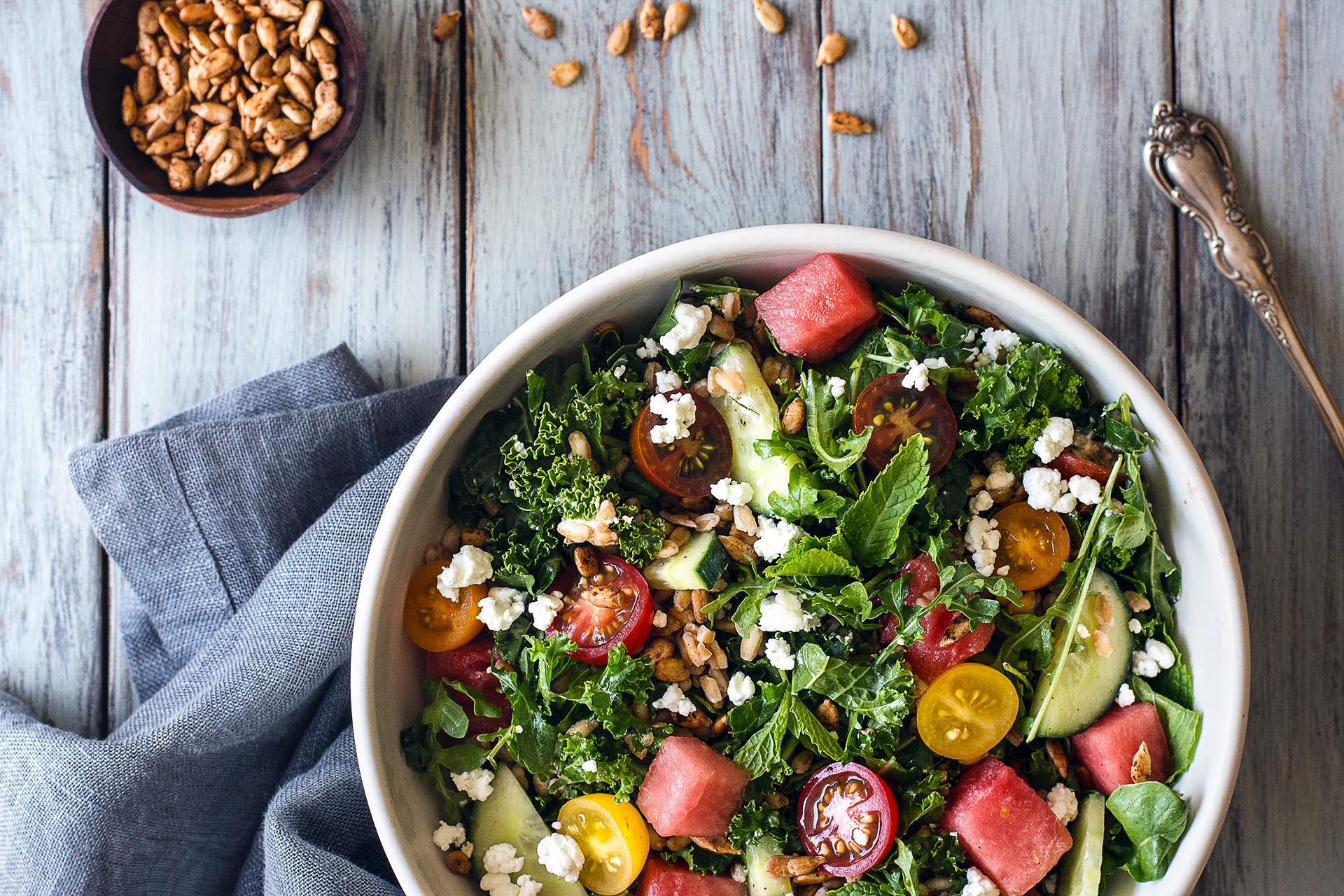 The ritual of cooking and eating a family meal has become particularly significant. It's amazing to see just how excited she gets when helping Audrey and I assemble dinner. She hasn't quite earned her sous chef status, but she can sure work the line. Recently, we've been all about throwing together abundant, seasonal salads – preferably with some grains or proteins in the mix. This particular salad was inspired by a recent trip to sweetgreen here in Berkeley. I have always obsessed over watermelon salads, but I also like the idea that the watermelon doesn't have to be showcased on its own. Why not add a bit of fresh, juicy watermelon into some fresh greens and such? Yeah, I'm hooked. Fiona is too.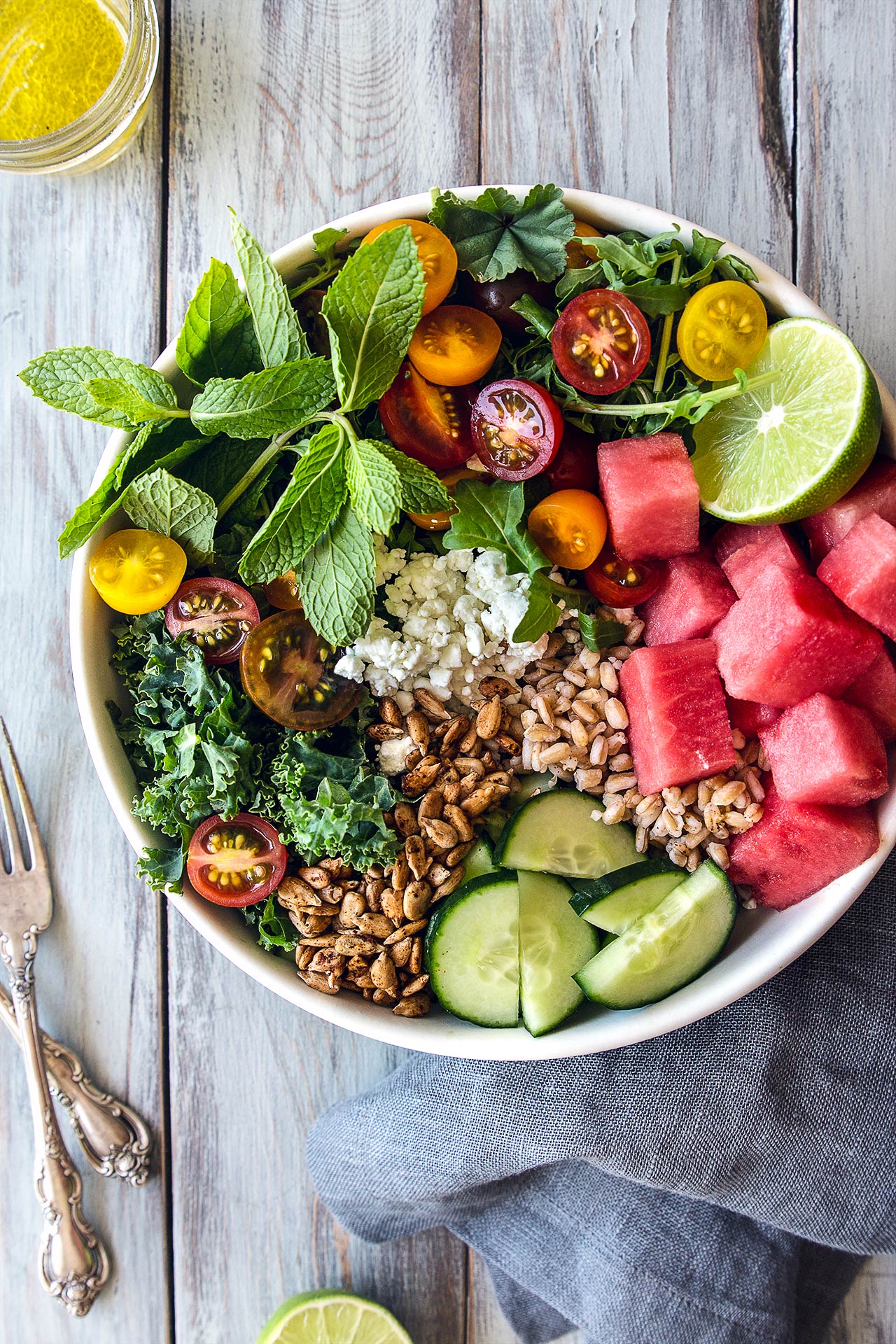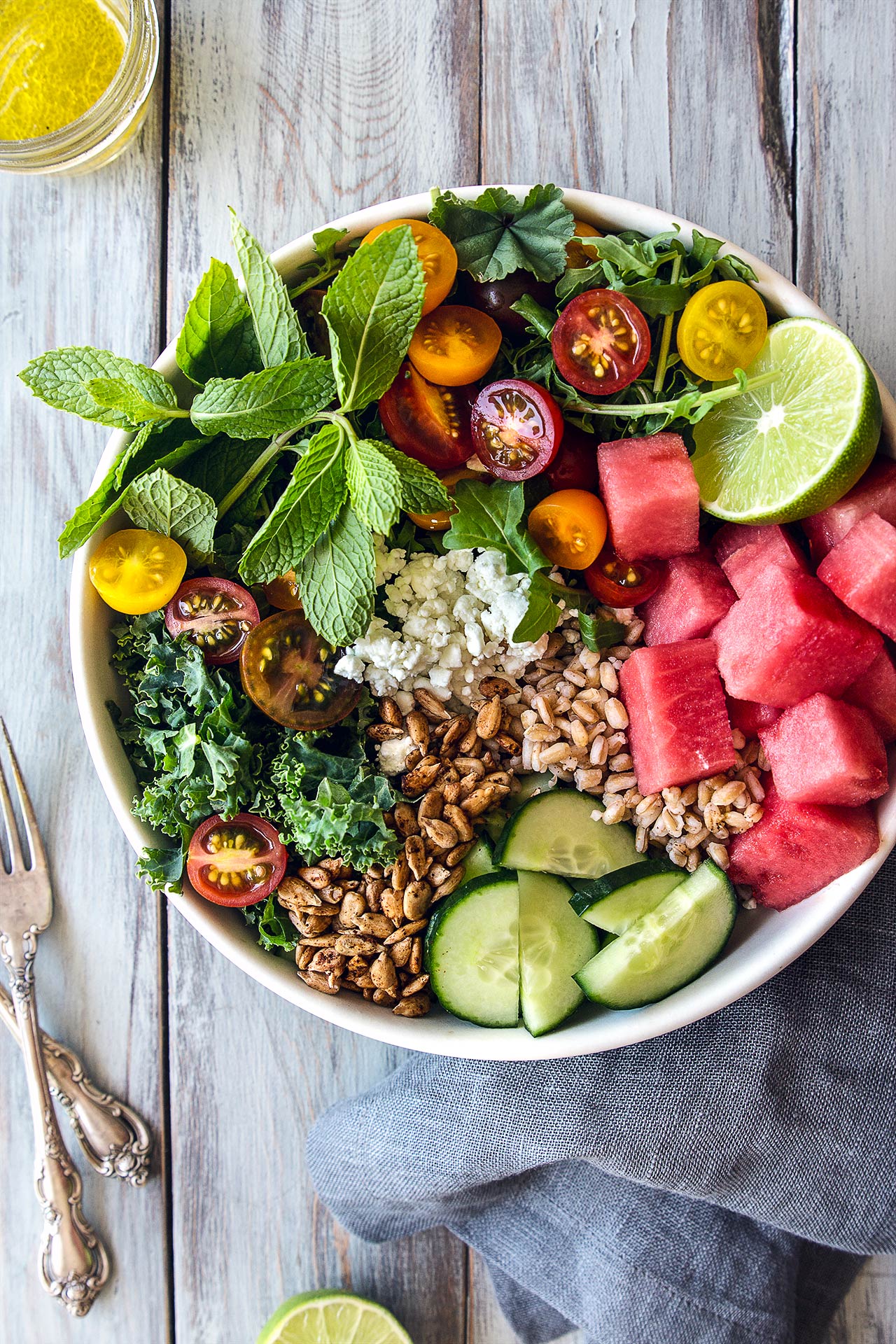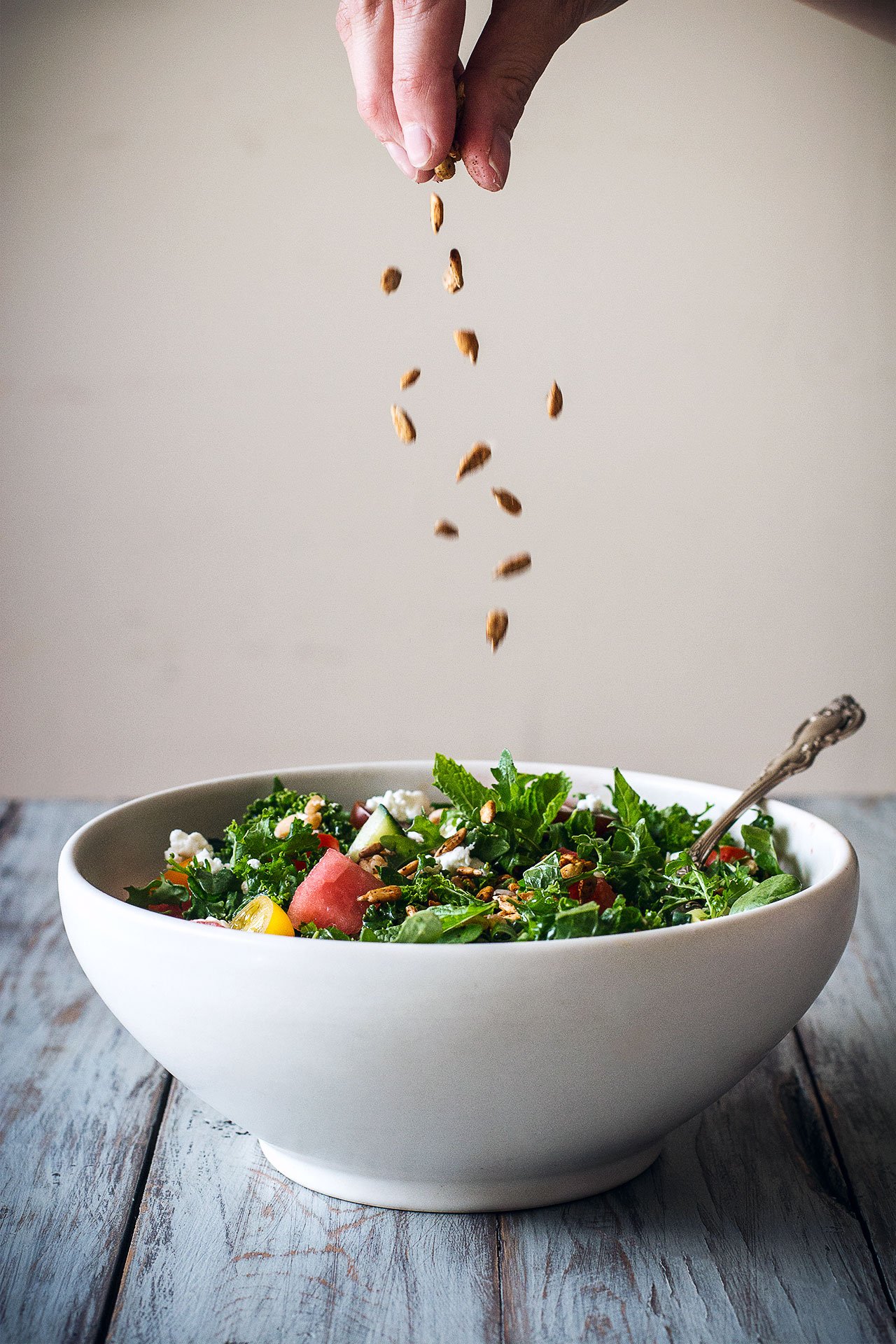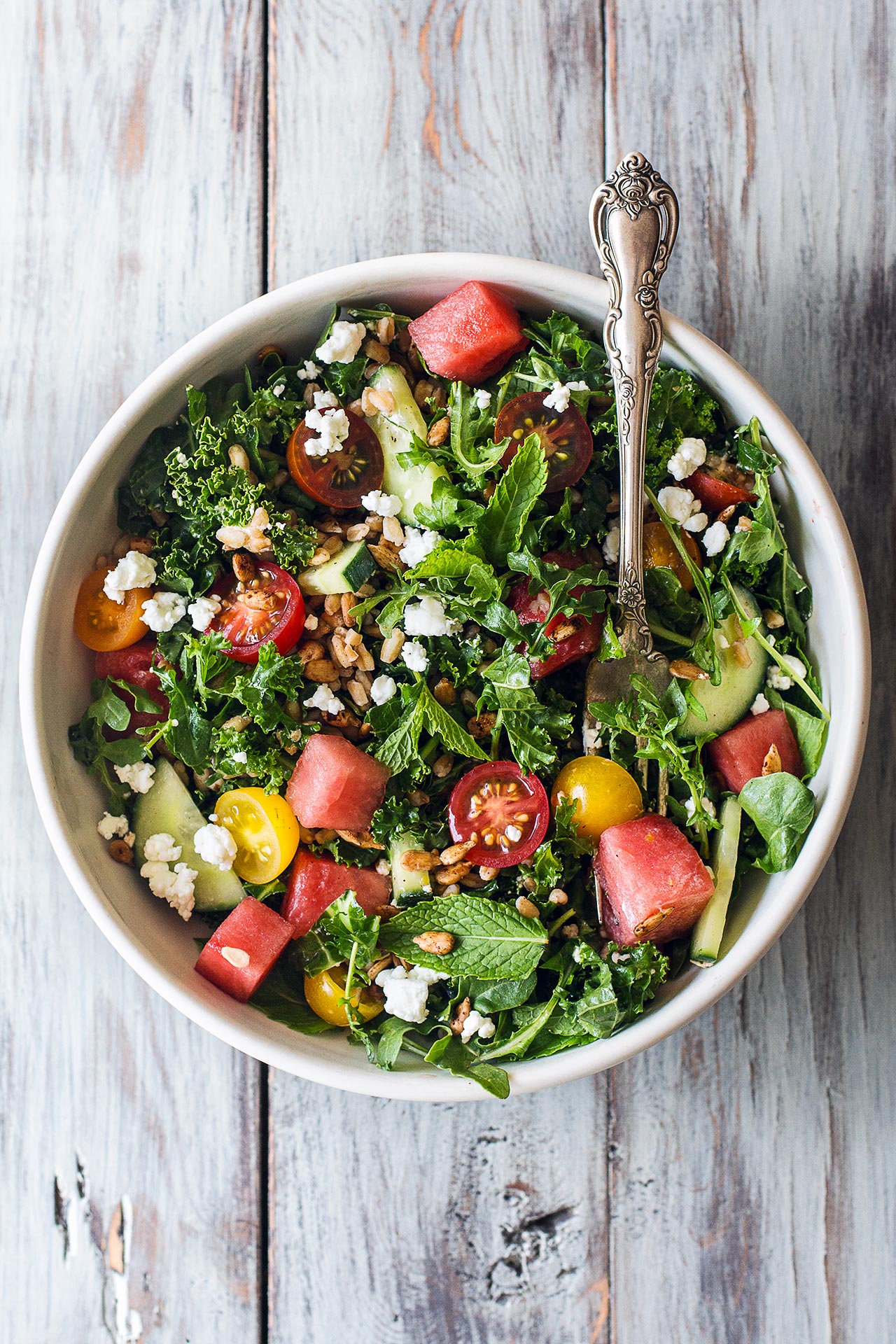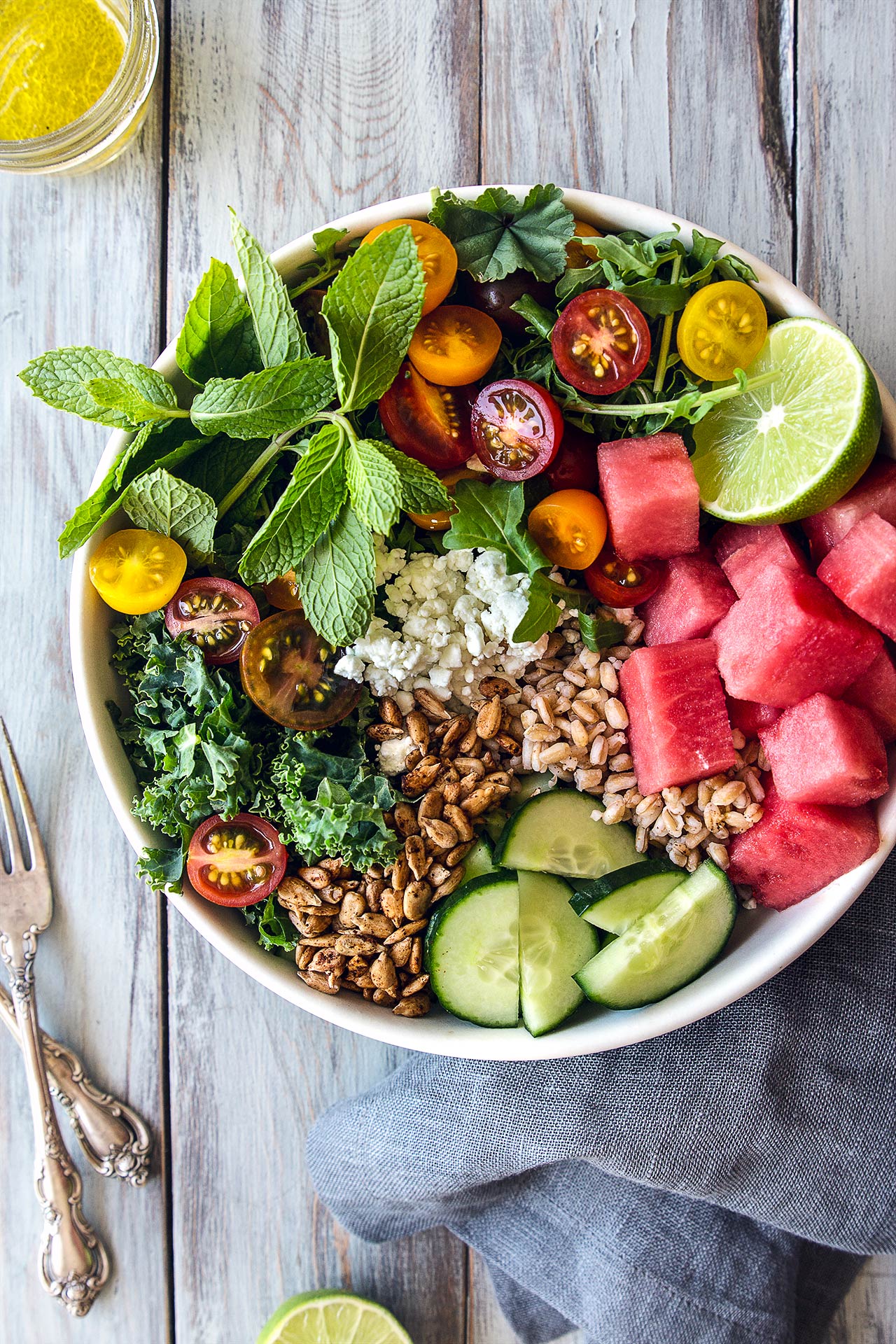 INGREDIENTS
For the spiced sunflower seeds
INSTRUCTIONS
 For the spiced sunflower seeds
Use a few drops of water to lightly wet the raw sunflower seeds and spread them out on a baking sheet. Sprinkle the spices and salt on the seeds and place in the oven at 325°F oven for ~10 minutes. Let cool.
For the dressing
Whisk together vinegar, green onion, and sugar. Slowly drizzle in olive oil, continuing to whisk. Add salt and pepper to taste.
For the salad
In a bowl, coat the watermelon with lime juice, then combine all the ingredients together in a large bowl. Add dressing as desired (you will probably have dressing left over). Store leftover dressing in a sealed container in the refrigerator.
(images by HonestlyYUM)