A lightbulb went off in my head a few days ago as the random craving for cornbread harassed me for hours on end. As usual, it started with me standing in front of an open, somewhat empty refrigerator about hmm . . . umpteen times. As if, after opening the door 5 times, piping hot jalapeño cornbread with gooey, melted honey butter would magically appear in the cheese drawer. Nope, no such luck. But as usual, during grilling season, our fridge is stocked with fresh corn. And jalapeños. And that's when it hit me. Grilled corn. Jalapeños. Honey. Buttah. Cheddar Cheese. YES. Jalapeño cornbread. Just without the bread. Yes, yes, yes. I implore you to try this. And then I dare you not to spread this glorious jalapeño honey butter on everything.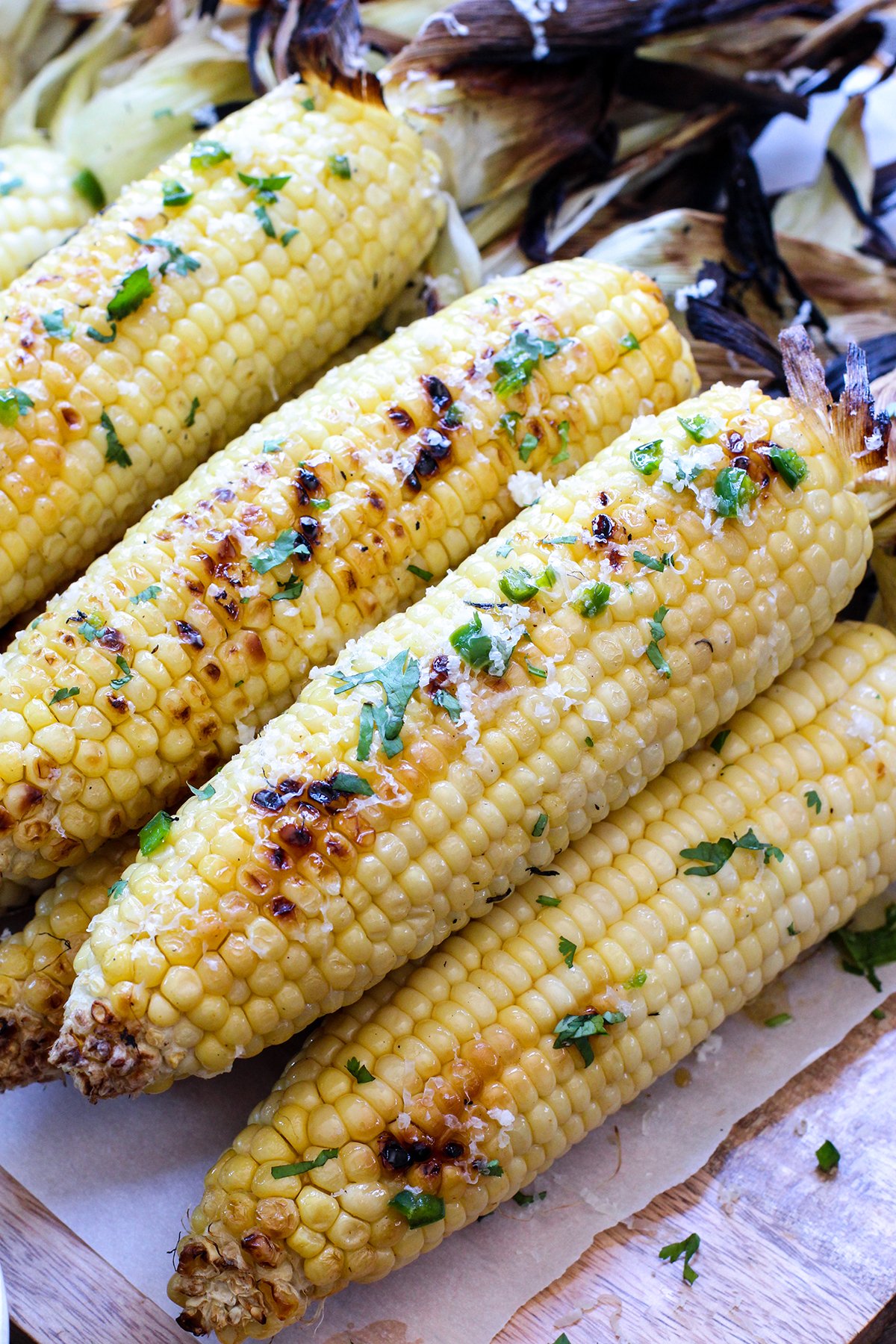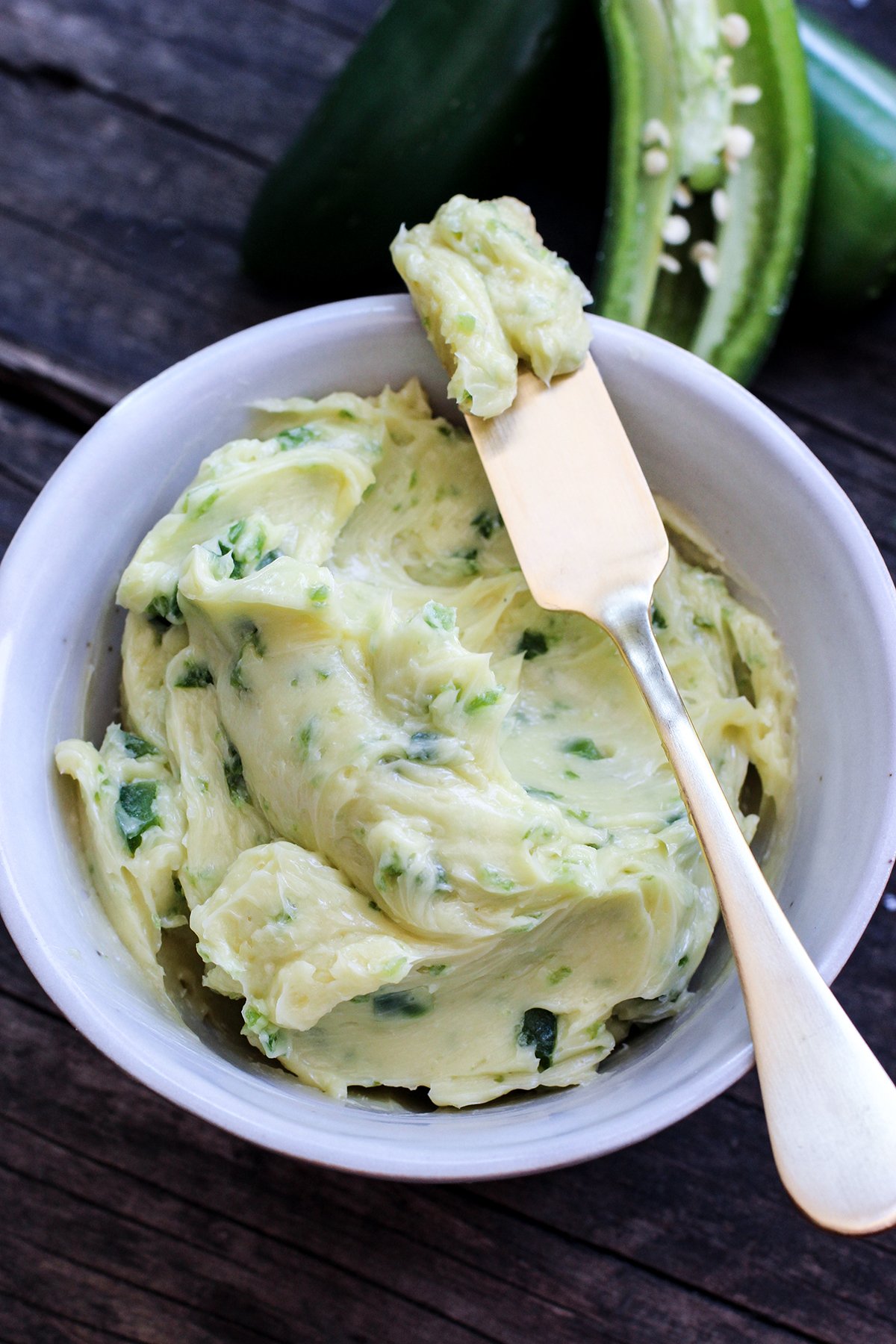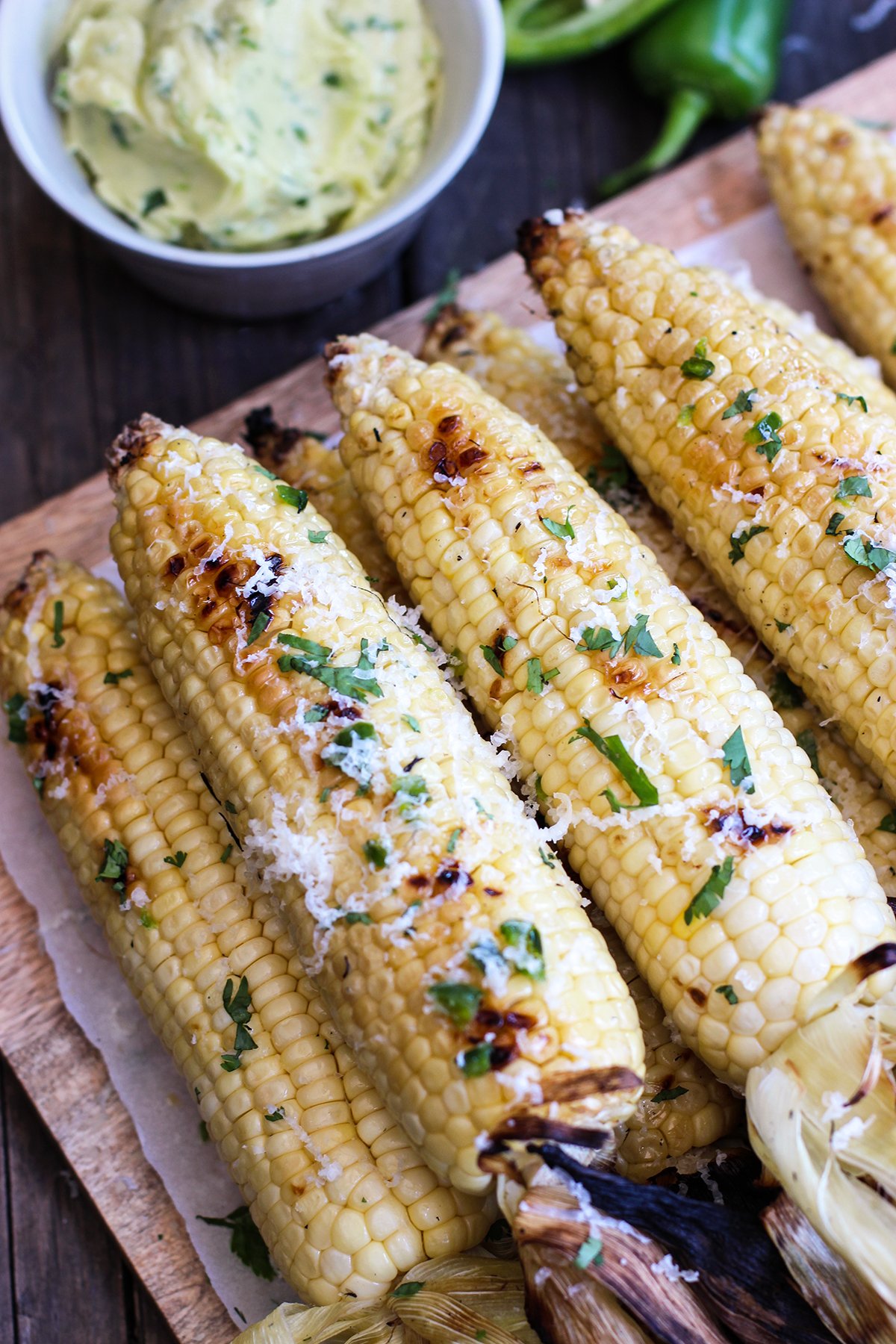 Grilled Corn With Jalapeño Honey Butter

Ingredients:

corn with husks attached
3-4 jalapeños, diced
2 sticks of unsalted butter, softened
1/2 cup honey
2 tbs salt

Directions:

Prepare the corn by pulling the husks back and removing the silk.
Cover with husks and submerge in cold water. Soak for 15-20 minutes.
Meanwhile combine softened butter, jalapeño, honey and salt in a food processor and combine
Place corn on 350 degree grill and turn every 10 minutes until husks are charred and some of the corn has blistered
Remove husks and generously spread the jalapeño honey butter over the corn. Sprinkle chopped cilantro and shredded sharp cheddar cheese over the top.
Serve immediately.