Audrey and I have been taking a break from baking . . . I know, I know, such a shame. It's just that the whole house heats up the instant we turn on the oven. Consequently, we open the windows and doors, only to attract a host of fluttering insects that seem to thoroughly enjoy orbiting my head during photoshoots. So rather than suppress my sweet tooth entirely, I've opted for more appropriate warm weather desserts, such as ice cream, fresh fruit, and this panna cotta.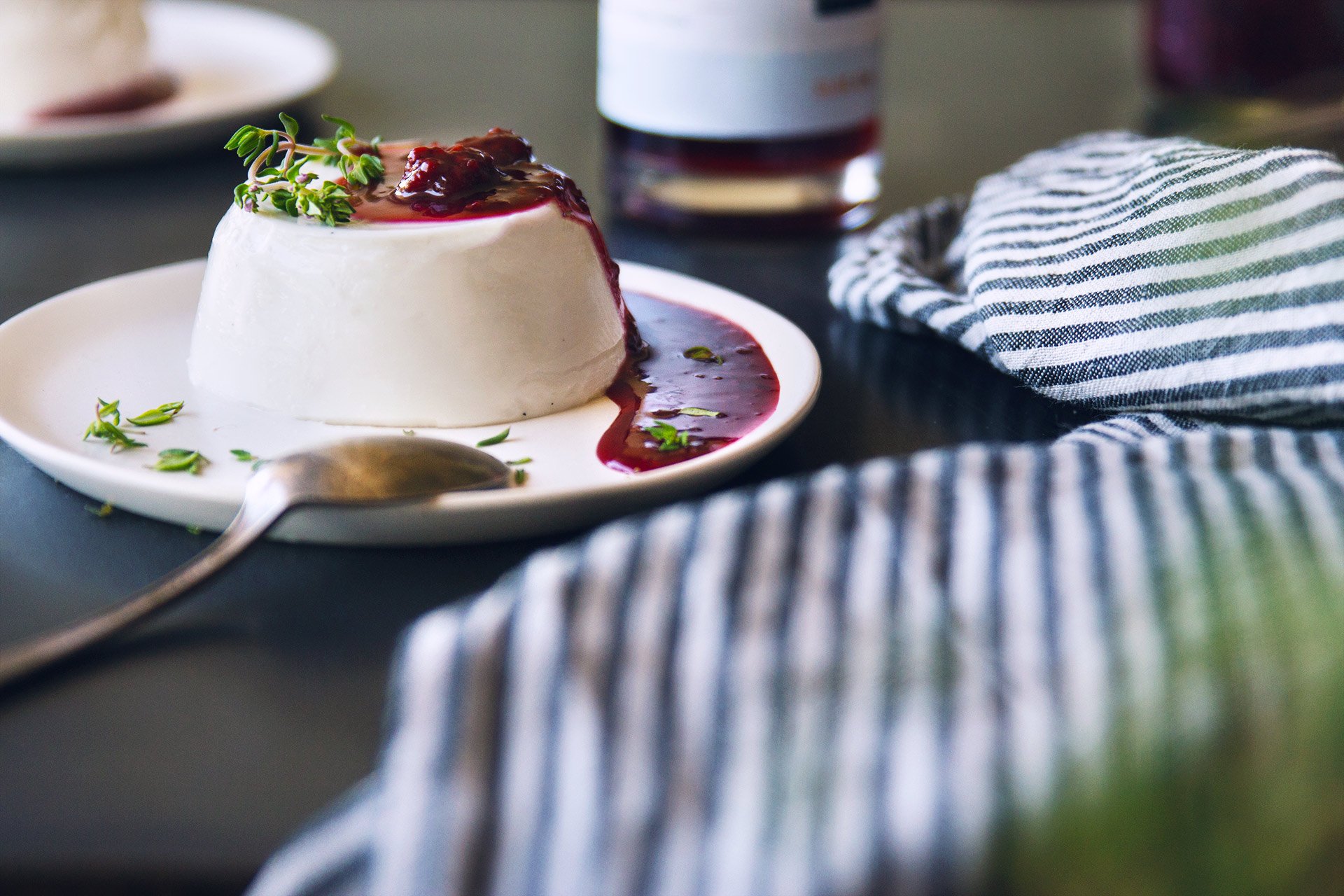 The first time we made Claire's coconut panna cotta, we were hooked. Something about that cool, silky coconut cream that is simply irresistible. I decided to make a topping that was reflective of what I had in the kitchen at the moment – blackberries, thyme, and sloe gin. Sloe gin is made by soaking sloe berries (a relative of the plum) in gin. The result is a bright, fruit forward liqueur that I feel perfectly compliments both the blackberries and thyme in the sauce. Bon appétit!!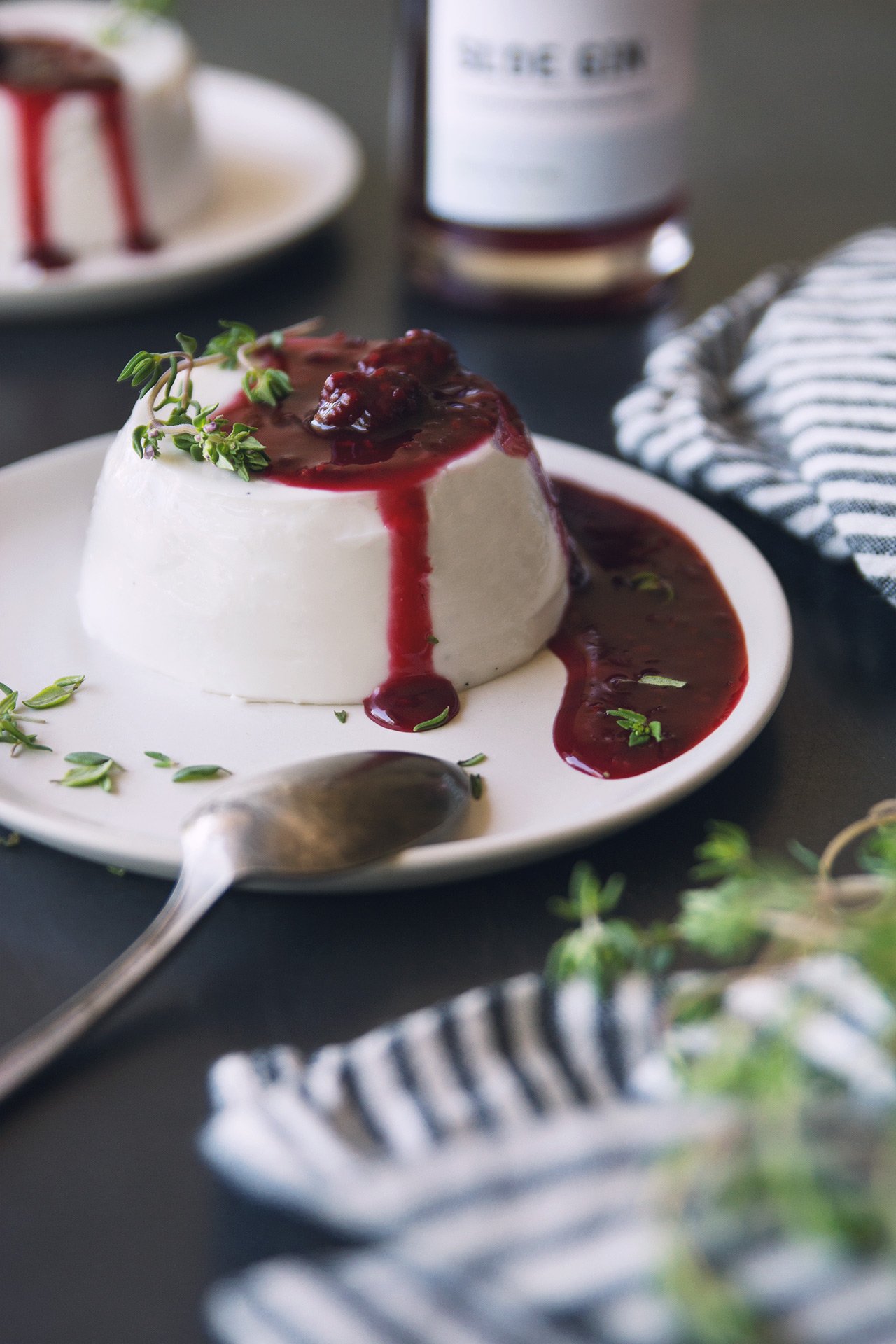 INGREDIENTS
For the blackberry, thyme, and sloe gin compote
INSTRUCTIONS
For the panna cotta
In a large jar with a sealable top, combine coconut cream, honey, and lemon juice and stir to combine. Seal the jar and let sit 8 hours or overnight.

The next day (or 8 hours later), warm the coconut cream mixture with the vanilla bean over medium heat, stirring frequently until warmed through. Off the heat.

Combine the hot water with the gelatin in a small bowl and stir until the gelatin has dissolved. Add this to the warmed coconut cream, stirring well.

Divide into ramekins and let cool to room temperature. Transfer to the refrigerator to firm, at least a couple hours.
For the blackberry, thyme, and sloe gin compote
Combine the blackberries, lemon, thyme, and sugar together in a small saucepan over medium-low heat and stir constantly until the sugar is dissolved. Let the mixture simmer until the berries are soft and starting to break down, about 7 minutes.

Meanwhile, combine the cornstarch and the sloe gin in a small bowl and stir until the cornstarch is dissolved. When the berries are soft, add the sloe gin mixture, stirring frequently, continuing to simmer over low heat for a couple minutes until the sauce has thickened slightly. Serve warm or room temperature over the panna cotta!
(images by HonestlyYUM; panna cotta recipe from The Kitchy Kitchen)