Tomorrow is Derby Day, and it's taken quite a bit of willpower to save my julep consumption for the weekend. As you know, we're big Derby fans in my house. There's no better reason to sip minty-sweet bourbon from a frosty glass like a slurpee. It's an American tradition!! Now, I know that a Spicy Thai Mint Julep doesn't sound very American, but hear me out. First, sweet and spicy is a classic combo that never fails. Second, the Thai basil adds an aromatic complexity that perfectly compliments the mint. Third, it's a delicious cocktail and that's all that matters, am I right?!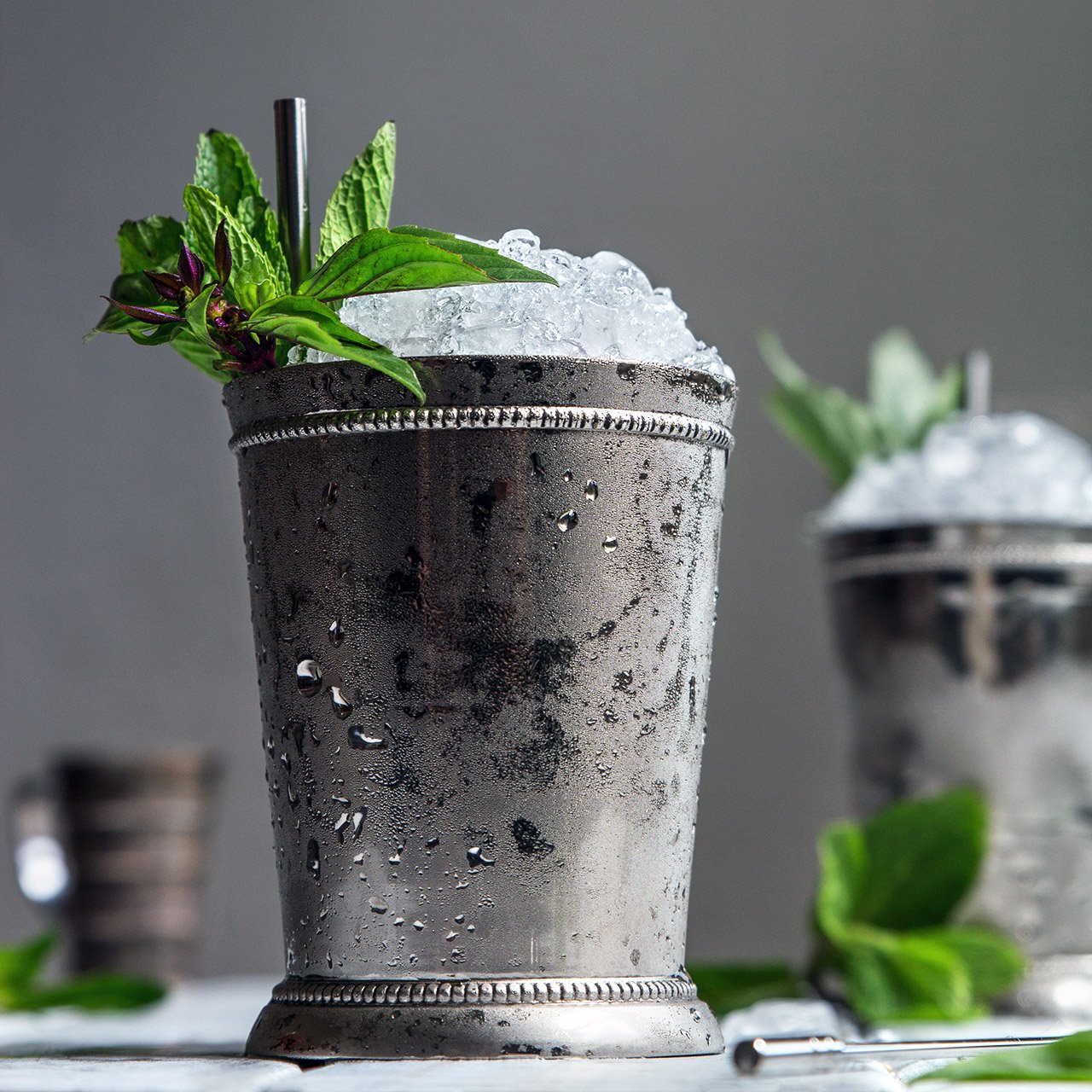 I teamed up with Sarah for this shoot. Well, technically she had her own shoot (recipe coming soon), as she's not a big cocktail gal. We both tried our hand at creating a cinemagraph (skip to the last photo), essentially a photograph that has a bit of subtle movement within an otherwise still photo. I've attempted a few others over the years (here, here), and needless to say it's still a pretty difficult process to execute. If you want to see some stunning examples, checkout cinemagraph pioneers Jamie Beck and Kevin Burg.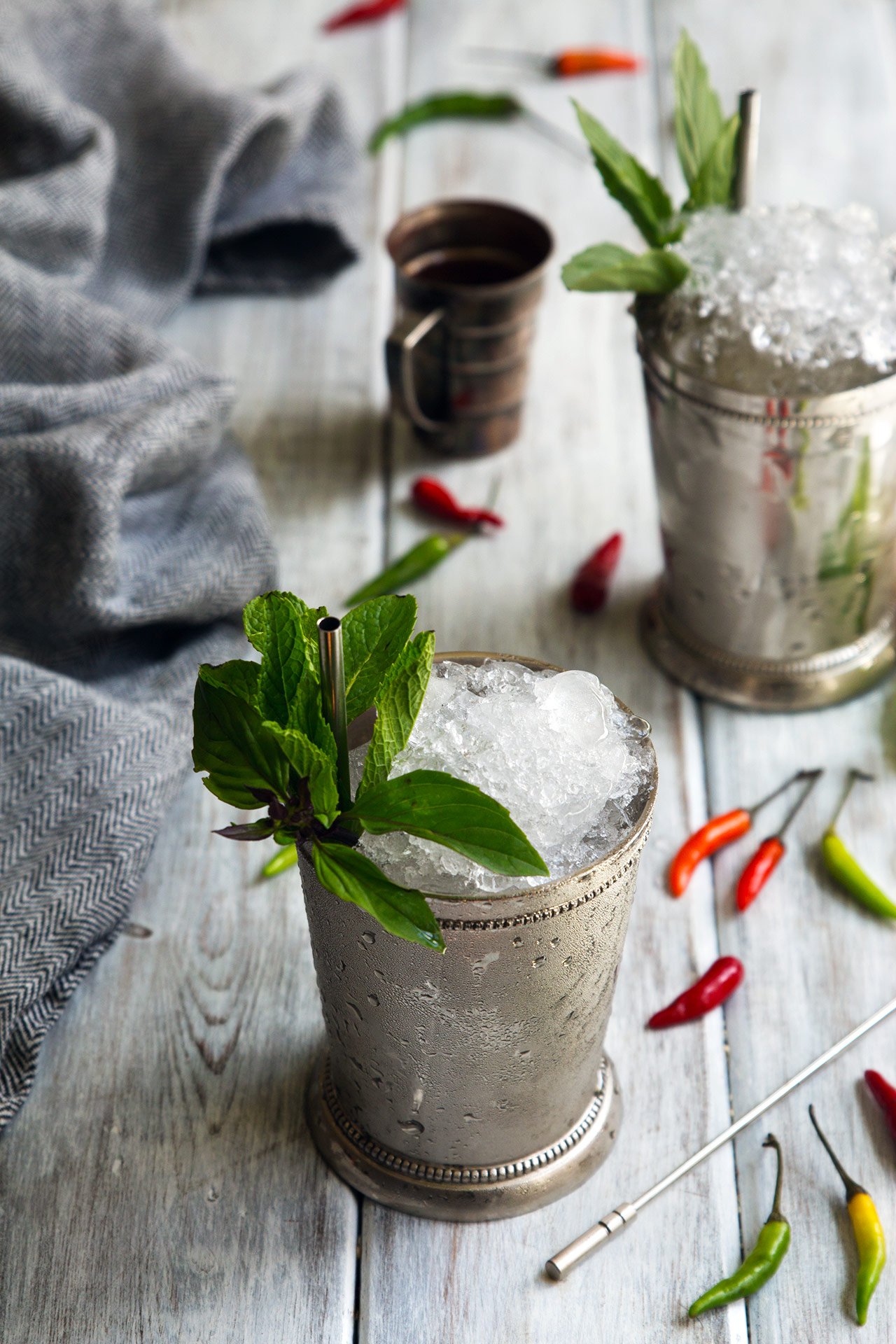 Maybe I'll elaborate sometime on the whole cinemagraph process, but in the meantime I'll leave you with a few Kentucky Derby picks. At 3-1 odds, Nyquist is the easy pick to win, however, I'm going with Mor Spirit . . . for obvious reasons. And for my long shot pick, I'm going with Suddenbreakingnews at 16-1. You're welcome.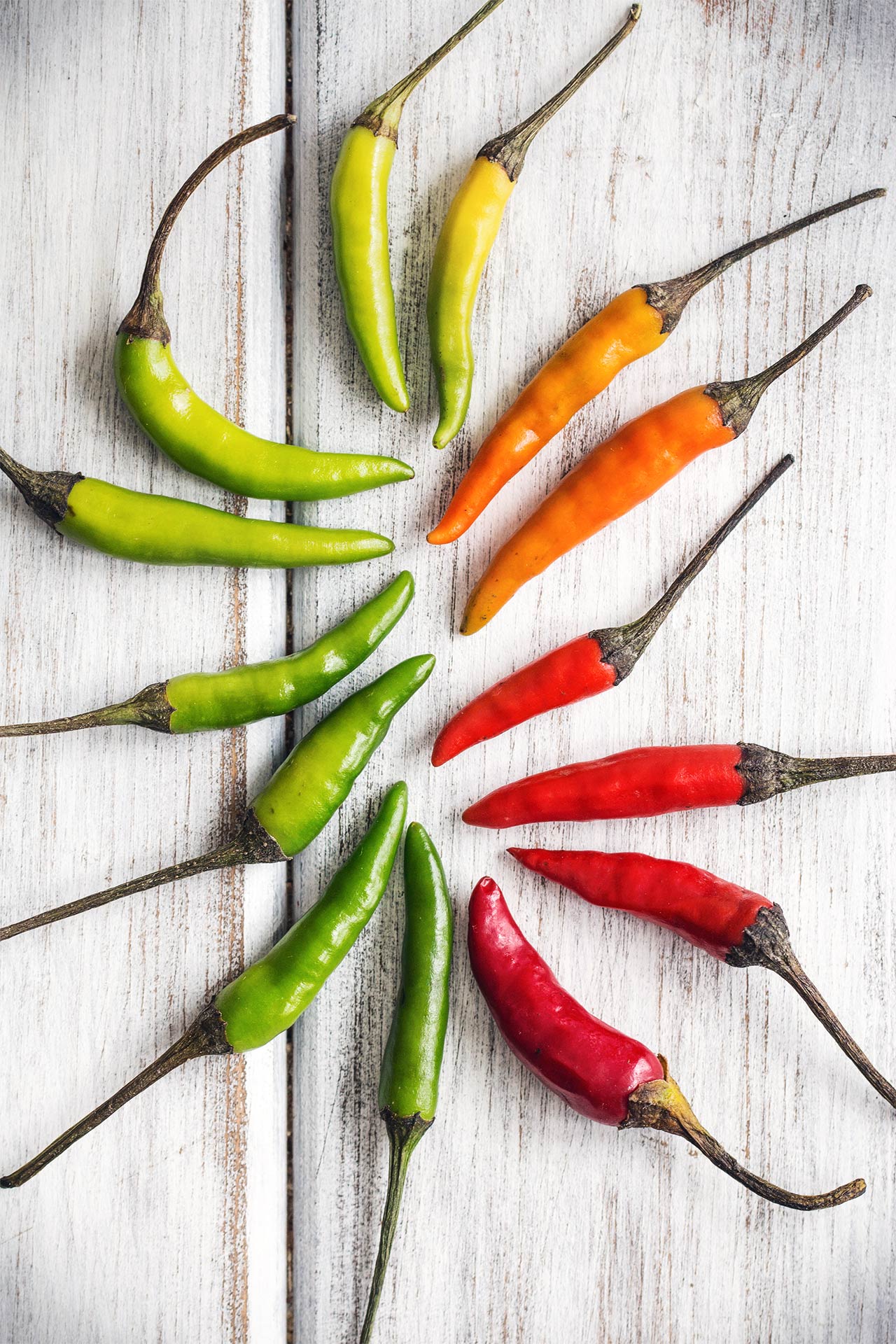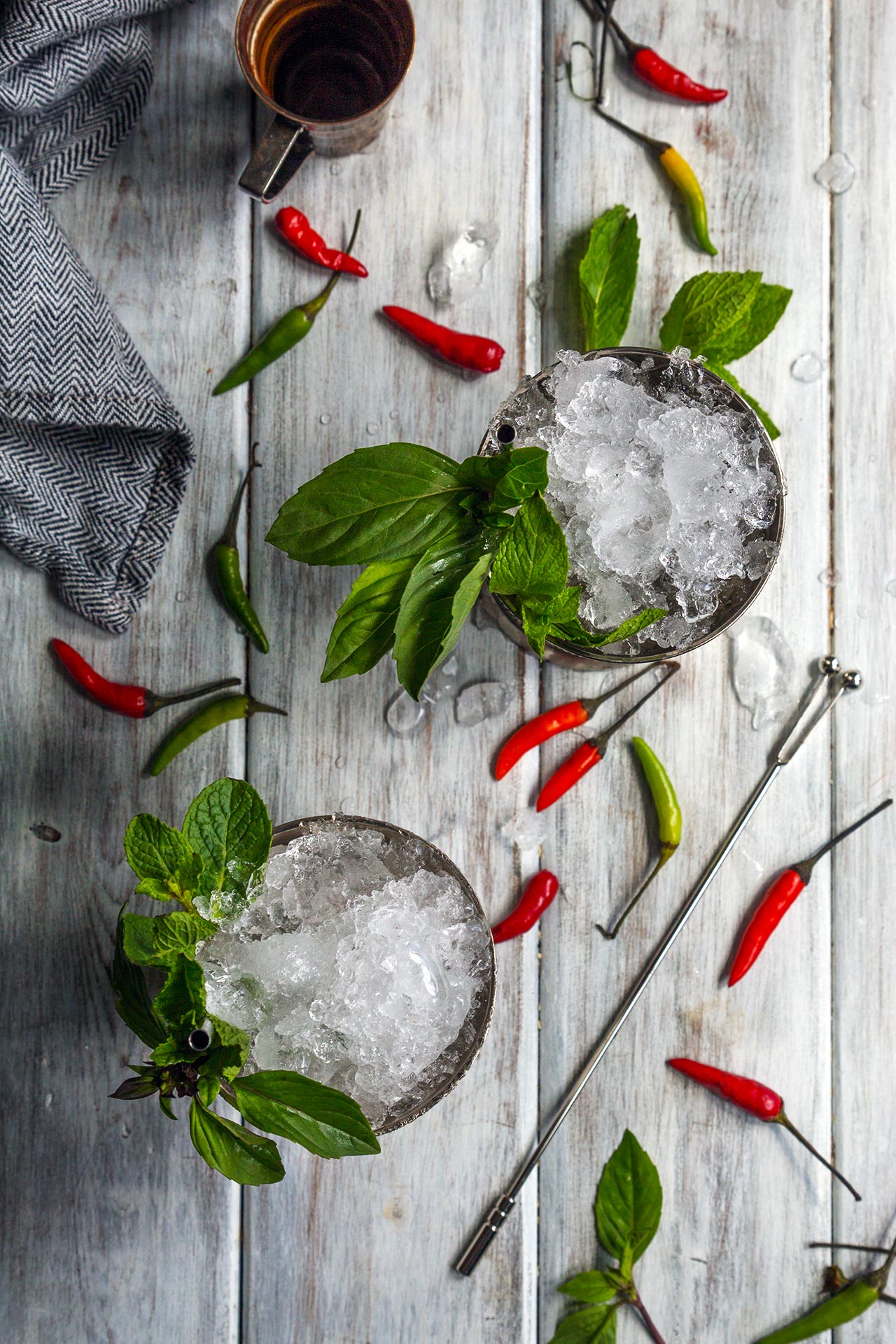 [linktopost slug="mint-julep-popsicles"]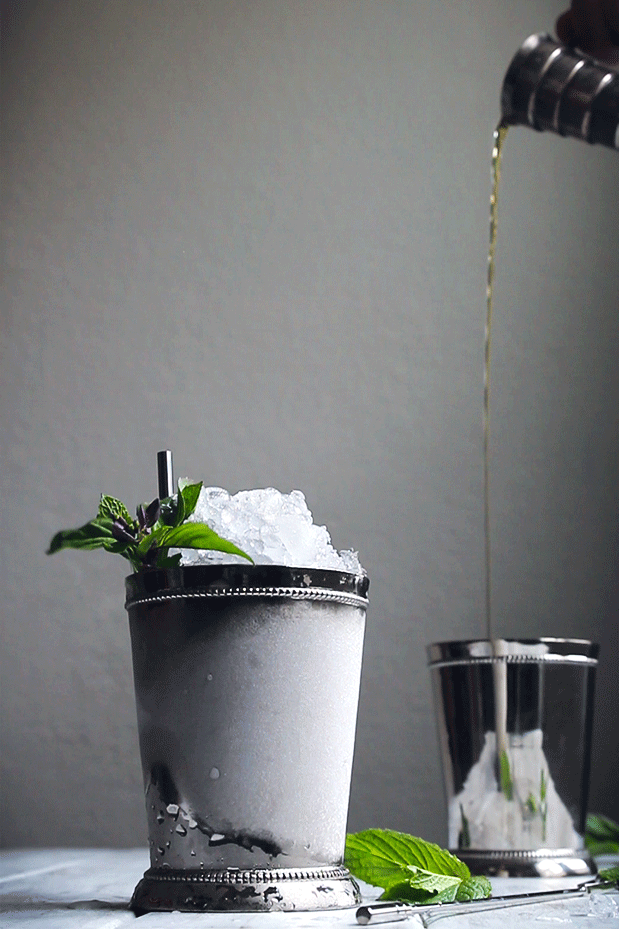 INSTRUCTIONS
Add mint, Thai basil, chili pepper, and simple syrup to the bottom of a julep cup, and muddle lightly.

Add bourbon, fill cup halfway with crushed ice and stir to chill. Top with more crushed ice, garnish with mint, Thai basil, and serve with a straw.
(images by HonestlyYUM)