I love a good horchata. Smooth and fragrant cold rice milk with just enough cinnamon and just enough sugar so good that you guzzle an entire glass down before even realizing how good it was. I had never tried making horchata at home because I thought it would be too much work. And it certainly is work, although involves soaking ingredients. If you're someone who is willing to make your own nut milk, this requires the same amount of effort. The only special tool I would say you need is a nut bag (although you don't have to have it but it really makes things a lot easier and they are cheap). This horchata is not your typical horchata and not only because it includes a shot of espresso but also because I added cashew and coconut. The cashew gives the horchata a thicker consistency, which I love (although it may not be very traditional). Don't forget your drink will be watered down with the ice and espresso. There's a whole lot going on in my version of horchata but it's packed with flavor and is irresistible!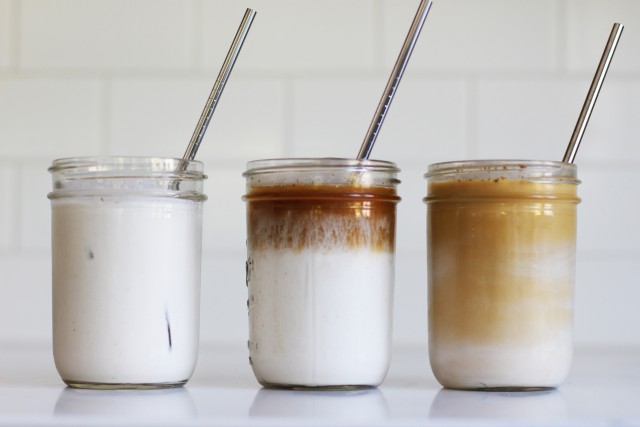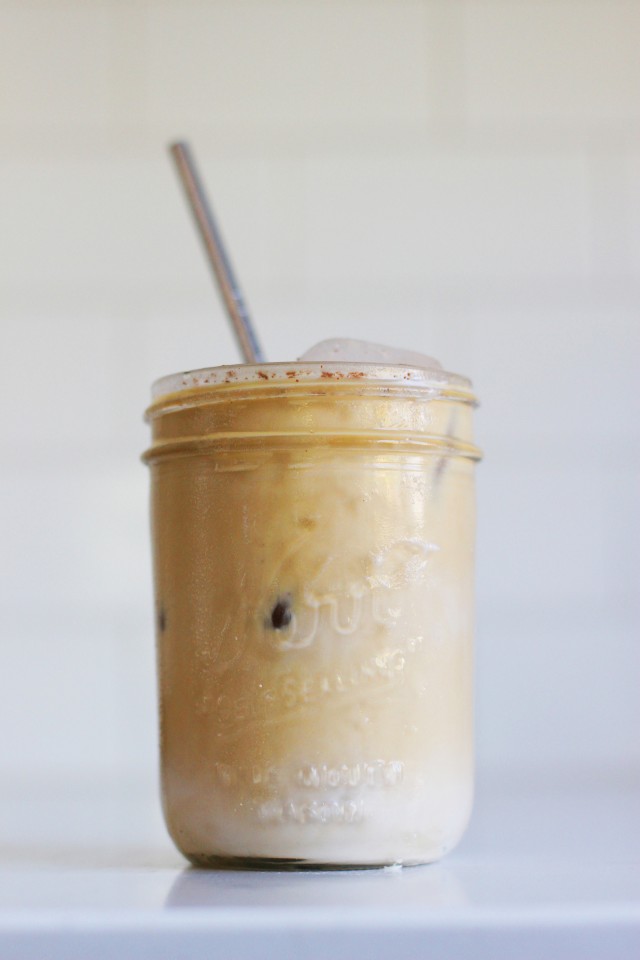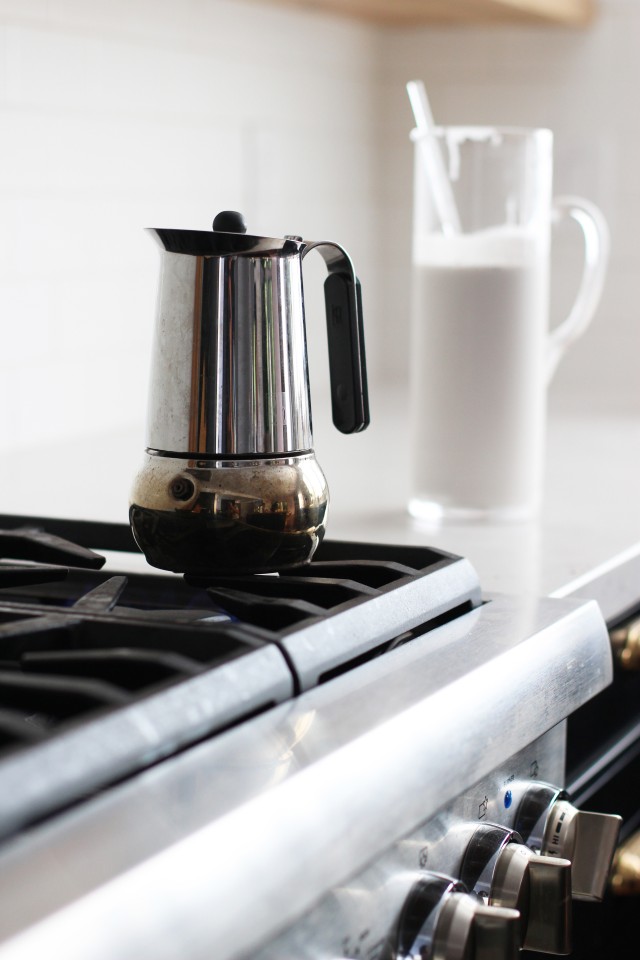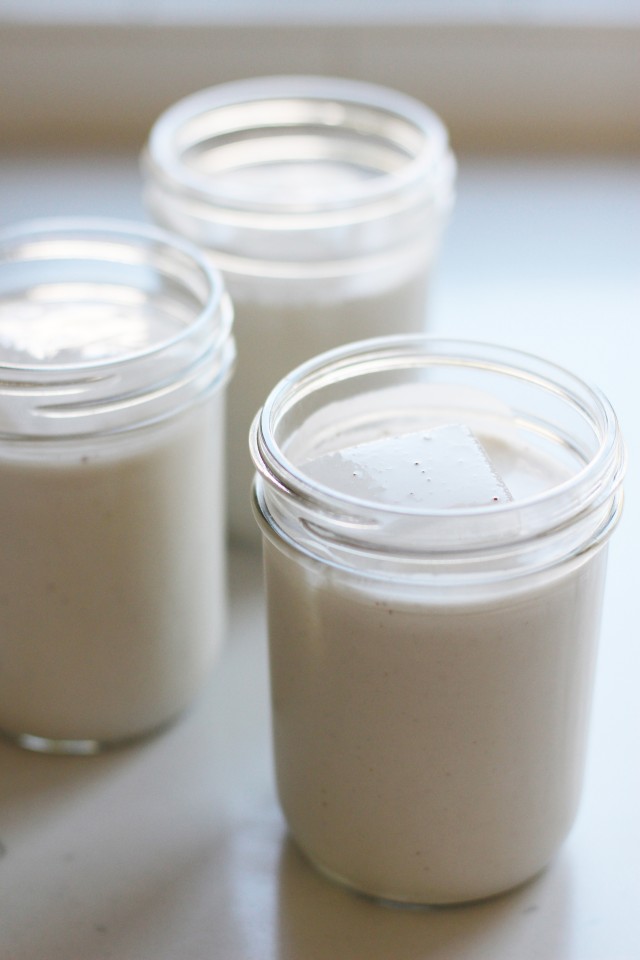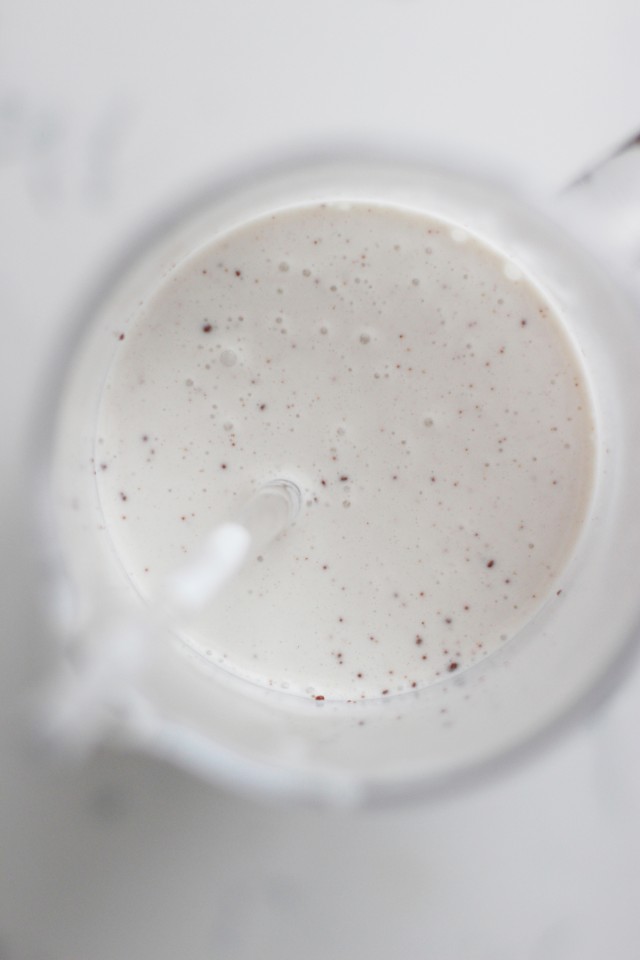 COCONUT HORCHATTE

Ingredients:

1 cup of long grain rice
1 cup of flake or shredded coconut
1 cup of cashews (or almonds if you prefer)
5 cups of hot water
1 stick of cinnamon
1 shot of strong espresso
1/3 cup of hot water
1/2 cup of sugar
ground cinnamon

Directions:

In a food processor or blender, blend the rice until it is a fine powder. Transfer to a bowl. Add the coconut to the blender and blend until fine. The coconut will start to clump up as it releases oils. Add coconut to the bowl with the rice powder. Add cashews and cinnamon stick to the bowl with rice powder. Or skinned almonds if you are using almonds. (In order to get the skins off almonds, soak raw almonds overnight and then slip the skins off with your fingers).
Pour 5 cups of hot water over the rice, coconut and nuts and soak overnight.
Remove the cinnamon stick and blend for a few minutes in a blender until very smooth.
Pass the mixture through a nut bag or if you don't have one you can strain through a fine mesh strainer lined with a couple layers of cheese cloth. You may have to do this in batches and discard solids as you go.
Melt the 1/2 cup of sugar with 1/3 cup of hot water and add to the horchata. Whisk in a couple pinches of ground cinnamon or to taste.
Brew a shot of espresso. Pour the horchata over ice and add the espresso. Stir to combine.
(images by HonestlyYUM)