I have a special place in my heart for foods I ate as a kid. I always have a pack of string cheese in the fridge and I still crave a bowl of Kix with cold milk. But none of them beat my ultimate favorite, the classic peanut butter and jelly sandwich. So, I've dessertified my favorite by taking thick cubes of peanut butter and jelly sandwiches and subbing them for the bread cubes that would ordinarily go into a bread pudding. The bottom of this pudding becomes a beautiful sweet custard while the top stays crunchy and toasted. Each cube is a delight to eat, like a mini decadent PB&J sandwich.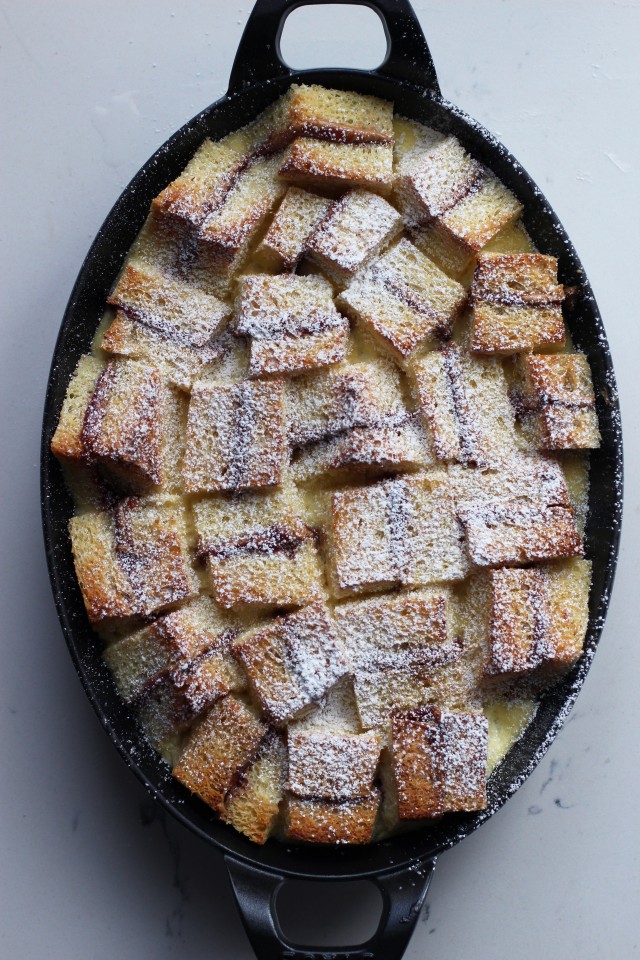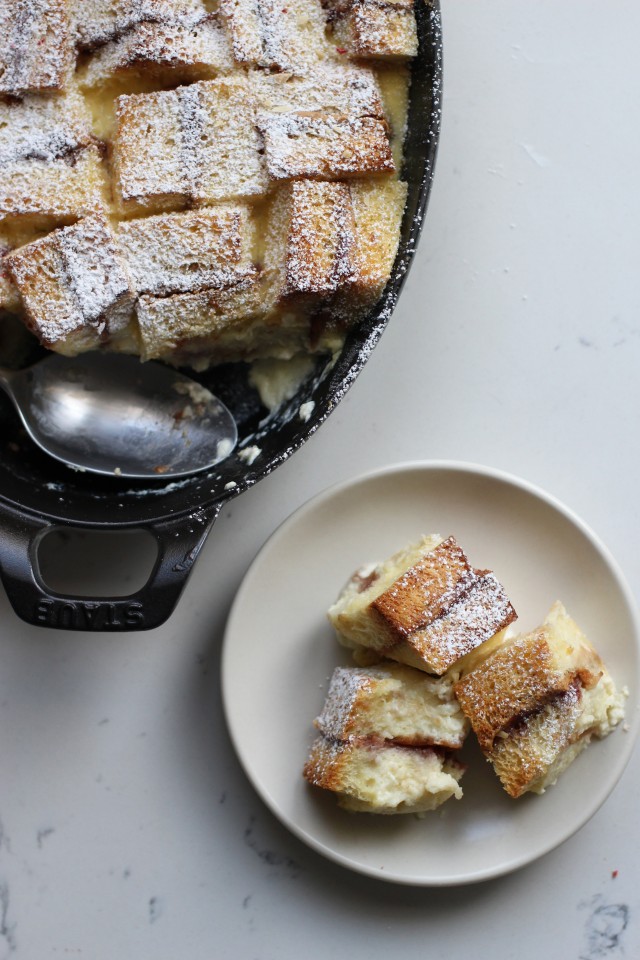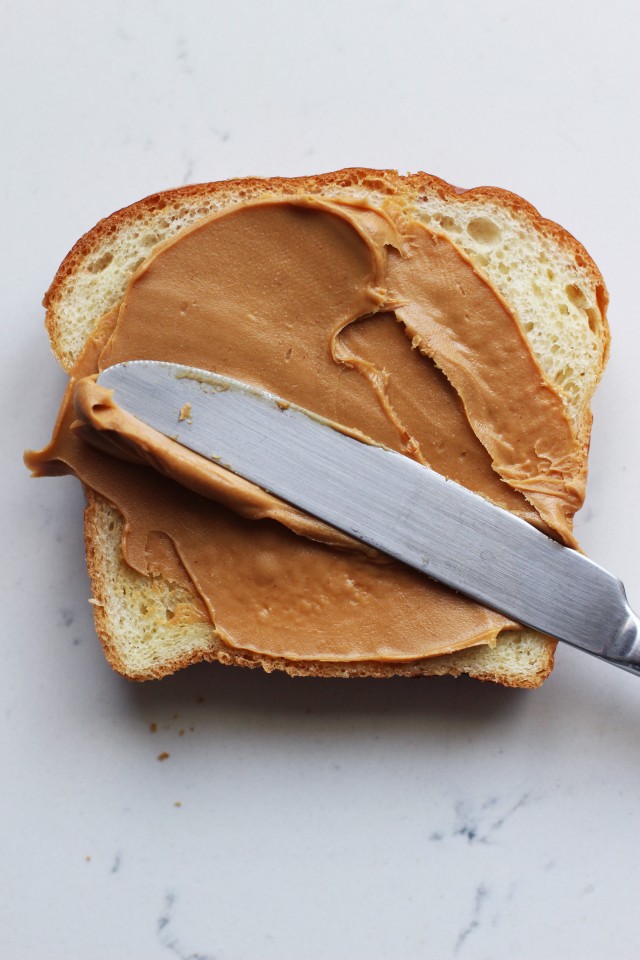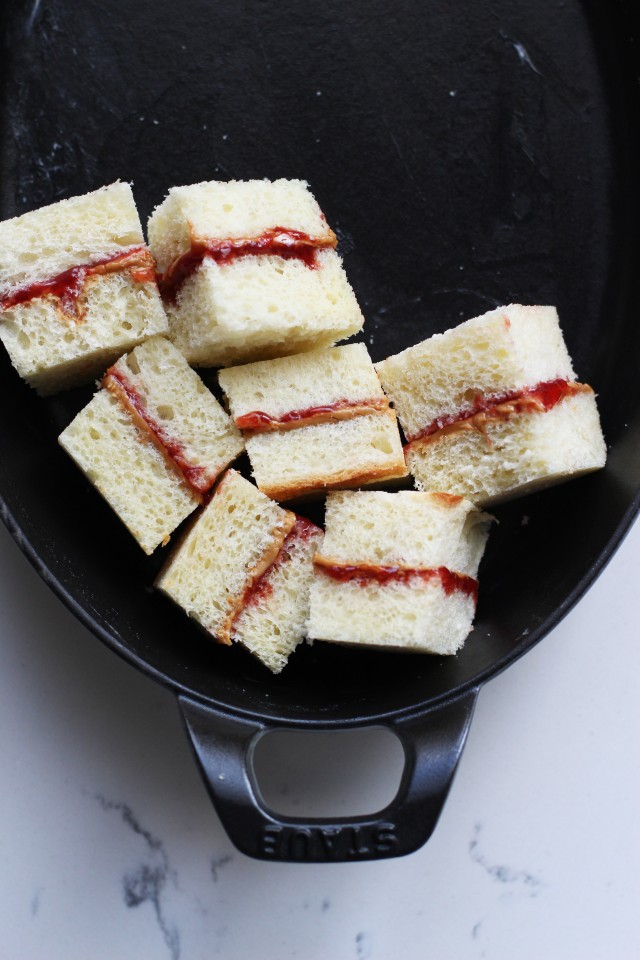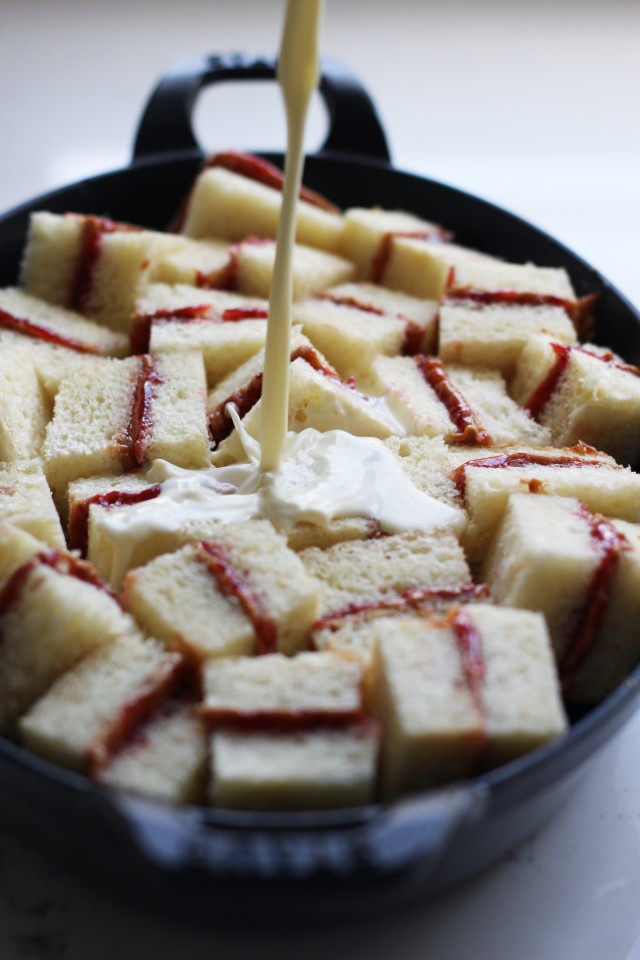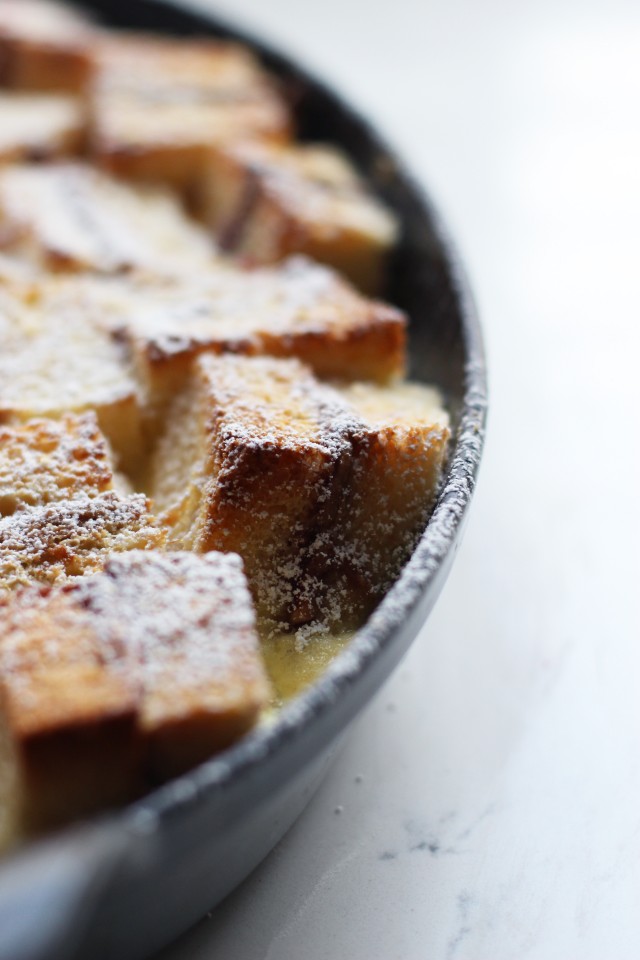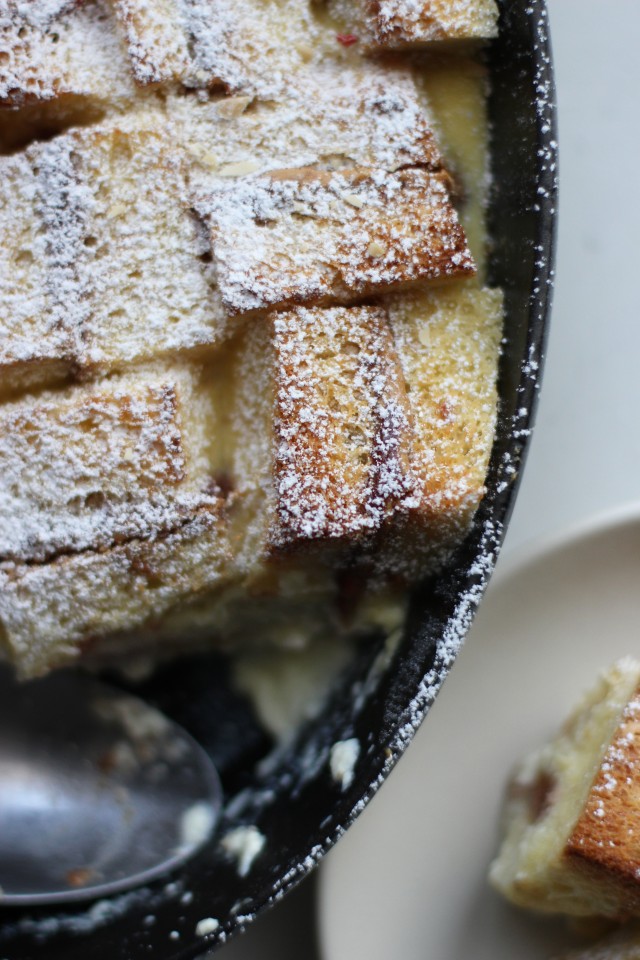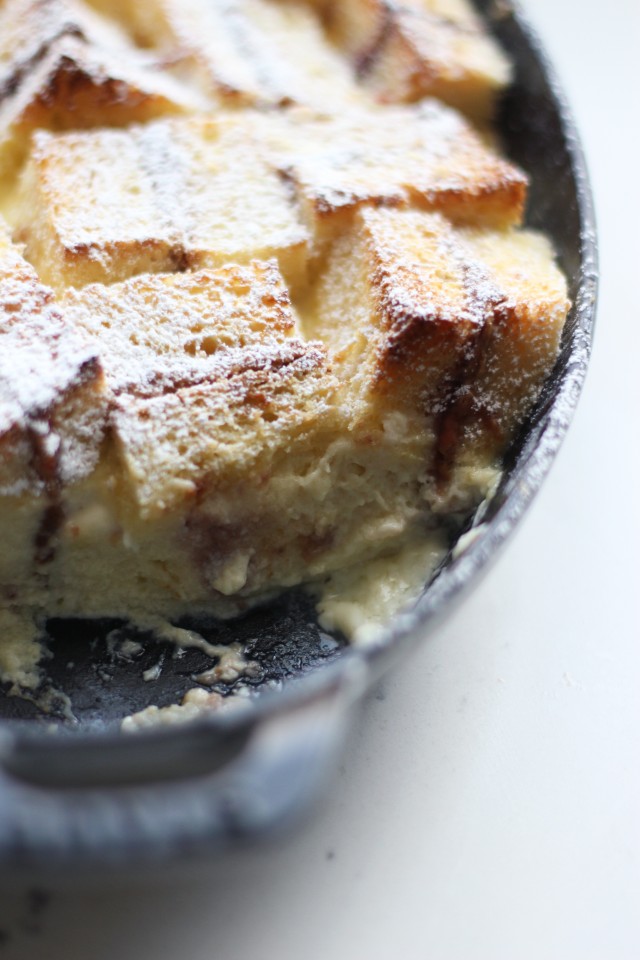 PEANUT BUTTER & JELLY SANDWICH

Ingredients:

1 1/2 loaves of day-old brioche or enough bread for 12 thick slices
creamy peanut butter (Jiffy or Skippy work best here)
strawberry jam or other flavor you prefer
2 cups of whole milk
1 cup of heavy cream
1/2 cup of caster sugar
3 eggs
1 teaspoon of vanilla extract
1 tablespoon of butter at room temperature
powdered sugar

Directions:

Preheat the oven to 325 degrees.
Slice the bread into thick slices.
Spread half the slices with a thick layer of peanut butter and the other half with a thick layer of jam, trim the crusts off and cut each sandwich into 4 cubes.
Butter a 9-inch gratin dish. Fill the gratin dish with the sandwich cubes.
Whisk the milk, cream, sugar, eggs and vanilla together.
Pour the milk mixture over the bread and allow the bread to soak 1-2 minutes. Make sure all the bread is soaked in the milk. Gently and very lightly press the bread down if you need to.
Place the dish in a hot water bath by placing the gratin dish in a larger roasting pan and filling the roasting pan with hot water until the water comes about halfway up the side of the gratin dish.
Bake for about 1 hour until the custard has set.
Sift powdered sugar over the top and serve warm.
(images by HonestlyYUM)