Every now and then I don't mind taking a few short cuts when it comes to cooking and entertaining. Sometimes, I'm even surprised at how good the results can be. Case in point, puff pastry and Boursin® Garlic & Fine Herbs Cheese. Honestly, a match made in heaven. These simple spring-inspired tartlets are incredibly simple to make and perfect for an Easter brunch. All you need to do is cut out the tartlets from thawed puff pastry and fill them with Boursin cheese and sweet sauteed carrots and caramelized onions. These are topped with fresh dill and chives and a few petals of edible flowers for even more fresh spring flavor and color!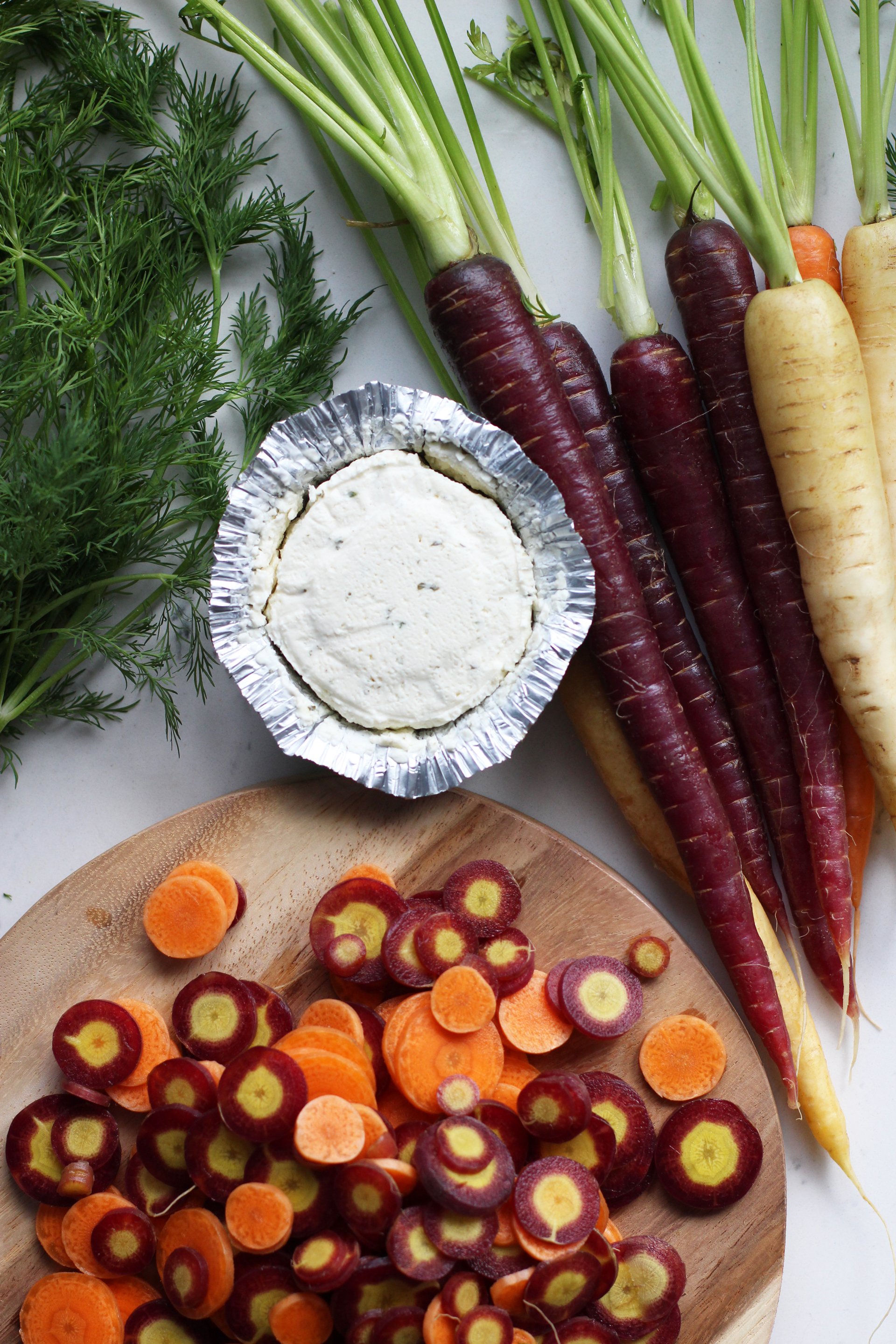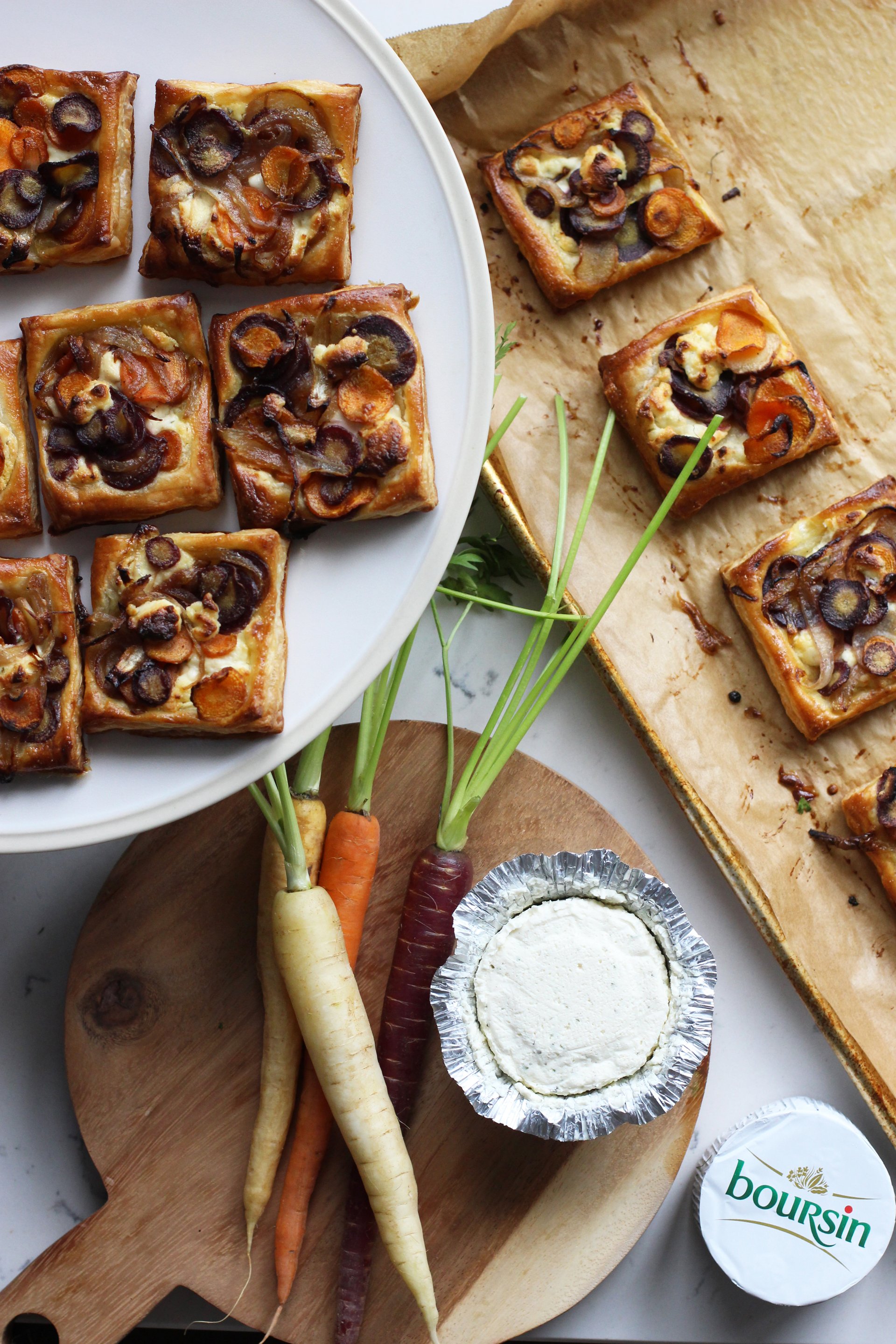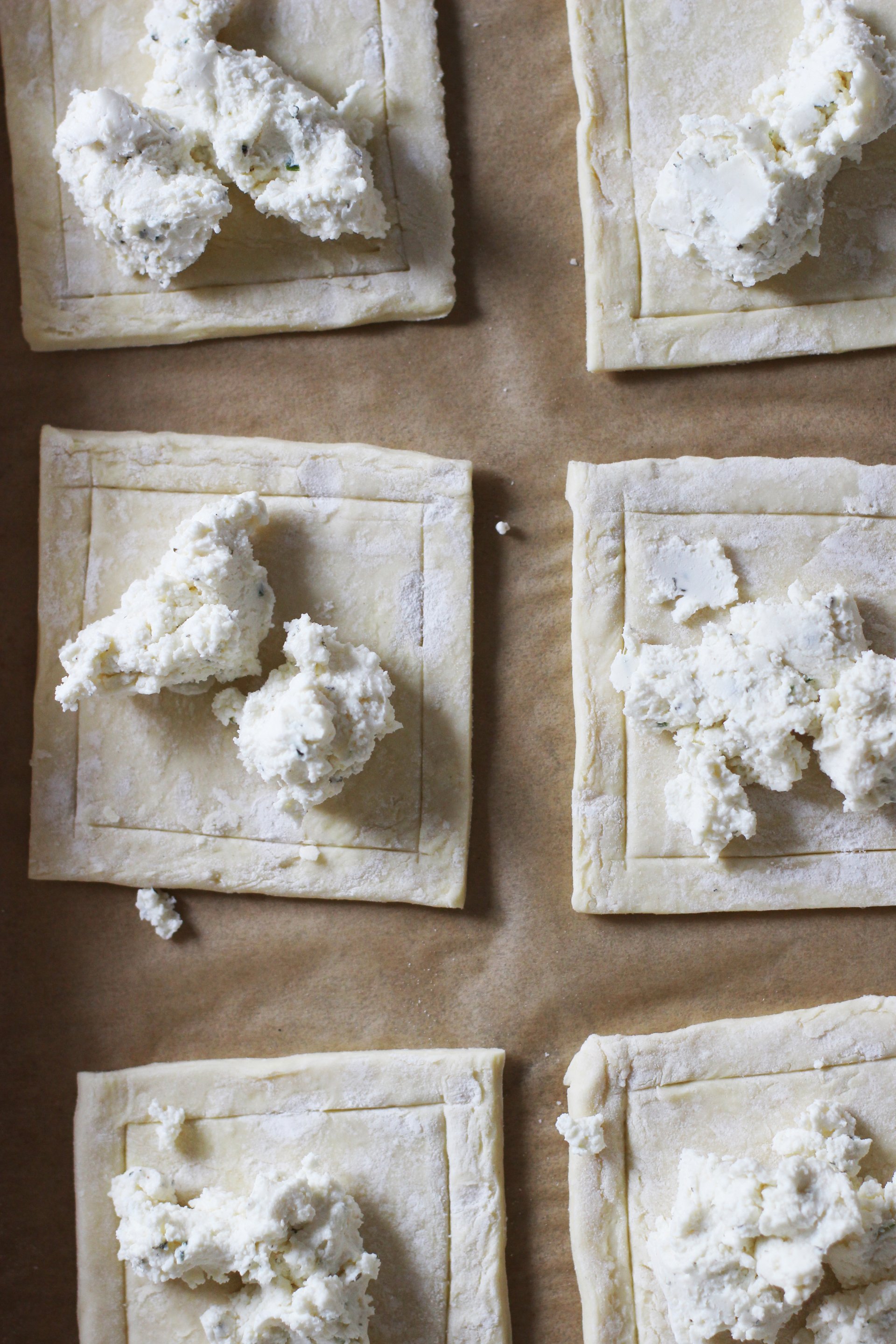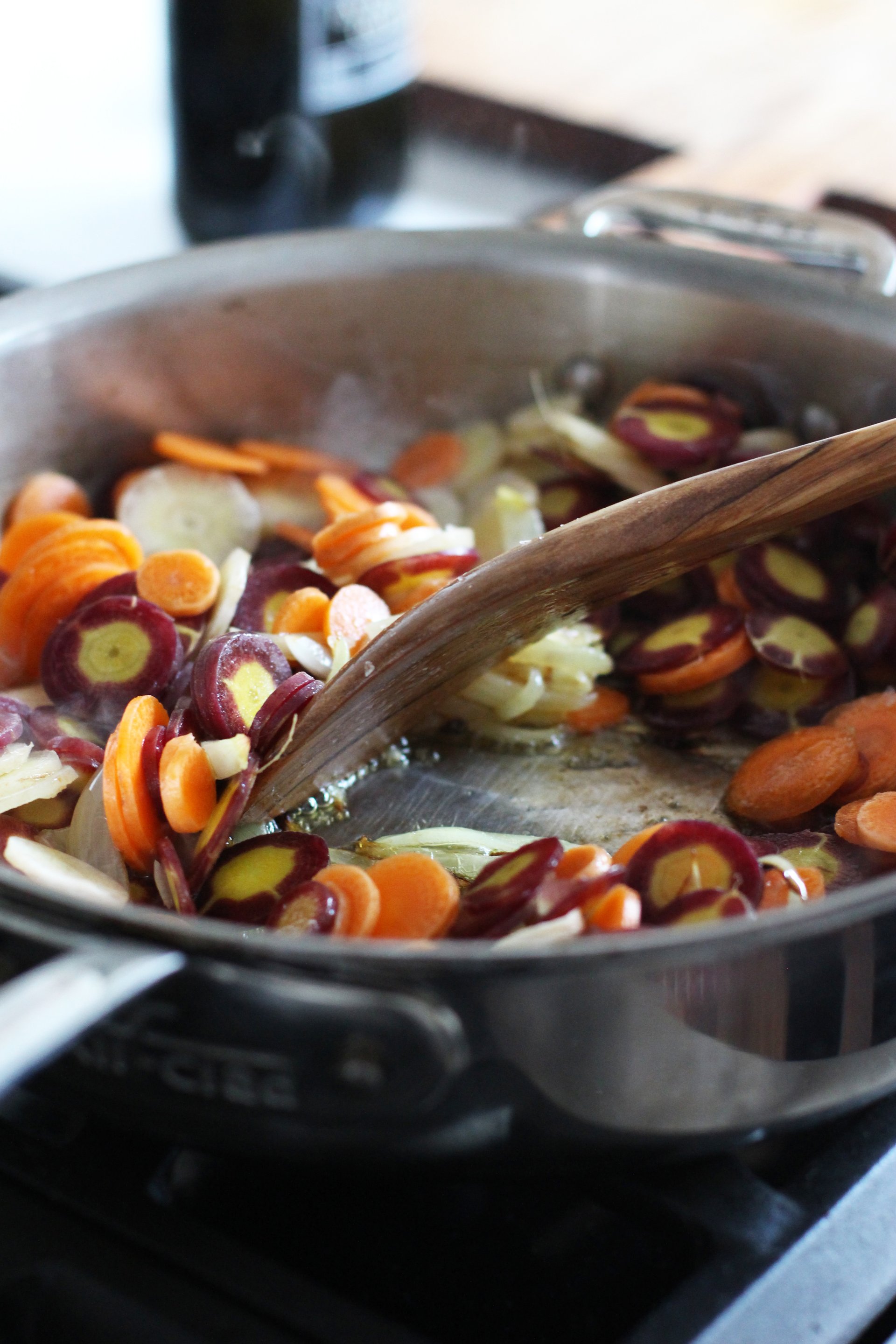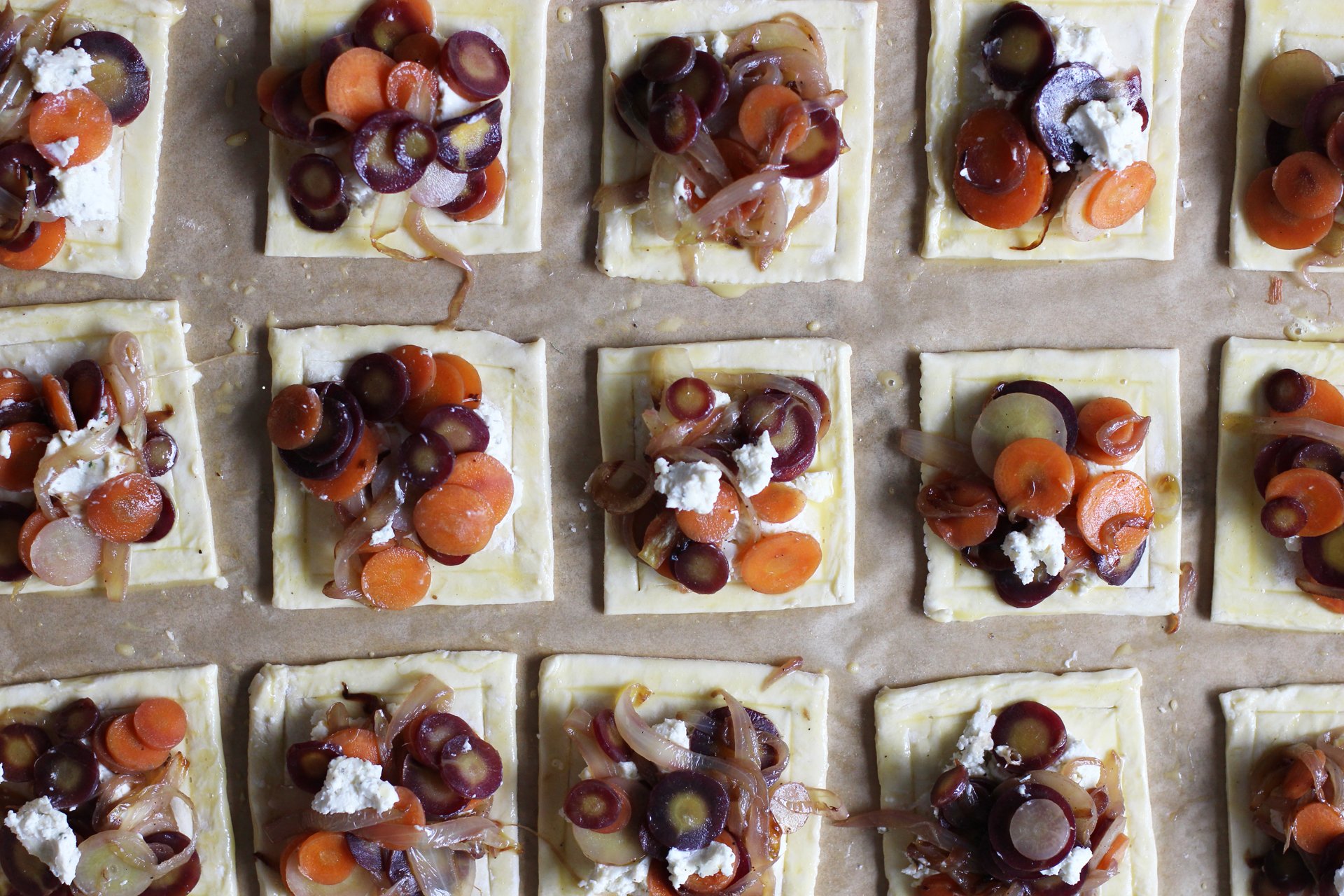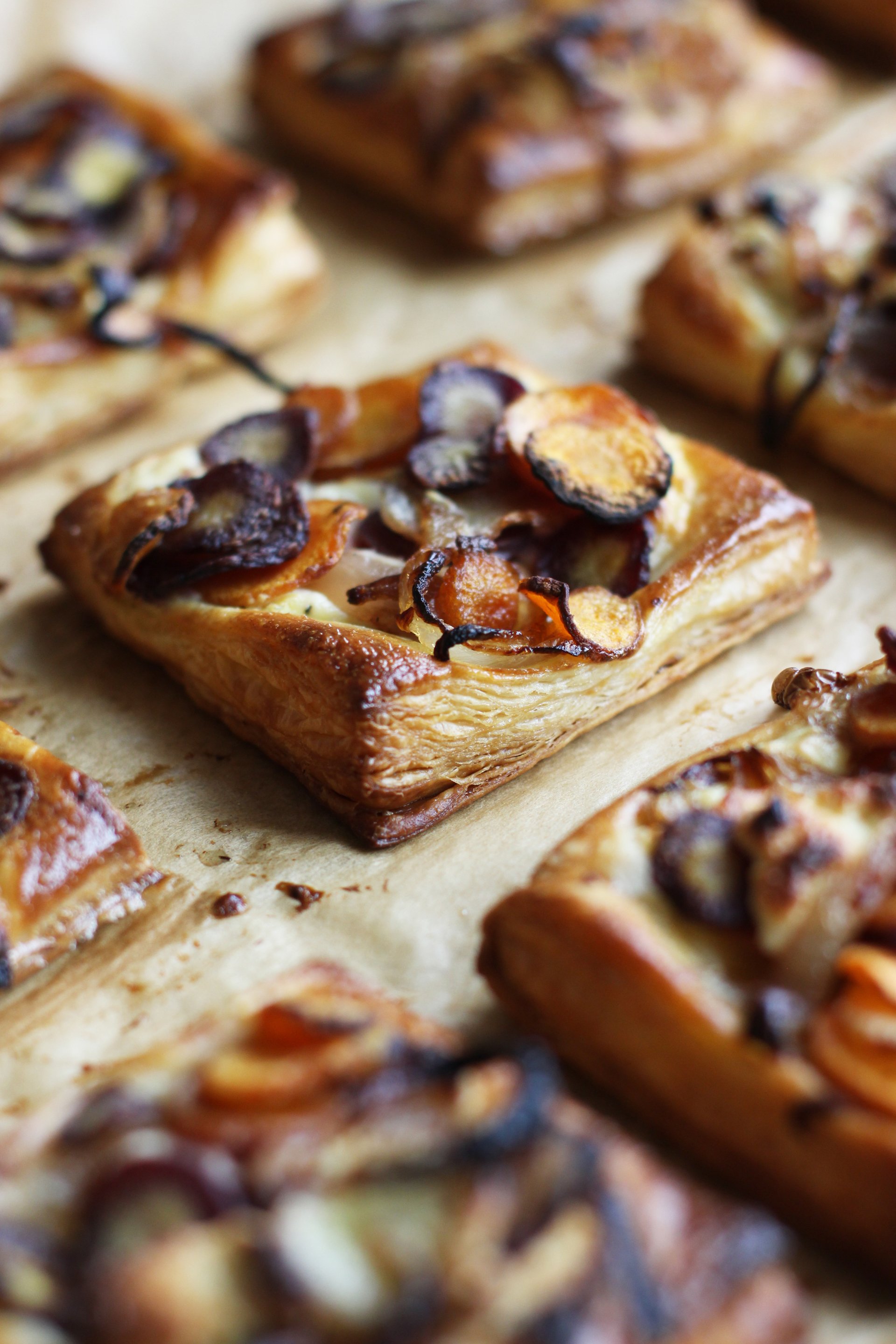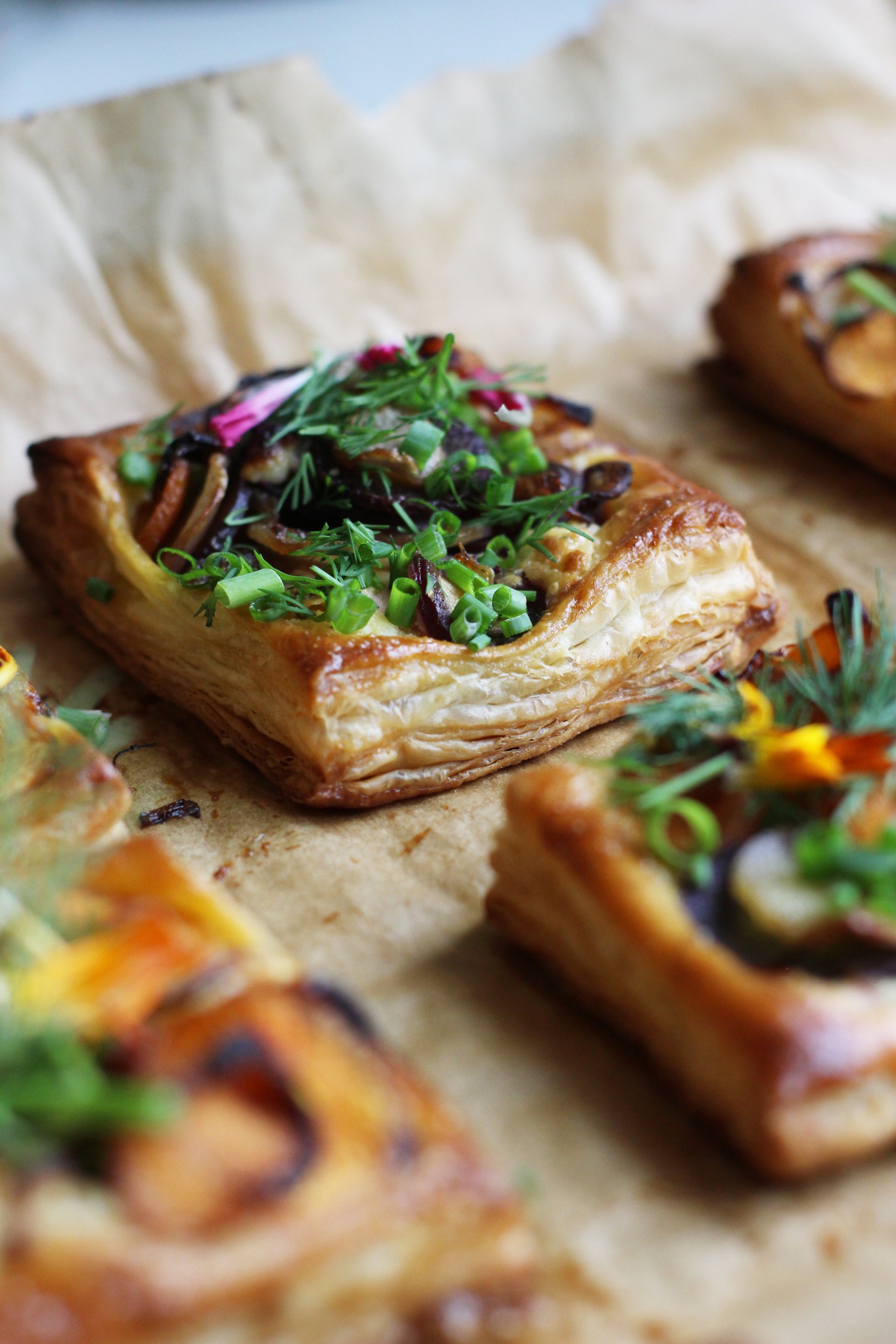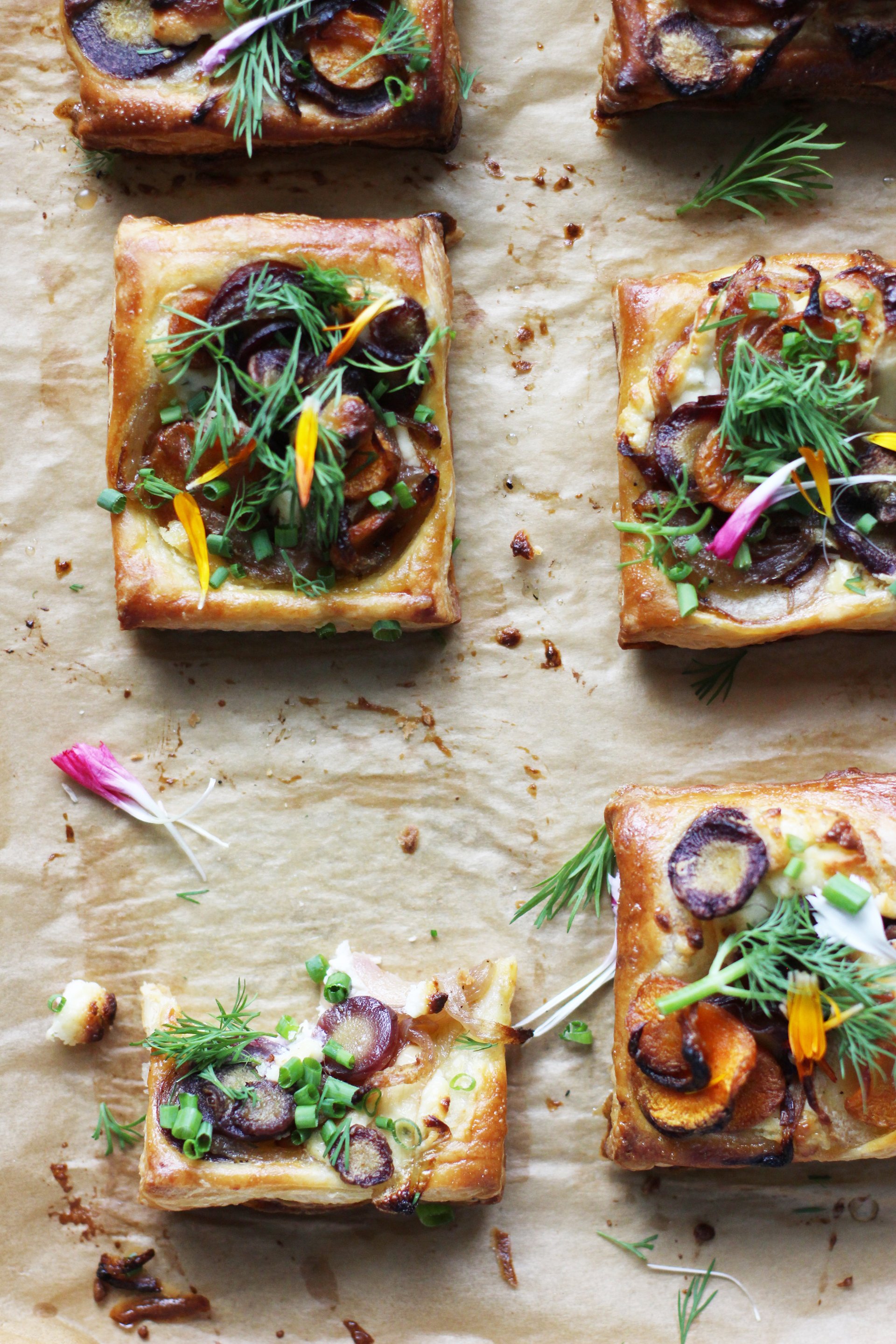 CARROT HERB CHEESE TART

Ingredients:

1 package of frozen puff pastry
1 1/2 packs of 

Boursin

® Garlic & Fine Herbs Cheese
4 carrots, rinsed and sliced into thin coins
1 small onion, thinly sliced
2 tablespoons of extra virgin olive oil
2 tablespoons of unsalted butter
sea or kosher salt
freshly ground black pepper
bundle of fresh chives, chopped
bundle of fresh dill, chopped
1 egg, beaten
edible flowers for garnish (optional)

Directions:

Thaw the puff pastry according to package instructions. Gently roll out any creases. Cut into even squares and place on a parchment lined baking sheet. Score a border around each piece. Lightly prick the center with a fork several times. Return the pan with the puff pastry to the freezer.
Preheat the oven to 425 degrees.
Melt the olive oil and butter in a pan over medium heat and sautee the onions for about 3 minutes until translucent. Add the carrots and sautee another 2 minutes until soft and onions begin to caramelize. Add a pinch of salt and pepper.
Remove the puff pastry from the freezer and brush the border with the egg wash.
Smear a spoonful of Boursin on the bottom of each tart and top with a spoonful of carrot and onions.
Bake for 10 minutes and then turn the oven to 350 degrees and continue baking until the edges have browned and the cheese has melted, about another 5-10 minutes.
Top with fresh herbs and garnish with edible flowers.
(Images by HonestlyYUM. Sponsored by Boursin. Opinions are our own.)