I'm a big salad person and the nicoise salad is one of my favorites. It has green beans, potatoes, tomatoes, eggs and tuna. This time, instead of just making a salad, I made some open-face sandwiches using classic nicoise salad ingredients. The potato and tuna salad has tons of fresh herbs and the crunchy green beans and radishes give the salad lots of great texture. Of course, this wouldn't be a proper nicoise without the egg– cooked so it's thick and runny in the middle. This is quite possibly the perfect lunch.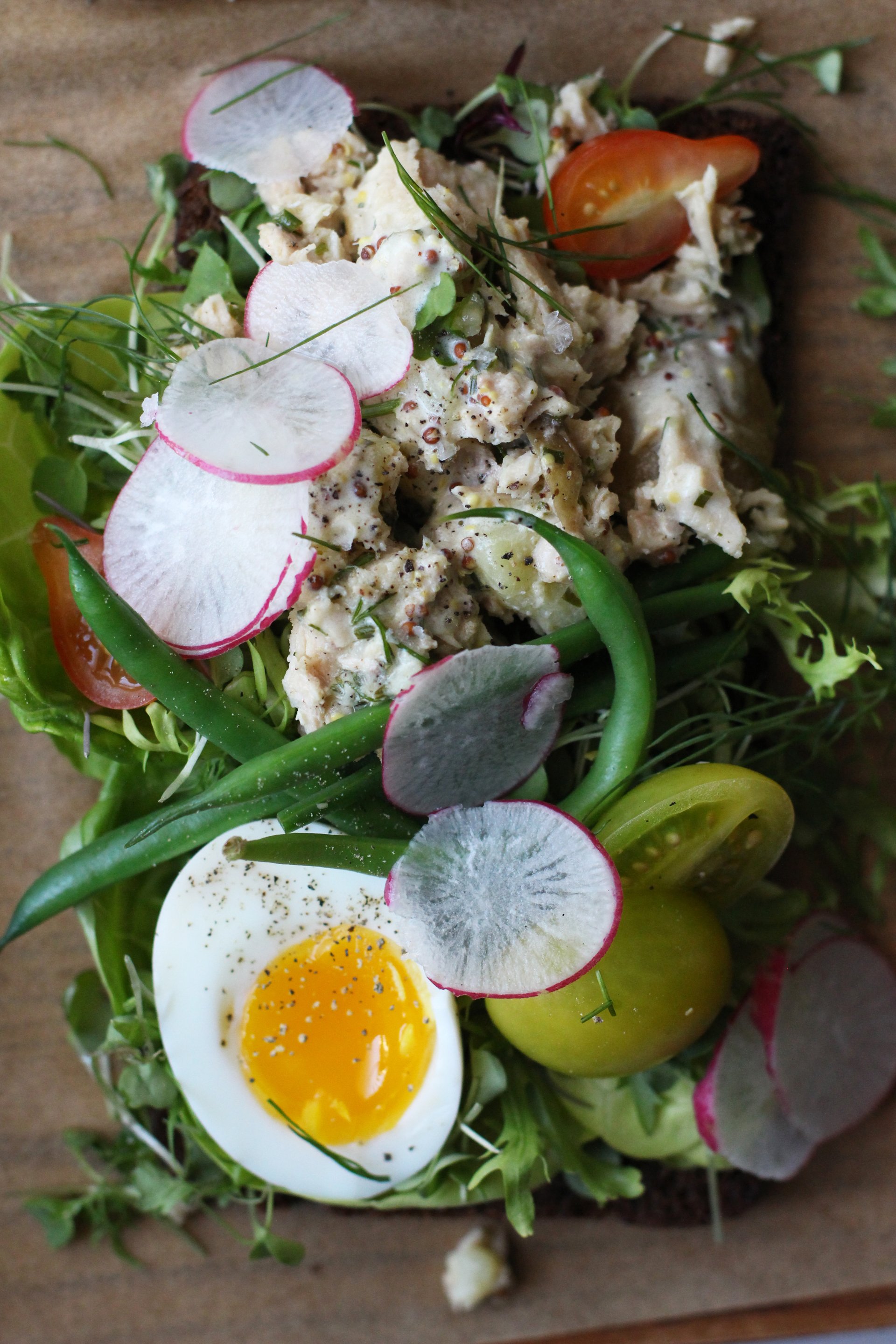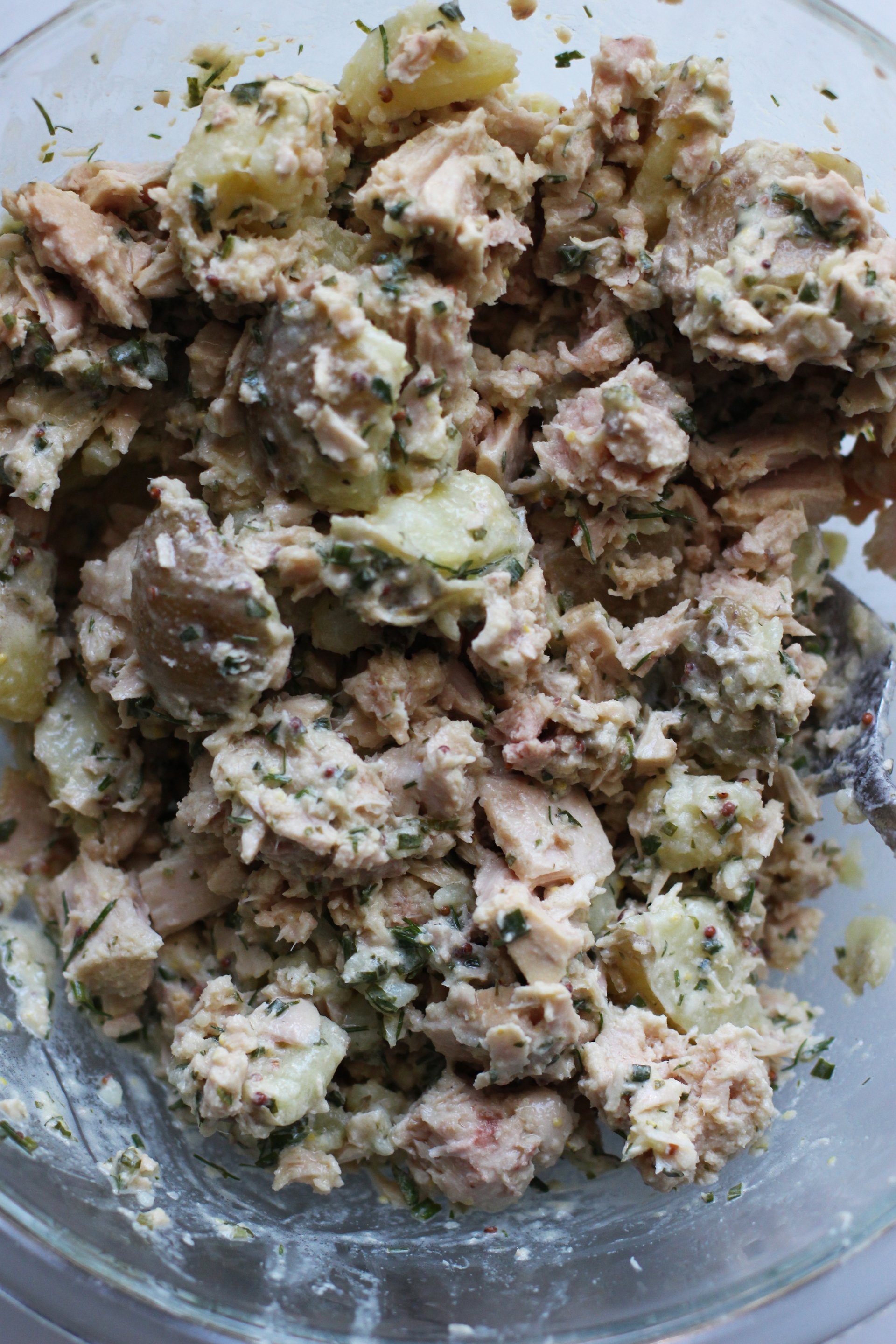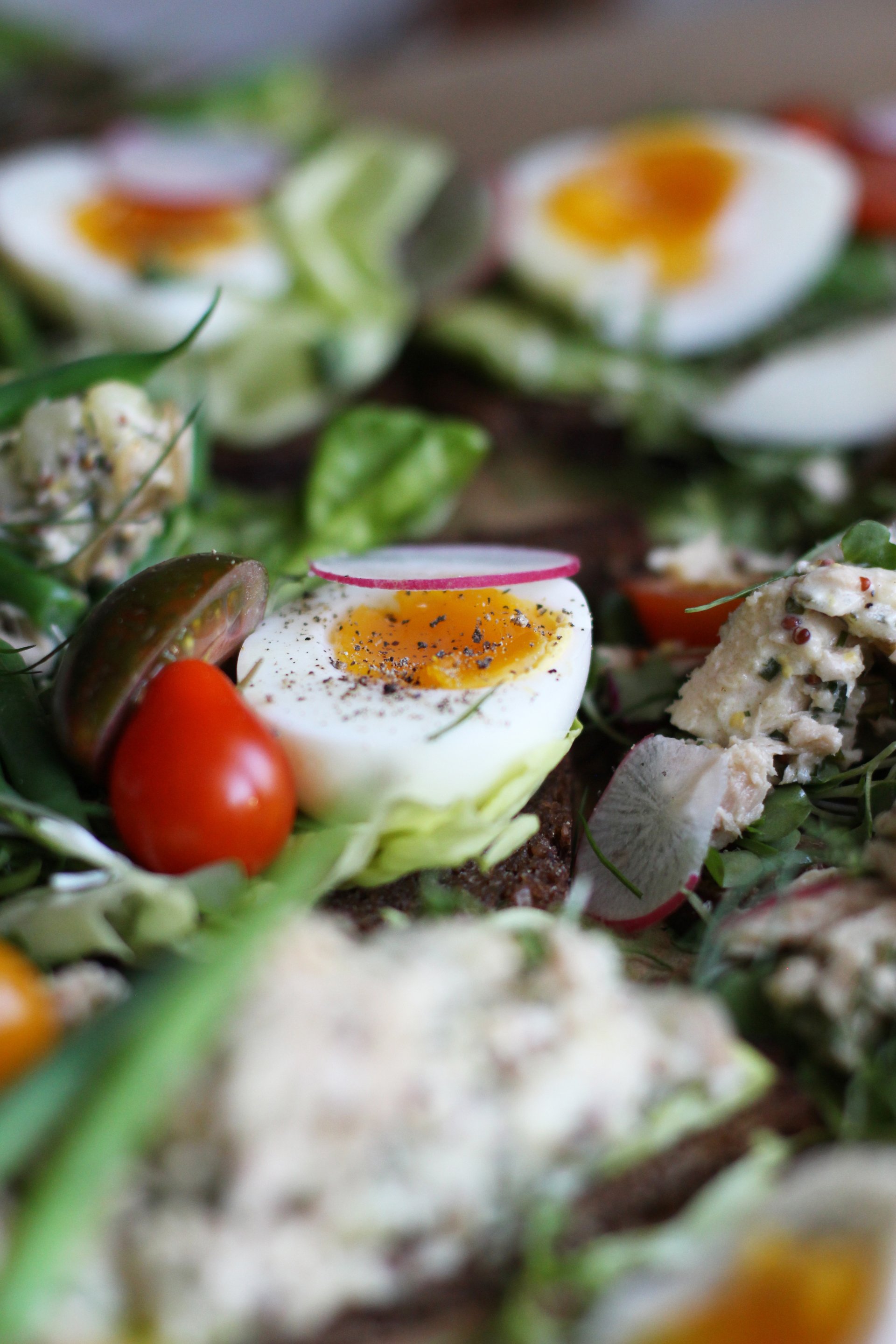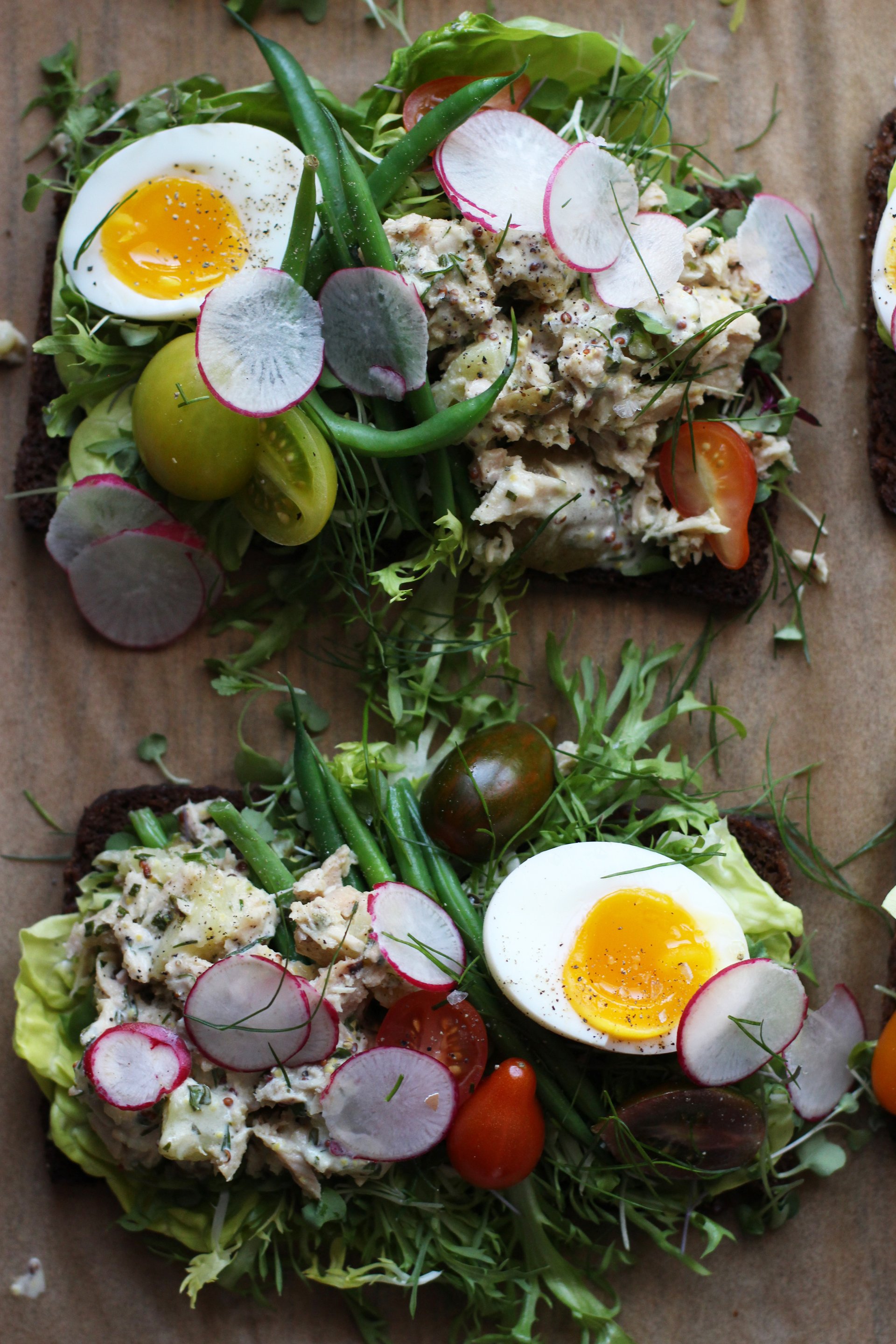 NICOISE OPEN FACE SANDWICHES

Ingredients:

3 tablespoons of chopped chives
1 tablespoon of chopped dill, plus extra for garnish
2 tablespoons of chopped basil
1/2 tablespoon of chopped parsley
1/4 cup of mayonnaise
2 teaspoons of whole grain mustard
juice of one small lemon
3 tablespoons of extra virgin olive oil
3 cans of oil packed tuna
3 small yukon gold potatoes, boiled and cooled
few leaves of bibb lettuce
few leaves of curly endive
1 handful of haricot vert
a few slices of thinly sliced radishes
3 eggs
6 slices of bread
handful of small tomatoes
sea salt and freshly ground black pepper

Directions:

To make the tuna potato salad, in a small bowl whisk the chives, dill, basil and parsley together with the mayonnaise, mustard, lemon juice, olive oil and a big pinch of sea salt and freshly ground back pepper. Tear the boiled and cooled potatoes apart into chunks or cut into chunks. Drain the tuna and add the tuna and potatoes to the bowl and gently toss until coated with the dressing.
To cook the haricot vert, bring salted water to a boil and boil the haricot vert for 2 minutes and then drain them and dump them into an ice bath to stop the cooking.
To cook the eggs, gently slide the eggs into simmering water and simmer for 8 minutes. Remove from the water and place into the ice bath. Peel and slice in half.
Layer each slice of bread with a leaf of bibb and curly endive.
Top with a large spoonful of the tuna potato salad, sliced tomatoes, sliced radishes, cooked haricot vert and half an egg.
Sprinkle the top with a little more flake sea salt and fresh dill.
(images by HonestlyYUM)