I love a good breakfast burrito, but I'm all about the breakfast taco! I don't know when I started substituting bread with tortillas for breakfast, but the combo works so well. Today, I'm sharing two different breakfast taco combos: a scrambled egg, chorizo taco topped with roasted tomatillo salsa and queso fresco and a steak and eggs taco topped with a cilantro chimichurri and quick pickled red onions. These are a couple of my favorite combinations but you could go any direction you'd like with your breakfast taco. The only thing I insist on is toasting your tortillas over a flame before serving the tacos (a must if you are using store bought tortillas!).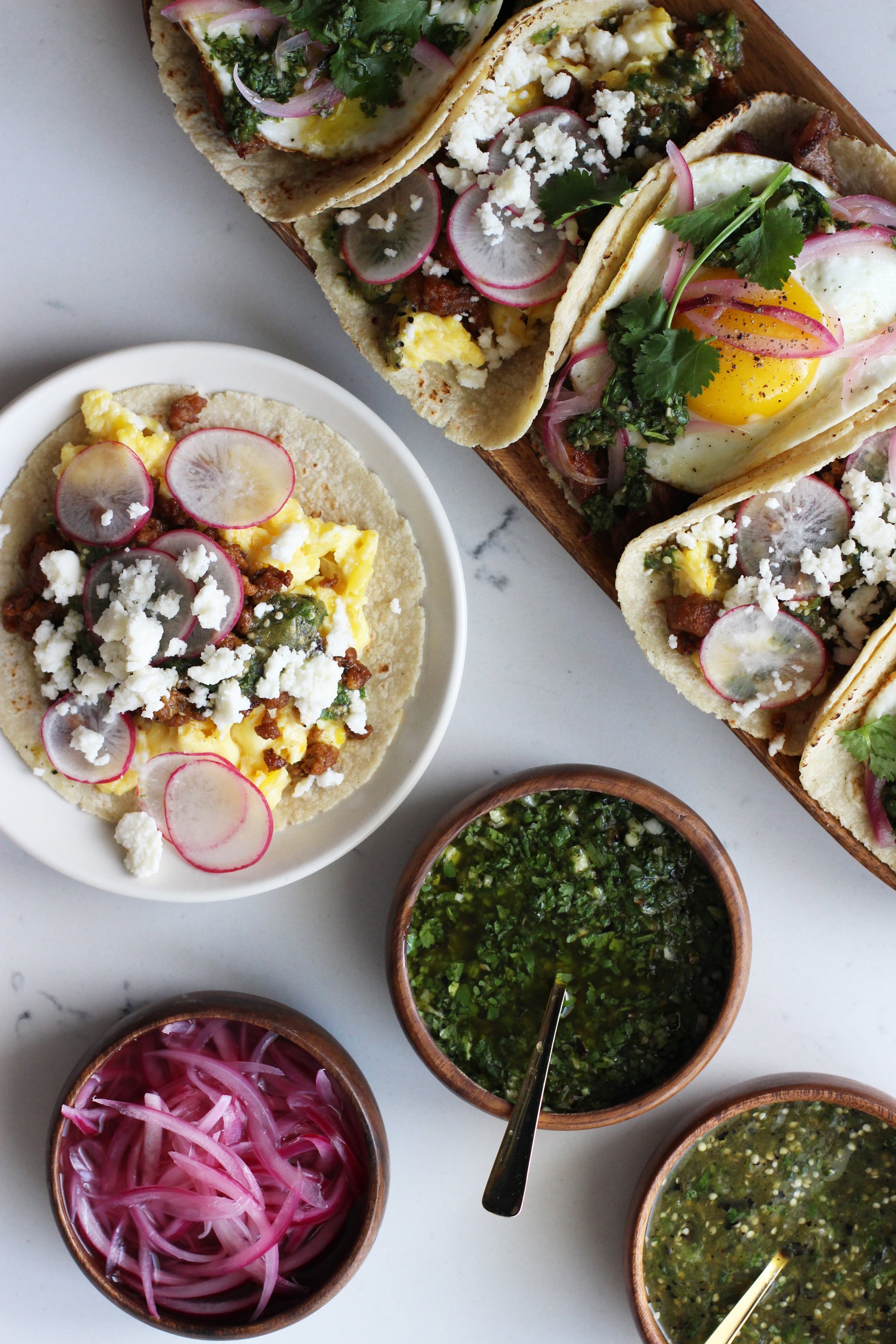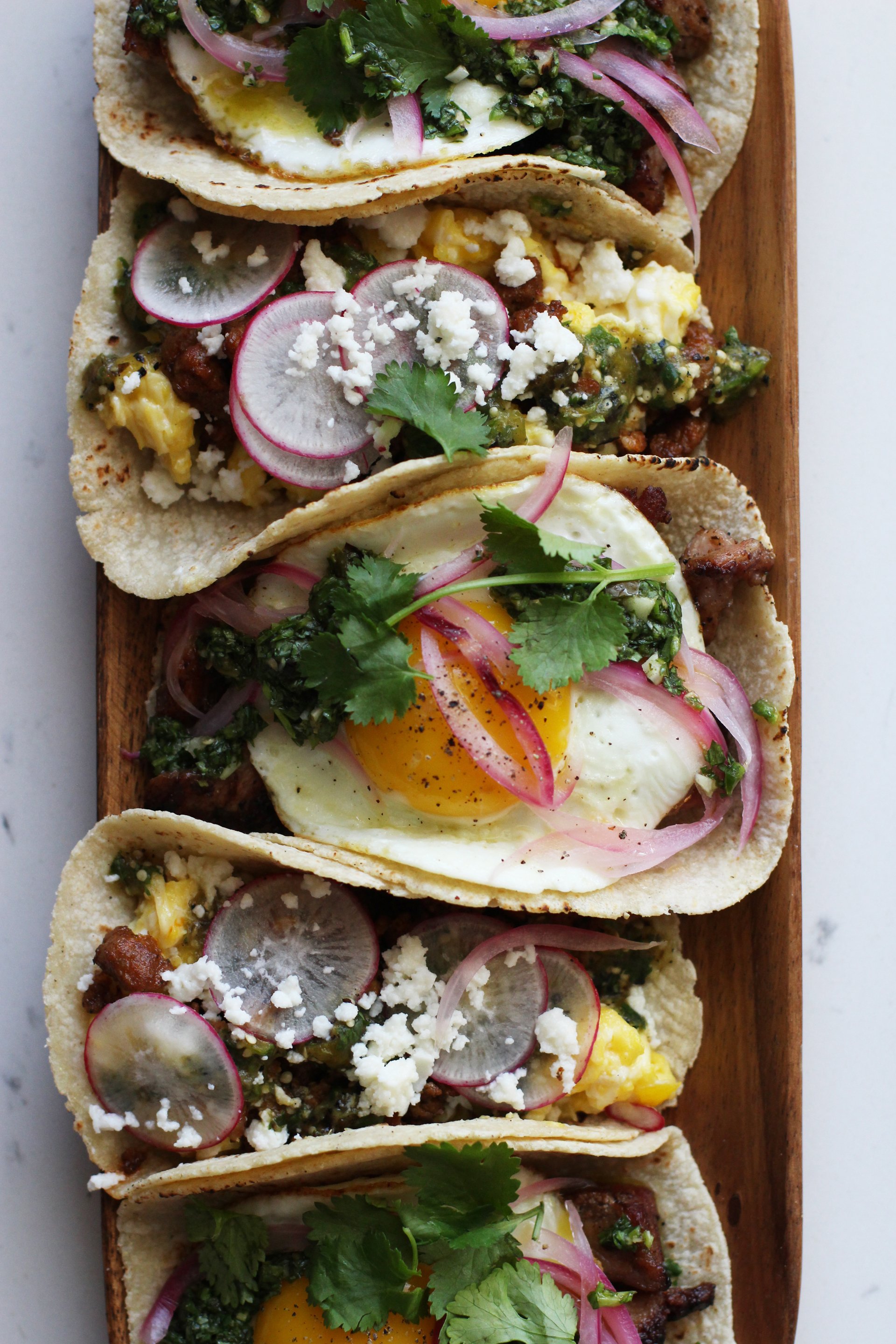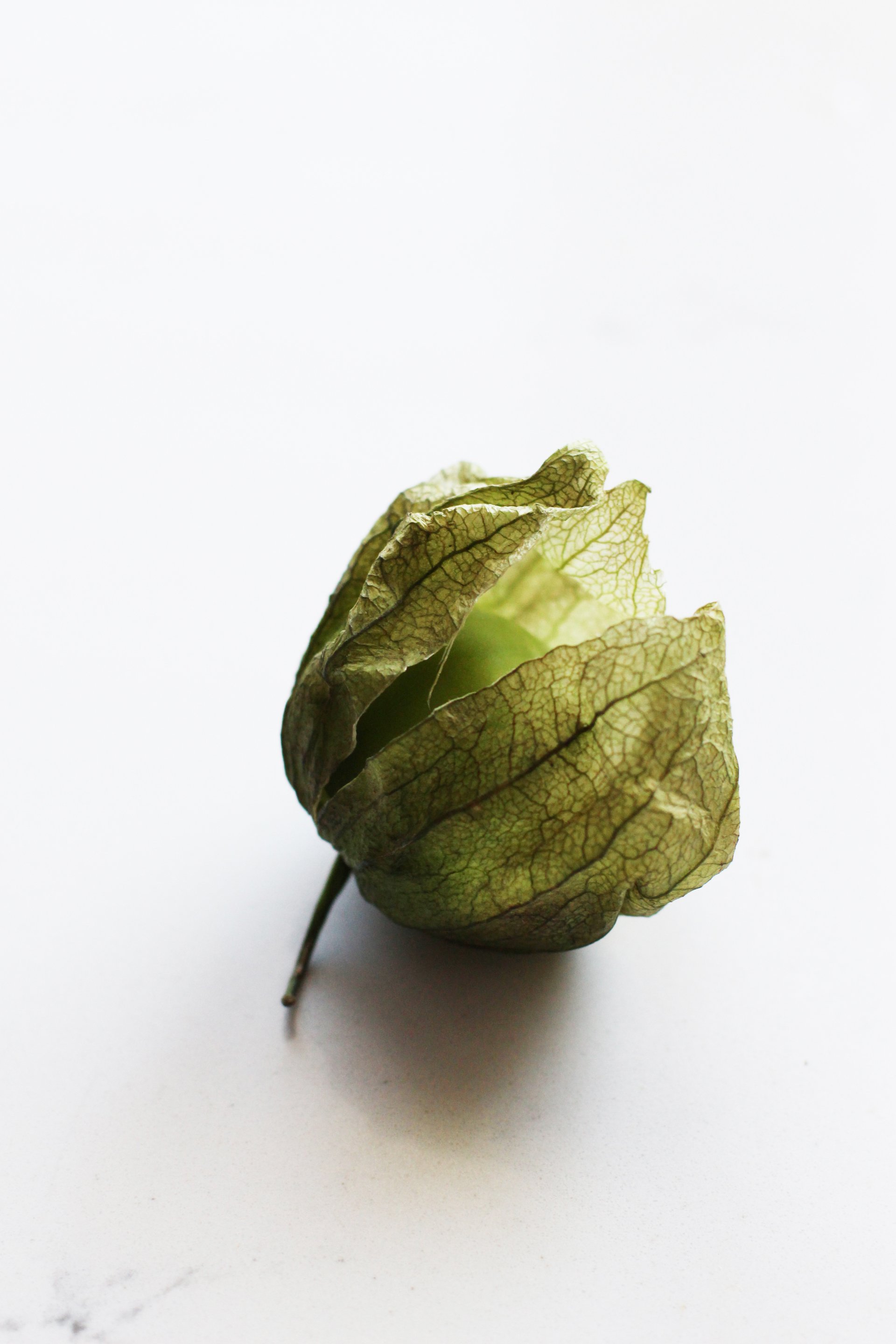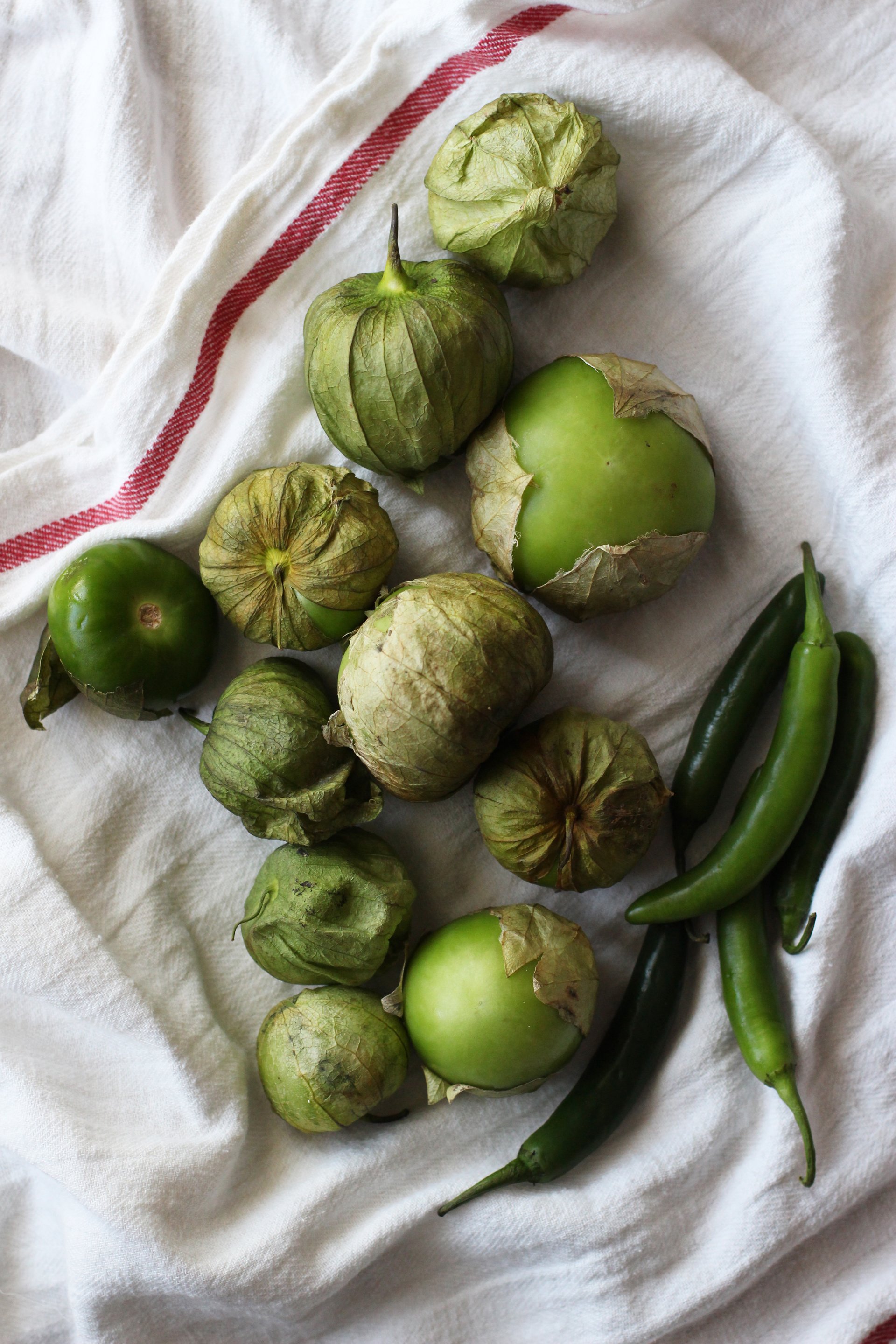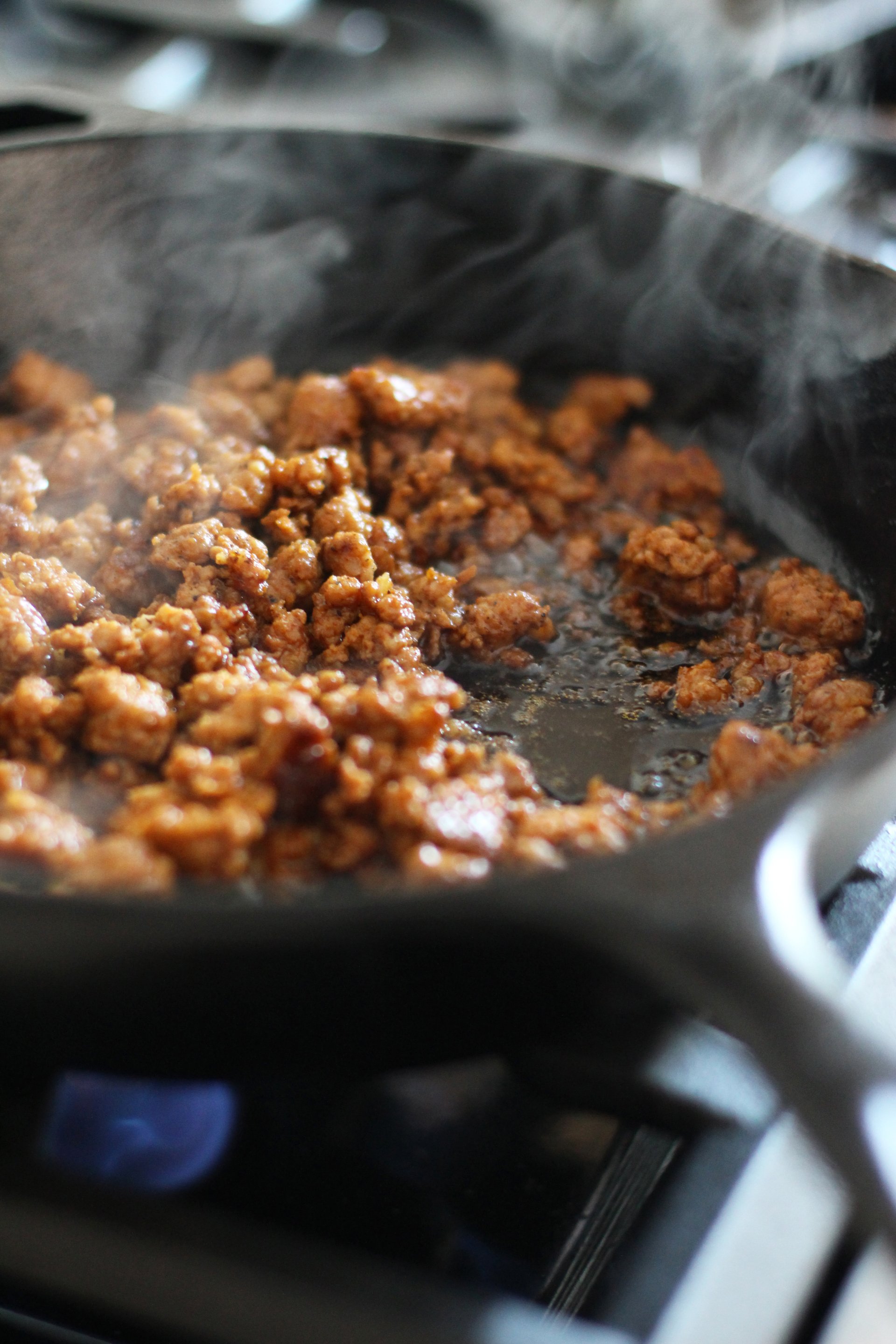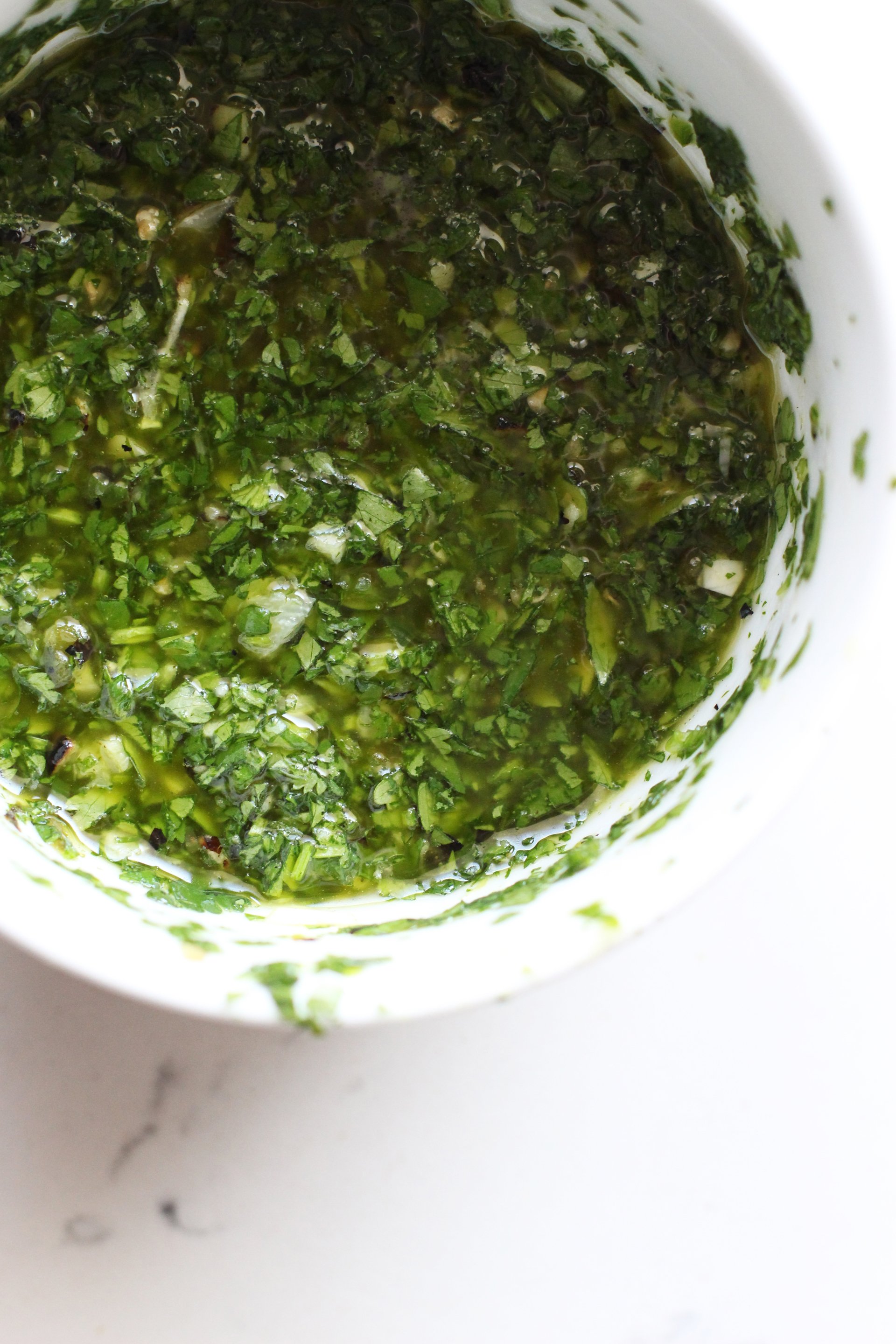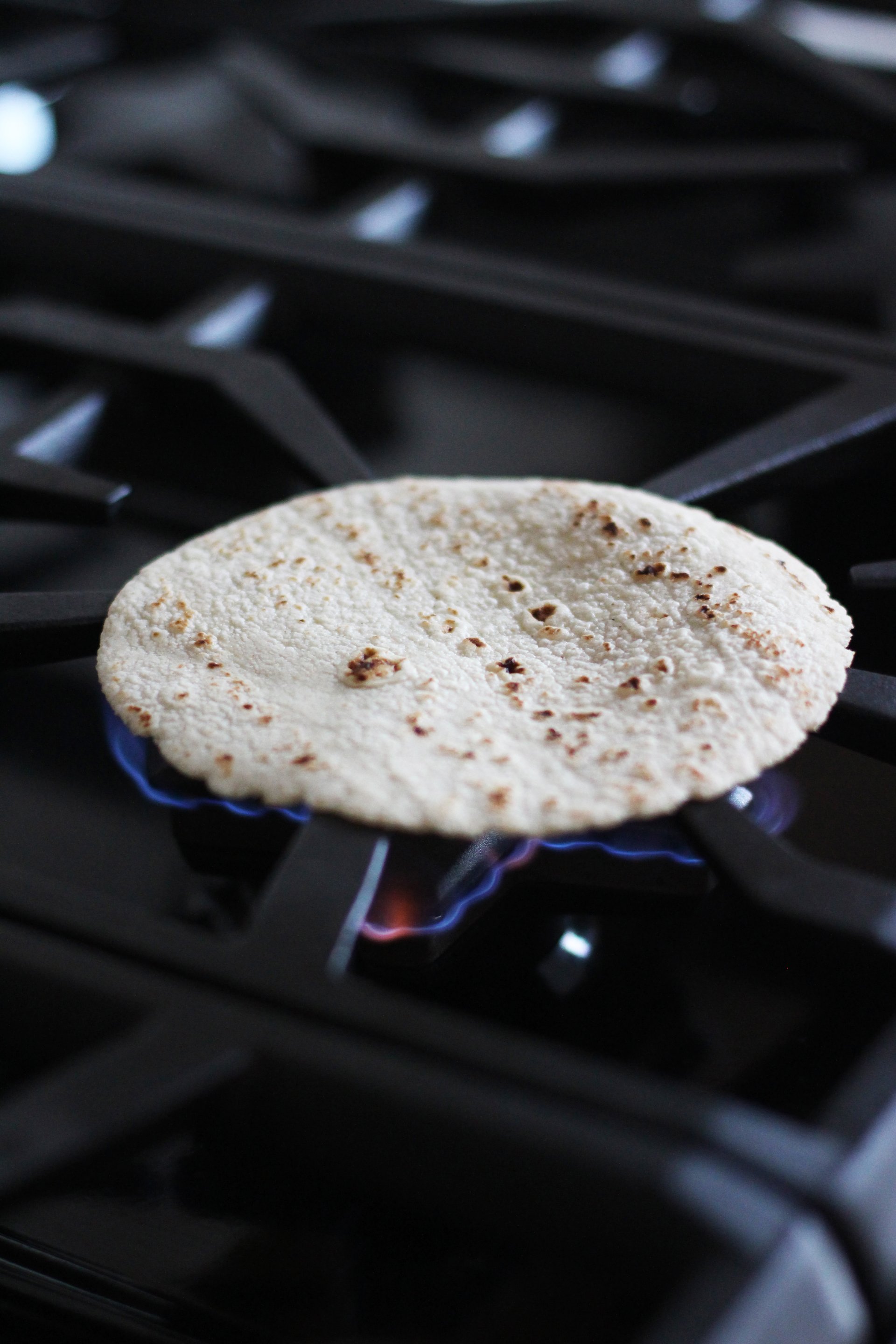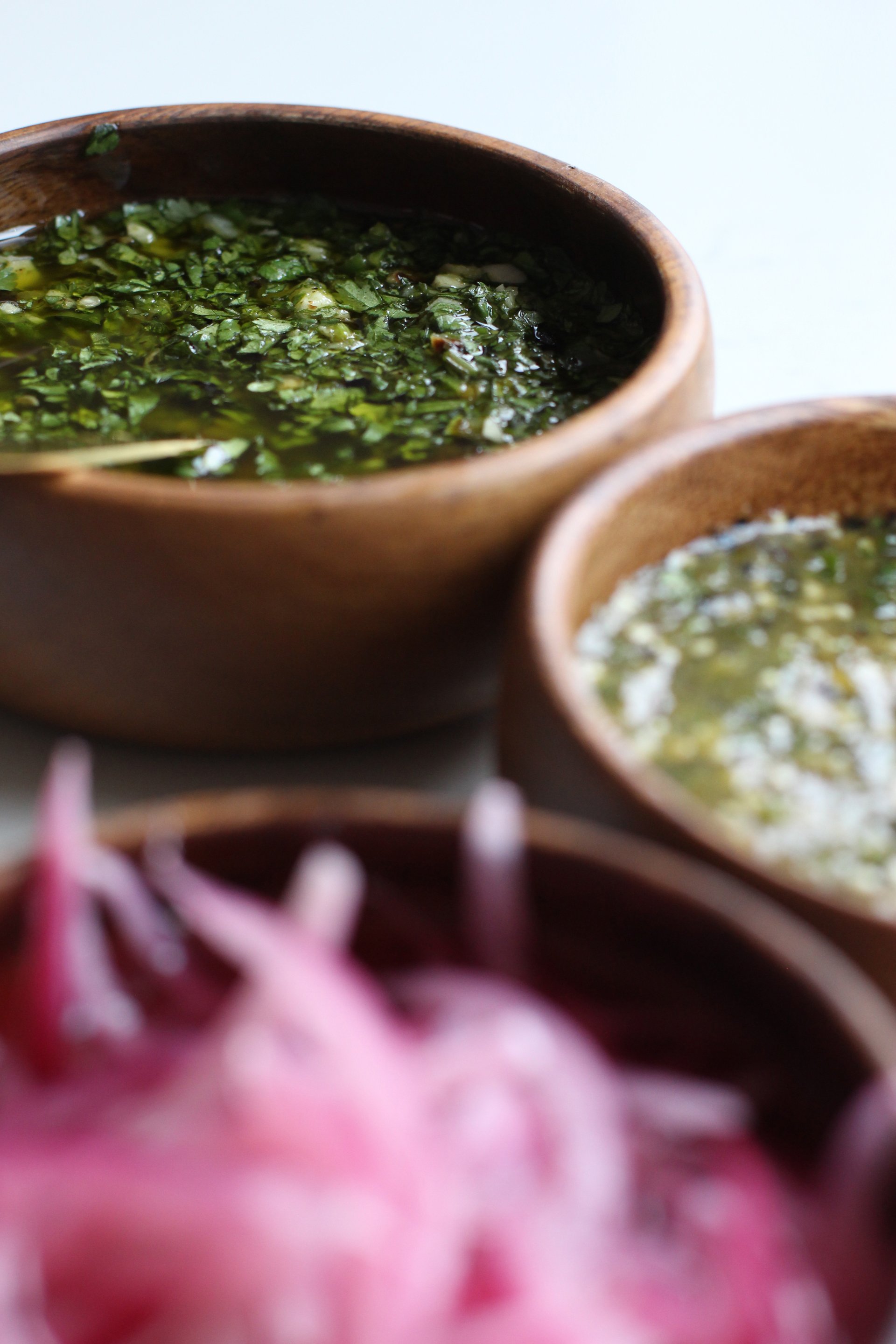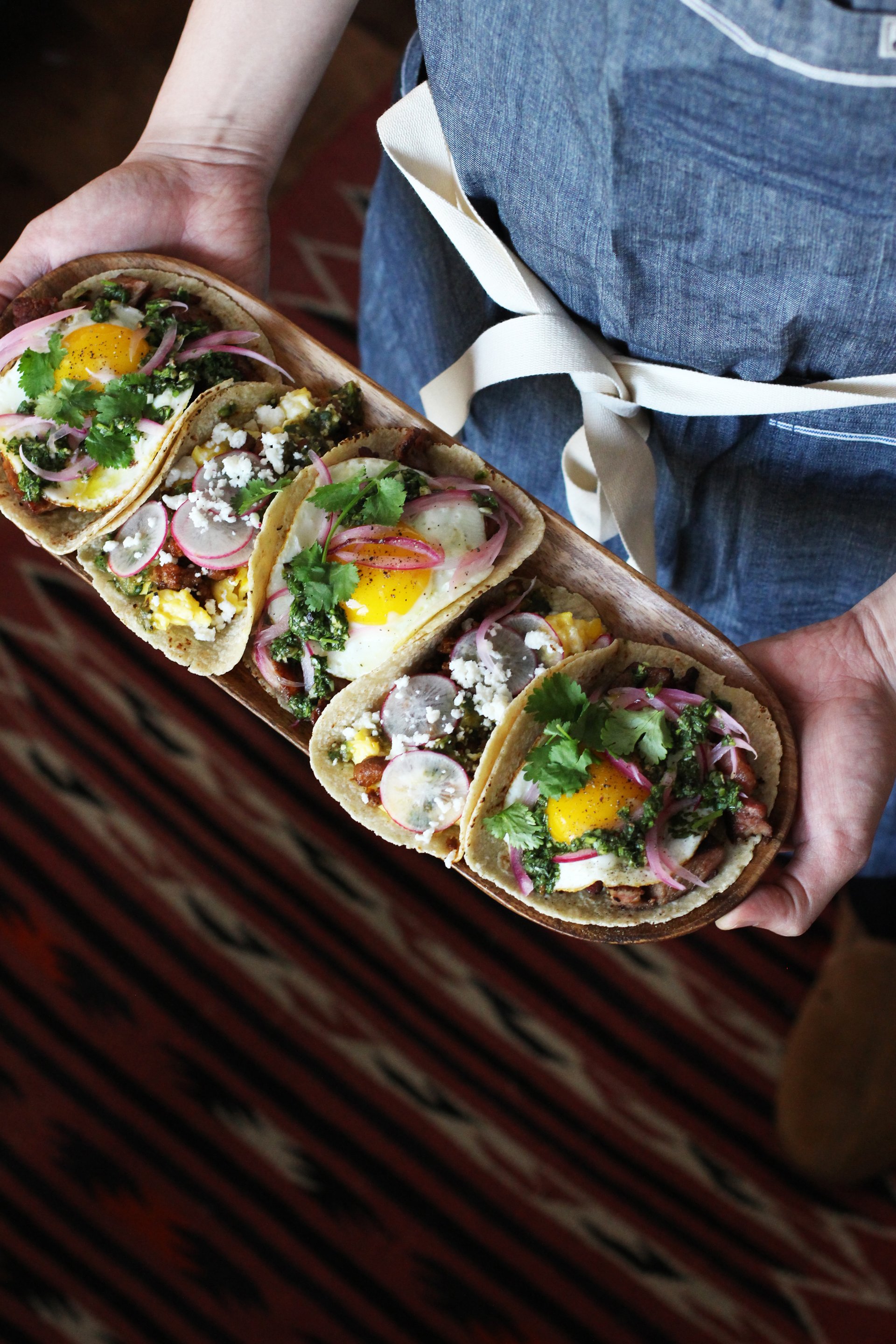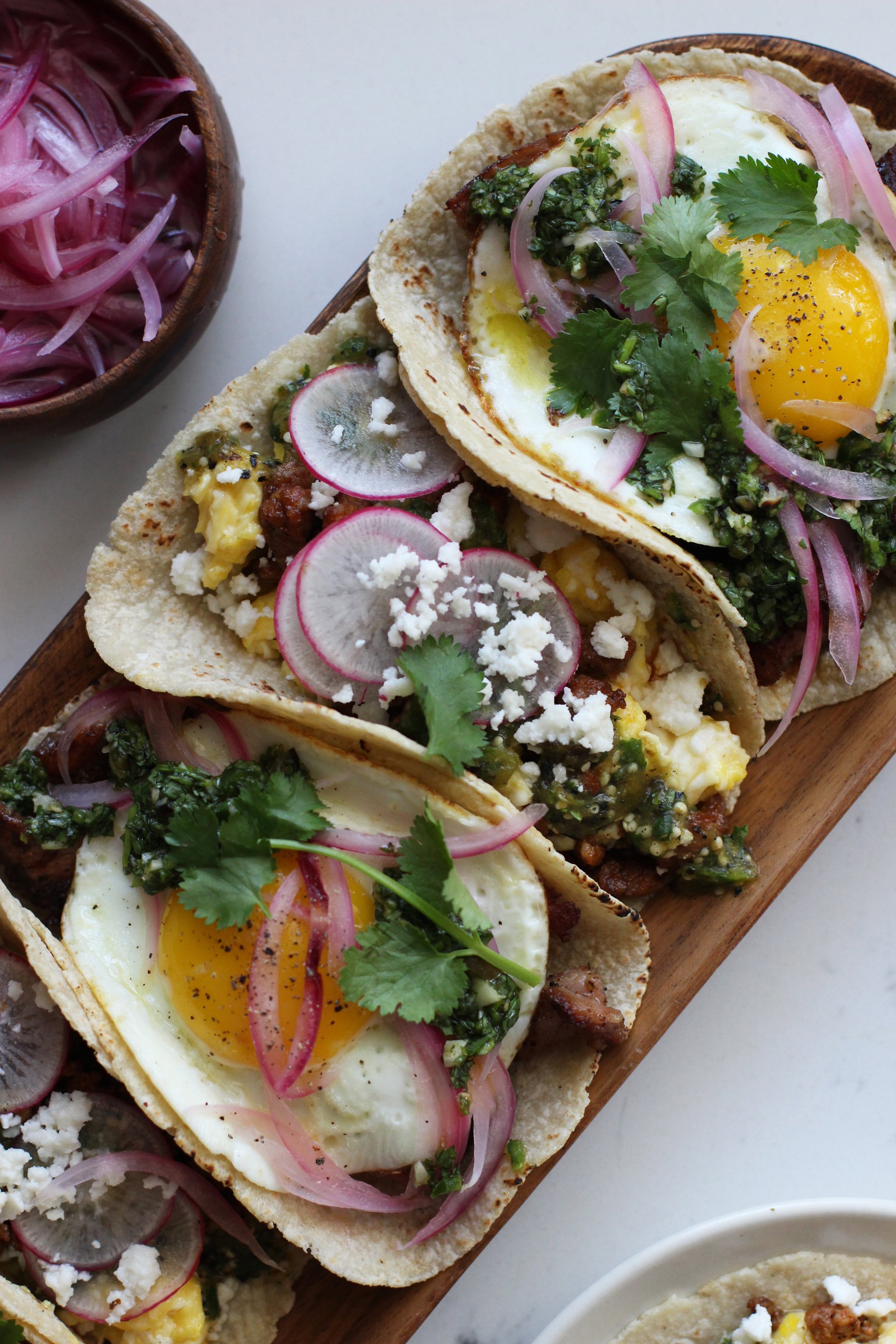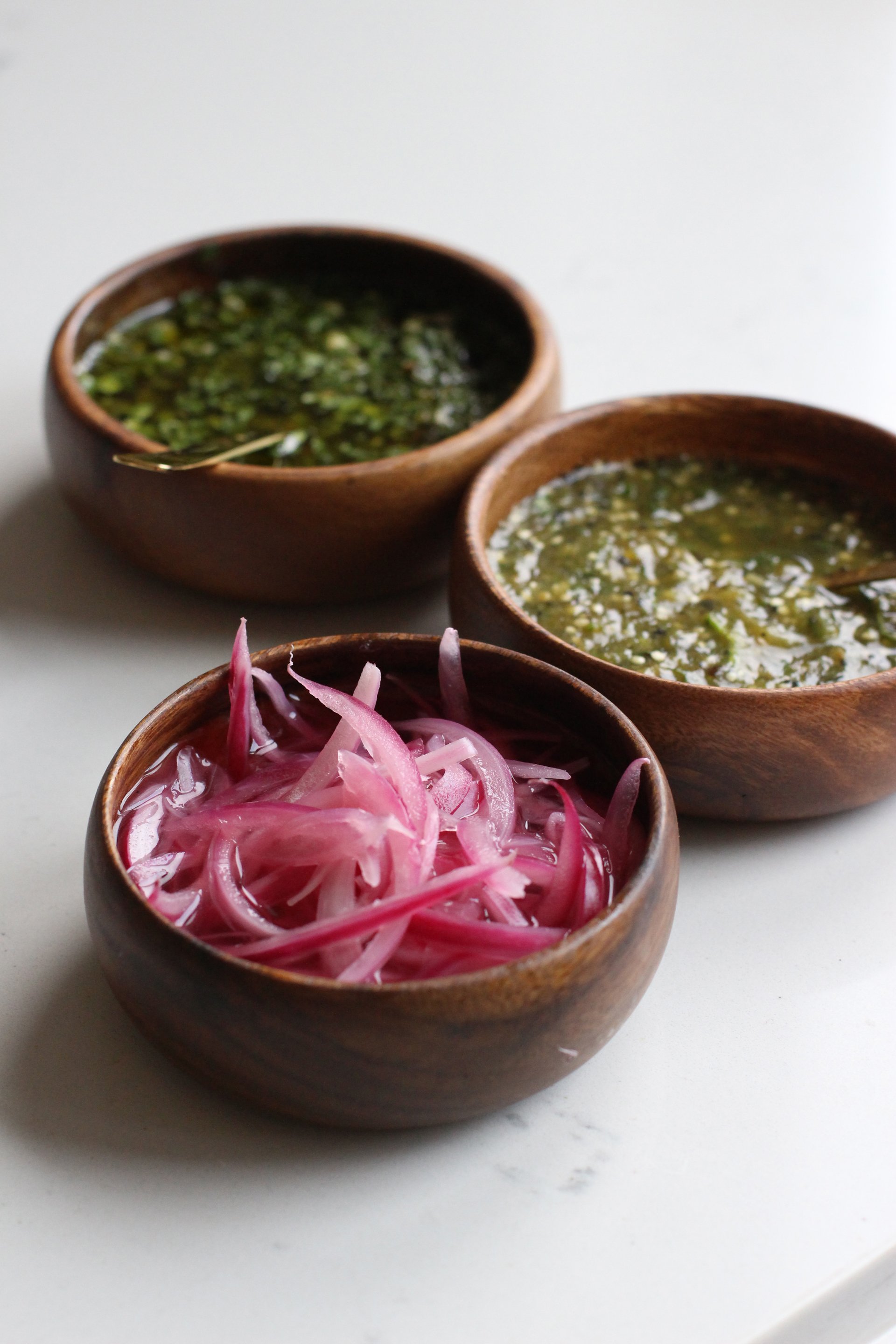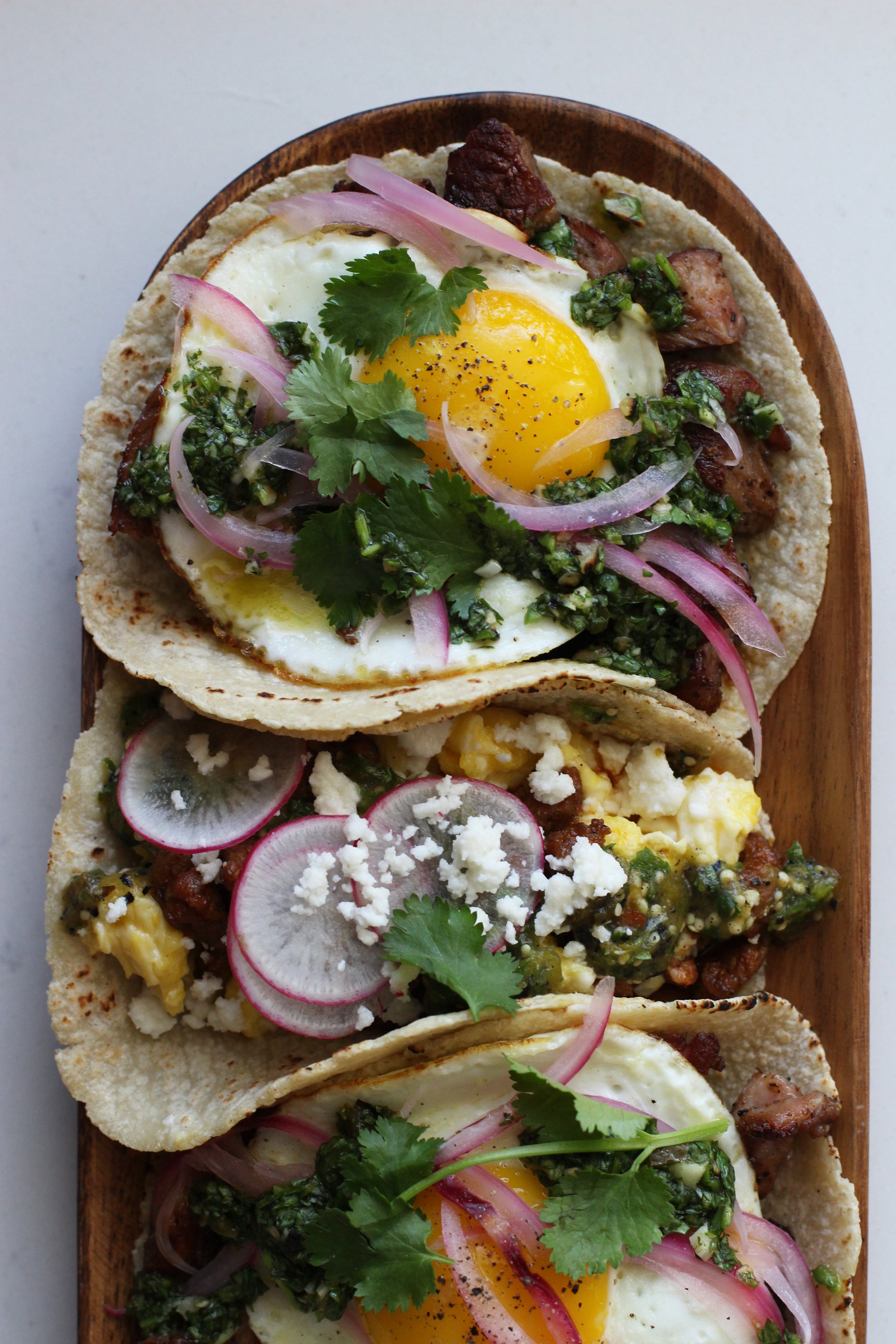 BREAKFAST TACOS

Eggs and Chorizo Ingredients:

2 chorizo sausages
4 eggs
4 tomatillos, husks removed
2 serrano chiles, stem removed
2 garlic cloves, with skins on
small handful of cilantro leaves
queso fresco, crumbled
radishes, thinly sliced
1 tablespoon of unsalted butter
kosher or sea salt
freshly ground black pepper
corn tortillas

Steak and Eggs Ingredients:

1 steak (whatever you prefer, I used a boneless ribeye here)
4 eggs
1 small bundle of cilantro, finely minced
1 serrano pepper, minced
2 cloves of garlic, minced
juice of one lime
1/2 cup of extra virgin olive oil
1/2 small red onion, sliced thinly
1/2 cup of rice wine vinegar
1/2 cup of hot water
1/2 teaspoon of salt
1/2 teaspoon of sugar
sea or kosher salt
freshly ground black pepper
unsalted butter for cooking eggs
corn tortillas

Eggs and Chorizo Directions:

Turn on your oven's broiler and line a sheet pan with foil. Broil the tomatillos, serranos and garlic (with skins on) for a minute or two on each side so both sides are charred. Remove the garlic skins. Transfer the tomatillos, serranos, peeled garlic cloves, cilantro and pinch of salt in a food processor and blend until smooth add salt and pepper to taste.
Remove the chorizo from the casing and saute in a cast iron skillet. Using a wooden spoon break up the sausage into smaller pieces.
Lightly whisk the eggs with a big pinch of salt and melt 1 tablespoon of butter in a nonstick skillet over medium heat and scramble eggs.
Toast each tortilla over an open flame on your stove for a few seconds on each side until they are soft and pliable.
Spoon the eggs over the tortilla and add freshly ground black pepper over the eggs. Top with the chorizo, crumbled queso fresco, tomatillo salsa and thinly sliced radishes.

Steak and Eggs Directions:

To make the pickled red onions, pour boiling water over the red onions and strain. In a bowl, whisk the rice wine vinegar, 1/2 cup of hot water, 1/2 teaspoon of sugar and 1/2 teaspoon of salt together. Add the onions and let them sit for at least an hour.
Season your steak on both sides with salt and pepper and pan sear to your desired wellness. Cut into cubes after the steak has rested.
Melt a little pad of butter in a pan and fry your egg sunny side up and remove from heat when egg whites are cooked through and yolks are still runny.
To make the chimichurri sauce, combine the cilantro, serrano, garlic, lime juice and extra virgin olive oil in a bowl. Add salt and pepper to taste.
Toast each tortilla over an open flame on your stove for a few seconds on each side until they are soft and pliable.
Top each tortilla with cubes of steak and slide the fried egg over the steak. Season the egg with salt and pepper. Top with chimichurri and pickled red onions.