I compartmentalize my life season by season. Let me explain. Baseball rules the summer. There are few things I love more in life than kicking back on a hot summer day, cocktail in hand, and a ballgame on the radio (yes, I still listen to the radio). But come autumn, things shift 'round these parts. This easy going, radio listening, mild mannered baseball fan, morphs into a foul mouthed, TV shouting, football fanatic. Okay, so I might be exaggerating . . . slightly. As you know I'm a 49ers fan, and despite their performance on the field this year, I've still really been enjoying the playoffs. Plus, we're hosting the Big Game this year, so the whole Bay Area is abuzz. We usually get together at my parents' house on Sunday. My mom cooks hot wings, and my dad makes his legendary nachos, while I sip cocktails and keep the couch warm. However, this year my parents are out of town (was it something I said?), so it's up to me to get the party started. It doesn't take much to create the perfect game day spread. Just a few refillable platters of your favorite food, and of course  . . . Hangar 1 Straight Vodka + cocktails!!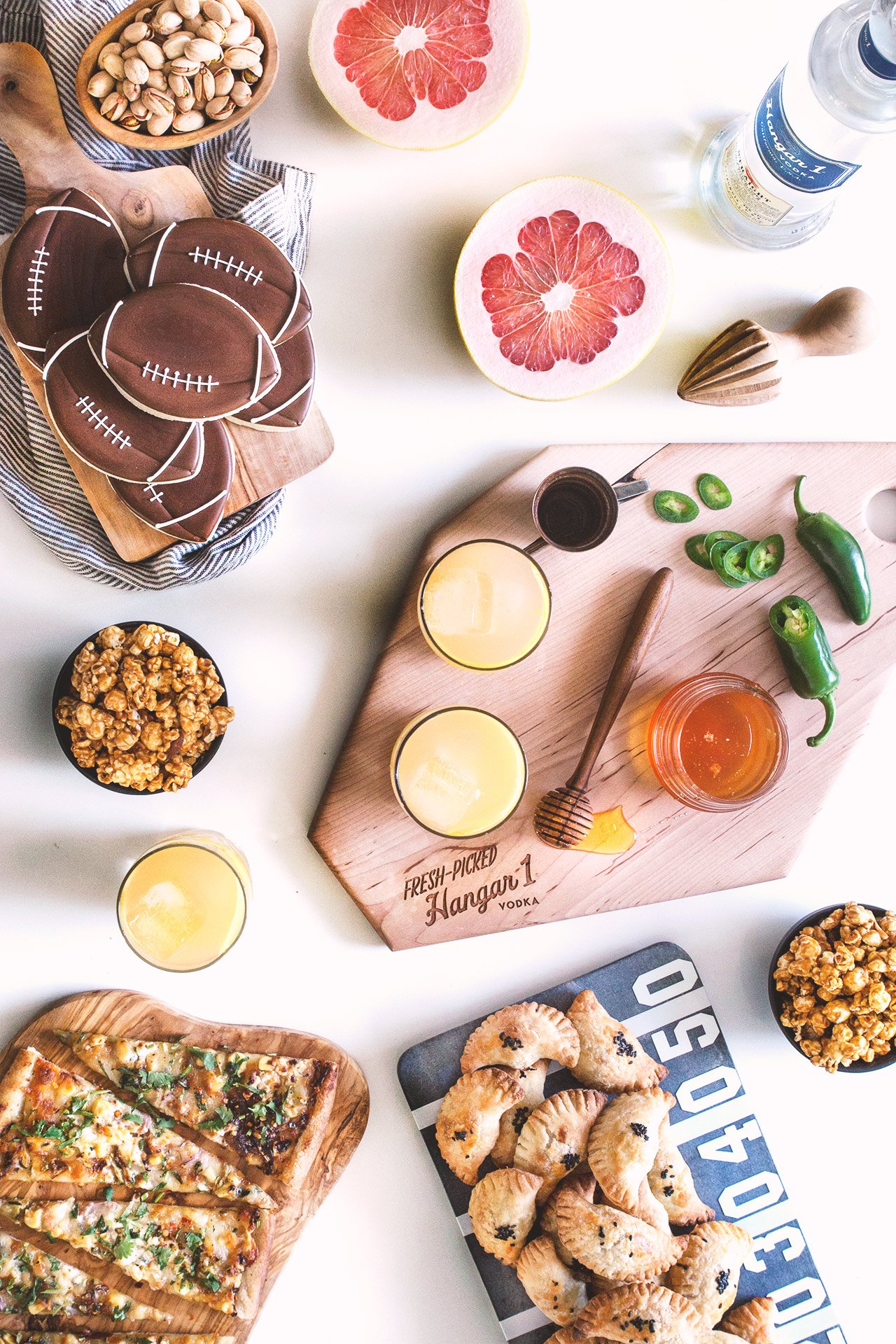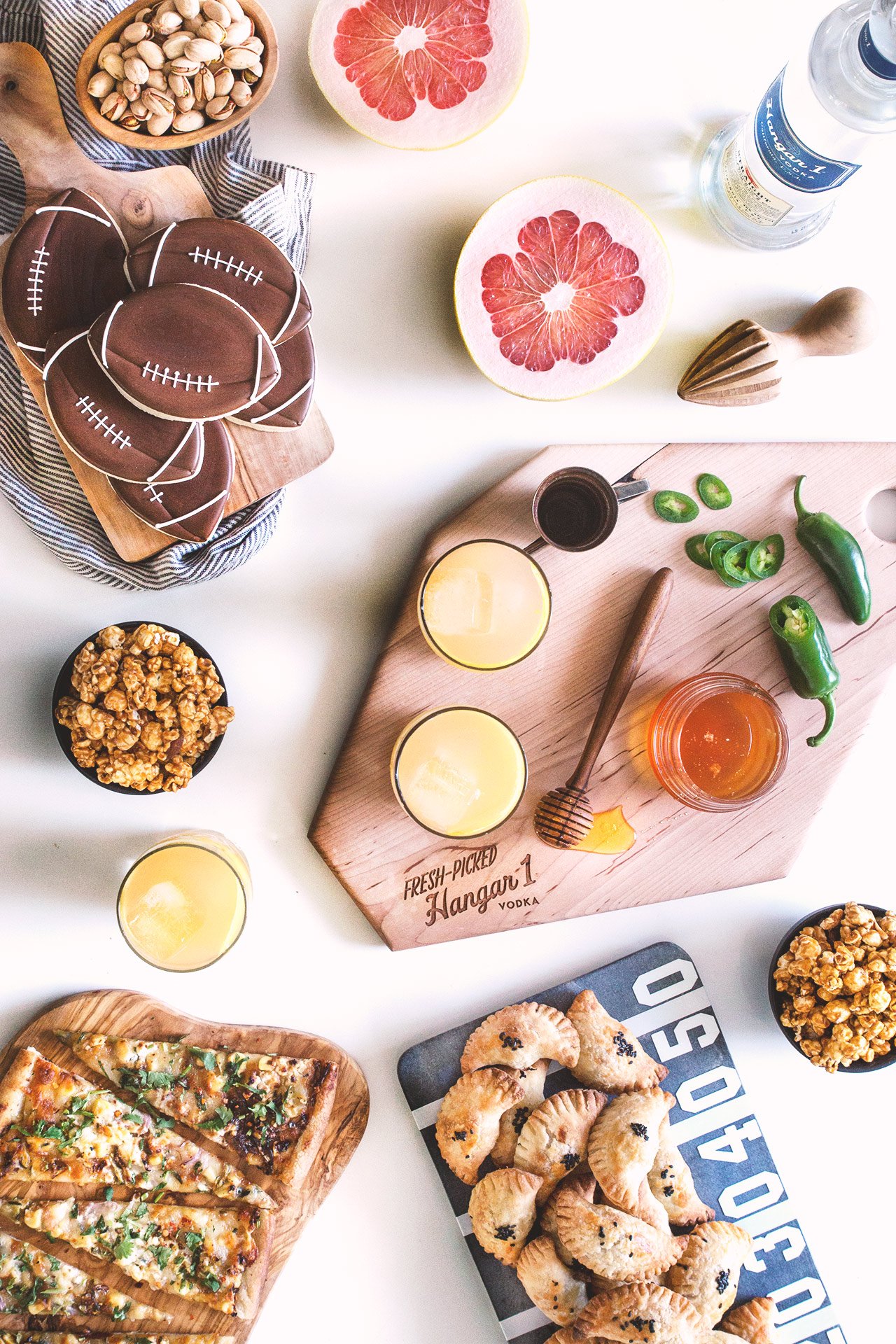 Speaking of seasons, this week's cocktail is winter in a glass. You see, winter isn't all doom and gloom. Winter is fresh and bright. Winter is citrus season! And there's one citrus I'd yet to feature on the blog. That's right, pomelo! Pomelos look like large grapefruits, but they're actually sweeter, and milder in flavor. Plus, check out that giant pith! Given their subtle flavor, I wanted complimentary ingredients that would still let the pomelo shine through. Like elderflower, vermouth, and Hangar 1 Straight Vodka. The resulting cocktail is intricate, balanced, fresh, and screams winter! I don't think Sunday will be the last day you'll catch me sipping these bad boys. Which is good, since we're currently in the midst of basketball season. Being the Bay Area kid that I am, the Warriors don't just attract my attention, they demand it.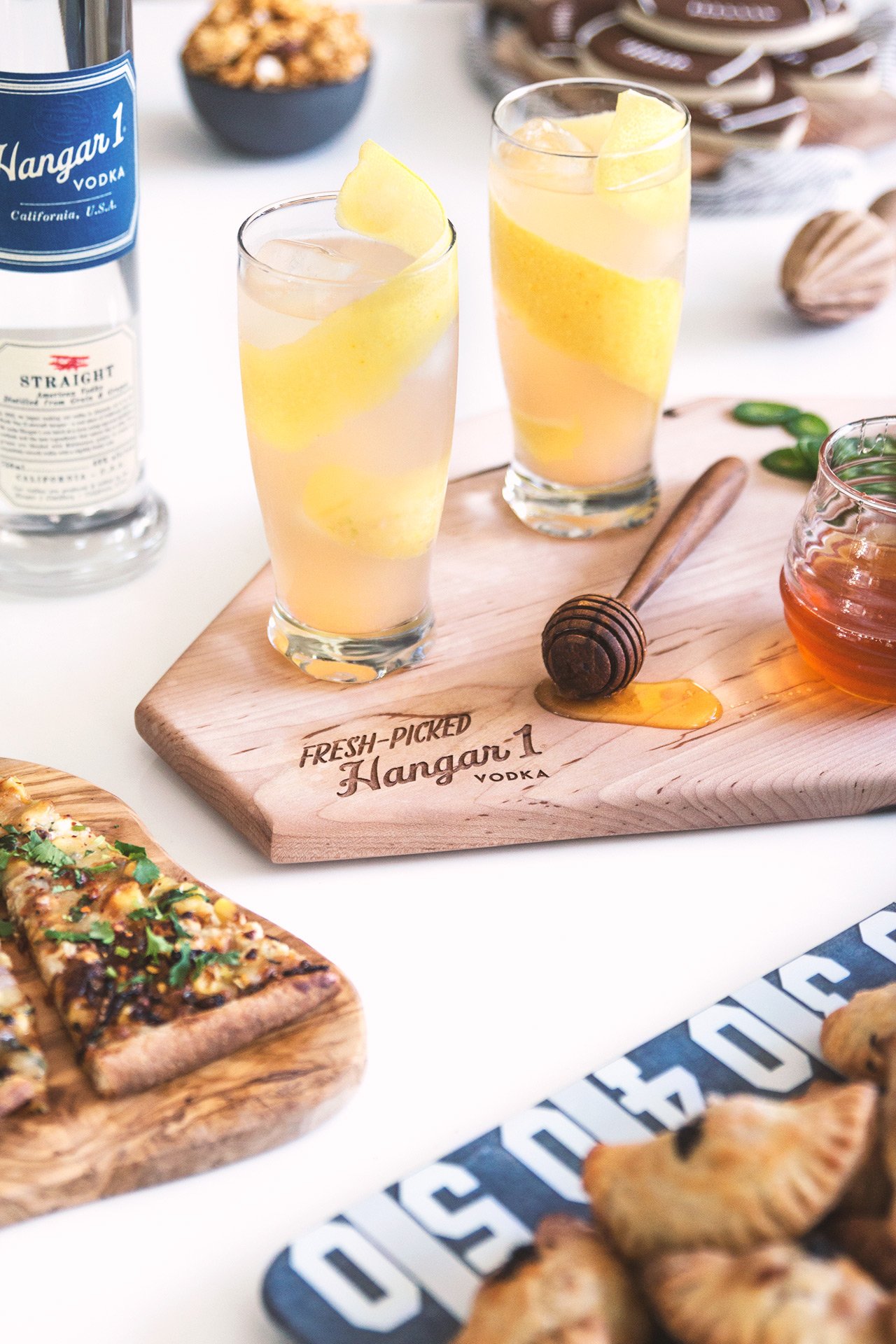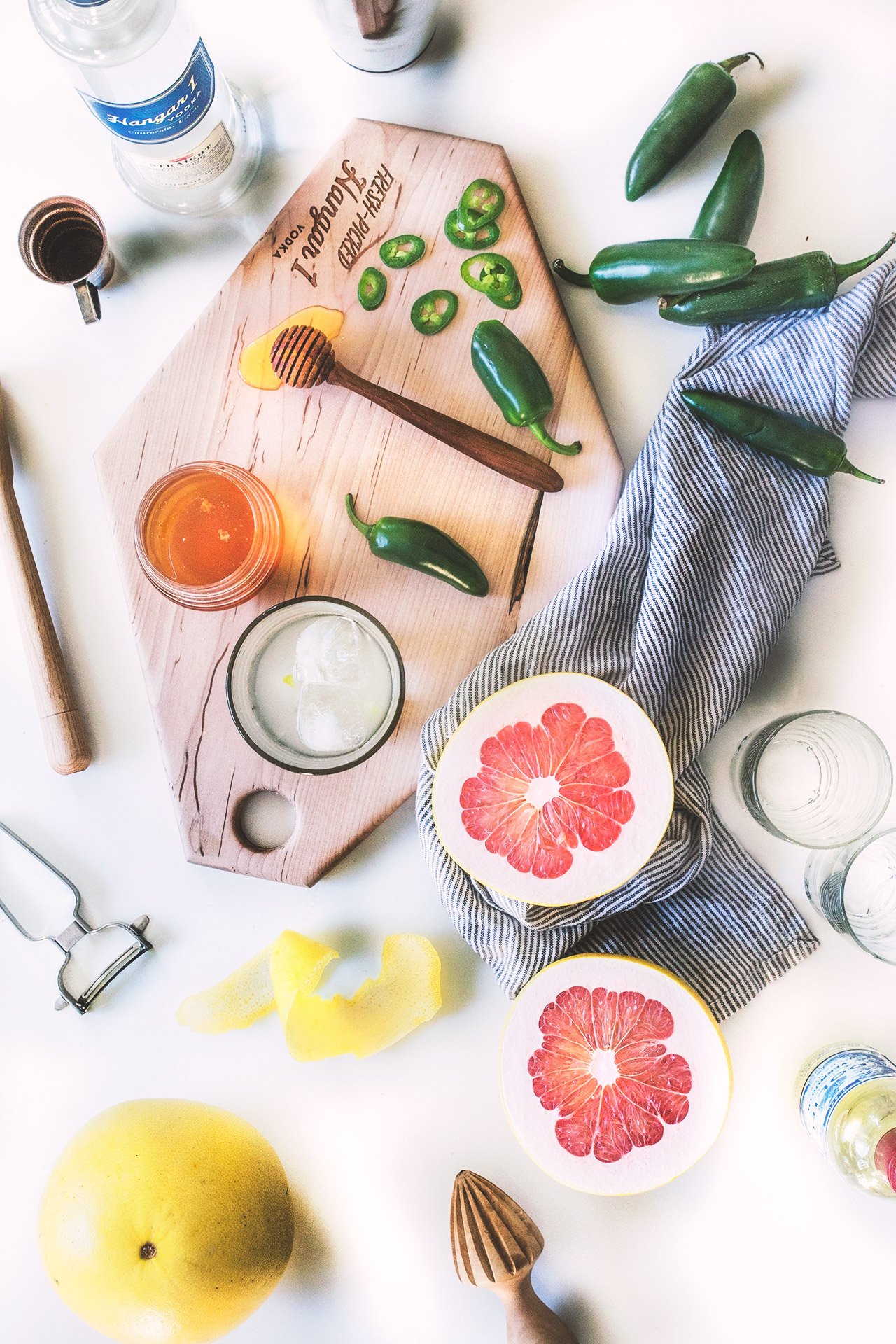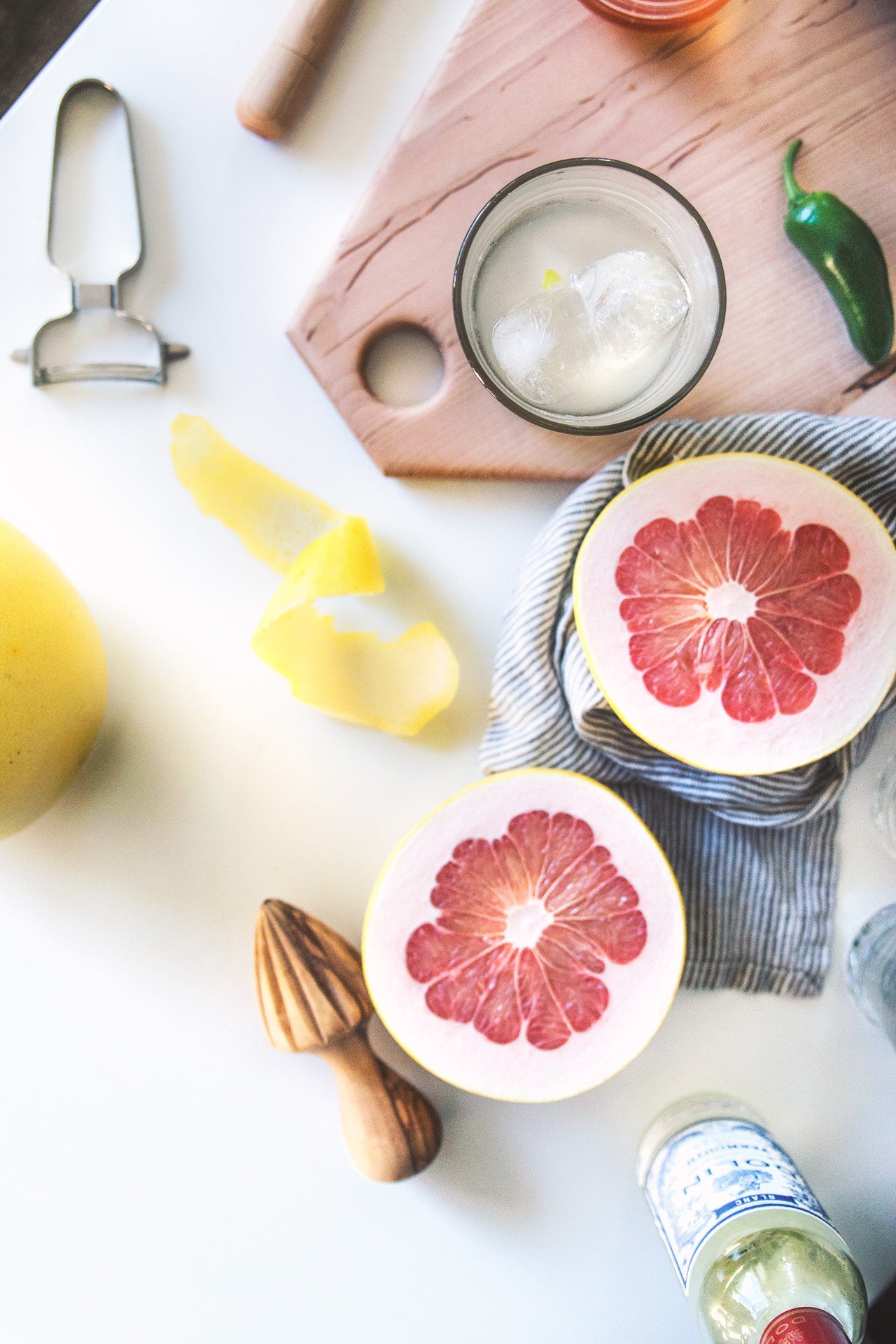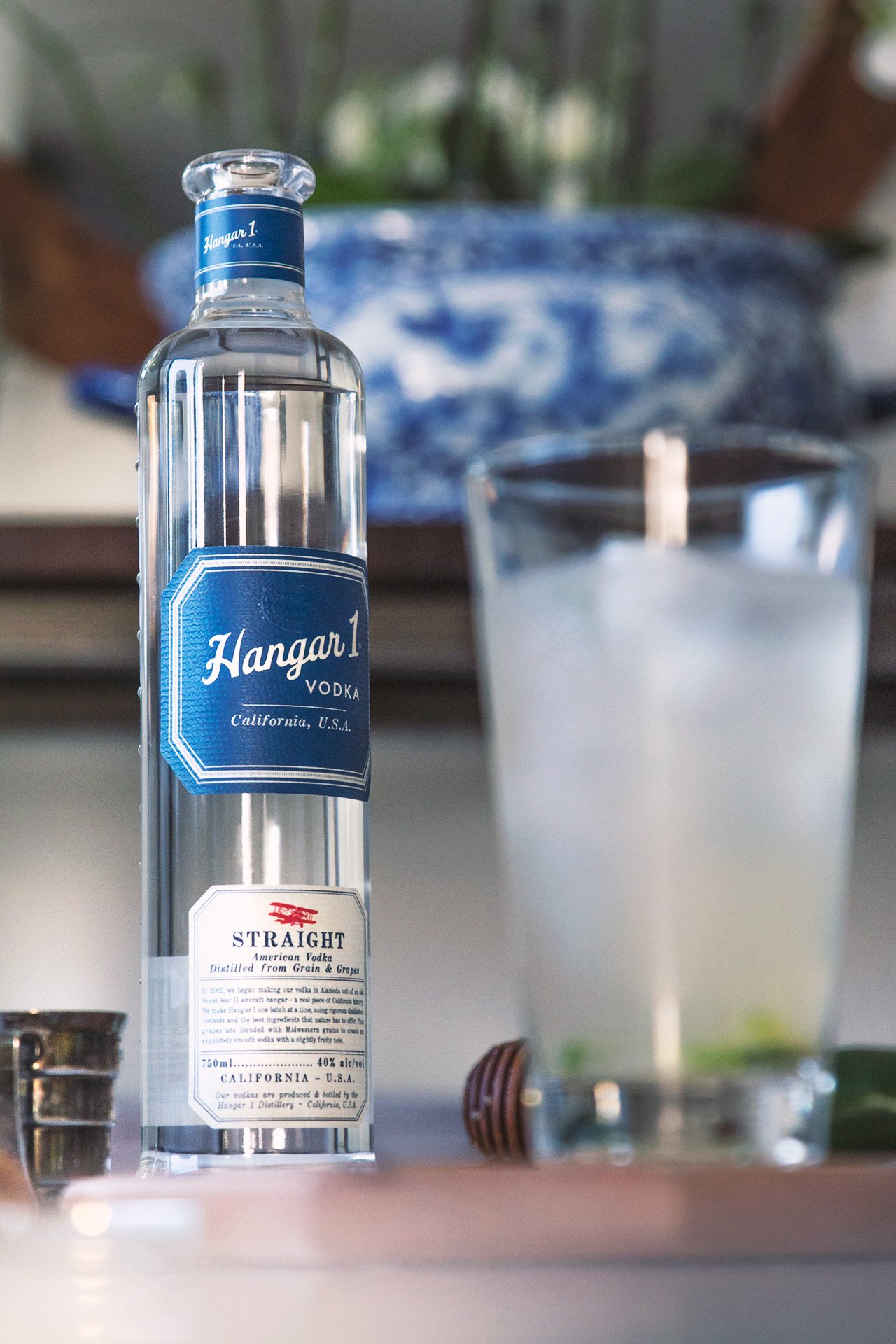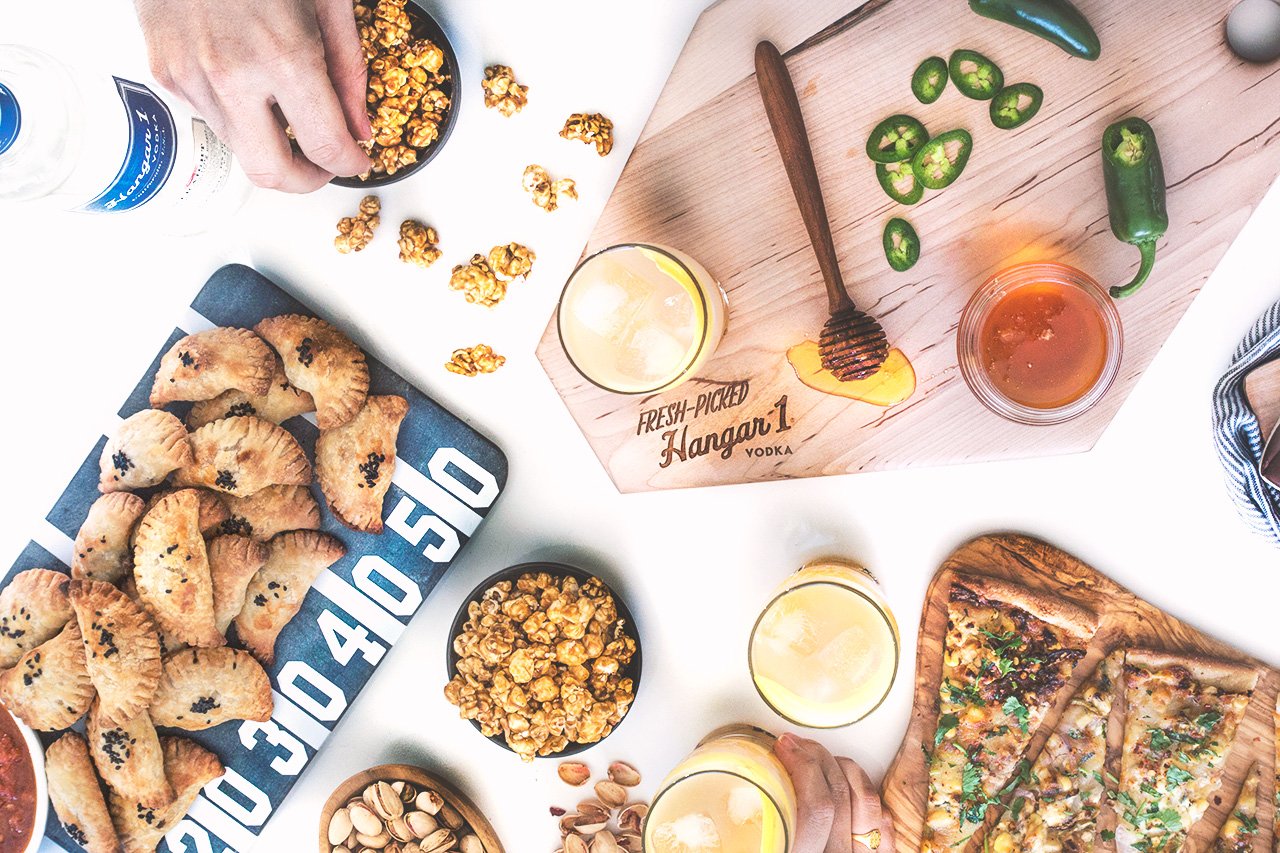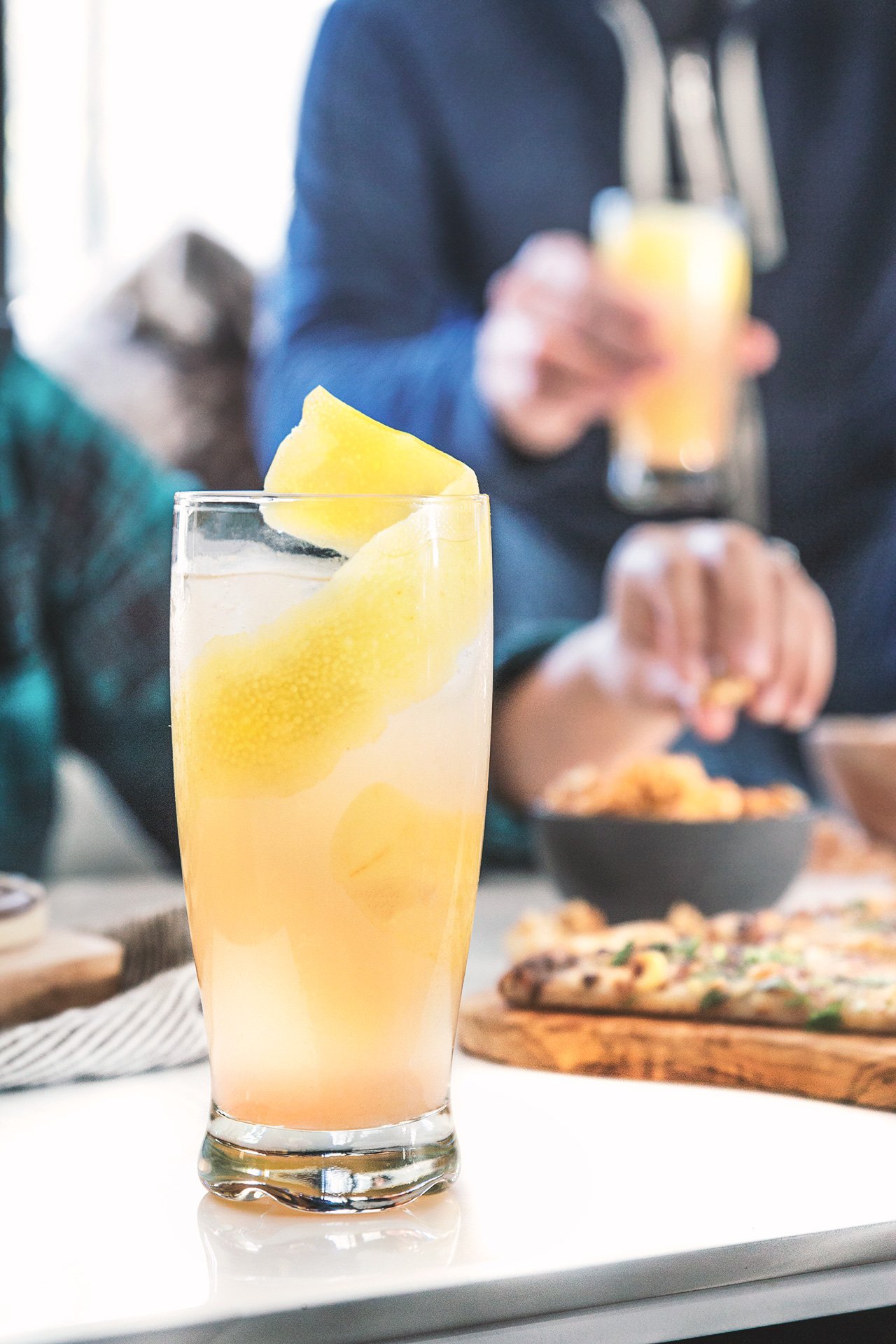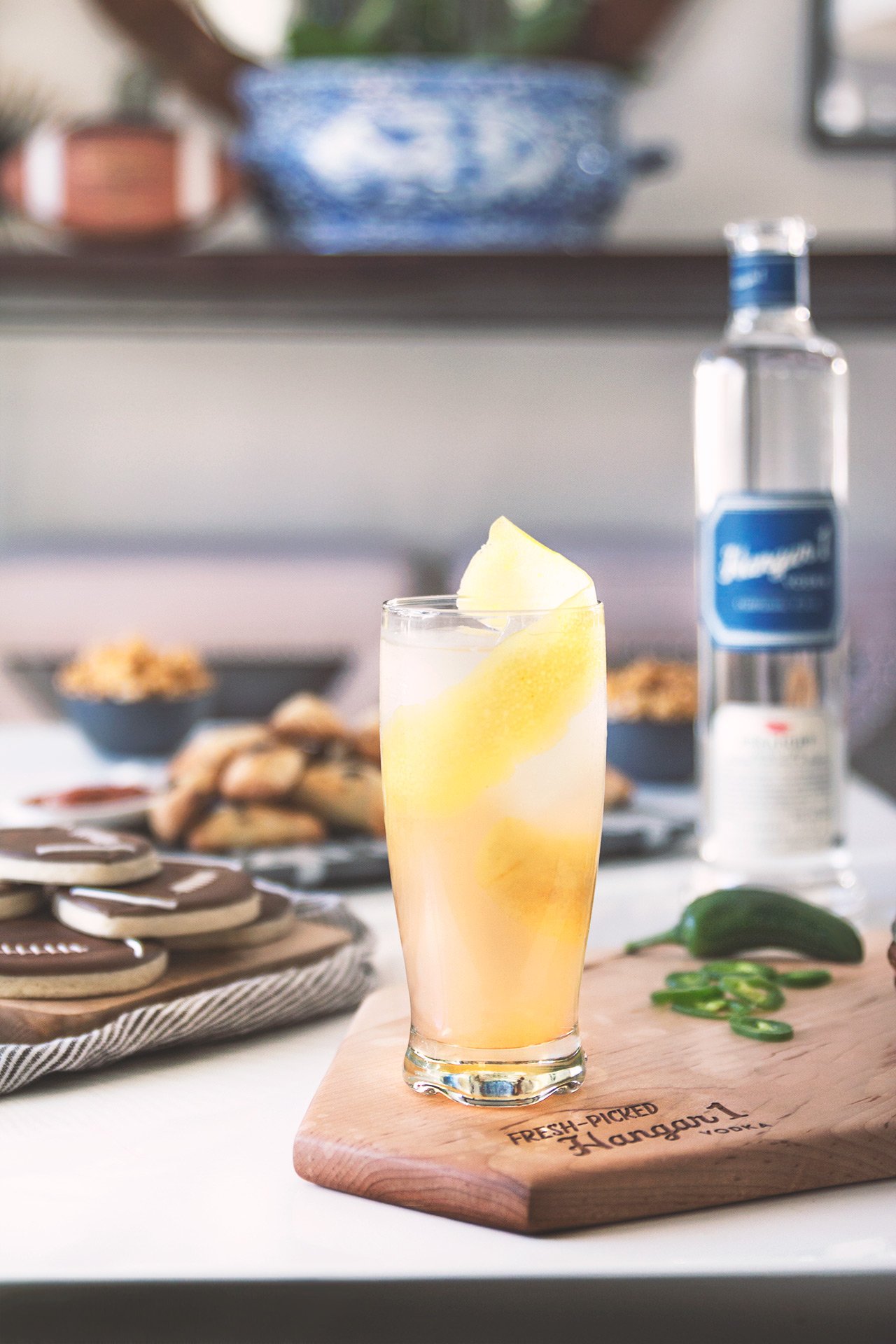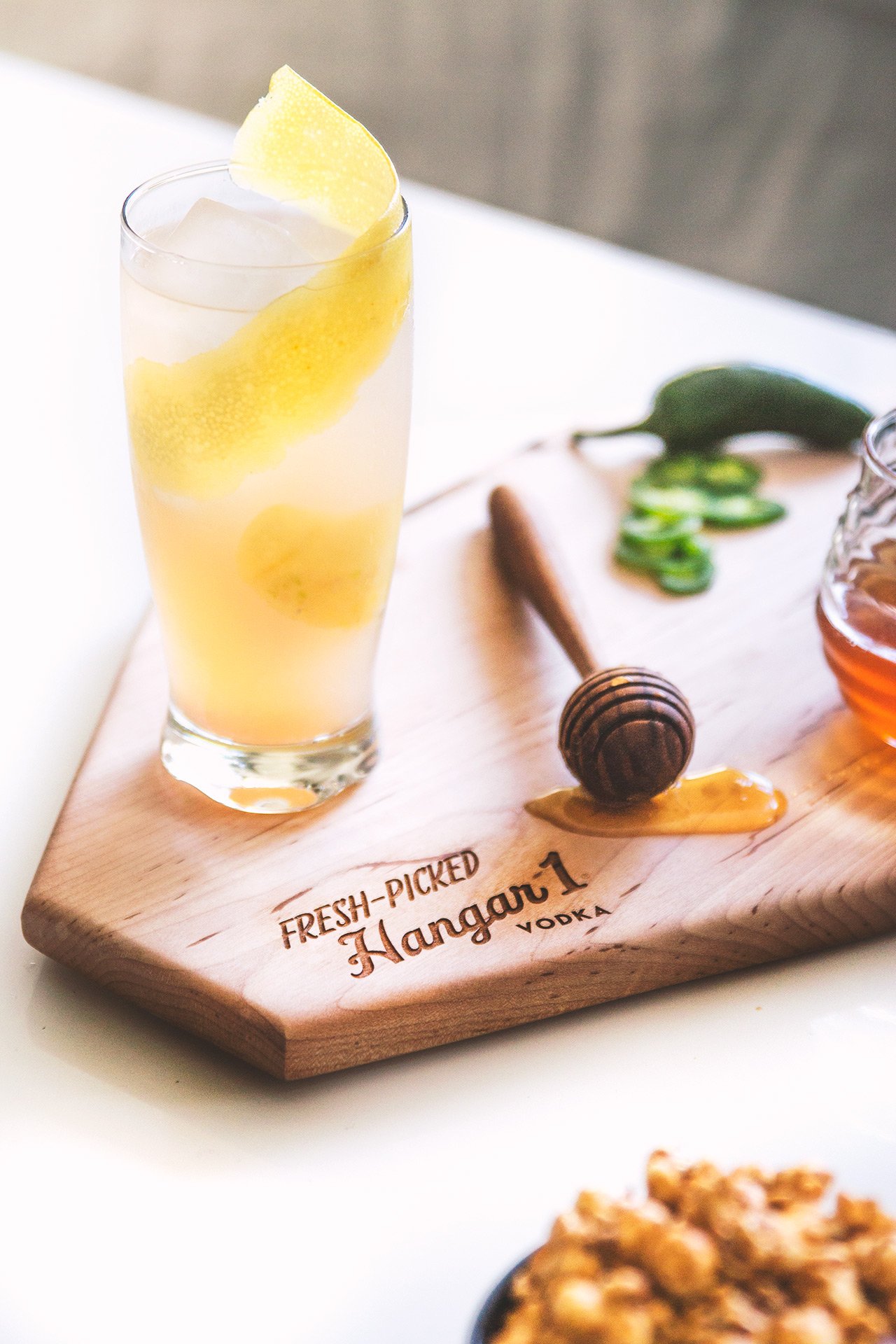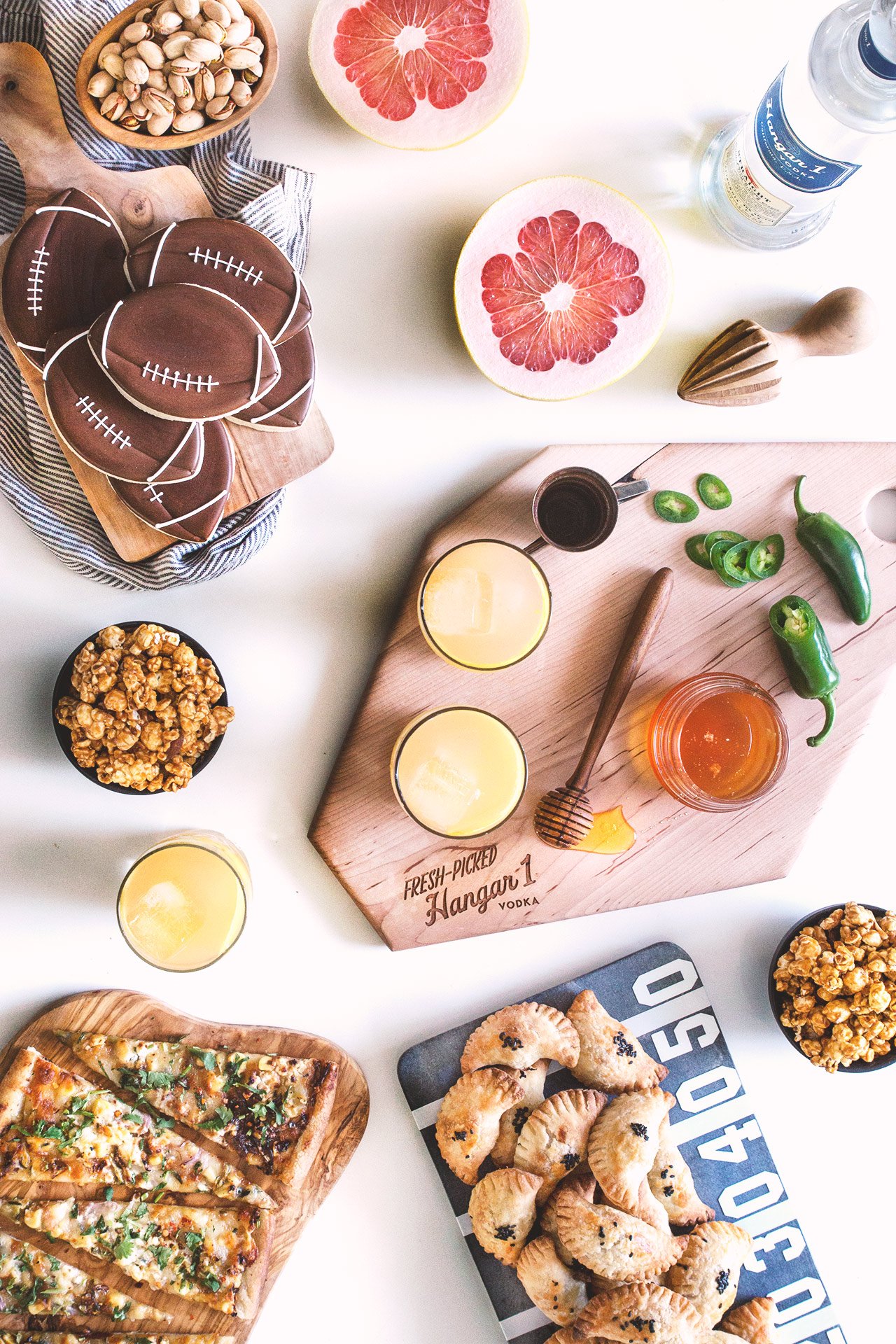 INSTRUCTIONS
Create a horse's neck garnish (long peel of citrus): run a vegetable peeler once around the entire circumference of the pomelo, creating a large spiral twist. Place the twist inside of a highball glass so that it curls upwards inside of the glass. Fill the glass with ice - this will hold the horse's neck in place.

In the bottom of a mixing glass, add the honey syrup and jalapeño slice, then muddle.

Add the Hangar 1 Straight Vodka, pomelo juice, vermouth, and elderflower liqueur. Fill with ice and shake for approximately 10 seconds.

Strain into the prepped highball glass, top with soda water, and serve!
(images by HonestlyYUM. This post was sponsored by Hangar 1 Vodka. Opinions are our own.)