About a year ago, I was tucked away in the corner of a food blogging event when two women approached me and introduced themselves. There must be some mistake, I thought. Why would these two happy, professional, seemingly well-adjusted women want to talk to some scruffy old guy? Plus, can't they see I'm hiding in the corner?! Well, I'm so glad they did. You see, the two women were Sarah and Alanna, and they're now two of my favorite people on the planet! In the past year we've shared countless laughs, a few cries, and even made ice cream floats. In addition, while I was busy sitting on the couch, Alanna wrote/photographed a book, and Sarah is . . . you guessed it, she's having a baby!! Sarah affectionately calls her baby-to-be Cheese Baby, so when Alanna brought up the idea of a virtual baby shower, we knew we had to cheese it up! Meanwhile, Audrey and I had been tinkering with a cheese puff recipe evocative of our childhood. There's a restaurant and bakery here in Berkeley called Fat Apples, and they make the most deliciously fluffy little sweet cheese puffs. We were searching for something similar, and after some trial and error, I think we nailed it. The rough puff pastry dough is divine – layers upon layers of buttery magic, perfect for a cheese baby girl!! Be sure to check out the links below for other #cheesebabyshower goodness.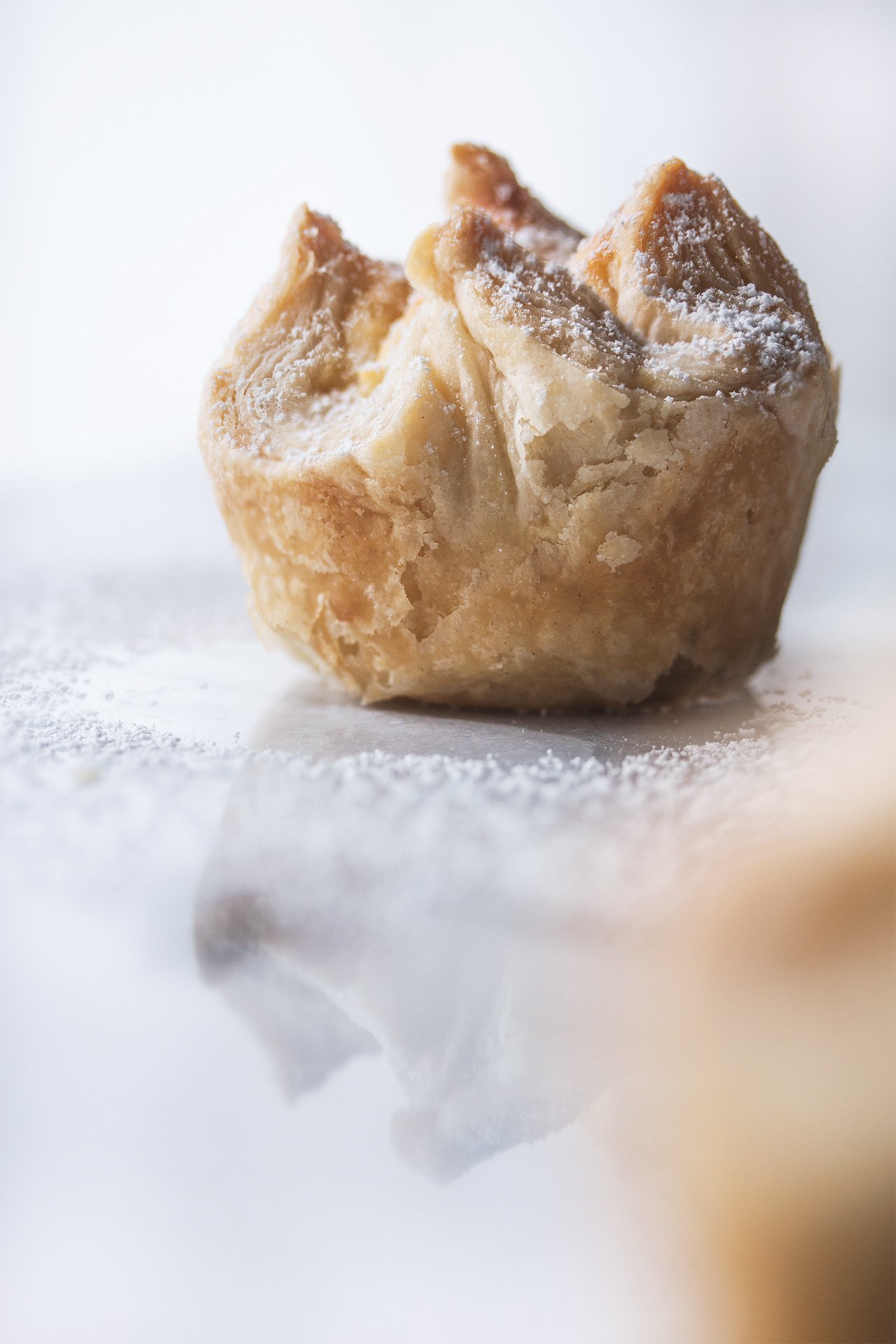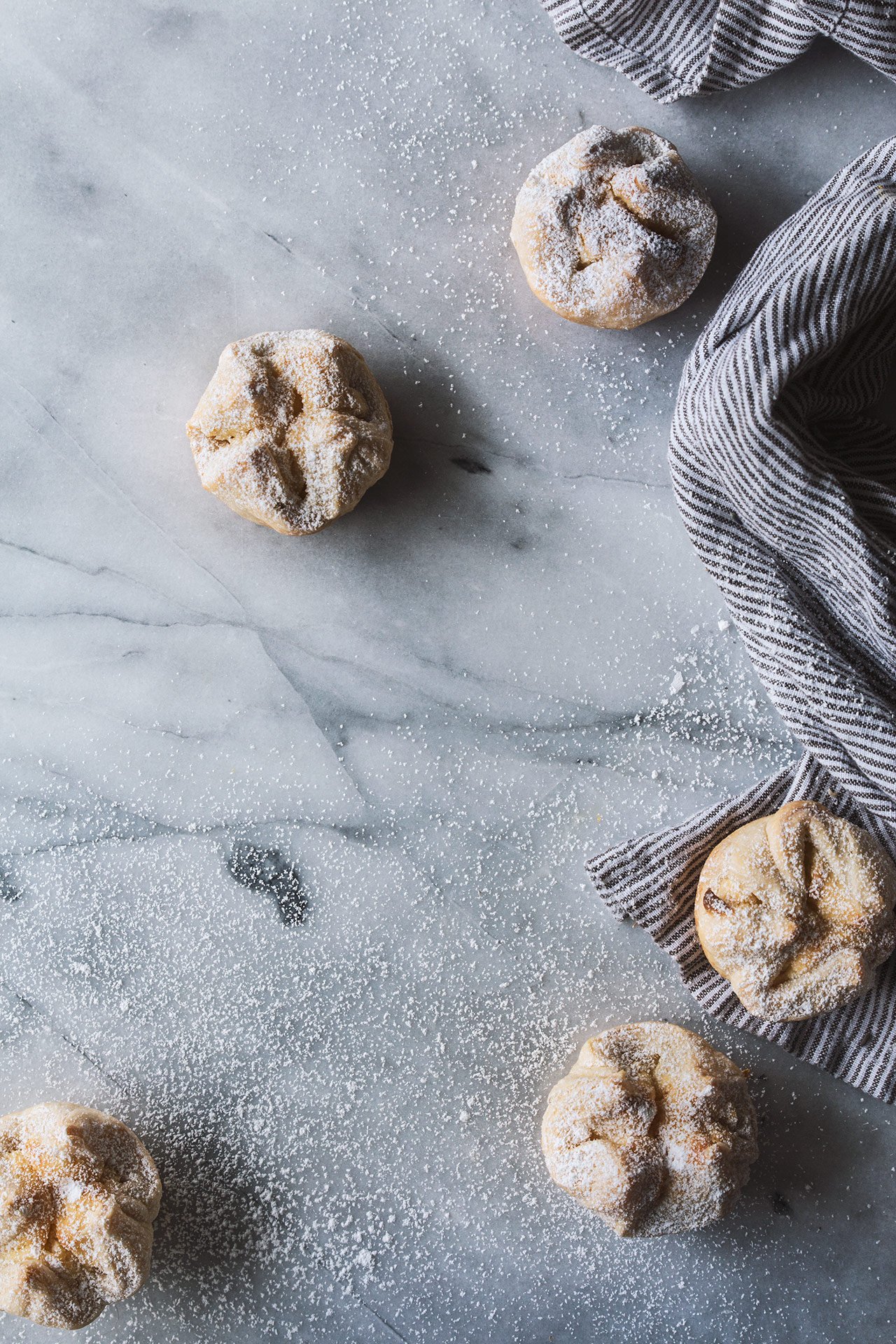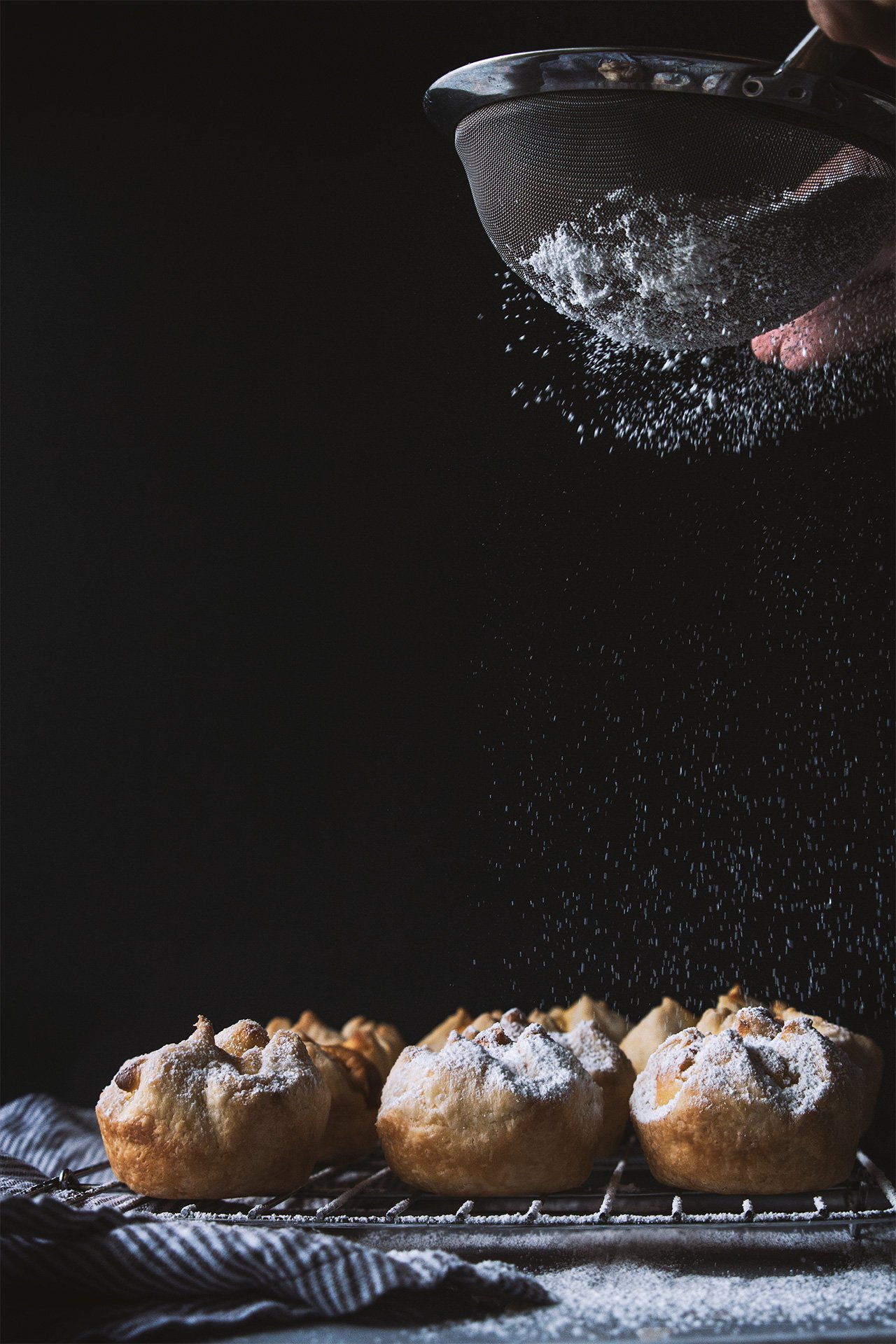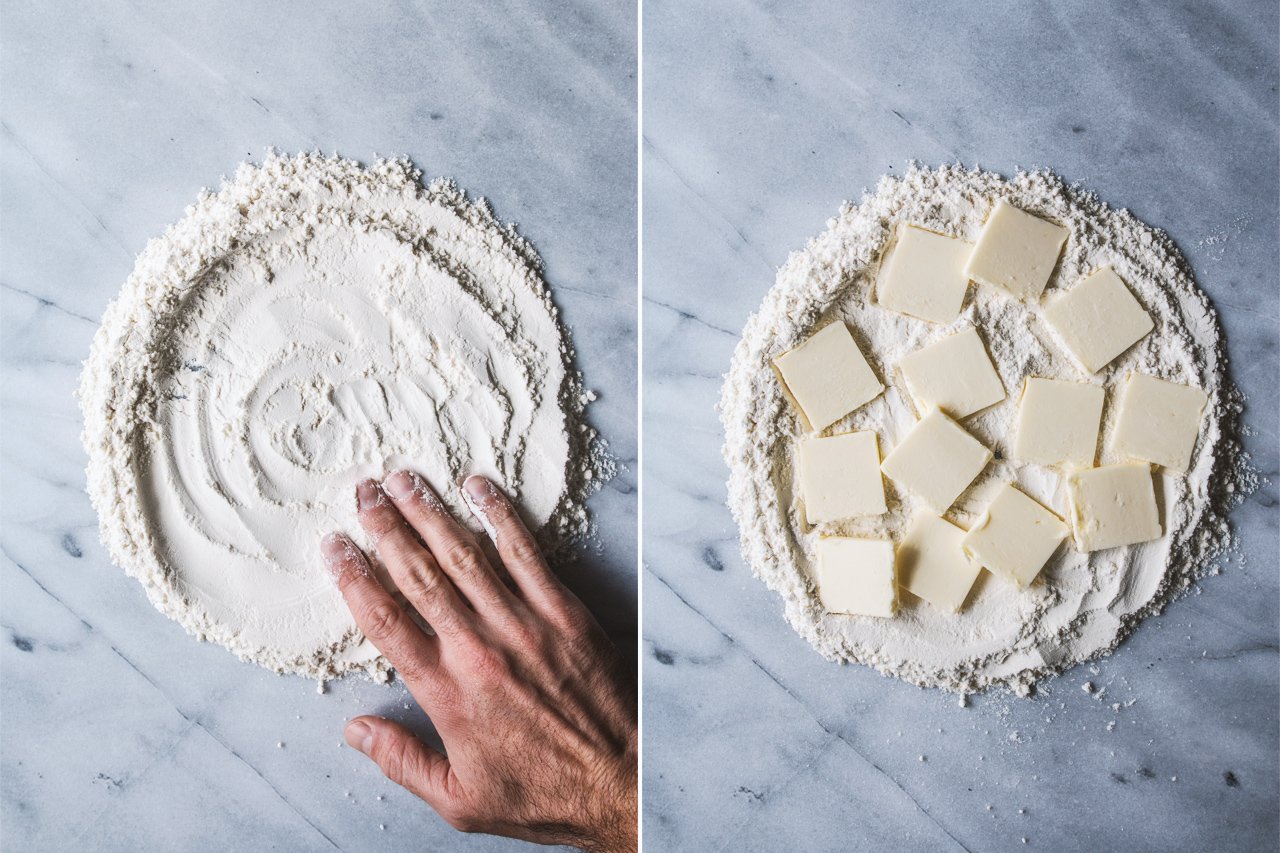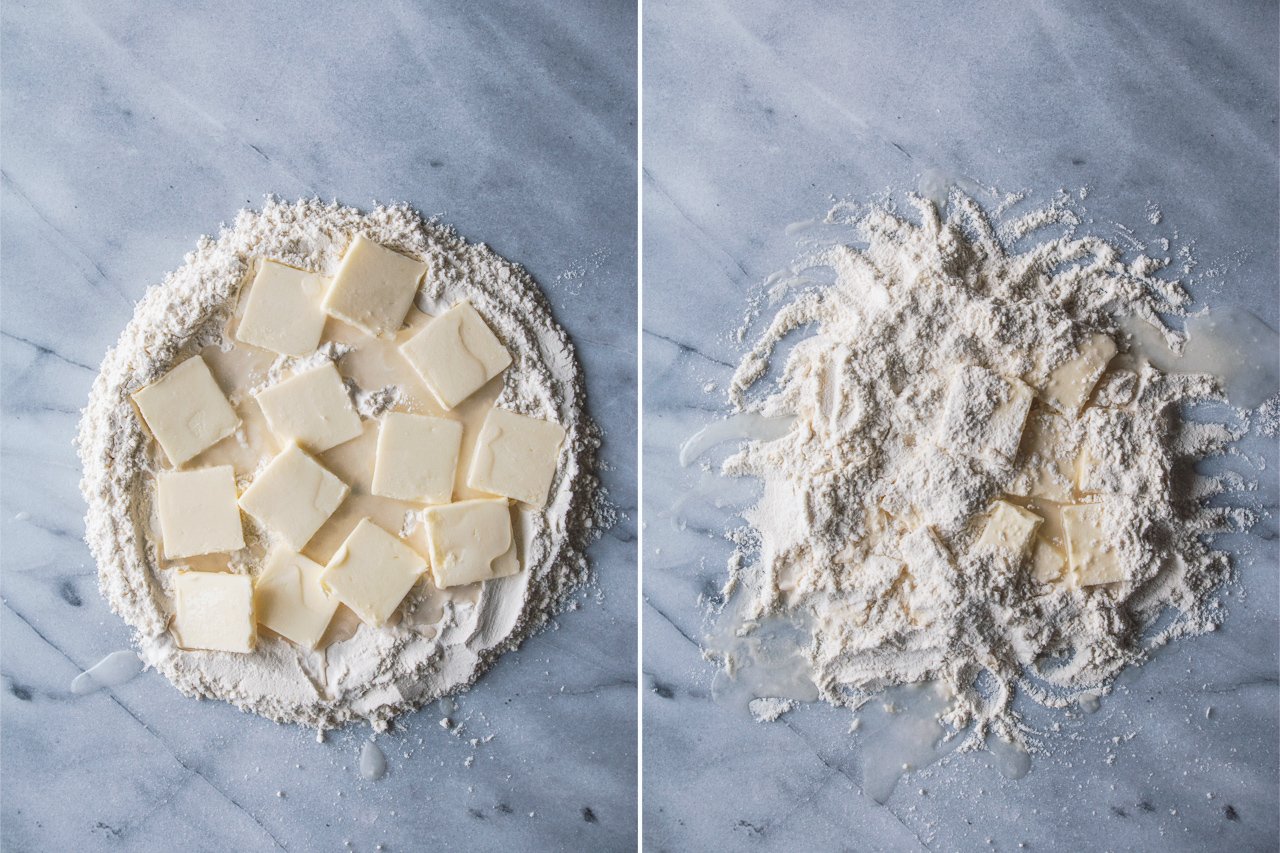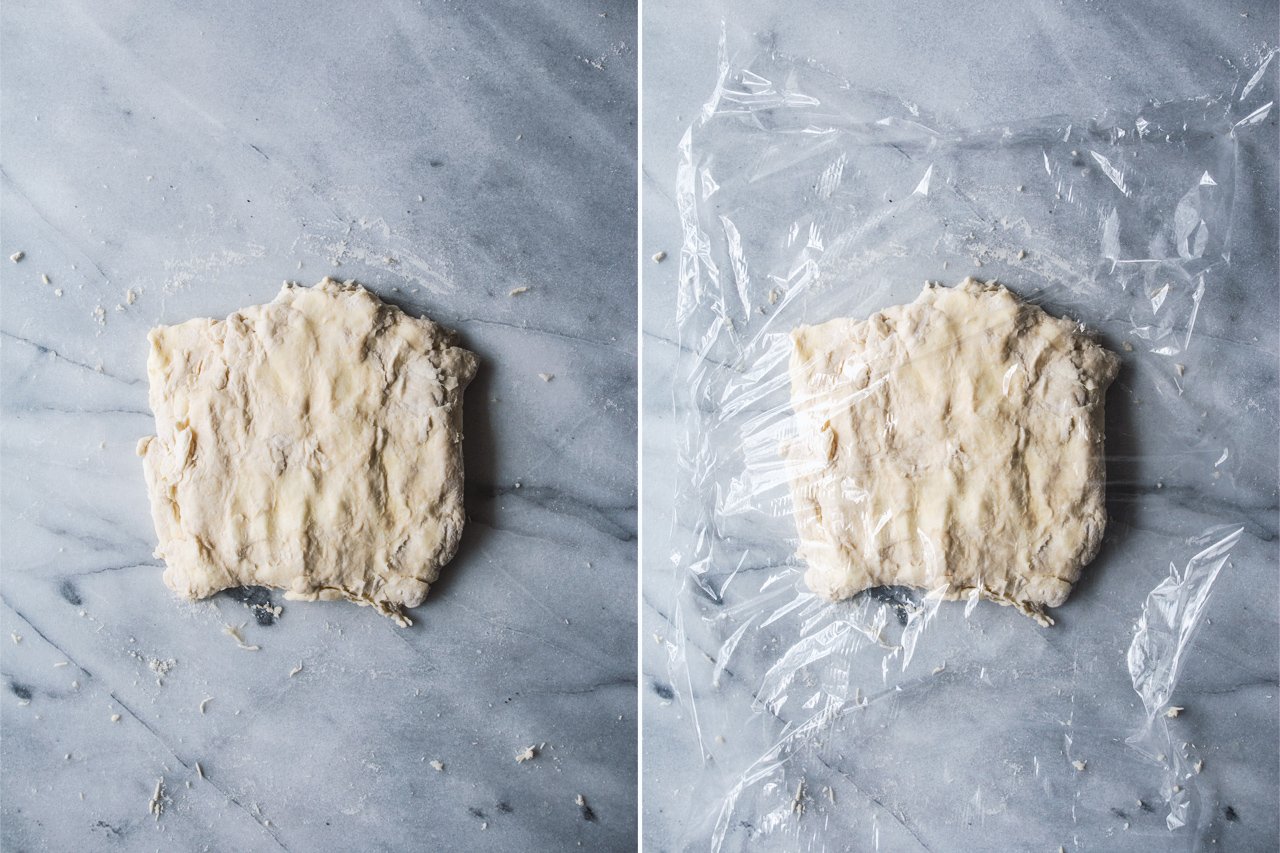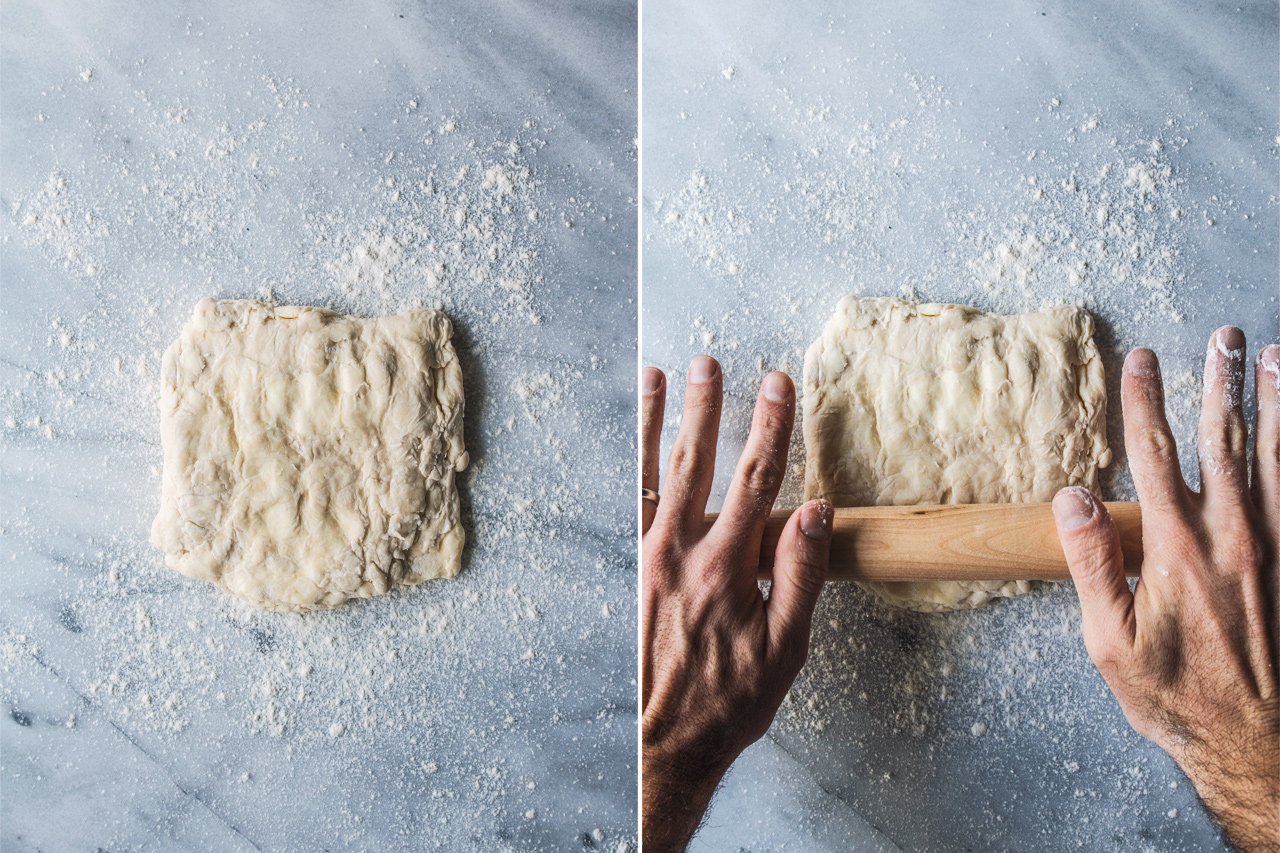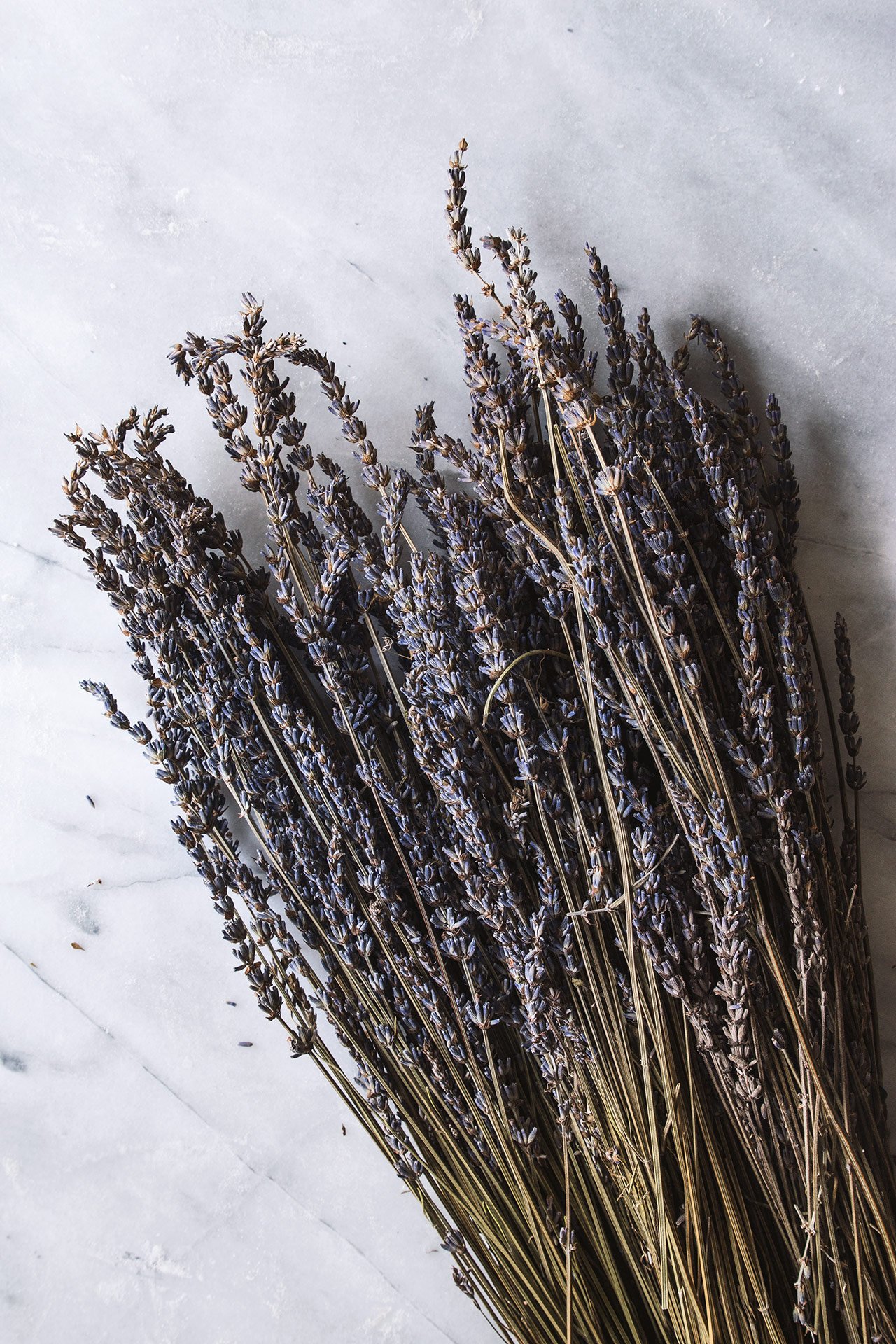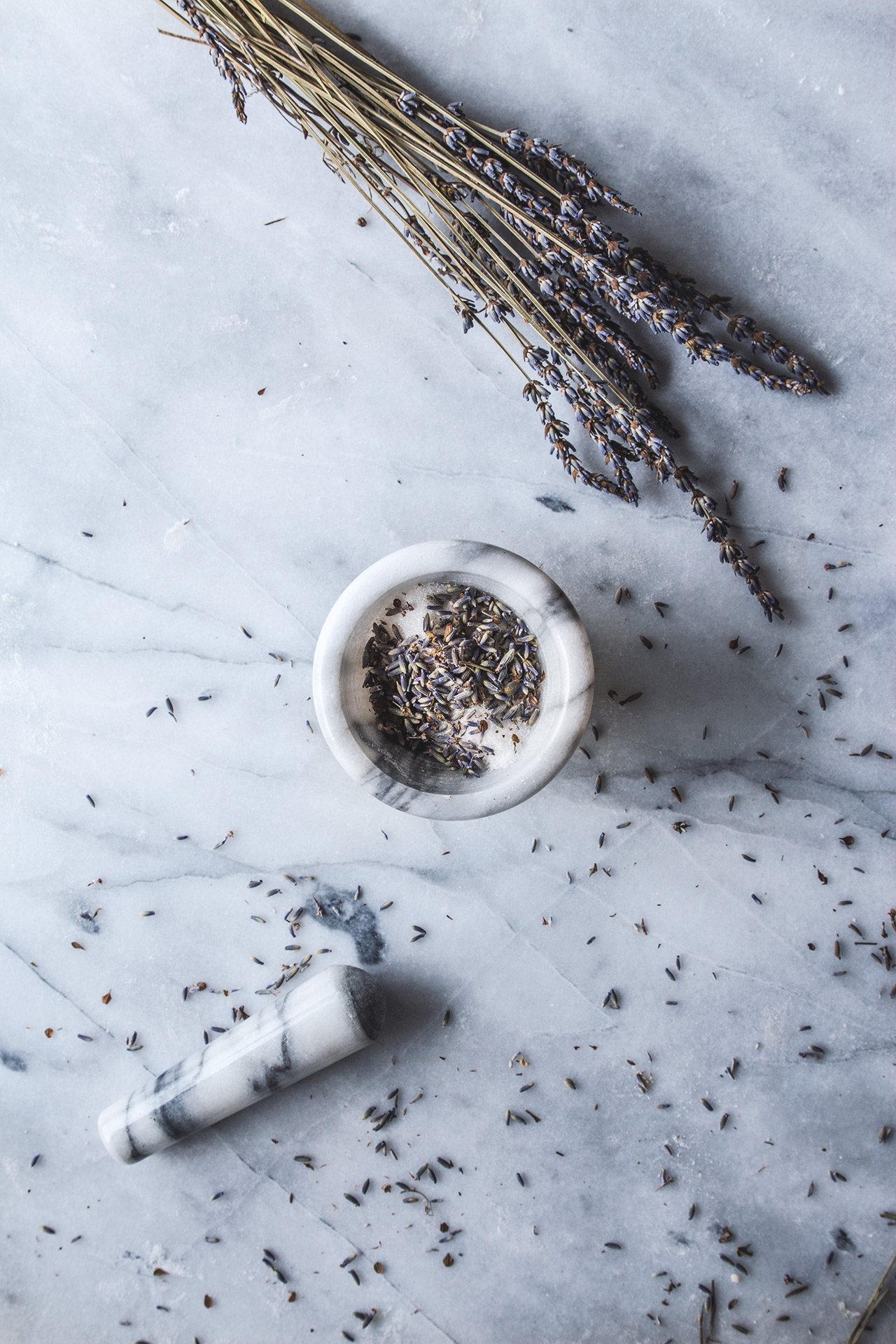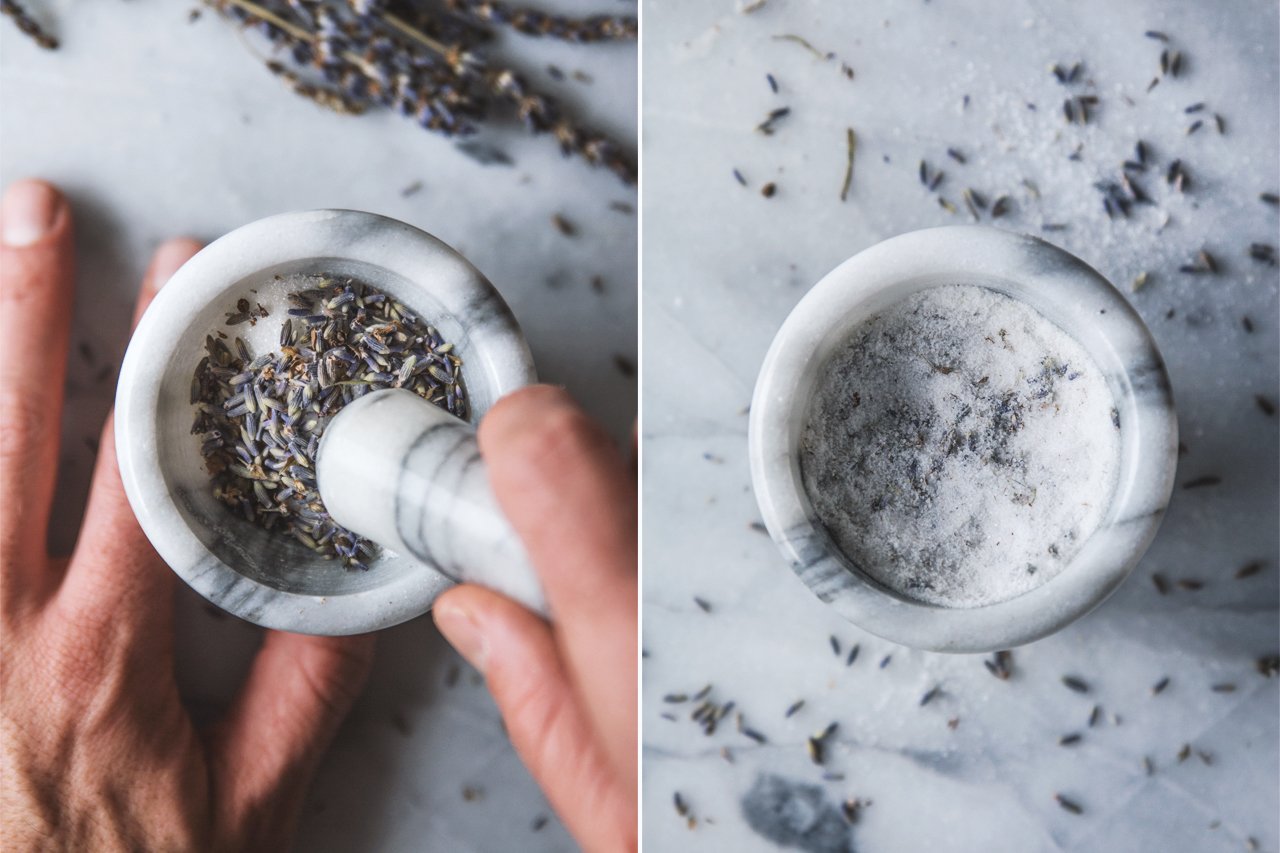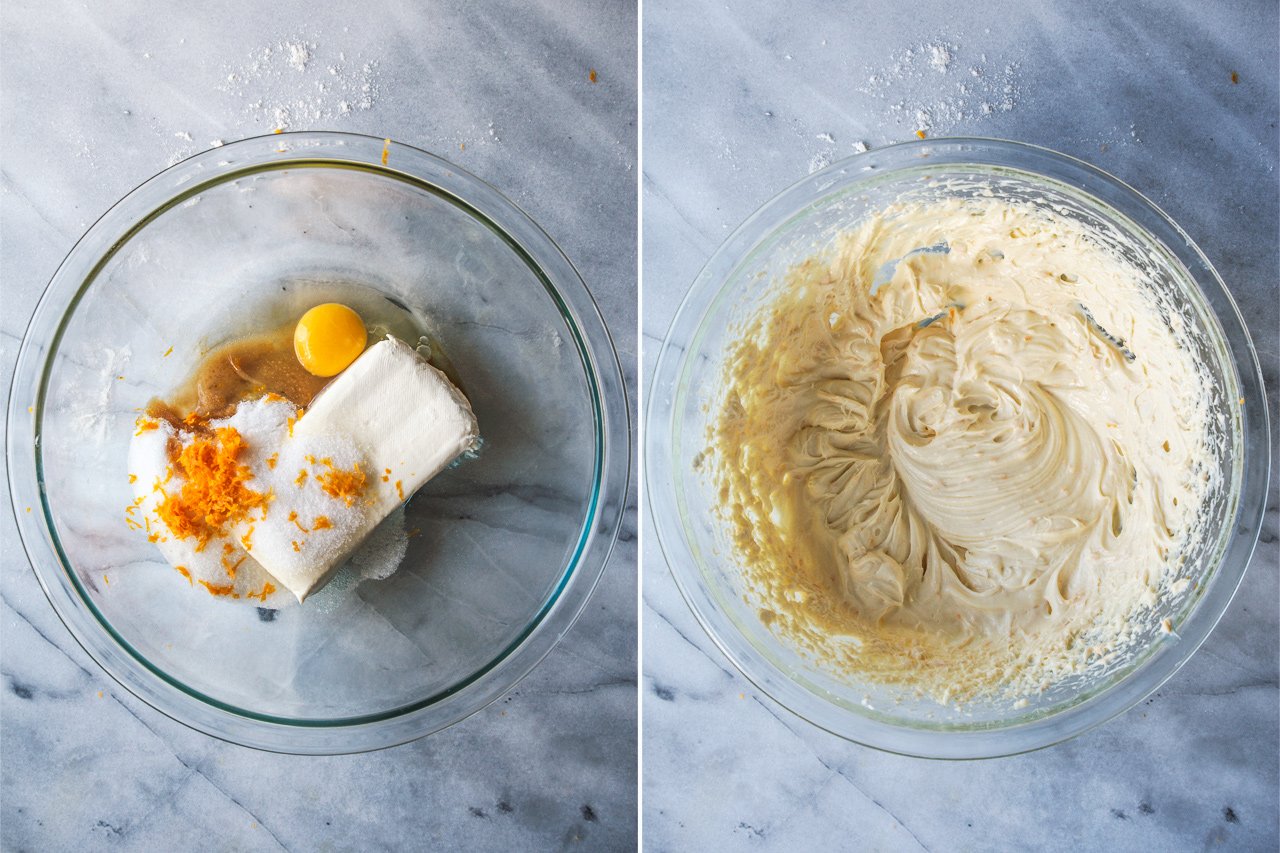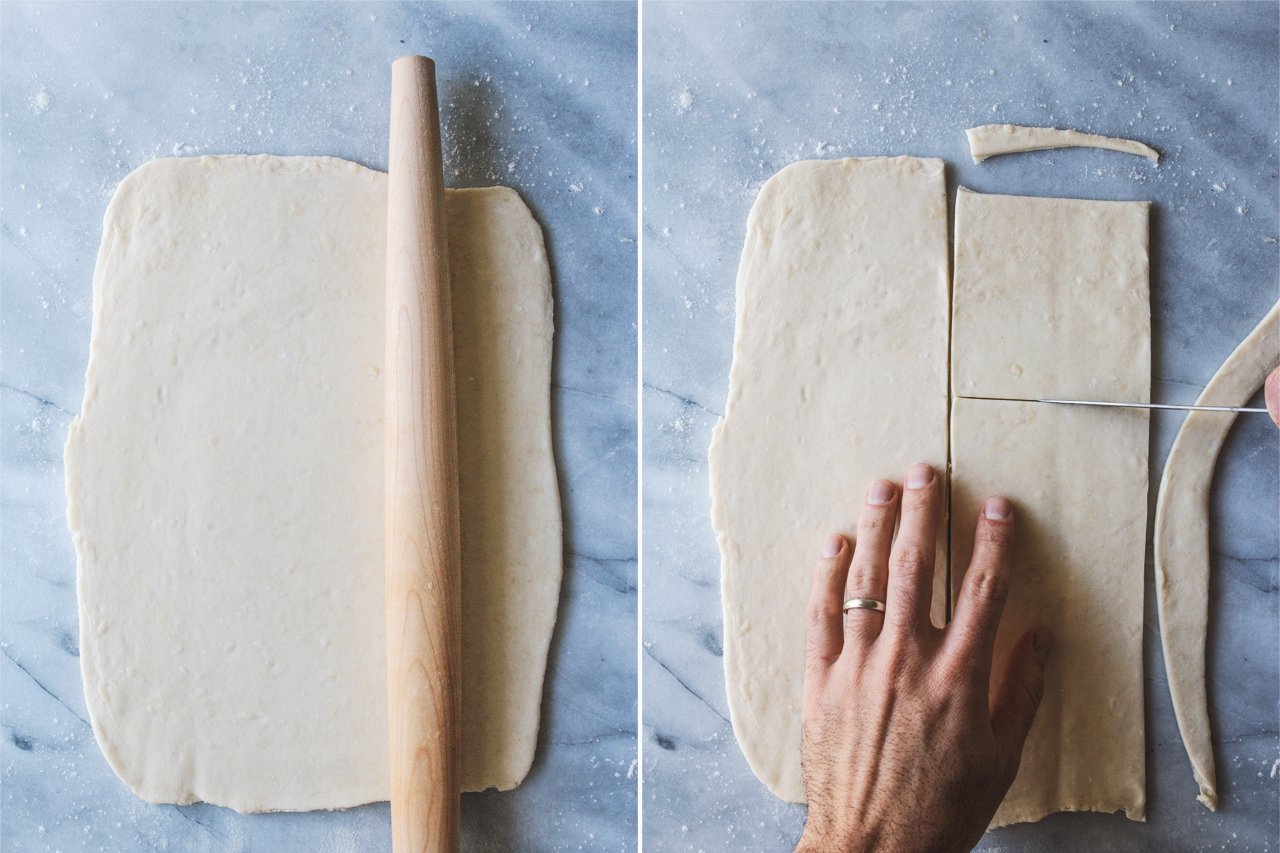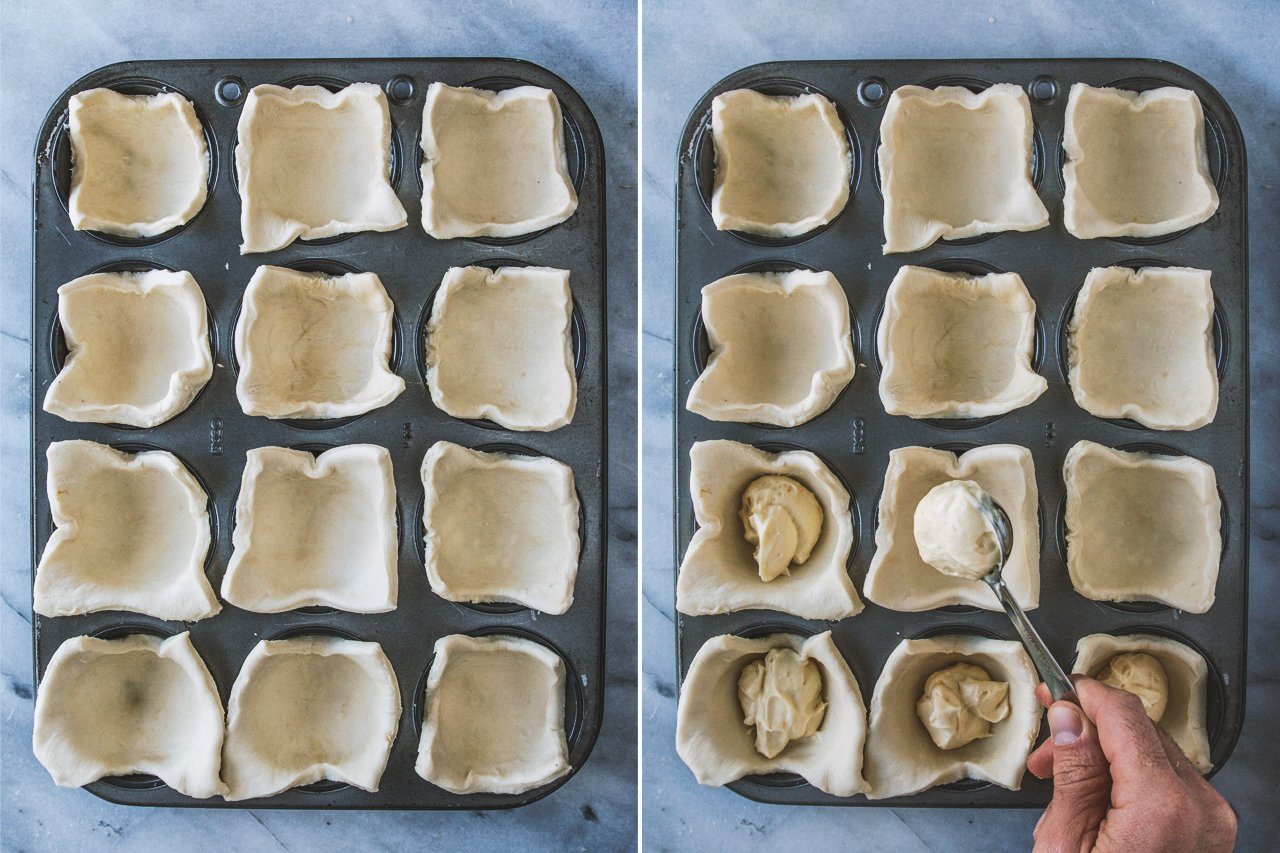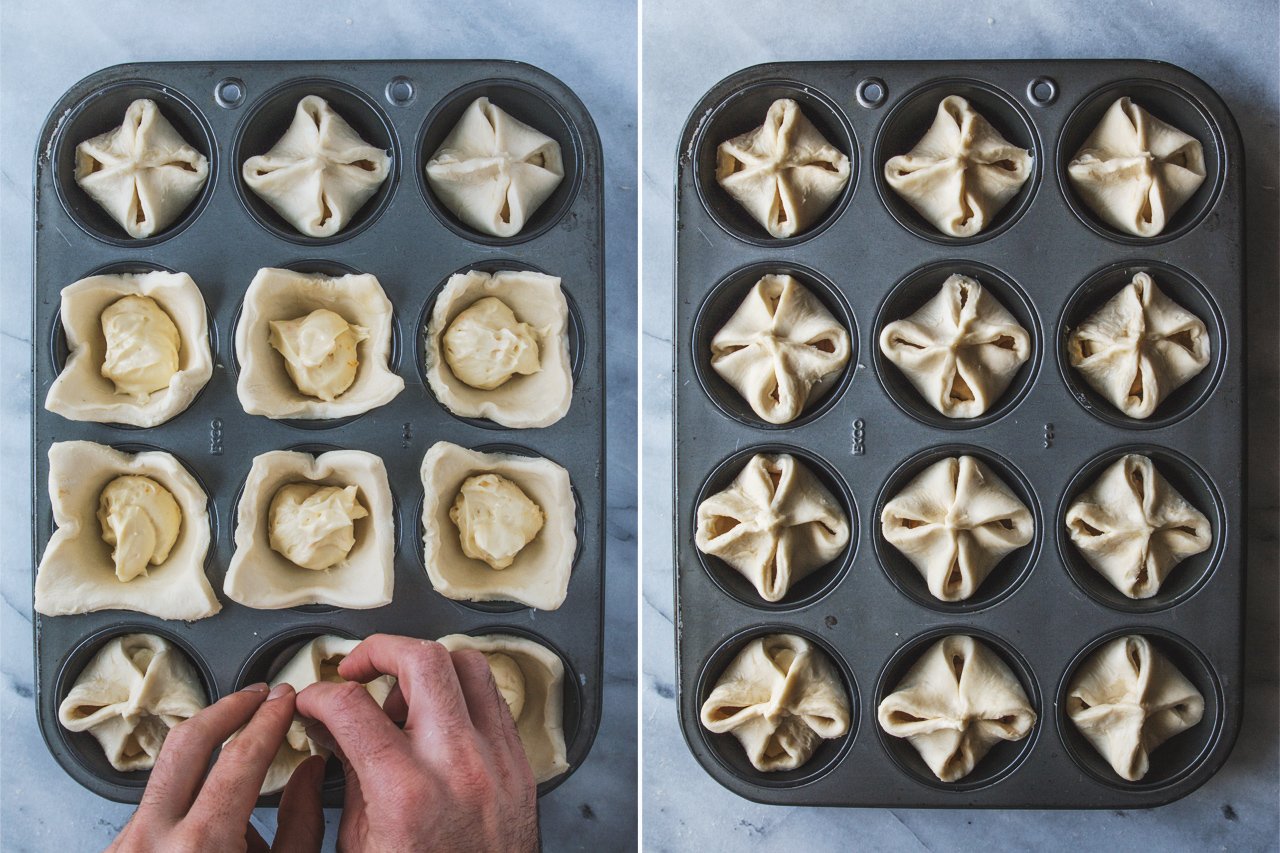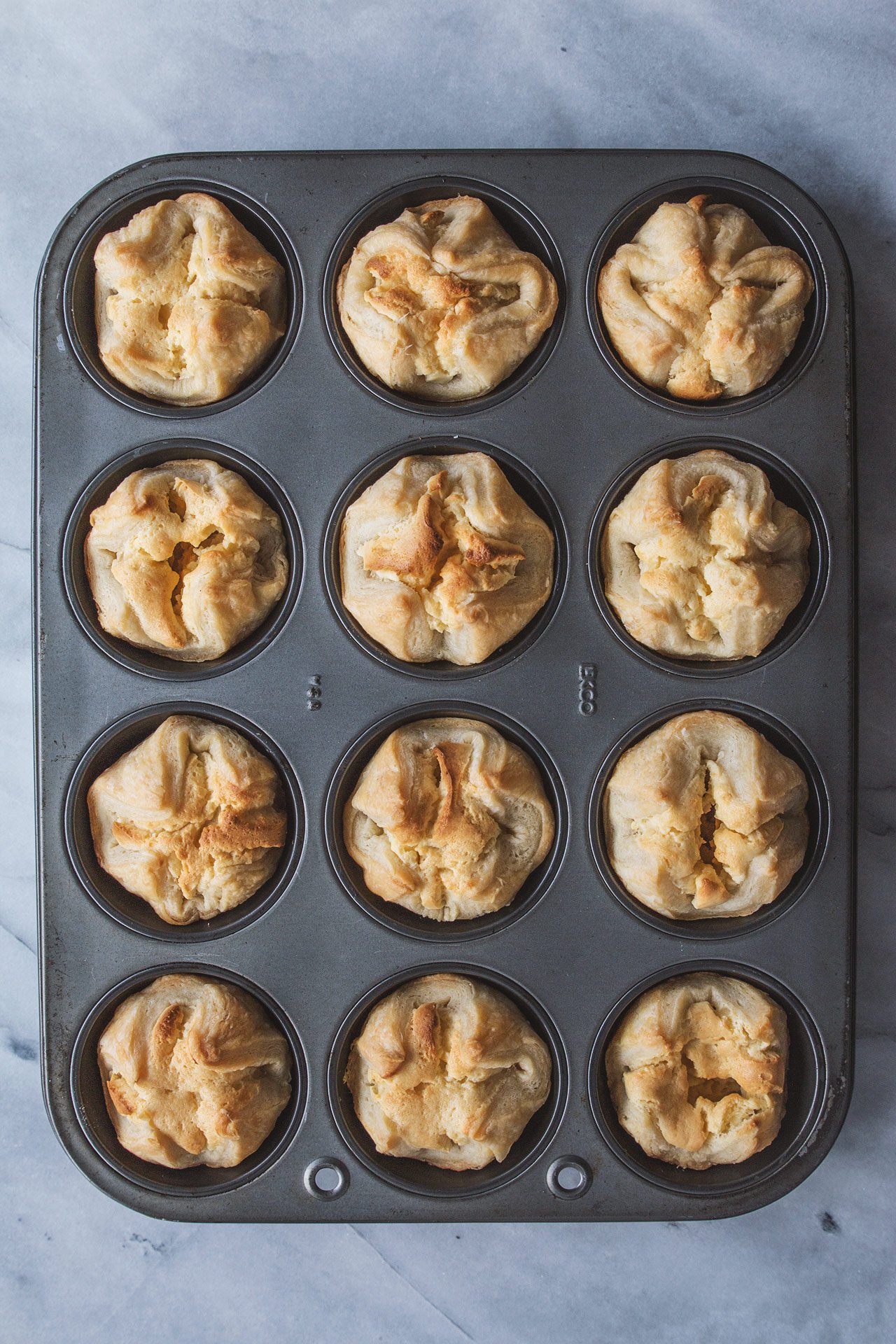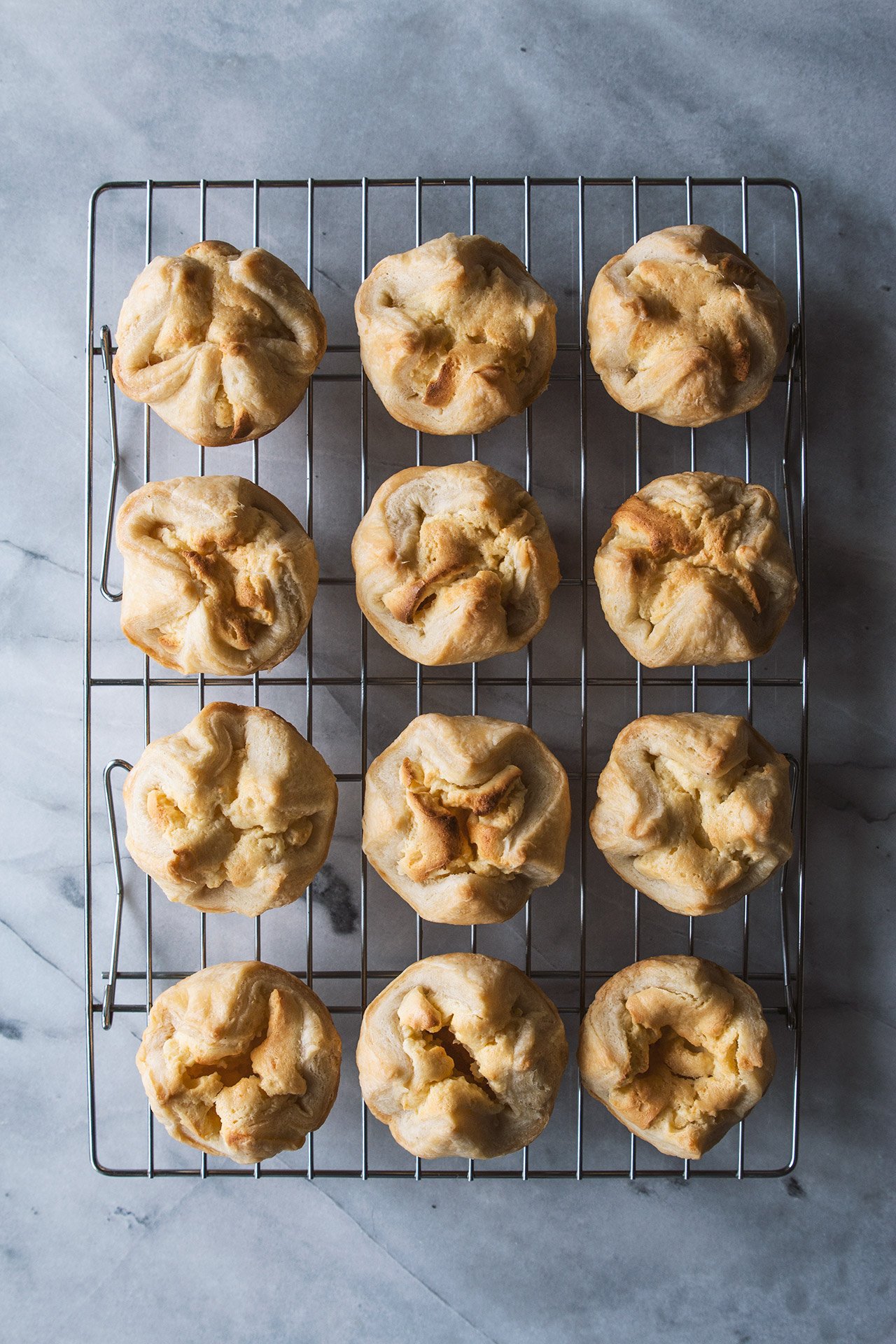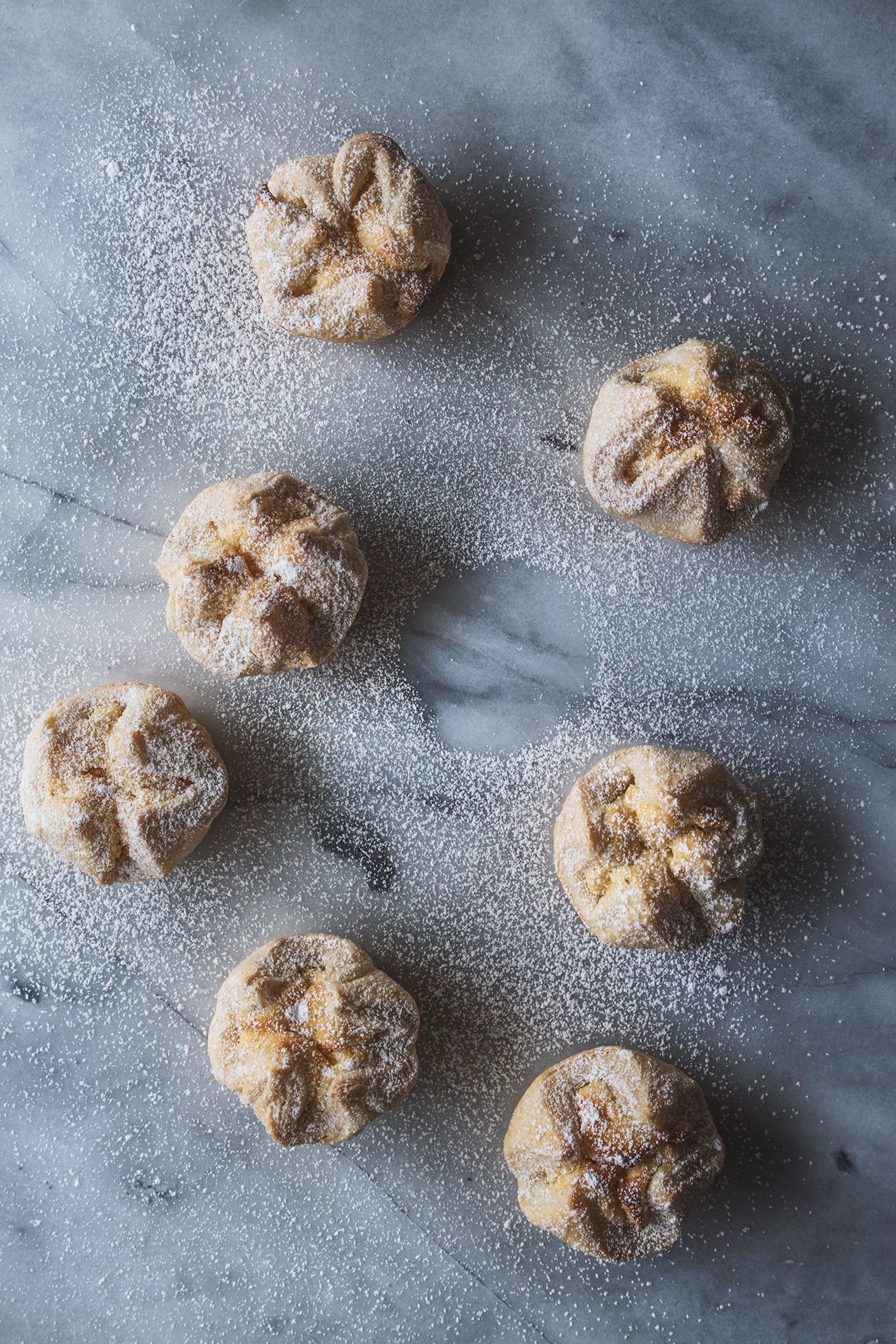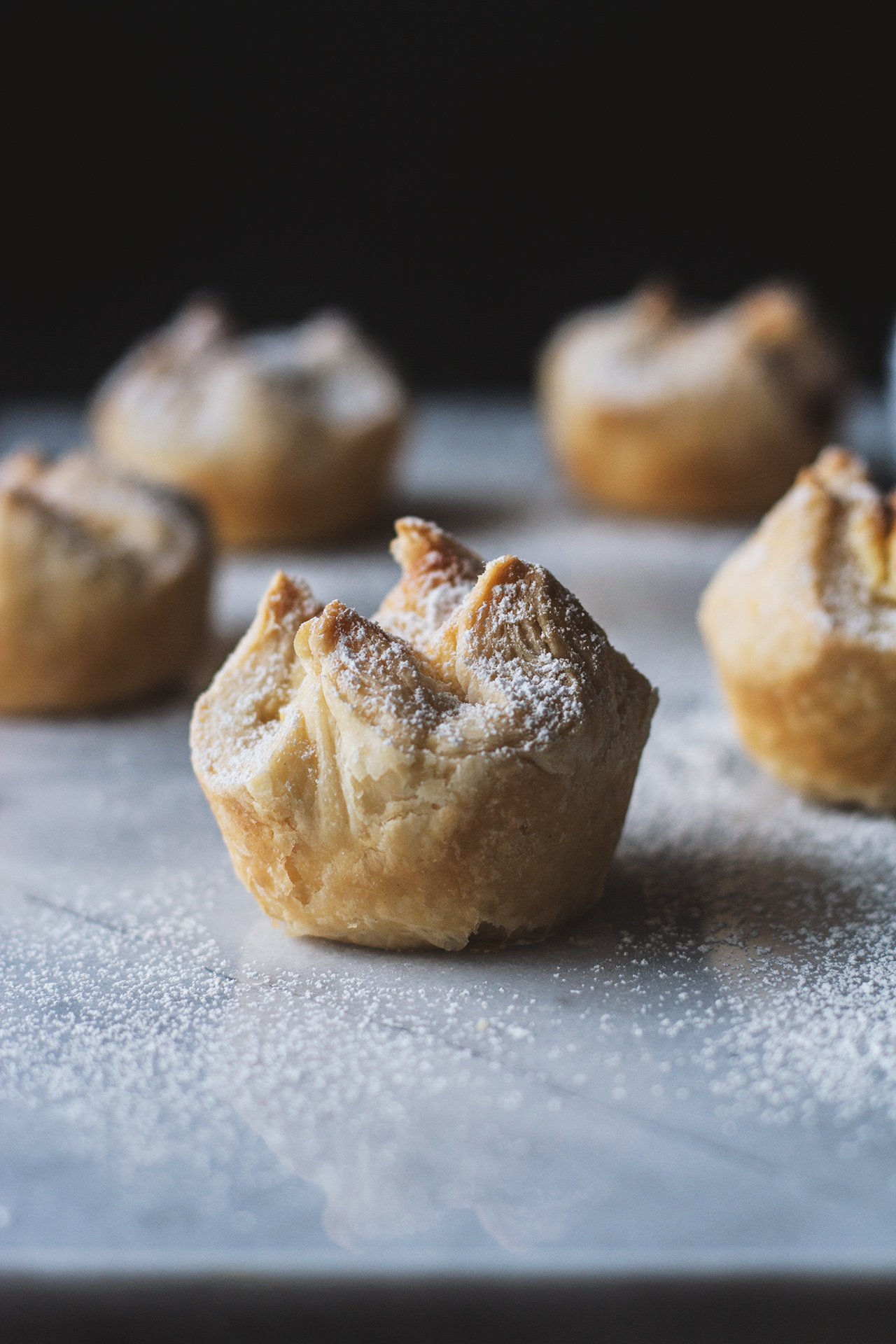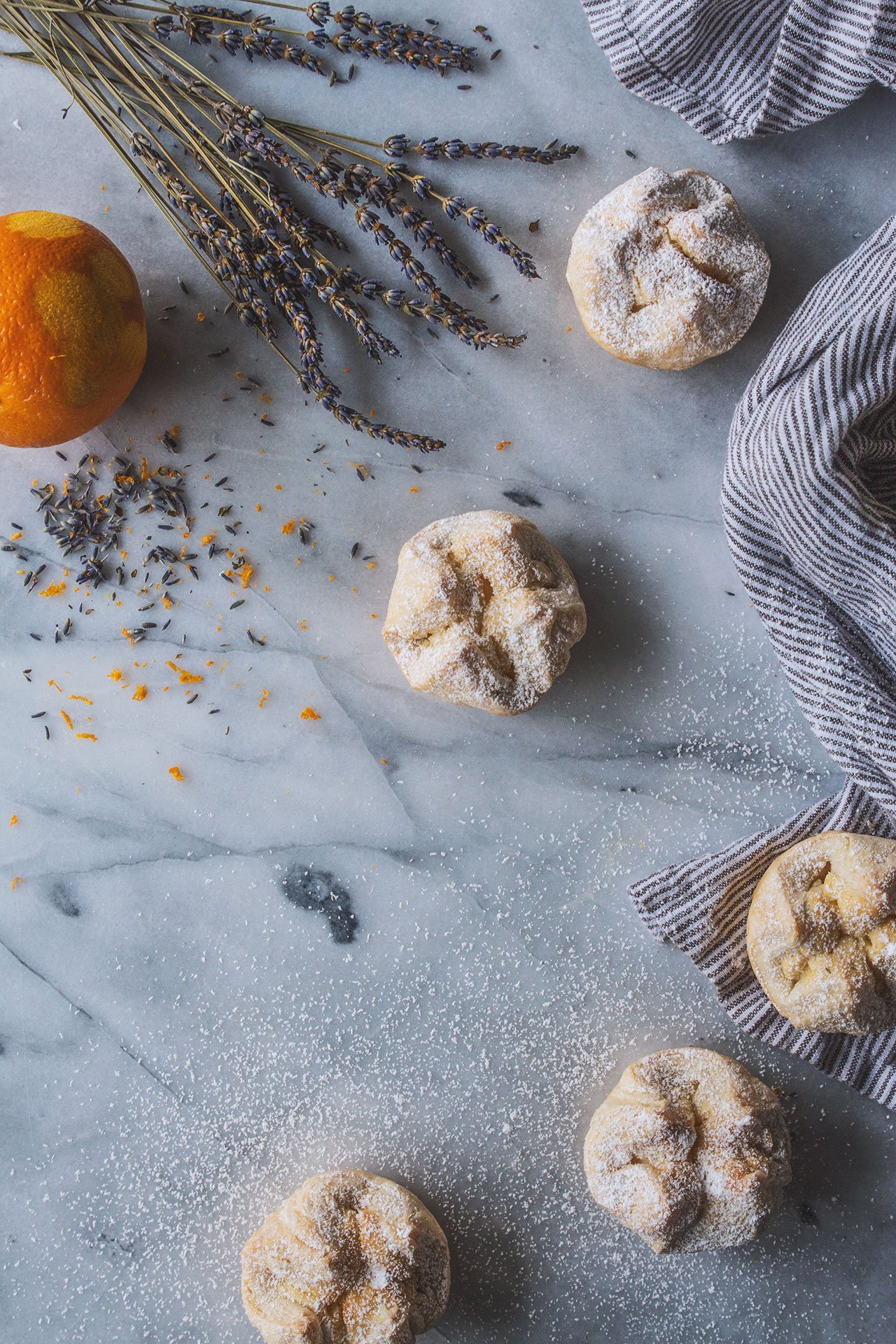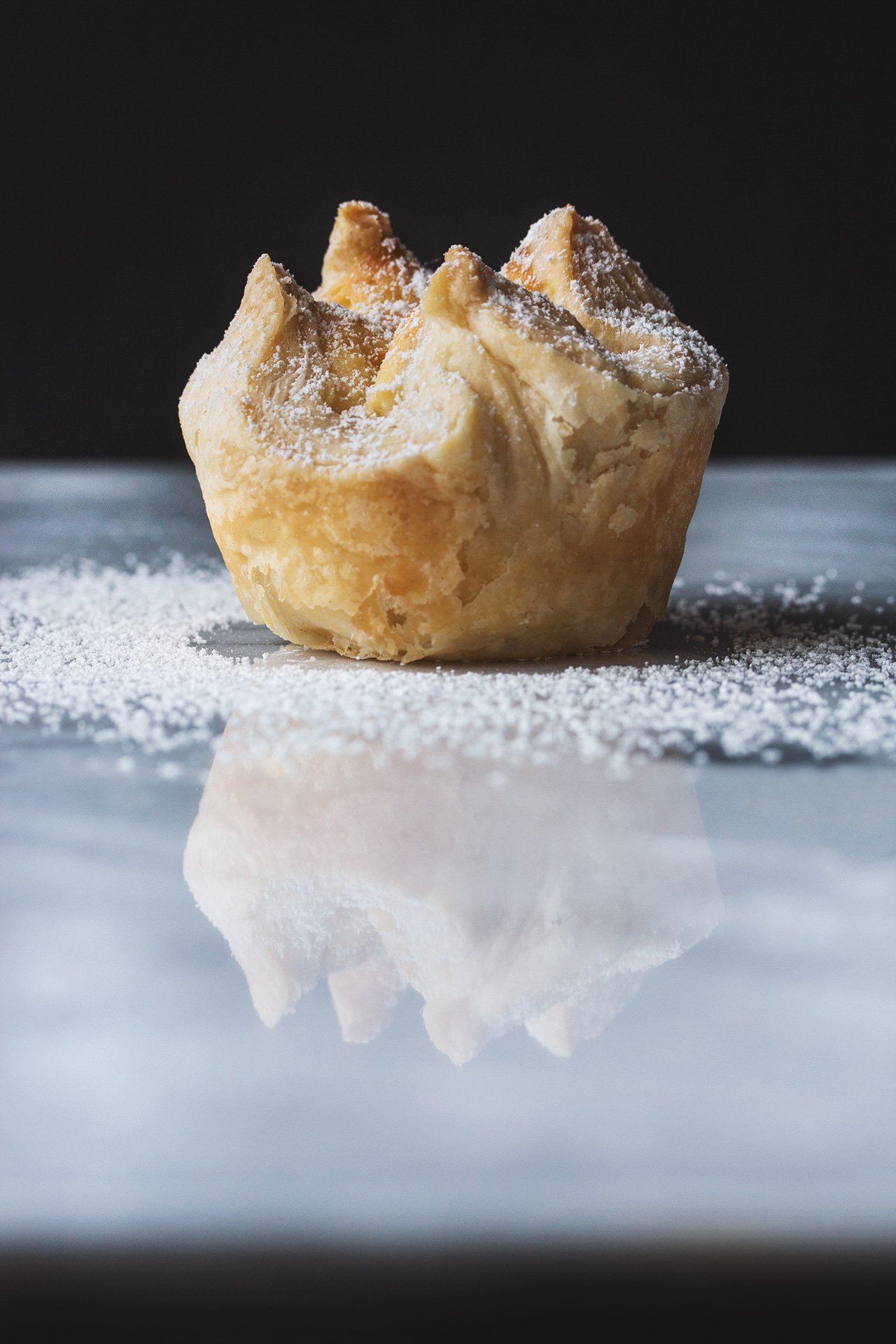 SWEET CHEESE PUFFS (makes ~12)

Ingredients for the rough puff pastry dough:

2 cups flour
2 sticks of cold butter
1/4 tsp salt
10-12 tbsp ice water
extra flour for dusting

Ingredients for the filling:

one package (8 oz) cream cheese, room temp

1/2 cup sugar

1 egg

1.5 tsp vanilla extract

1.5 tsp orange zest OR 1 tsp lavender buds (optional)

powdered sugar for dusting

Directions:

Mix the flour and salt together and place the mixture directly on a pastry board or work surface and spread into a circle. Cut the cold butter into 1/4 inch thick slices, and lay them out on top of the flour.

Sprinkle the water over the flour and butter circle. Using your hands, gently mix the water into the flour and butter. Use a pastry scraper to fold the mixture in half, picking up any loose flour from underneath and adding it back in. Press down with your hands. Repeat the process of folding in half and pressing down a few more times until you have a rough dough with no more loose flour.  You should still see pads of butter and the surface will not be homogenous.  Shape into a rough rectangle, wrap loosely in plastic wrap, and refrigerate for 30 minutes.

Lightly flour your work surface and remove your dough from the refrigerator. Roll the dough out into a 1/2 inch thick rectangle. Fold the dough into thirds and roll out again into a 1/2 inch thick rectangle. Repeat this process one more time, dusting sparingly with flour as needed to keep the dough from sticking to your surface. Wrap the dough in the plastic wrap again and refrigerate for another 20 minutes.

Repeat the same process of rolling out the dough into a 1/2 inch thick rectangle on a lightly floured surface.  Fold into thirds again. Repeat this process of rolling and folding 2-3 more times. At this point your dough should look nearly homogenous with just small speckles of butter. Wrap again with plastic and refrigerate for 1 hour.

At this point you can make your sweet cheese filling. If using lavender, take your lavender buds and about 1 teaspoon of the sugar and crush using a mortar and pestle. Sift through a fine mesh strainer to remove the big pieces that didn't break down.

Add all your filling ingredients to the bowl of a stand mixer (hand mixer works too!) and blend until mixed well and light in texture, about 5 minutes. Set aside.

Preheat the oven to 375° F.  Take your dough out of the refrigerator after the hour is up and roll it out into a rectangle, about 1/4 inch thick.  Cut the dough into squares, maybe just slightly bigger than 3×3 inches.

Gently place the squares into a muffin tin, pressing down and stretching slightly to fit into the cup. Add a heaping tablespoon of the cheese filling into each one. Pinch the corners of the dough together to close.

Bake for 35-40 minutes, or until golden.  Let cool for about 10 minutes in the muffin tin, then transfer to cool completely on a wire rack. Dust with powdered sugar and enjoy!
More #CheeseBabyShower bites from around the web:

Cheesy Things

Sweet Things

Cheesy & Sweet Things
(images by HonestlyYUM)