My latest obsession is everything spice. I had some left over from a bagel experiment and started putting it on eggs. Mind. Blown. I couldn't believe I hadn't discovered this earlier. The everything spice is so crunchy, flavorful and salty that it's pretty much great on everything. You can put it on some toast with cream cheese and lox or avocado toast. Make a batch of it, keep it with your other salts and seasoning and have fun with it!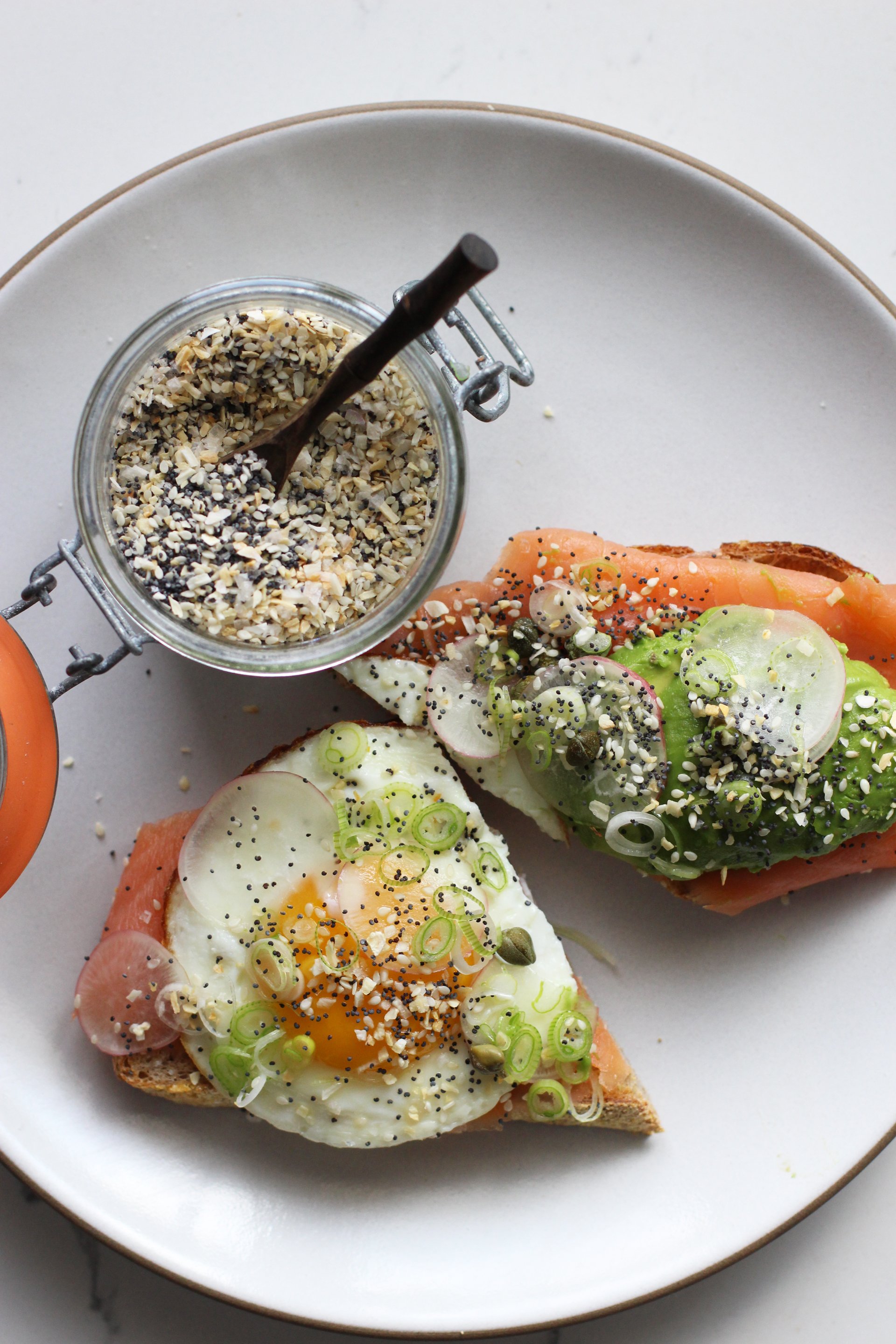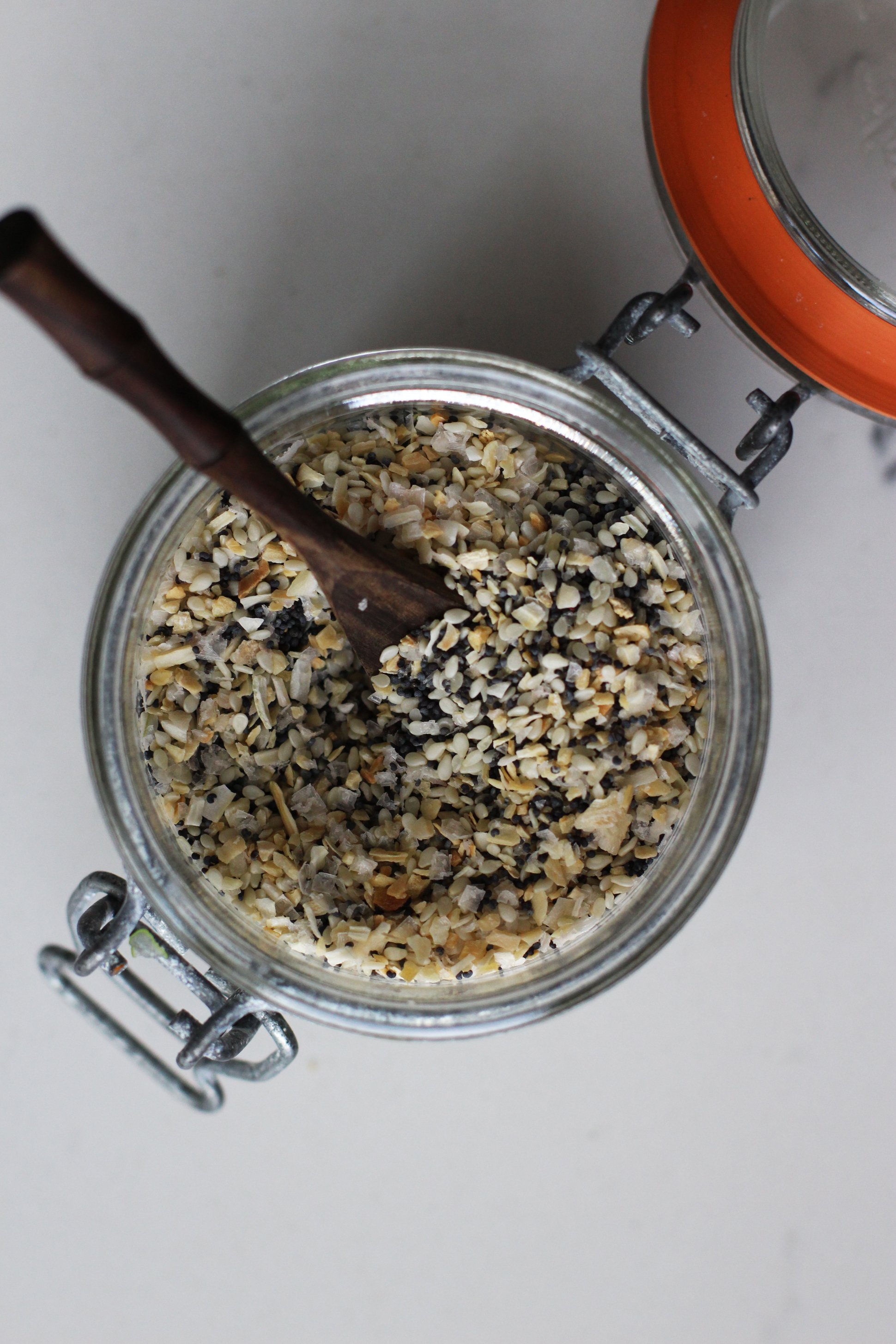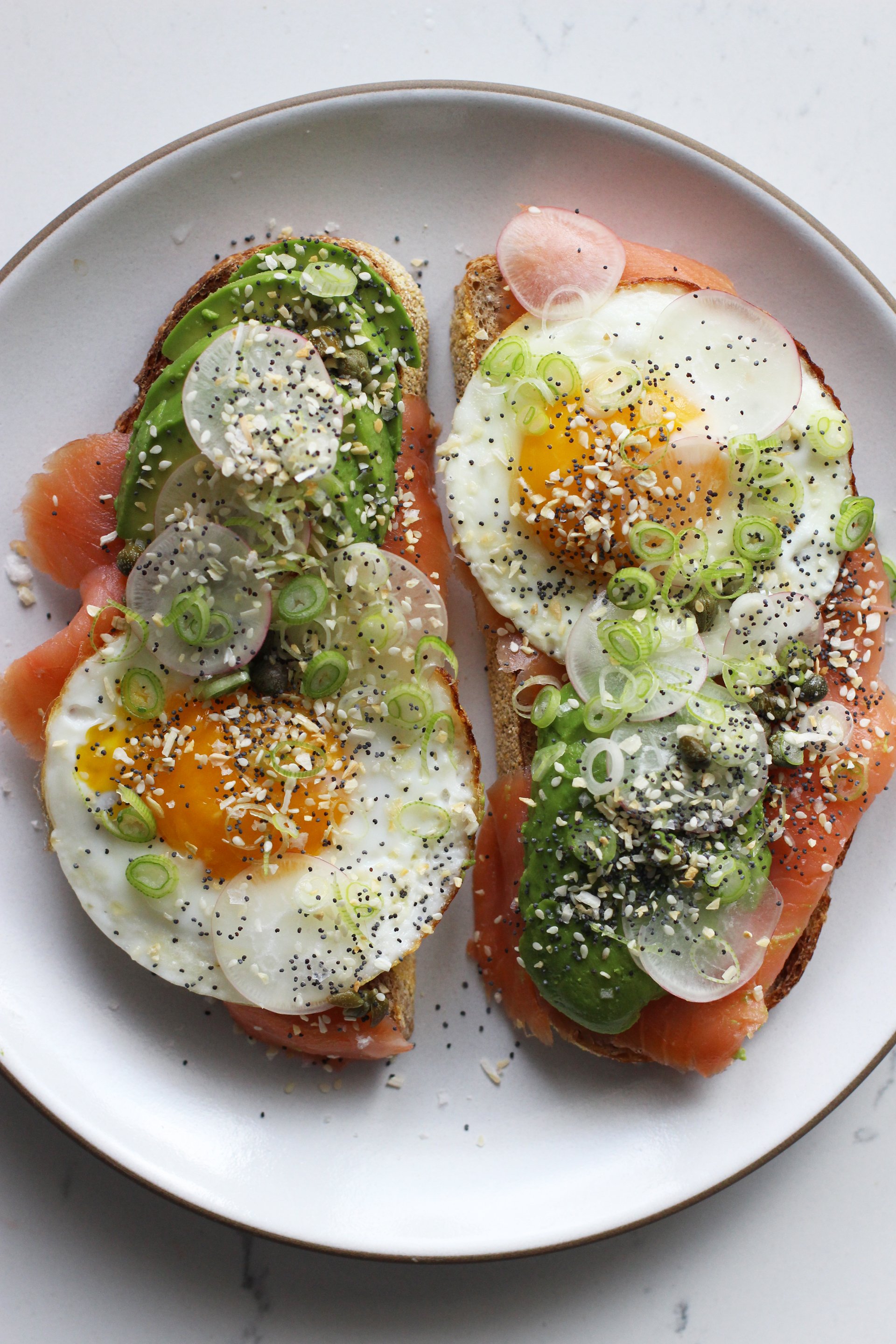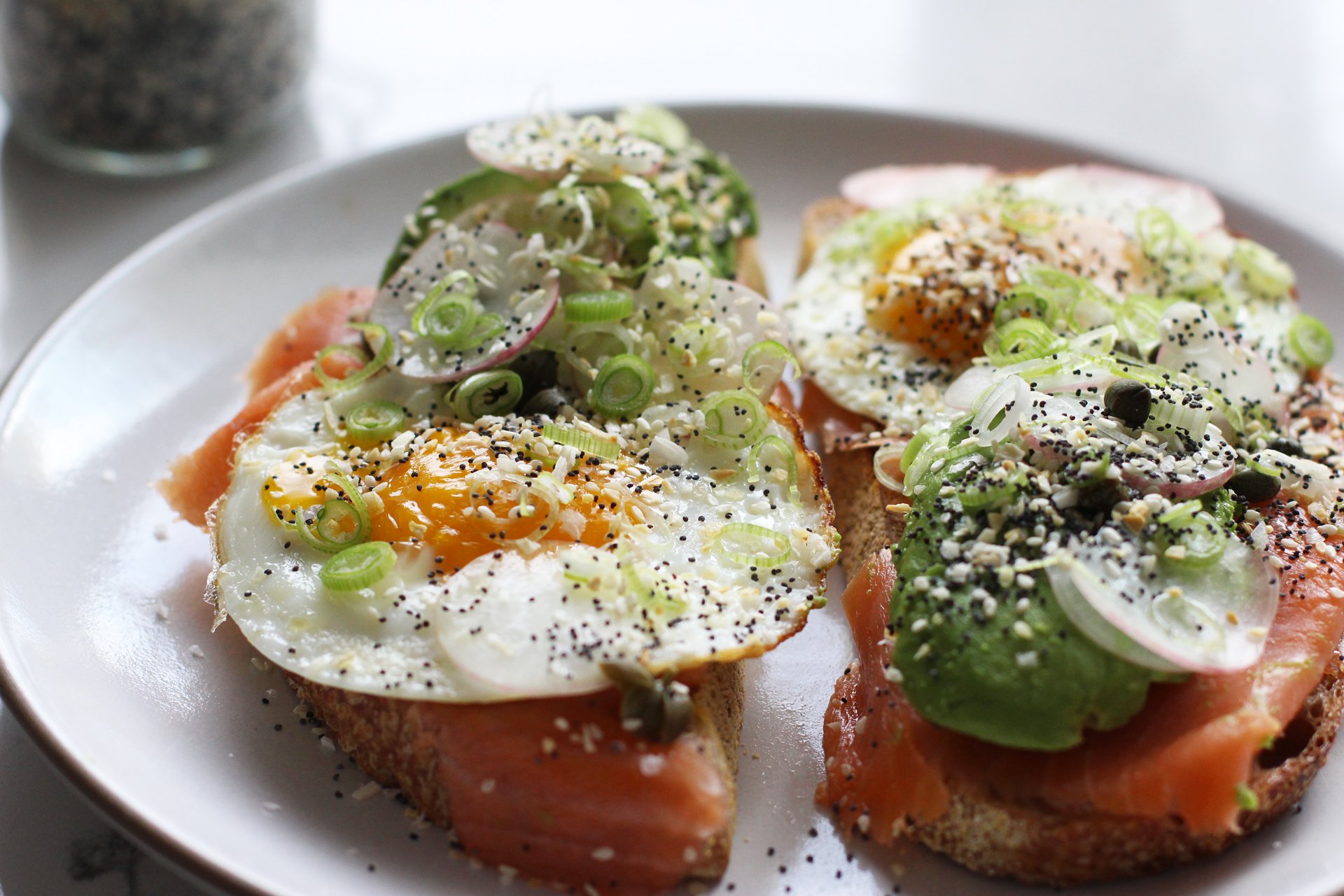 EVERYTHING SPICE

Ingredients:

3 tablespoons of poppy seeds
3 tablespoons of sesame seeds
1 1/2 tablespoons of dried minced onion
1 1/2 tablespoons of dried minced garlic
2 tablespoons of coarse sea salt

Directions

Combine all ingredients and mix.