The start of the new year can be a chance to press the re-set button on eating habits. I never like to go too extreme with crazy diets or restrictions because I always think it's better to take the sustainable route. These grain bowls are incredibly healthy, satisfying and feasible to make all year long. The key with bowls is that you want to have a little of every flavor, texture and color. You can swap each ingredient for something you prefer or have on hand. The dressing is really the star of this dish though. Instead of using an oil as the fat base for the dressing, I used pumpkin seeds. This is my new favorite dressing and it goes so well with the clean refreshing citrus and fennel. The dressing gets its creaminess from the pumpkin seeds and tofu and is incredibly fragrant. I'll be making this dressing all winter long and I hope you love it as much as I do!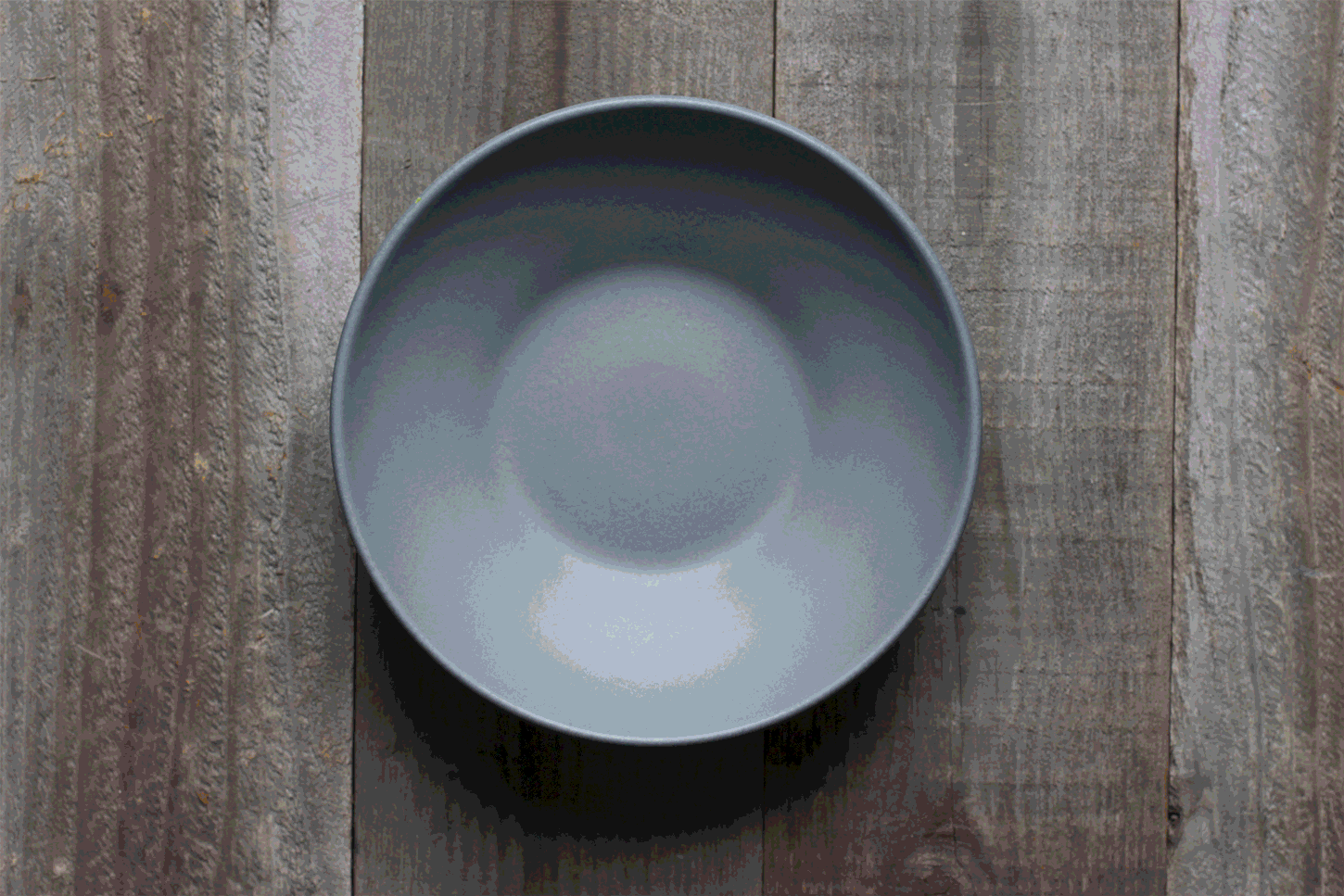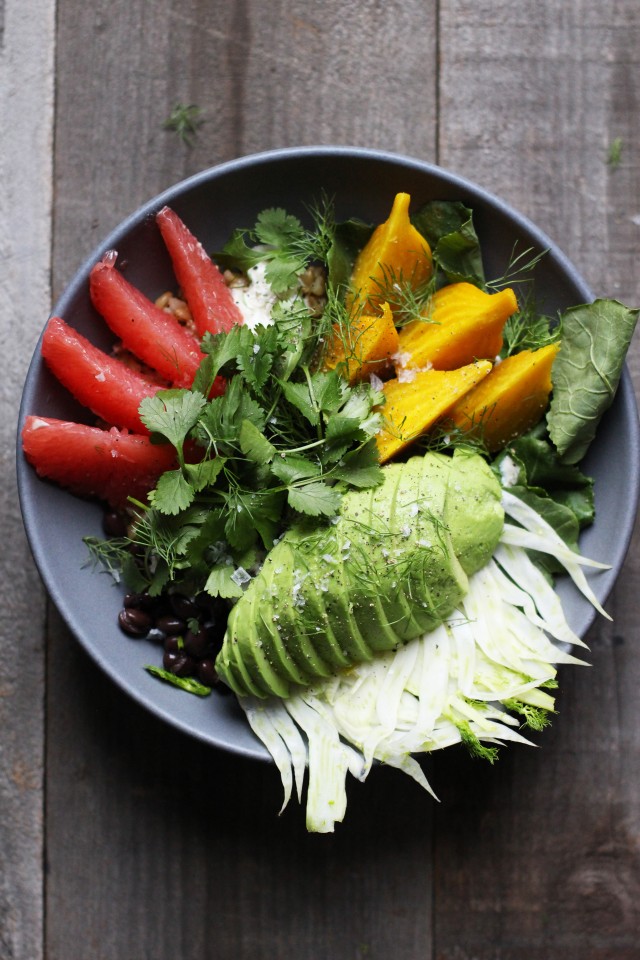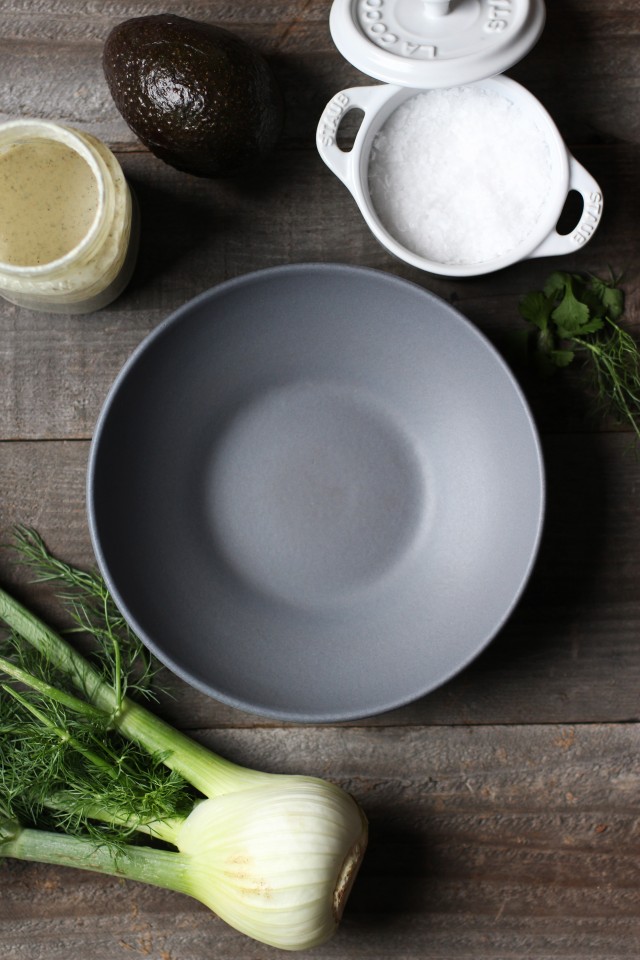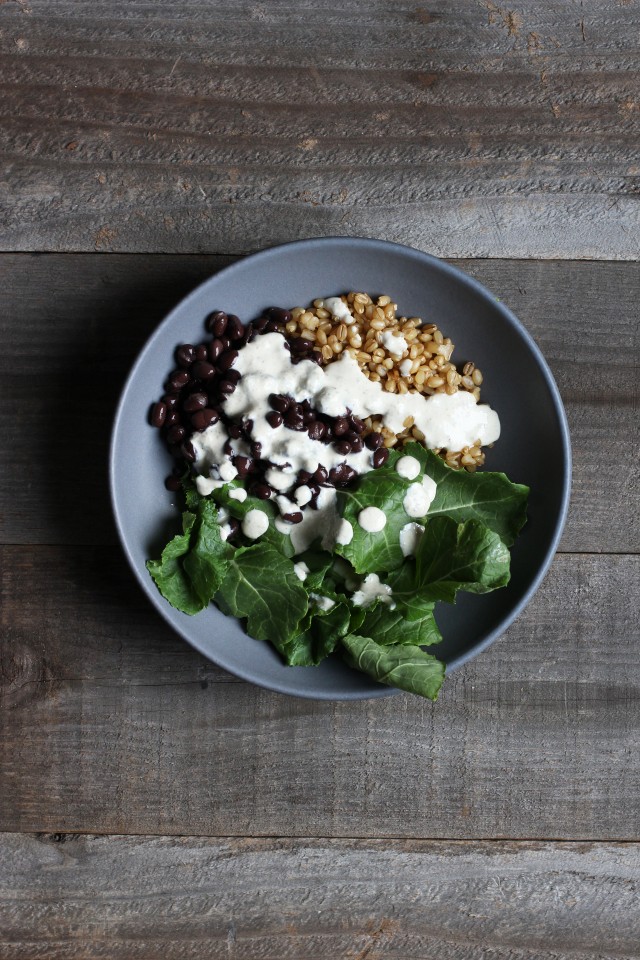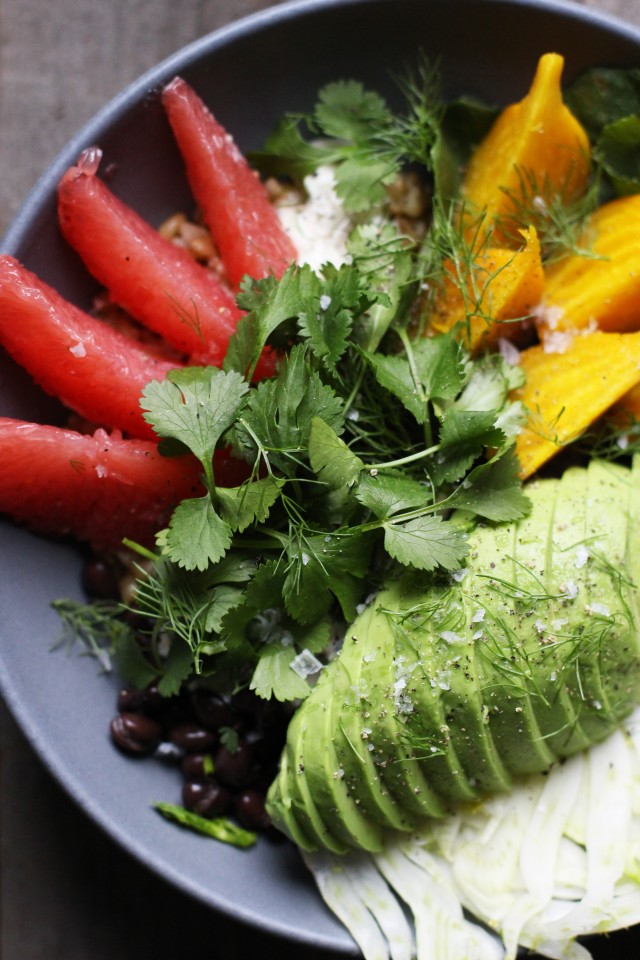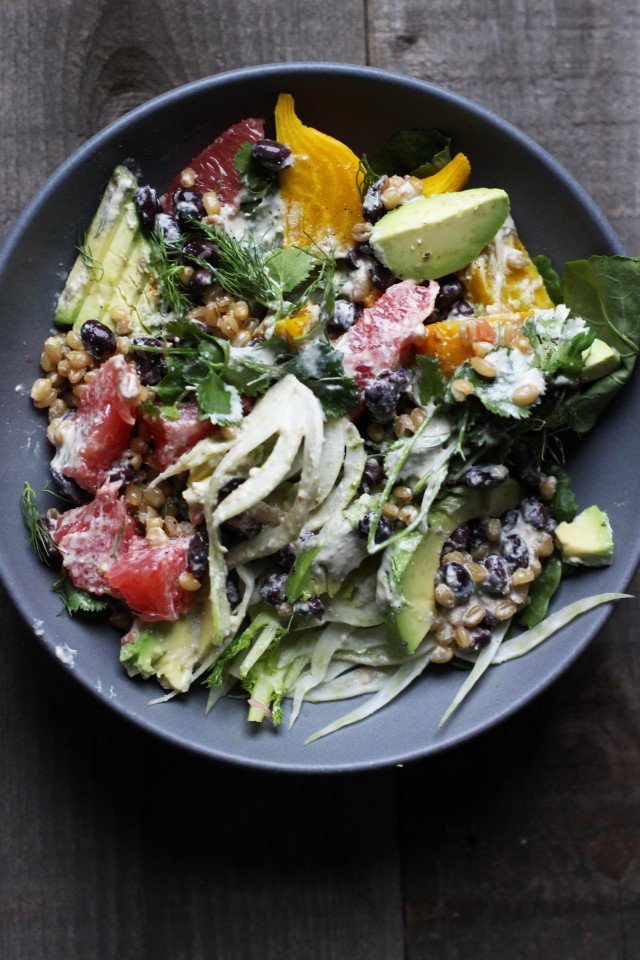 Bowl Ingredients:

1 cup of cooked farro (or other grain like barley or quinoa)
a few handfuls of baby kale
2 avocados, sliced
1 grapefruit, cut into segments
1 fennel bulb, sliced thinly
1 can of black beans, drained and rinsed
3-4 beets
a handful of cilantro
Sea salt and freshly ground black pepper

Dressing Ingredients:

1/2 cup of pumpkin seeds
1/4 cup of grapeseed oil
1/4 cup of water
juice of one lemon
1 teaspoon of onion powder
3 ounces of extra firm tofu
Sea salt and freshly ground black pepper

Directions:

To make the bowl, prep your ingredients. Cook grain according to package instructions. Roast the beets in a pan with a splash of water and tightly cover with foil. Roast in 425 degrees for about 45 minutes until tender. Allow to cool and slip off the skins.
To make the dressing, toast the pumpkin seeds on a skillet until golden brown and very fragrant. Add all ingredients into a food processor or blender and blend until smooth. Add salt to taste.
Assemble the bowl and dress with dressing. Add salt and pepper to taste.
(images by HonestlyYUM)