Potatoes au gratin has been a Thanksgiving tradition and a Chan family favorite for as long as I can remember. Sure, they were most always made out of the box thanks to good ol' Ms. Betty Crocker but hey . . . potato, potahto. It's been several years since Karen and I have ditched the dehydrated potatoes for real, hand cut potatoes and it seems like year after year, we're constantly trying up the ante on this beloved side dish. More cream, less cheese, more herbs. More cheese, less cream, less herbs, more spices. This year, instead of traditionally layering the thinly sliced potatoes on top of each other, I'm stacking them vertically. Tatin style with a hasselback twist. They key here is a mandoline – if you don't already have one, get one. It's one of my favorite and most used kitchen gadgets. And with all the visually impressive things you can make by being able to quickly and thinly slice fruit and vegetables, it'll become your best loved tool too. Dip the potato slices in a mixture of heavy cream, parmesan, and thyme and bake to crispy, yet creamy, perfection. The best of both worlds. I'm thankful.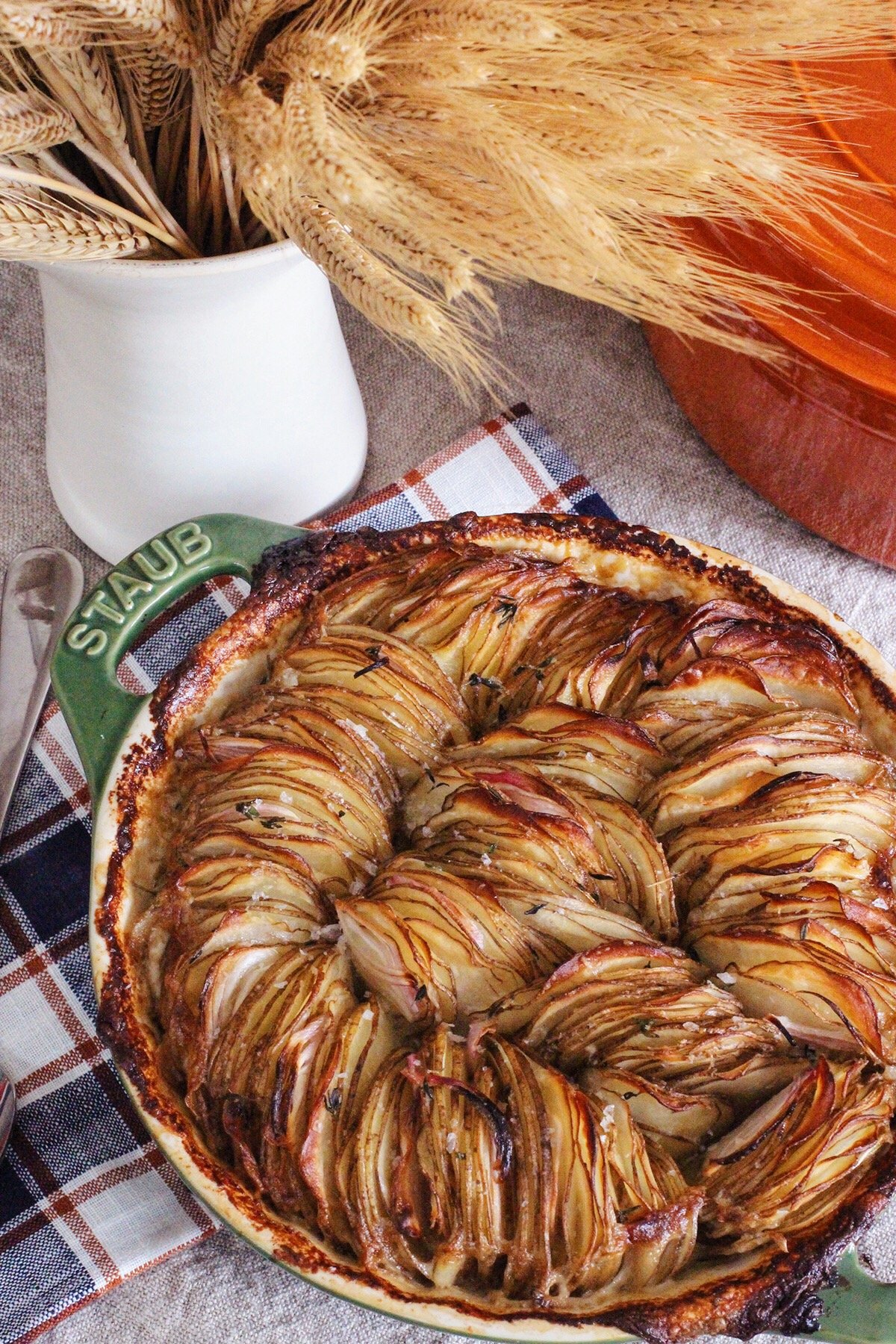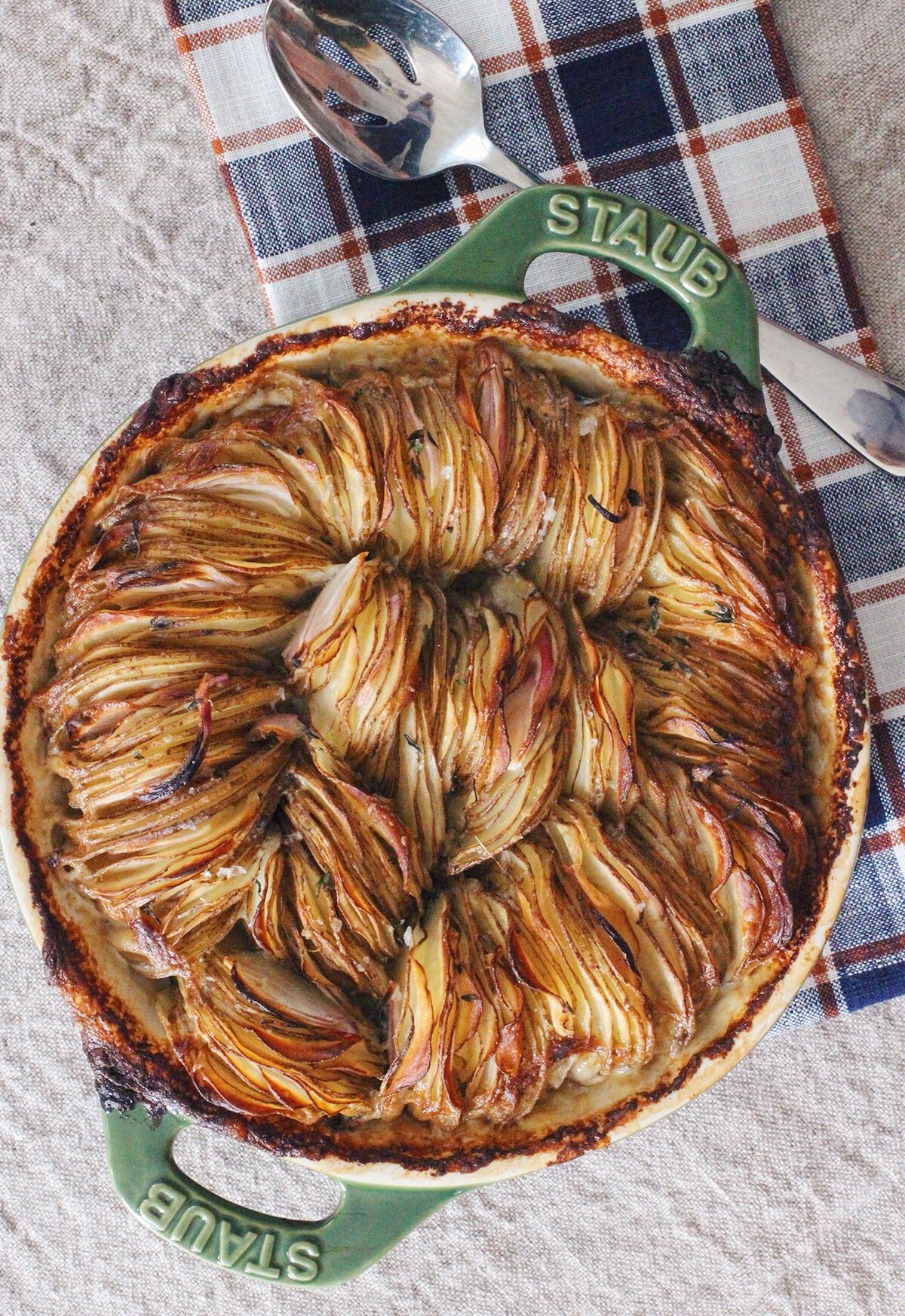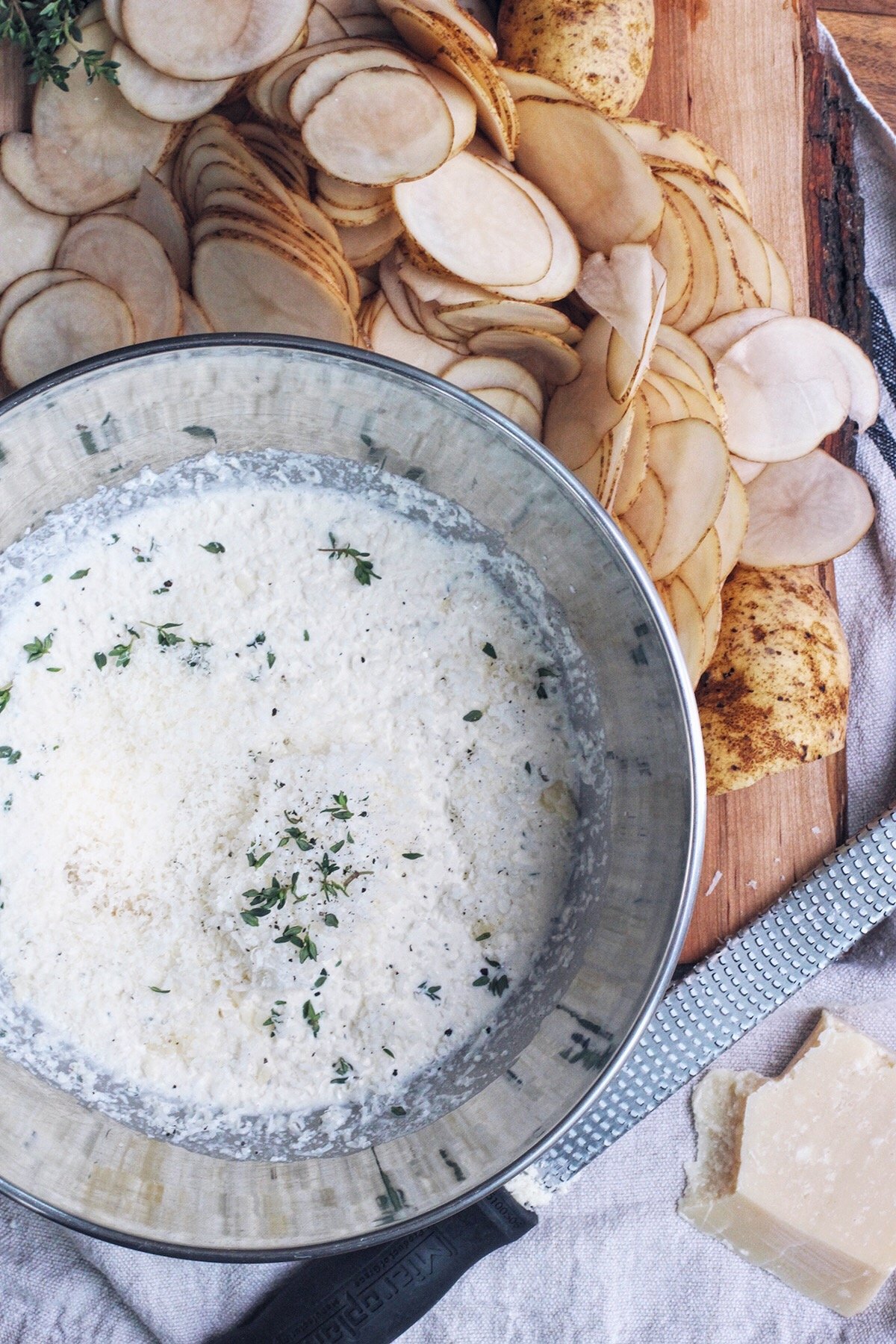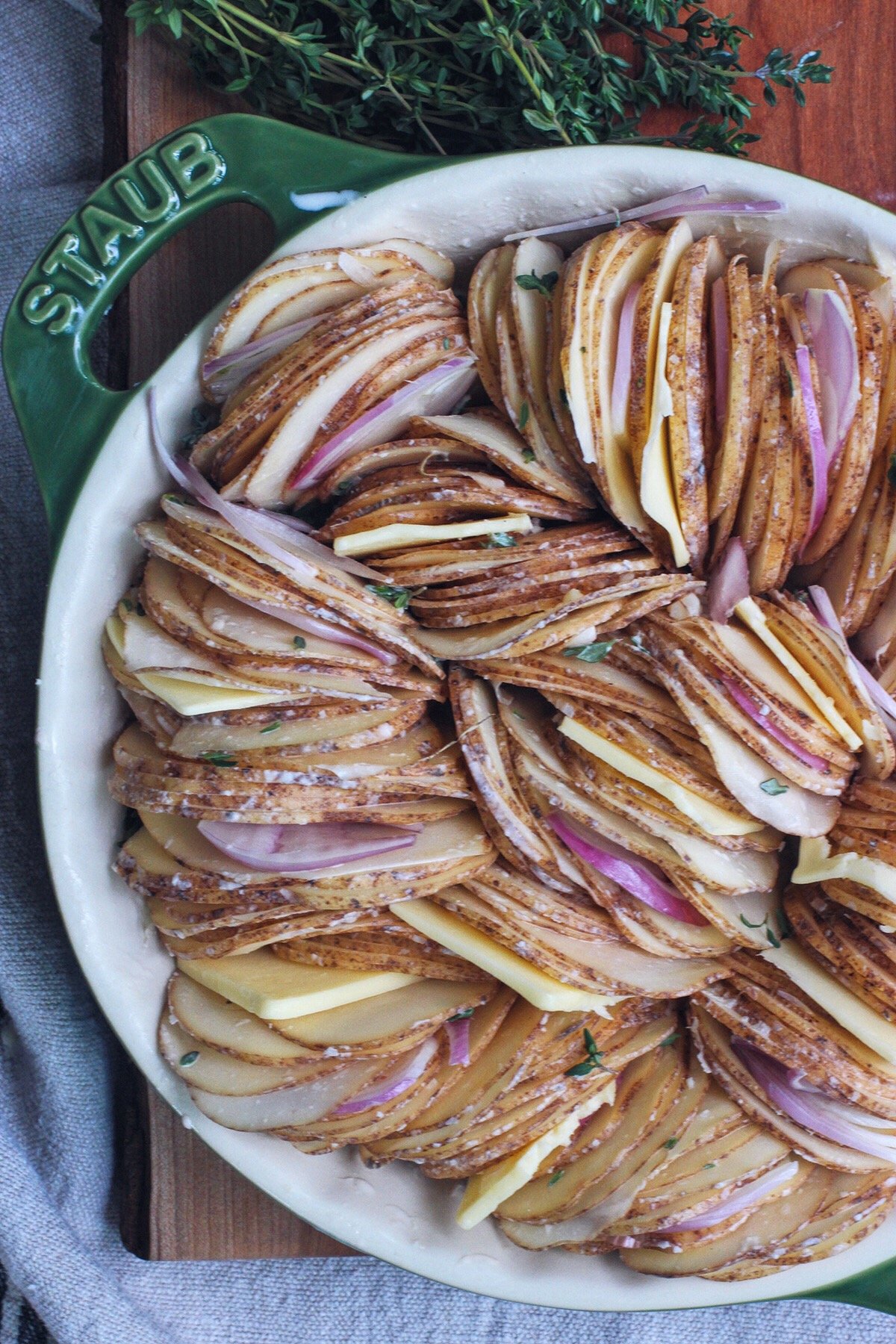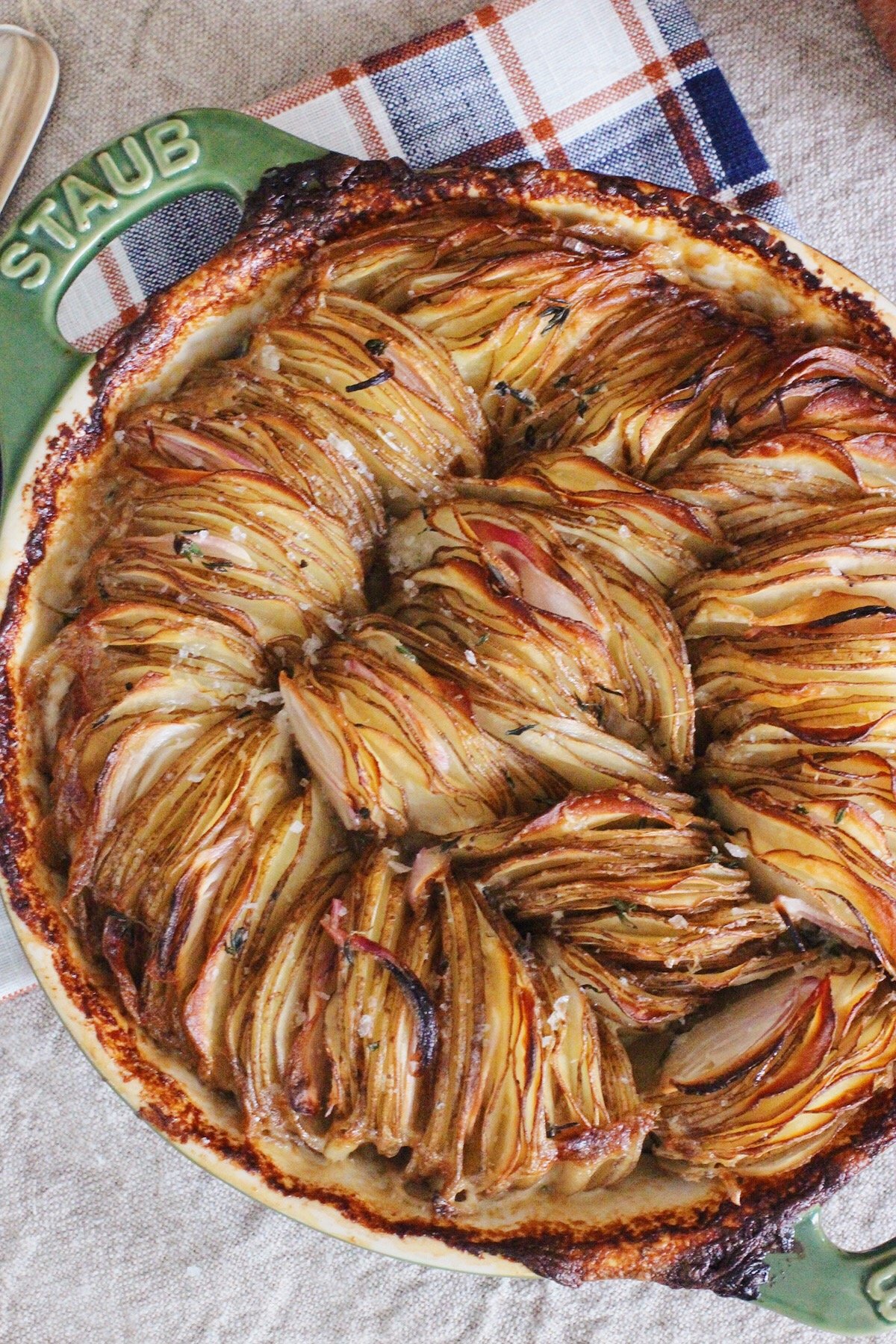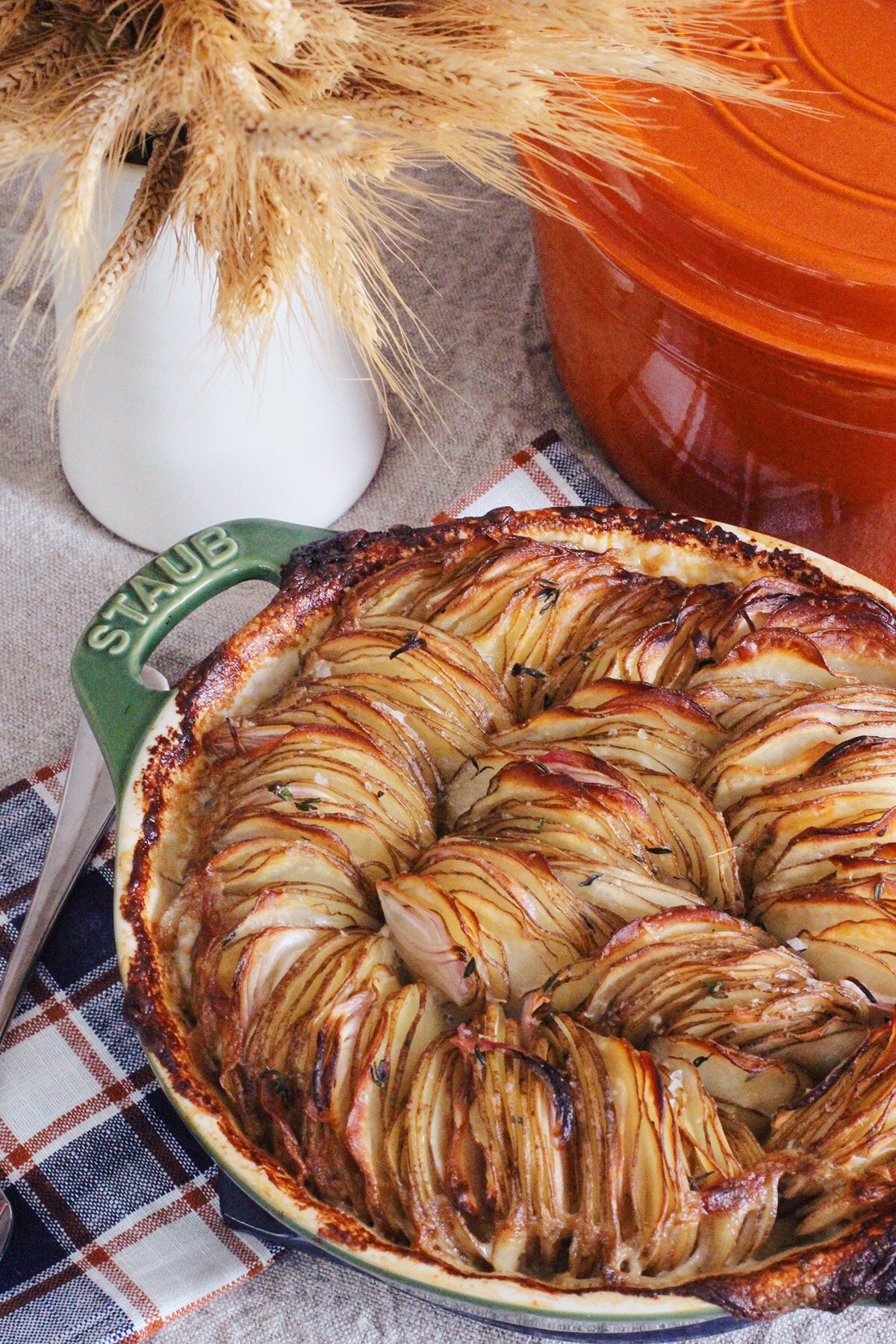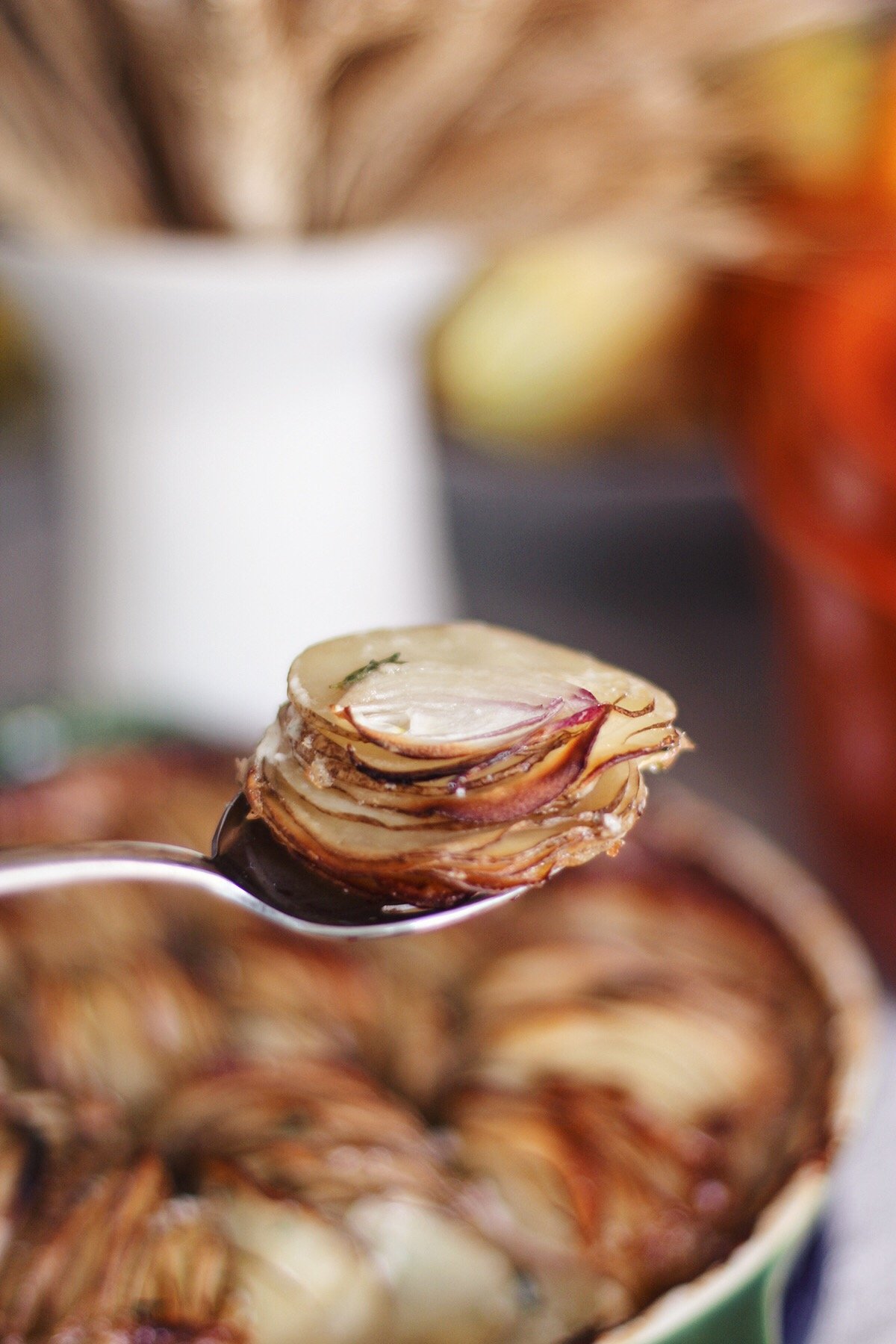 (images by HonestlyYUM)
HASSELBACK POTATO GRATIN

Ingredients:

3-4 lbs of russet potatoes
2 shallots
2 cups heavy cream
2 tbs unsalted butter
1 cup finely grated parmesan cheese
1 tbs chopped fresh thyme
2 tbs kosher or flake salt
1 tsp freshly ground pepper

Directions:

Preheat the oven to 375°F
Thinly slice the potatoes crosswise using a knife or mandoline. Thinly slice the shallots lengthwise and set aside separate from the potatoes.
Combine cream, parmesan cheese, salt, pepper and thyme in a mixing bowl.
Toss the potato slices into the cream mixture, making sure all the slices get coated.
Arrange vertically and compactly into a buttered gratin or casserole dish.
Wedge in slices of shallots and thinly sliced pats of butter in between the potatoes.
Bake for 1 – 1 1/4 hours, uncovered, until the sides are bubbling and the tops of the potatoes are crispy and golden brown.
Season with salt and serve.