Welcome back Bay Area weather!! This past weekend I was hanging out with a few neighbors who recently moved out from Colorado. They were convinced that the weather never really changes here in the Bay. Just warm and dry, dry and warm. Well what do you know, we finally got a little rain this week. It wasn't much, but combined with some cooler temperatures and the recent time change, I was close to grabbing my snowboard out of the garage. Unfortunately, we're a long way away from snowcapped mountains. However, cozying up on the couch with a warm cocktail is certainly appropriate. Hot buttered rum has always been one of my favorite cold weather drinks. I have so many fond memories of snow-camping with friends, huddled around the fire with mugs of steaming hot buttered rum. Sigh . . . Okay, so I'm going a liiittle overboard – we had less than an inch of rain this week!! As for the cocktail, this is my older, more health conscious take on the classic hot buttered rum. Admittedly, there's no butter in the recipe at all. Coconut oil takes its place. Just like with the butter in the classic recipe, the coconut oil coats the mouth for a silky smooth texture. Freshly ground spices are a must, some quality aged rum, and you're guaranteed to stay warm and happy!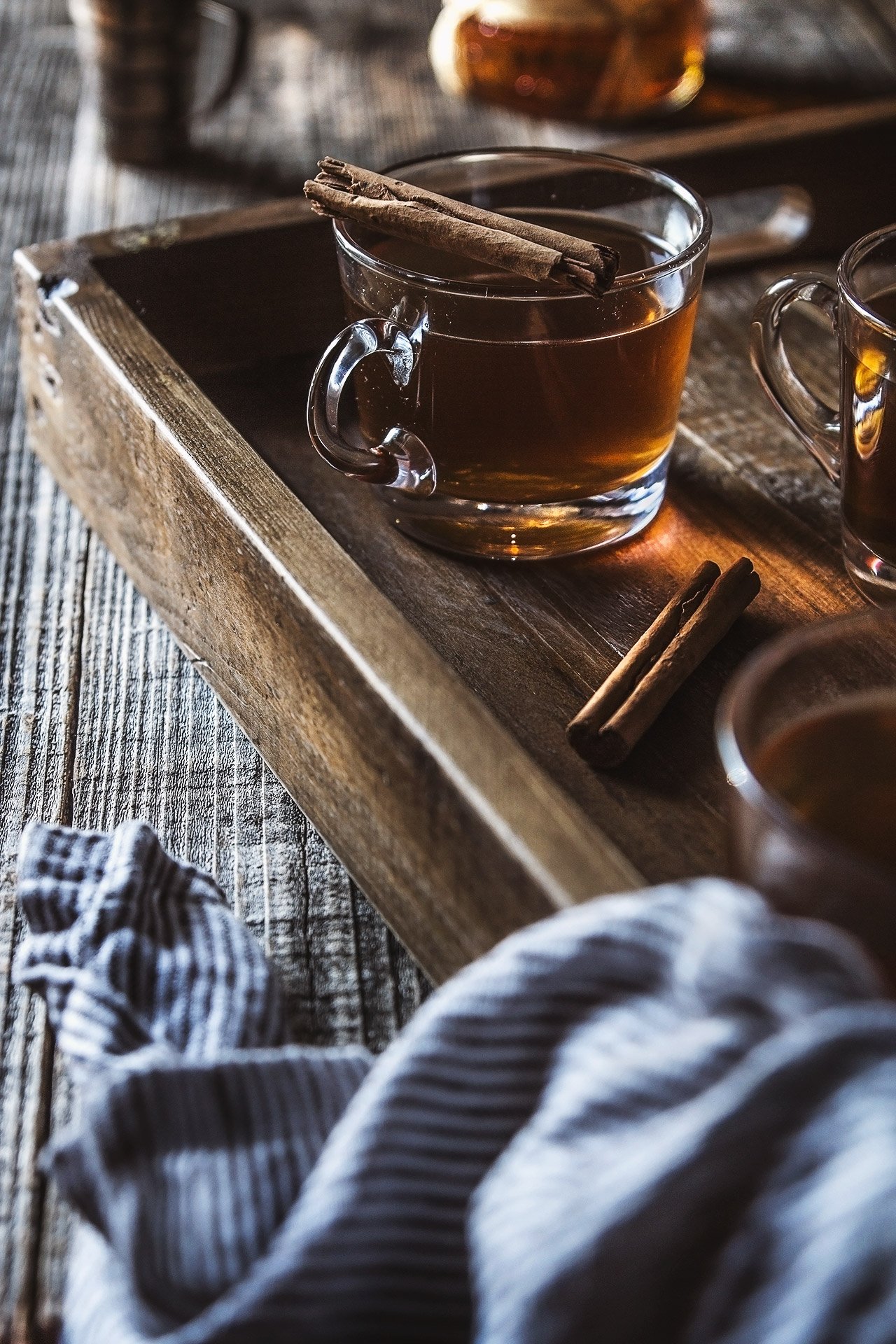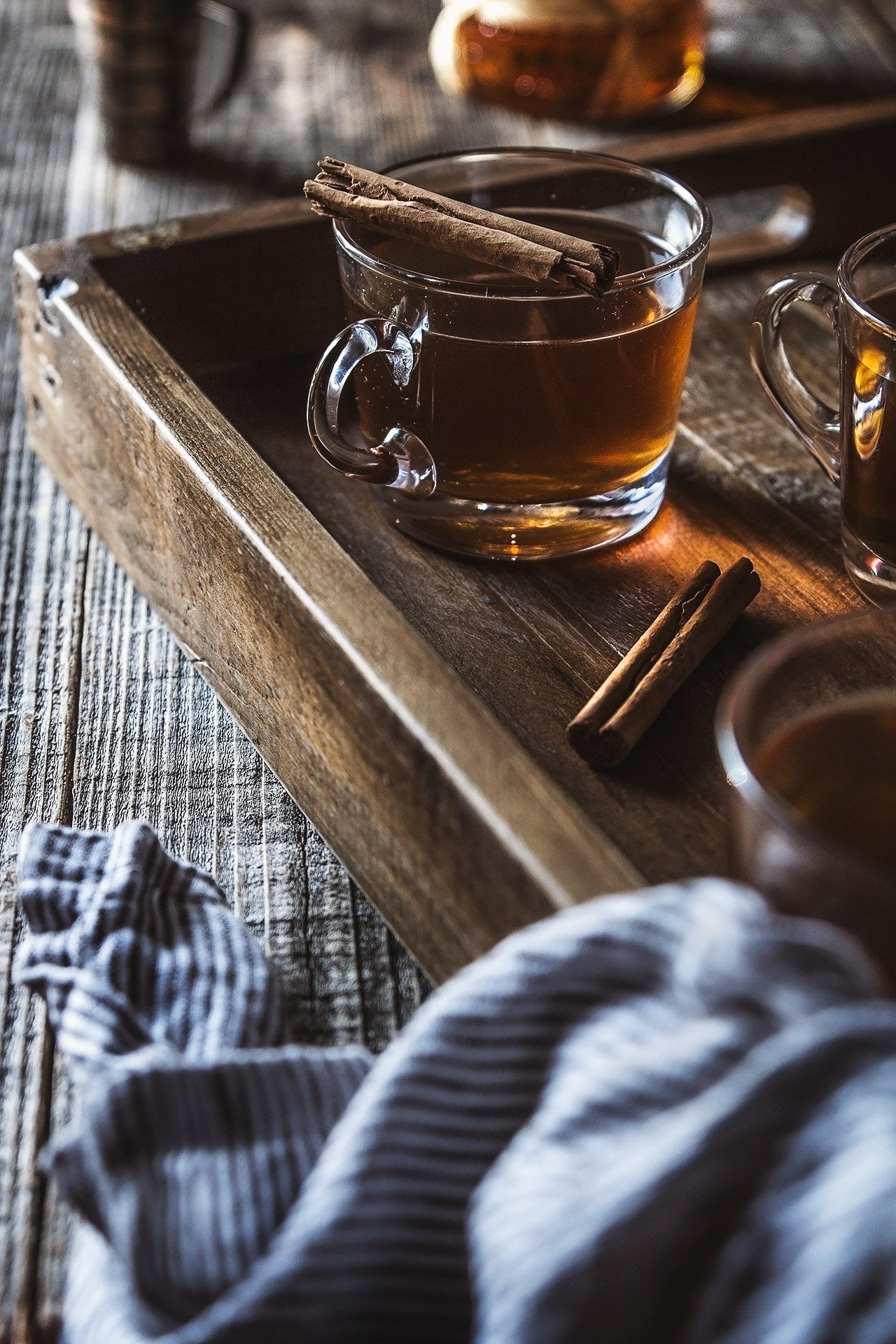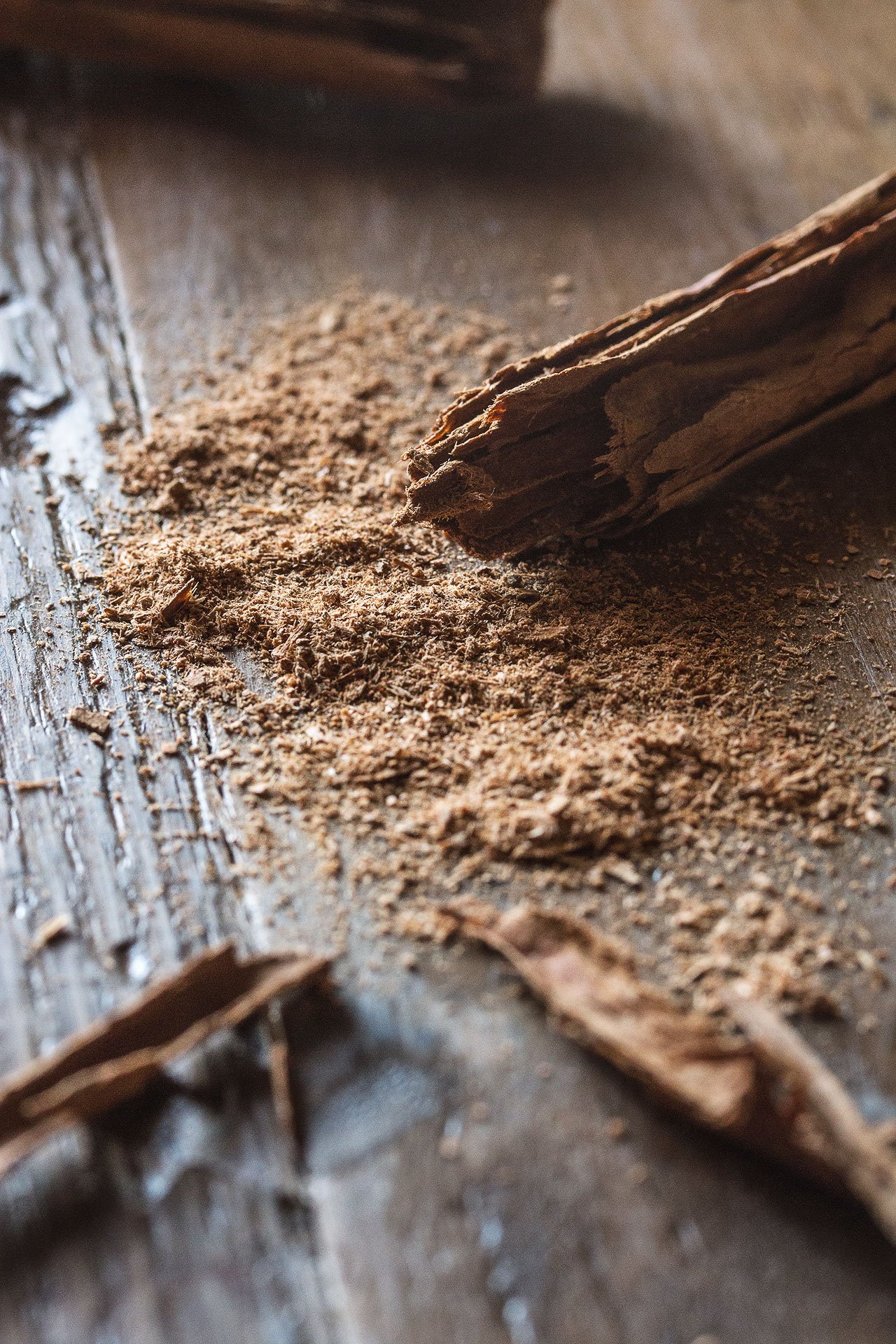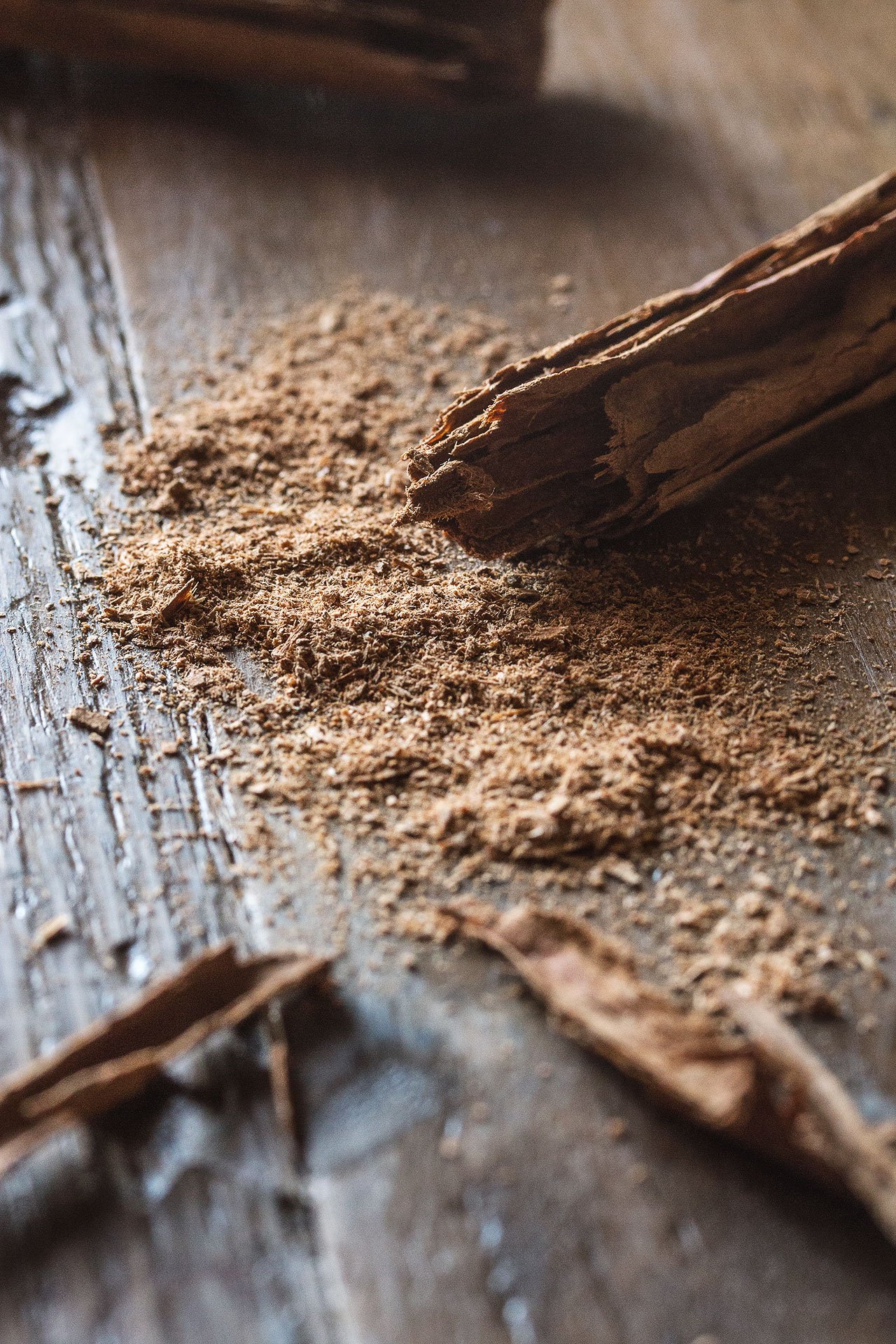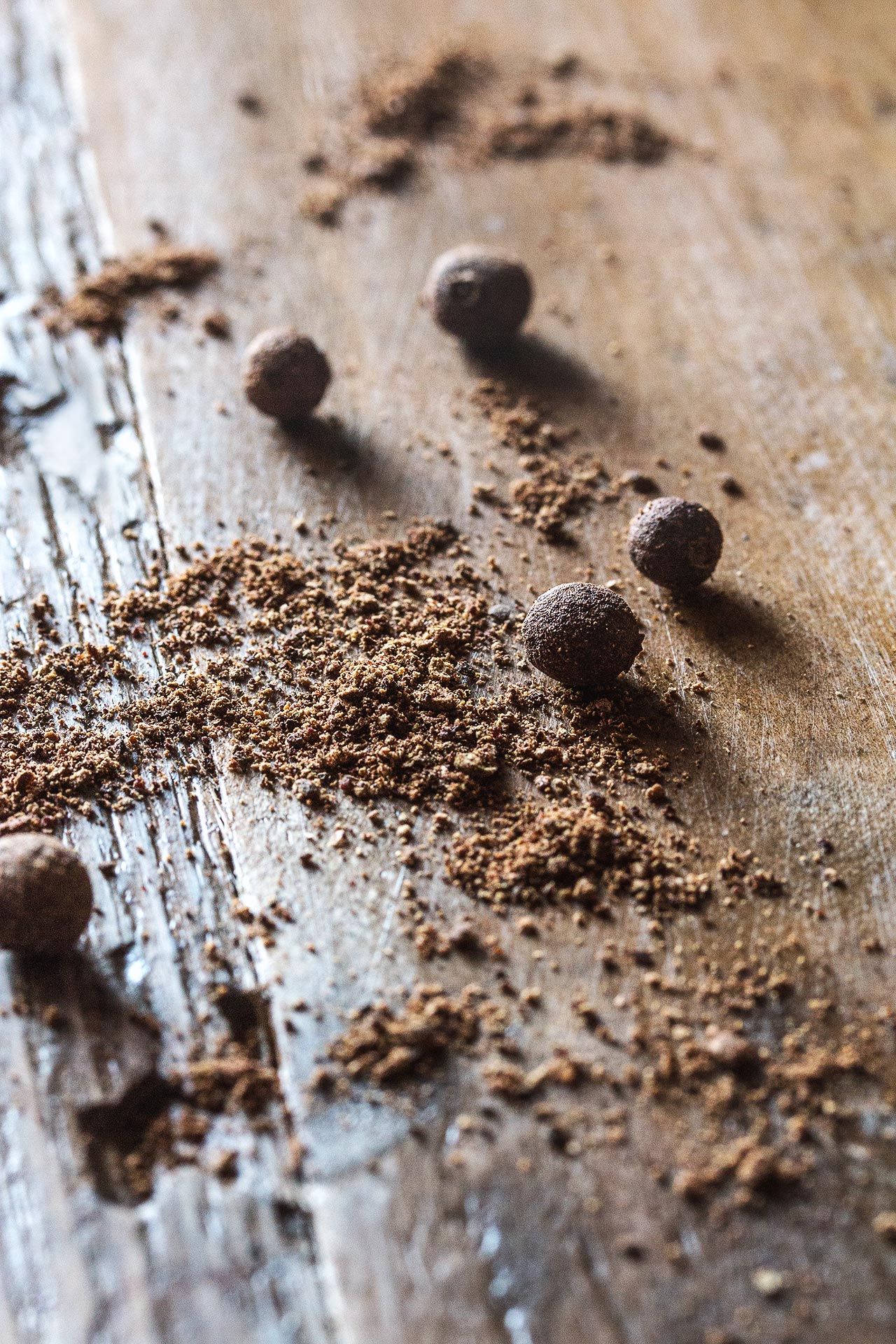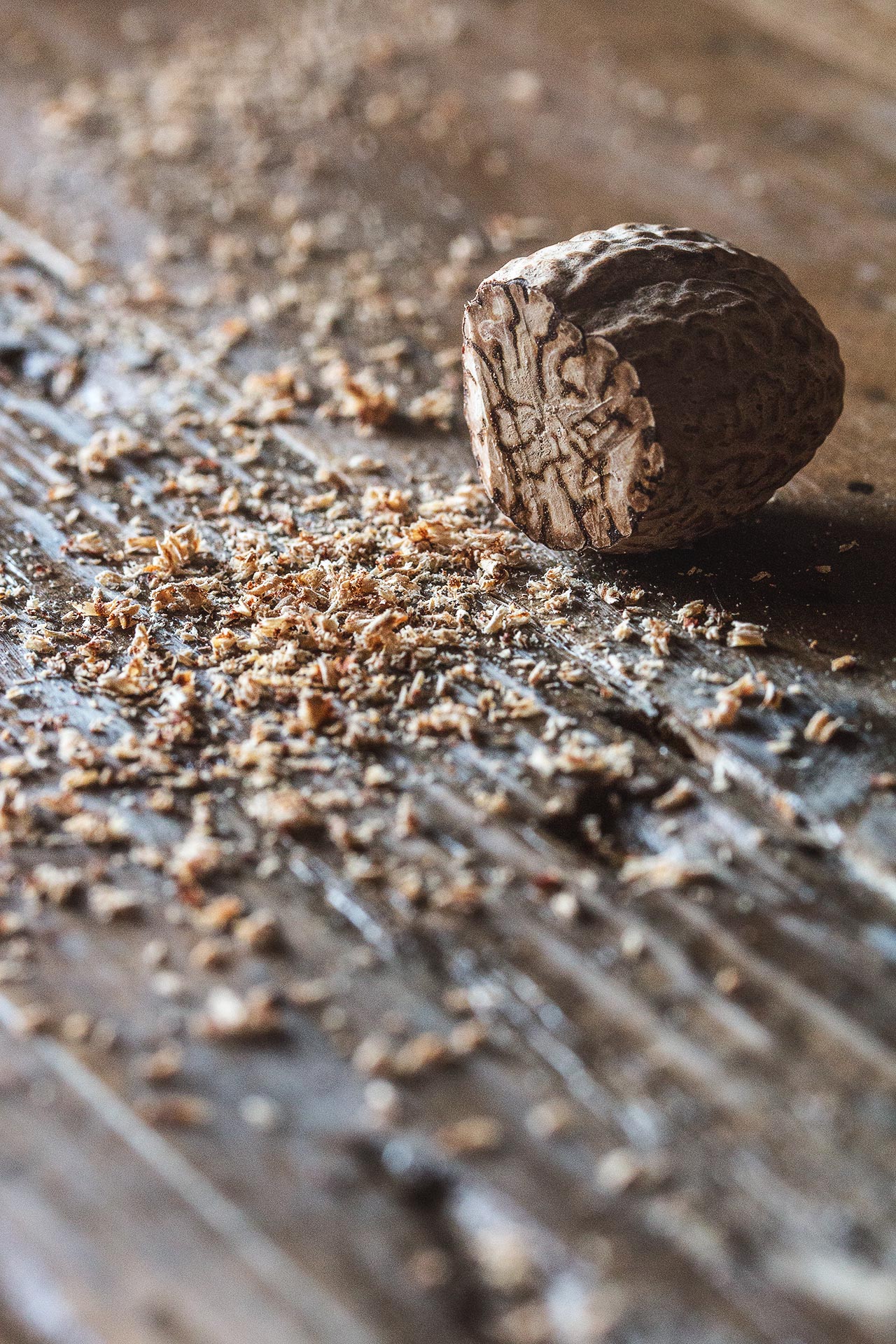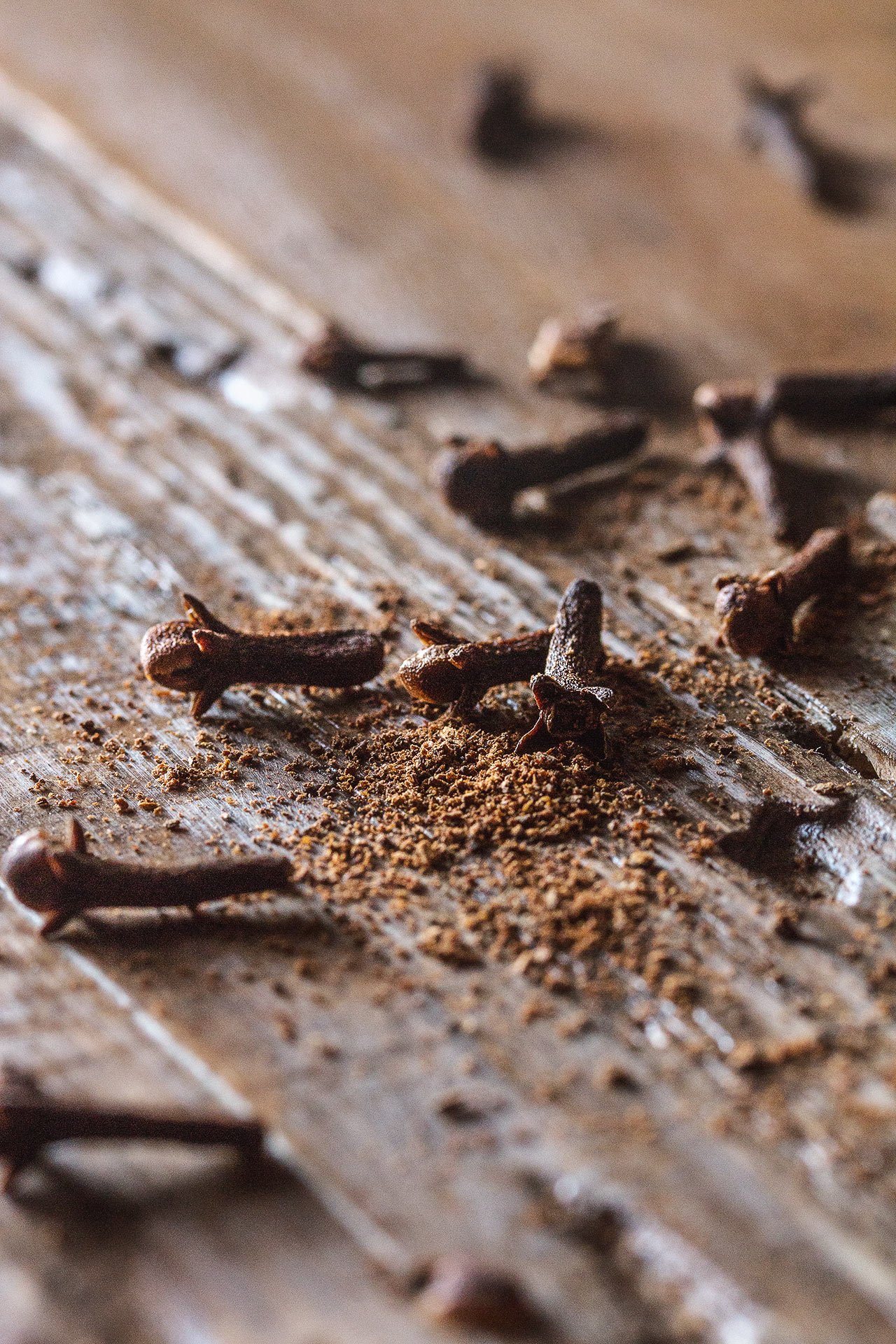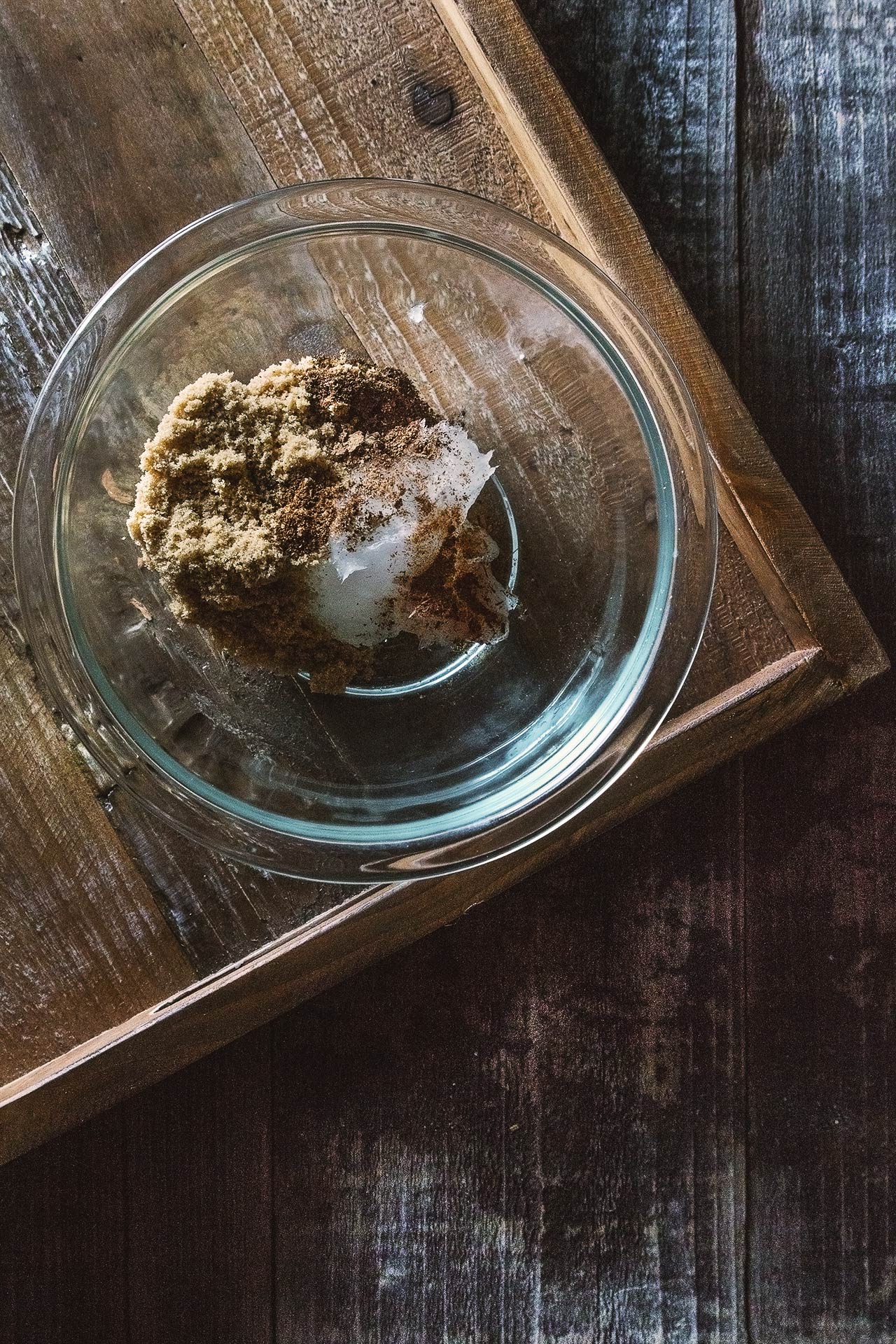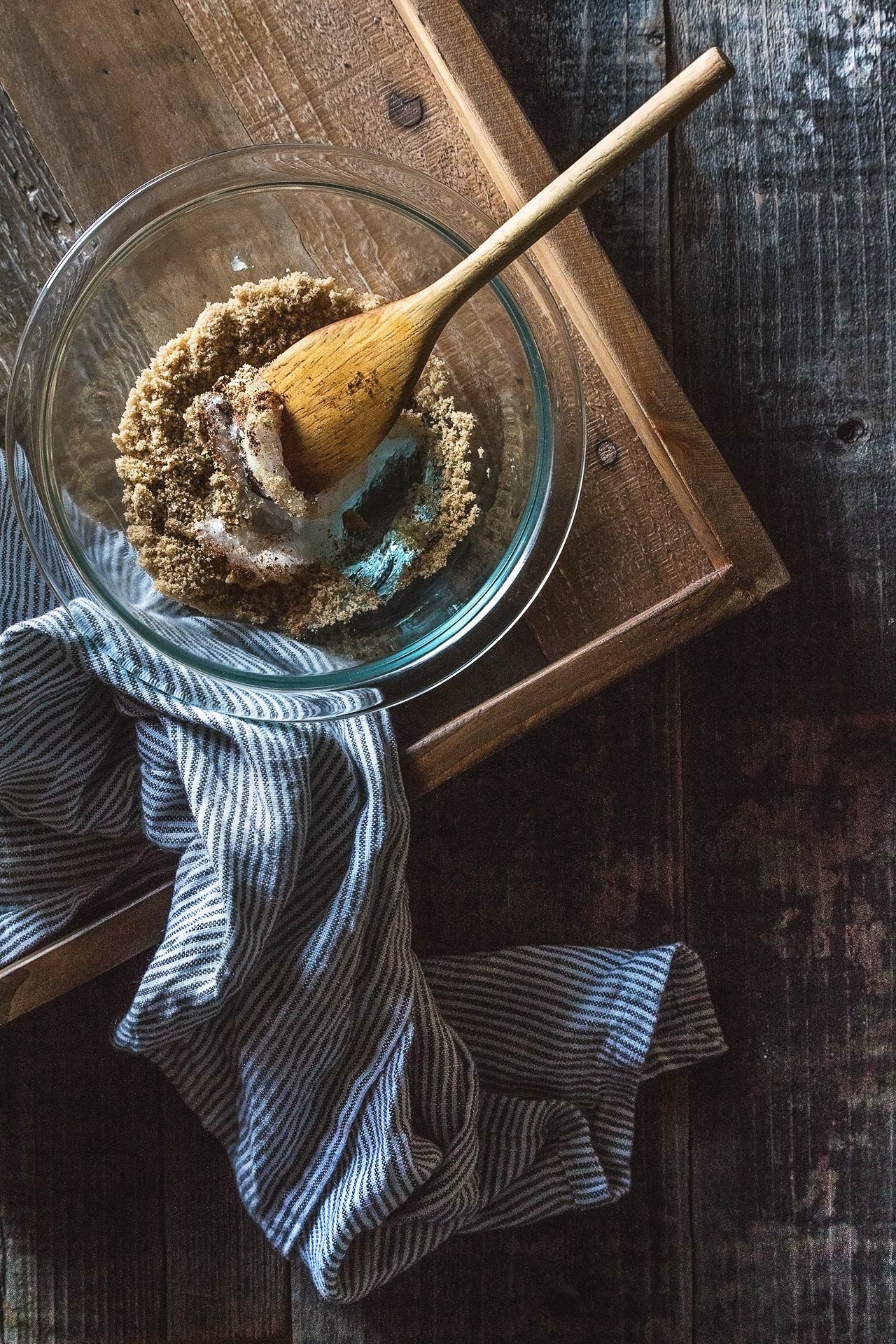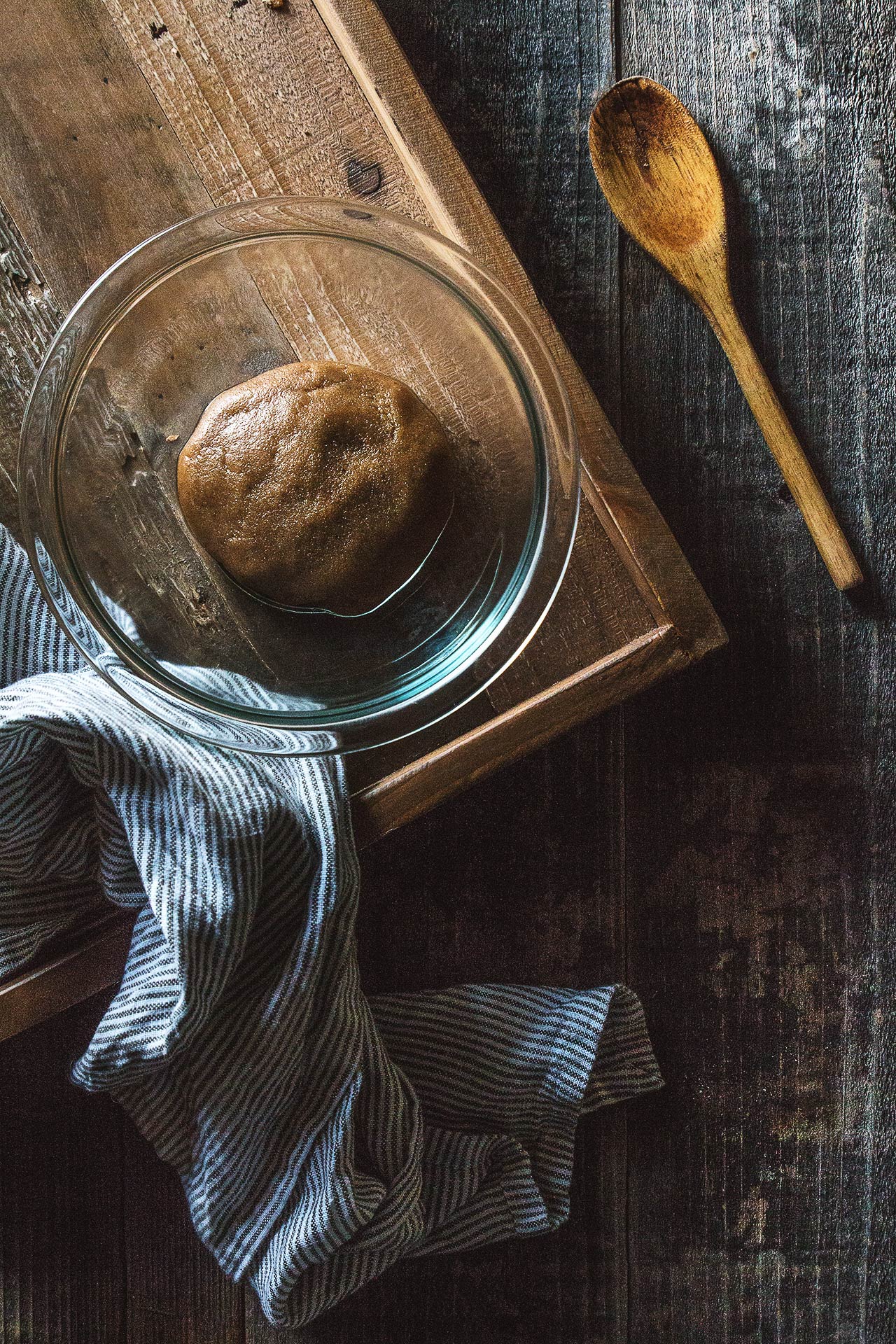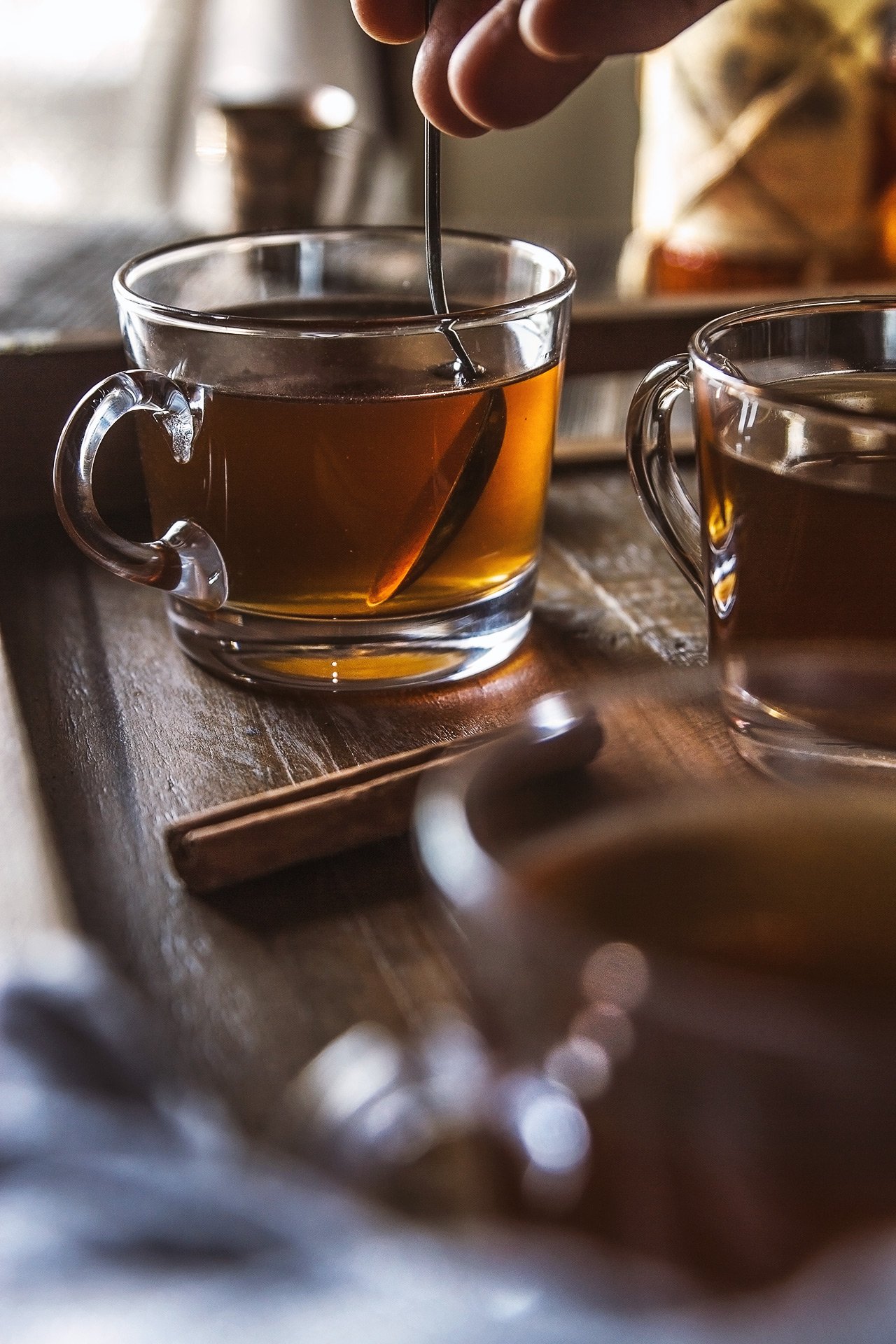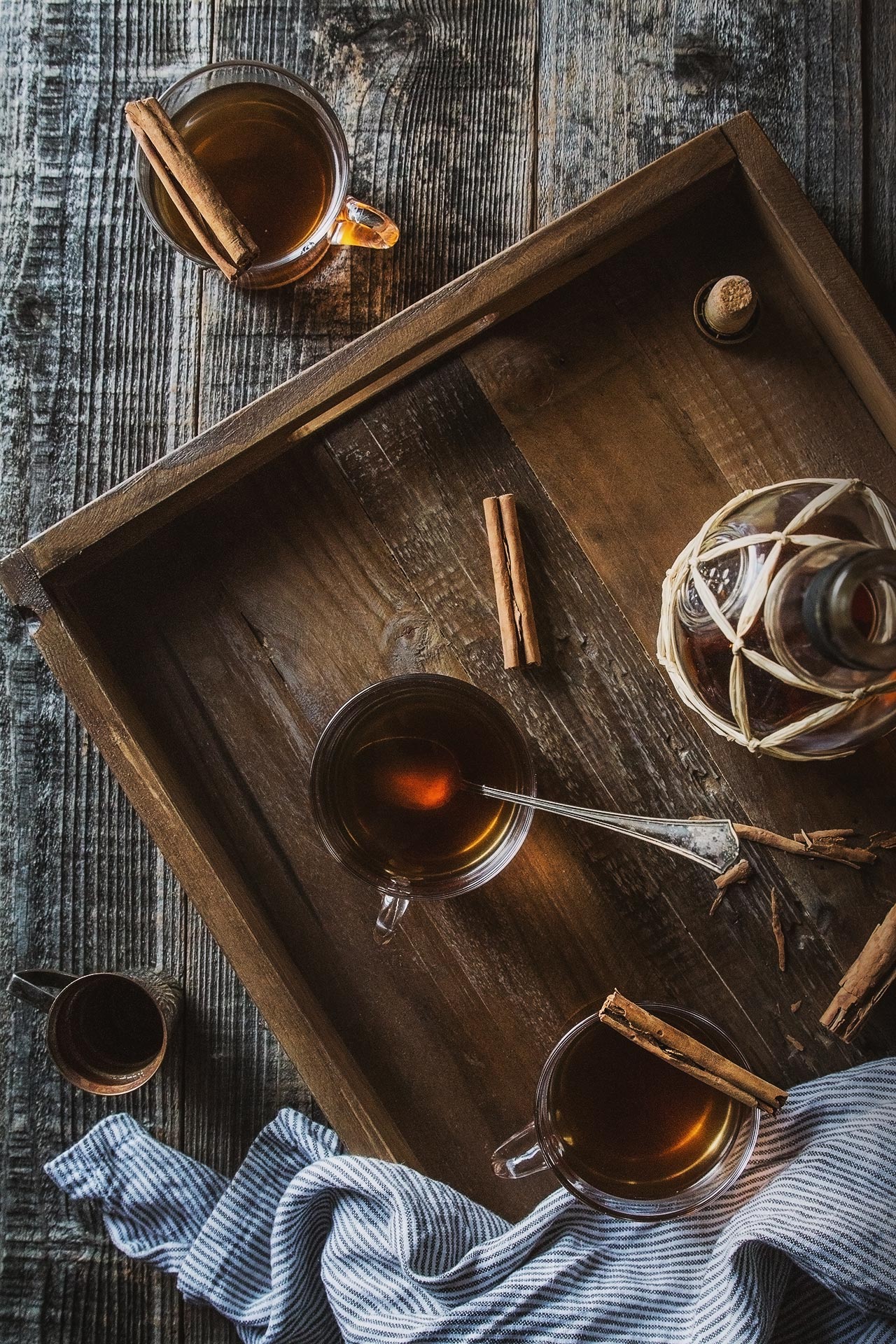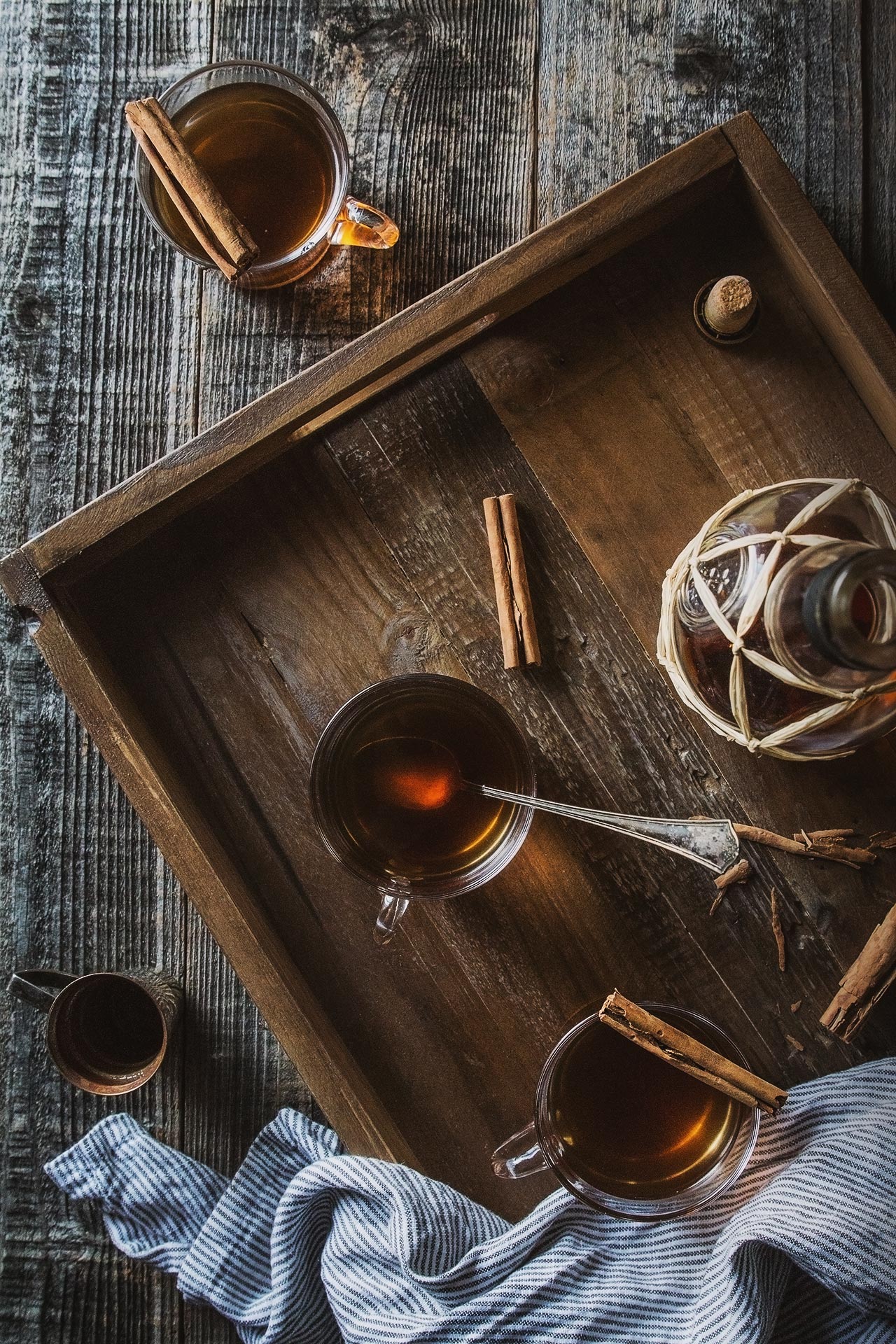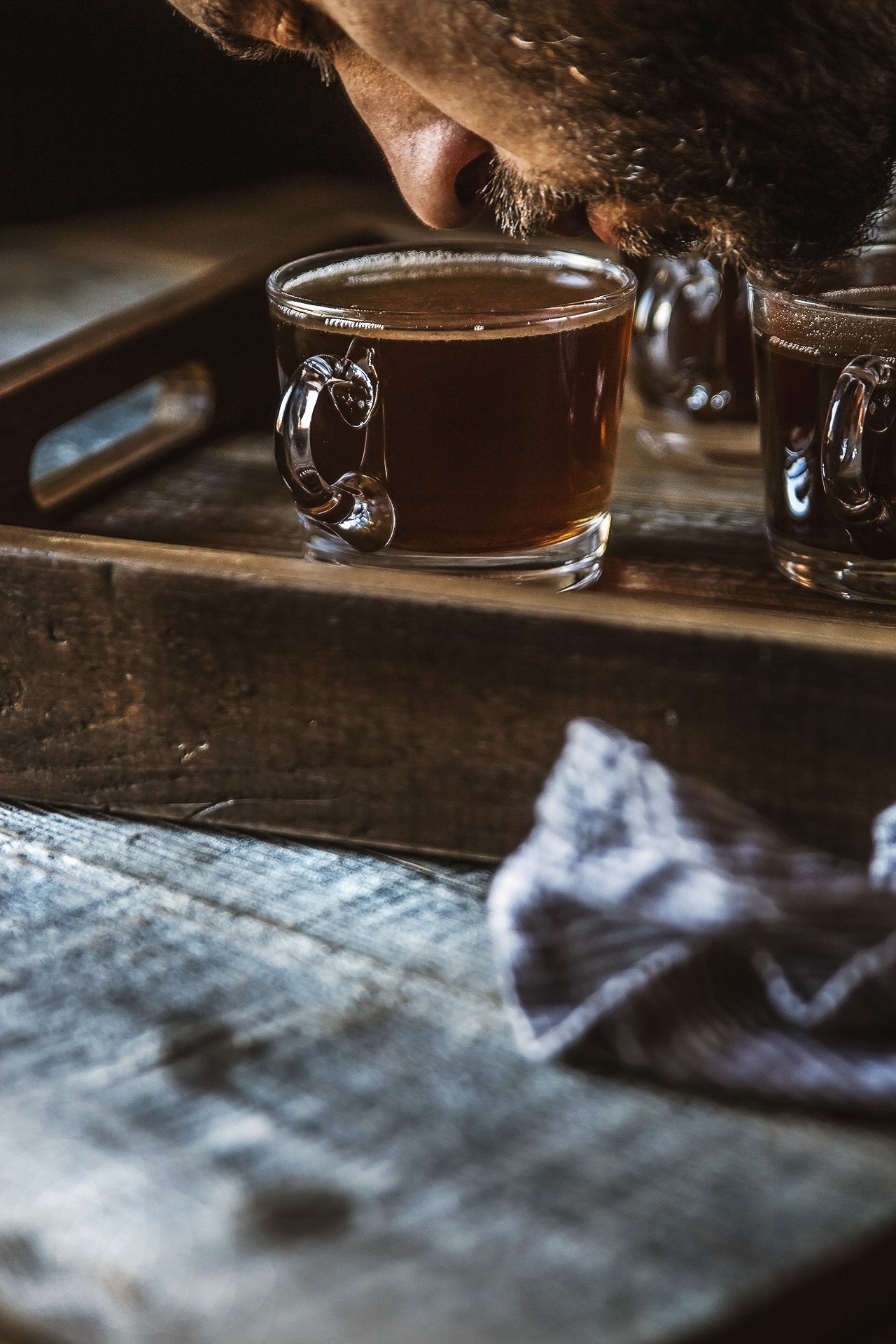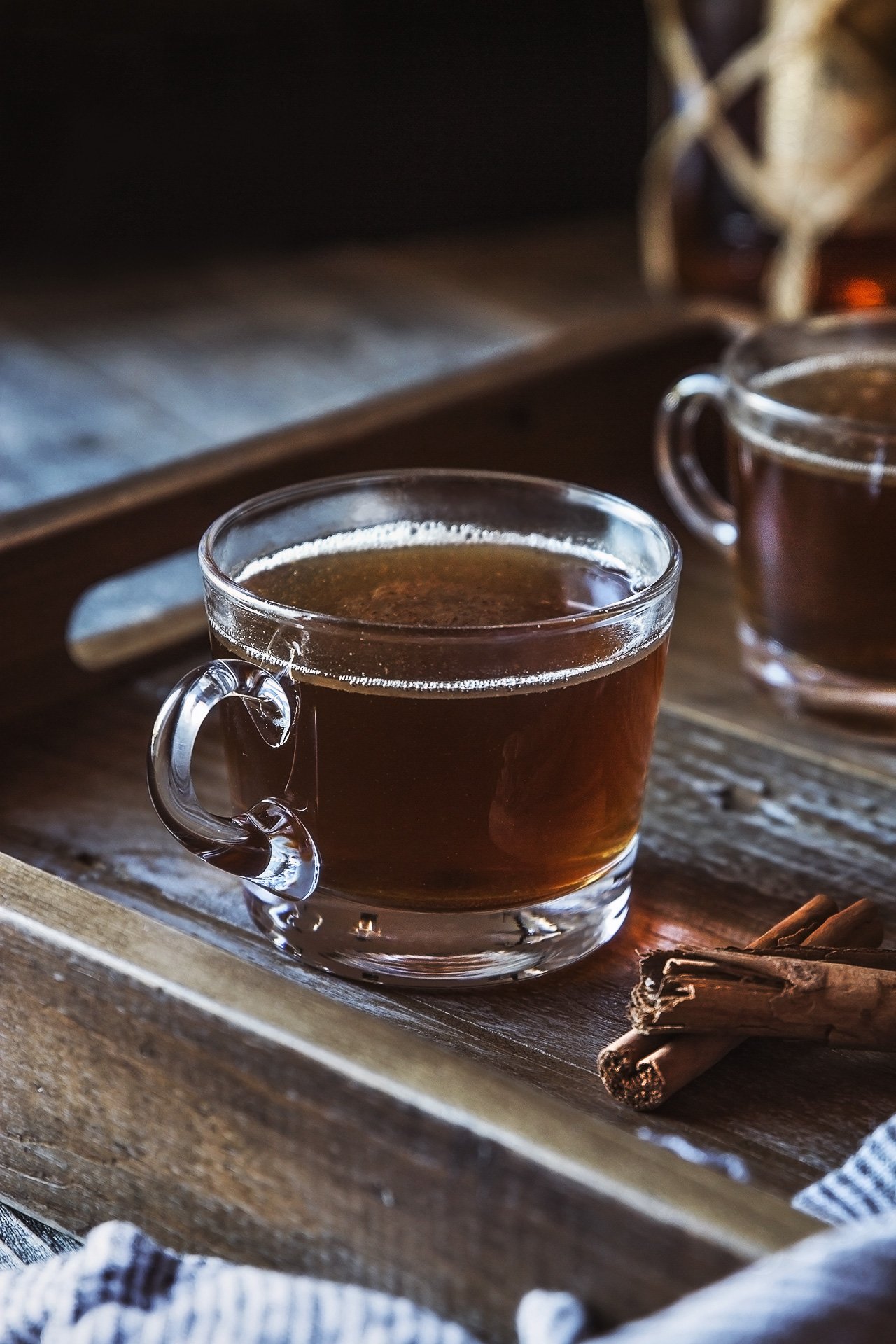 HOT COCONUT BUTTERED RUM

Ingredients:

  For the cocktail

2 oz aged rum
1 tablespoon coconut oil batter (adjust to taste)
4 oz hot water
cinnamon stick for garnish (optional)

  For the coconut oil batter

 1/2 cup coconut oil
1 cup brown sugar
1/2 teaspoon ground cinnamon
1/4 teaspoon ground allspice
1/4 teaspoon ground nutmeg
1/4 teaspoon ground clove
pinch of salt

Directions:

  For the coconut oil batter

Add the coconut oil, brown sugar, and spices into a mixing bowl and stir until a uniform batter is formed.
Cover and store at room temperature.

  For the cocktail

Add coconut oil batter into the bottom of a heatproof glass. Top with rum and boiling water.
Whisk to combine until sugar is dissolved and oil has melted.
Garnish with cinnamon stick and serve immediately.
(images by HonestlyYUM)