As you may already know, my fiance and I have been undergoing a renovation at our new home and have recently settled back in to the house to enjoy the renovated kitchen! Weekends in a new kitchen are a little different now– I slow things down and enjoy a nice cup of coffee before I take on the day. My ritual now includes a sleek Nespresso VertuoLine Evoluo that has found a home at our new bar/coffee-station. I take my coffee addiction pretty seriously and luckily, the Evoluo makes a full line of different roasts and flavors (check out that beautiful layer of crema!) to satisfy my coffee cravings. This amazing machine brews both large cup coffee and espresso (so no more washing 50 coffee and espresso machine parts in the morning) and their Grand Crus varieties are sourced from the top 1-2% coffee from around the world. Nespresso kicked off their experience a cup above campaign last week and what better way to compliment their coffee than with a breakfast equally as elevated and decadent– an egg custard inspired by the Japanese chawanmushi, which is a steamed savory egg custard. This one has cream and Parmesan and is topped with the most amazing mushrooms that are sauteed in butter and thyme and a few shavings of truffle. Because why not right?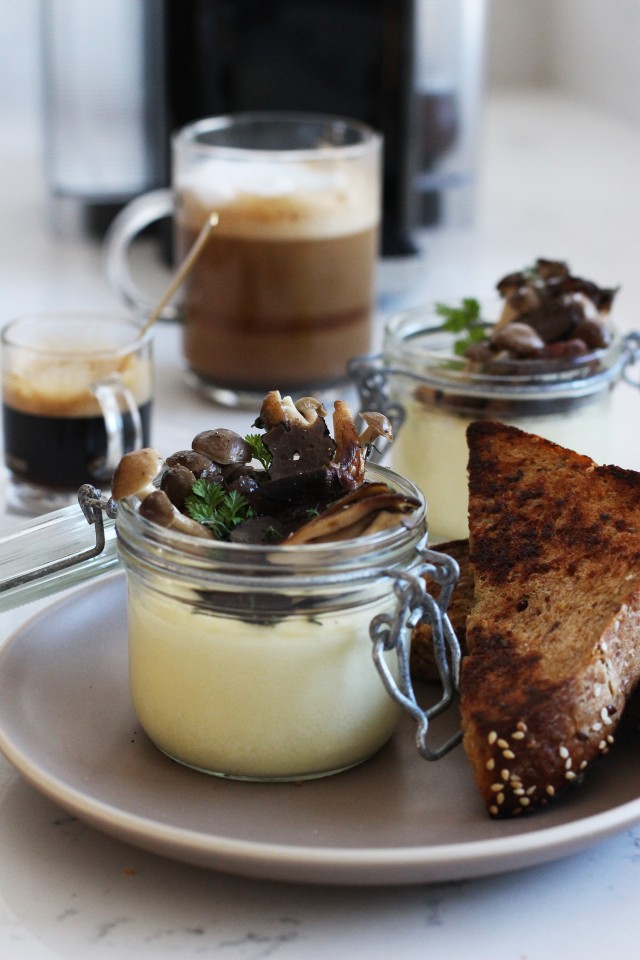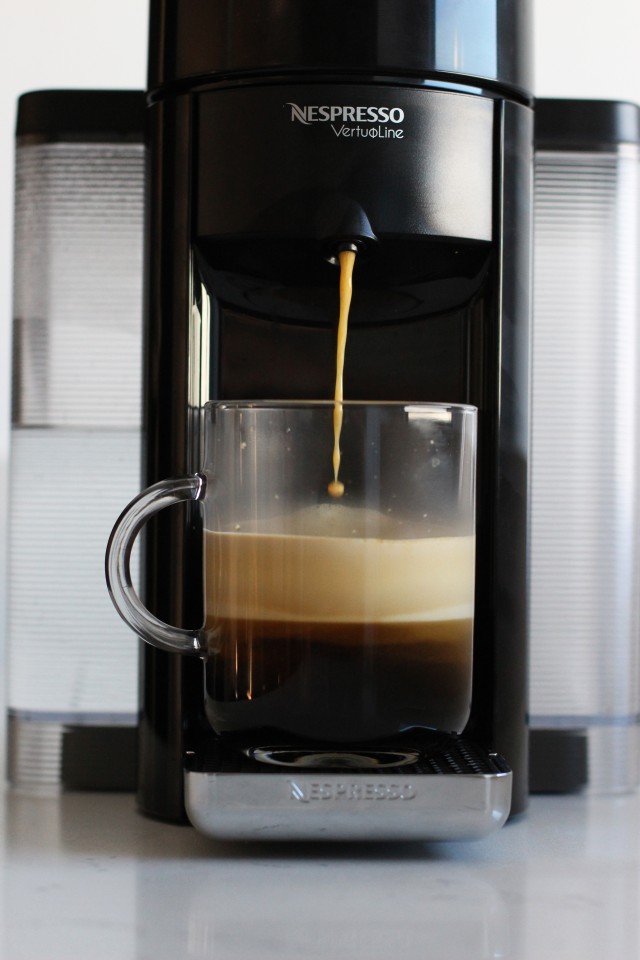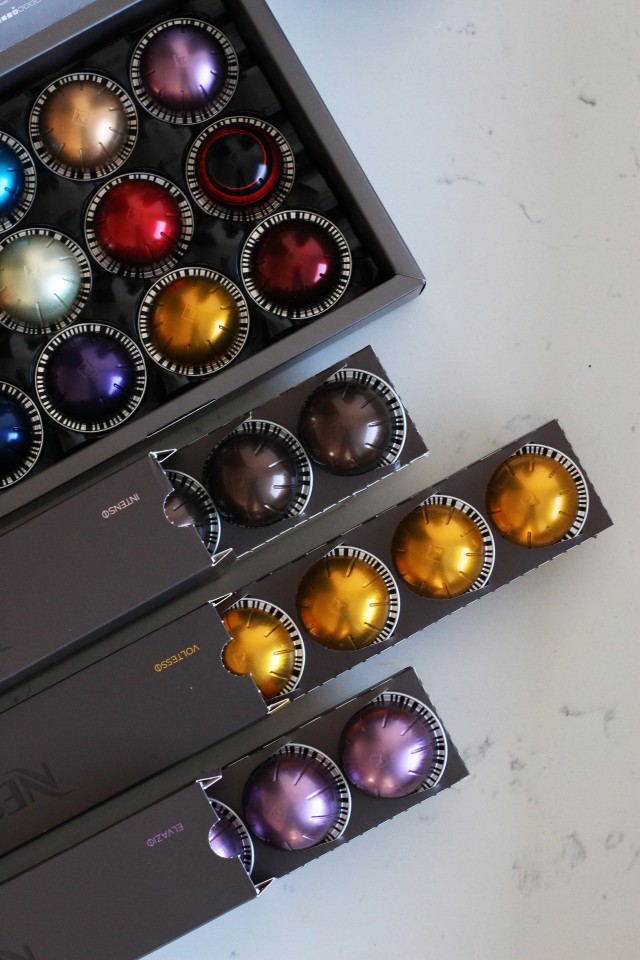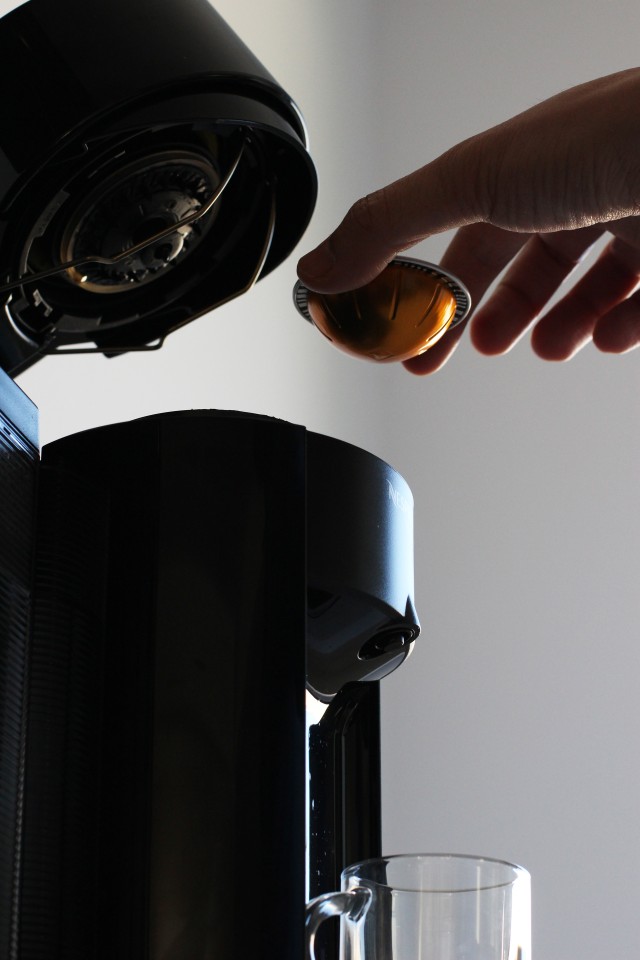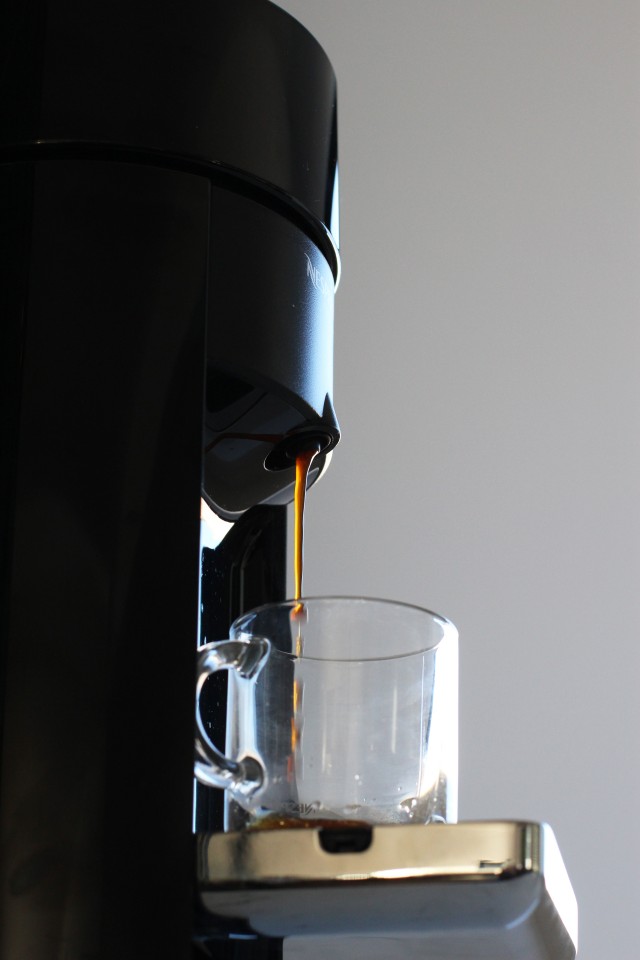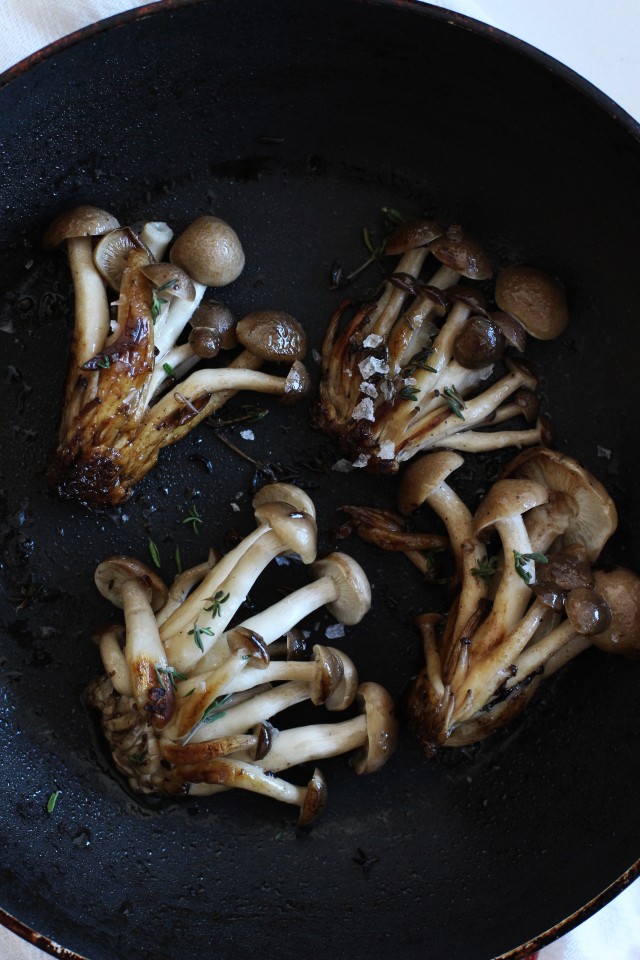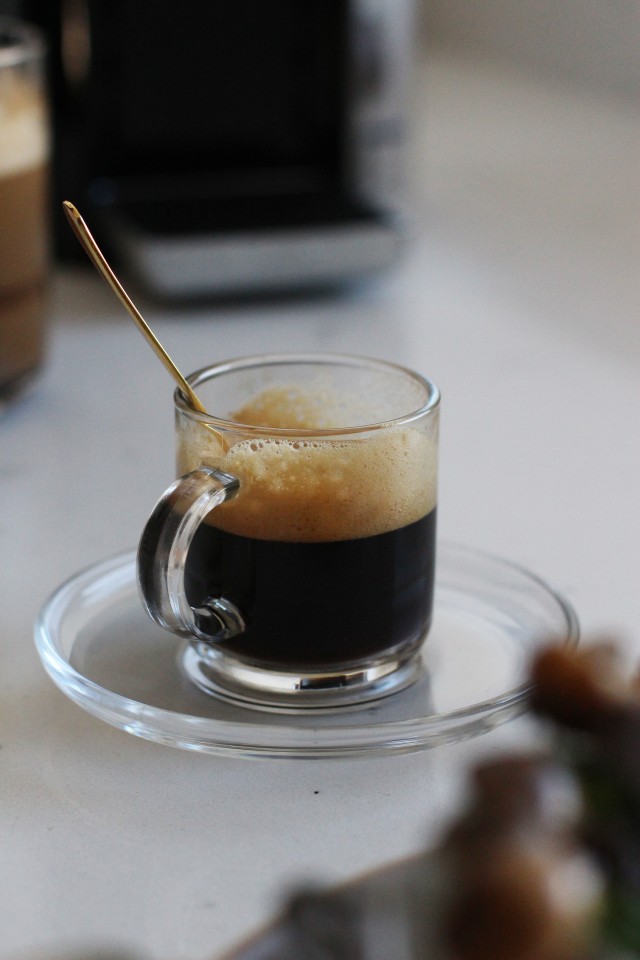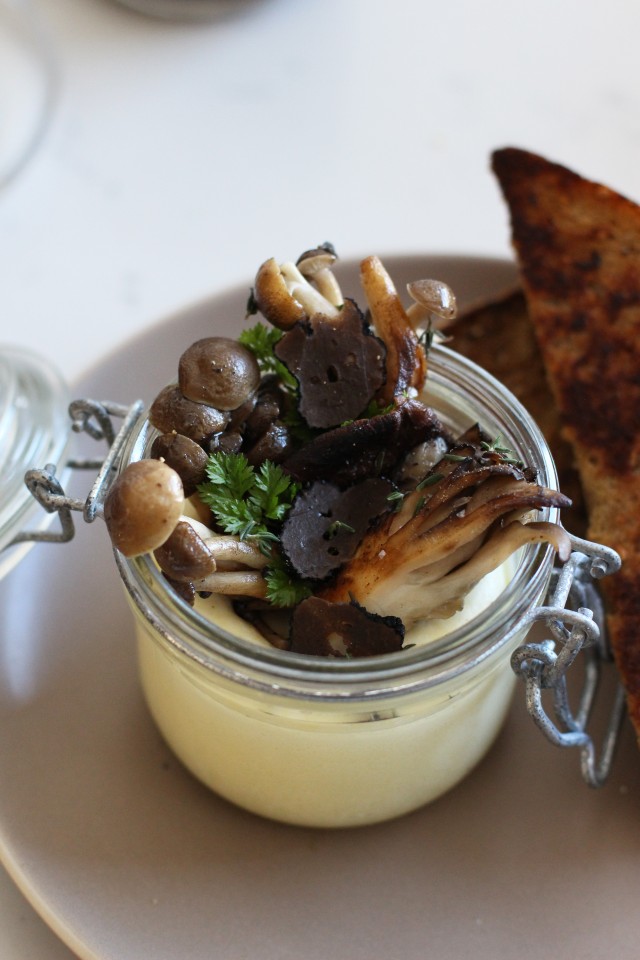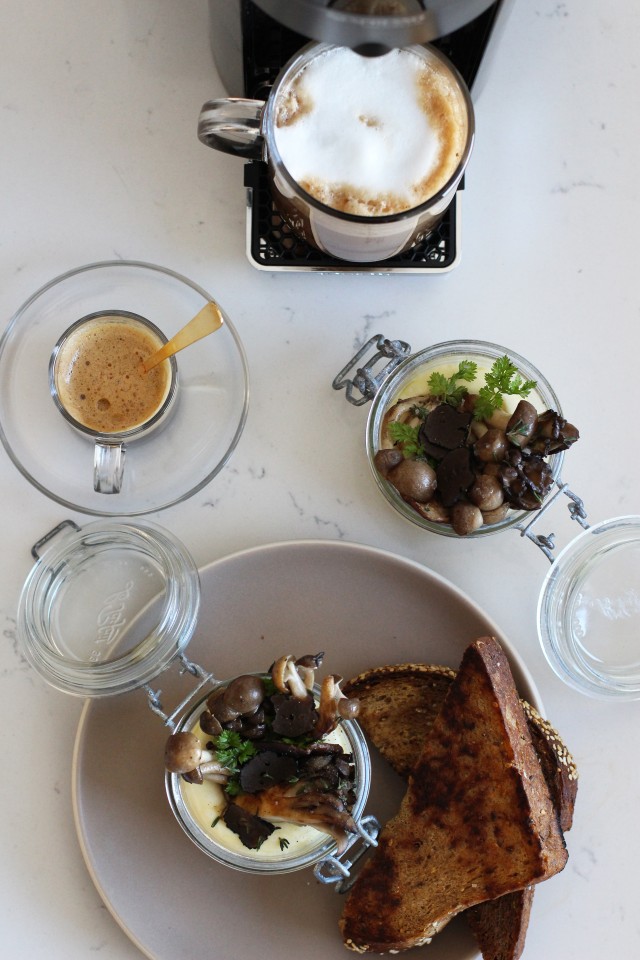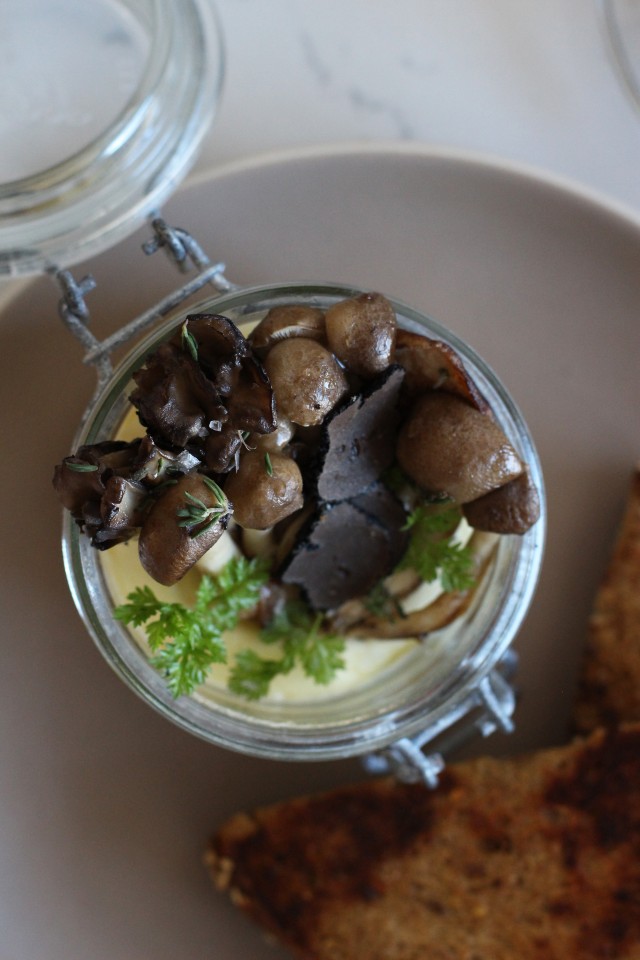 STEAMED EGG CUSTARD CUPS WITH MUSHROOMS

Ingredients:

3 eggs
1/3 cup of cream
2/3 cup of water
1/2 cups of grated parmesan
Assortment of flavorful mushrooms
2 tablespoons of unsalted butter
shavings of truffle
few sprigs of fresh thyme
sea or kosher salt
sprigs of chervil

Directions:

Whisk the eggs together until smooth. Add the cream, water and parmesan and whisk until smooth. Add a small pinch of salt.
Pour the egg mixture into 3 small jars. The egg will puff up a bit so don't fill them all the way. Close the lid and place them in a pot. Fill the pot halfway up the jars with boiling water and then place the lid on the pot and simmer on low heat for about 15 -20 minutes until the eggs are set. Give the jars a shake and the middle should just barely jiggle. Remove from the water.
Wipe your mushrooms clean with a damp cloth. Cut into chunks and heat the butter until it starts to foam on medium high heat. Add the mushrooms and sautee on all sides until browned. Add fresh thyme leaves and toss to coat. Add sea salt to season the mushrooms.
Top the egg custards with the sauteed mushrooms and top with truffle and sprigs of chervil.
(This post is sponsored by Nespresso. Opinions are our own. Images by HonestlyYUM.)