On days that I'm baby-free, I like to escape the house and get some work done at a cafe. I'm lucky, given that Berkeley has about as many cafes as it does people. There are several characteristics that make for a desirable study/work cafe. Over the years, I've narrowed down the list to these five important factors: good coffee, reliable internet, available parking, plentiful electrical outlets, available seating. Generally, the order of importance varies. Some days I ride my bike, and parking is irrelevant.  Some days I'm only using Photoshop, and internet isn't a factor. One thing's for sure, good coffee always hovers at the top. That is, until the day Sarah took me to Asha Tea House. The minute I walked into the downtown Berkeley cafe, I knew I was in for a treat. Berkeley has always been a great boba tea town. Most of the time those places are more of a quick, take-out variety. Asha, however, has a slower pace to it. In fact, there's plenty of seating, and many of its patrons are UC Berkeley students buried in their laptops. While there are plenty of different types of tea (at least for my liking) the emphasis is surely quality over quantity. Needless to say, I've become hooked on tea . . . it sure took me long enough!. I even know the difference between bubble tea, and tea with boba (bubble tea simply refers to the frothiness from being shaken). Anyway, I hope you give this recipe a go. I'd love to hear from all you more experience tea drinkers out there. What are your favorite methods of fancy tea consumption? Anything else I should try?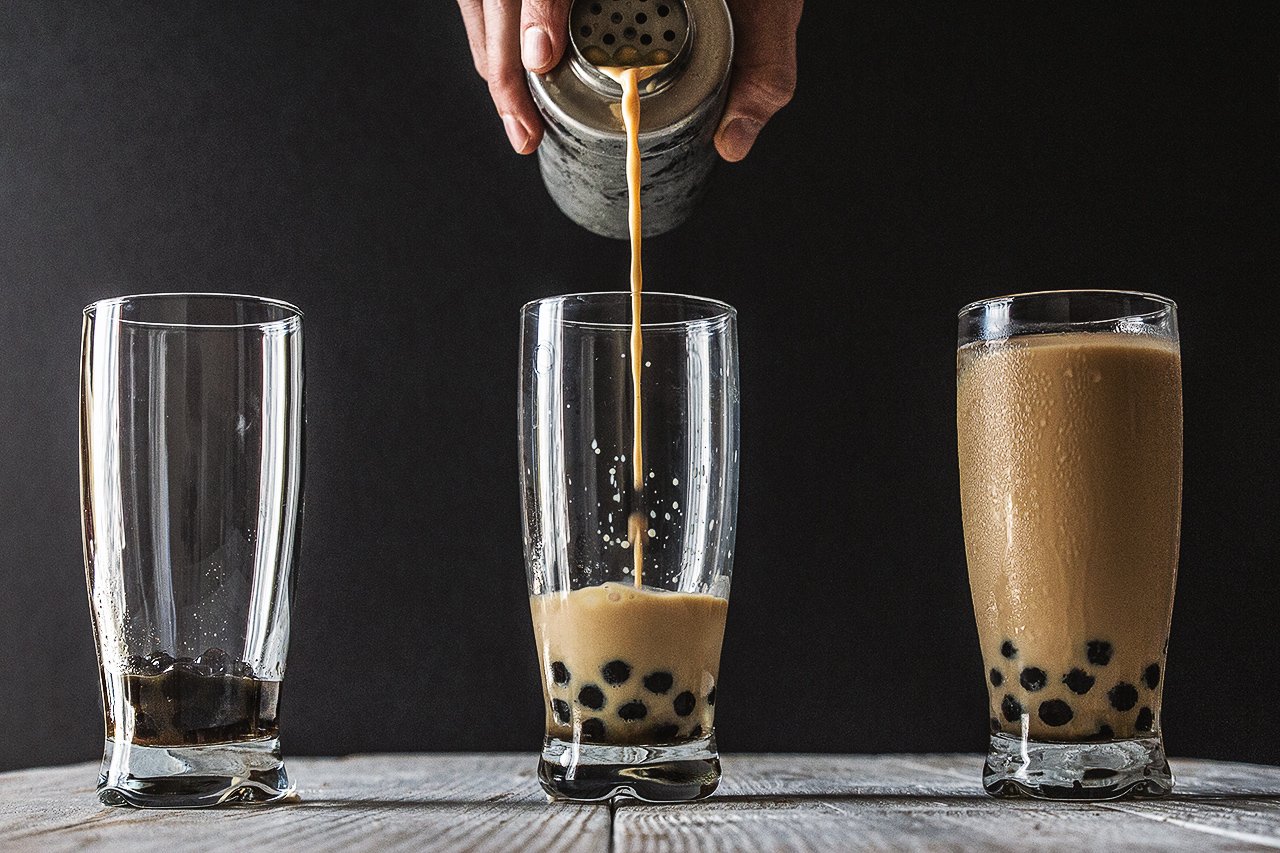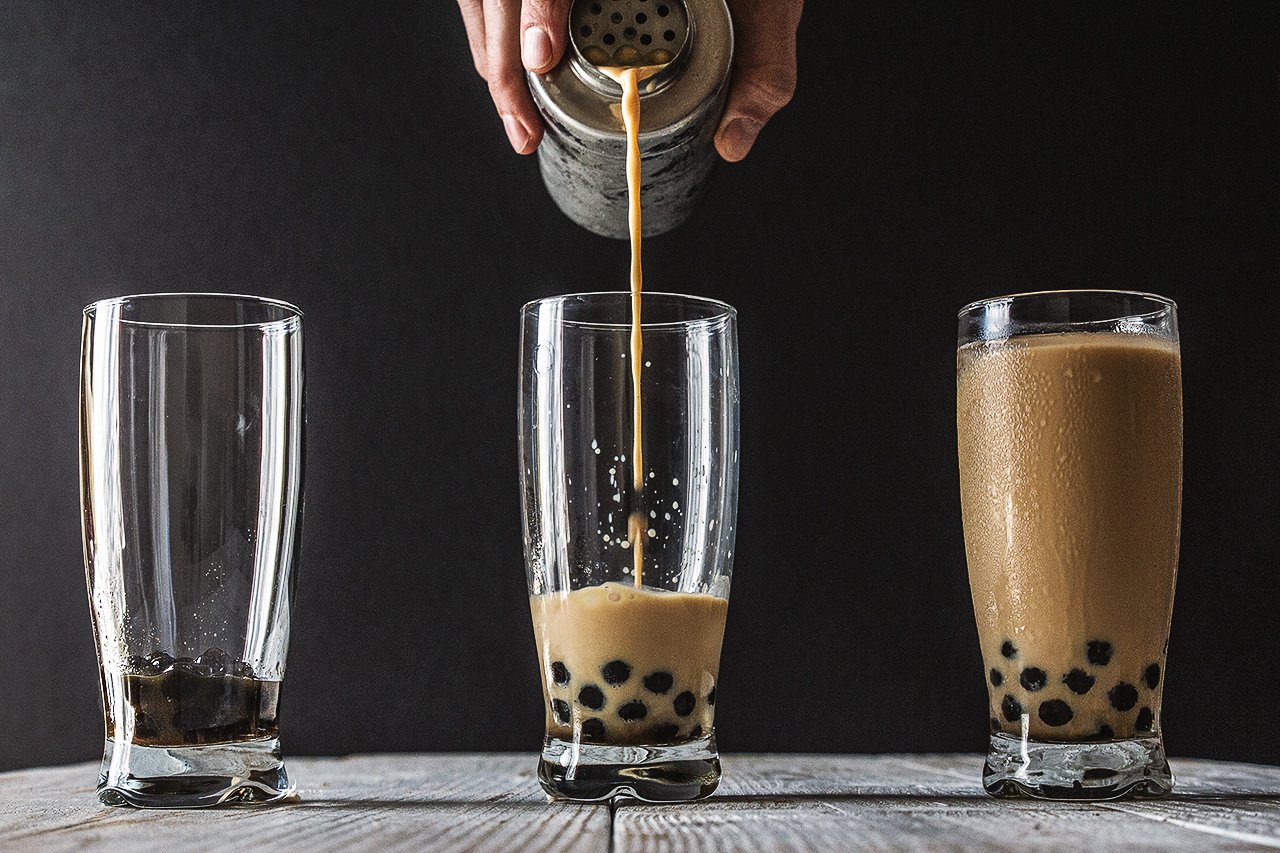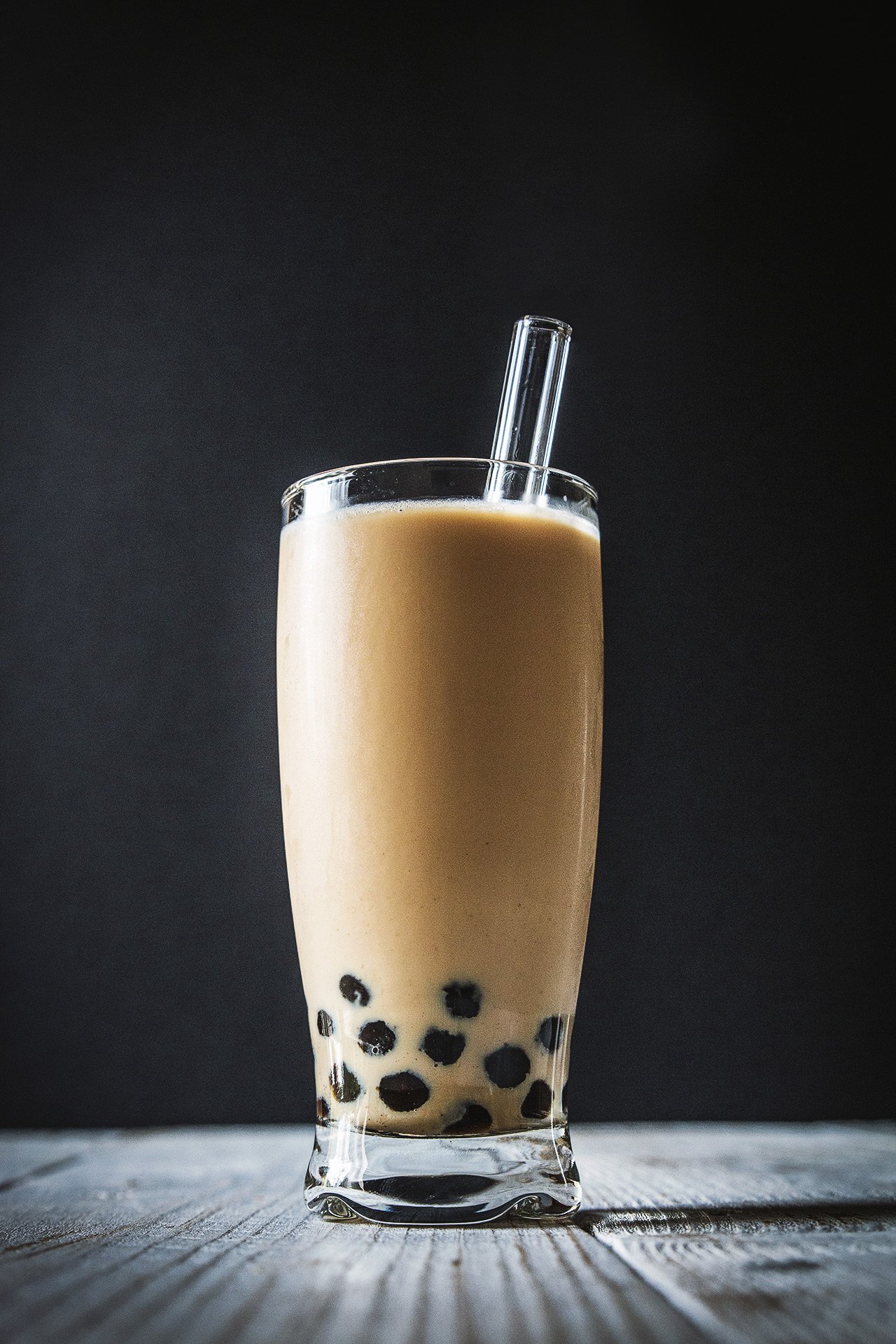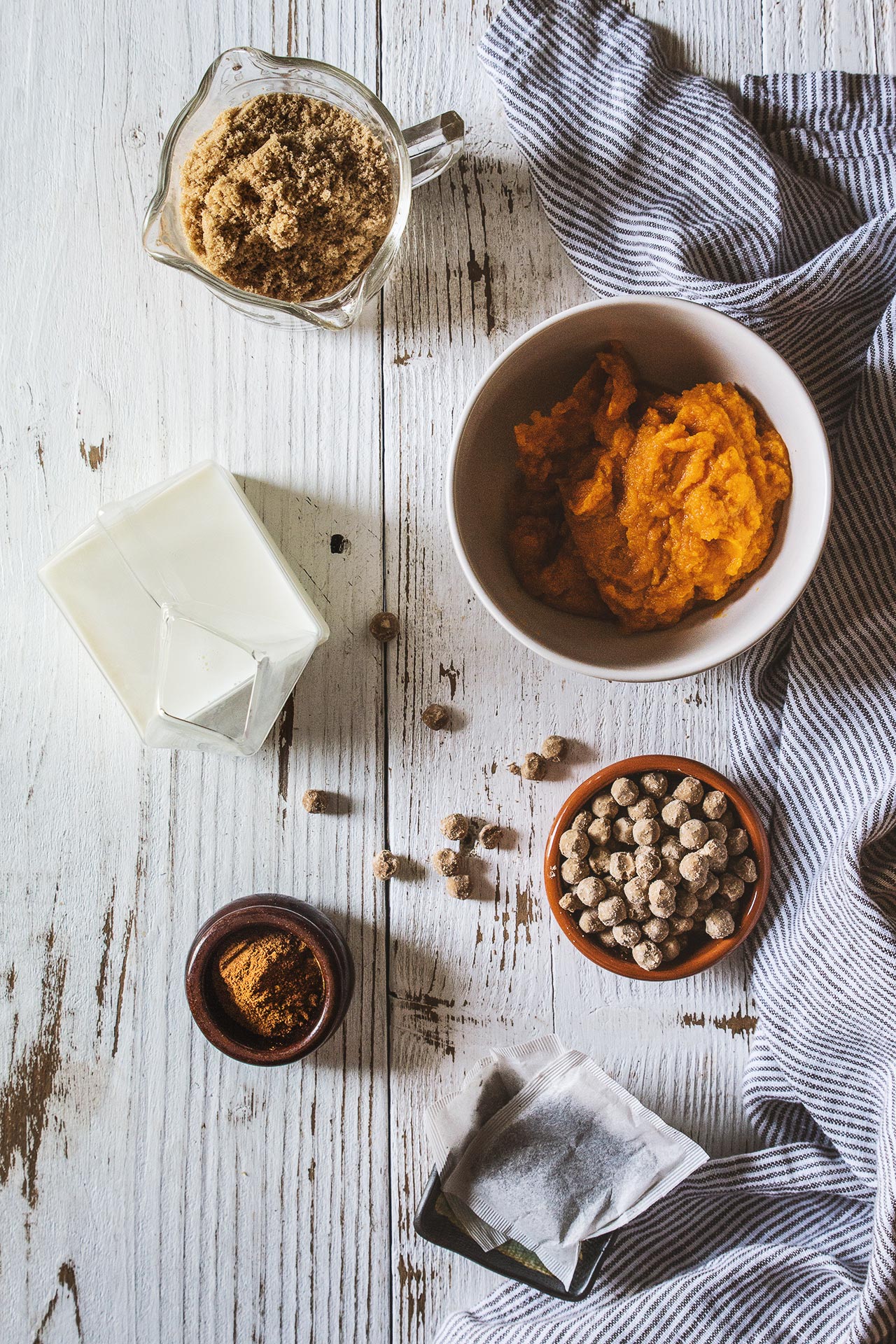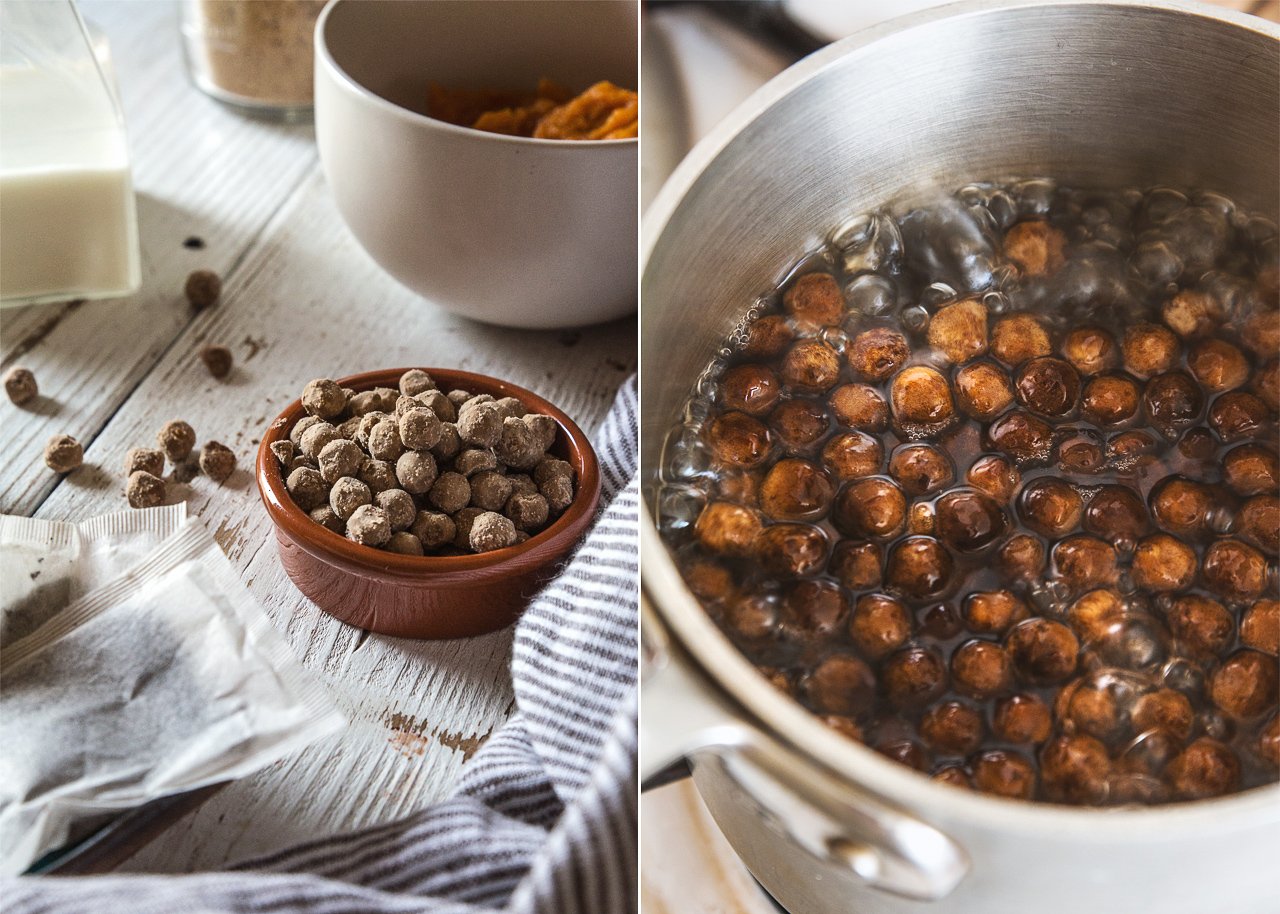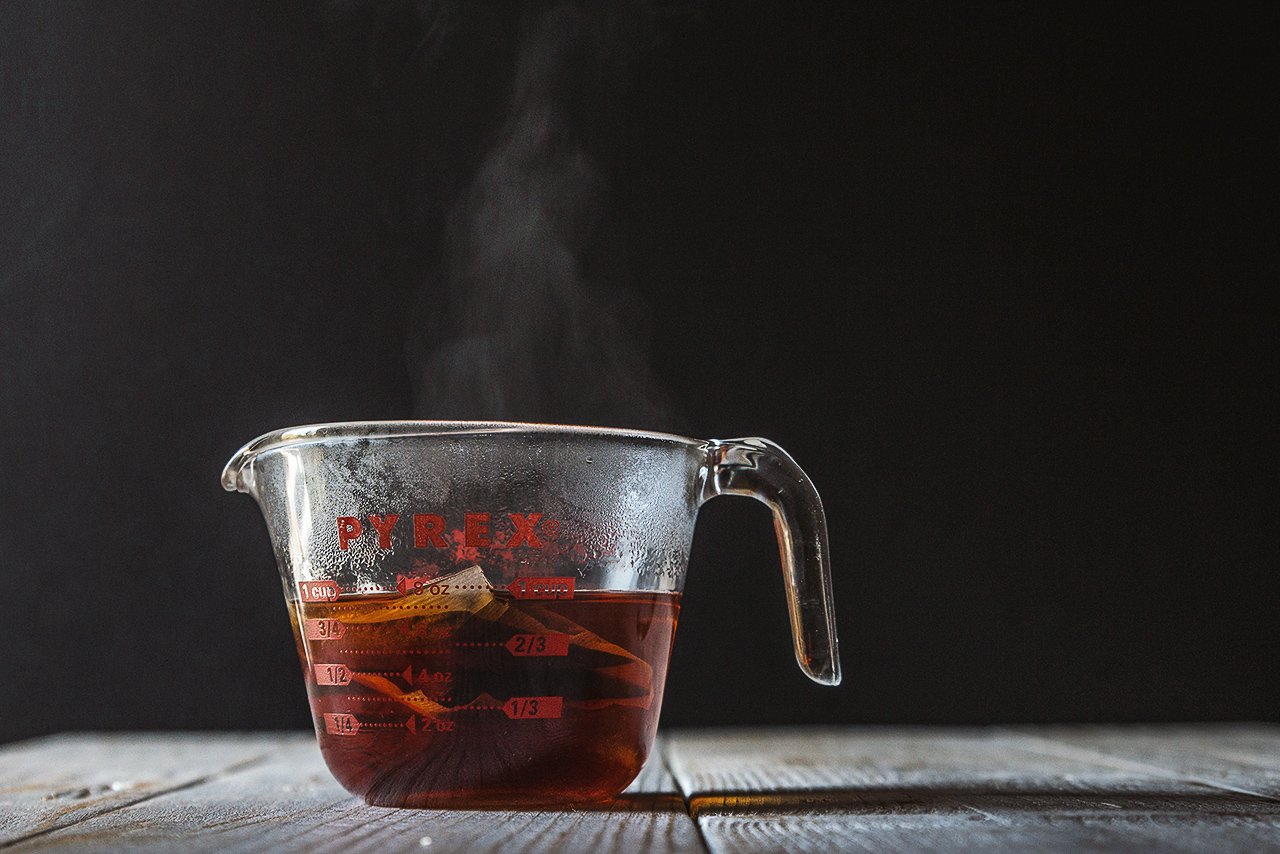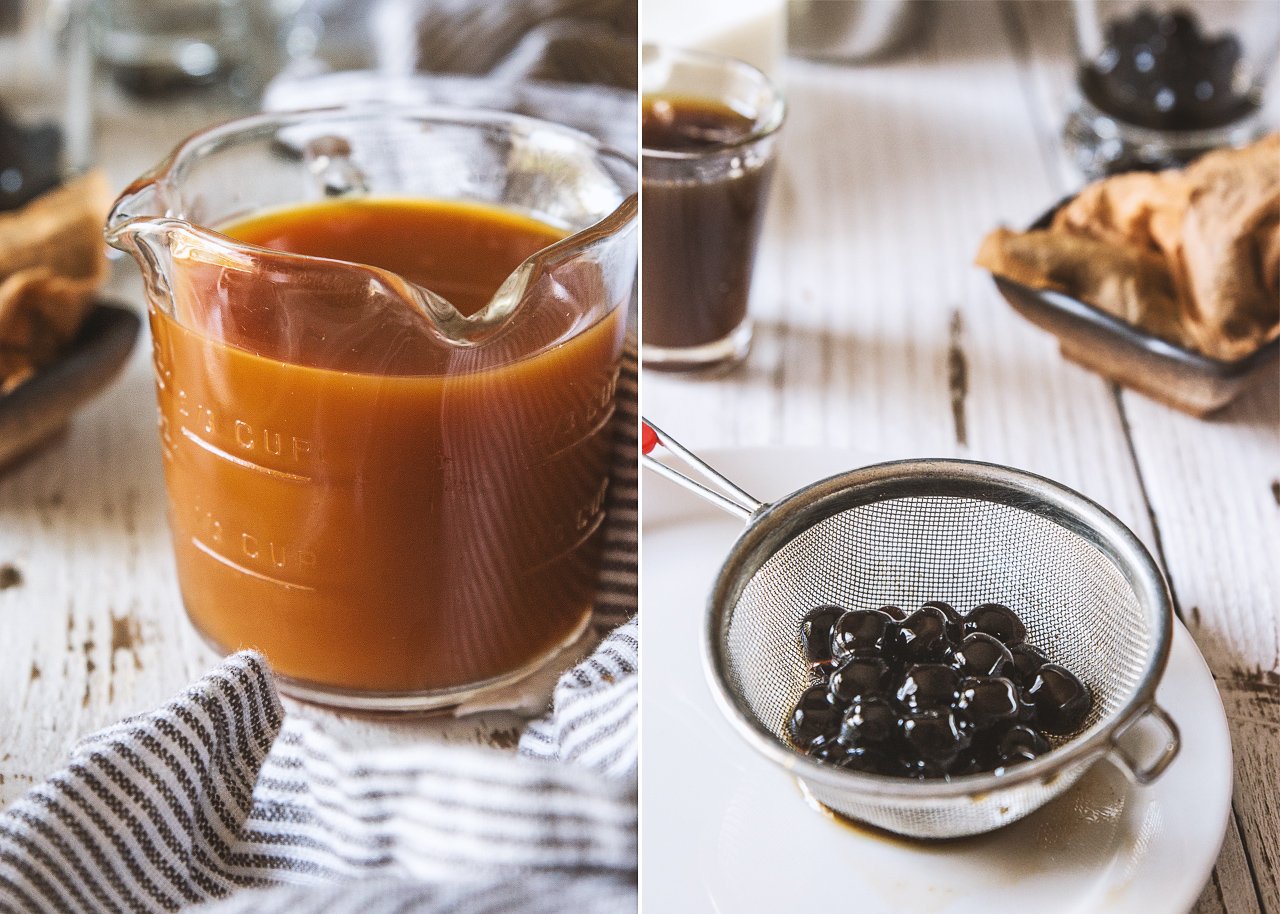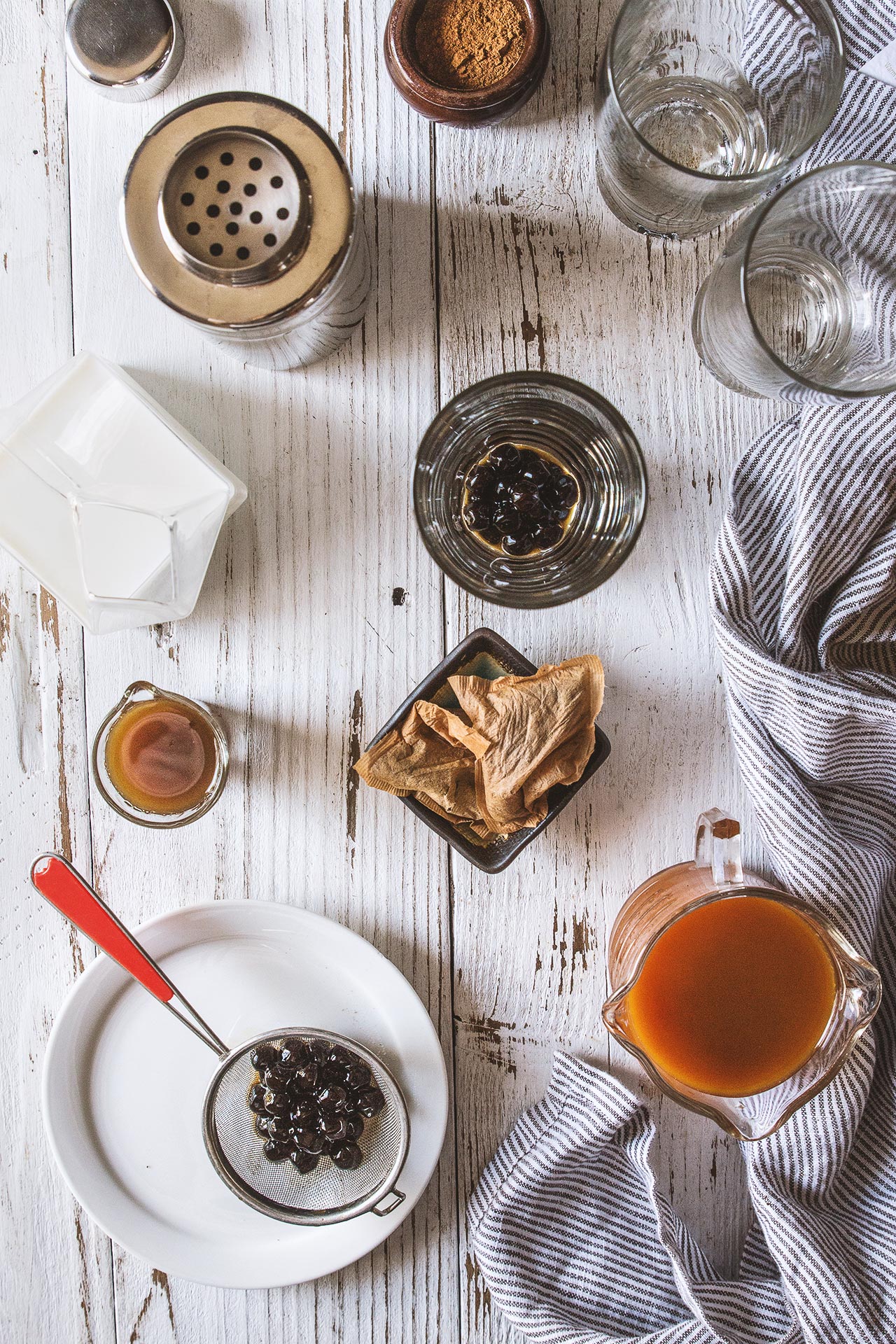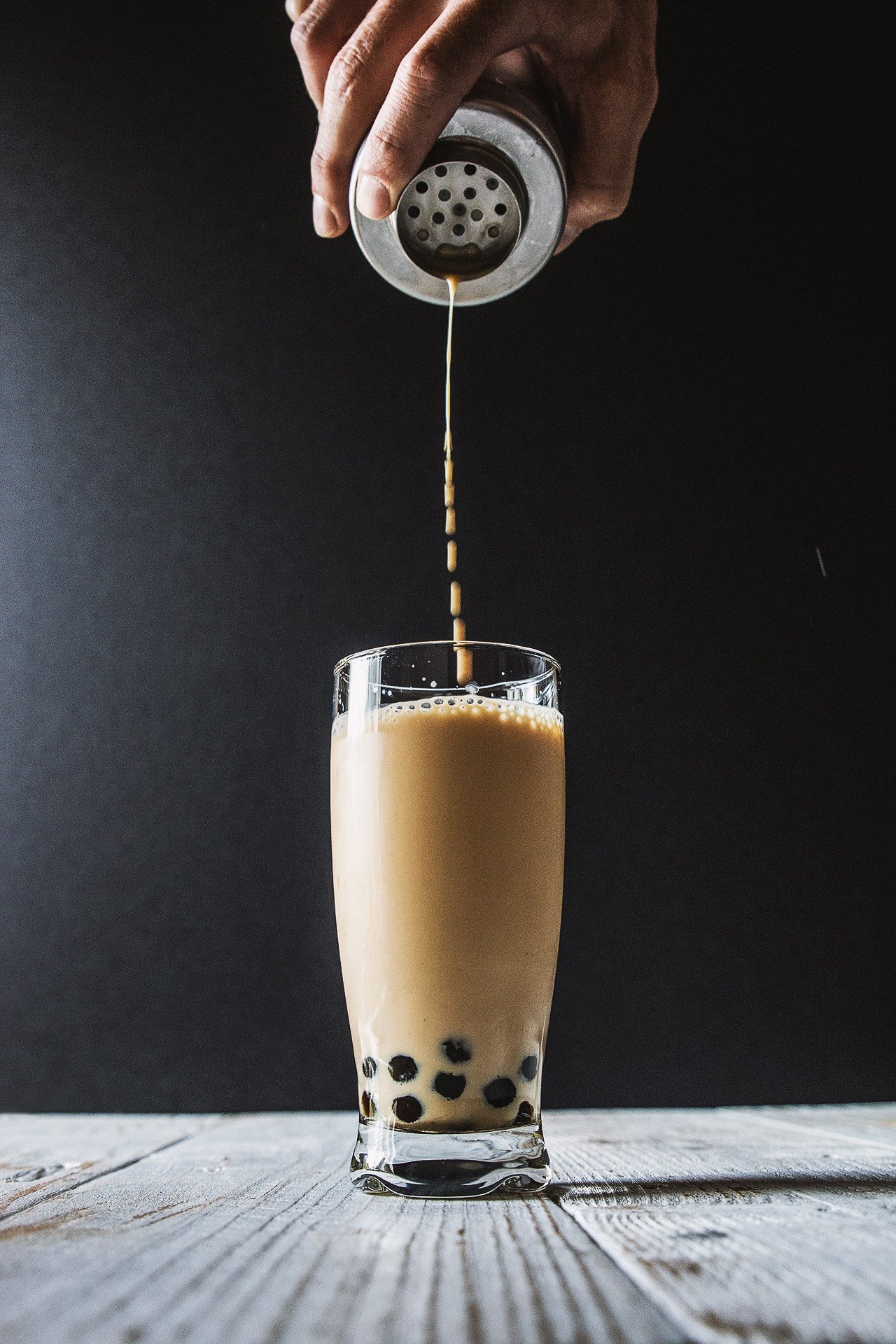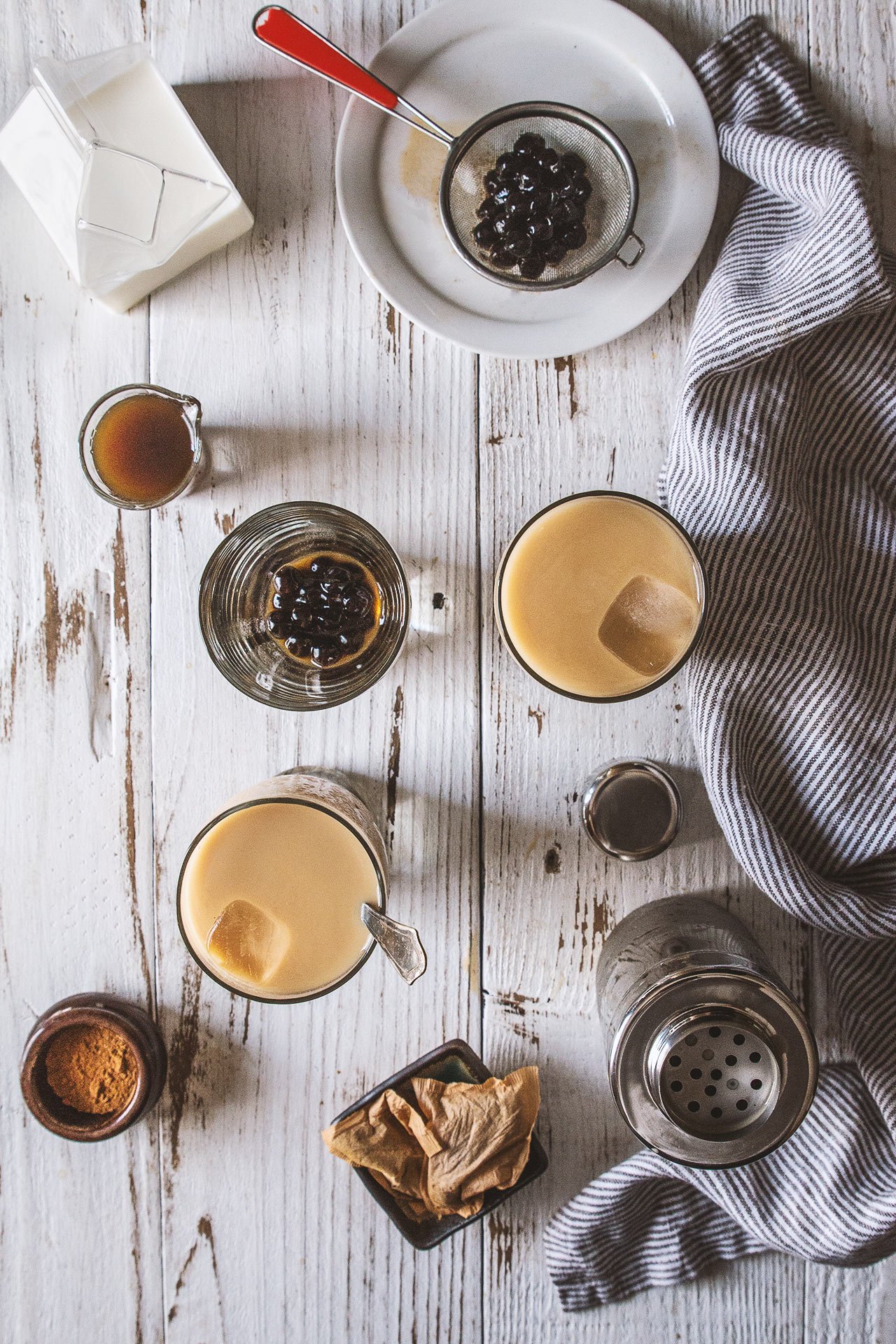 PUMPKIN SPICE BUBBLE TEA WITH BOBA

(makes ~1 large serving, or two smaller servings of tea)

Ingredients:

1 cup whole milk
3 1/4 cups water
two tea bags black tea
1/4 cup brown sugar
1/4 cup pumpkin puree
1/4 teaspoon pumpkin spice blend (ground)
1/4 cup tapioca pearls

Directions:

  For the pumpkin spice syrup

Add pumpkin puree and 1/4 cup of water to a small saucepan over low heat and stir to combine.
Remove from heat and strain through a coffee filter. Be patient, as the mixture might take 10-15 minutes to pass through completely. Gently use your hands to squeeze any excess water from the puree. Try your best not to break the filter when doing so.
Add the pumpkin water back into your saucepan over medium heat, then add the pumpkin spice and the brown sugar. Cook at a low simmer until the sugar has completely dissolved – about 3 minutes. Remove from heat, transfer to a large bowl and let cool to room temperature.

  For the boba

Add two cups of water to a medium saucepan and bring to a boil. Add boba and quickly stir until the boba are all floating at the surface.
Decrease the heat to medium and cook for 15 minutes.
Remove from heat, cover, and let sit for another 15 minutes.
Strain the boba, then transfer into the pumpkin spice syrup until ready to serve. Use within 5-10 minutes while fresh, or keep them inside the syrup and refrigerate.

  For the tea

Add two tea bags to one cup of boiling water and steep for 15 minutes. Remove tea bags and let the tea cool to room temperature.

  For the drink

Spoon the boba to bottom of a tall glass.
Add the milk, tea and 1 1/2 oz of the pumpkin spice syrup to a shaker. Fill the shaker halfway with ice and vigorously shake for 5 seconds.
Strain into the glass overtop the boba. Add some new ice, a wide mouth straw, and serve!
(images by HonestlyYUM)