Today's post isn't so much a recipe as it is a technique for cooking pizza that, in my opinion, gets you the closest thing to a wood-fired oven pizza but without the wood-fired oven. I'm in the process of a house remodel right now and my dream has always been to get a wood-fired oven. But, the reality of our budget has settled in long ago and, of course, out went that outdoor pizza oven. Having made many pizzas before, I can tell you that you'll never get that crisp and slightly blistered pizza crust in an oven. The oven temperature just doesn't get hot enough. Invest in a pizza stone (they're pretty cheap, about $30-$50, and you'll find other uses for it) and take your pizza out to the grill. The key is to wait (longer than you think) for your grill to get as hot as it possibly can. The pizza only needs about 5 minutes to get crispy bubbly hot!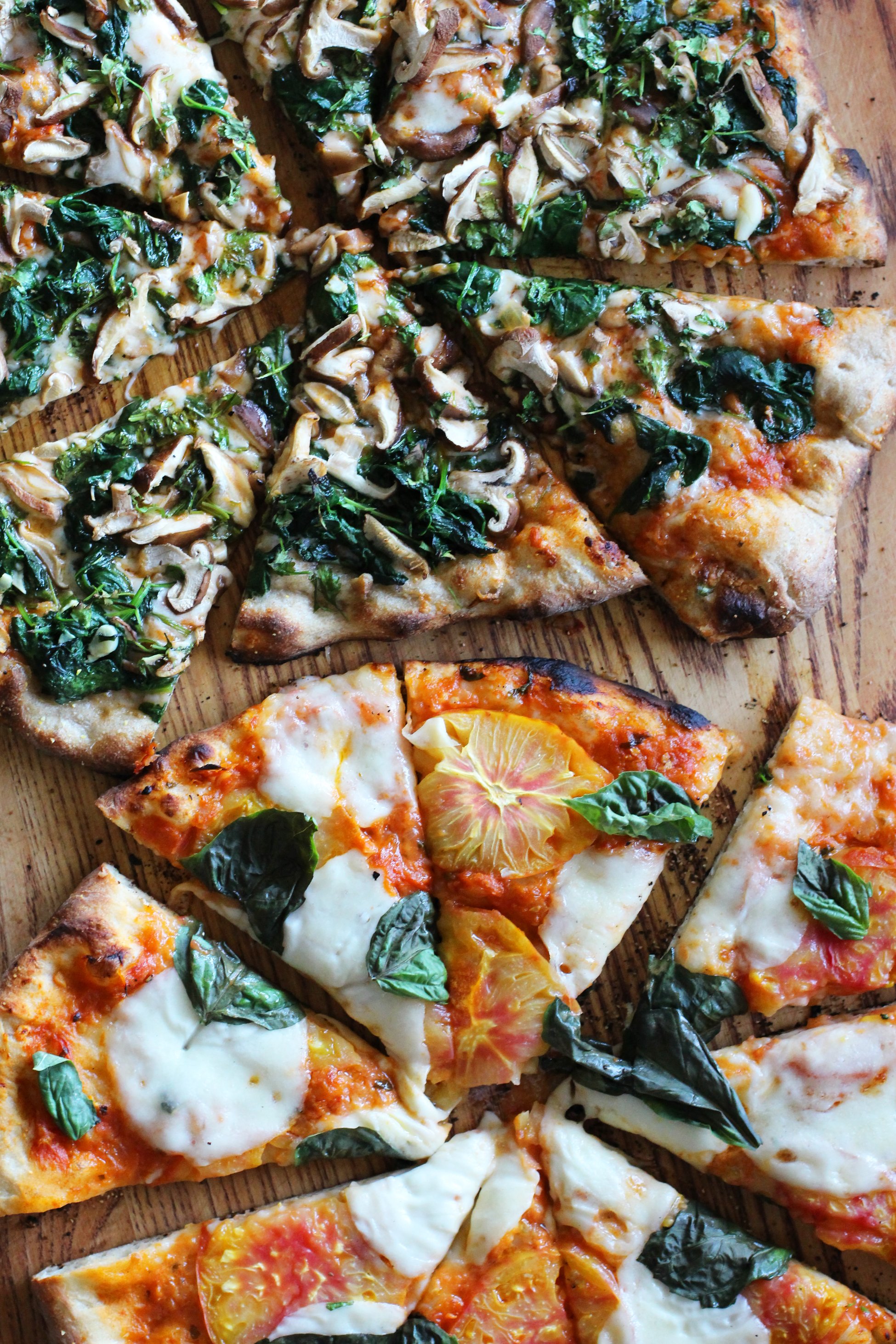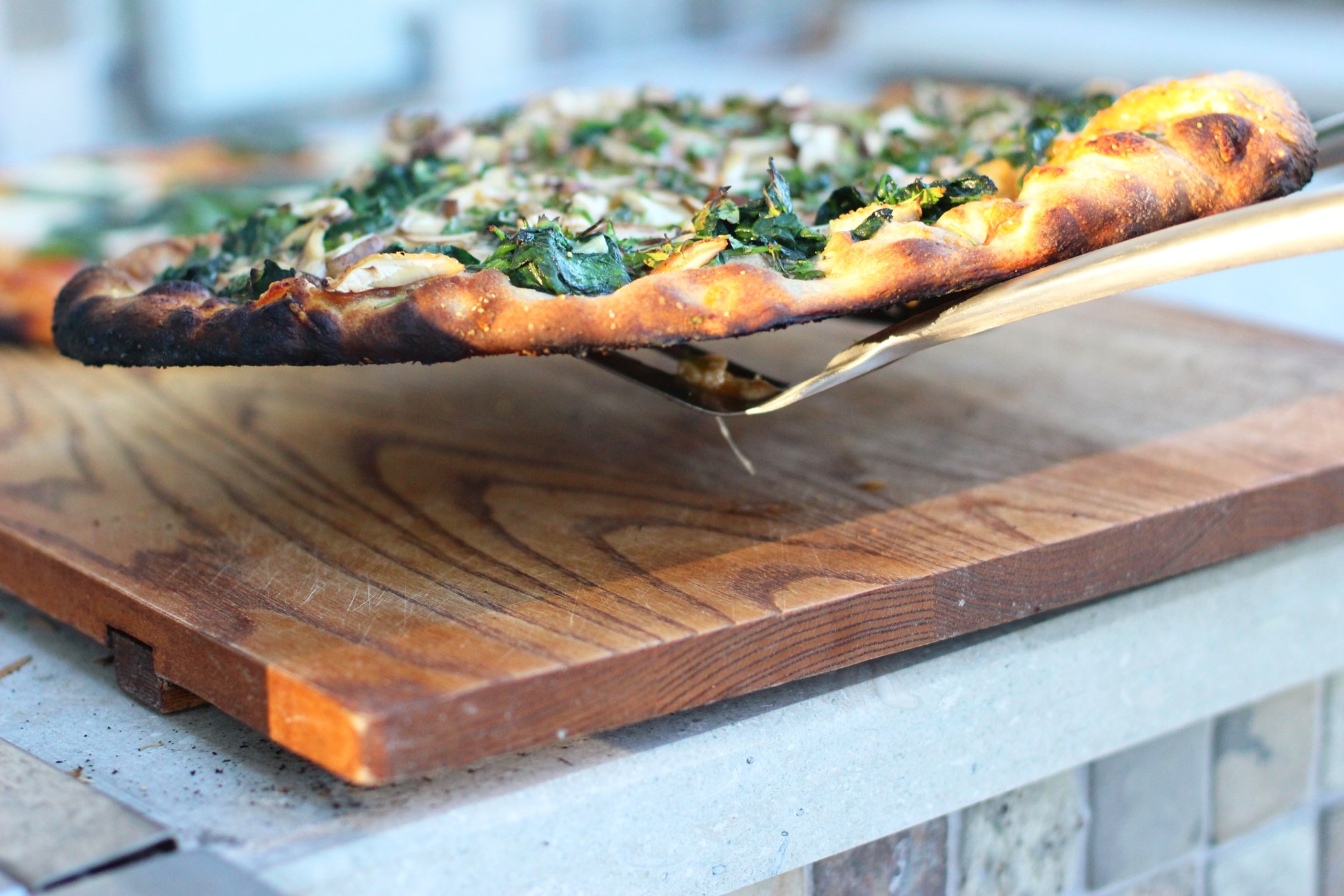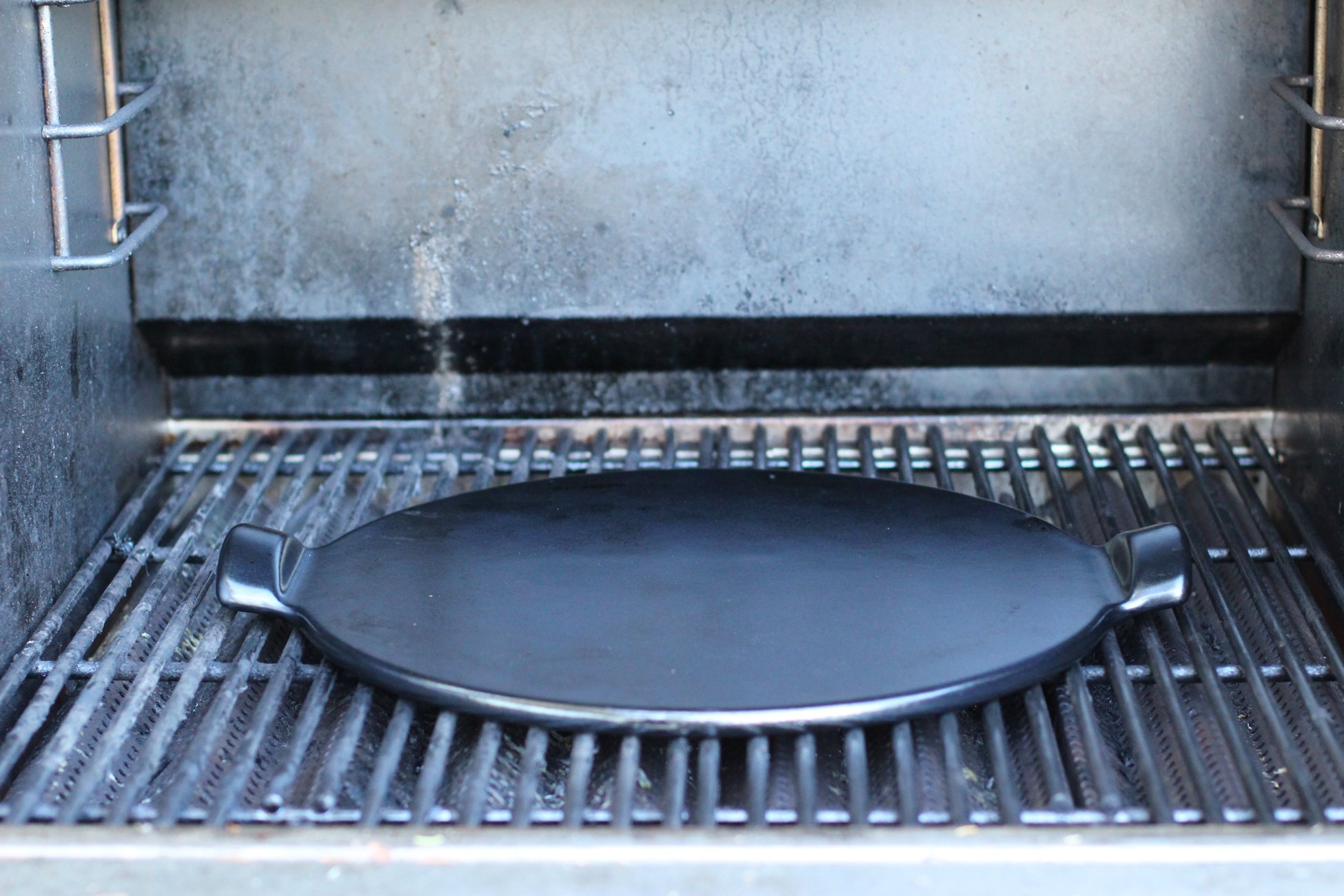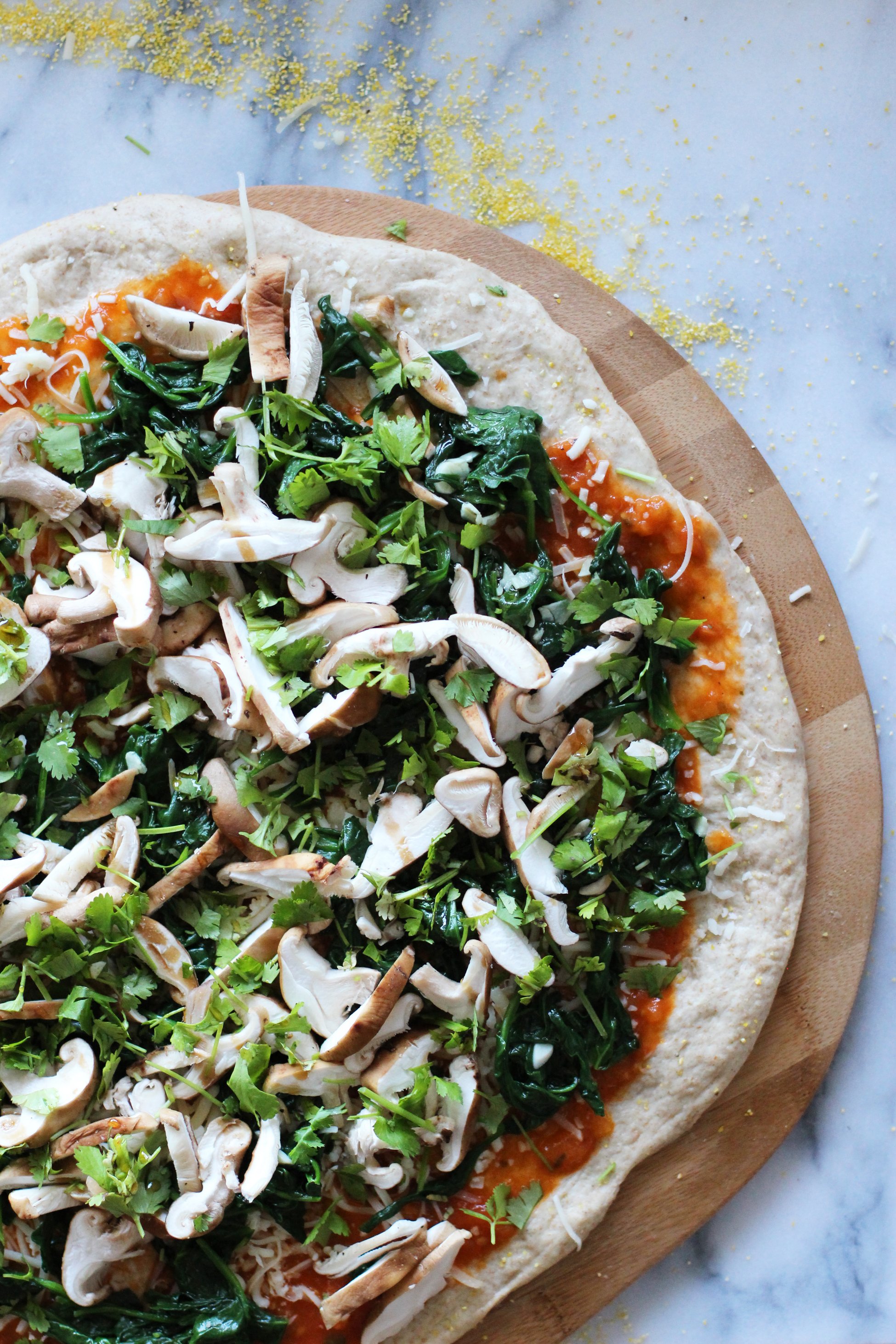 WOOD-FIRED OVEN LIKE PIZZA

Ingredients:

Tomato sauce
Toppings for the mushroom pizza shown above

Shredded mozzarella
Sliced shiitake mushrooms
Frozen spinach, squeeze out excess water
Chopped garlic (optional)
Chopped cilantro
Drizzle of sesame oil

Extra flour or cornmeal for dusting

Directions:

Turn your grill on the highest setting possible and close the lid. Allow the grill to heat up for at least 15 minutes (I let mine almost hit 700 degrees).
Meanwhile assemble your pizza, stretching out the dough, spreading a small ladle of tomato sauce over the dough and placing the toppings on top. Make sure to assemble on a pizza peel or a flat baking sheet without a lip so that you can slide it off onto the stone. Dust the pizza peel or baking sheet with flour or cornmeal so the pizza doesn't stick to the peel.
When you're ready to cook the pizza, acting quickly open the grill lid and carefully slide the pizza onto the pizza stone by lining up the opposite edge of the pizza crust with the opposite edge of the pizza stone so that ideally you can pull the pizza peel towards you and the pizza will slide onto the stone. If you can't pull this off seamlessly without losing a few toppings or forcing the pizza off, you're not alone– it takes time to master the pizza moves!
Close the lid and avoid opening the lid to peek. How will you tell it's done? Well, it depends on your grill and of course, I said no peeking. I would slightly open the lid and peek after 5 minutes. The pizza should be browned and just starting to char on the outside. Cook longer if needed.