Year after year, my mother in-law's orchard yields the most abundant supply of peaches – and when they finally bloom, it's become a tradition to head up north for the weekend to help harvest them. After hundreds and hundreds of fuzzy, sun-ripened peaches are picked, peach madness ensues. Dried peaches, peach crumble, peach pie, peach salsa, peach jam, peach margaritas . . . is there anything we haven't made with this juicy stone fruit?! Peach tarte tatin, that's what. I've always wanted to try my hand at the French upside-down pastry and I was delightfully surprised at how incredibly easy it was to make. Not only is it light and not too sweet, it's a great way to show off any fruit like apples or pears.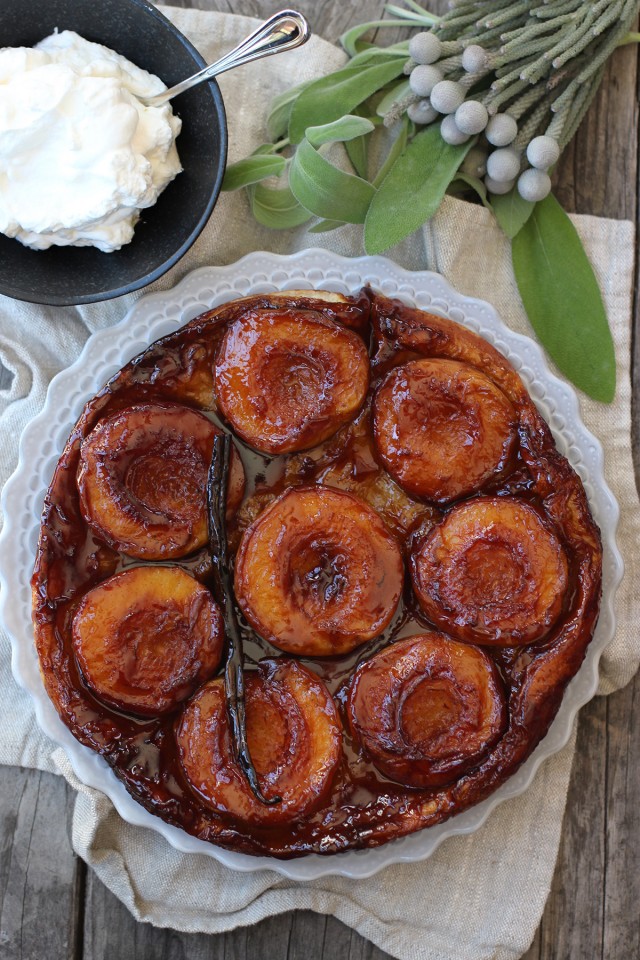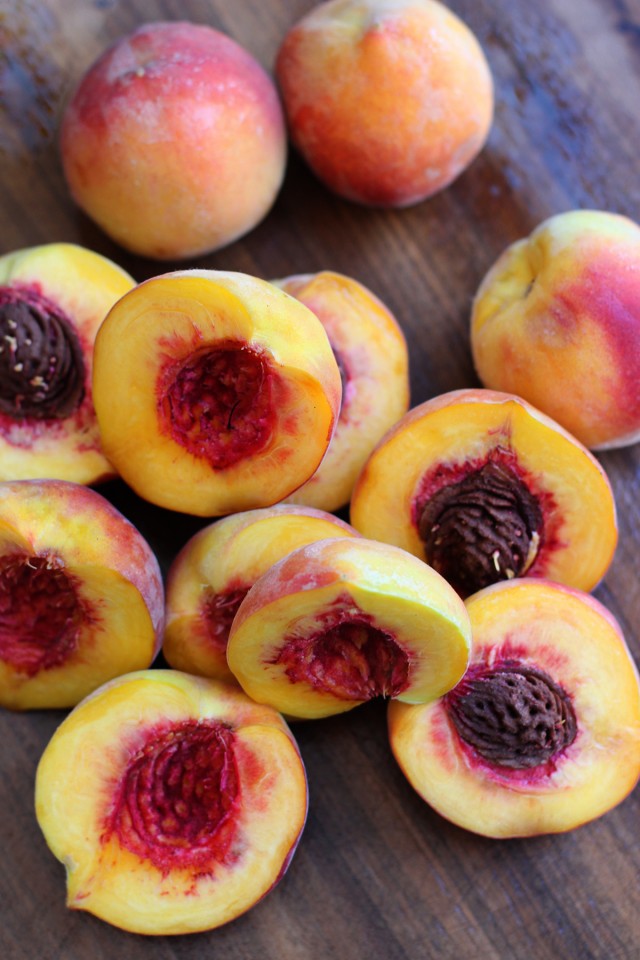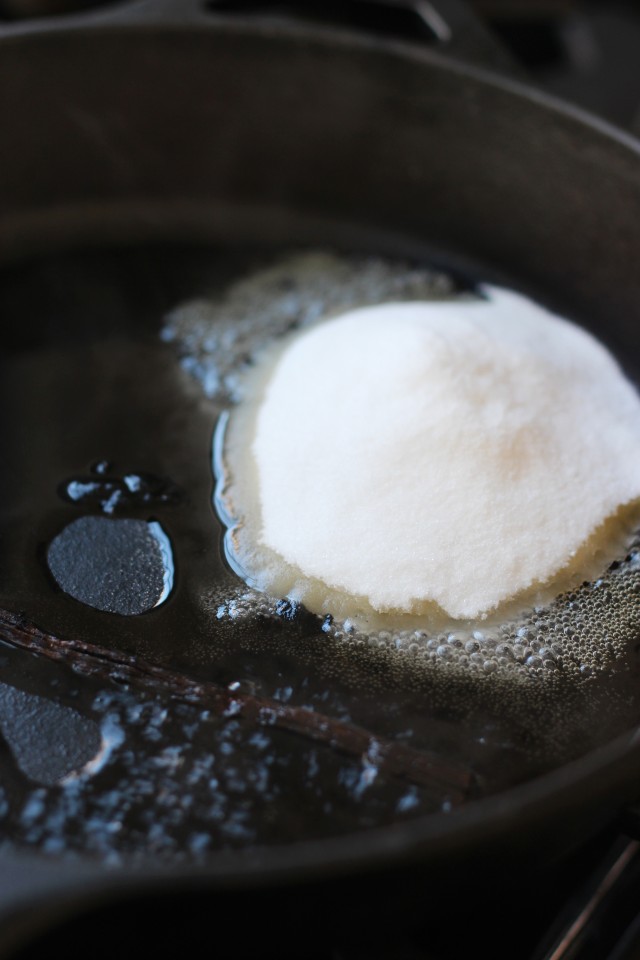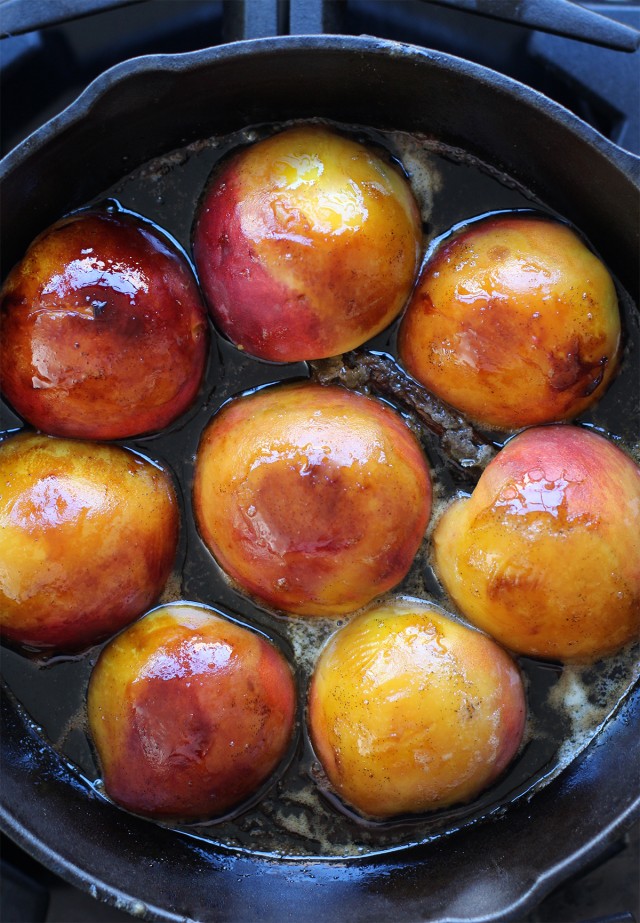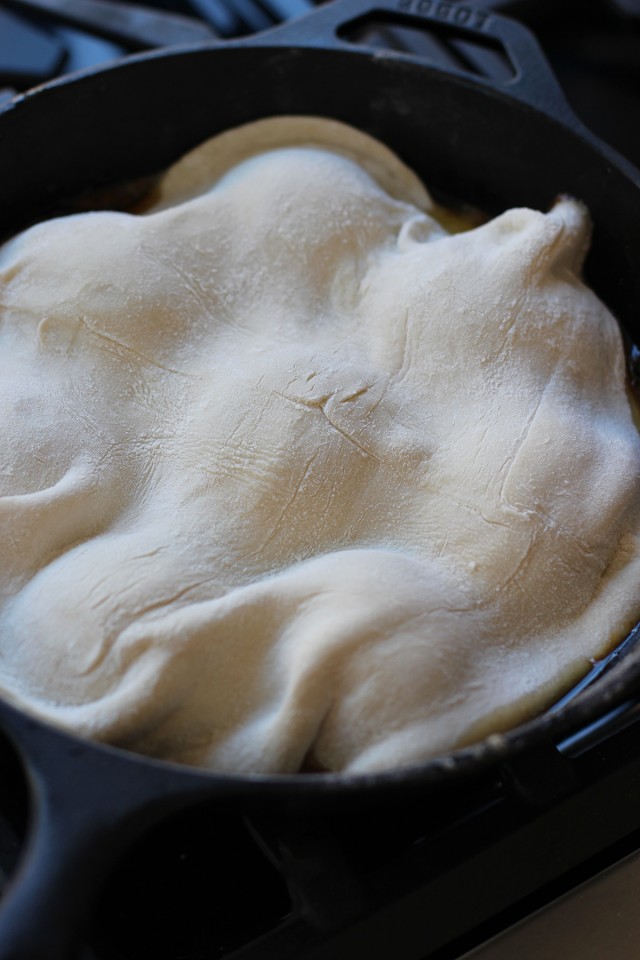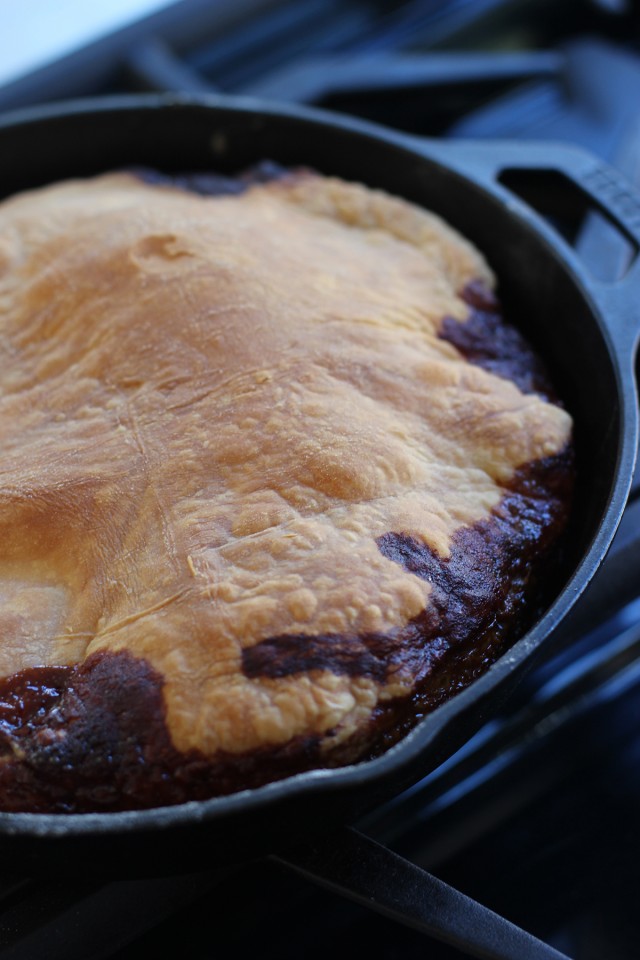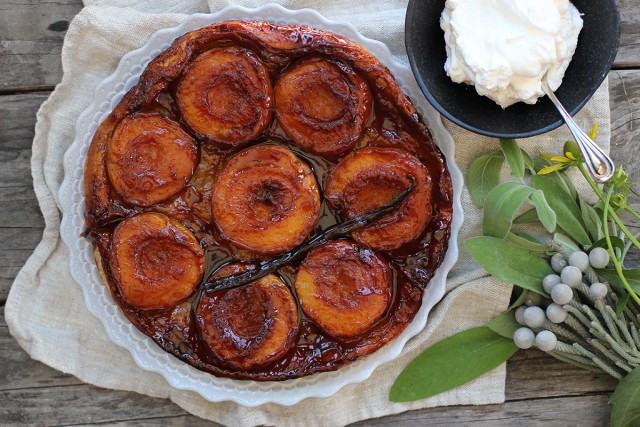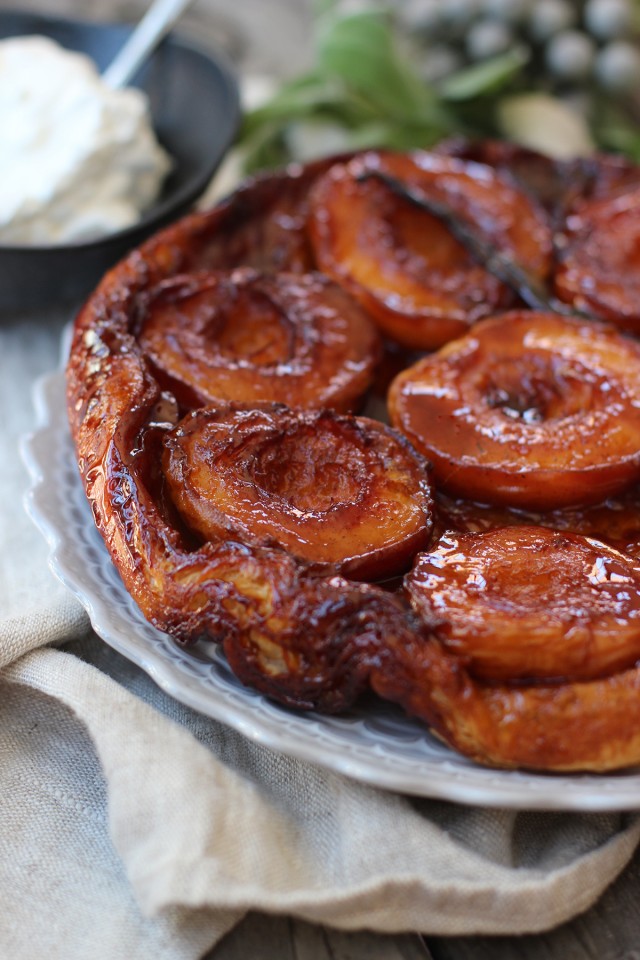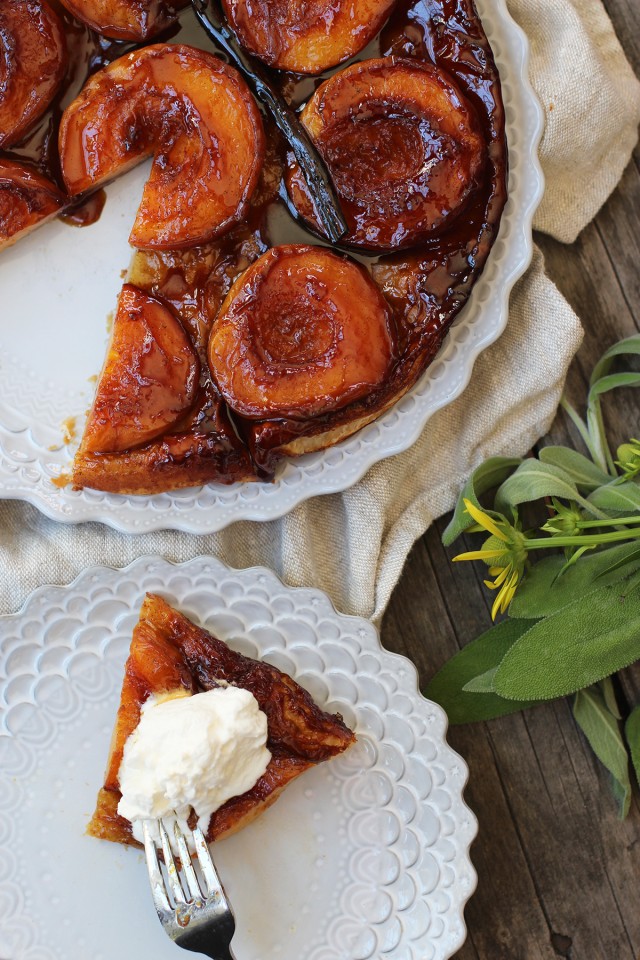 (images by HonestlyYUM)
PEACH TARTE TATIN

Ingredients:

4-5 medium sized peaches
1/2 cup caster sugar
1/2 cup cognac
1 whole vanilla bean
4 tbs butter, cubed
puff pastry dough, thawed
a handful of all purpose flour, for dusting

Directions:

Preheat oven to 375°
Roll out puff pastry dough, onto a floured surface, to about 1/4″ thick. Cut it into a circle, just bit larger than the cask iron skillet. Set aside.
Half the peaches and remove the seeds.
In the skillet, add the sugar, the cognac and split vanilla bean with the seeds scraped.
Dissolve the sugar over medium-high heat until the mixture becomes a light caramel. Stir with a wooden spoon until it darkens to a nice nutty brown color – and be very careful as it will be extremely hot!
With a pair of tongs, gently place the peaches in the skillet, half-side up.
After they've been coated, carefully flip them over with the tongs.
Remove from heat, add the butter and cover the peaches with the round puff pastry.
Tuck the excess dough into the edges with a wooden spoon.
Bake for 30 minutes until golden brown and bubbly.
Remove from oven and very carefully invert onto a plate or cake stand.
Serve with large dollop of whipped cream!