I'm a coffee addict. I start every day with a good strong cup of black coffee. No cream, no sugar. But every now and then I crave a sweet, creamy coffee drink and this vegan coffee smoothie totally hits the spot. It is ultra creamy and SO delicious. It's naturally sweetened with dates and thickened with almond milk and almond butter. This recipe makes one cup, but simply multiply the ingredients by the amount of cups you want to make. But guaranteed, you won't be able to have just one!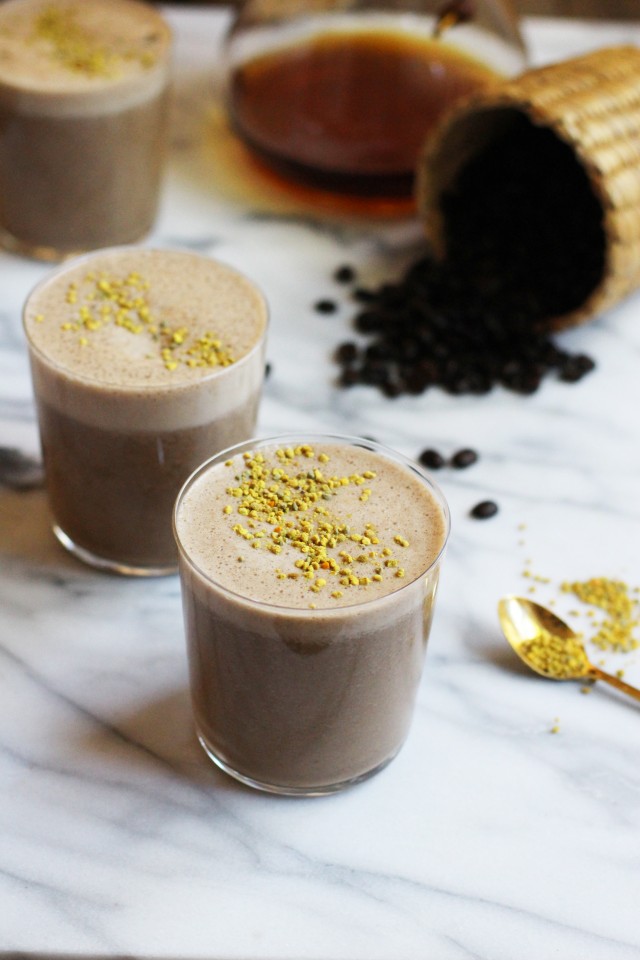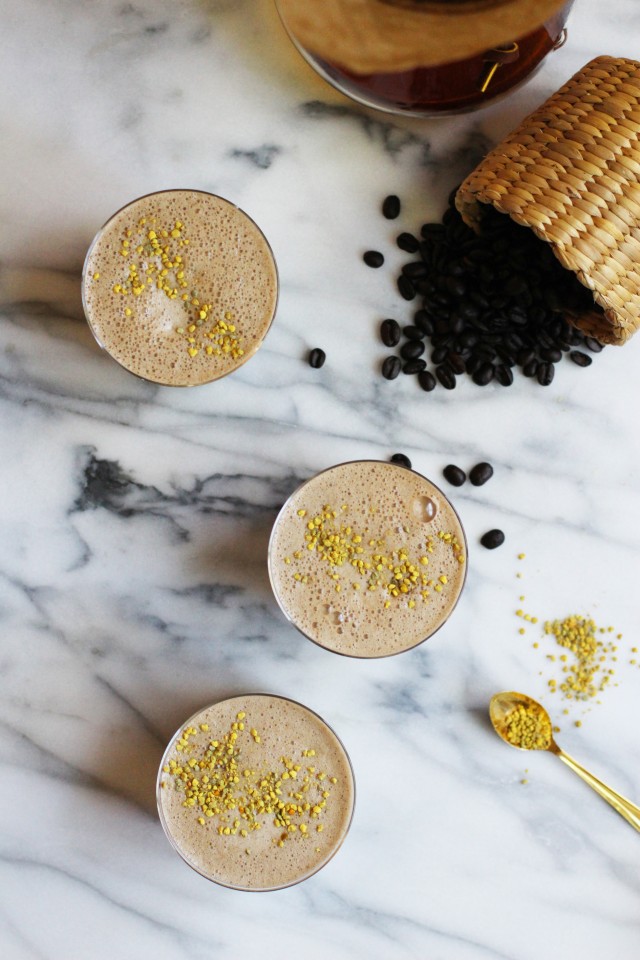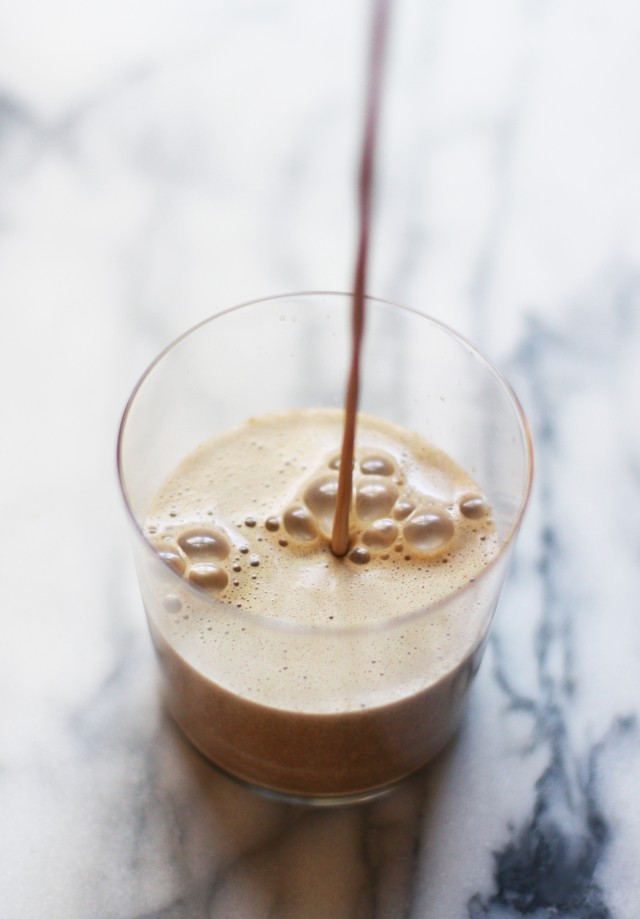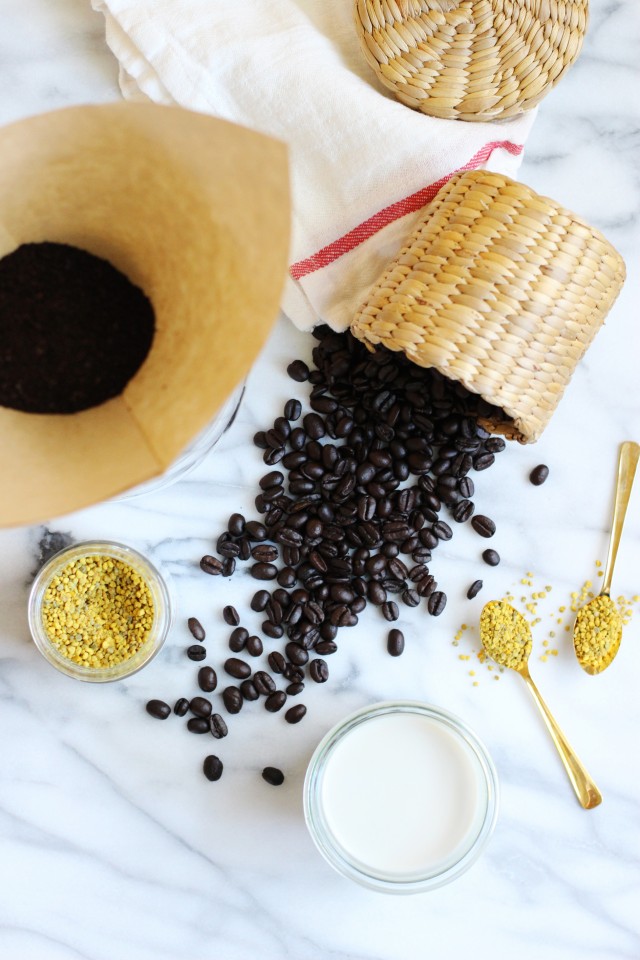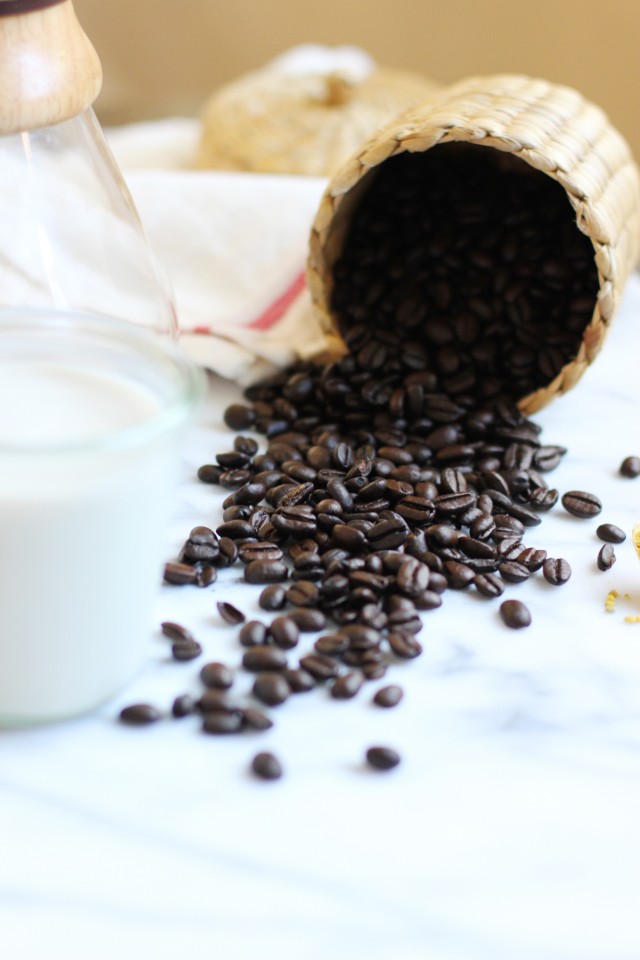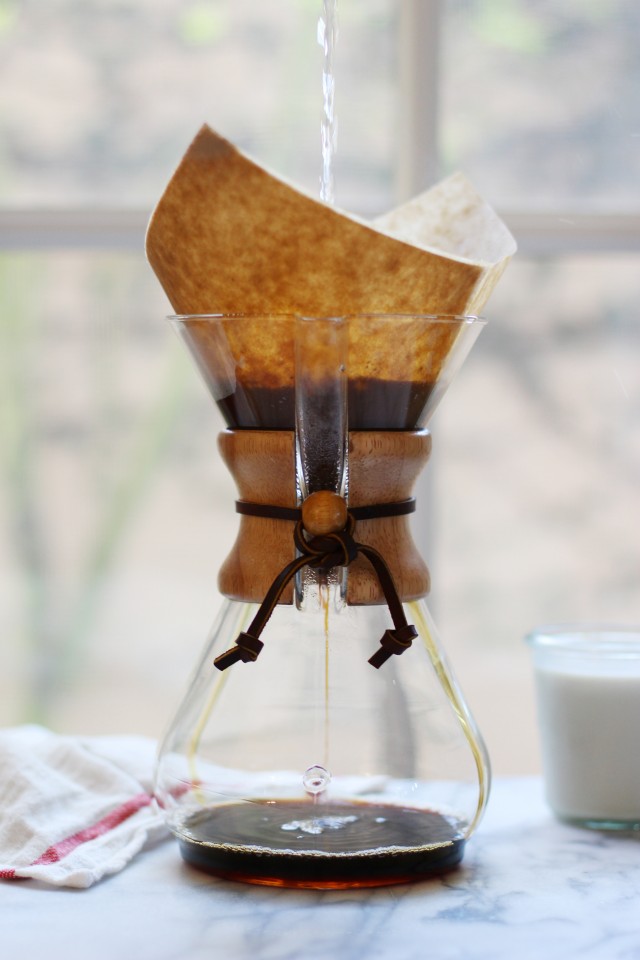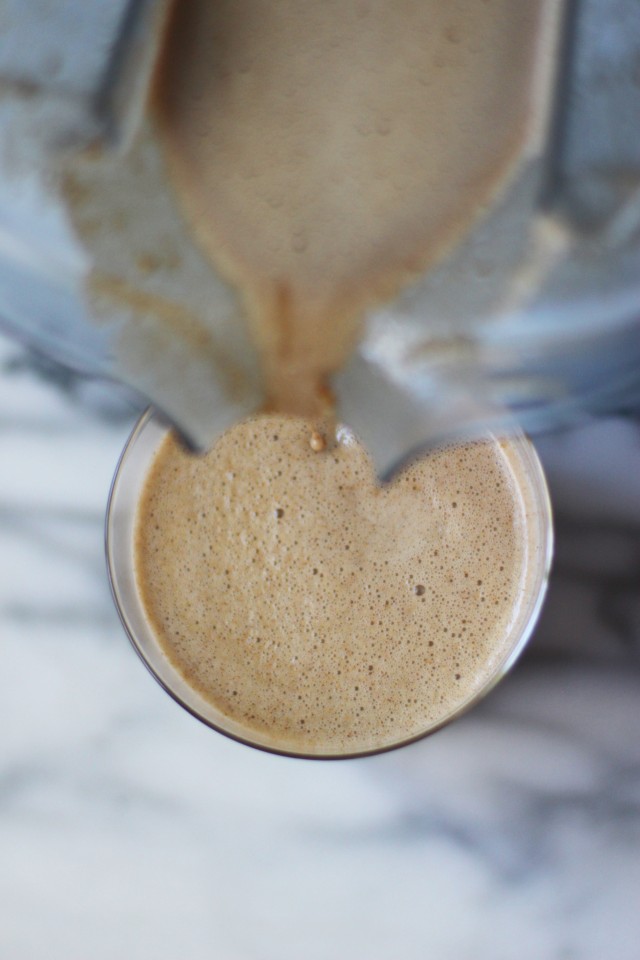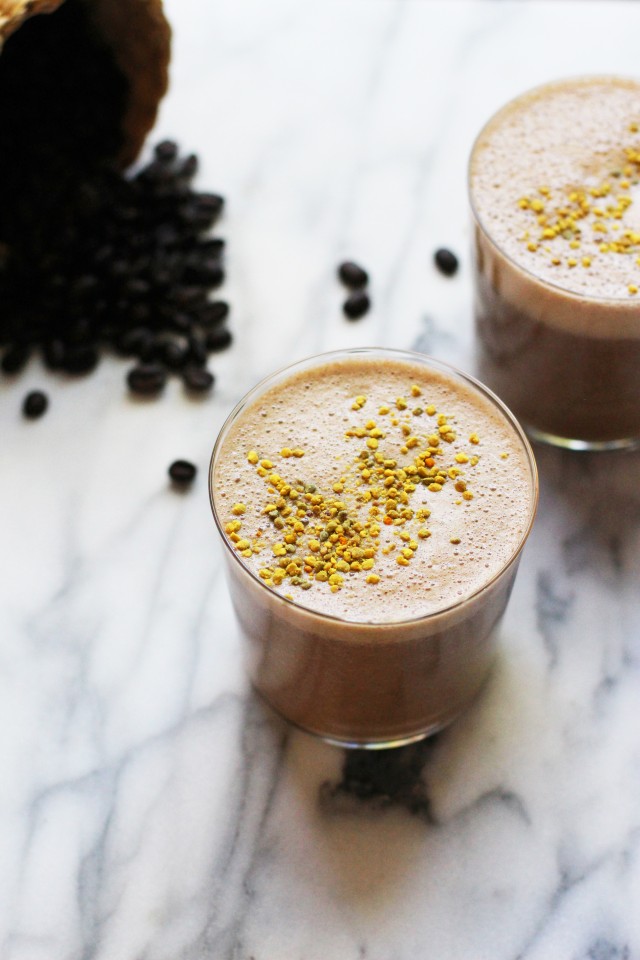 VEGAN COFFEE SMOOTHIES

Ingredients:

1/2  cup of strong coffee (If making pour over coffee, use the amount of grinds for 1 cup of coffee but pour only 1/2 the amount of hot water)
1/2 cup of almond milk
1 tablespoon of almond butter
2 dates, pitted
1/2 teaspoon of bee pollen (optional)

Directions:

Combine all ingredients into a blender and blend until smooth.
Top with optional bee pollen (although omit if you are keeping this vegan).
(images by HonestlyYUM)