Oh, San Francisco . . . we've had some interesting nights: walking 2 miles barefoot after losing a shoe in the ocean; long-boarding down Vermont street; poker at 4am in a restaurant basement in Chinatown (still not sure how I got myself into that one). And of course all of those conversations with Gregory Pike, aka the dog-cat-rat guy. Not surprisingly, many of these times can be traced back to Martin Cate's beloved tribute to rum, the holy grail of tiki bars, Smuggler's Cove. During one of our first visits to Smuggler's, Audrey ordered a banana daiquiri. No, not one those cheesy, cloying, blended banana daiquiris. Rather, this daiquiri was simple, silky, sexy, and served up with an orchid blossom garnish. She loooved it! Seriously, it feels like not a month goes by that she doesn't mention that cocktail. I finally had to give it a shot, using a DIY banana rum. I think it's a winner. Hopefully you (and Audrey) do too!!
For this photo shoot I was lucky enough to be joined by Leslie Santarina of Spotted SF. I am honored to be featured in her "20 Questions" series. So hop on over to her site to see a little behind the scenes, plus hear me chat a bit about my love of the Bay!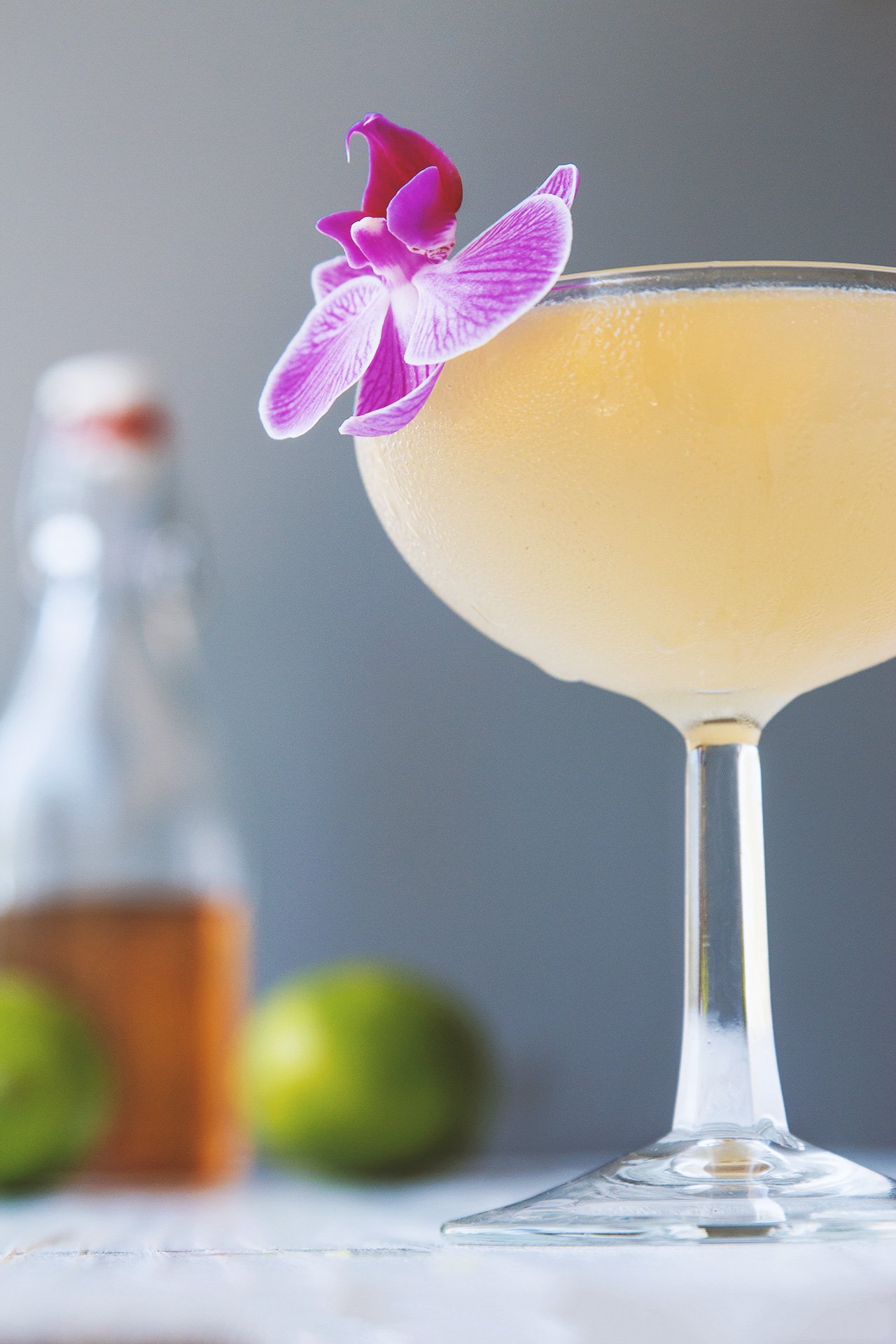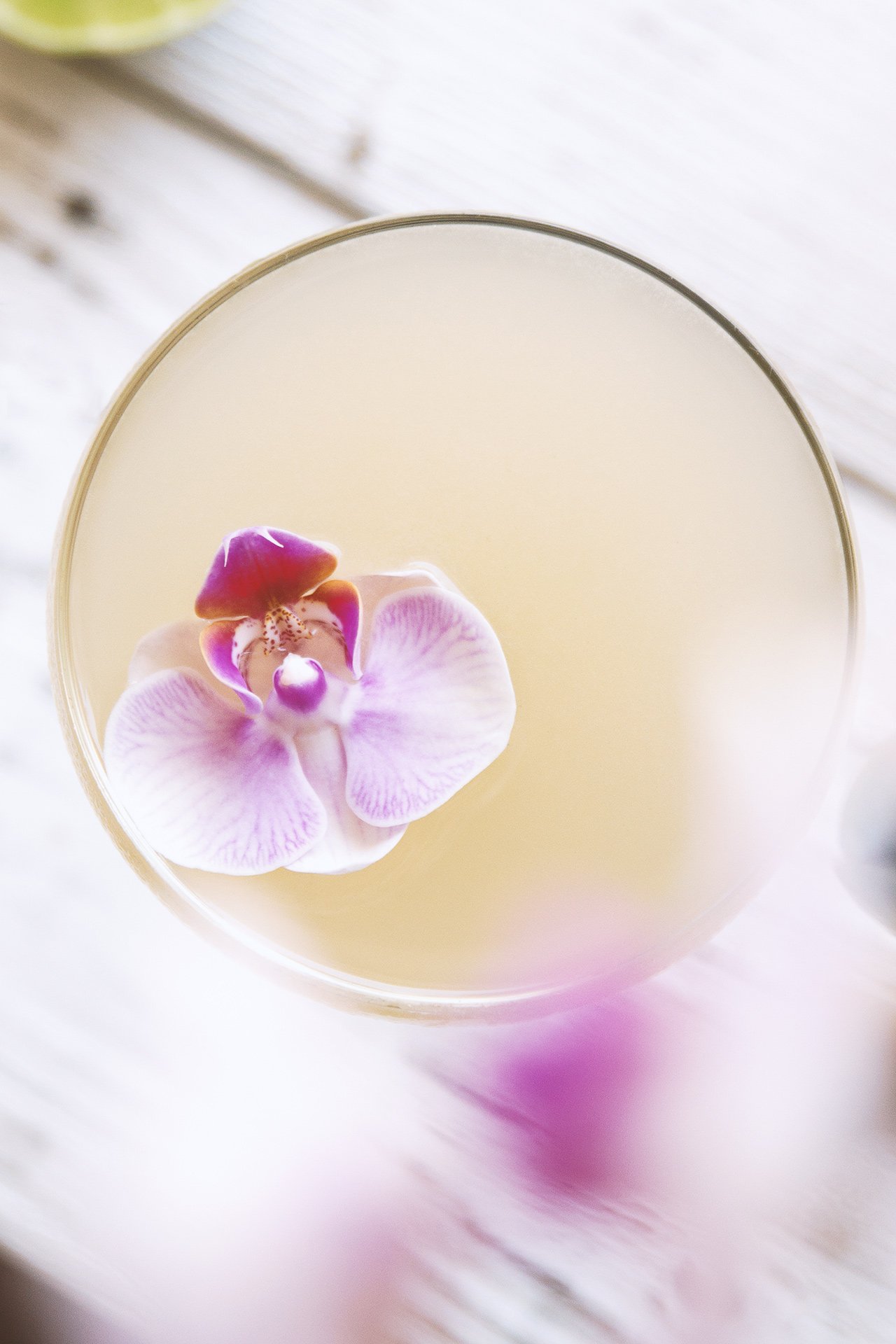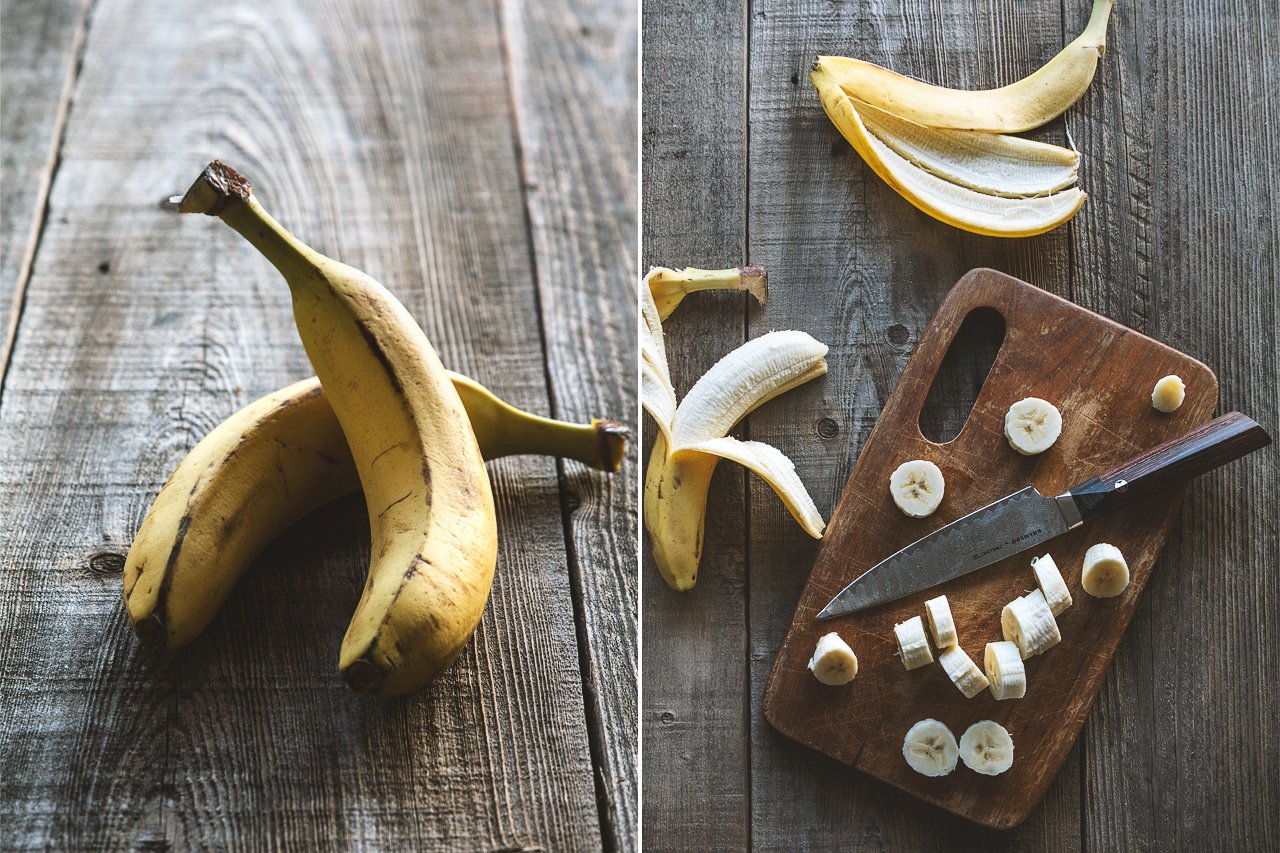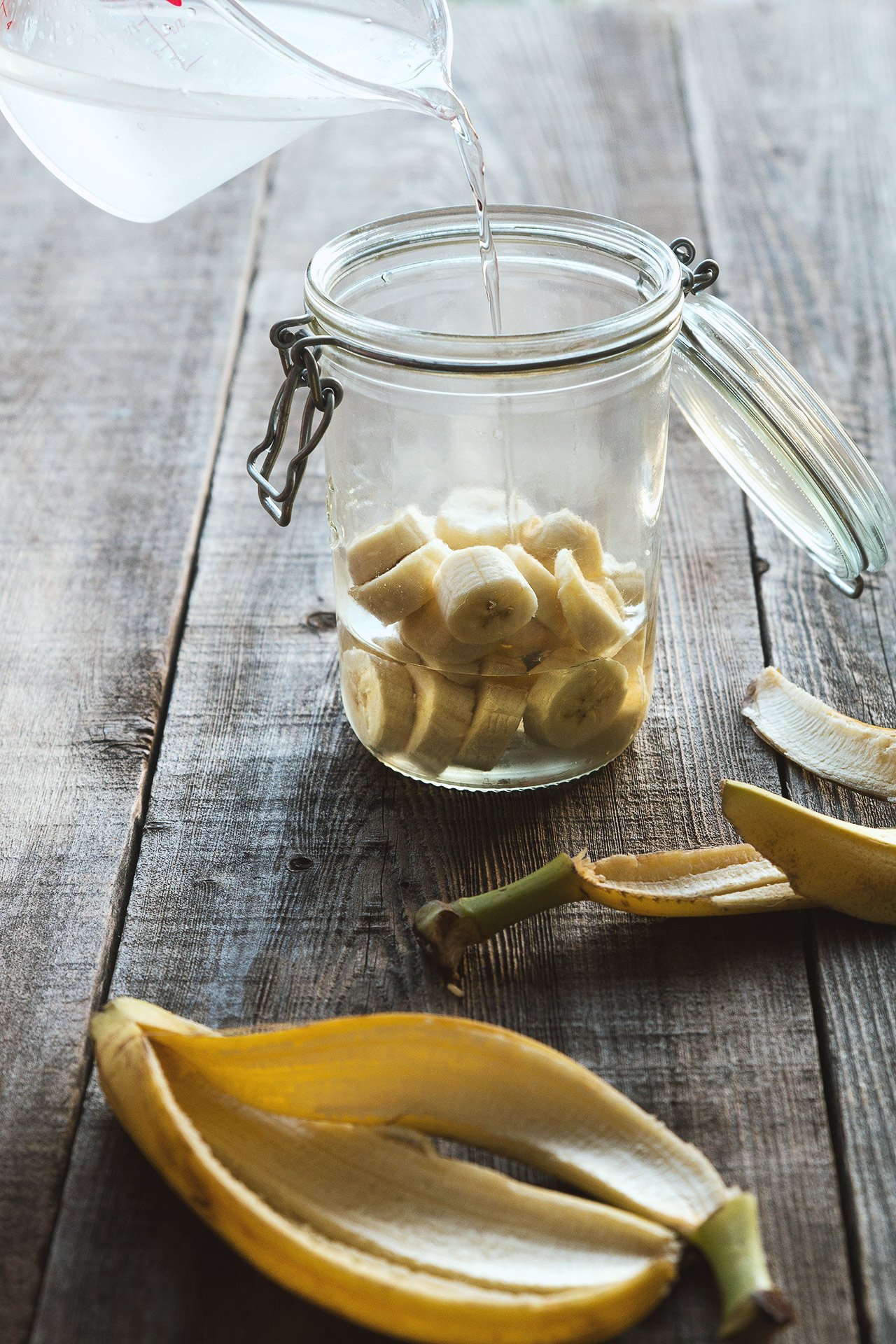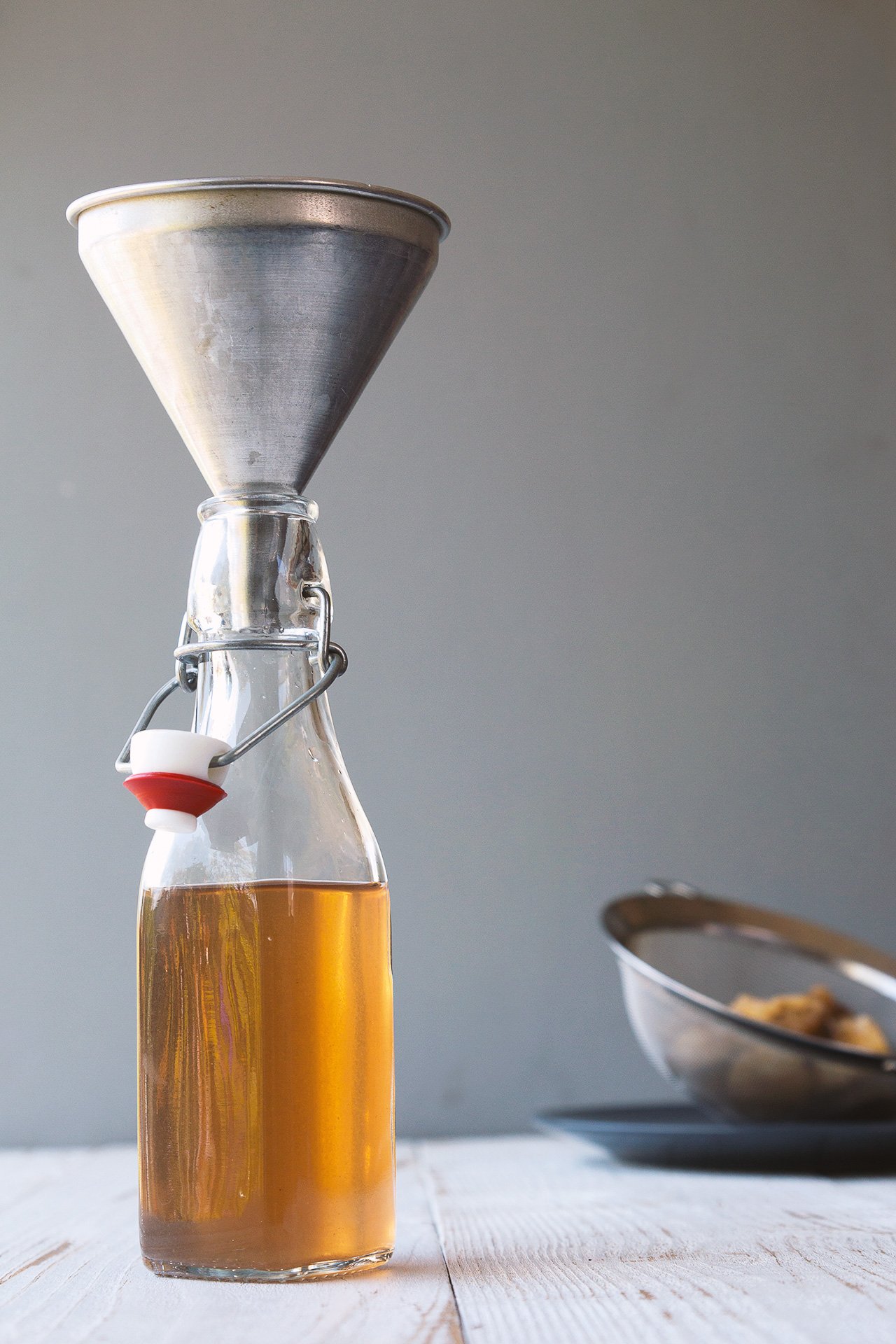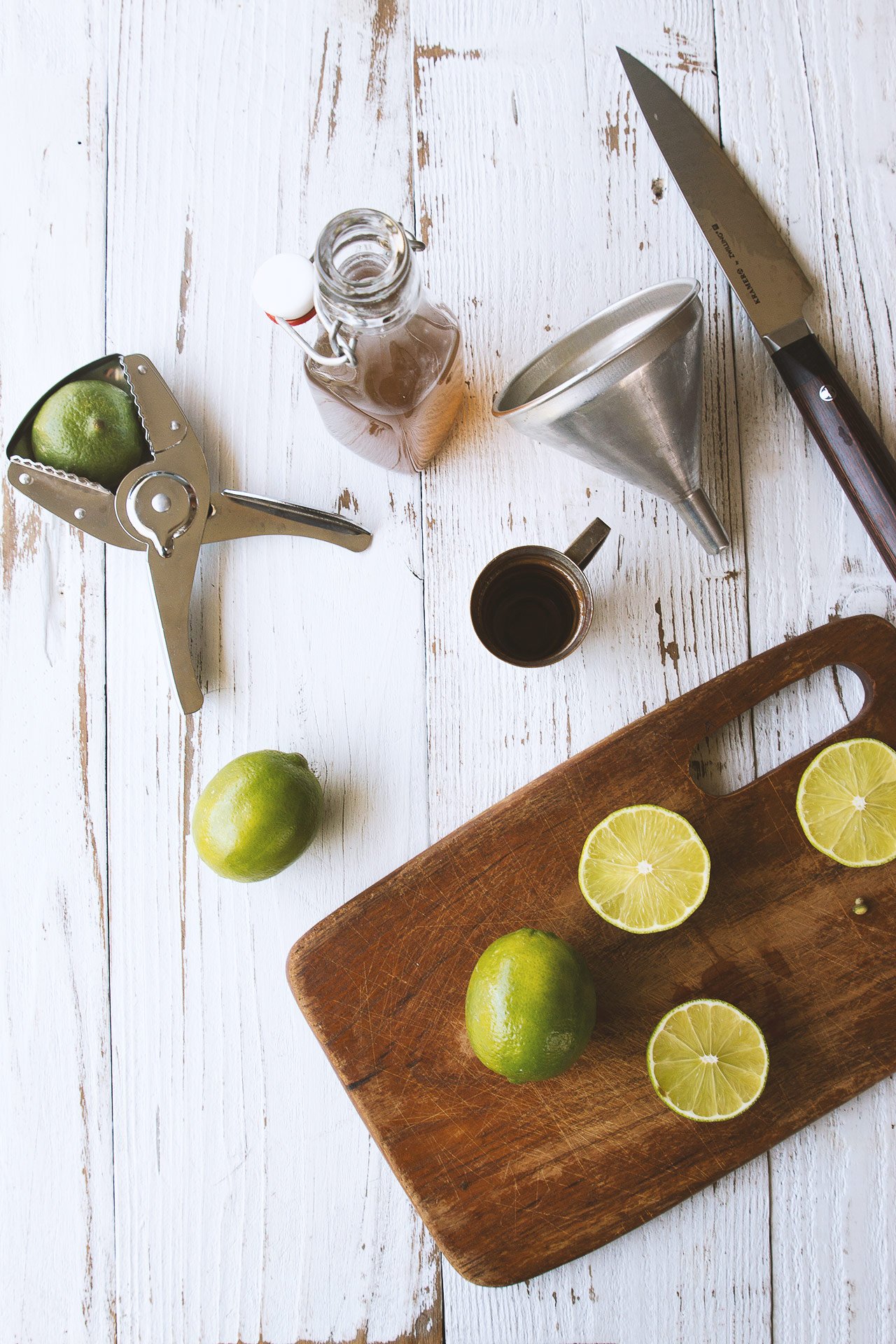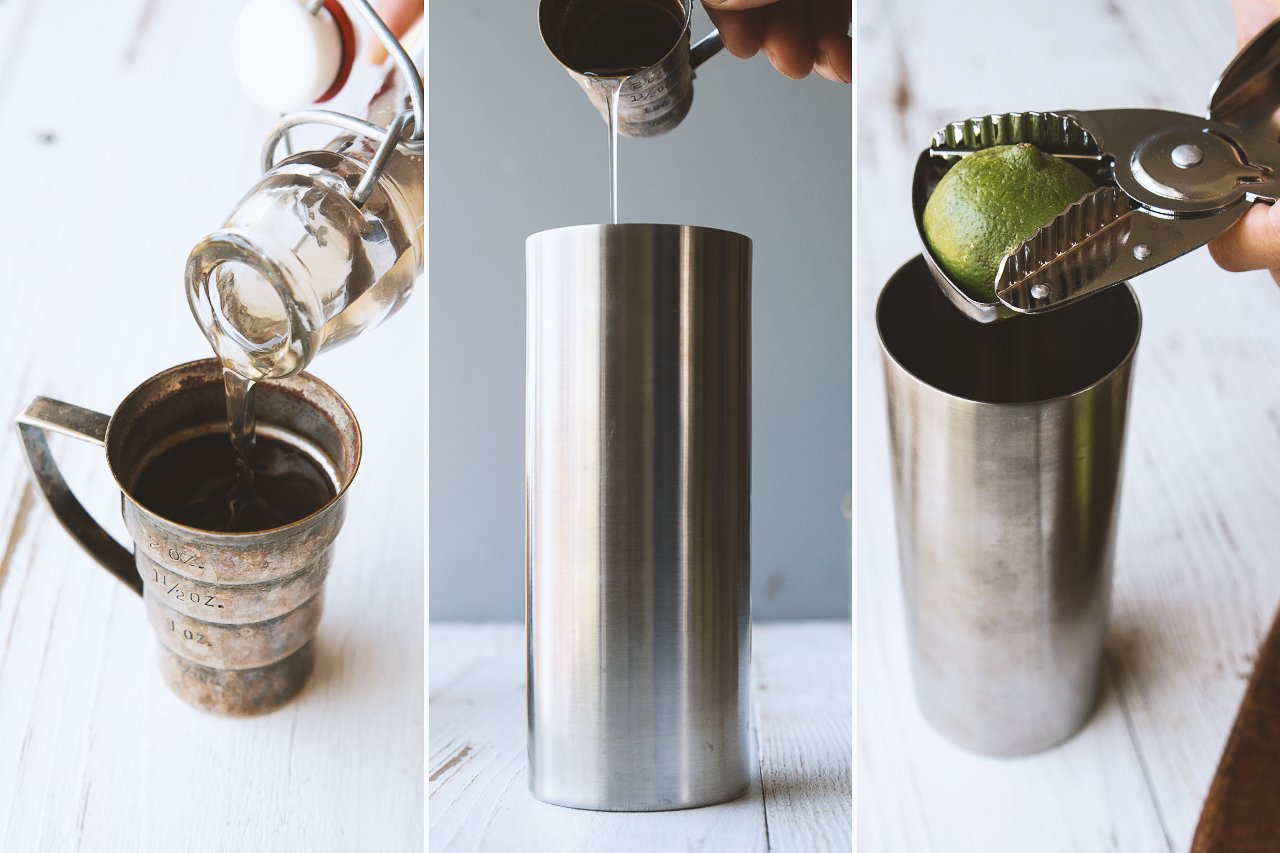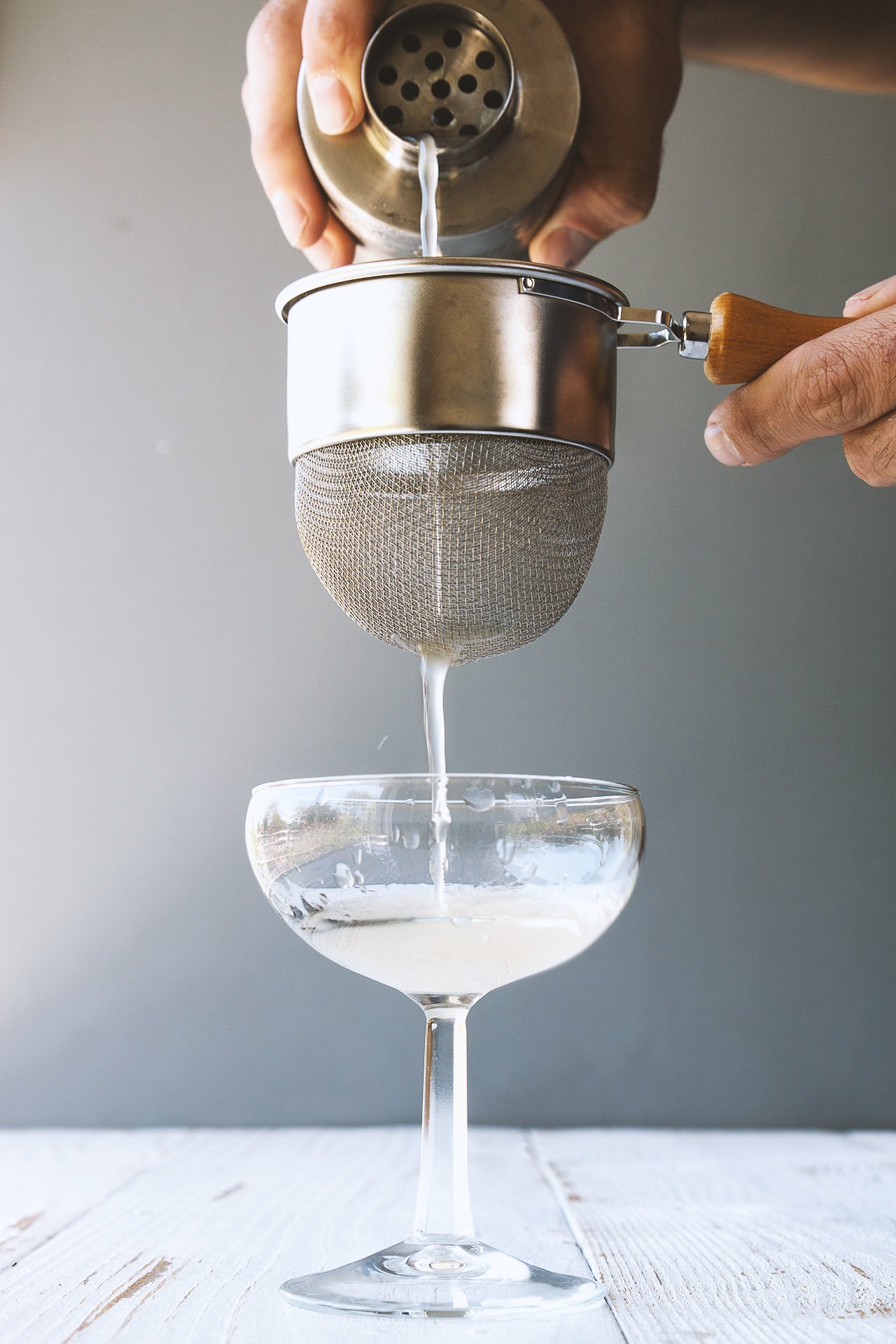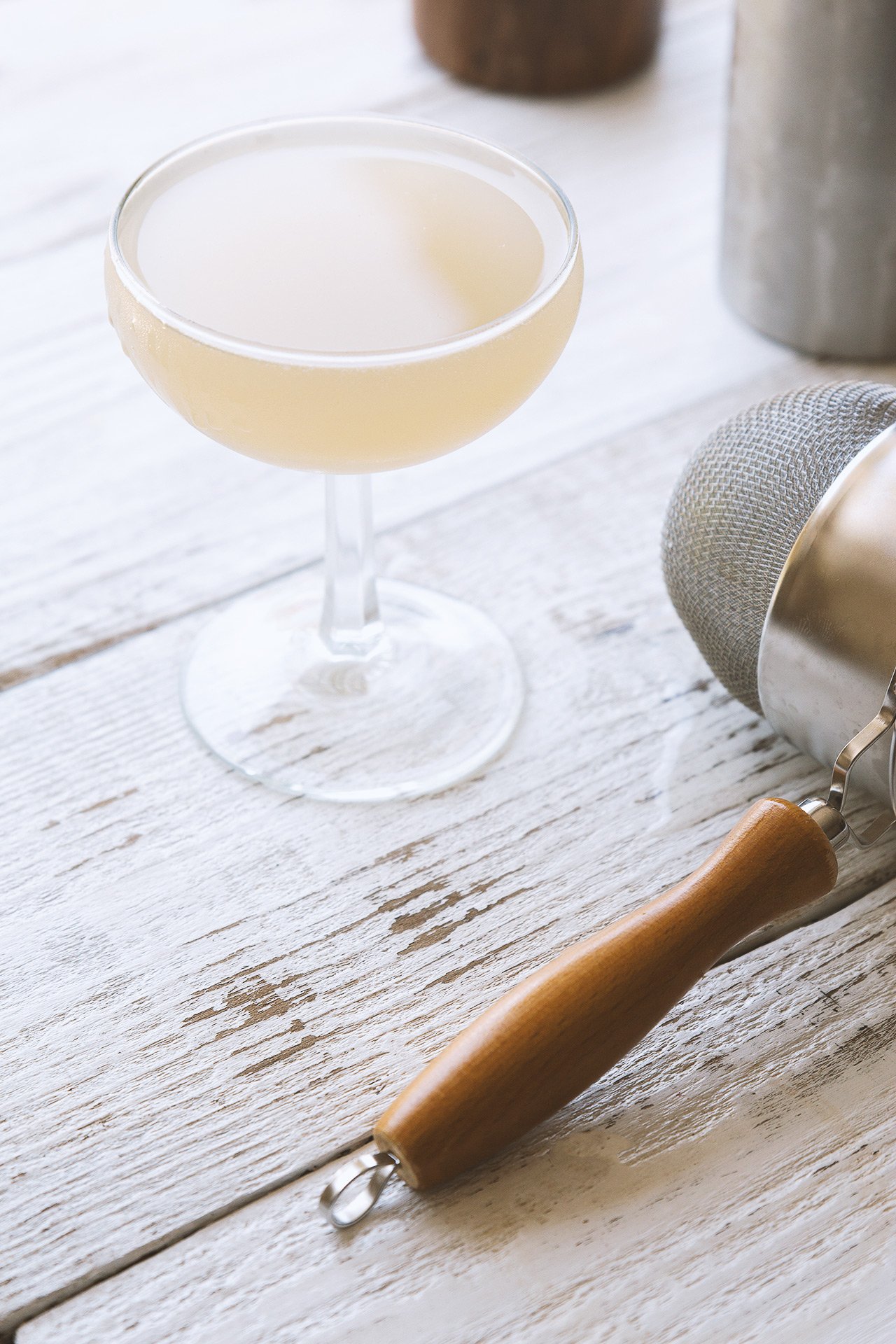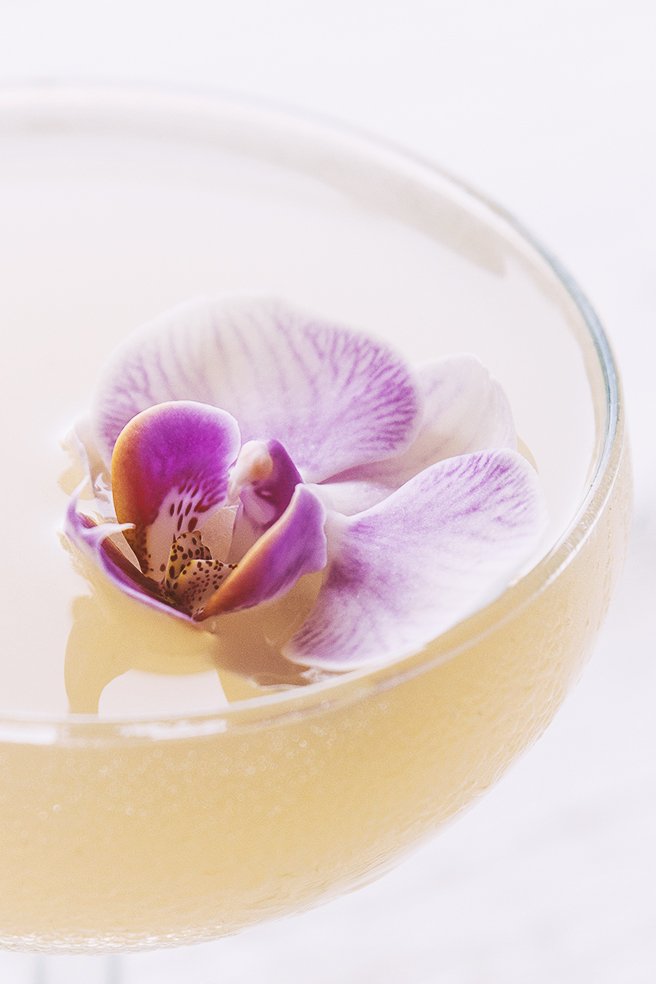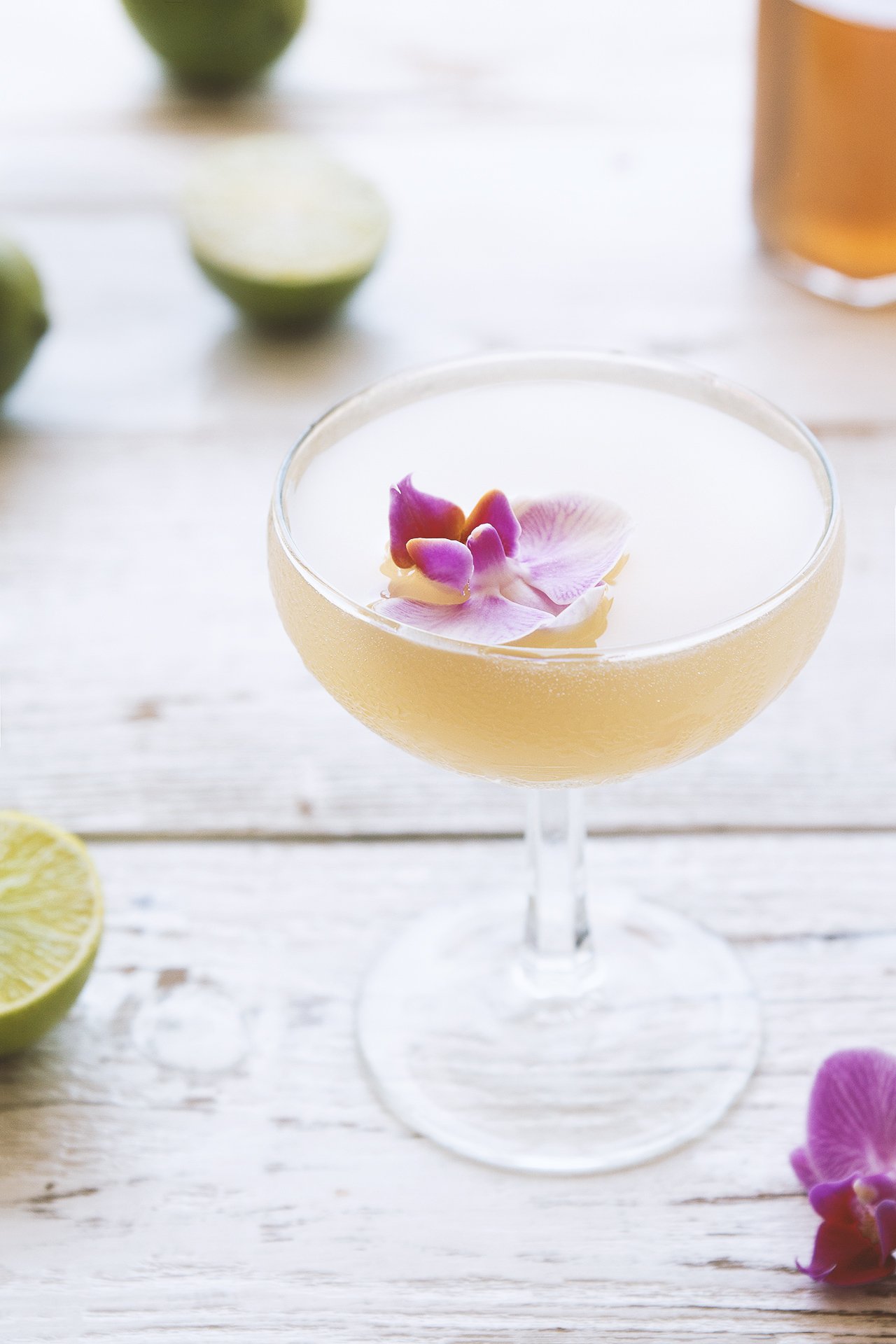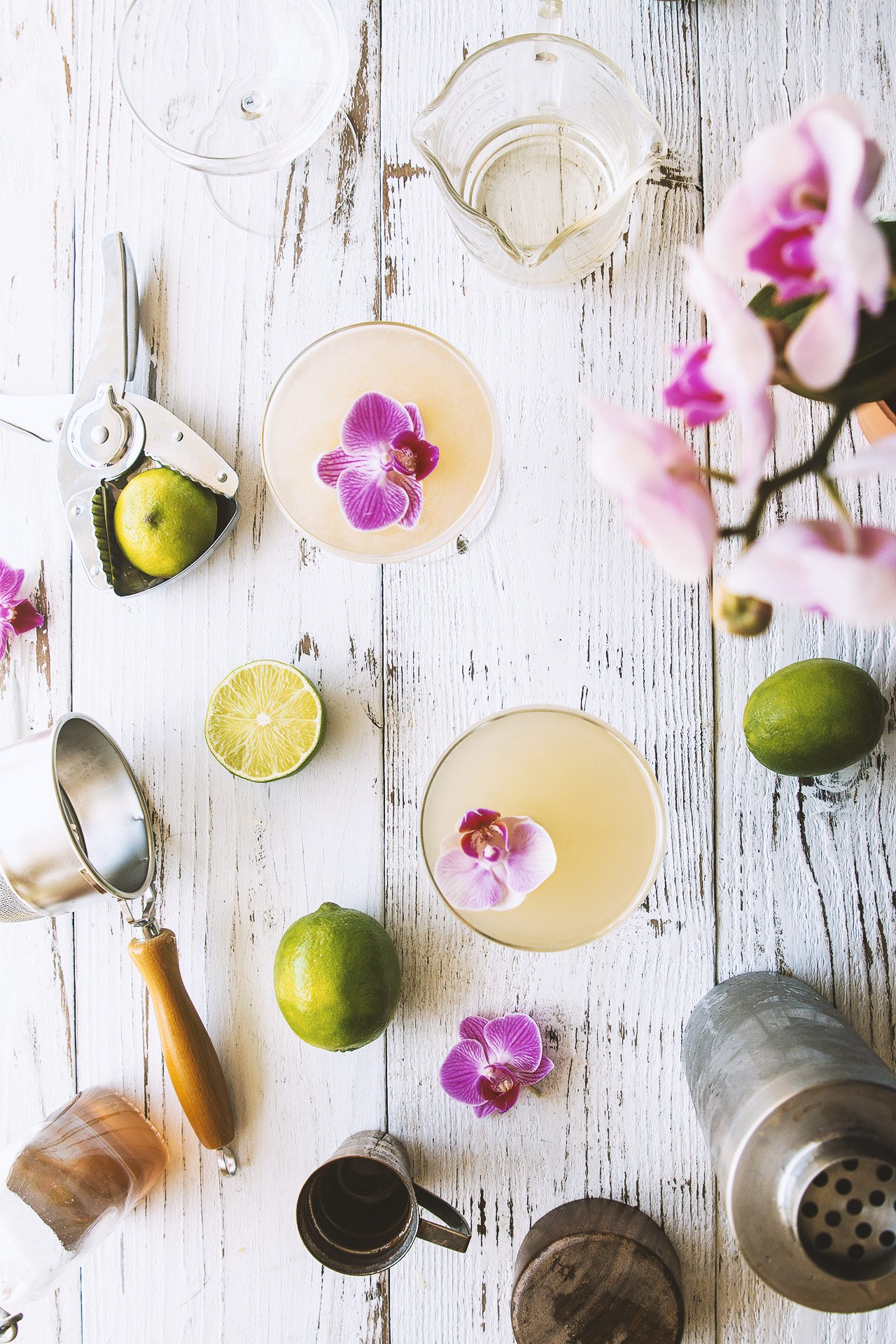 BANANA DAIQUIRI

Ingredients:

  For the cocktail

2 oz banana rum
3/4 oz lime juice
1/2 oz rich simple syrup (2 parts sugar; 1 part water)
orchid blossom and/or lime wheel for garnish

  For the banana rum

2 ripe bananas
1 1/2 cups light rum

Directions:

  For the banana rum

Peel and cut your bananas into 1/2 inch slices, and add to a sealable jar.
Add the rum to the jar, seal, and shake.
Let steep for 2-3 days.
Strain through a fine mesh strainer lined with cheesecloth to remove the banana slices. Push gently on the slices to extract any remaining juice. If your rum is still clouded with any pulp, you might consider straining it through a coffee filter. This might take up to an hour.

  For the cocktail

Add the banana rum, the lime juice, and the simple syrup to a shaker and fill with ice.
Shake vigorously for a full 10 seconds.
Double strain into a chilled coupe glass and garnish with an orchid blossom and/or a lime wheel.
(images by HonestlyYUM)