I am one luuucky guy. Yesterday, I woke up early to get started editing photos from a shoot the night before. As I tiredly stumbled into the kitchen to make coffee, I found Audrey pulling this bubbling berry galette from the oven. She handed me a fresh cup of coffee and proceeded to start rolling out the dough for round two. I sat down at the table with our daughter Fiona, who was happily munching away on some blueberries, bananas, and cornflakes. Confused, I took a sip of coffee and snuck a few blueberries away from Fiona. "Why are you baking at 6:15 in the morning?" I asked. "Fiona wouldn't sleep" she replied. "Plus, I thought you might want a snack while you work today." Did I mention that I'm one lucky guy? This galette dough makes a regular appearance in our house. I thought I'd share it on the blog, even though it's super simple. You can pretty much use any fruit that hold up well to baking. Pears are another particularly delicious option. The trio of berries was fun, however, as it was like eating three different pies in one!!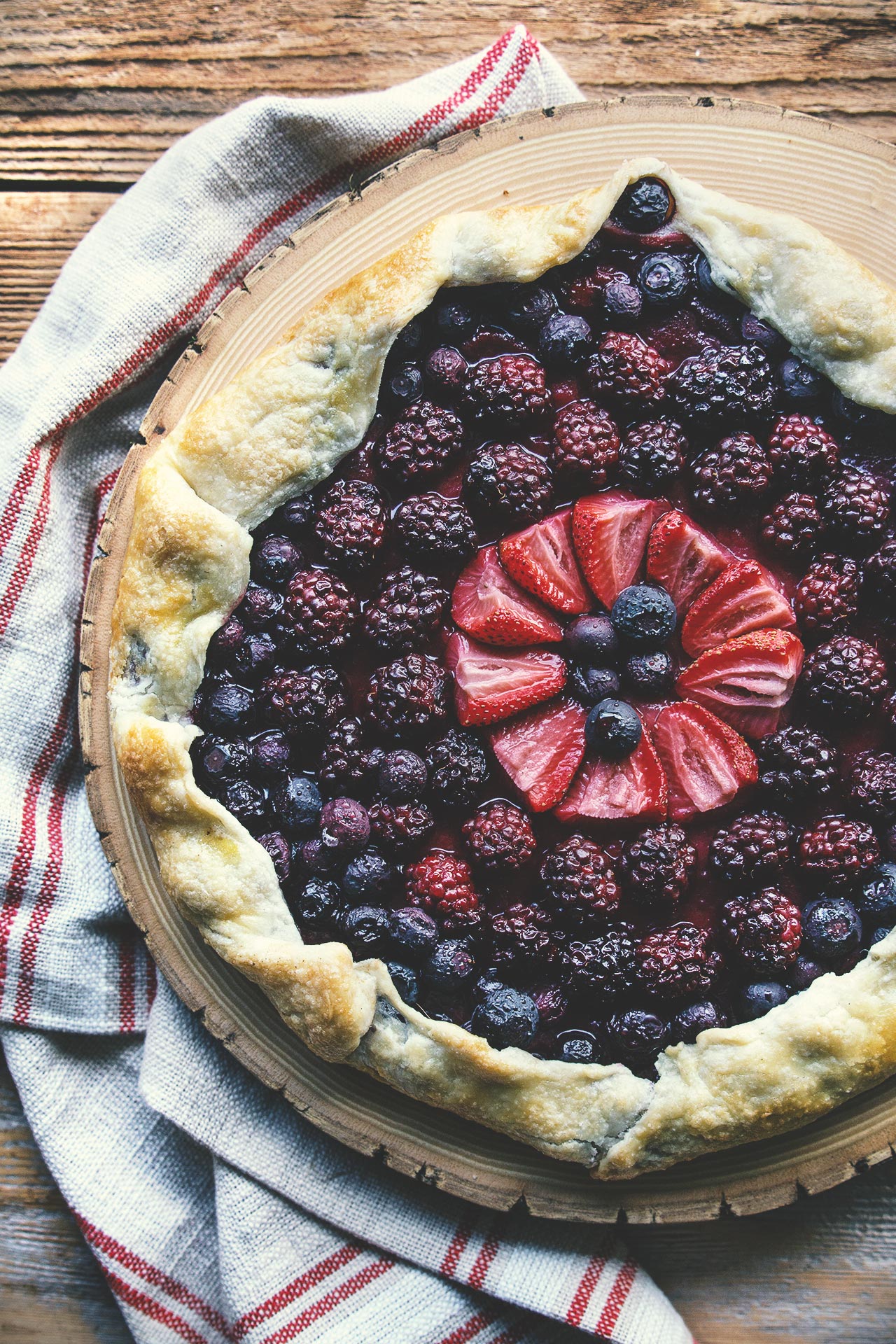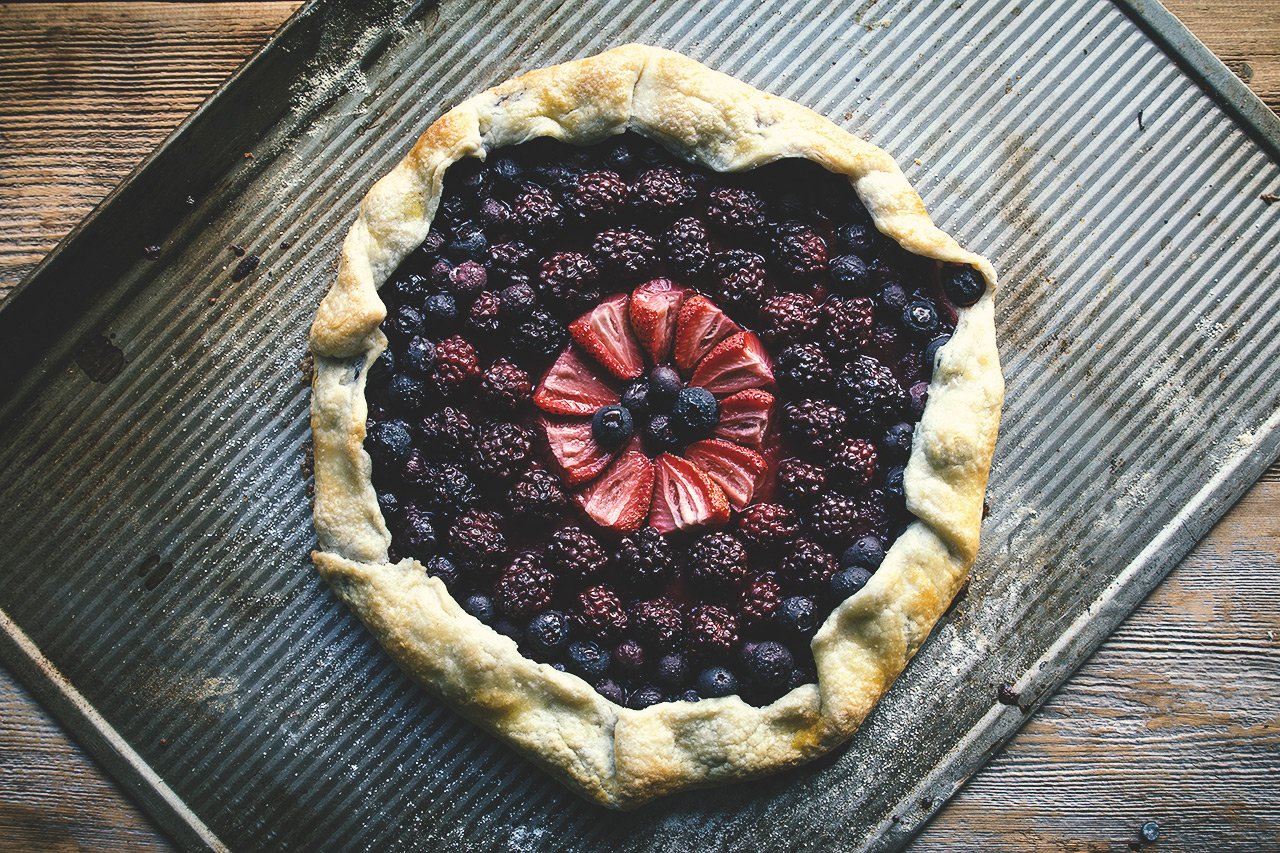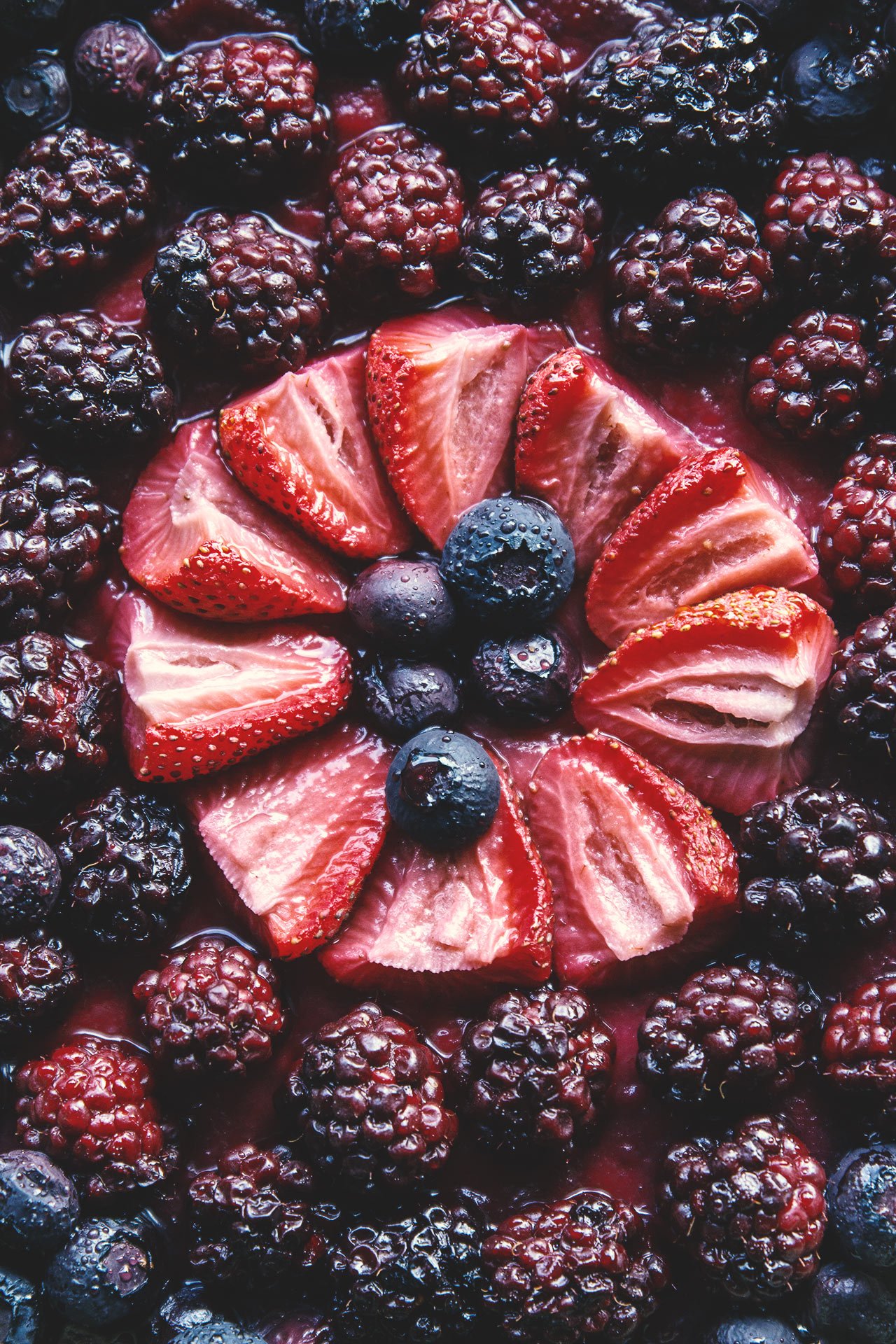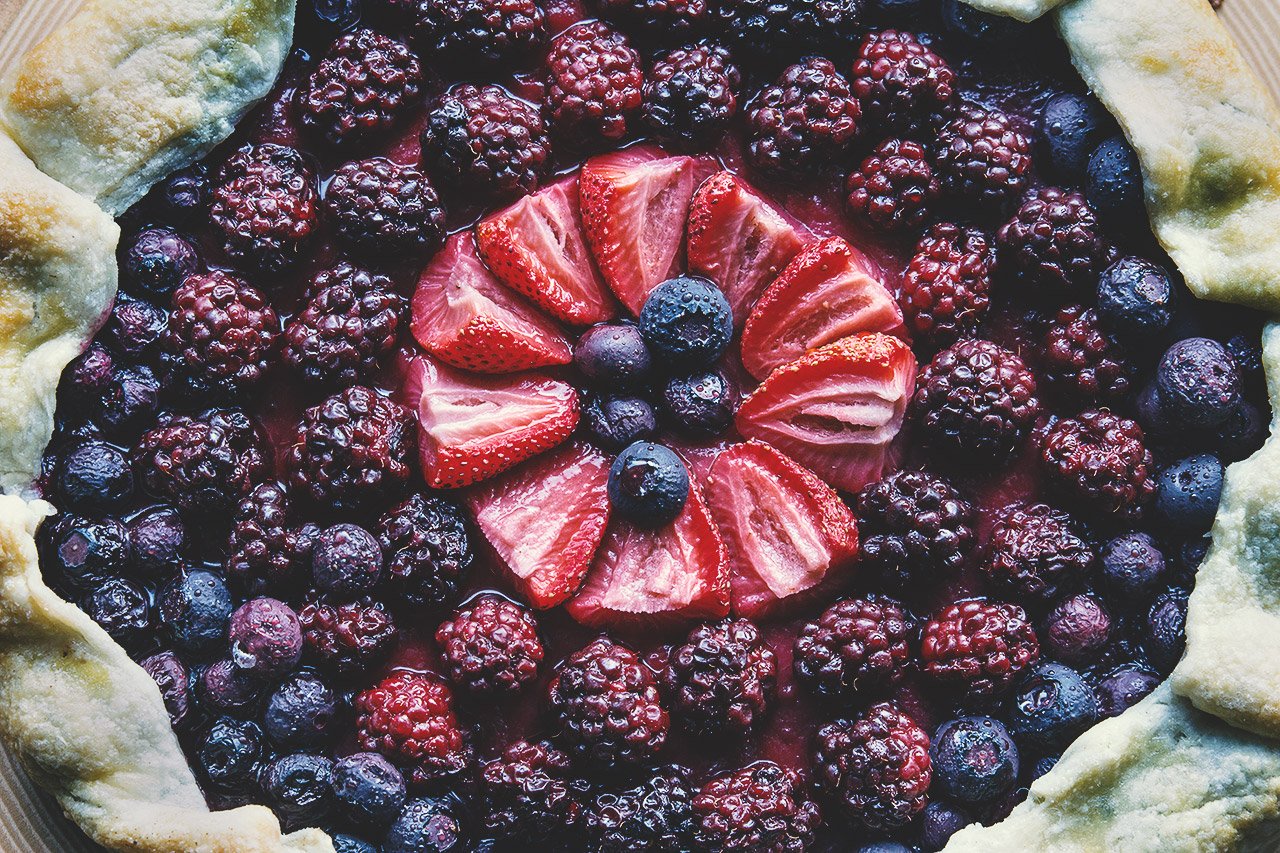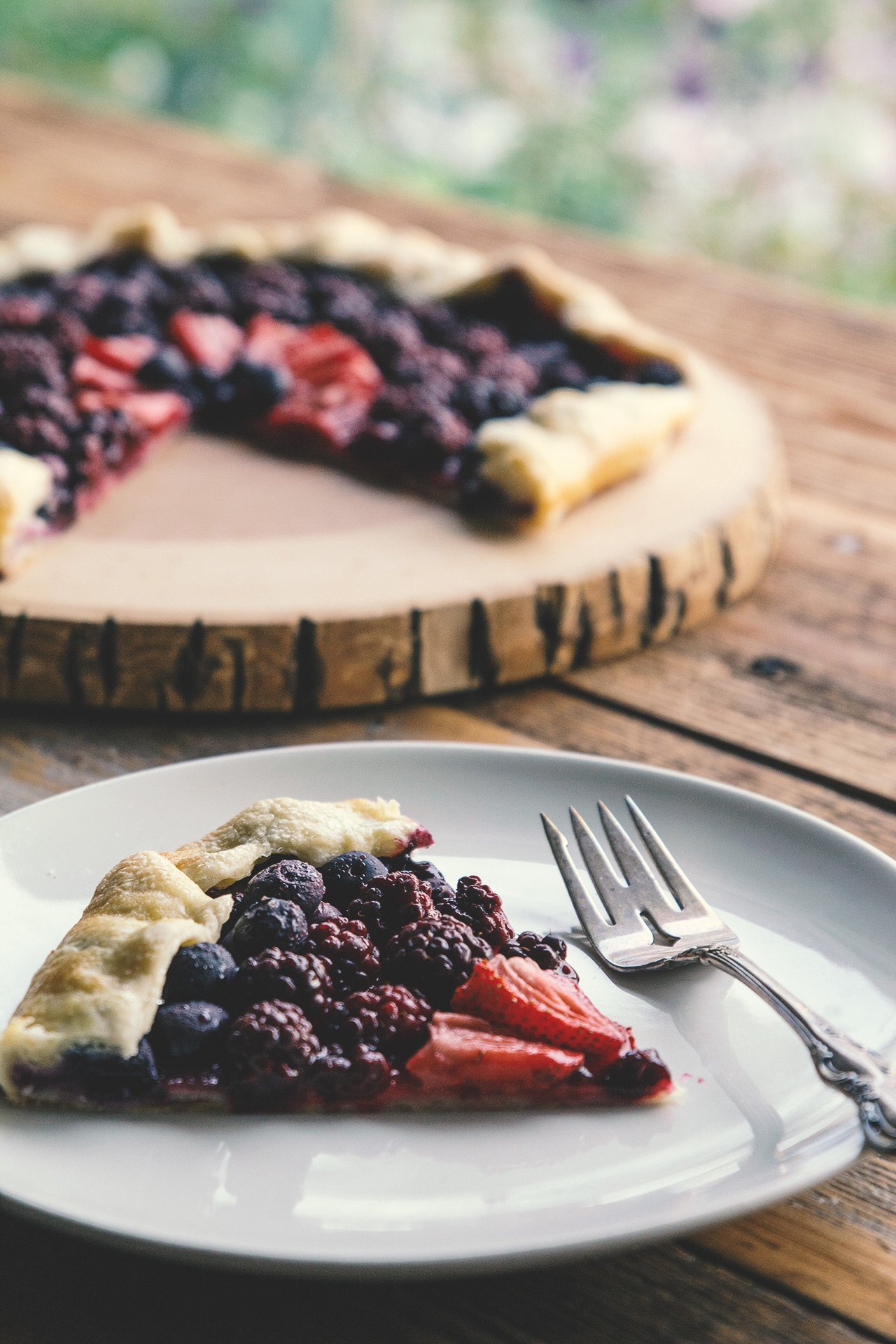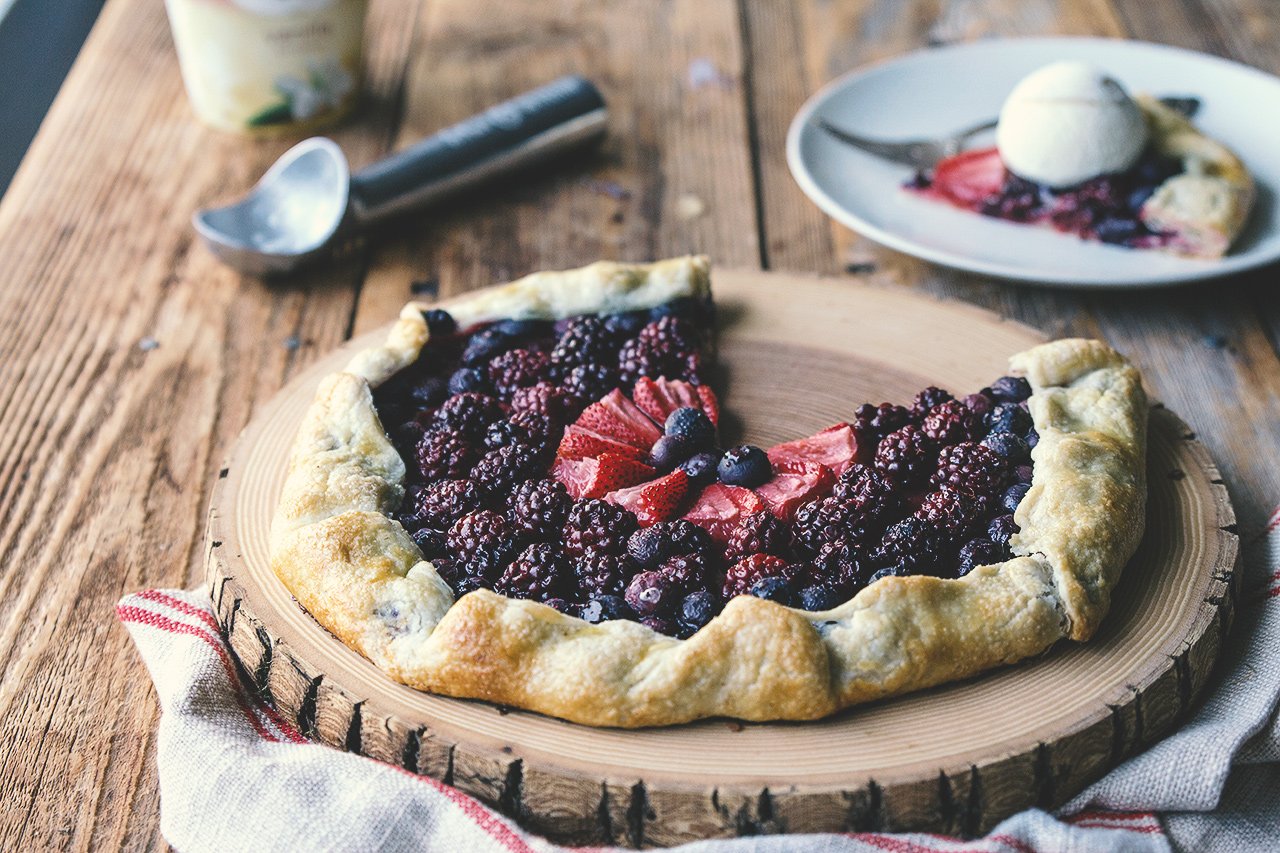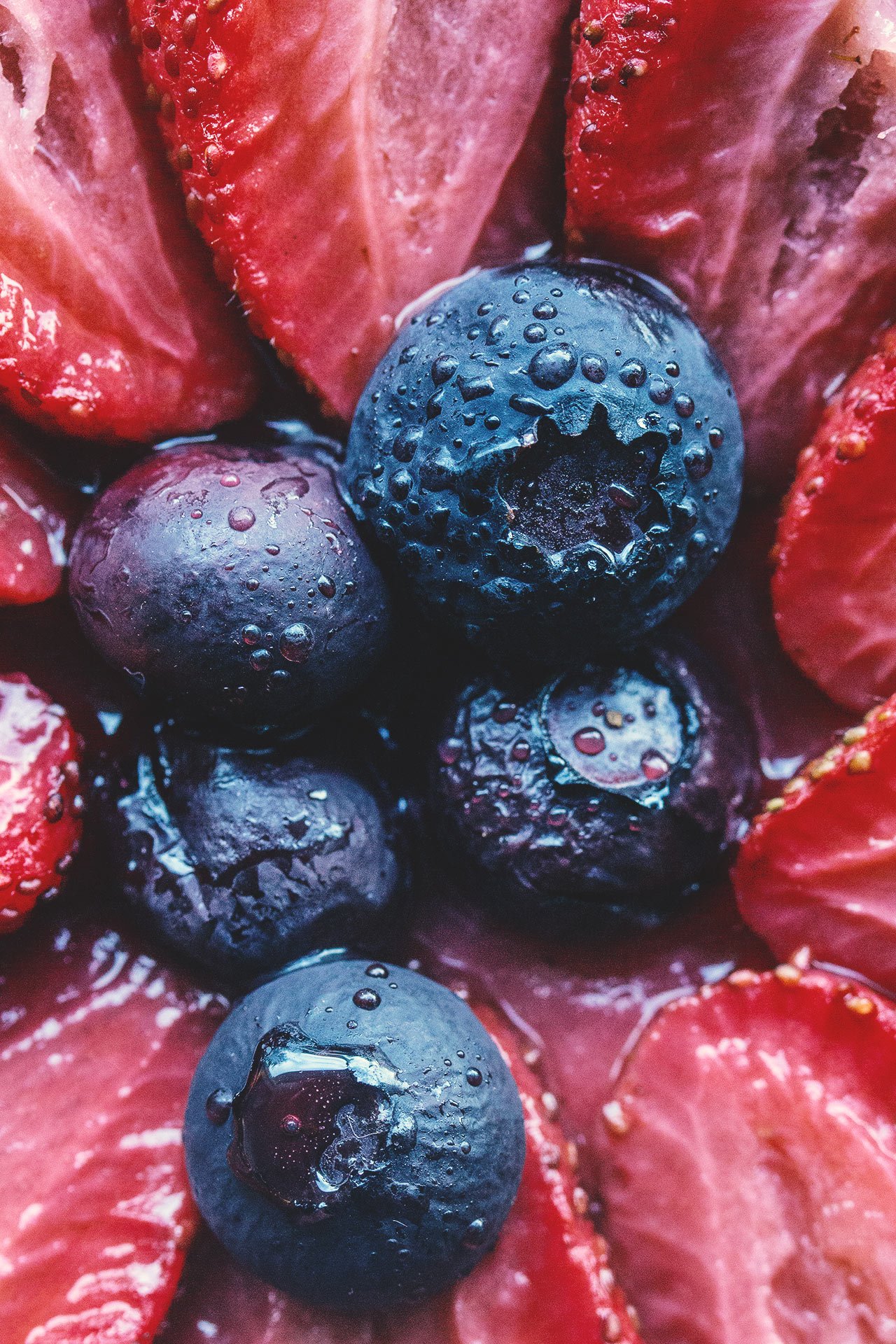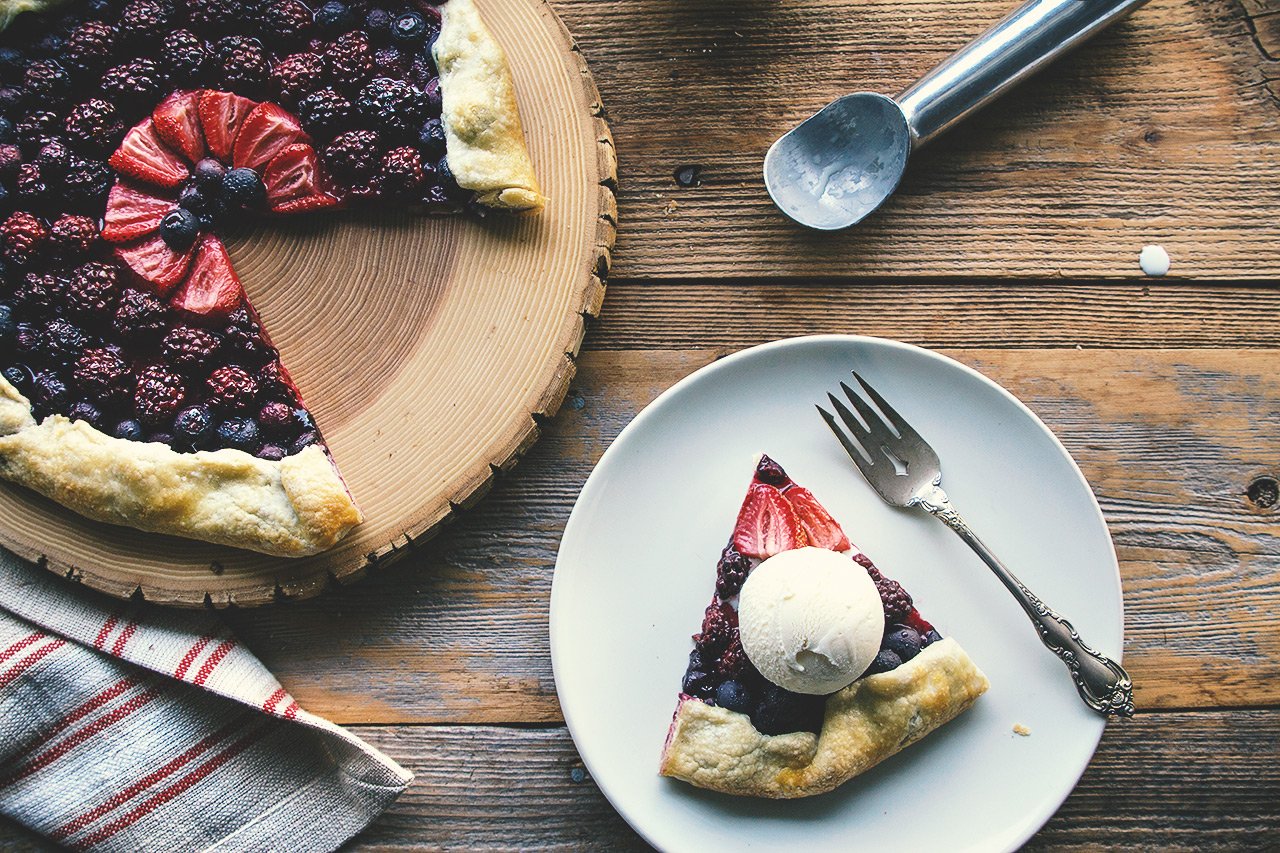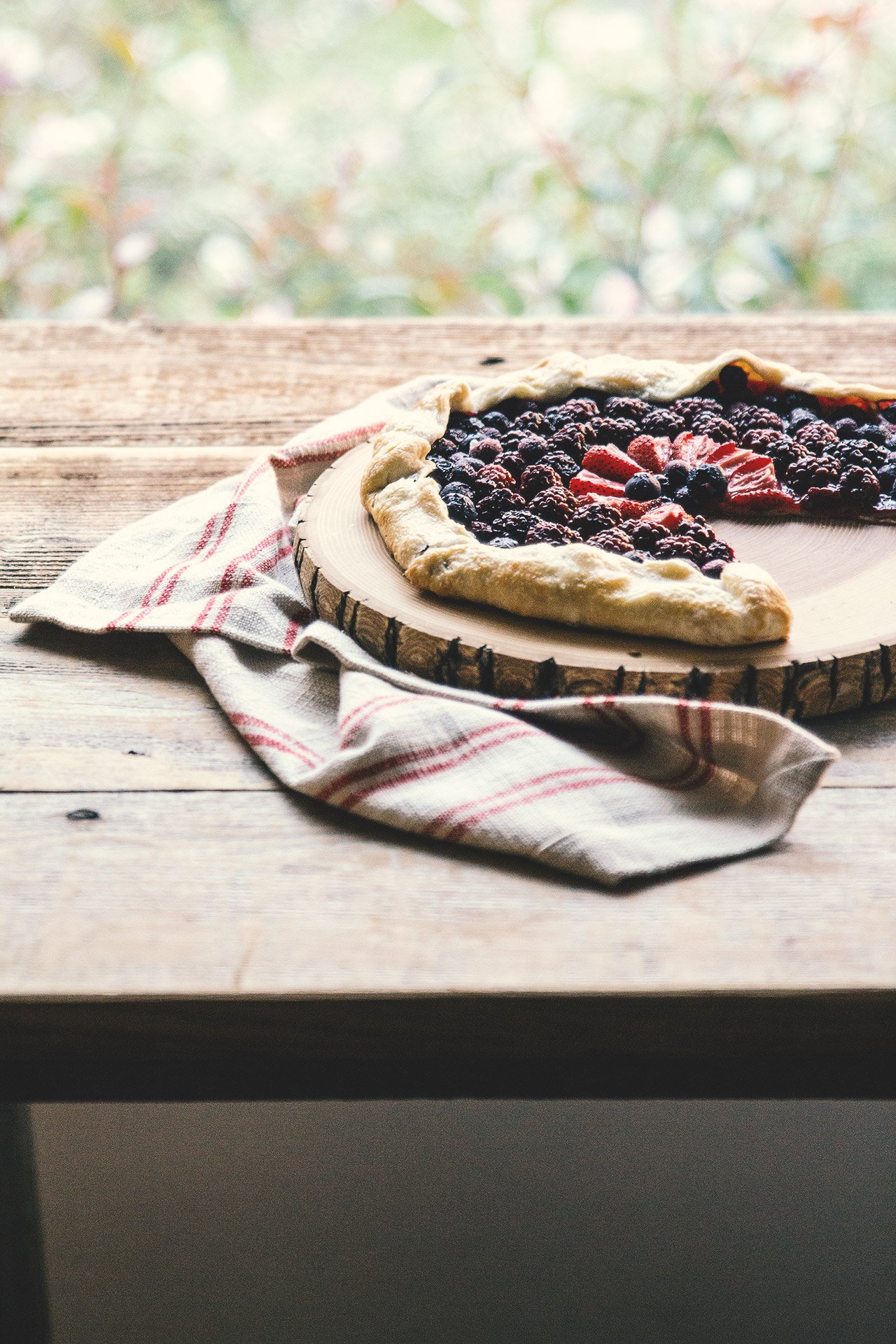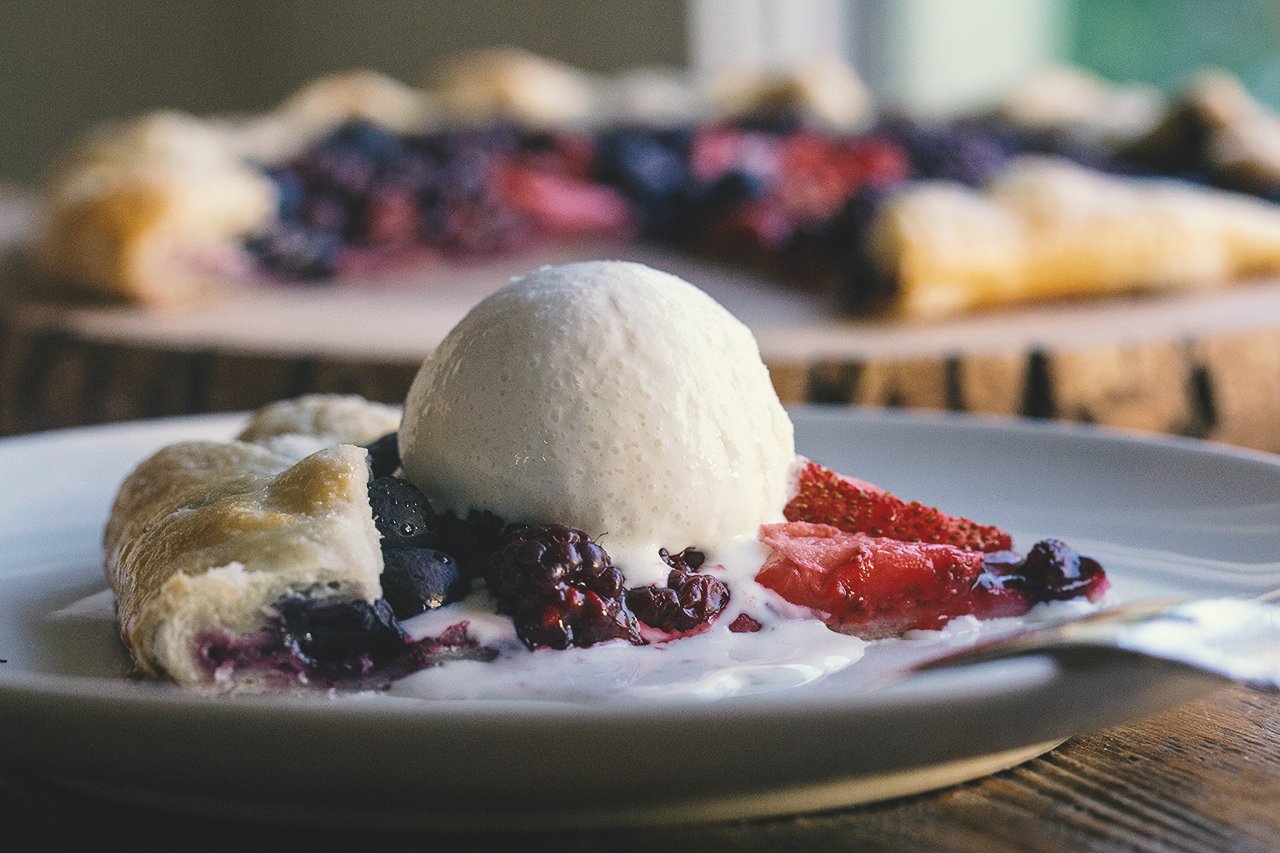 SUMMER BERRY GALETTE

 Ingredients:

For the dough

1/4 cup ice water
1 cup all purpose flour
1/4 tsp salt
6 tbsp unsalted butter, cold and cut into 1/4 inch cubes

For the filling

~ 2 cups berries of your choice
1/2 of a lemon
3 tbsp granulated sugar
1 egg yolk
1 tbsp cream

Directions:

Mix together the flour and salt. Work the butter into the flour mix with a pastry blender or your fingertips for a minute or two, until the butter pieces are about the size of peas.
Pour the ice water into the mix slowly while stirring with a fork until it starts to come together in clumps.
Form into a ball, wrap with plastic, compress into a disk, and refrigerate for at least an hour.
Preheat the oven to 375 degrees F. When the dough has chilled, remove from the refrigerator and roll out on a floured surface until about 1/4 inch thick. Transfer to parchment paper layered on a cookie sheet.
Arrange your berries any way you choose, making sure to fill the space but leaving a 1/2 inch rim of dough. Fold the edges of the dough over and pinch to seal the parts that overlap.
Whisk the egg yolk together with the cream and brush onto the edges of the dough. Squeeze the lemon half over the berries. Sprinkle the sugar over both the berries and the dough edges.
Place in the oven and bake until the edges are golden brown. Serve warm or at room temperature, preferably with ice cream!
(images by HonestlyYUM)