Generally speaking, I'm a steak purist. If I have a good cut of meat, I don't want to cover and mask its flavor with superfluous sauces and marinades. But then I came across this marinade, a simple combination of anchovies, garlic, rosemary and lemon zest, and then I started to use it on all kinds of cuts– it's especially delicious on a well-marbled ribeye. The ingredients subtly enhance the flavors of the beef without overpowering it and really makes the steak shine. This recipe makes enough marinade for a large ribeye steak, but you can double and eye-ball the measurements if you're cooking up more steaks.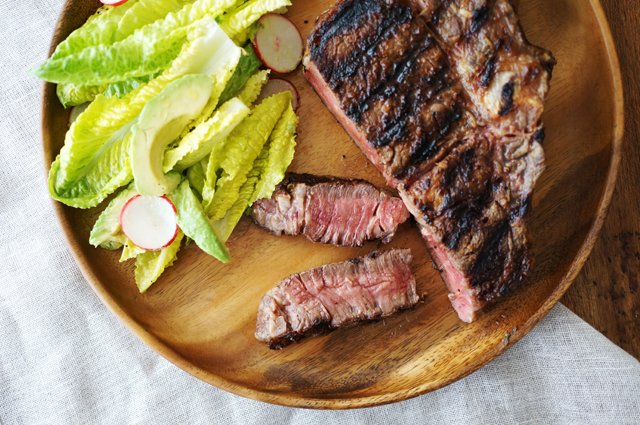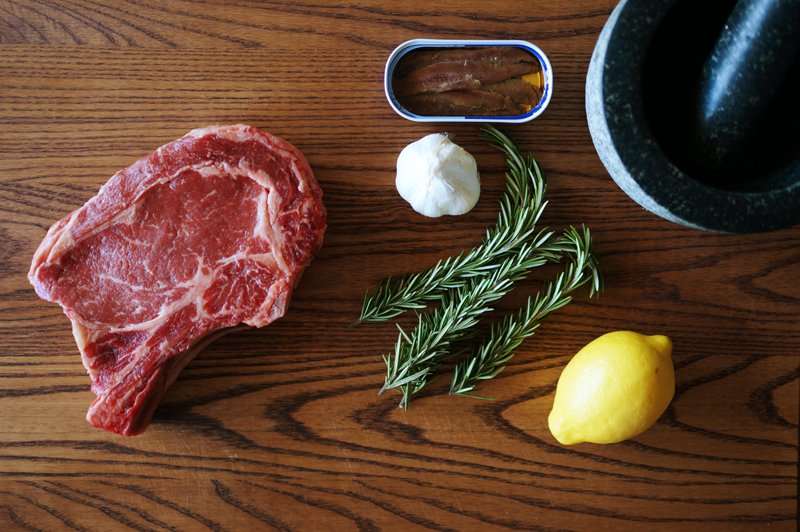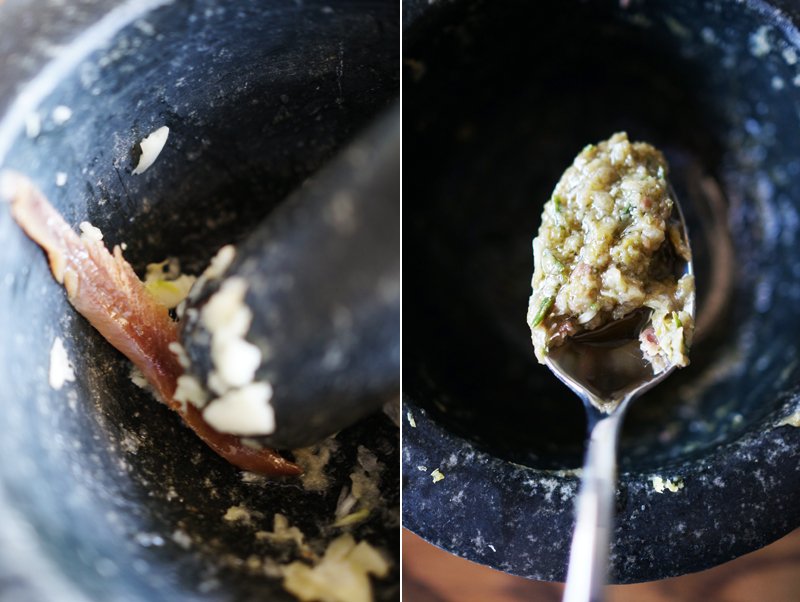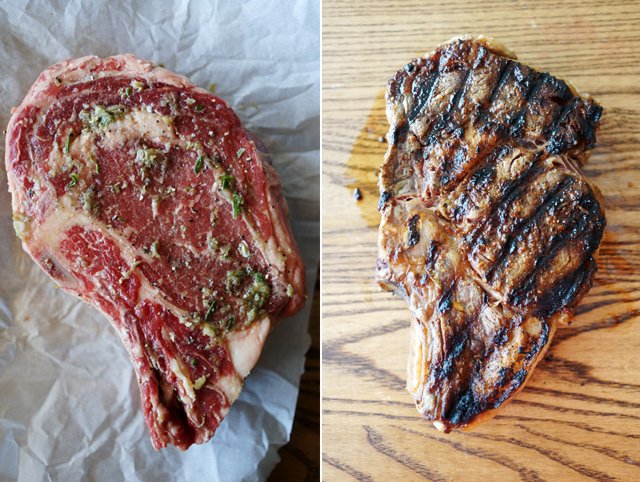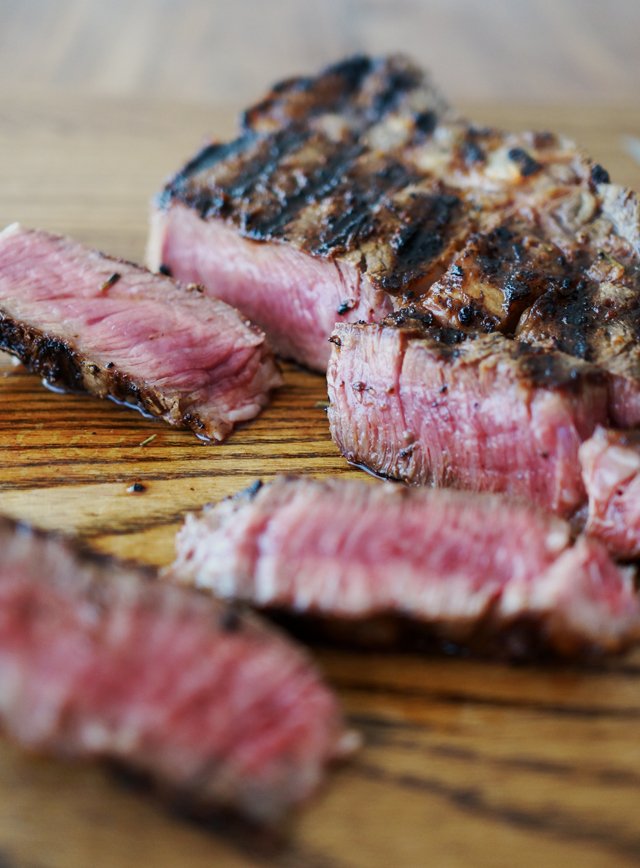 INSTRUCTIONS
Place the garlic, rosemary, anchovy, lemon zest and a pinch of salt in a mortar and pestle (alternatively, you can finely mince all the ingredients or pulse in a food processor). Grind the ingredients into the consistency of a paste. The salt helps to break down the ingredients. Then add the olive oil and mix together with the paste.

Pat your steak with paper towels to ensure it is dry and generously salt and pepper the steak. Them rub the marinade all over  the steak and let it marinate for at least an hour.

Make sure your steak is at room temperature. Heat a cast iron skillet or grill on high heat for a few minutes so it is very hot. Then place the steak in the skillet or grill, turn the heat down to medium high, and cook for 4 minutes, without moving it. Then flip it over using tongs and cook for another 4 minutes for rare, 5 minutes for medium rare, 6 minutes for medium. This will vary depending on how thick your steak is.
(images by HonestlyYUM)