My obsession with fried chicken began way back when I was in the womb. When my mother was pregnant with me, the only thing she wanted to eat was fried chicken, and outside of her pregnancy, she never ate fried chicken. So, I had a taste of the good stuff early on. And since I could start cooking, I've made fried chicken using all kinds of methods. When I saw this method used by Tyler Florence at Wayfarer Tavern that I hadn't seen before, I knew I had to give it a go. He bakes the chicken first on low heat in the oven, marinates the chicken in buttermilk and then dredges and fries up the chicken. I've changed up the recipe a little since I'm not a huge fan of fried chicken seasoned with herbs, but I used the same technique. The results were incredibly crunchy skin and juicy meat– exactly what you want in fried chicken. Serve these with some fresh buttermilk biscuits and you have yourself a pretty stellar 4th of July dinner!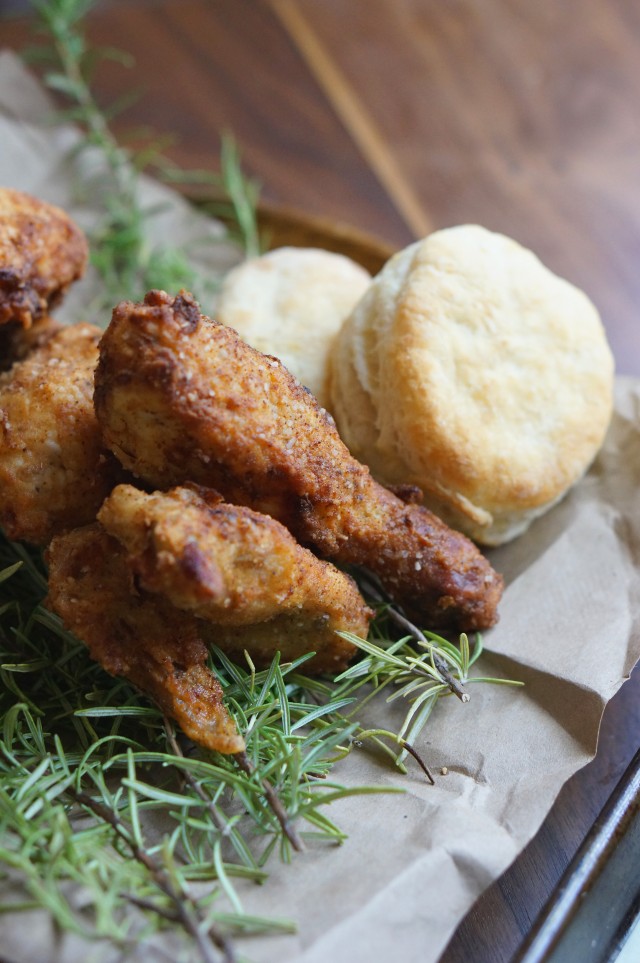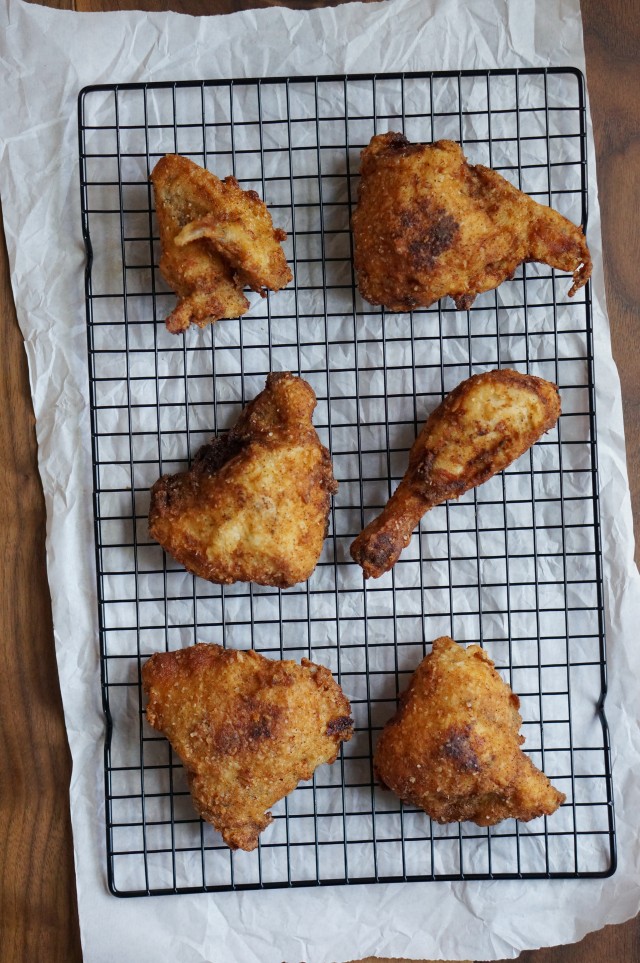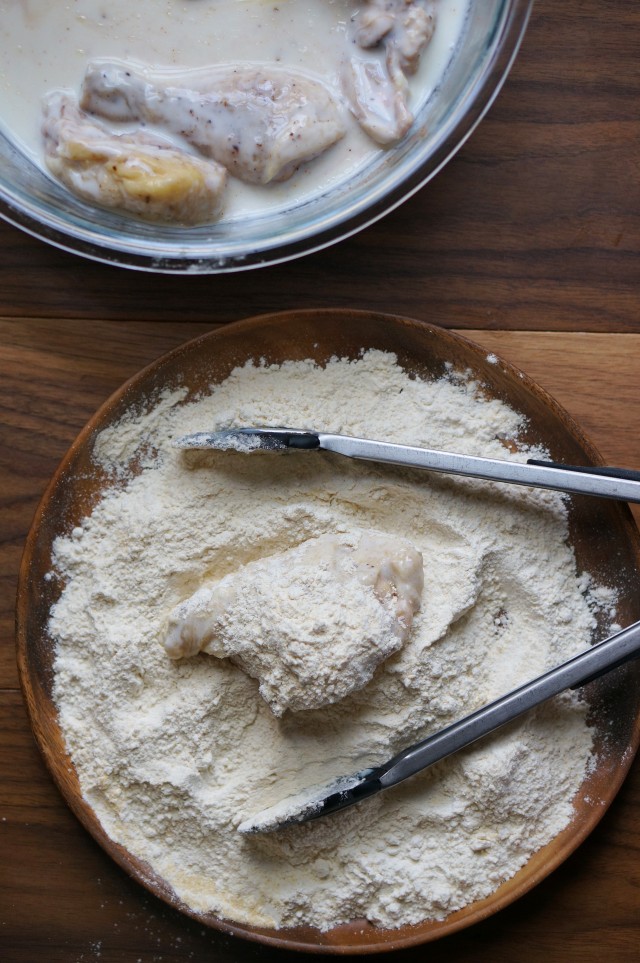 BUTTERMILK FRIED CHICKEN

Ingredients:

2 whole chickens, cut into eighths
3 cloves of garlic, minced
1/4 cups plus 2 tablespoons of kosher salt
1/4 cup of freshly ground black pepper
1/4 cup of olive oil
1 quart of buttermilk
1 tablespoon of hot sauce, such as Tabasco
Grapeseed oil or vegetable oil for frying
2 cups of all purpose flour
1/4 cup of garlic powder
1/4 cup of onion powder

Directions:

Preheat the oven to 200 degrees. In a bowl whisk 3 tablespoons of kosher salt with 2 tablespoons of pepper, olive oil and garlic.
Rub mixture over the chicken and place them on a baking sheet or roasting pan. Roast for about 2 hours and 30 minutes.
In a large bowl, whisk buttermilk and hot sauce together. Add chicken and toss to coat and cover and marinate for one hour.
In a large bowl whisk together the all purpose flour, garlic and onion powder and remaining 3 tablespoons of kosher salt and remaining 2 tablespoons of pepper.
Heat about 2 inches of oil in a thick heavy pot or deep pan until the temperature reaches 375 degrees.
Dredge about 4 chicken pieces in the flour mixture until it is evenly coated. Fry the chicken turning occasionally so that all the sides start to turn golden brown. For about 6-8 minutes. Transfer the fried chicken to a paper towel lined baking sheet or rack to drain. Let the oil return back up to 375 degrees and coat and fry the rest of the chicken.