Last week my wife surprised me with a delicious birthday meal. One of the dishes she made was this beautiful plate of roasted yams, jalapeños, green onions, goat cheese, and fresh figs with a balsamic reduction. It's one of our favorites from the celebrated Jerusalem cookbook. I still remember how tentative I was the first time I gave this dish a try. At first glance, it seems like an odd combination of ingredients. But like all perfect recipes, the final result is bursting with flavors much greater than a simple sum of its parts. With figs in season, I thought it was about time I shoot it for the blog – which really was just an excuse for seconds. Hope you enjoy it as much as we do!!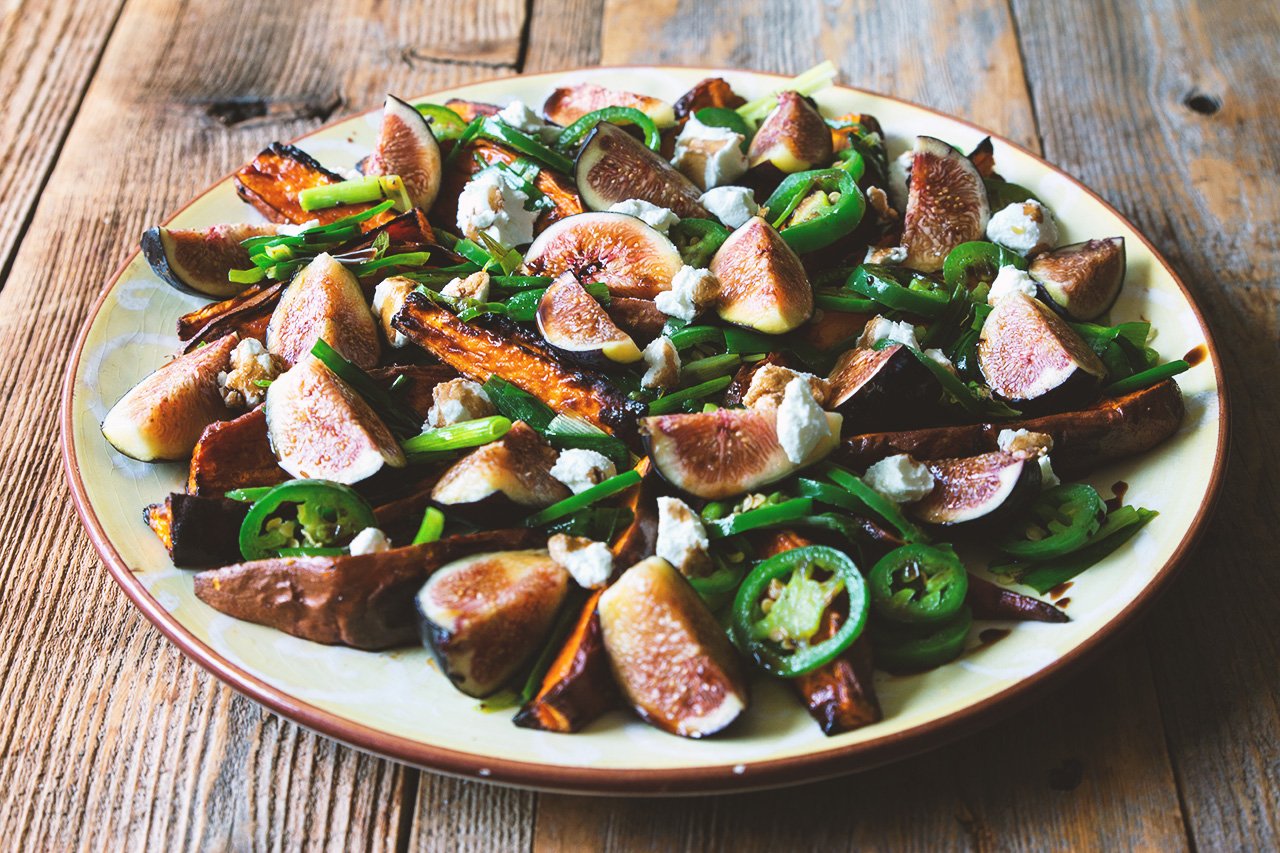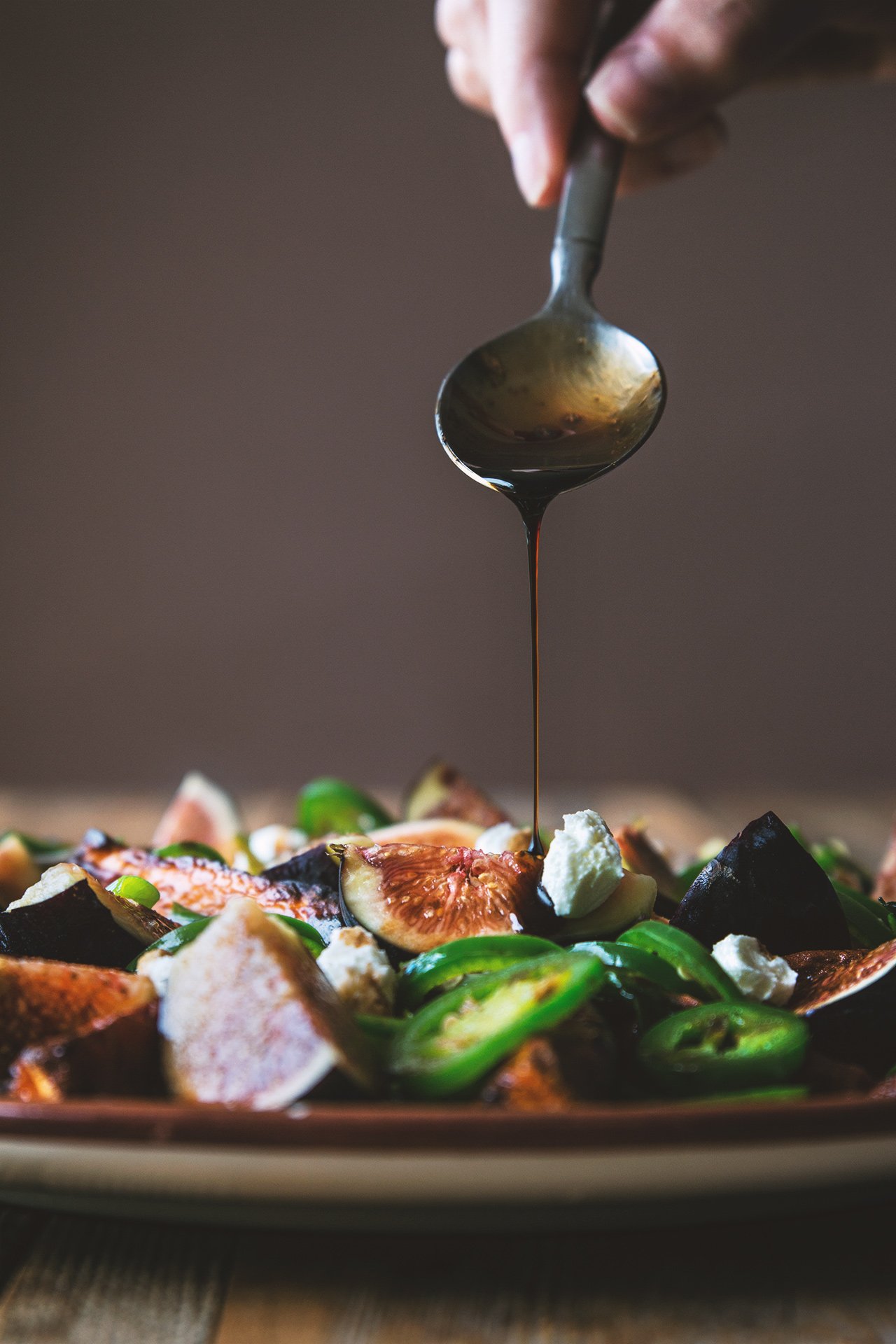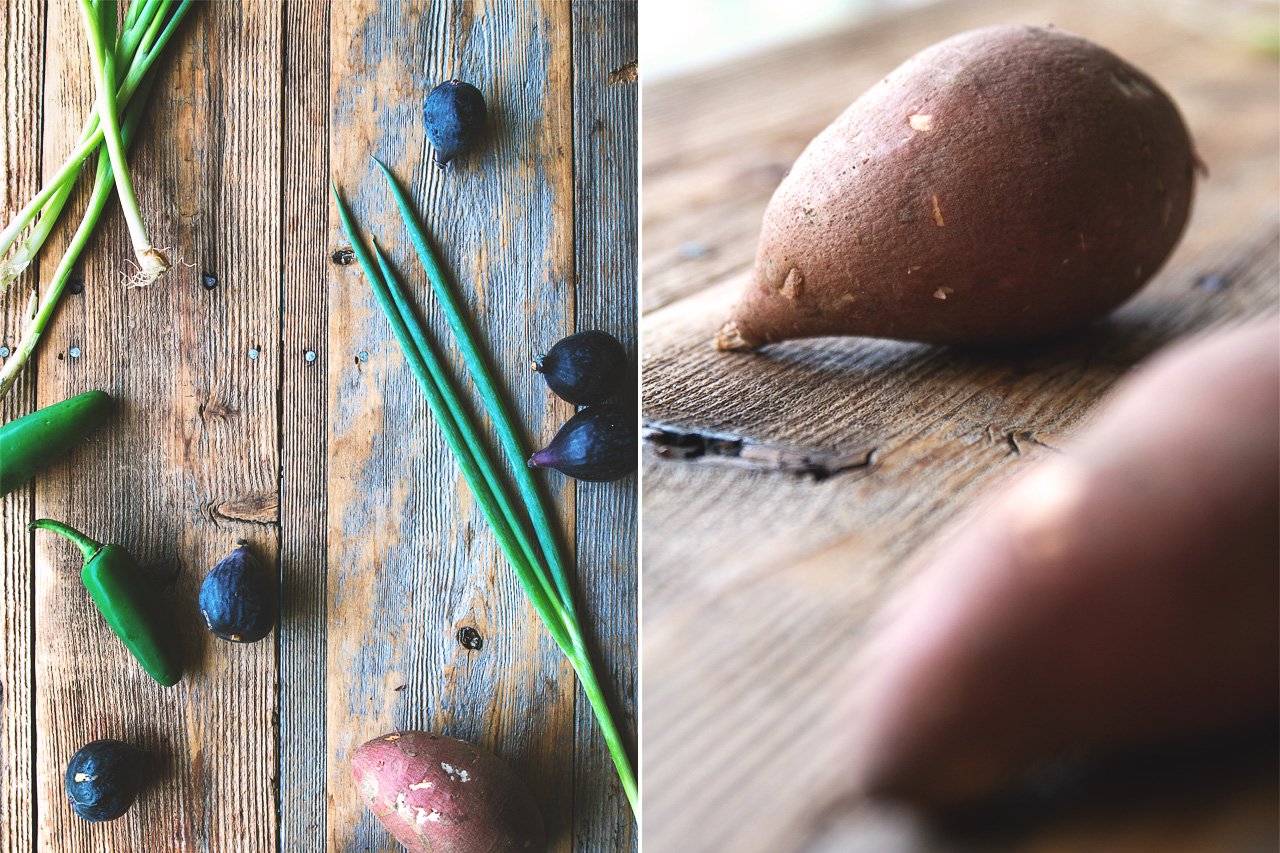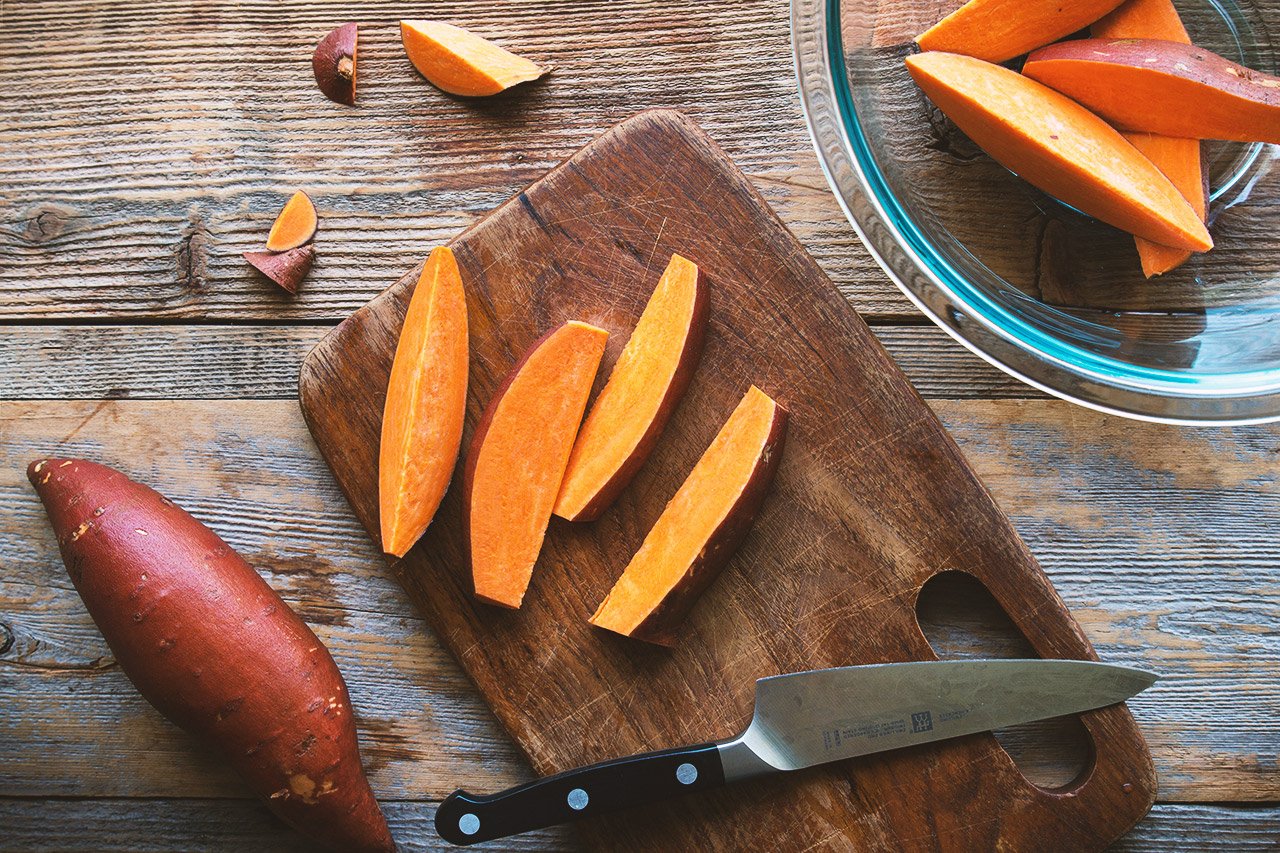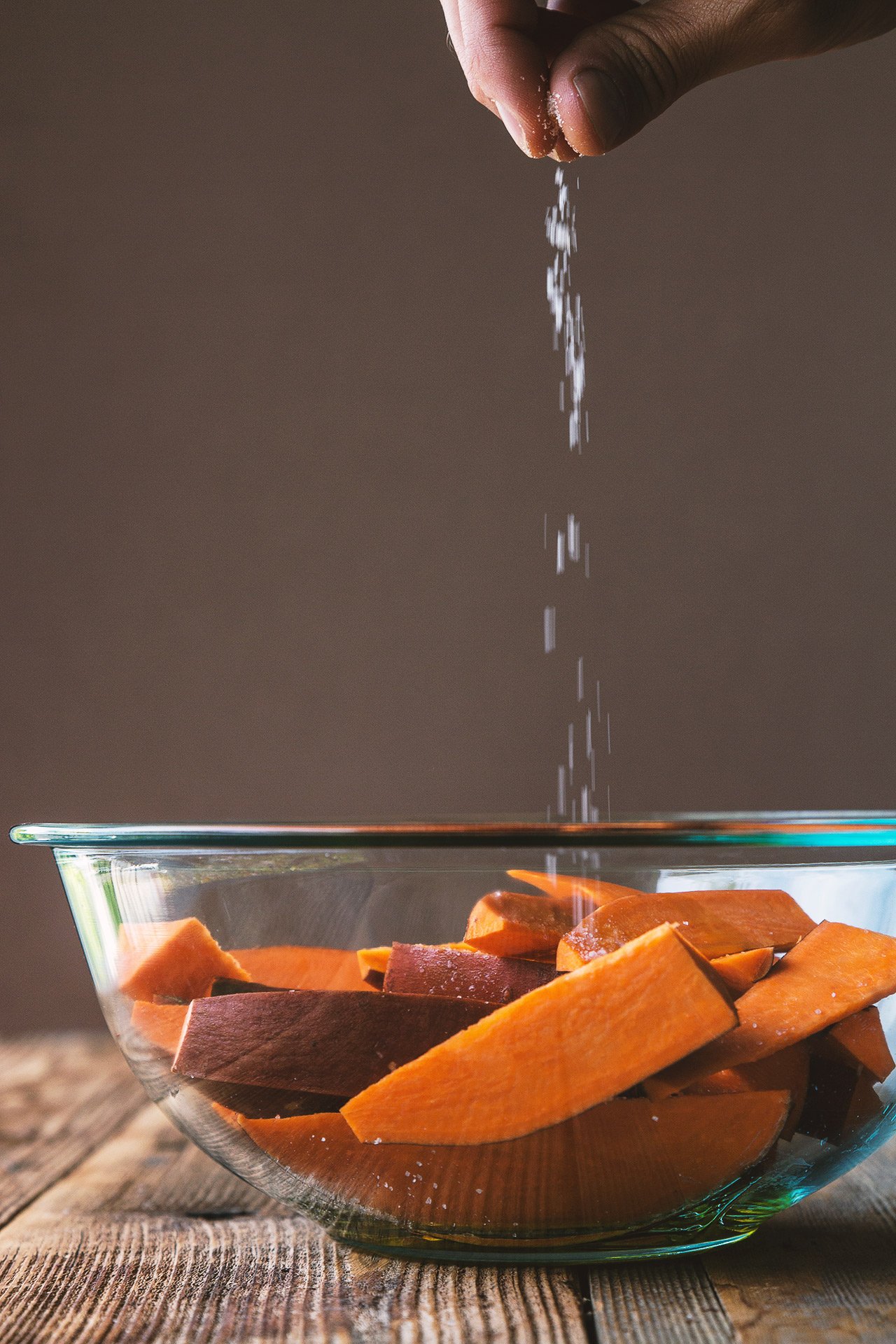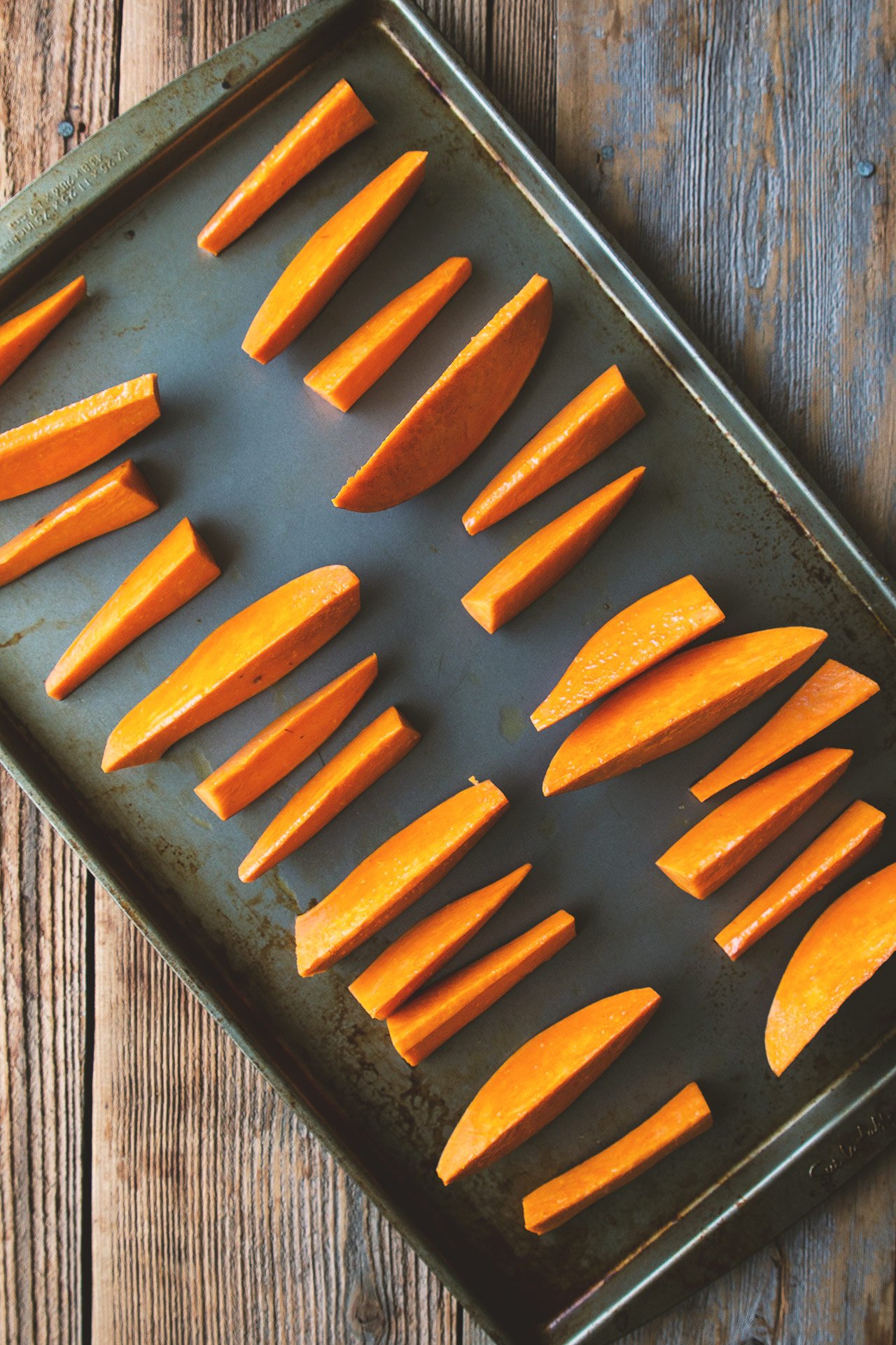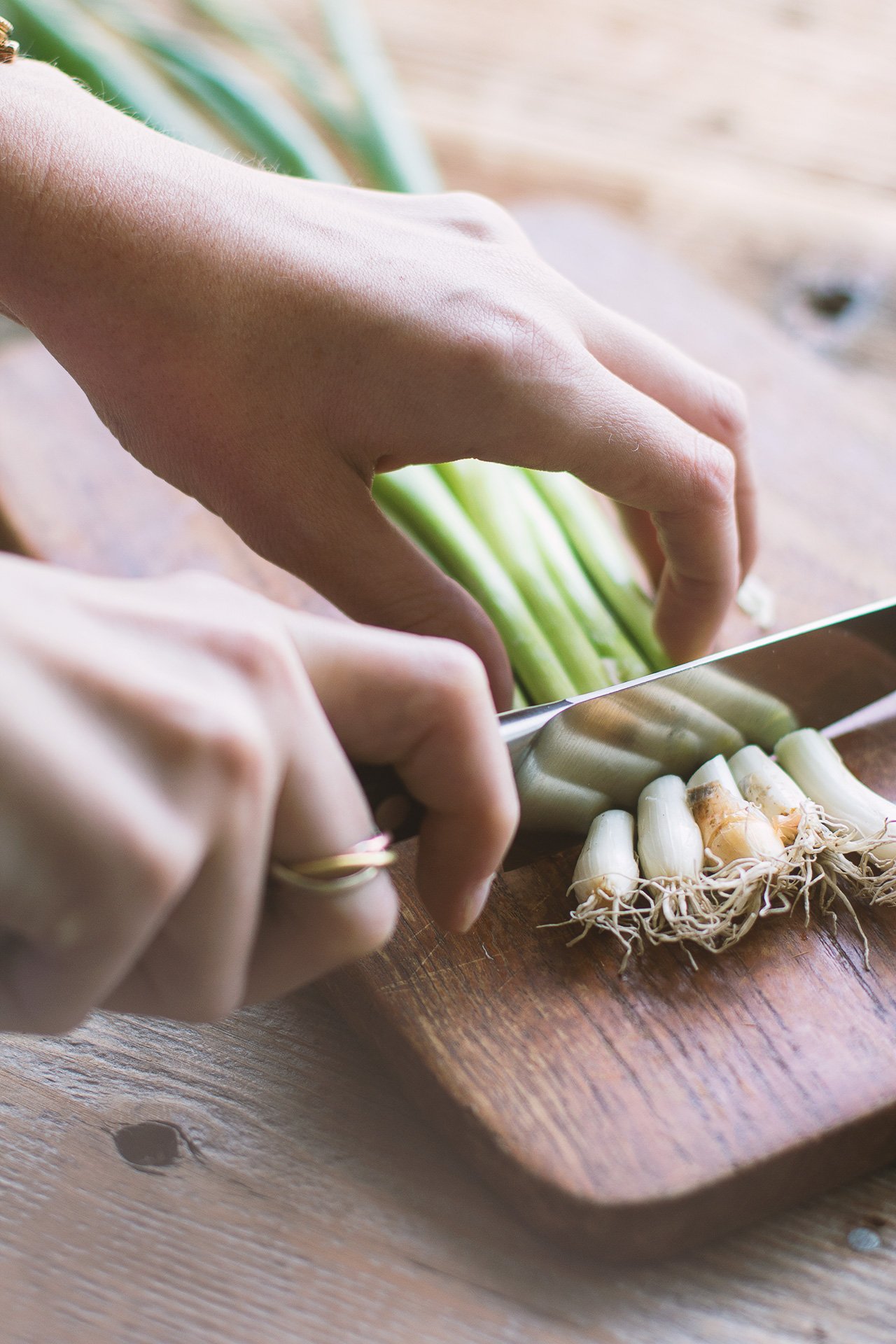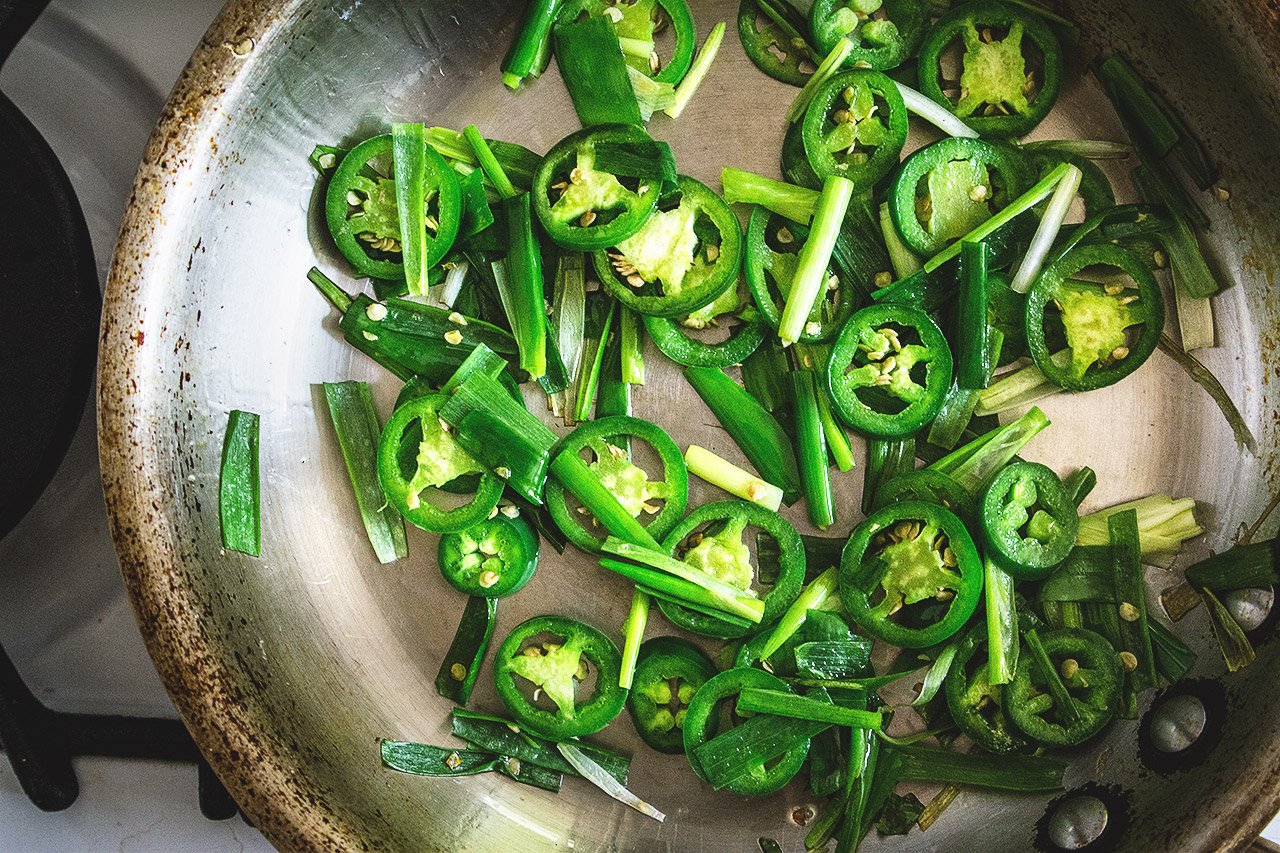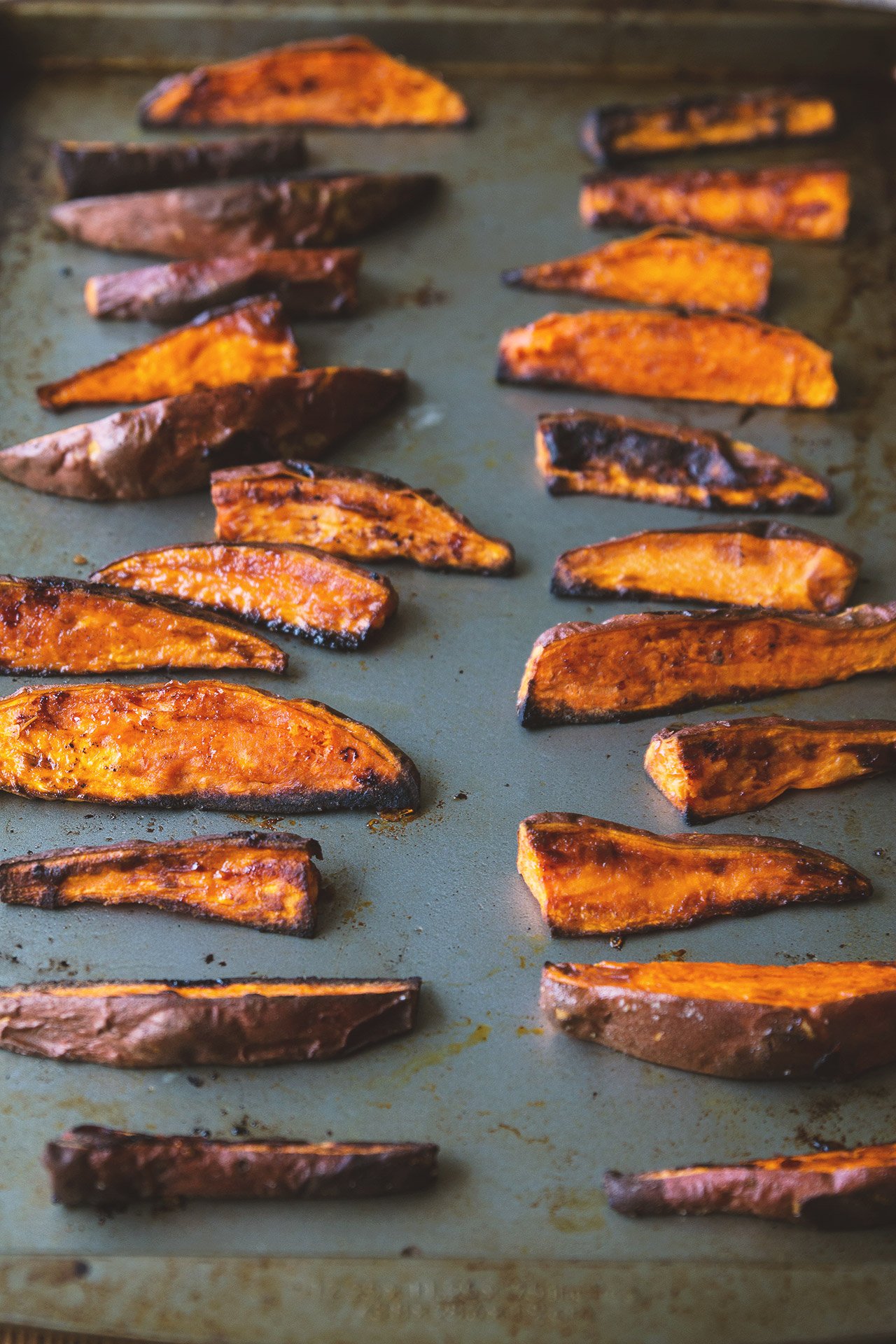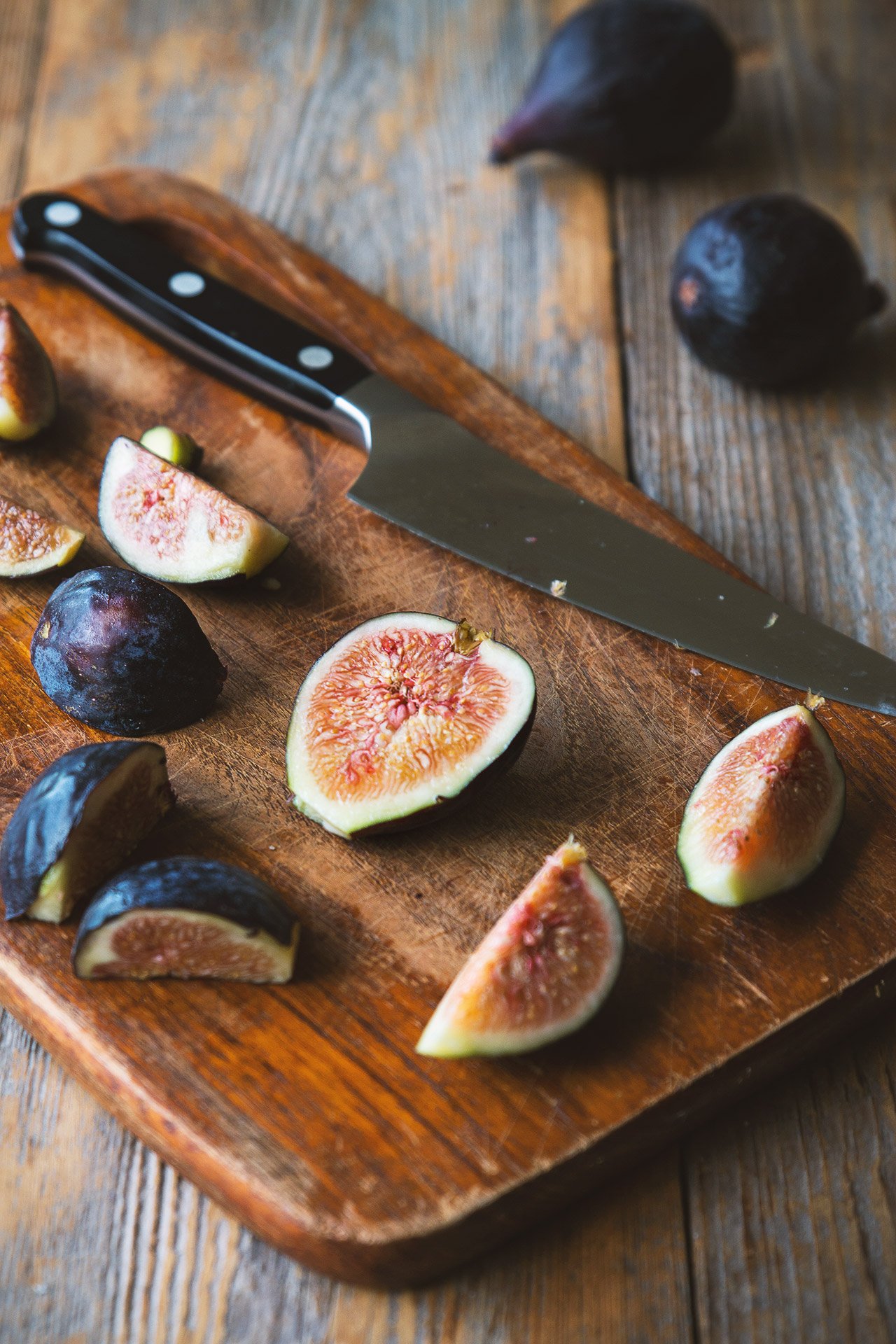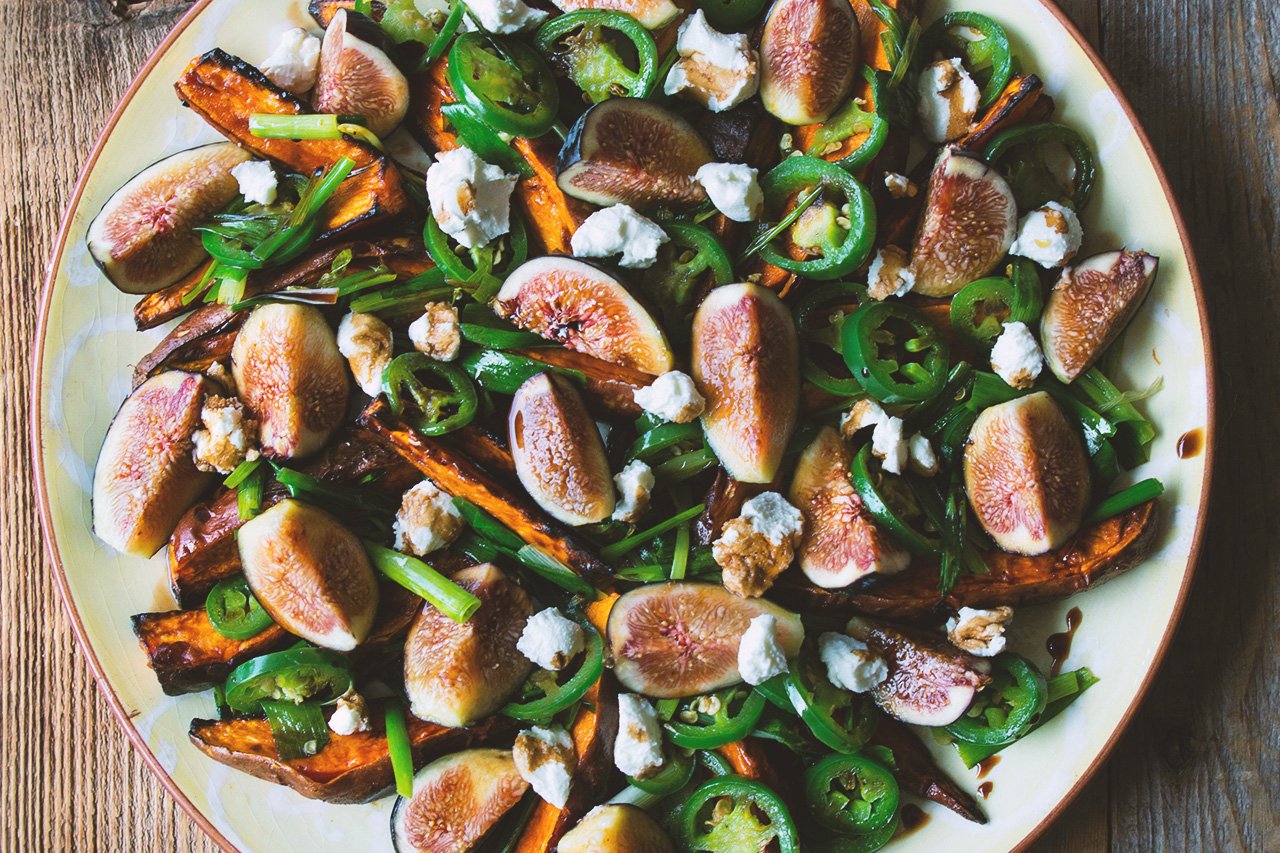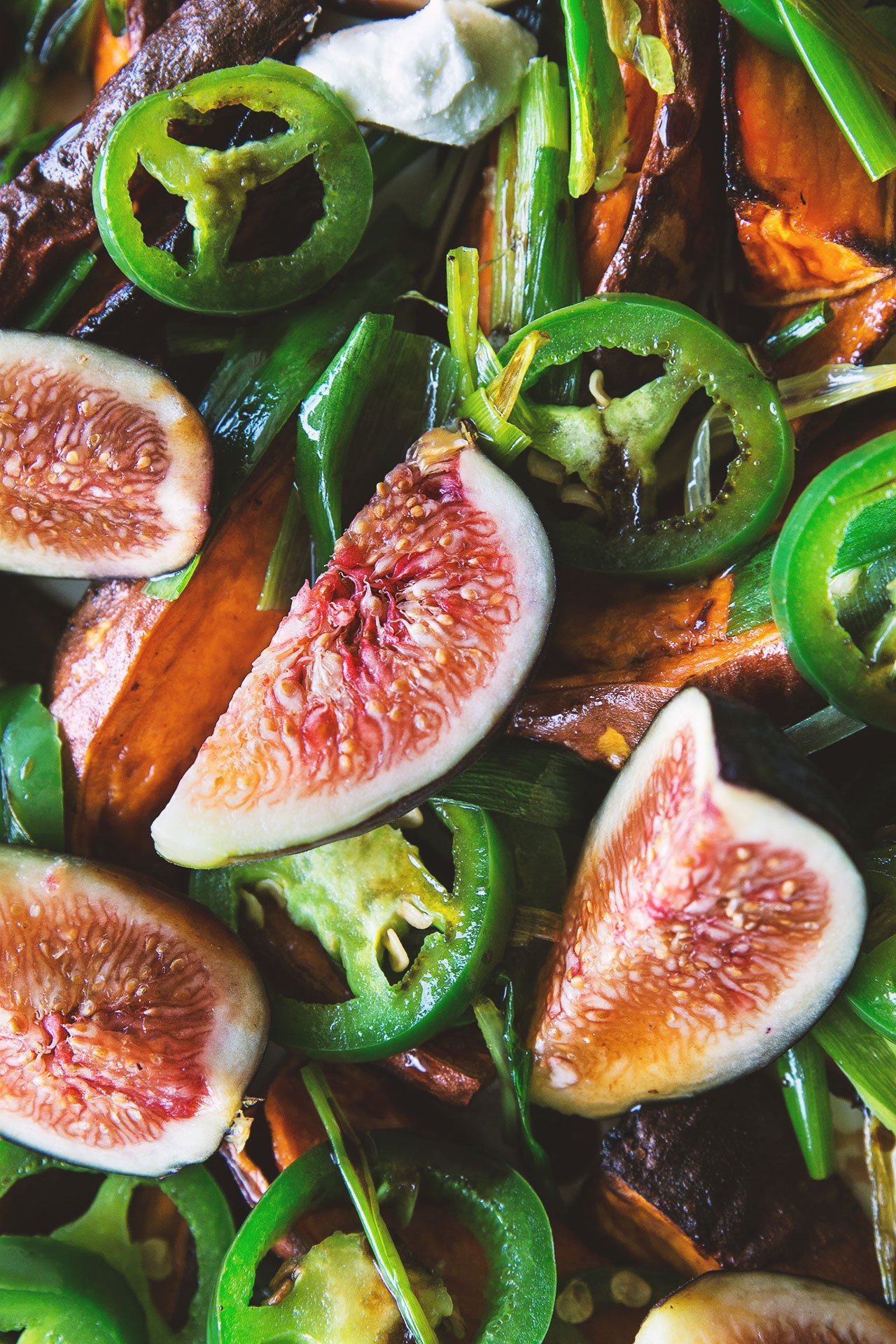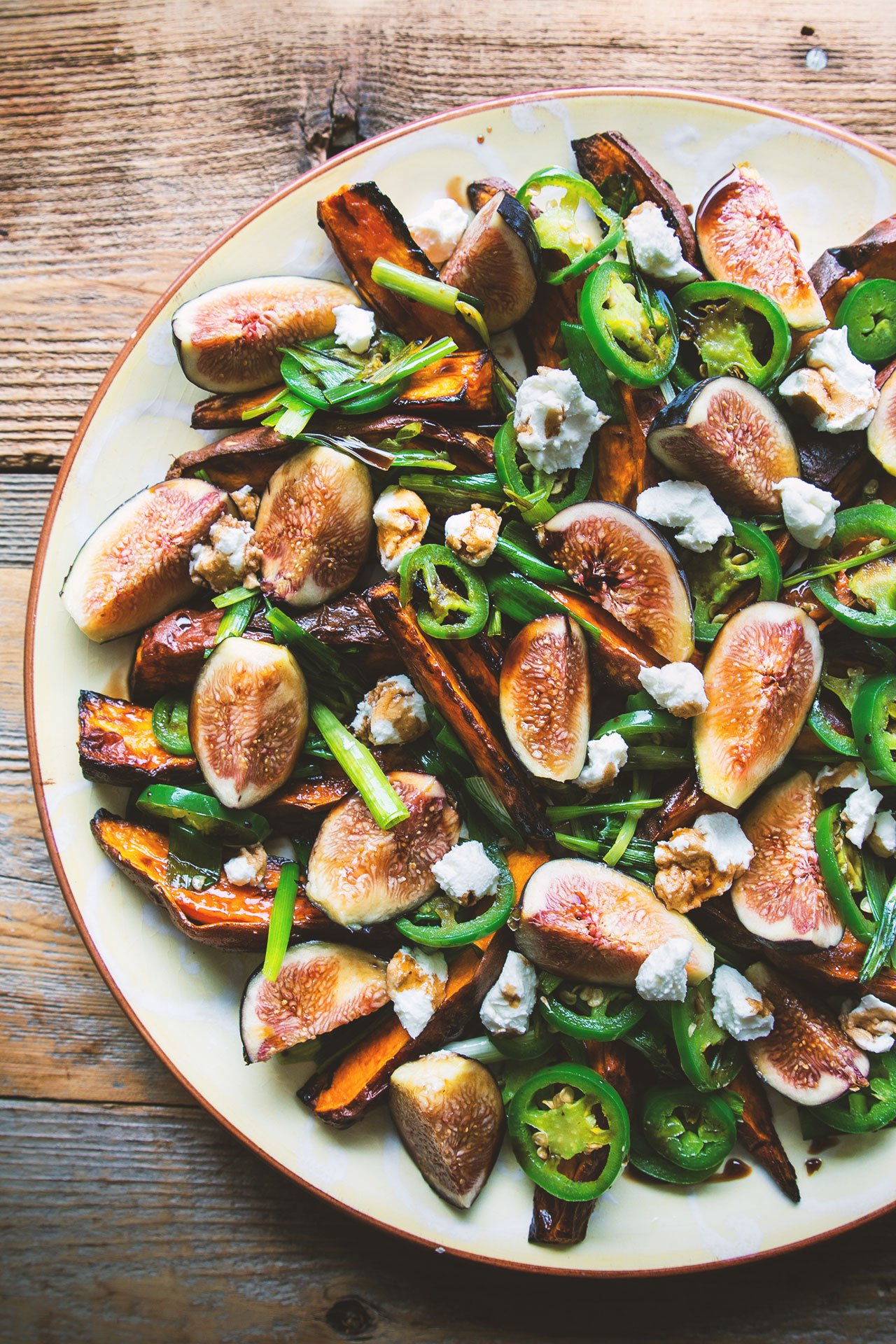 ROASTED YAMS AND FRESH FIGS

Ingredients:

2 medium yams
3 tablespoons balsamic vinegar
1 tablespoon honey
5 green onions, halved lengthwise and cut into 1 1/2 inch pieces
2 jalapeños, thinly sliced
5 fresh black figs, quartered
goat cheese
olive oil
salt

Directions:

Preheat oven to 475° F
Wash the yams, halve them lengthwise, and cut into wedges.
Toss the yam wedges with olive oil and salt.
Spread the wedges out on a baking sheet, skin side down, and cook for 25 minutes until soft, but not mushy. Remove from the oven and let cool.
While the yams are roasting, add balsamic vinegar and honey to a small saucepan and bring to a boil. Reduce heat to a simmer and cook for 2-4 minutes until the sauce thickens. Be sure to remove the sauce from the stove before it becomes too thick – it should still be runnier than honey, and will continue to thicken as it cools. You can always add a drop of water before serving if it becomes too thick.
Heat about a tablespoon of olive oil in a skillet over medium heat. Add the green onions and jalapeños and sauté 4-5 minutes stirring often.
Spread the yams on your serving platter and cover with the green onion and jalapeño mix.
Top with figs and goat cheese, and drizzle with the balsamic reduction.
(images by HonestlyYUM; recipe adapted from Jerusalem: A Cookbook)