With the Fourth of July coming up this weekend I finally feel like summer can officially begin. And you know what that means . . . that's right, it's slushy season! Cocktail slushies to be exact. Trust me, there are few happier moments than chilling in the backyard on a hot summer day, surrounded by family and friends, the grill ablaze, and an ice cold cocktail slushy in-hand. I like to blend up a giant batch for the whole family (unleaded for the kids, of course). The best part is, the Vitamix practically does all the work for you. Seriously, before I got my Vitamix I was always hesitant to make frozen cocktails. No matter how good the recipe, there was always the danger of leaving big ice chunks floating around the drink. Consequently, the cocktail would be thrown out of balance, and I was left with a lumpy mess. Not this time. I filled the Vitamix container with ice, watermelon, lime, a little balsamic, and vodka. The result was a perfectly smooth, perfectly balanced cocktail slushy that will be making several appearances at our house throughout the summer.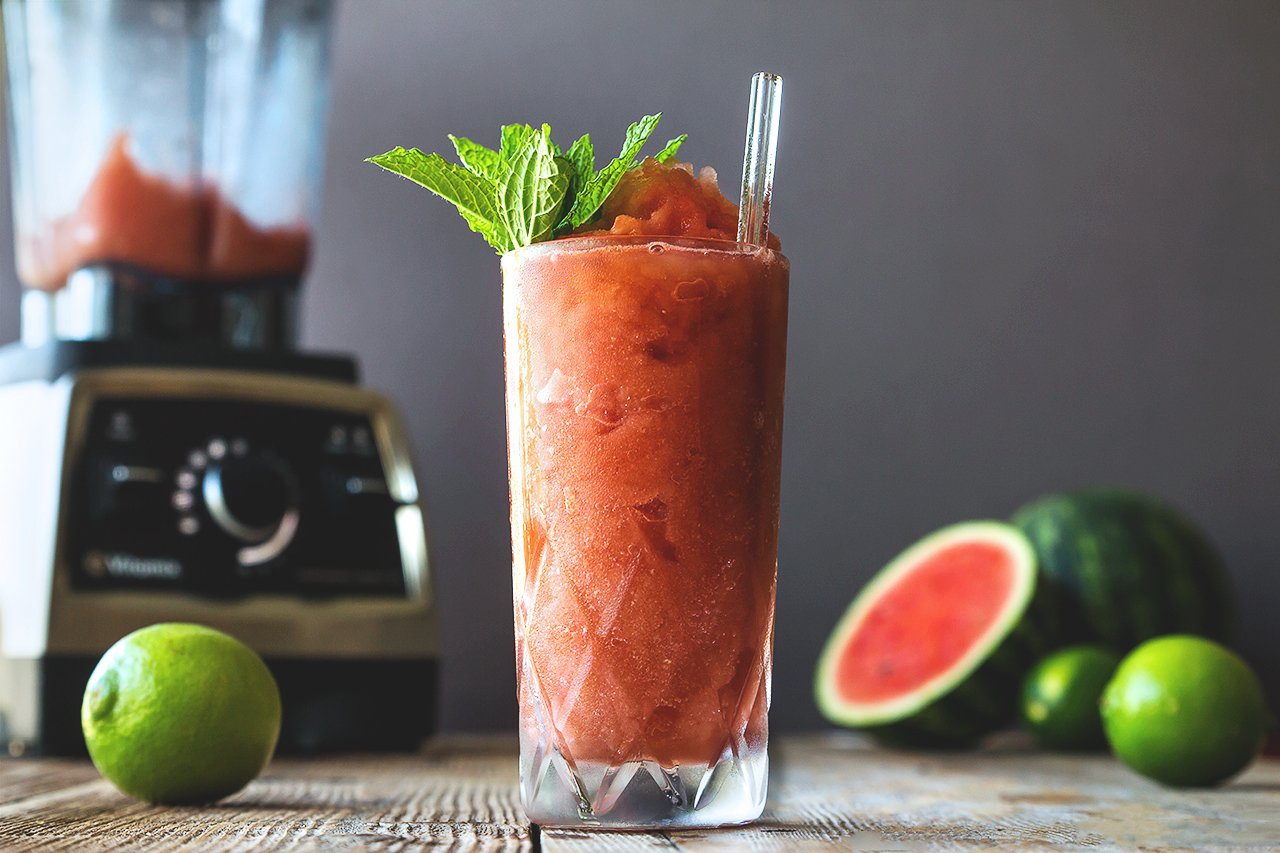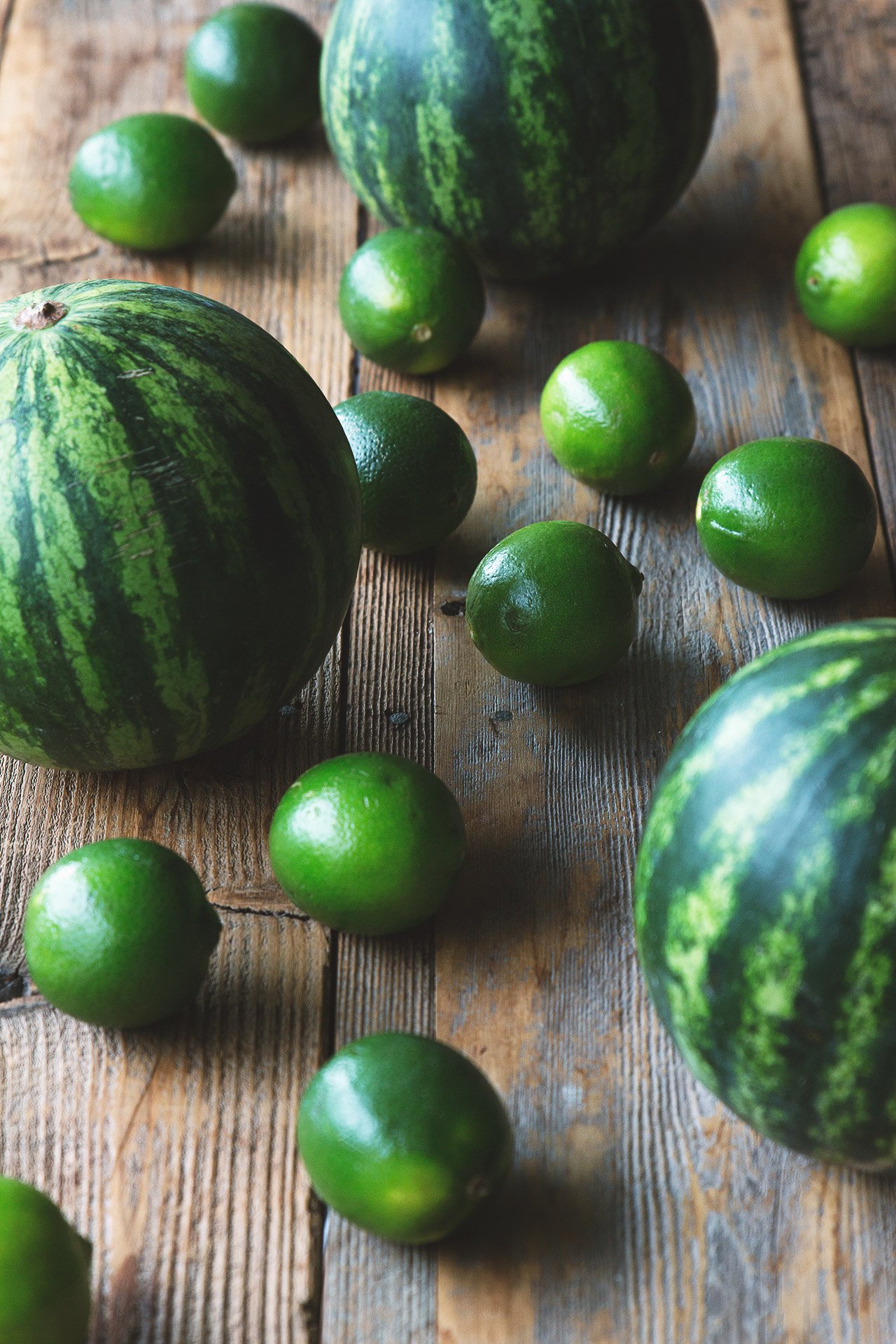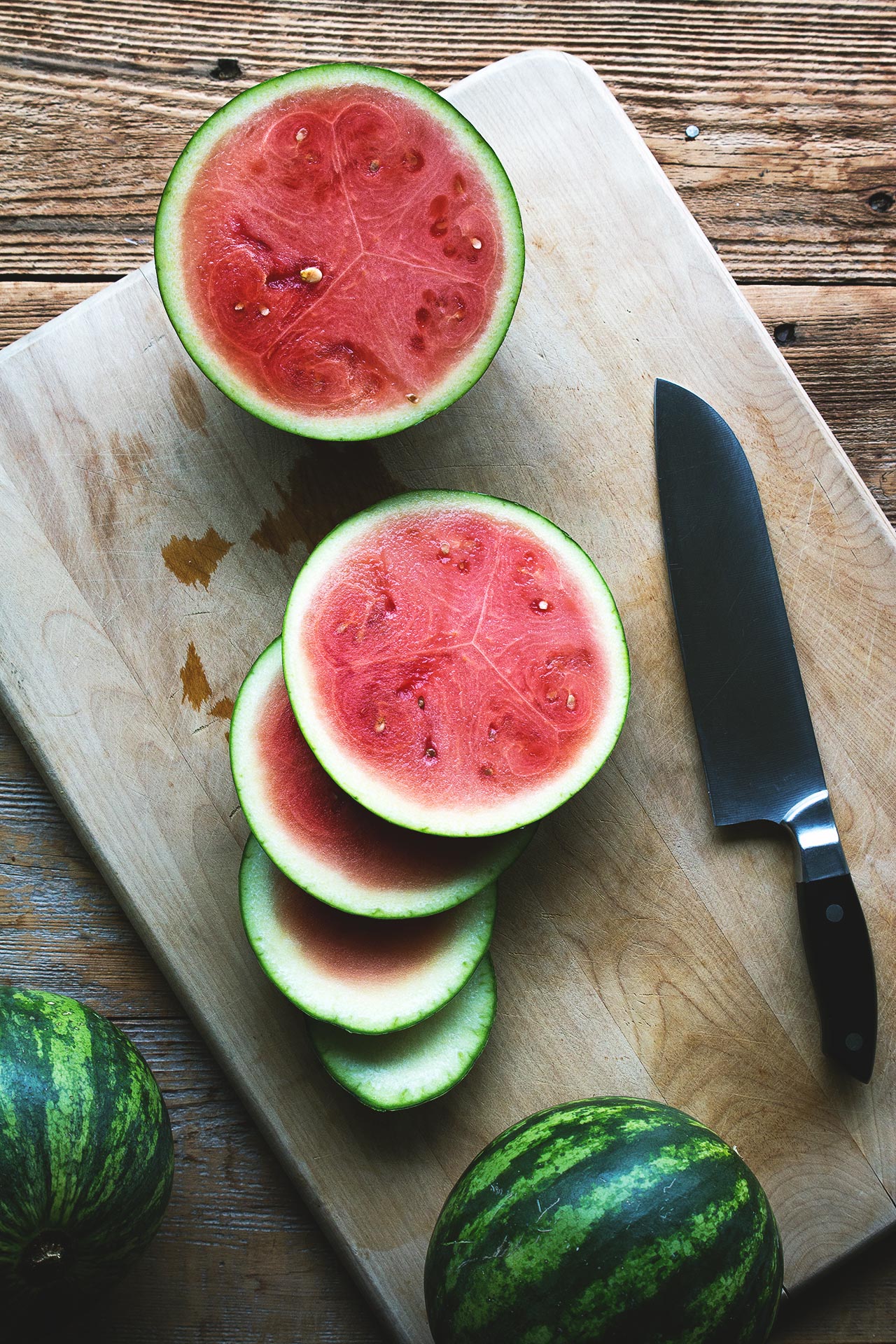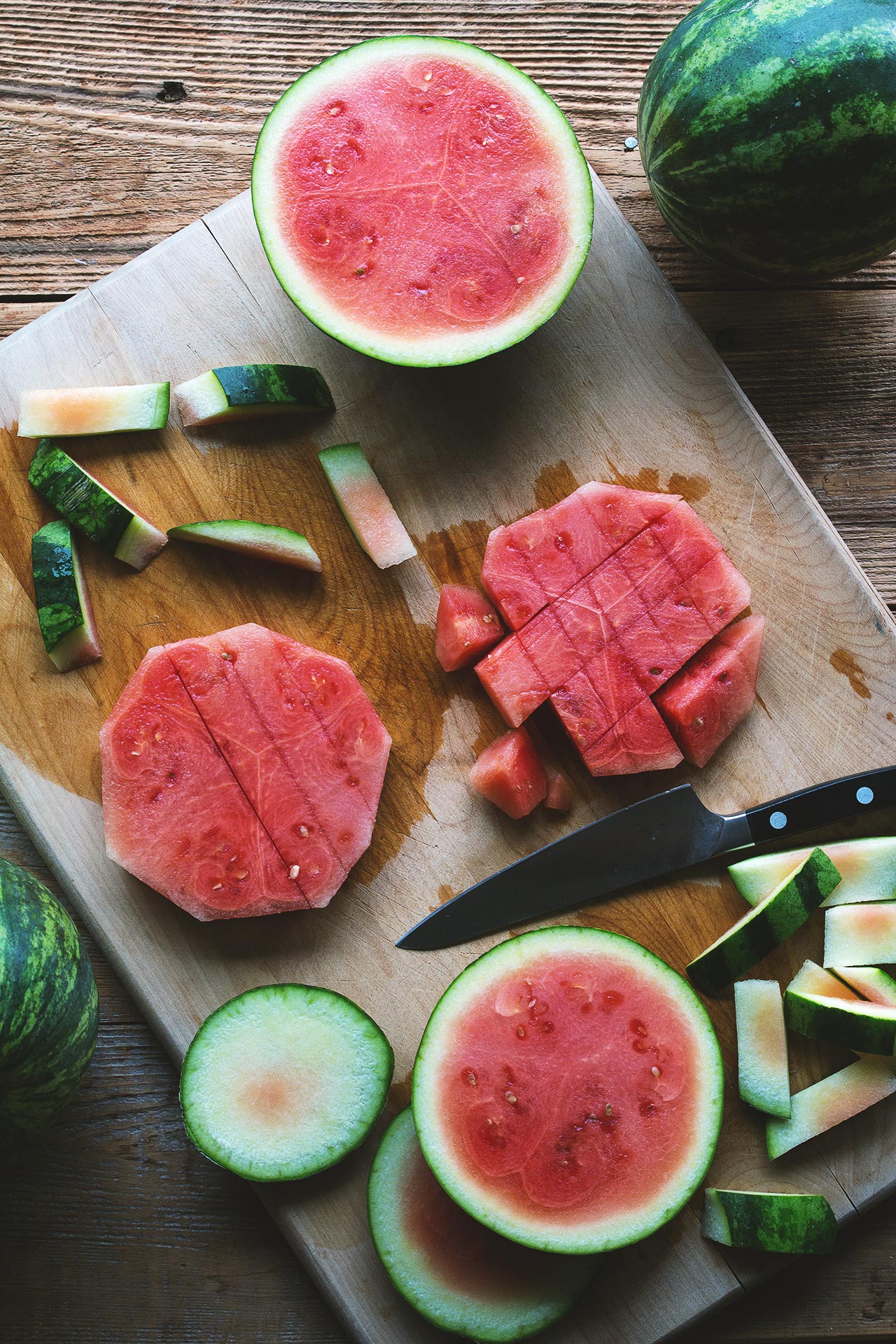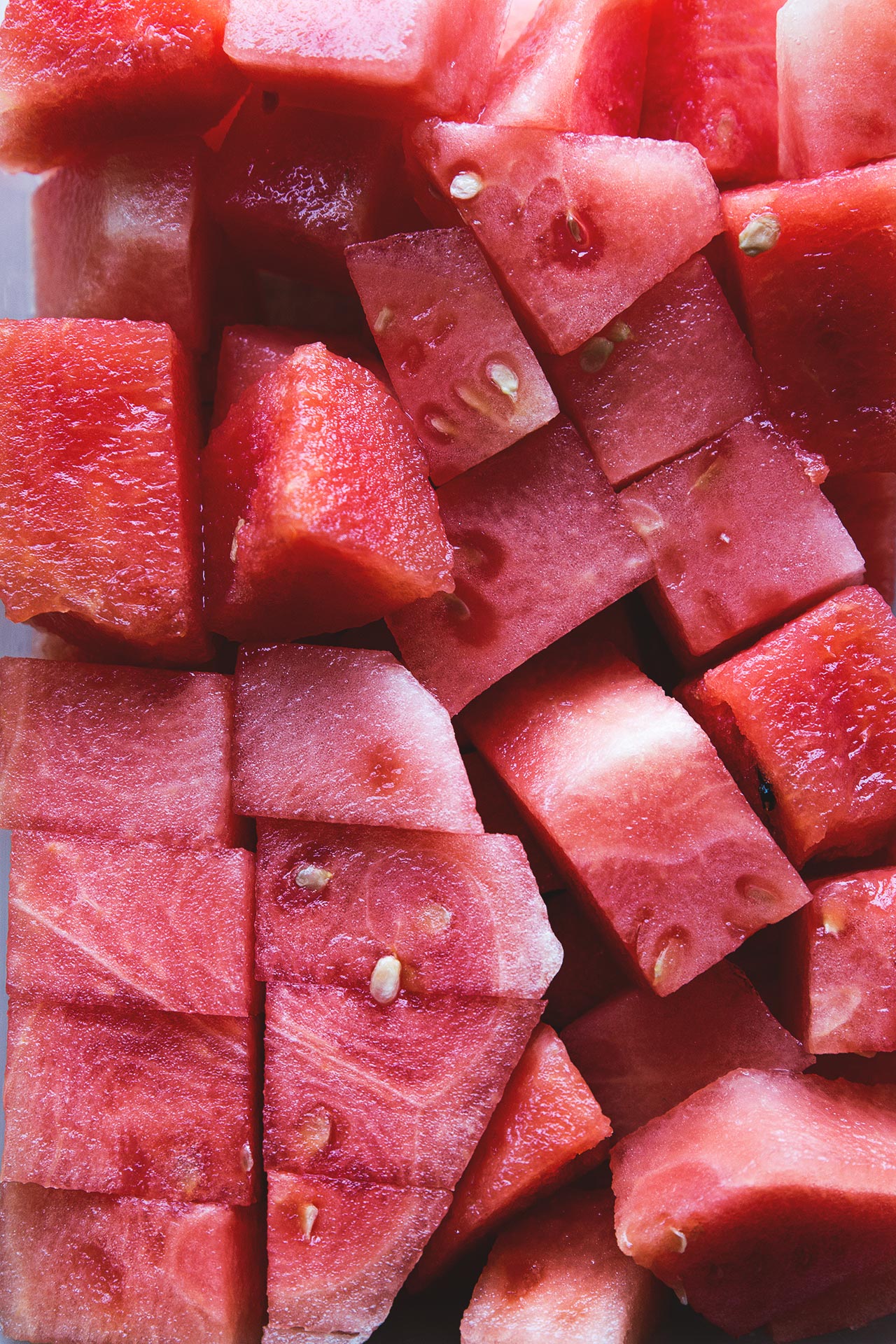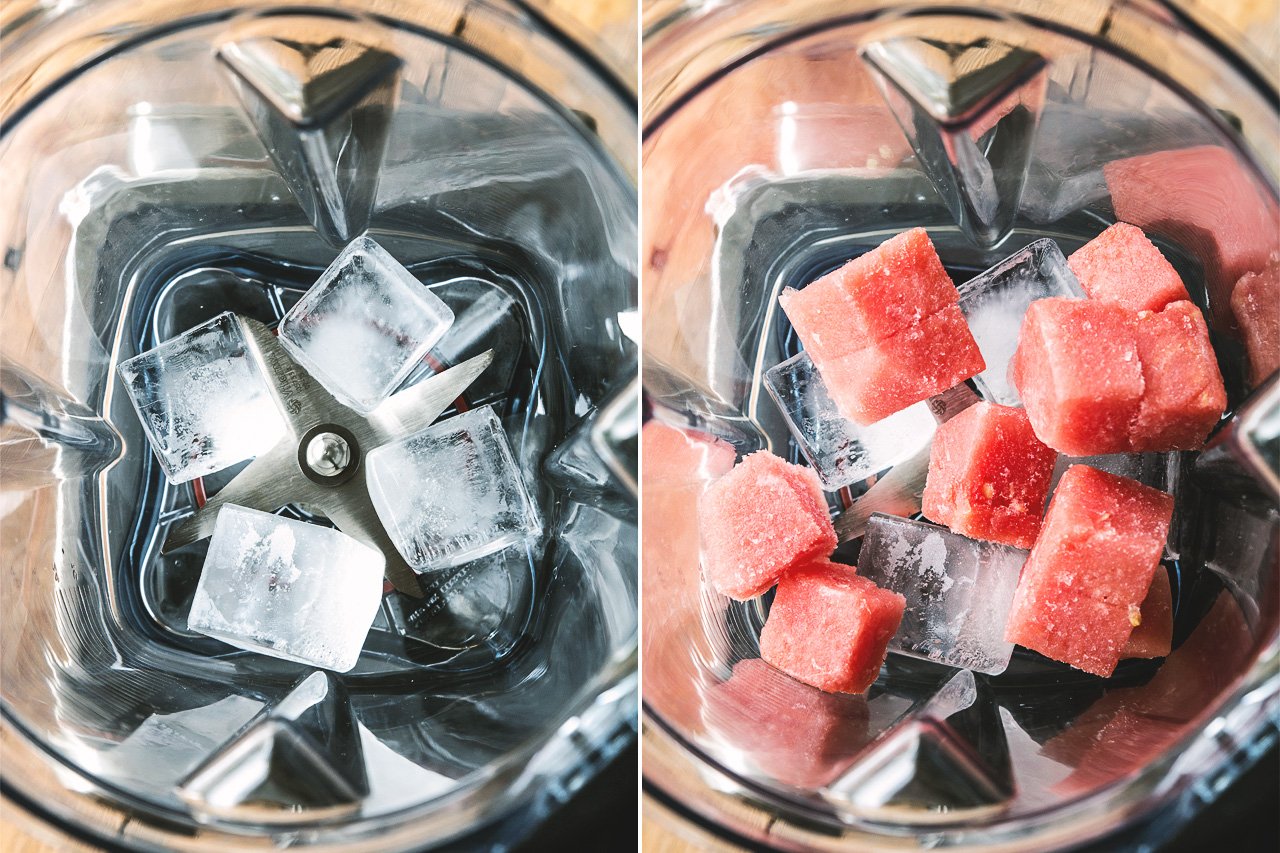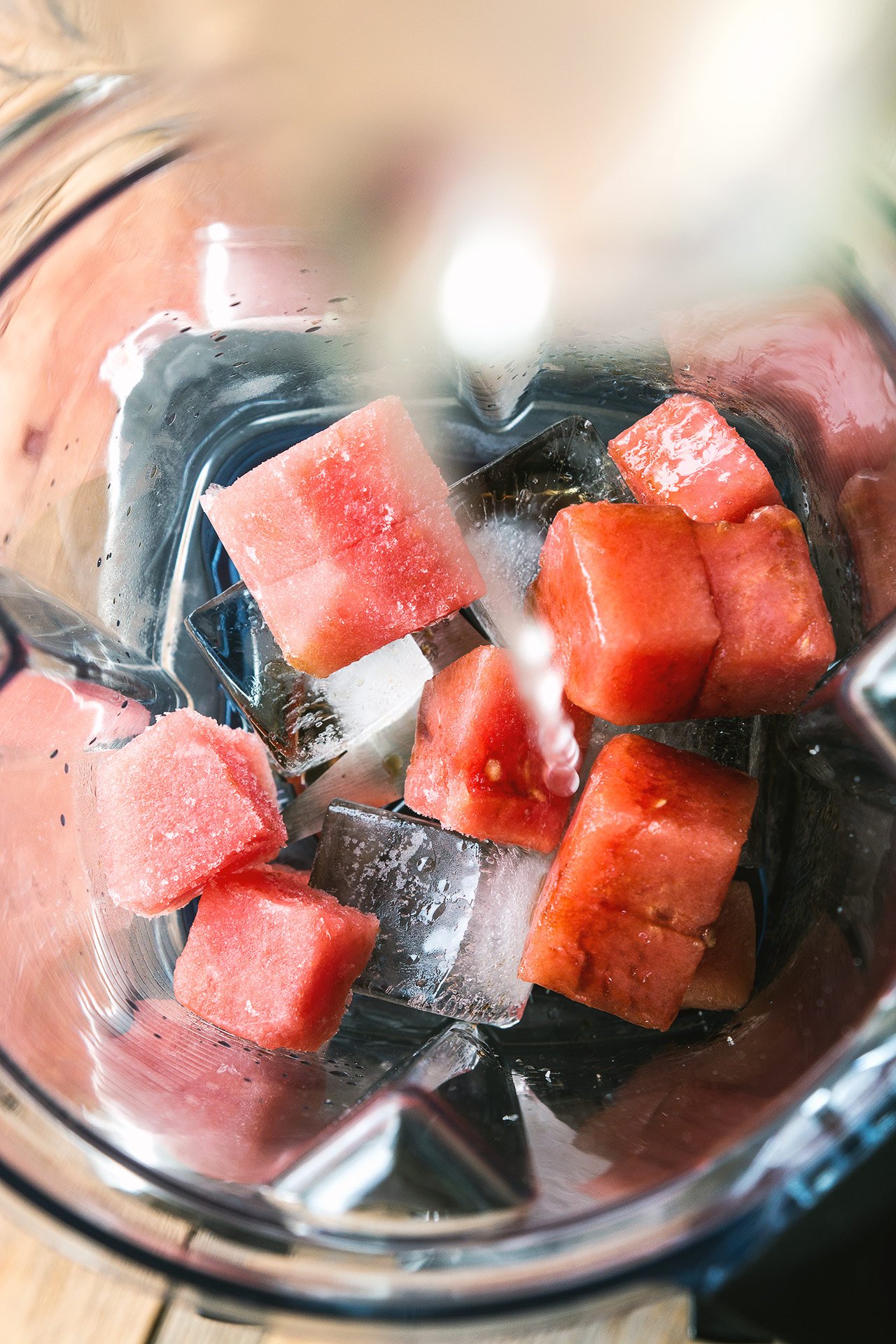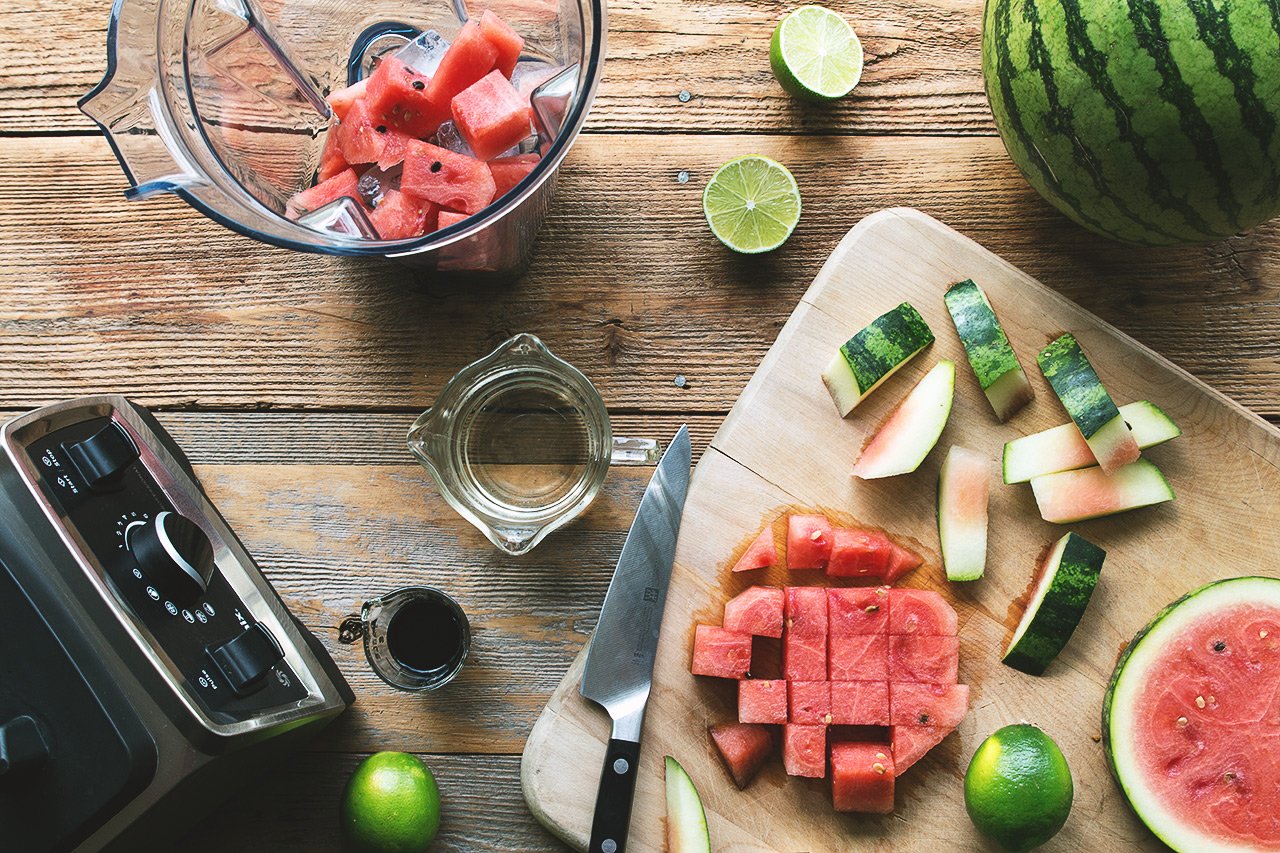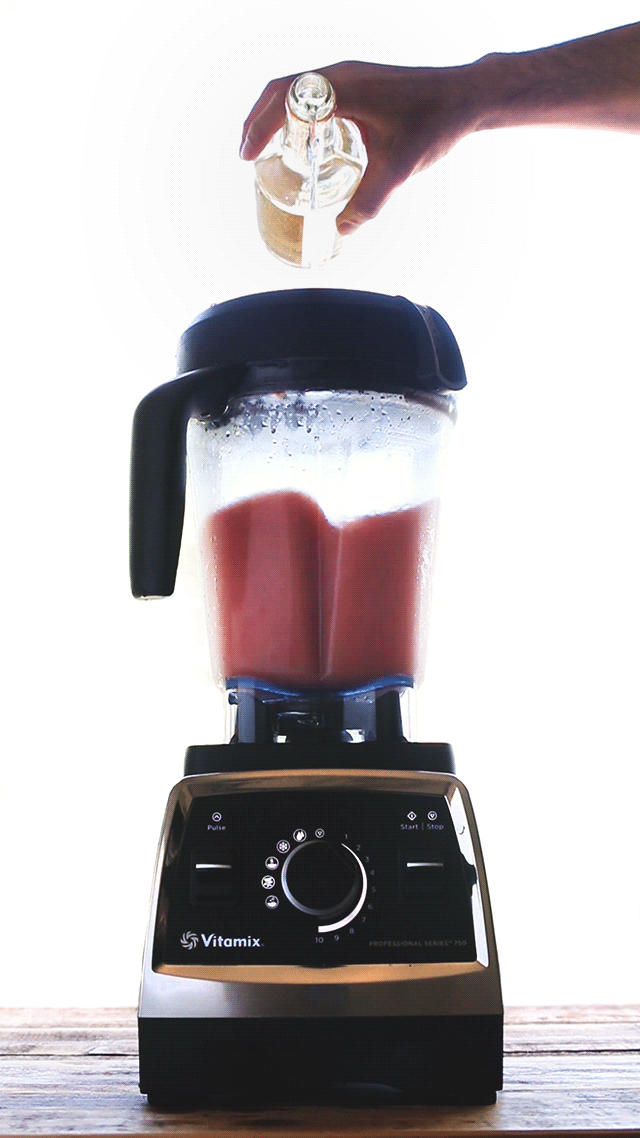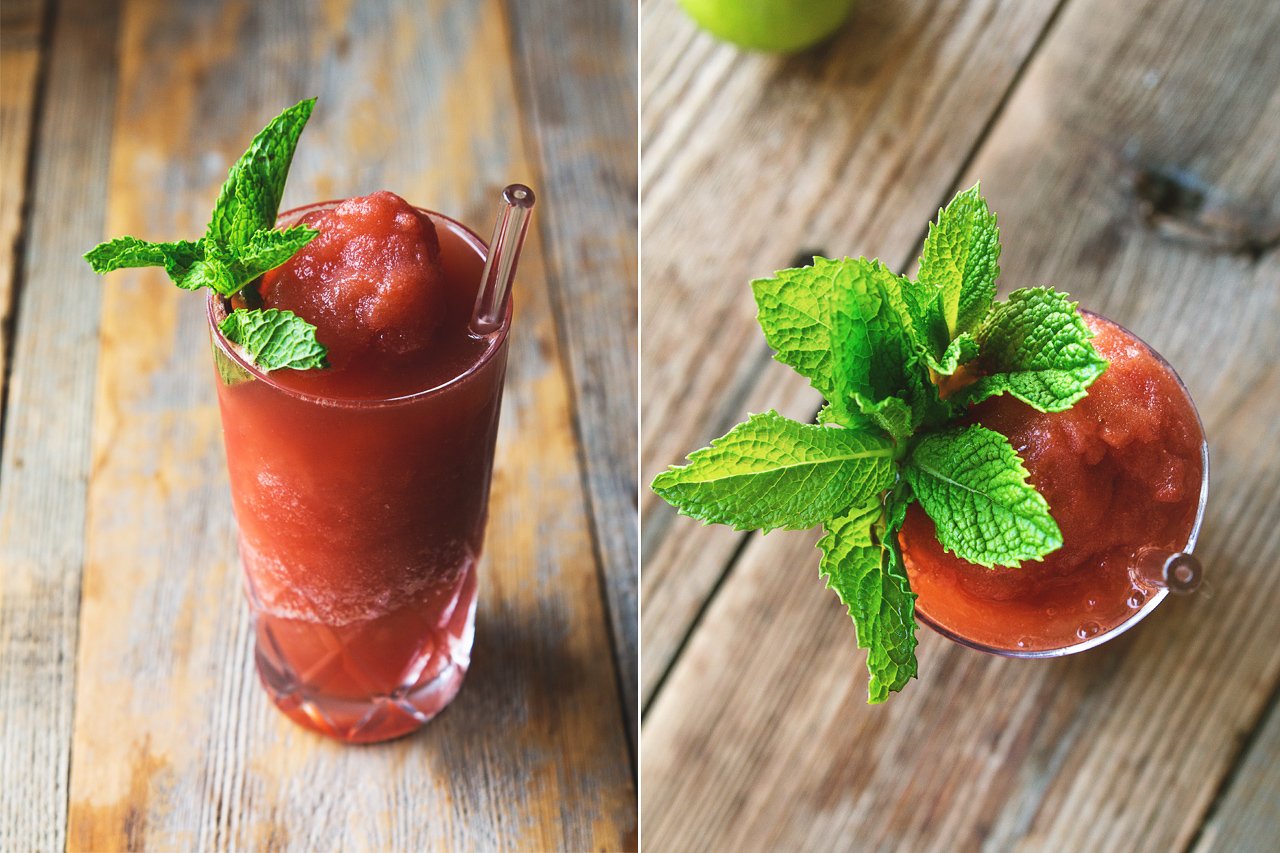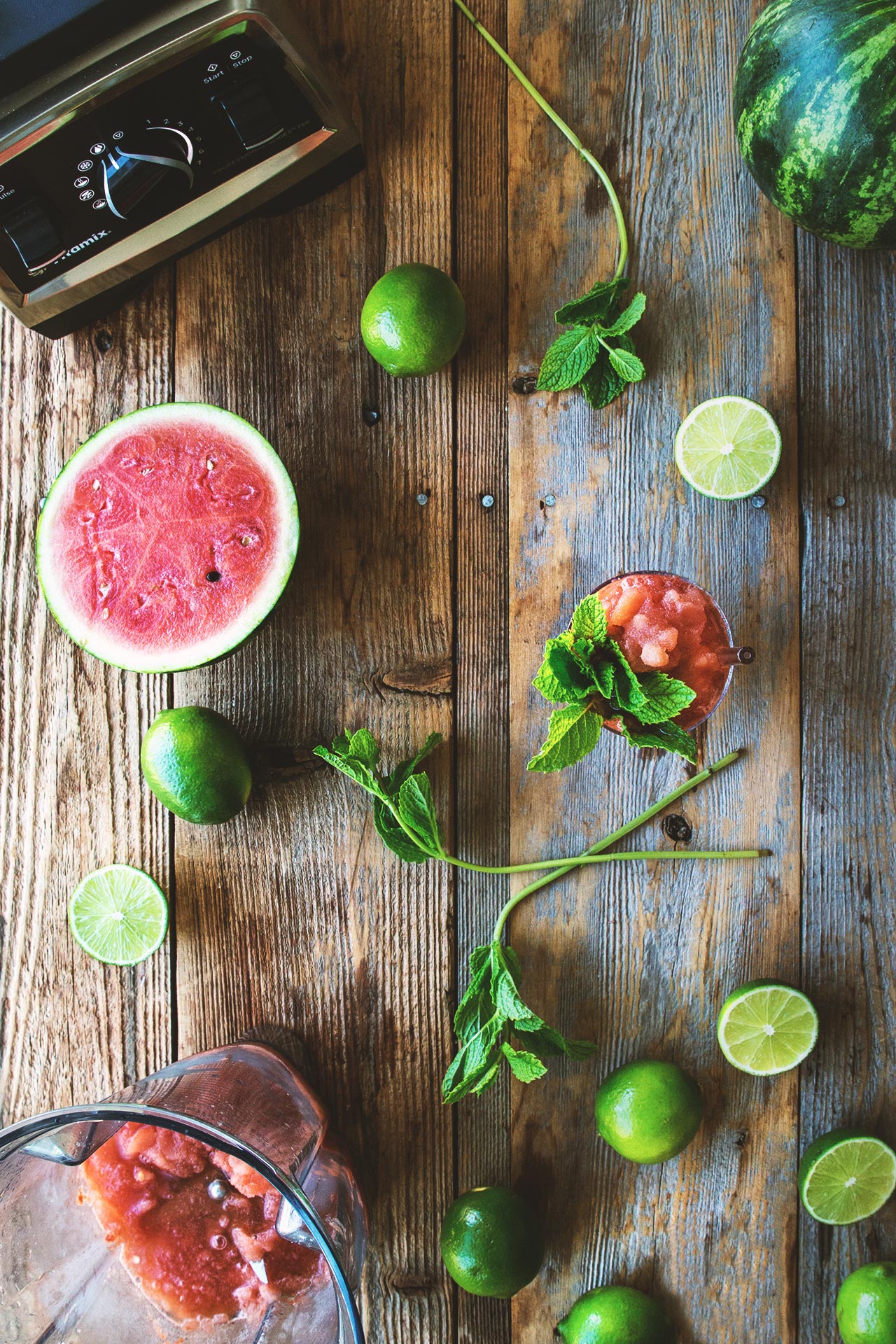 WATERMELON BALSAMIC COCKTAIL SLUSHIES

Ingredients (makes two cocktails):

3 oz vodka
1/2 oz lime juice
1 oz simple syrup (1 to 1, sugar to water)
1/2 oz balsamic vinegar
2 cups watermelon cut into 1-inch cubes (~ 10.5 oz by weight)
1 pinch of salt
2 cups ice (~ 8 oz by weight)
Sprigs of fresh mint for garnish

Directions:

Start by cubing your watermelon.
Add to a container, cover, and place in the freezer for an hour to chill.
Add all the ingredients (except the mint) to the blender, cover, and blend until smooth. Pour into glasses, garnish with mint, and serve immediately.
(This post is sponsored by Vitamix. Opinions are our own. Images by HonestlyYUM)