Grilled fruit has long been one of my secret food weapons. That's right, I've been known to arrive at backyard barbecues with nothing more than a pineapple and a bag of peaches. But seriously, a little caramelization goes a long way when you're seeking depth of flavor. In the case of the grapefruit, I wanted to evoke more of the citrus' natural juicy sweetness, as well as some smokiness, which I'm always a fan of in cocktails – especially tequila cocktails. I spiced things up with a little fresh sage, my favorite honey syrup, lime, and Familia Camarena tequila to round out the party.
Since this year Cinco de Mayo falls on a Tuesday, I'll be celebrating on Saturday, May 2nd. And speaking of celebrations, we're giving away $100 gift card that you can put towards your own festivities by pledging to #SaveCinco (details below).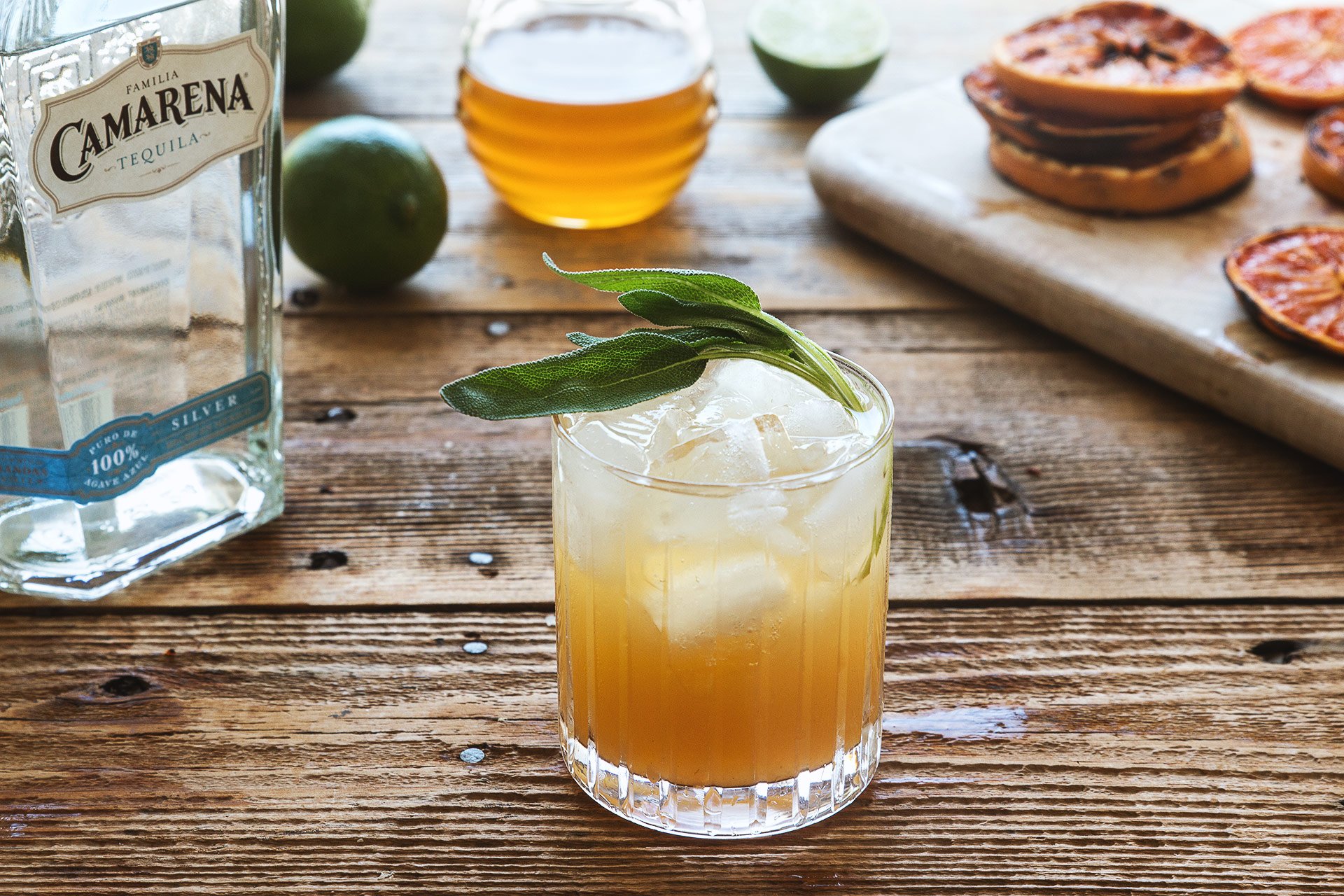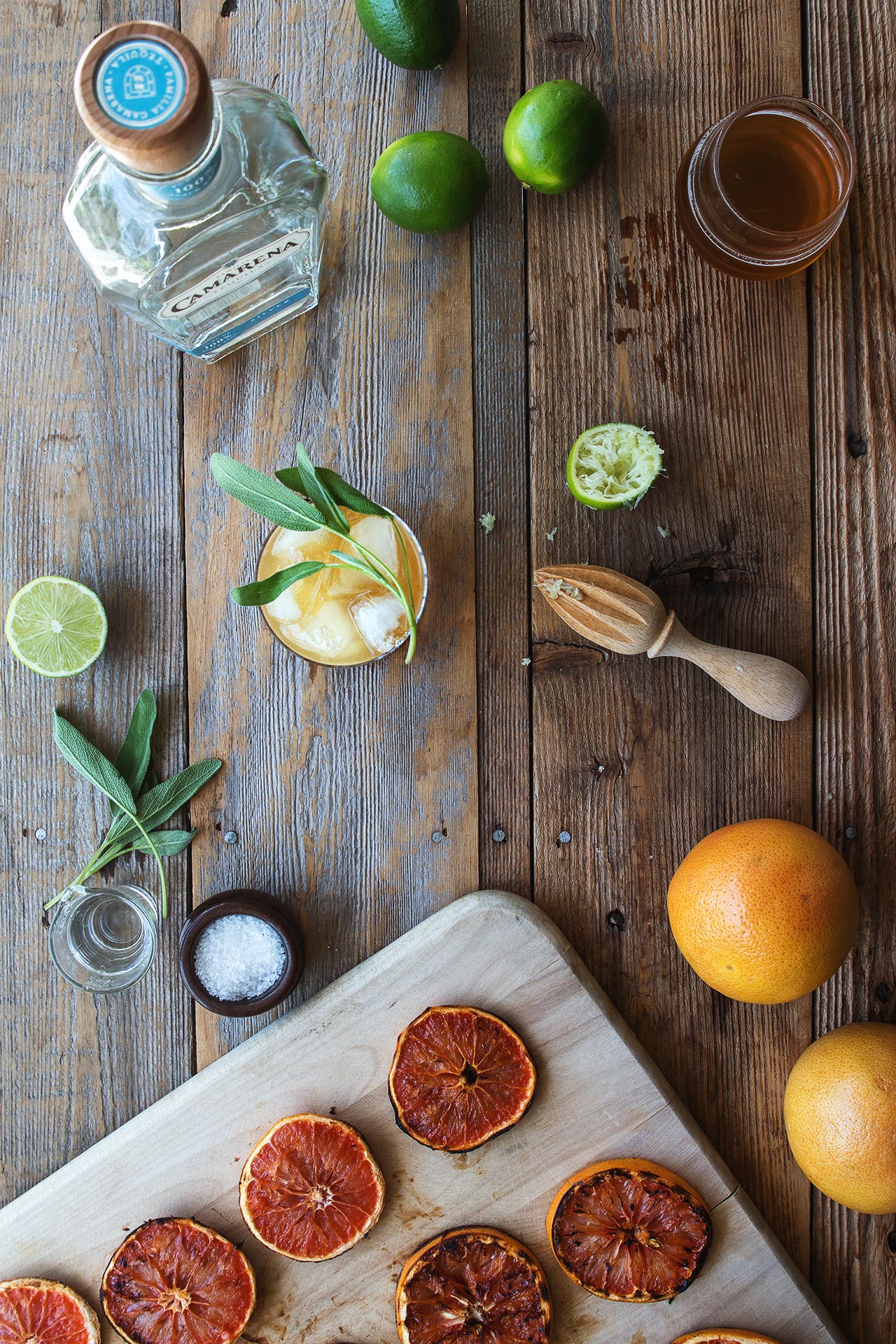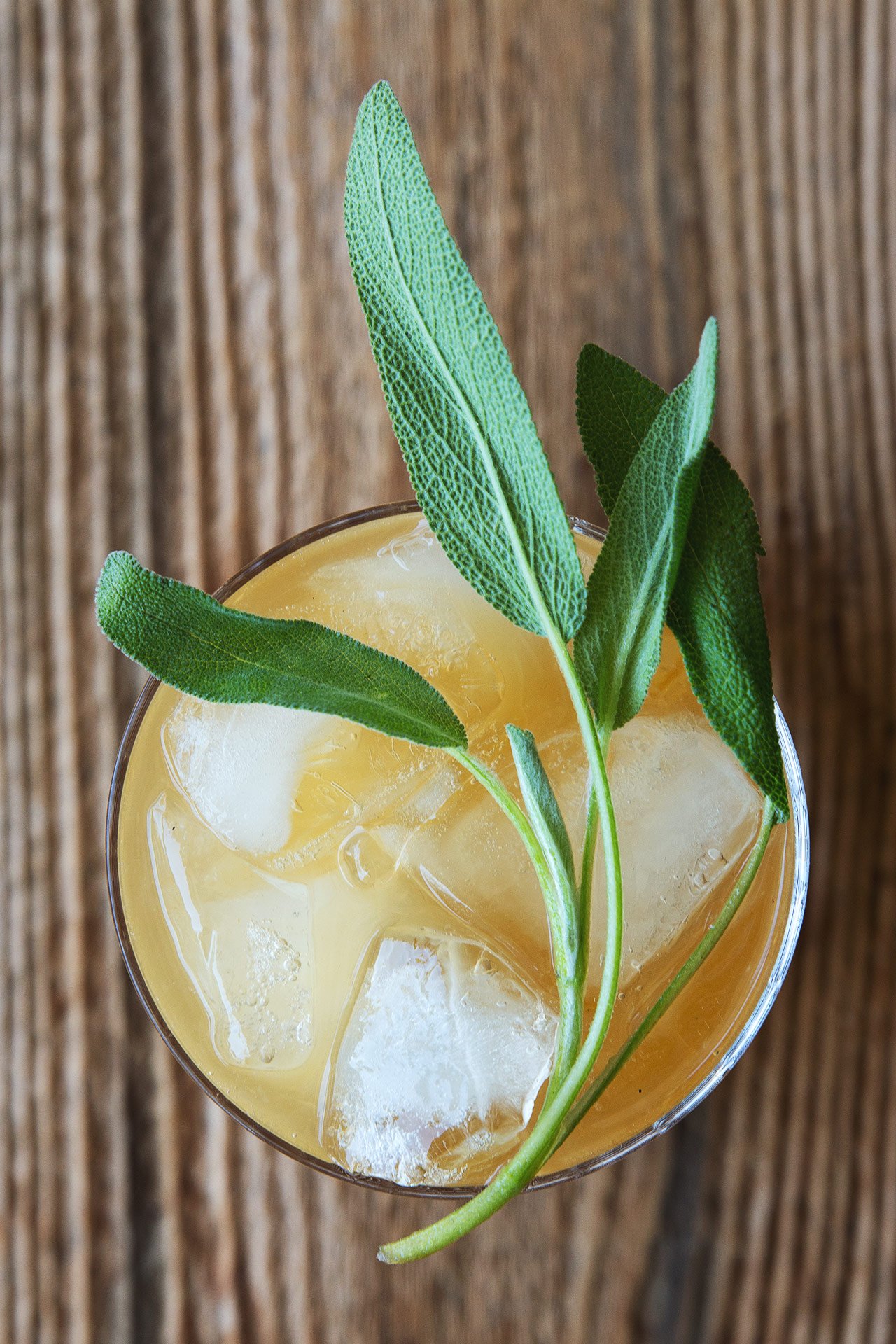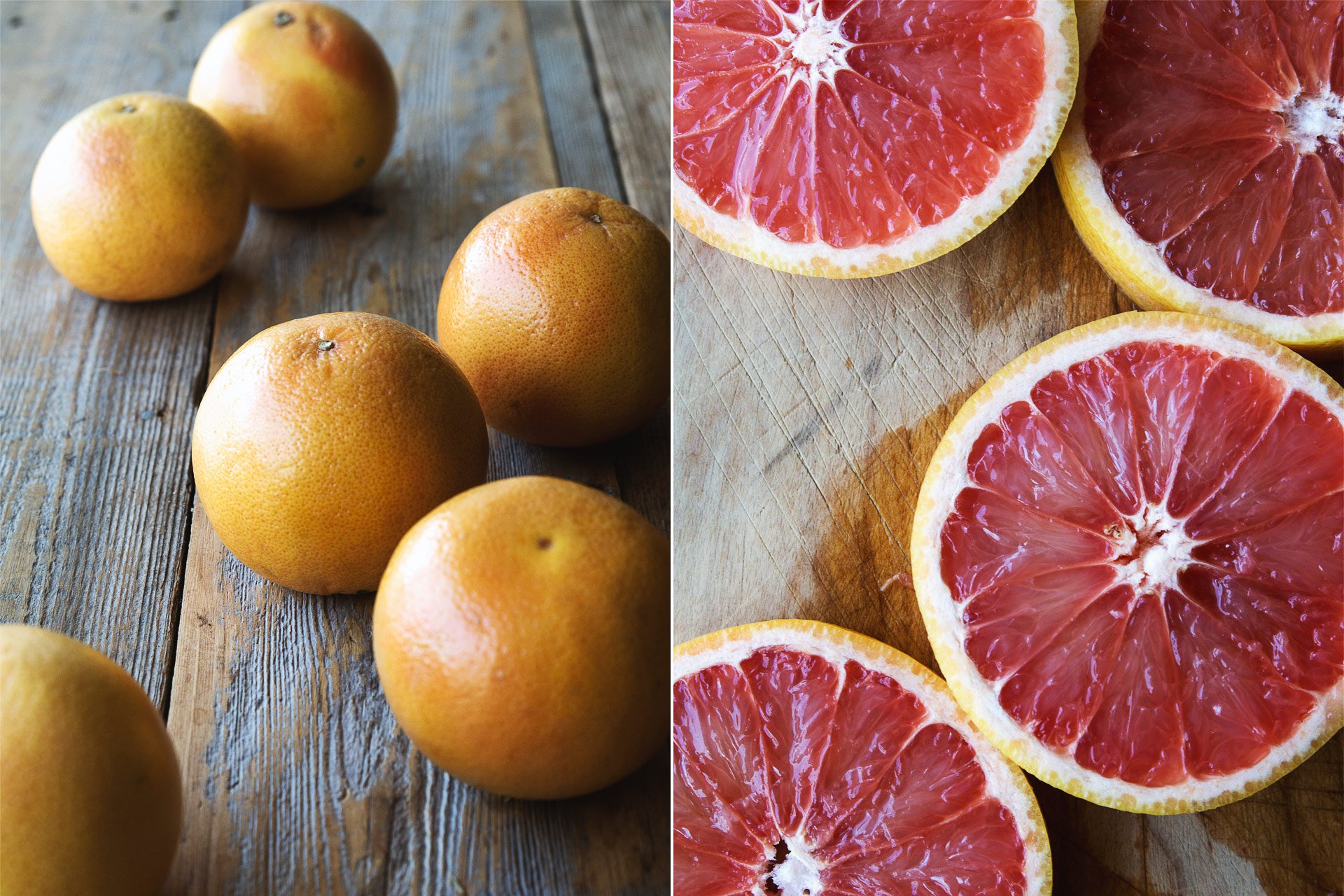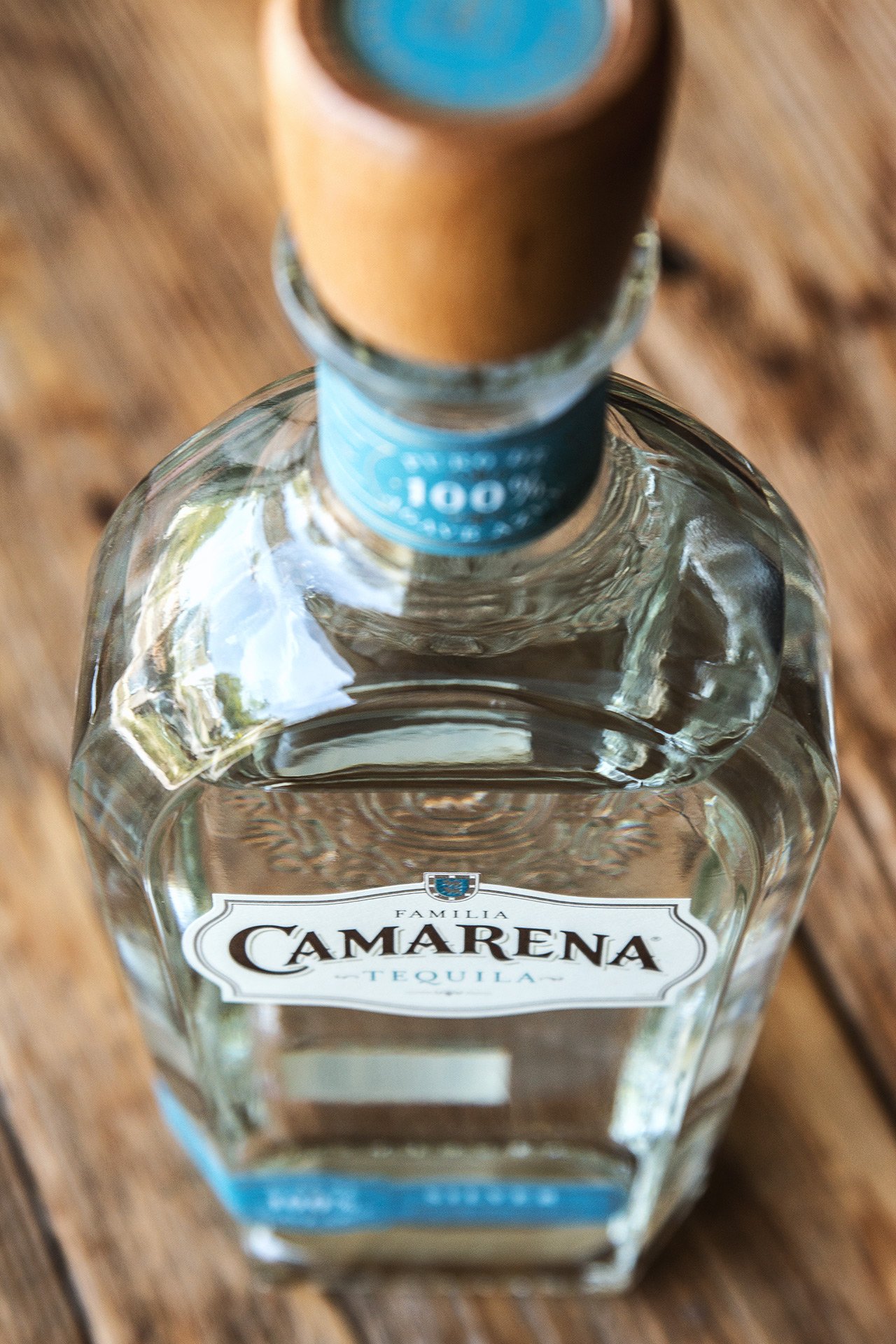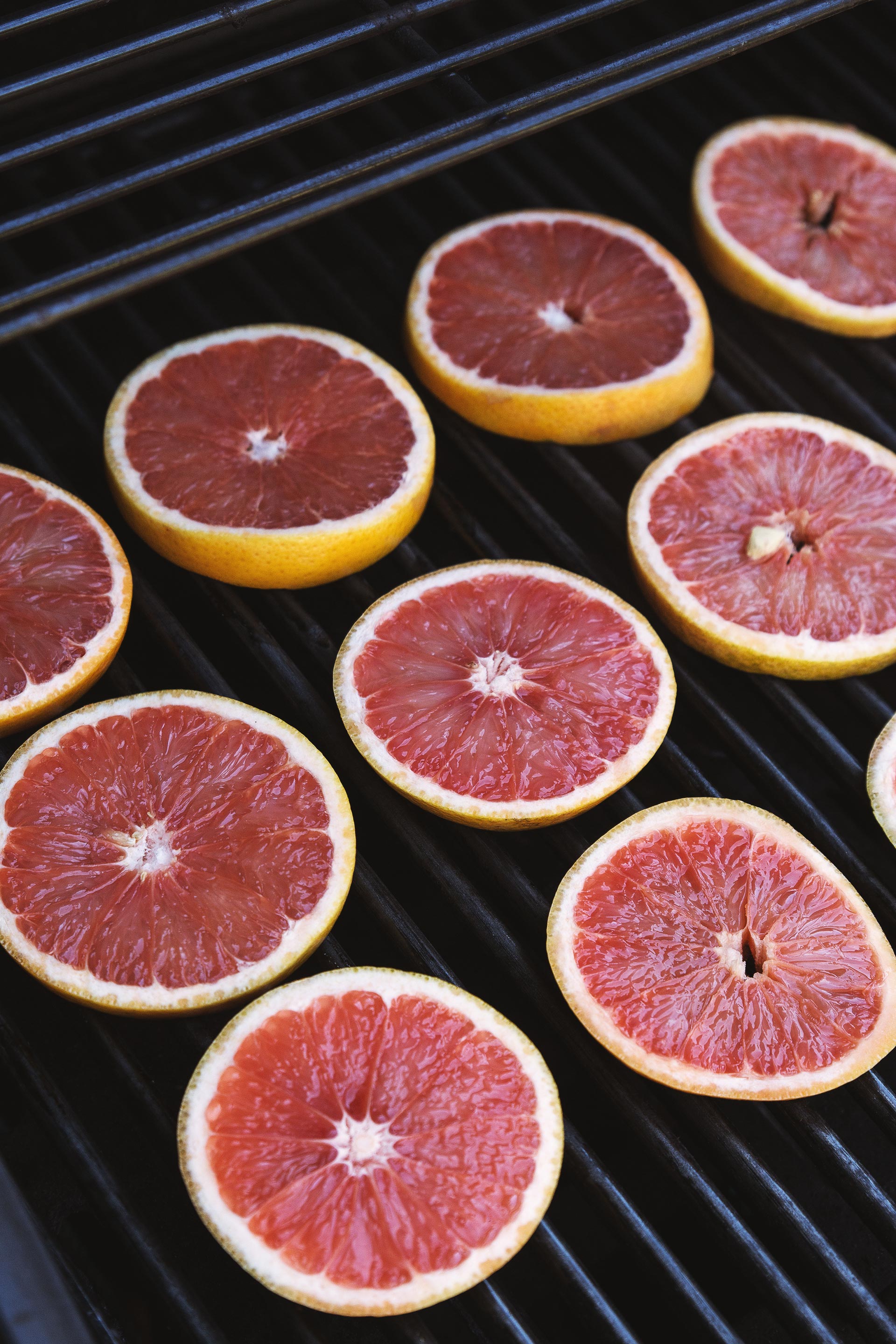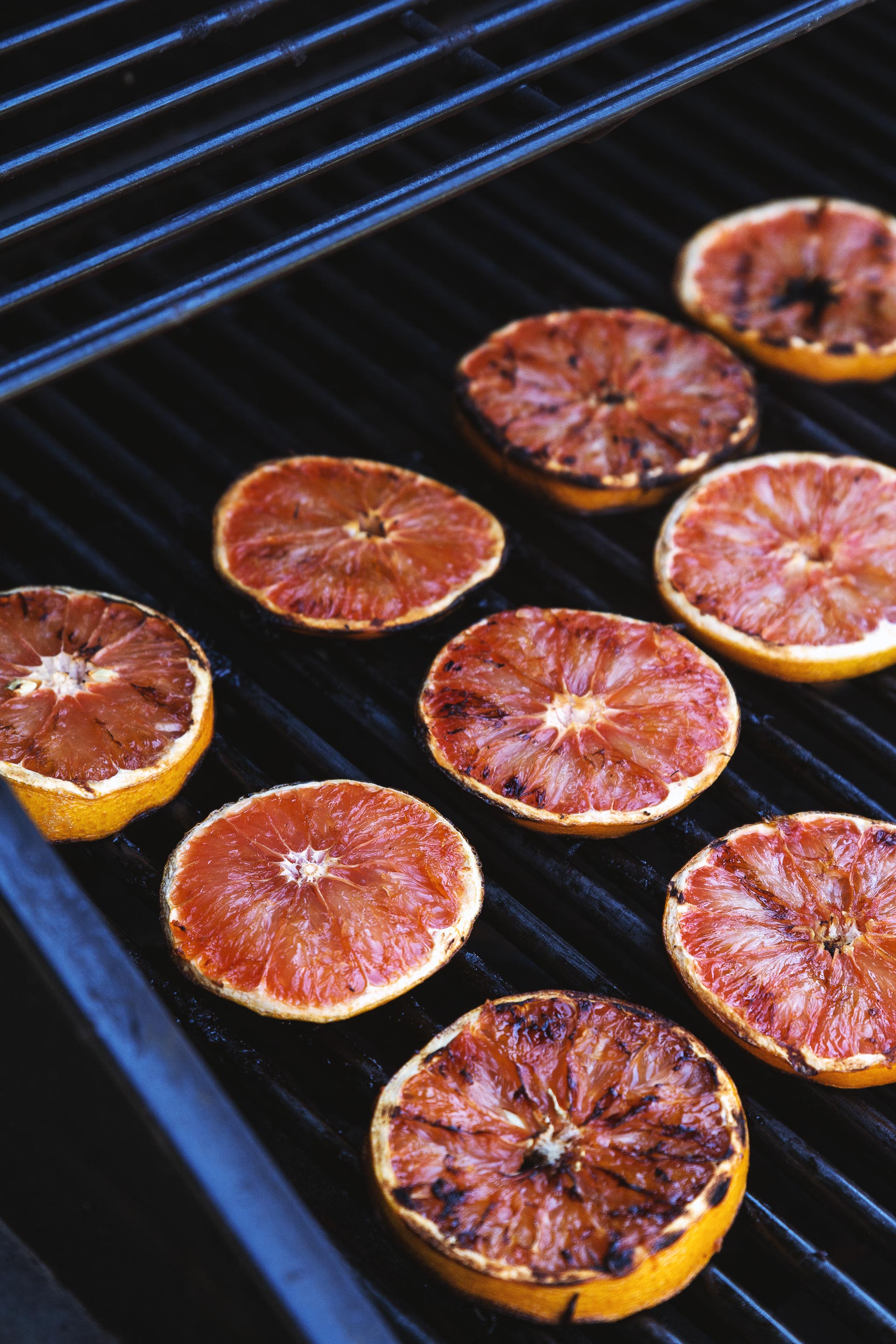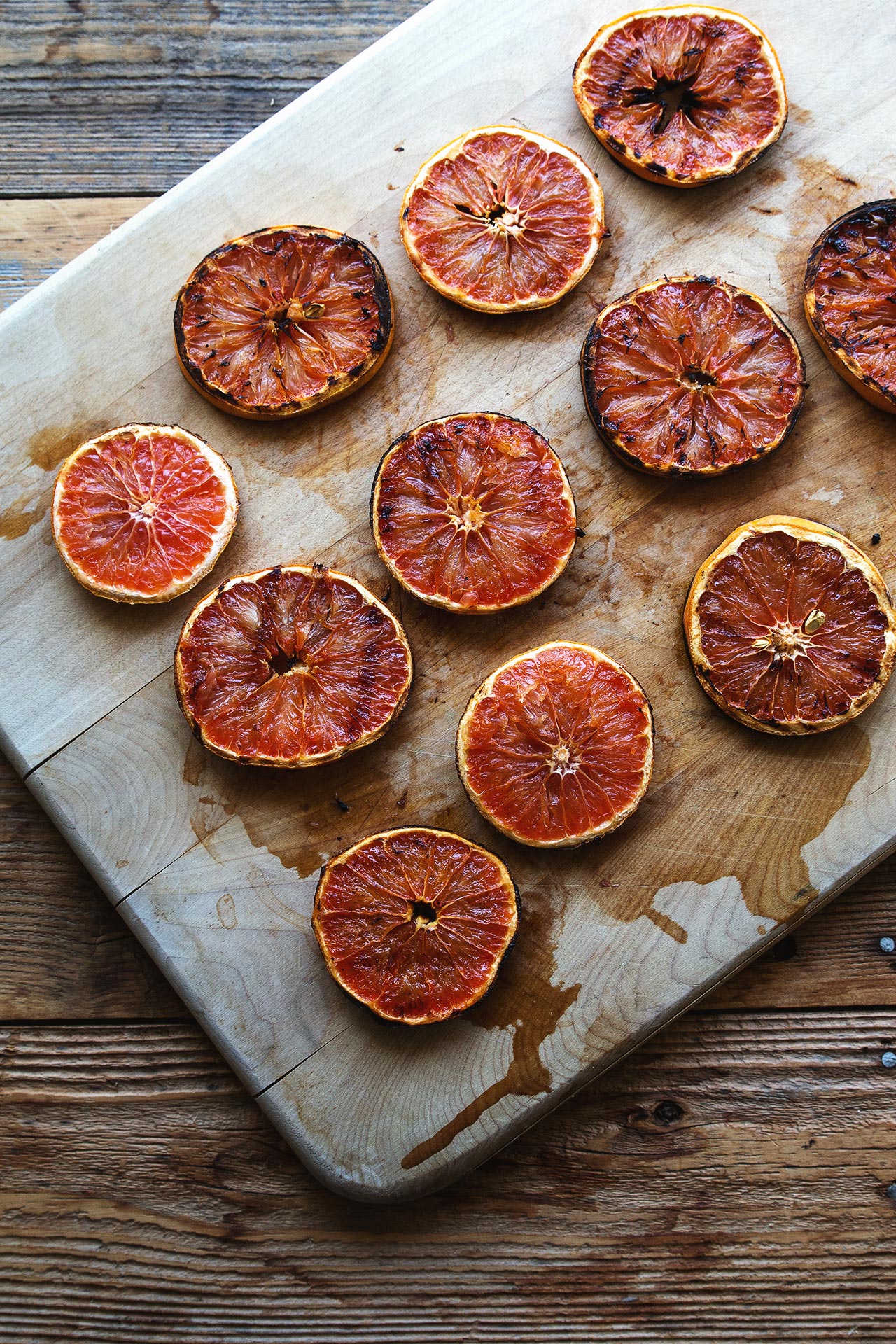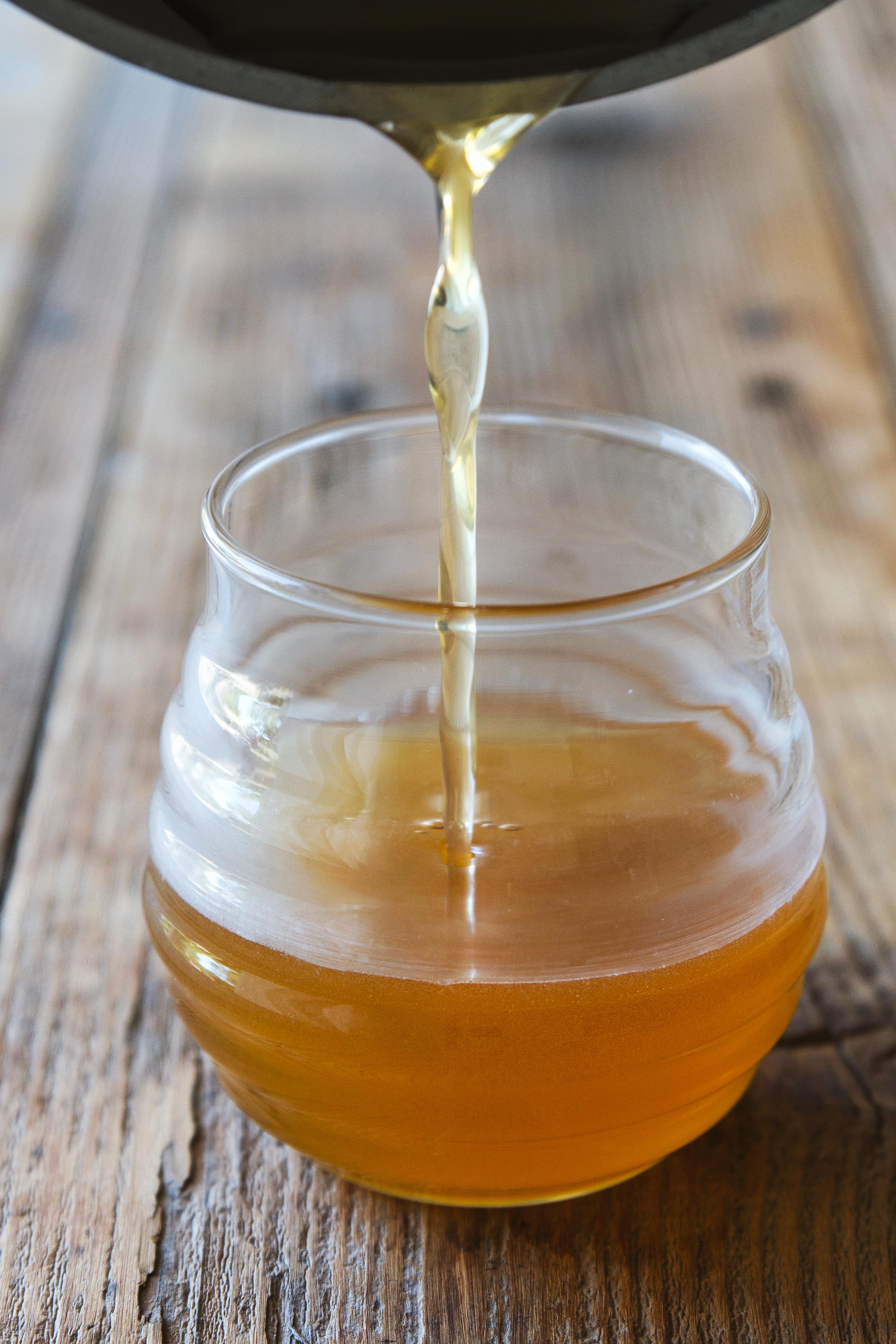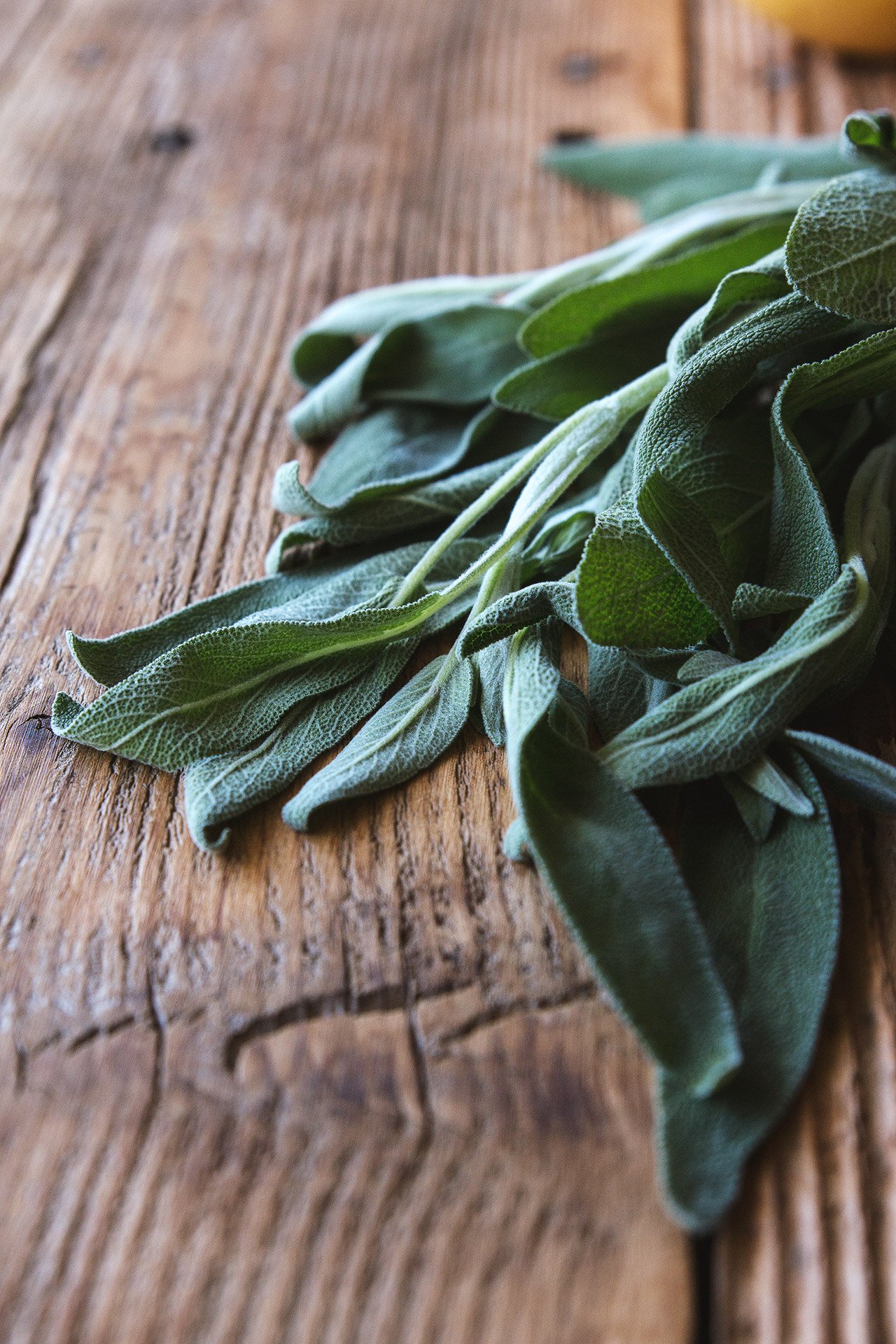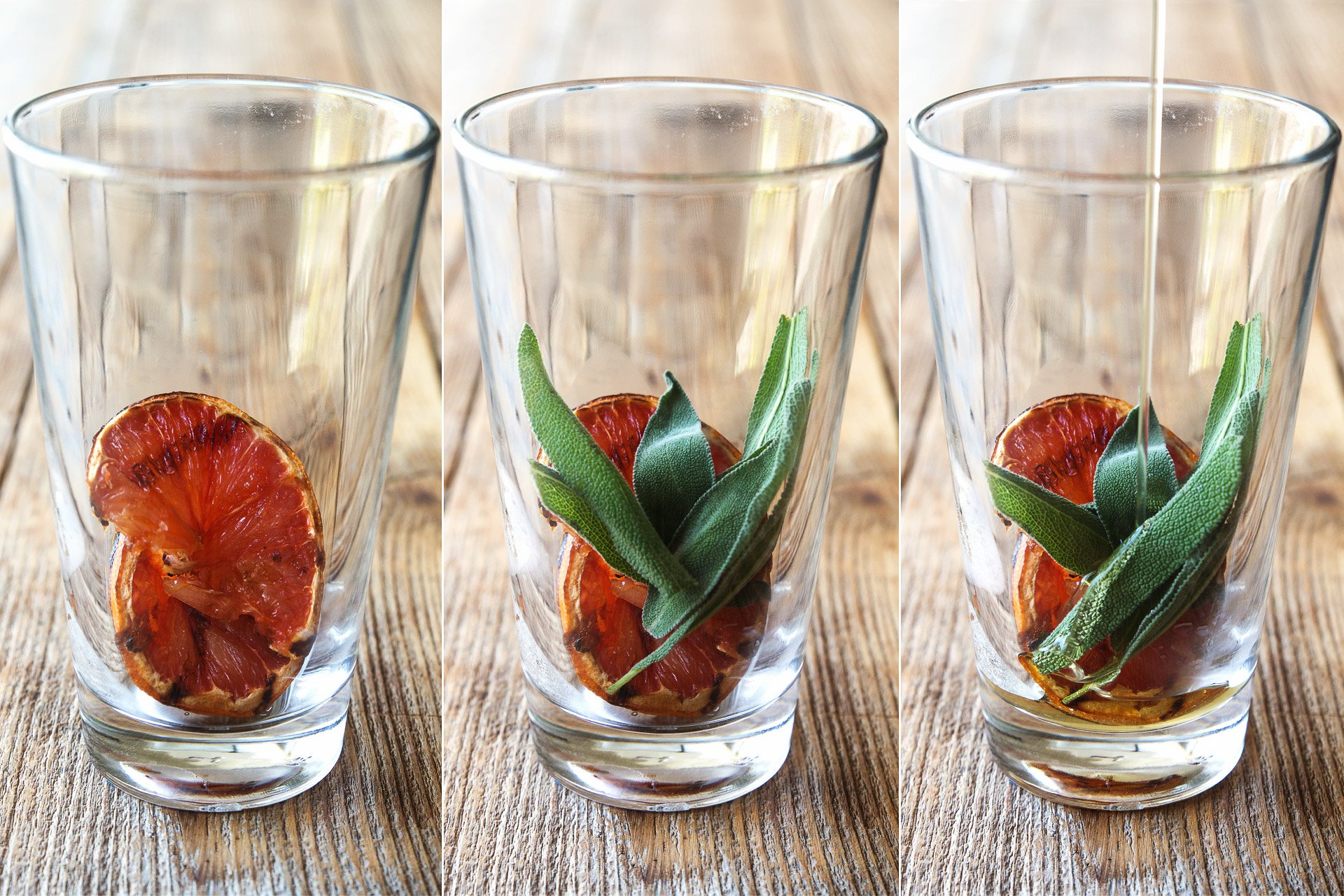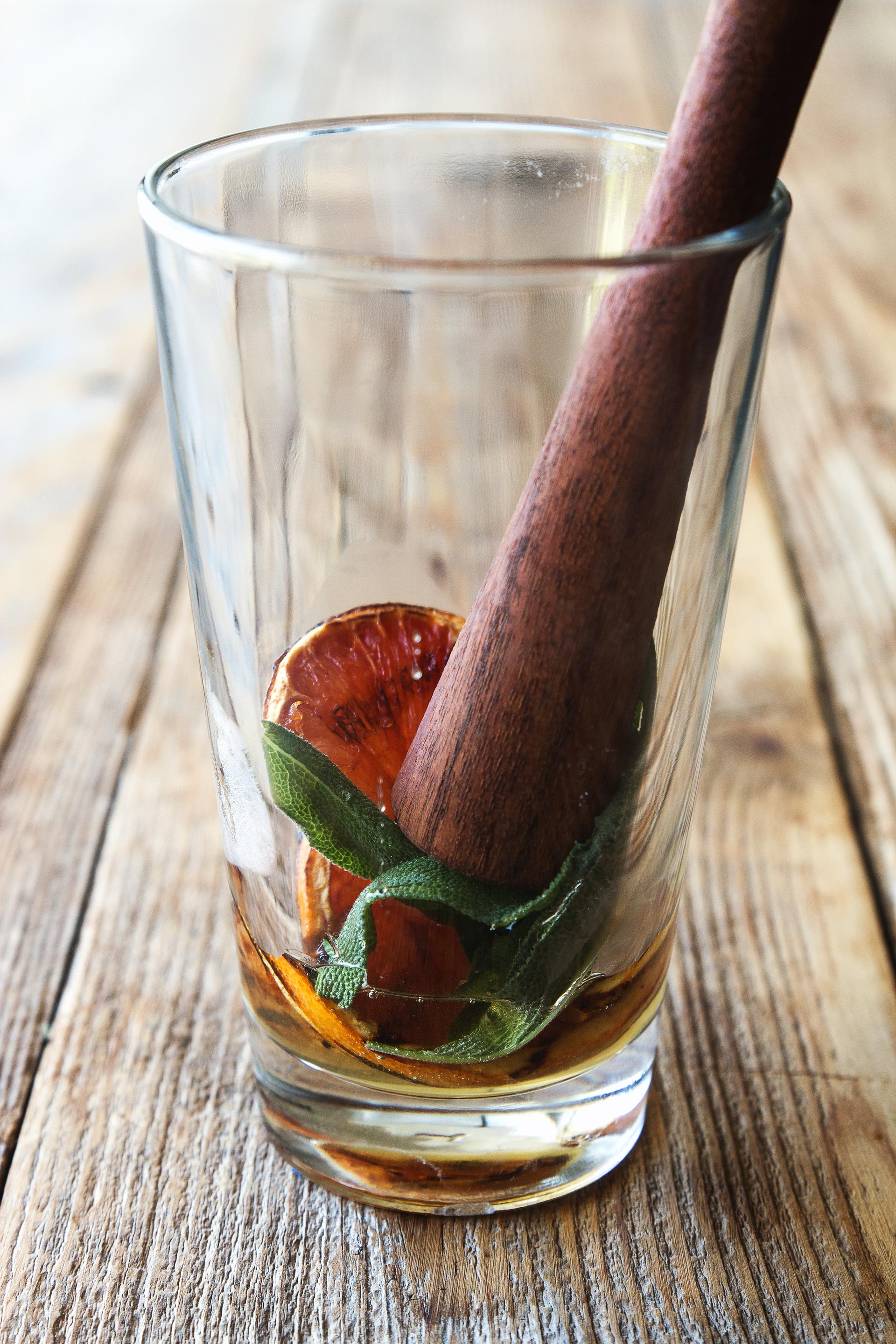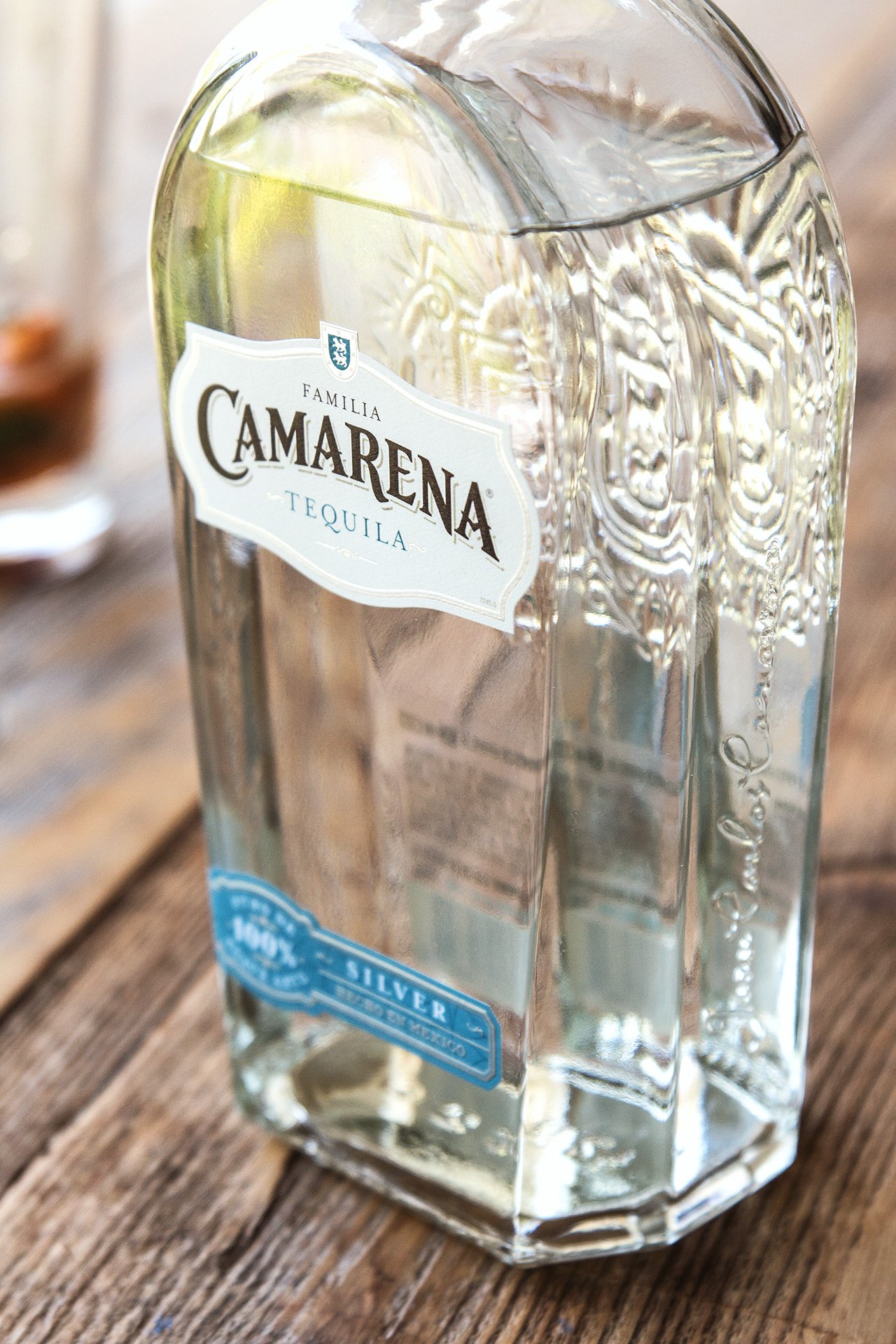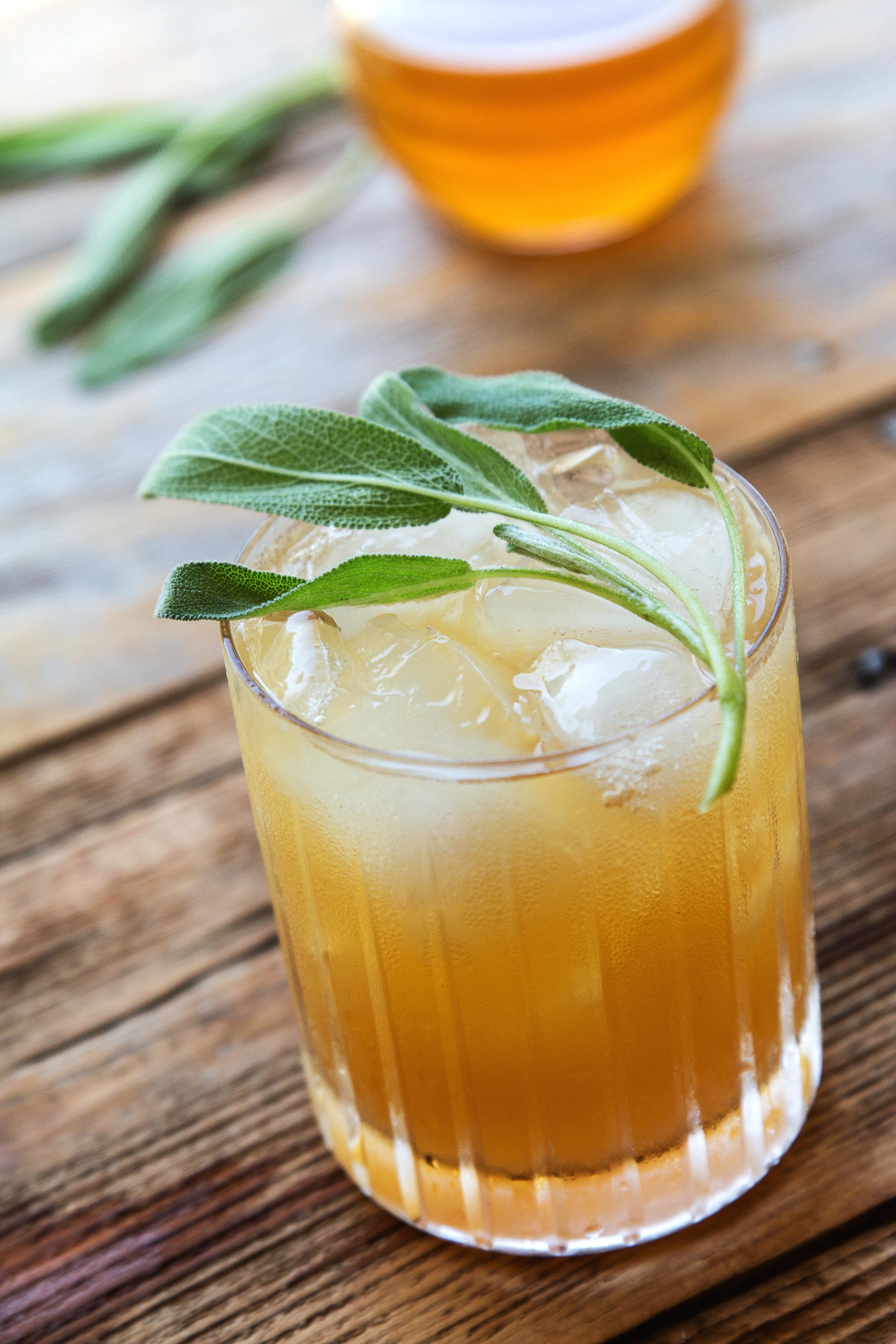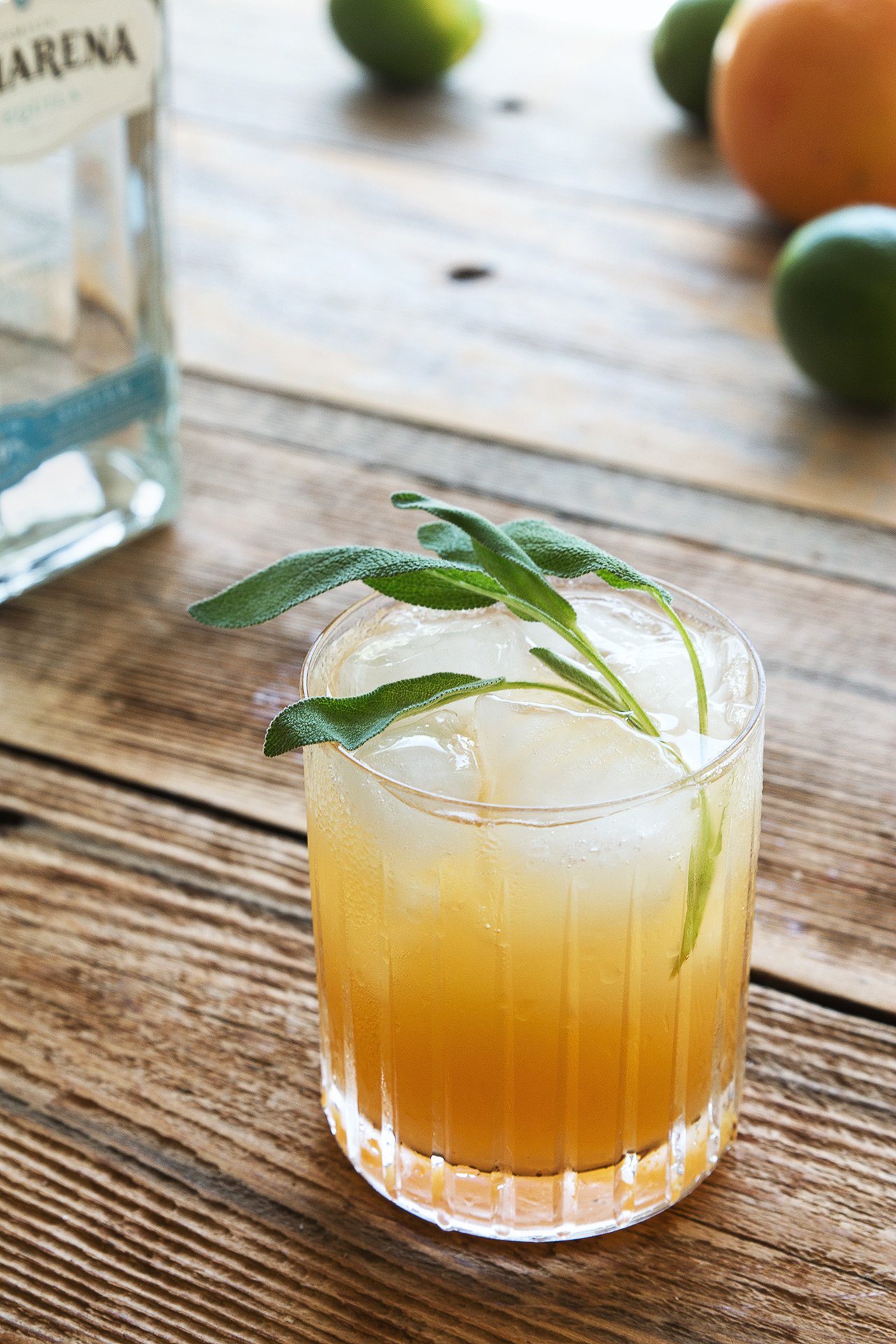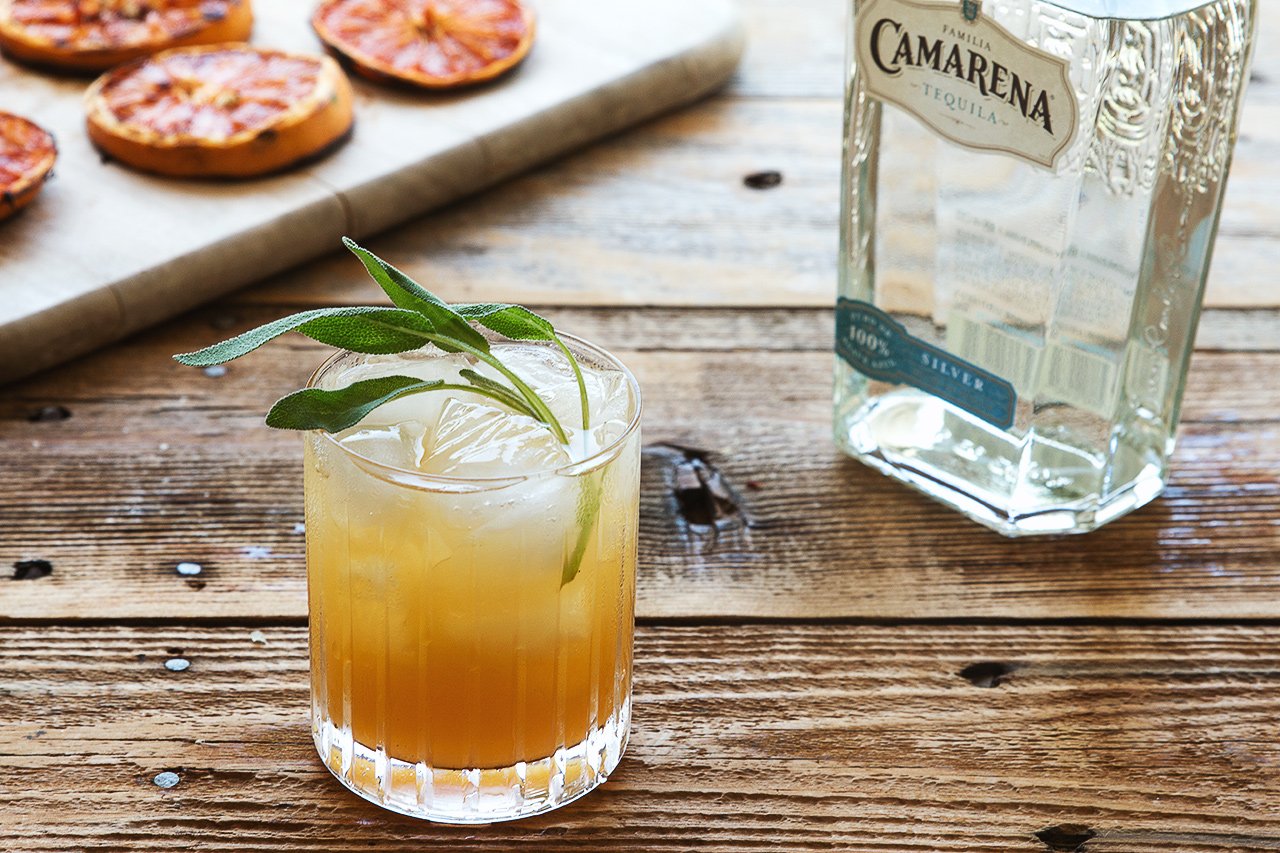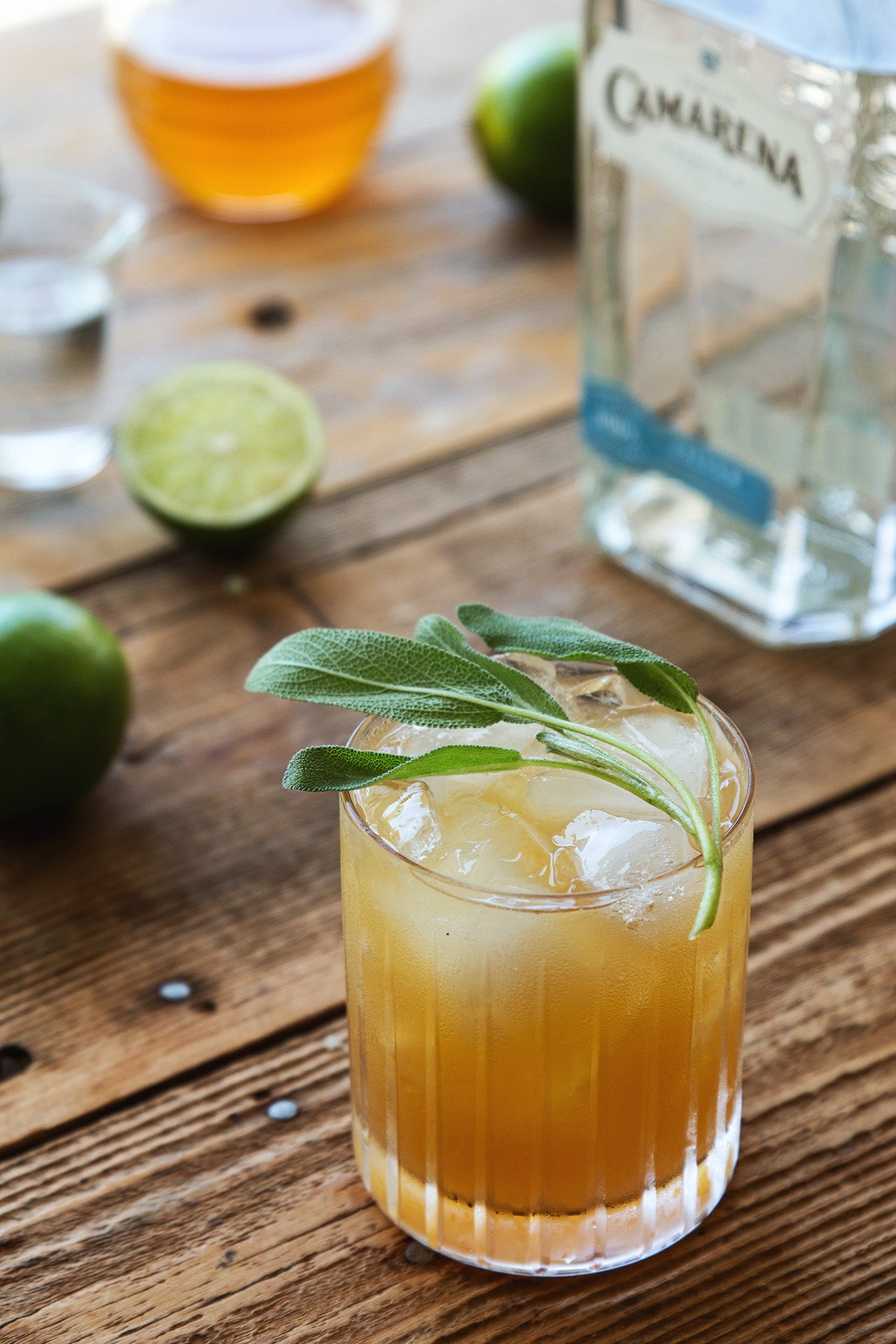 To enter the giveaway:
1. Pledge to Save Cinco at savecinco.com.
2. Share your pledge on Twitter using the #SaveCinco hashtag, and remember to tag us @HonestlyYUM.
GRILLED GRAPEFRUIT AND SAGE COCKTAIL

Ingredients:

For the cocktail

2 oz Camarena silver tequila
1/2 oz honey syrup
1/2 oz lime juice
pinch of salt
1 wheel of grilled Rio Red grapefruit
6 fresh sage leaves
whole sprig of fresh sage for garnish

For the honey syrup

1/2 cup honey
1/4 cup water

Directions:

For the honey syrup

Add honey and water to a small saucepan over low heat and stir until thoroughly mixed.
Remove from heat and let cool. Store in fridge.

For the cocktail

Cut a Rio Red (Rio Star) grapefruit into 1/2-inch wheels and place directly onto grill over high heat. Cook for ~5 minutes or until the citrus is lightly charred, then flip and repeat on the opposite side. Remove from the grill and let cool.
Cut one grilled grapefruit wheel in half and add it to your mixing glass.
Add sage leaves, honey syrup, and pinch of salt to your mixing glass and lightly muddle.
Add tequila and lime juice to your mixing glass.
Fill mixing glass with ice and shake thoroughly for 10 seconds.
Double strain over new ice into a tumbler glass.
Garnish with a full sprig of fresh sage and serve.
(This post is sponsored by Familia Camarena tequila. Opinions are our own. Images by HonestlyYUM)