In celebration of spring, I decided to make the perfect spring crostini. I love crostini because its a canvas for your favorite ingredients and perfect for entertaining. I've piled mine with favorites: a pea puree, green onions, water cress, dill and eggs. You could easily swap or add other ingredients like asparagus or shallots. Finish this beautiful dish by garnishing with micro greens and edible flowers.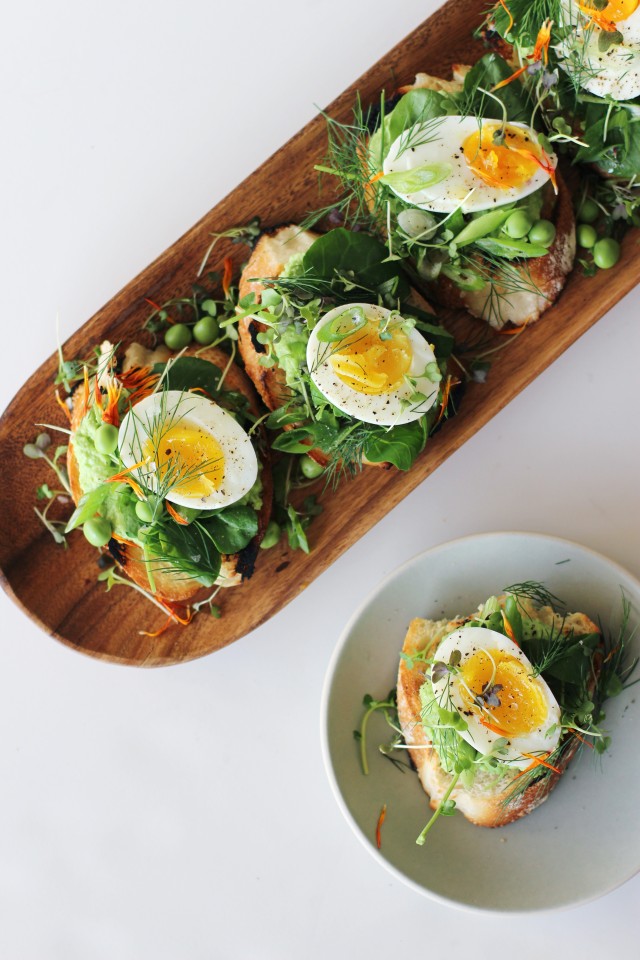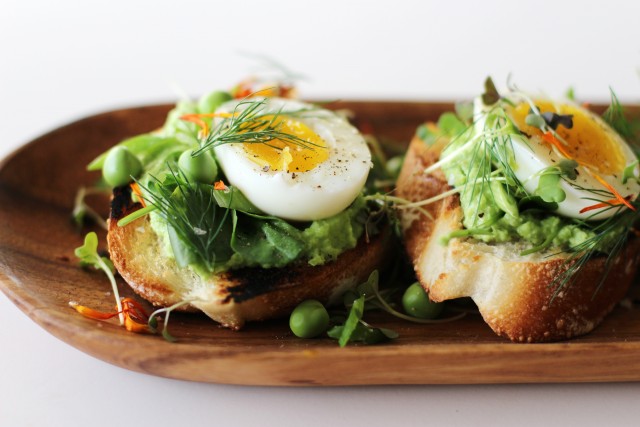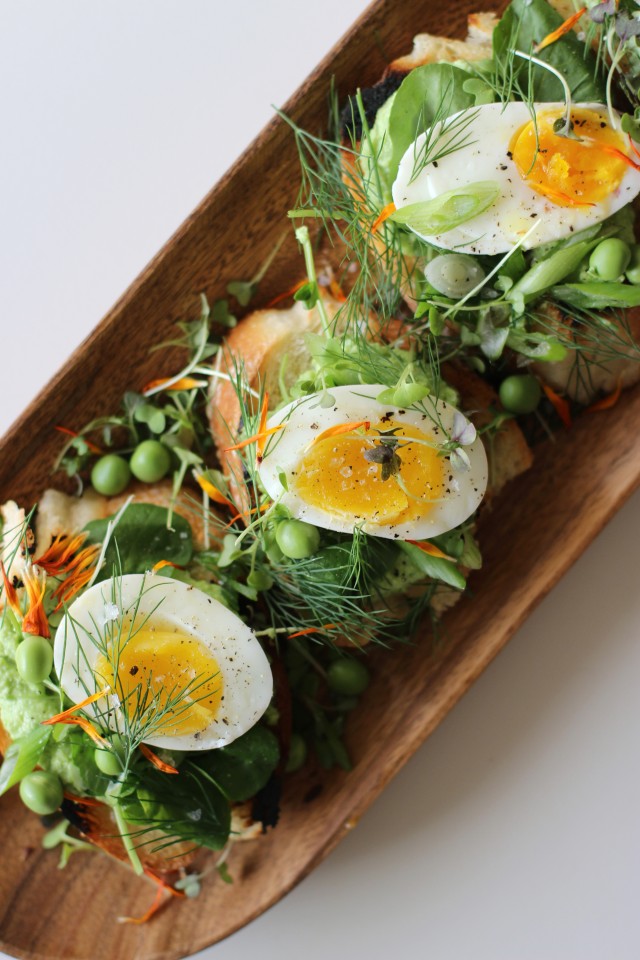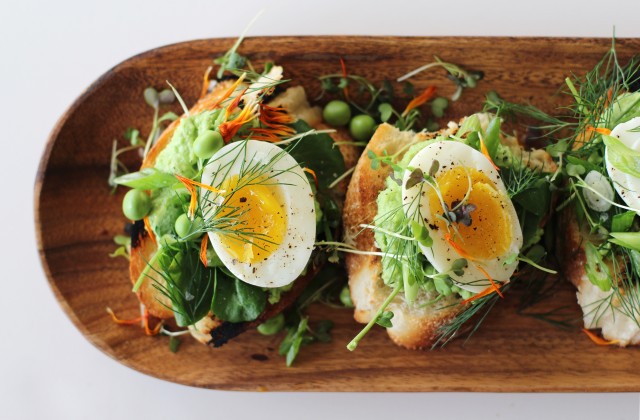 EGG AND PEA CROSTINI

Ingredients:

1 baguette or loaf of fresh bread
6 eggs
2 cups of shelled peas
4 green onions, thinly sliced
1 small bunch of dill
1 small bunch of watercress
4 tablespoons of creme fraiche
3 tablespoons of butter, room temperature
extra virgin olive oil
sea salt and freshly ground black pepper
1 small handful of micro greens, to garnish
edible flower to garnish

Directions:

Slice the bread and brush both sides with extra virgin olive oil and sprinkle with salt and pepper. Toast the bread on a pan over high heat on both sides.
Boil a pot of water and add a large pinch of salt. Boil the peas for 3-5 minutes until tender.
Drain the peas and transfer to a food processor and add the butter and creme fraiche and process until smooth.
Smear a layer of the pea puree on each slice of bread.
Fill a small pot about 3 inches deep and bring to a boil. Slide the eggs carefully in and turn the heat down and boil for 7 minutes. Run under cool water to stop the cooking once they're done.
Peel eggs and slice in half.
Sprinkle the green onions and watercress over the pea puree toasts.
Place an egg on each toast and top with garnish of edible flowers, dill and micro green.
Season with sea salt and freshly ground black pepper.