I'm constantly on the lookout for interesting glassware to use in my cocktail posts. One of my favorite weekend activities is hunting for new props (food/drink bloggers, you know what I'm talking about). Sounds like fun, right? Wait, don't answer that. From the retail chains to the local boutiques, the thrift stores to the antique shops; it's all one big adventure! Lately I've been all about the estate sales. I'm not talking a random estate sale that you happen drive by and stop to check out. But rather, on the email list and waking up at the crack of dawn on a Saturday to stand in line an hour before it opens kinda estate sale. Sometimes I feel almost like I'm on a reality show. Any agents out there? Recently at an estate sale (one time . . . at band camp) I picked up this lovely little crystal glass, along with an old 5th edition (1941) copy of the Old Mr. Boston cocktail book. I decided to celebrate with a cocktail straight from the book. I can't believe it's taken me this long to get a Chartreuse cocktail on the blog. While here in the Old Mr. Boston guide it's referred to as the Jewel, this cocktail actually dates back to the late 1890's where it was, and often still is, called the Bijou, French for jewel. Supposedly, the name jewel is meant to reference diamond, ruby and emerald as gin, vermouth, and chartreuse. Don't let the similarity to a Negroni fool you. It's much sweeter, more vegetal, and has some serious bite. But hey, it's not every day you get the chance to sip a 120 year old cocktail, right?!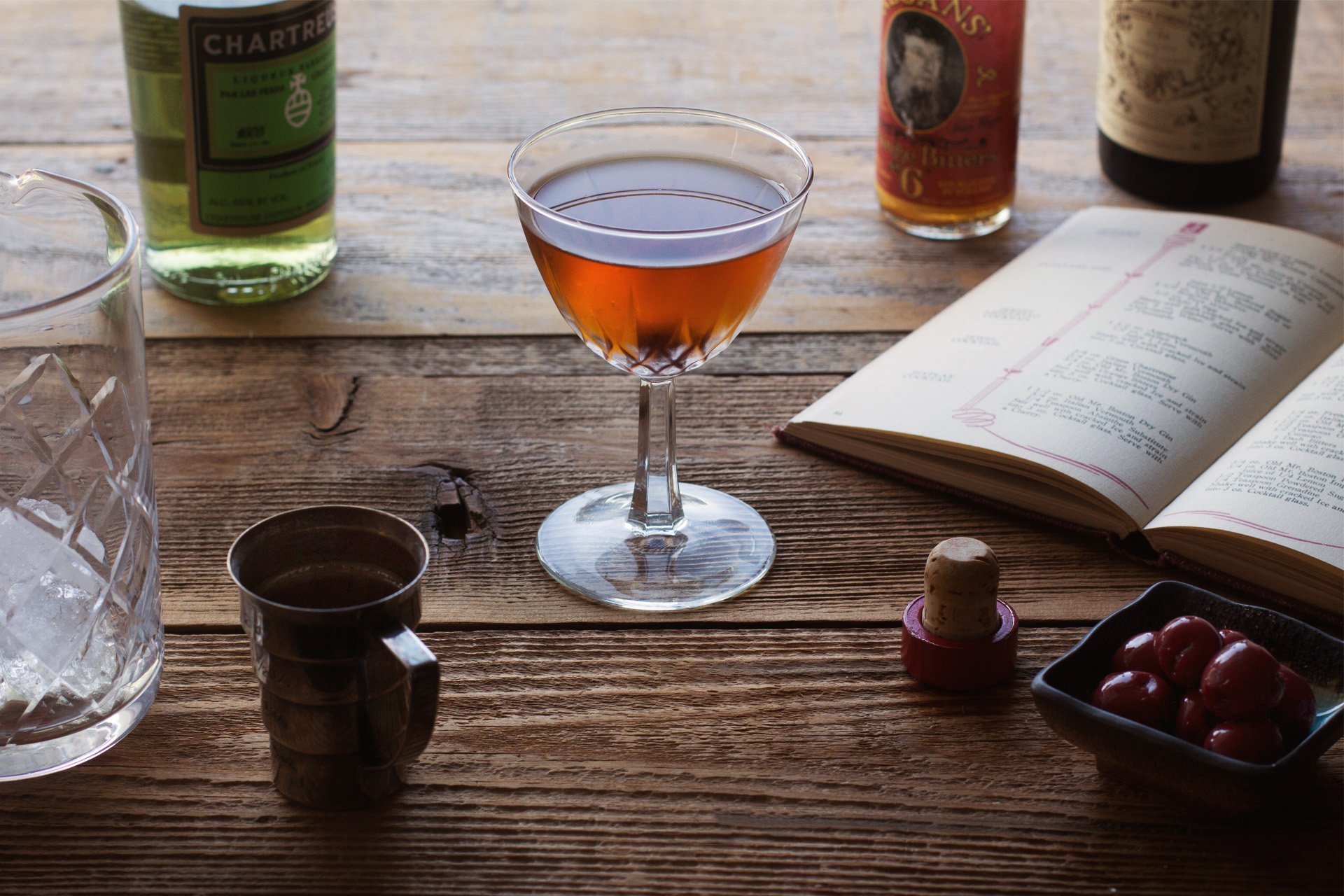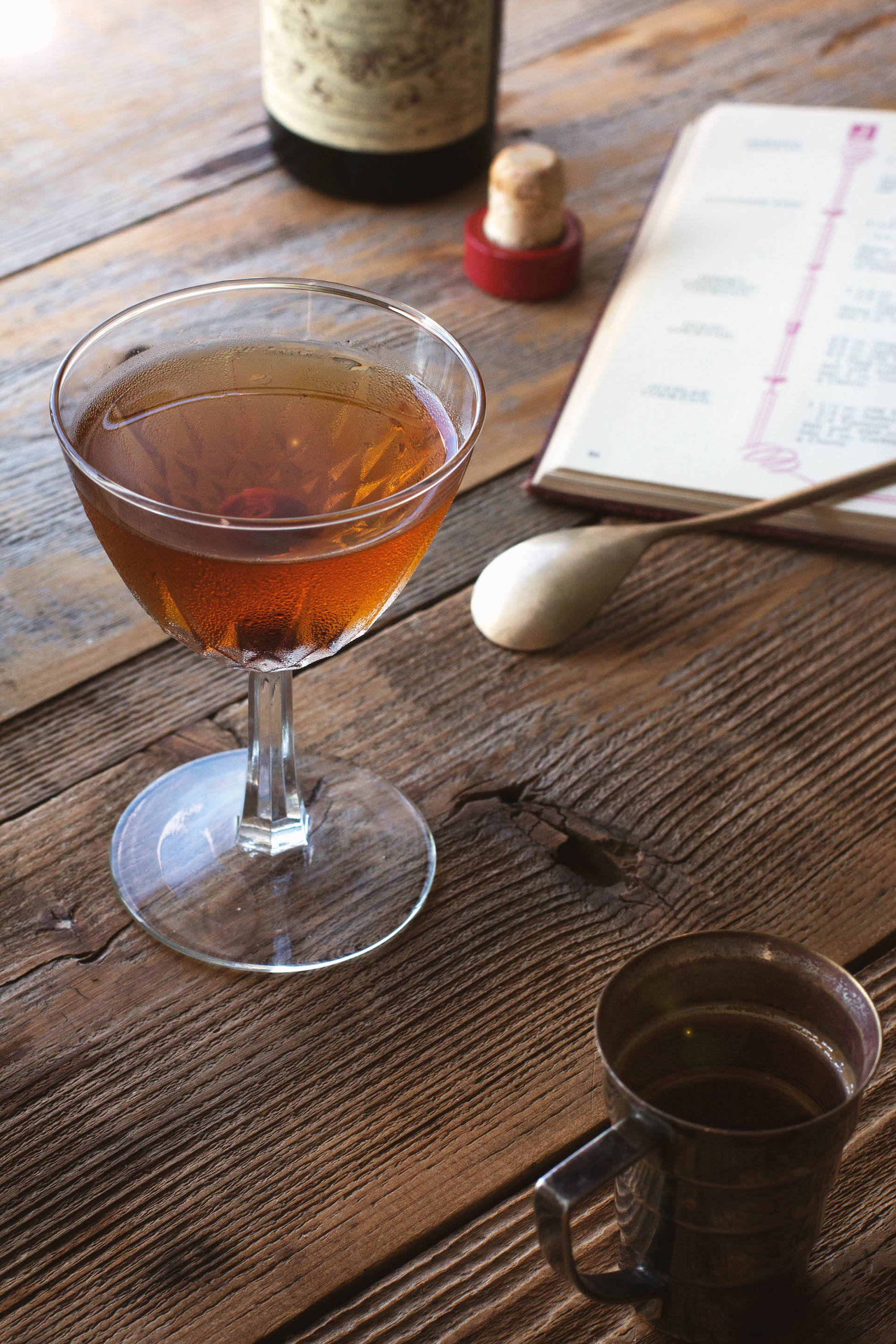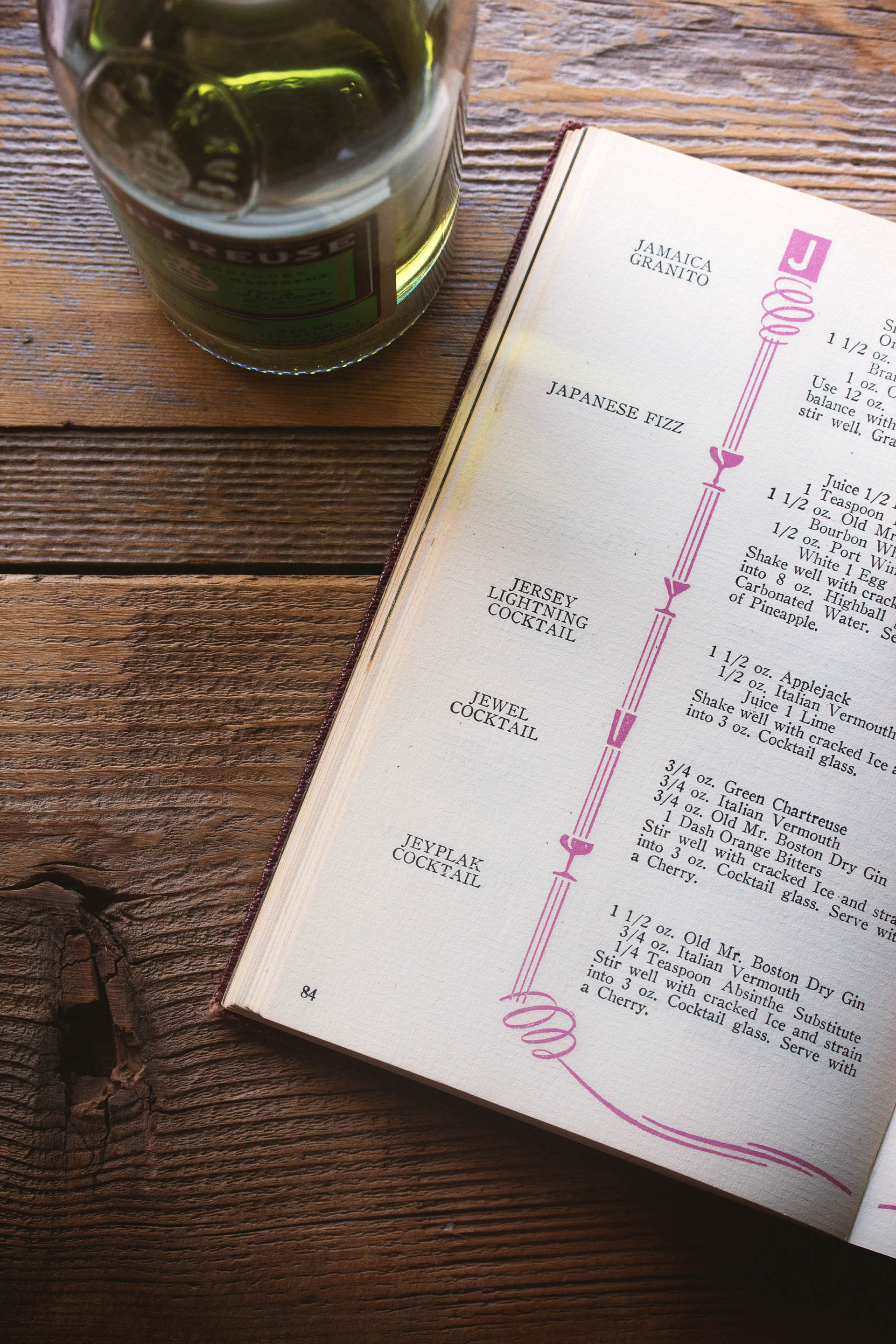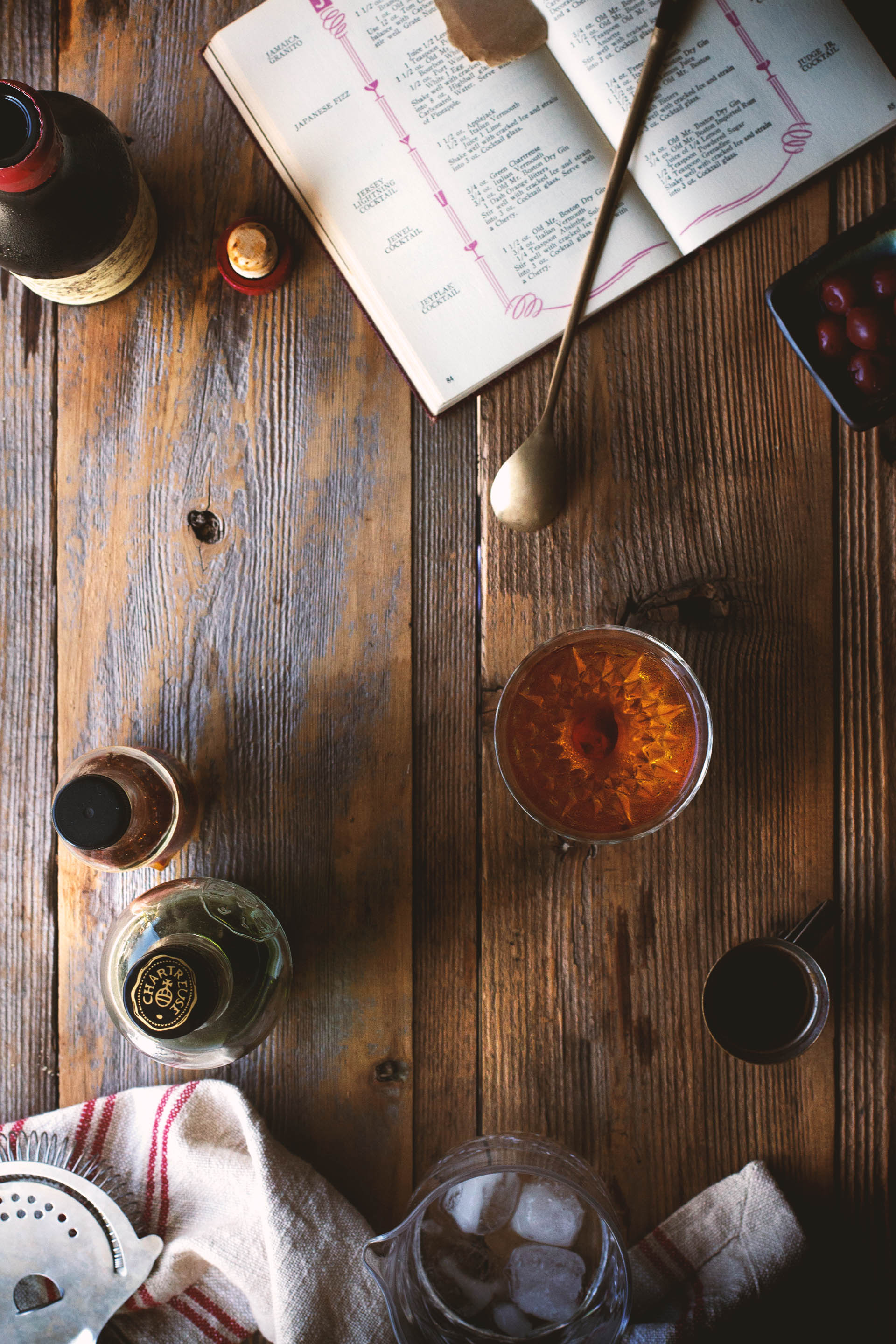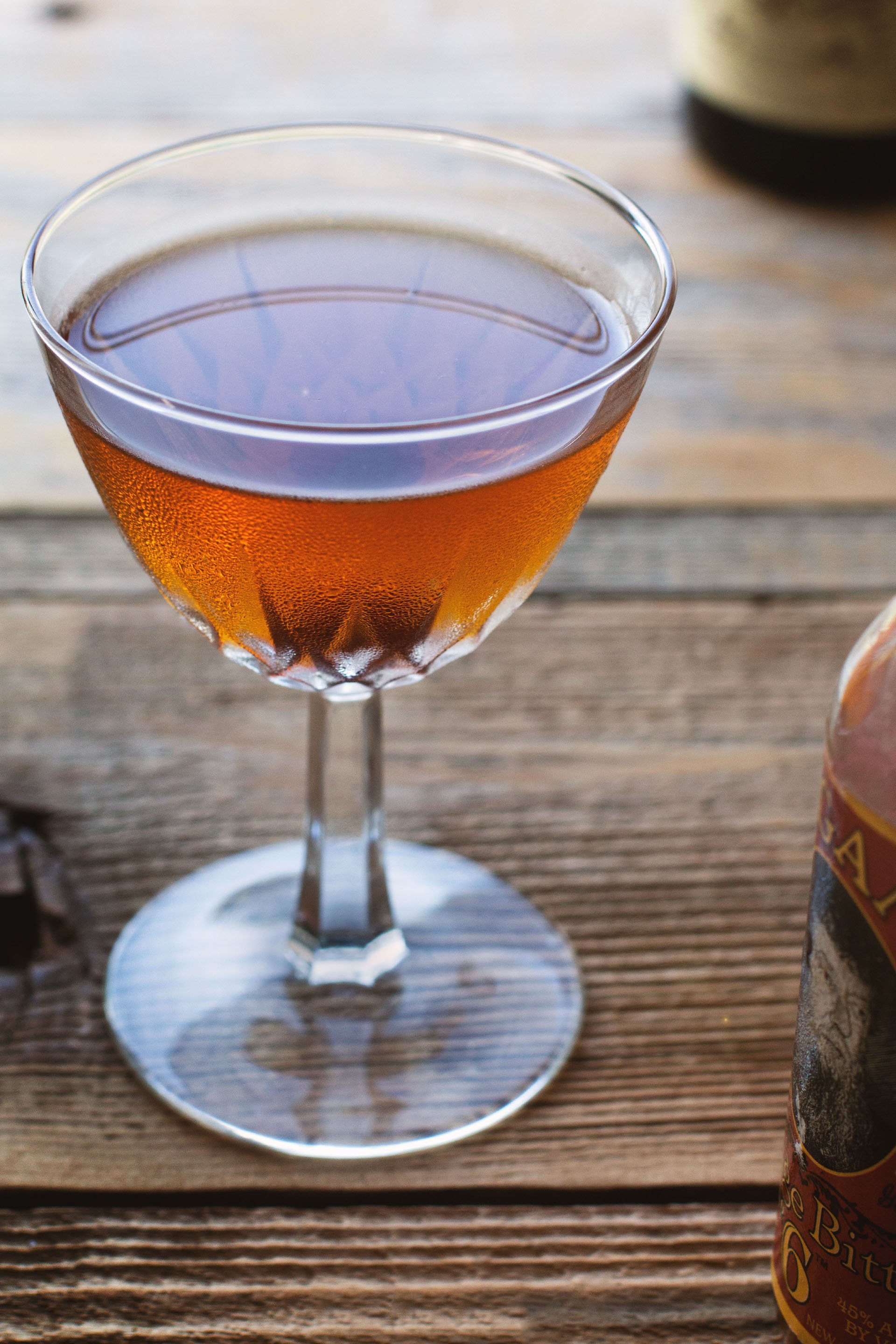 JEWEL (BIJOU) COCKTAIL

Ingredients:

3/4 oz gin
3/4 oz sweet vermouth
3/4 oz Green Chartreuse
dash of orange bitters

Directions:

Add all the ingredients into a mixing glass full of ice and stir for 30 seconds.
Strain into a chilled cocktail glass and garnish with a brandied cherry.
(images by HonestlyYUM)