One of my favorite morning rituals used to involve strolling with my dog down the block to the corner cafe. I'd sit outside on the front patio with my dog and a strong cup of coffee. I was particularly in love with a special spiced coffee that the cafe dripped to order. Several spices were included in the blend, but one in particular sang louder than the rest: cardamom. In the Middle East it's actually quite common to combine cardamom and coffee. I'm not sure why it's not a bigger deal out here. That was all a few years ago. Sadly, the cafe has since shuttered. Now I treat myself to my own cardamom coffee, usually on the weekends, along with a bar of Ghirardelli® Sea Salt Soirée dark chocolate. Coffee, cardamom, roasted almonds, sea salt, chocolate  . . . talk about a few of my favorite things! The perfect pairing to go with, well, the perfect pairing.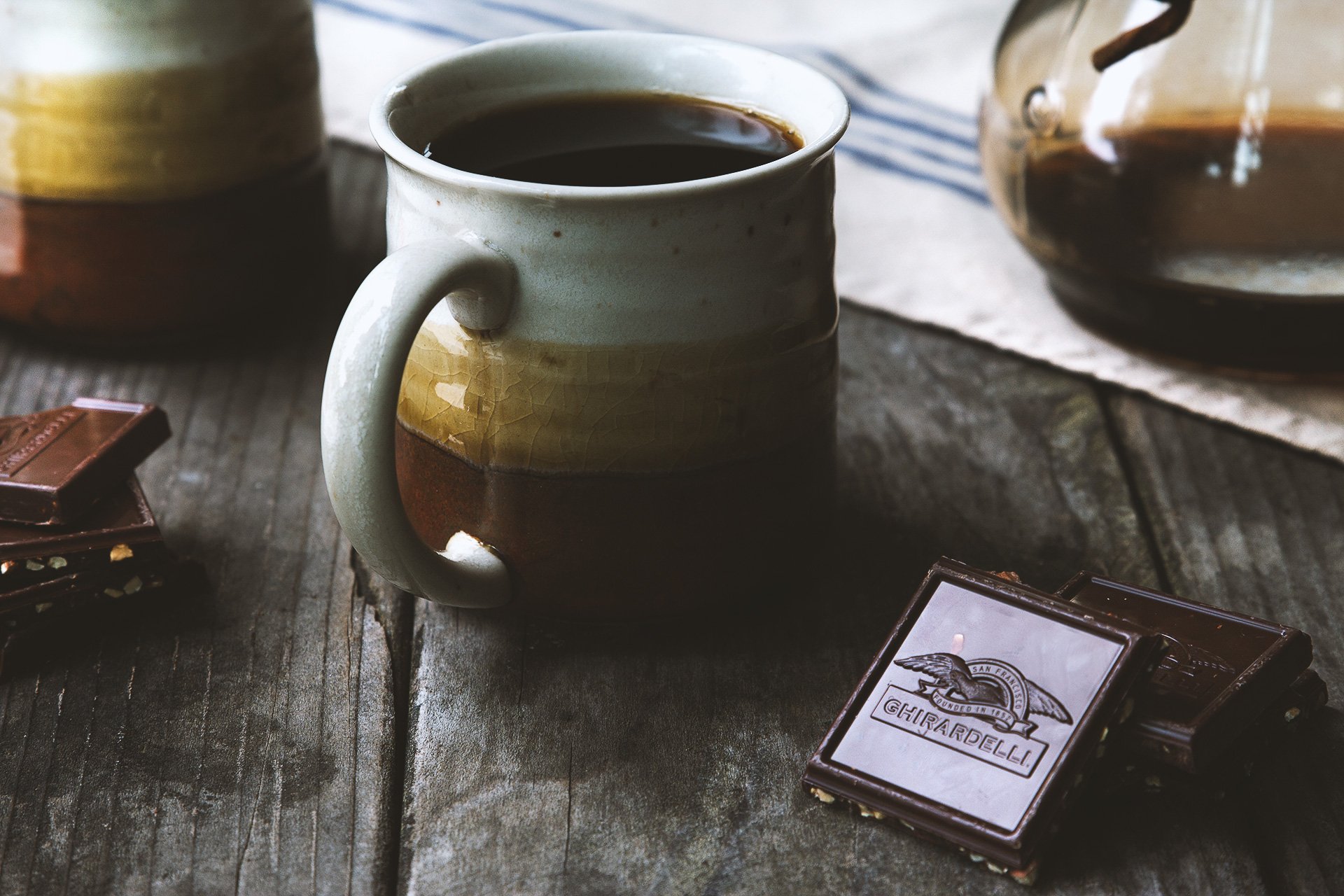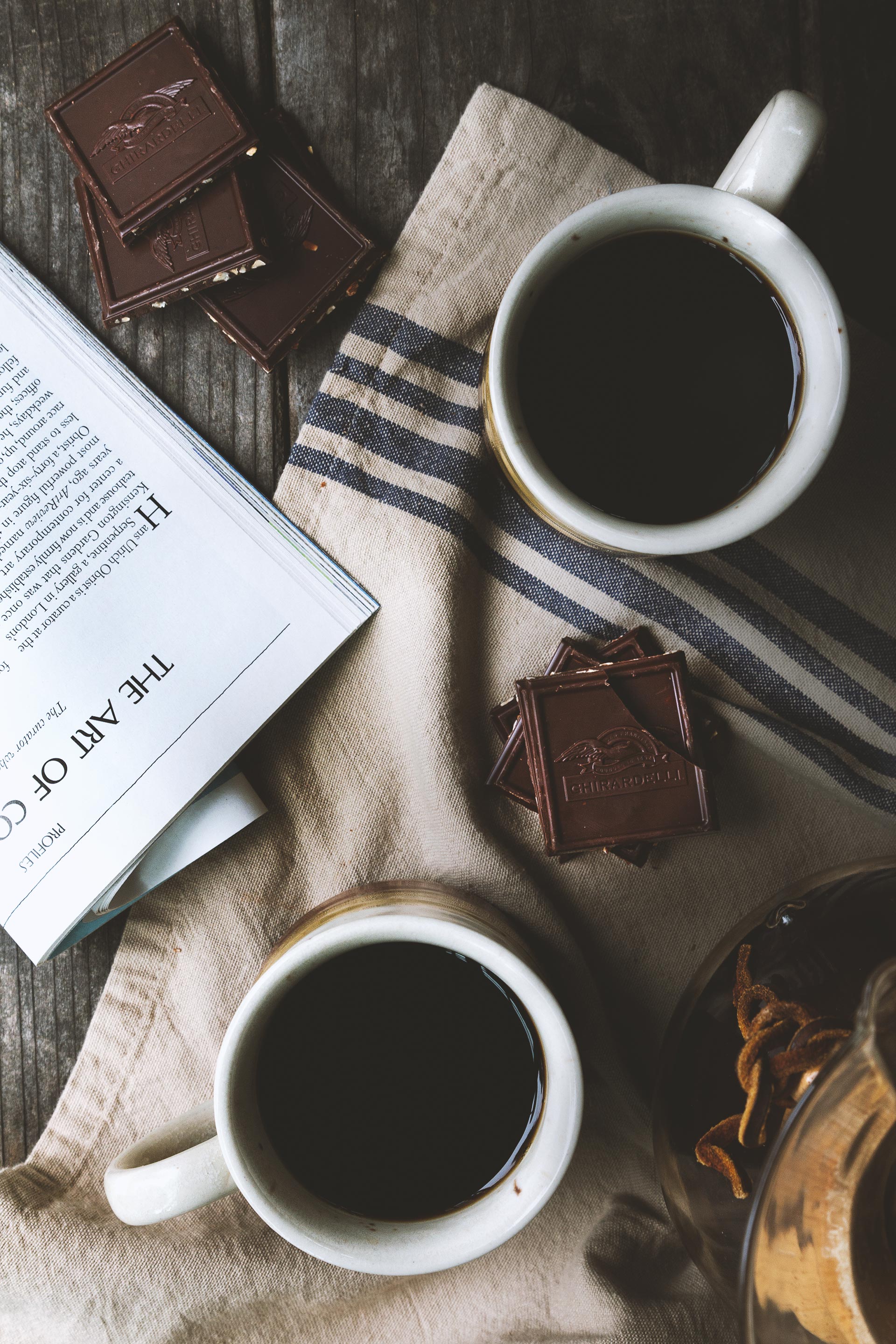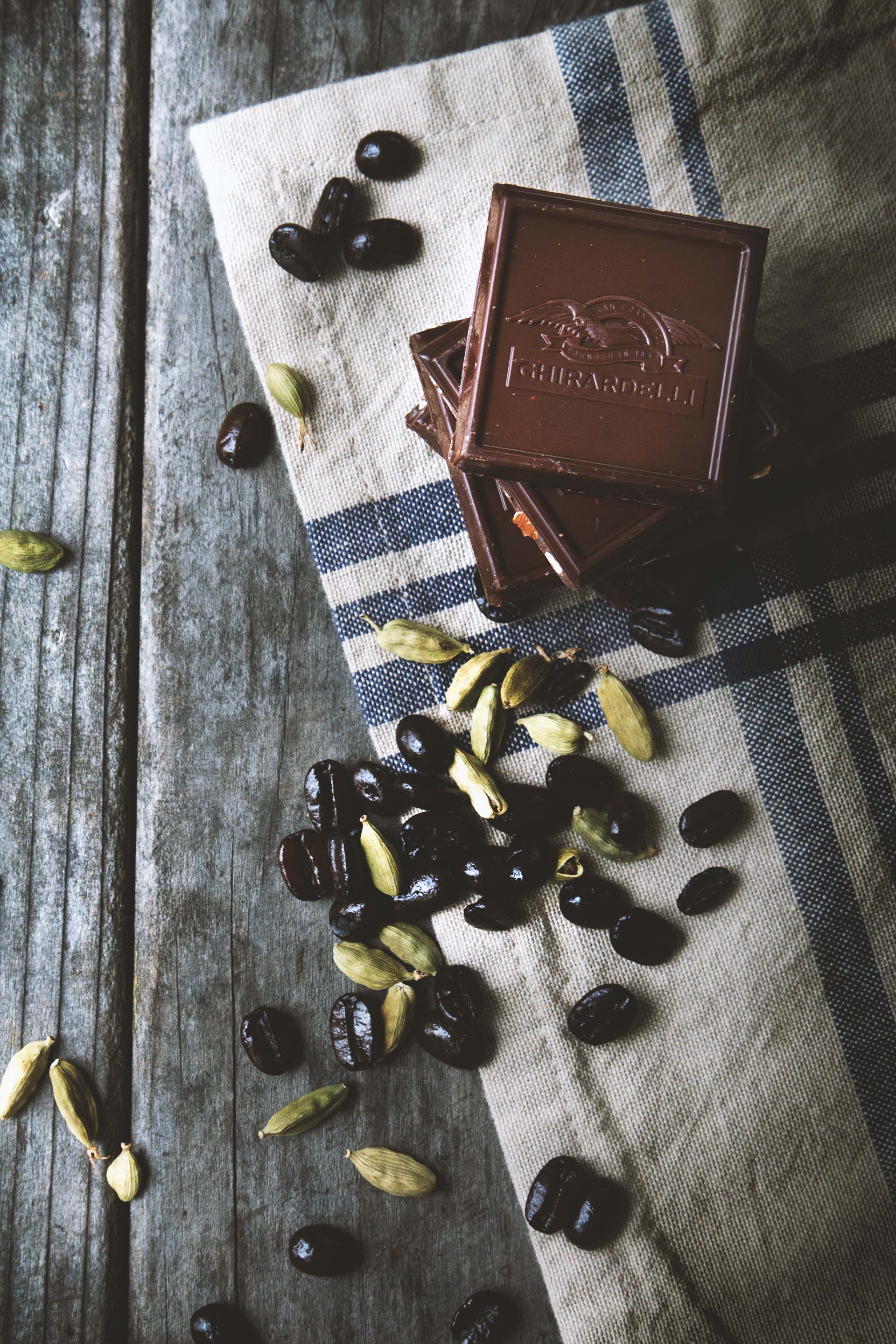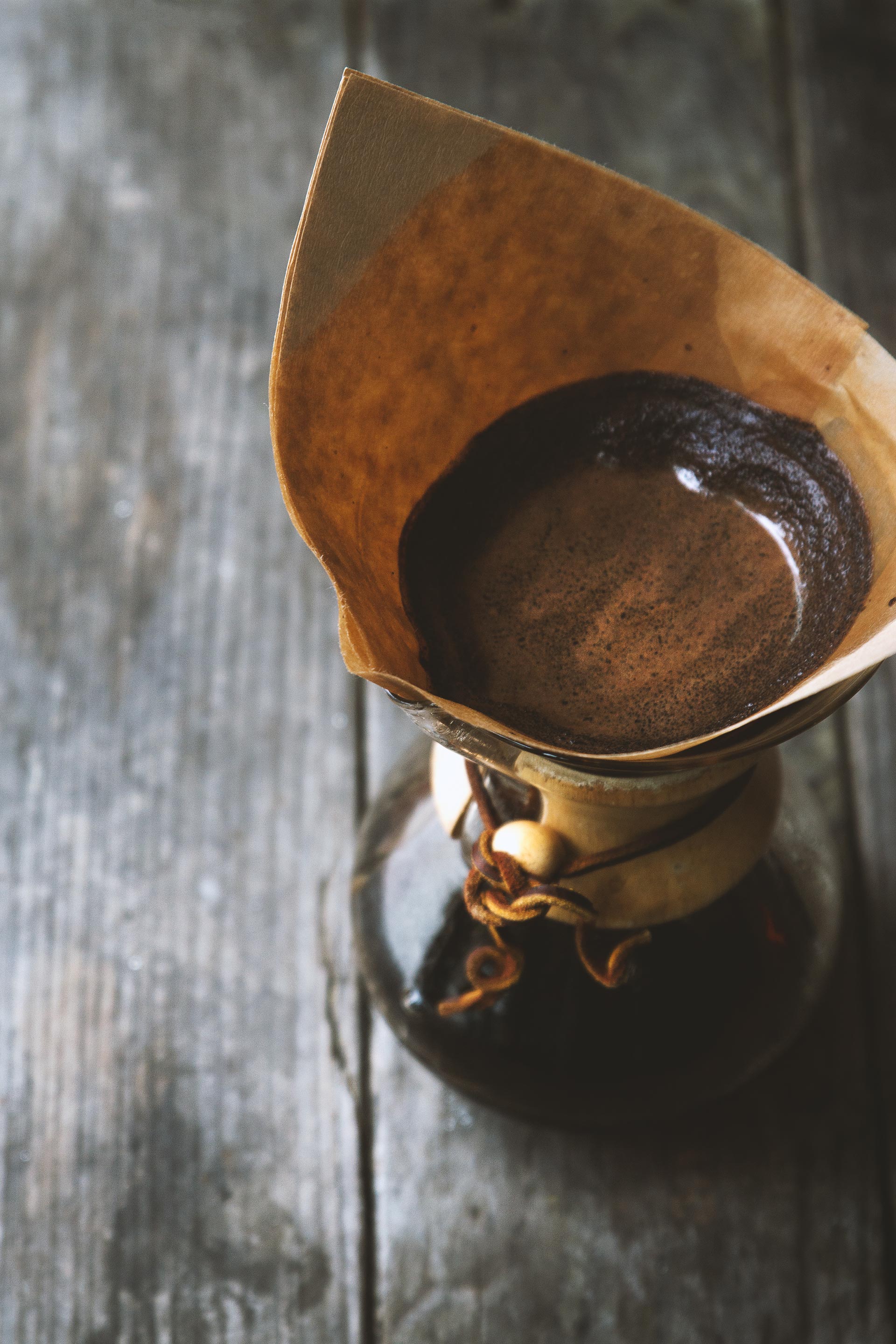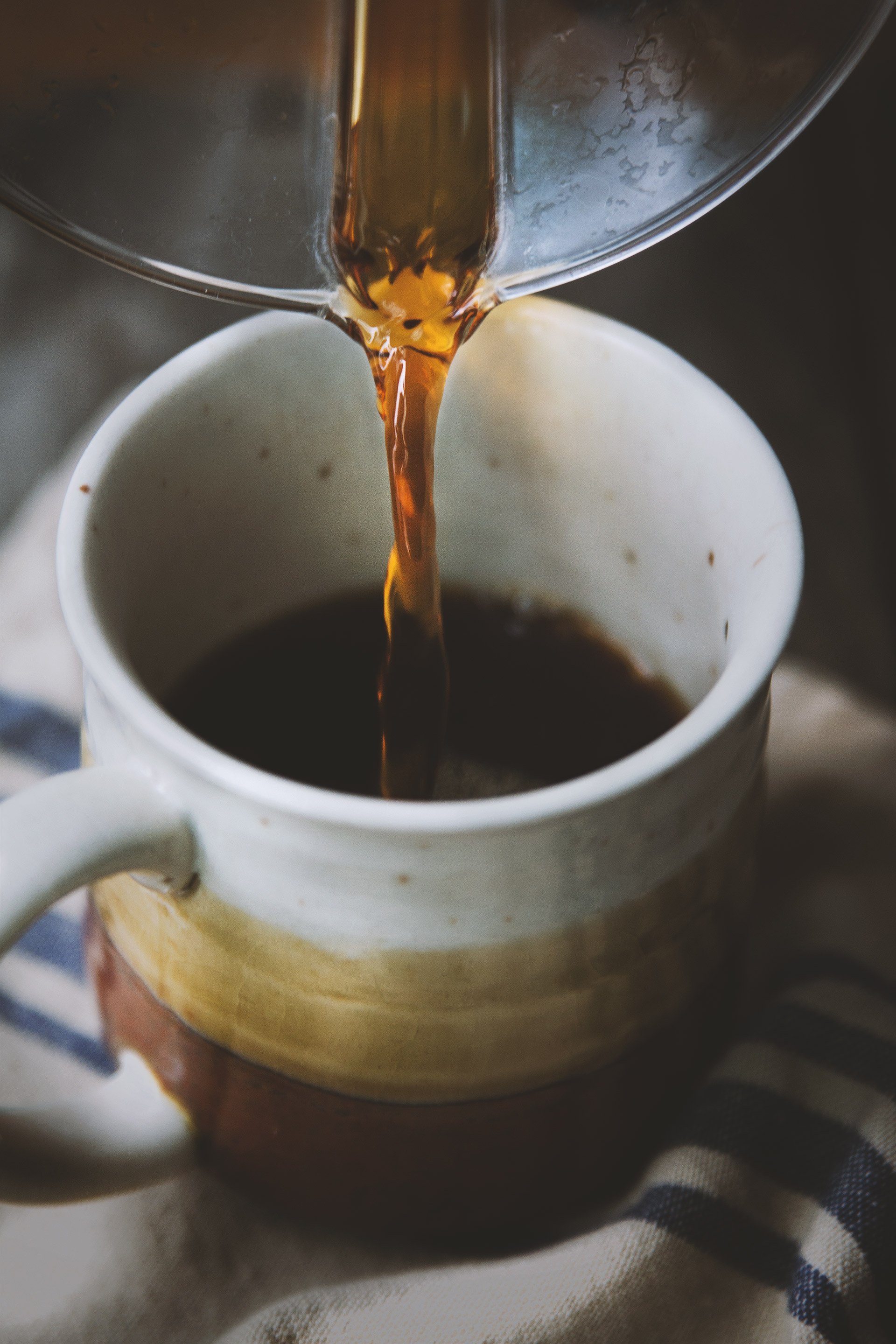 CARDAMOM COFFEE

Ingredients:

coffee beans
1-2 cardamom pods per desired cup of coffee

Directions:

Add the coffee beans and cracked cardamom pods to your coffee grinder. Grind until the coffee grounds reach the size required for your normal brewing method.
Brew coffee and serve!
(images by HonestlyYUM)