What better to follow up a slew of Super Bowl themed recipes than with a tutorial on how to make heart shaped tea bags for Valentine's Day?! "Grrrrr" to "awwwww," we're a culture of extremes – what can I say? So now that you've fully transitioned into a sweet and romantic mindset (what beer nachos?), let me walk you through how to make these adorably easy tea bags. Because we all know a spot of tea is like a hug in a cup.
You'll need:

white coffee filters
a piece of cardstock
needle
thread
scissors
loose tea
crepe paper
glue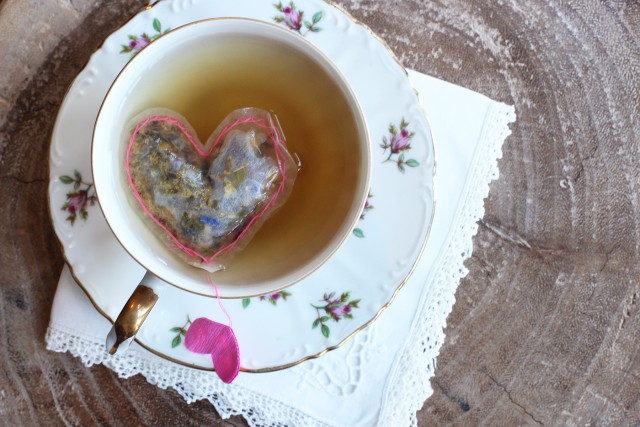 Start by cutting a heart shape out of a piece of card stock. Trace it over the center of a coffee filter.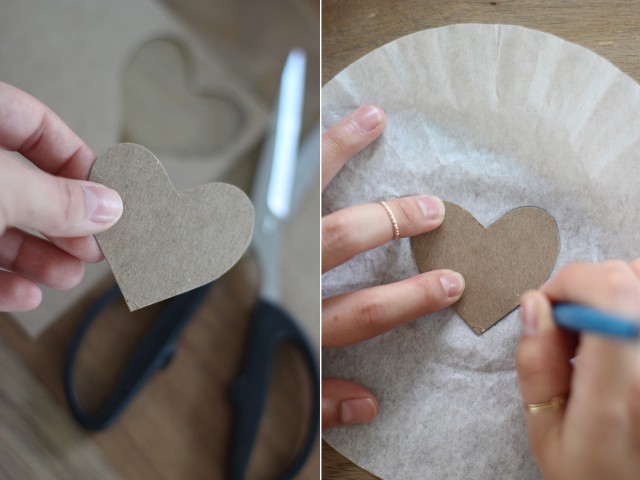 Layer two filters together and cut outside the traced heart, in the shape of a rough square. Take your threaded needle and push it through the bottom of the two sheets. Make a normal first stitch.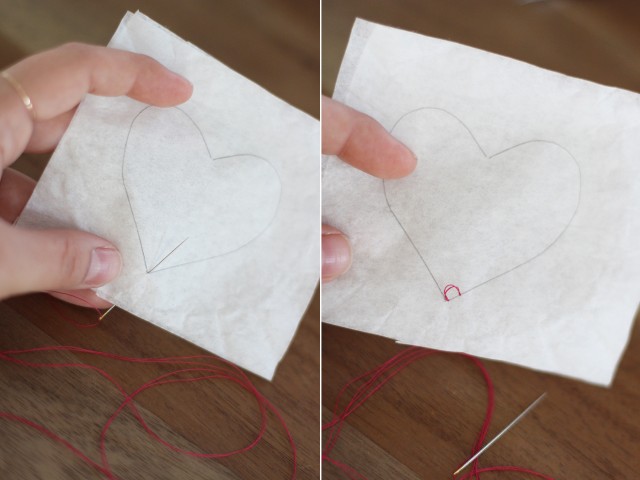 But this time when you come back up from the bottom, skip a centimeter and stitch back -right next to your first stitch. This is called a backstitch.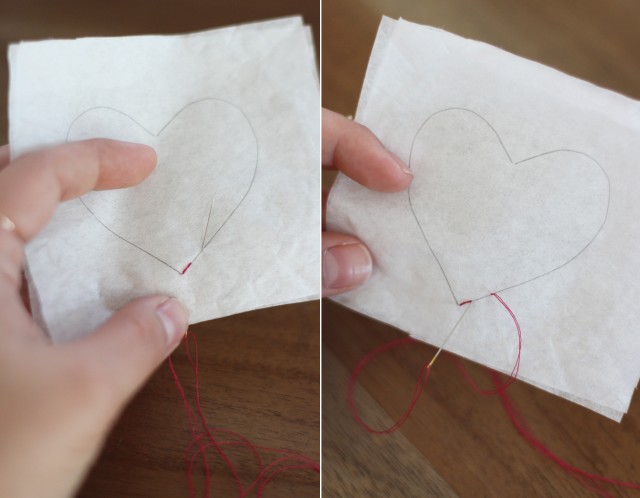 Keep going – always pulling the needle up, leaving a small space and pushing the needle down, closing that space. Stop when you're about 2/3 of the way done.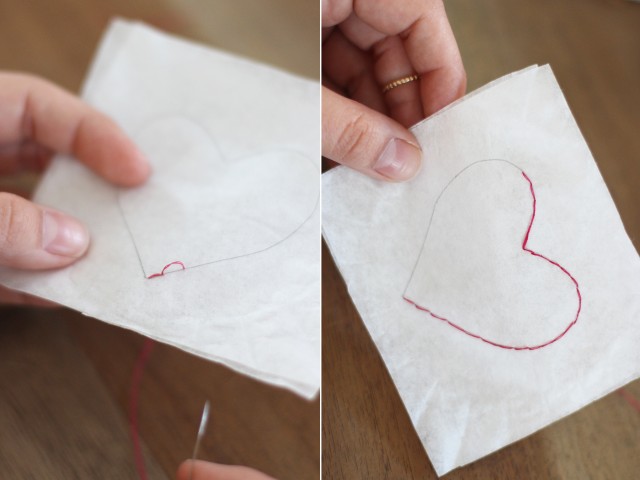 Scoop up a tablespoon of loose tea and fill the pocket.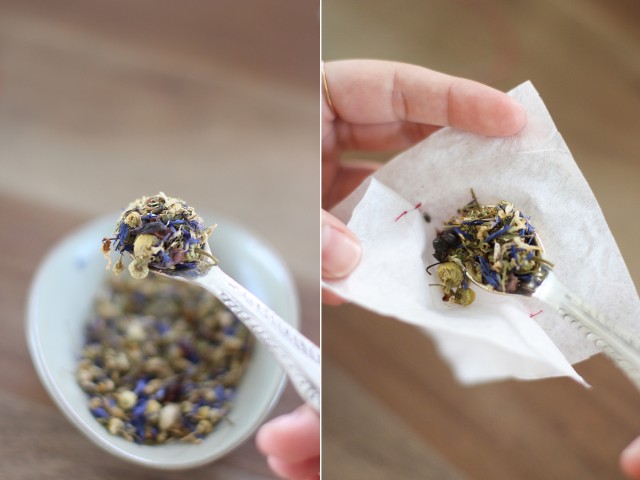 Continue stitching the heart closed. When you've reached the end tie it into a double knot. Trim away the needle but not the excess thread.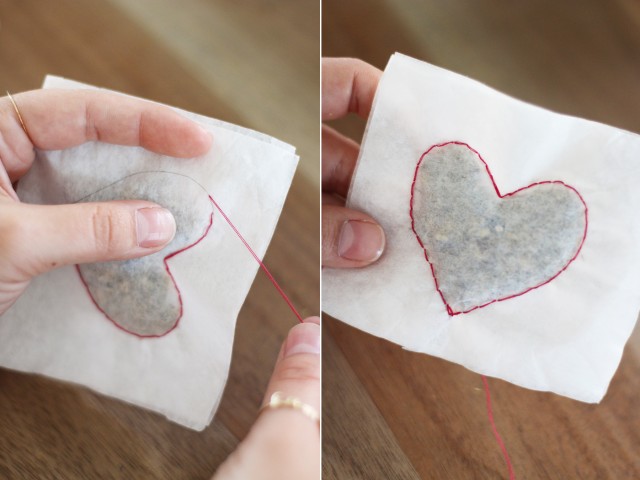 Cut around the heart – and don't forget to preserve the thread!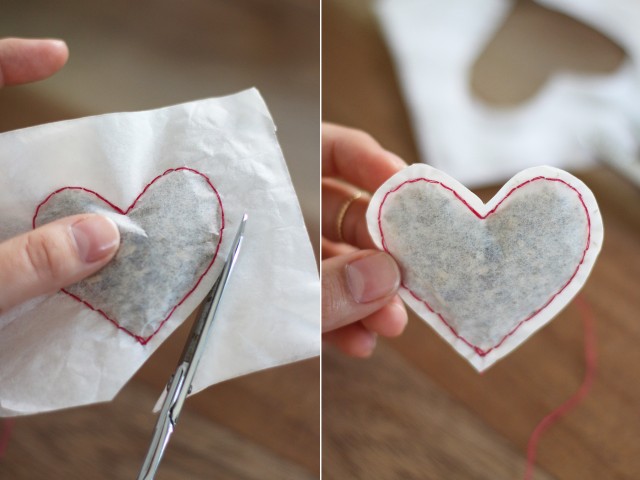 Take a 2×2″ piece of crepe paper. Fold it four times, into an accordion fold. Cut a half heart along the 2 folded edges.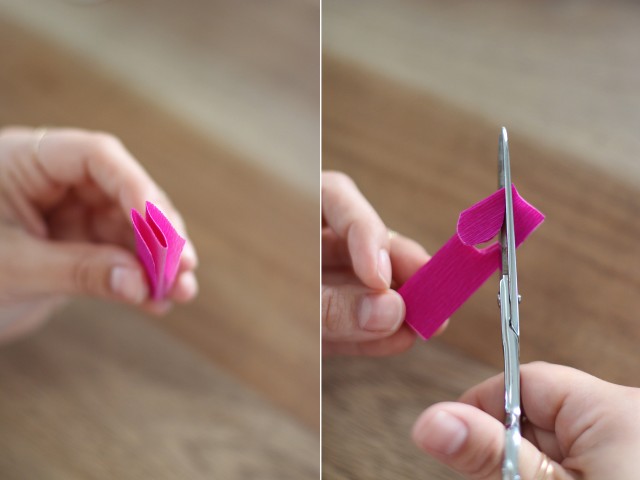 This will give you 2 evenly sized hearts. Center the thread along the middle of one of the hearts – about 3-4 inches down from the base of the heart. Dab just a bit of glue and seal it with the second heart. Trim away any excess thread.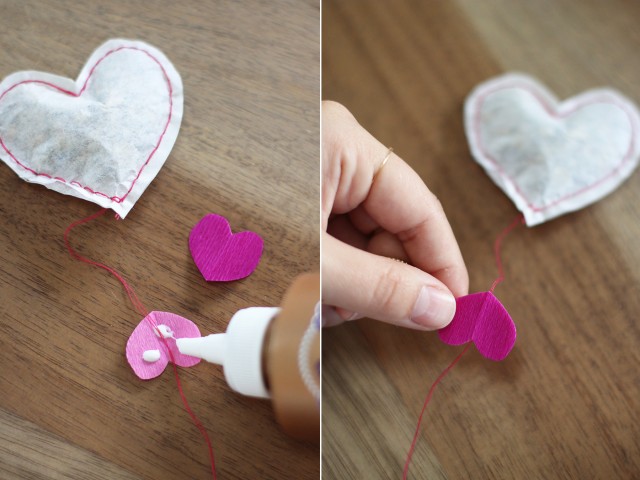 And that's it!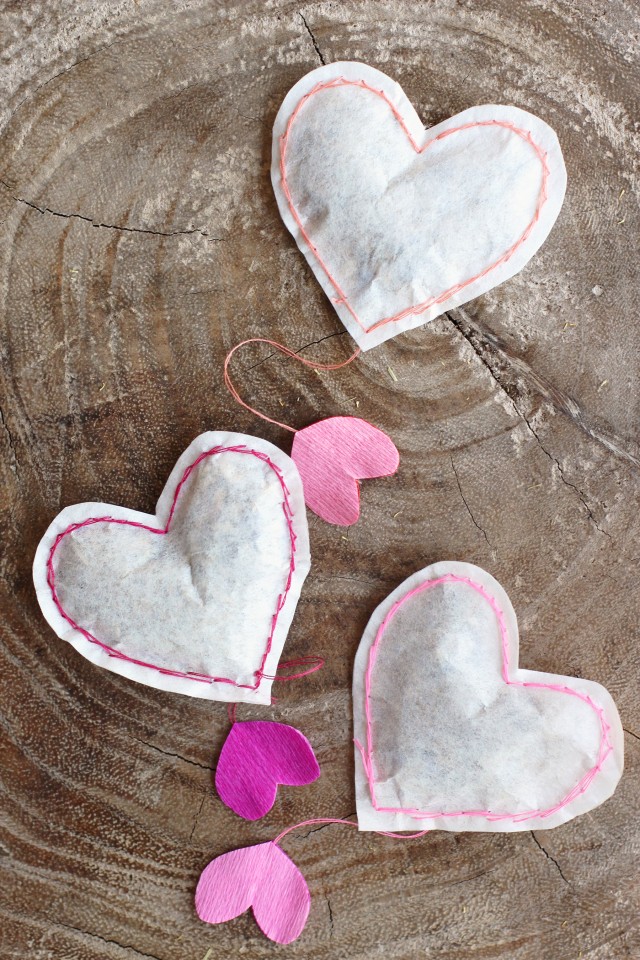 Now it's time for you, me and a cup of tea.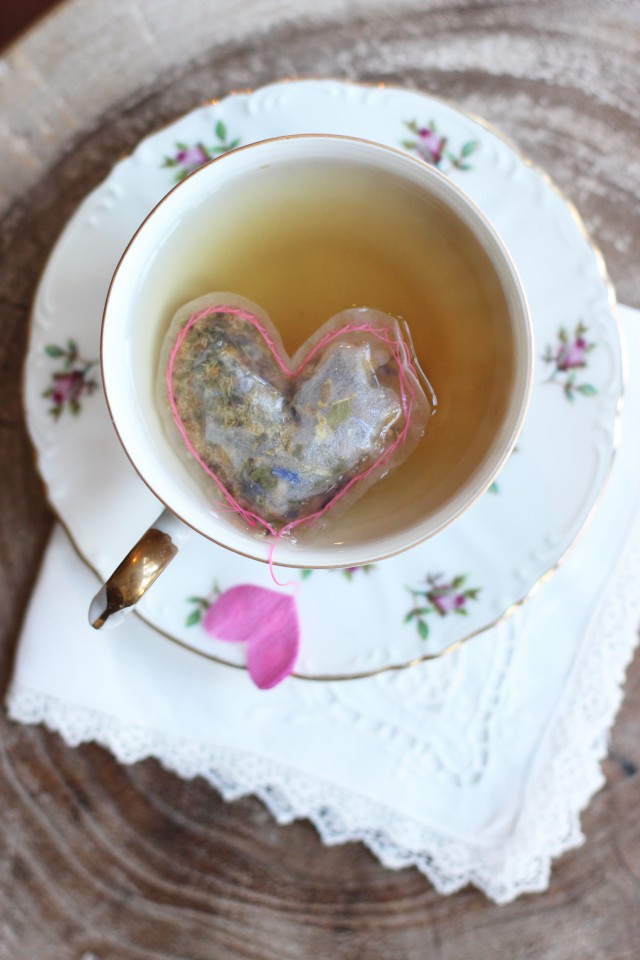 (images by HonestlyYUM)