As you probably know, I'm a San Francisco 49ers fan. It's a little embarrassing for me to say, given all the drama surrounding the team this past year. Especially with the Seahawks close to winning it all . . . again. Ugh! Needless to say, I'll be focusing a bit more on the food and drink this Super Bowl Sunday. Usually we head over to my parent's house to watch the big game, but this year with the new baby we decided it would be fun to host. And since it's the Super Bowl, and the beer will be flowing, I thought it would appropriate to serve these luscious beer floats. If you've never had a beer float before, you simply aren't utilizing ice cream or beer to their full potentials. The most common beer float combo is dark beer, usually a stout, poured over vanilla ice cream. However, if you're feeling adventurous there are many other combinations you can try (let me know if you have any other recommendations). The possibilities are endless. Here I chose to keep it classic and use a couple imperial stouts. Imperial stouts have a high alcohol content and stand up well to the sweetness and the creaminess of the ice cream. I paired one of my favorite beers, North Coast Brewing Co's Old Rasputin with Straus Vanilla Bean ice cream. Next, I paired Evil Twin Brewing's I Love You With My Stout, with Three Twins Bittersweet Chocolate ice cream. Don't worry if you aren't able to find these exact brands in your area. The important thing to keep in mind is that you want the ice cream and the beer to complement each other. For example, the I Love You With My Stout has a chocolate cake thing going on, which works perfect with the bittersweet chocolate ice cream. A beer with strong coffee notes will be perfect for that coffee ice cream. You get the idea. Now if you'll excuse me, I have some football to pretend to watch . . .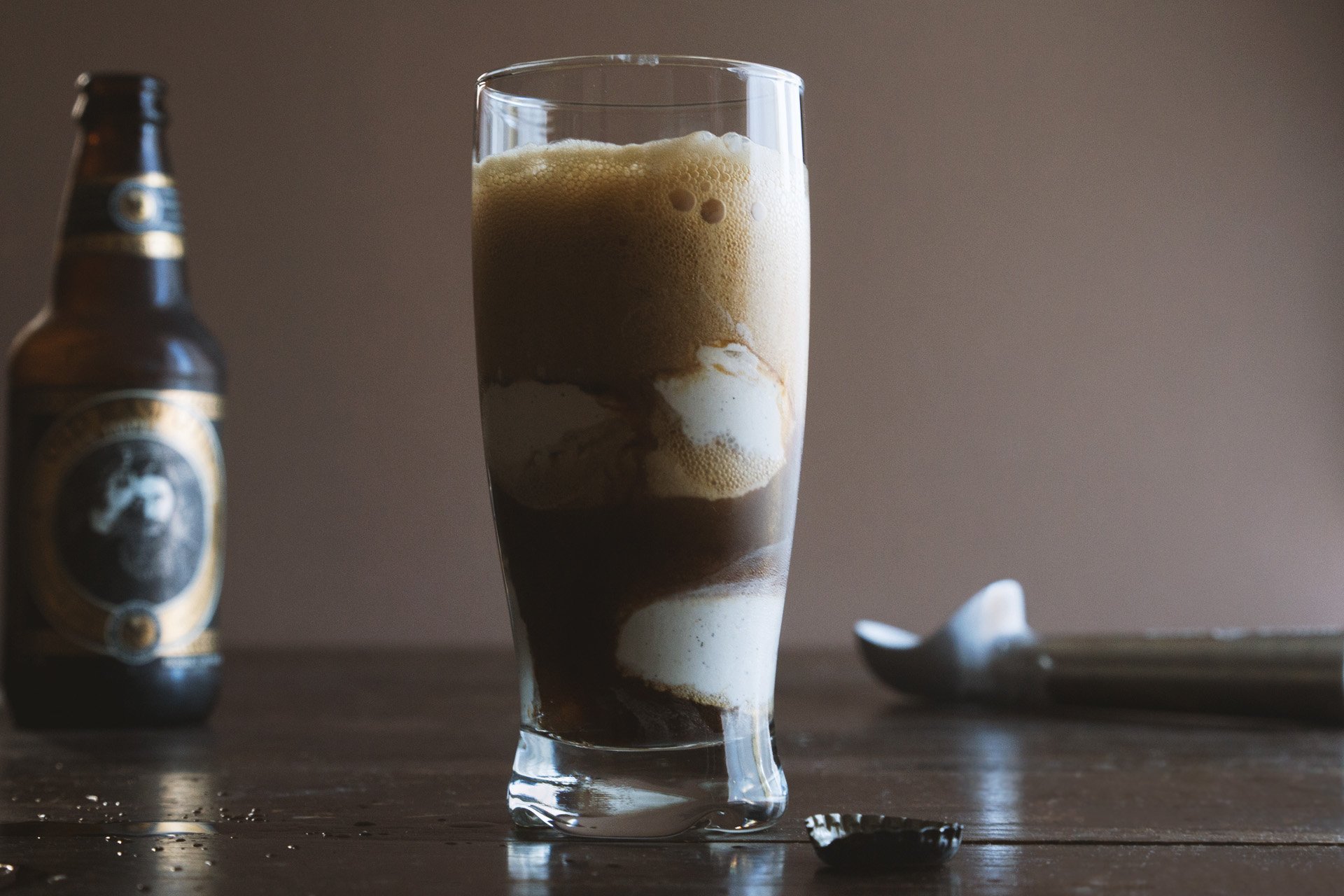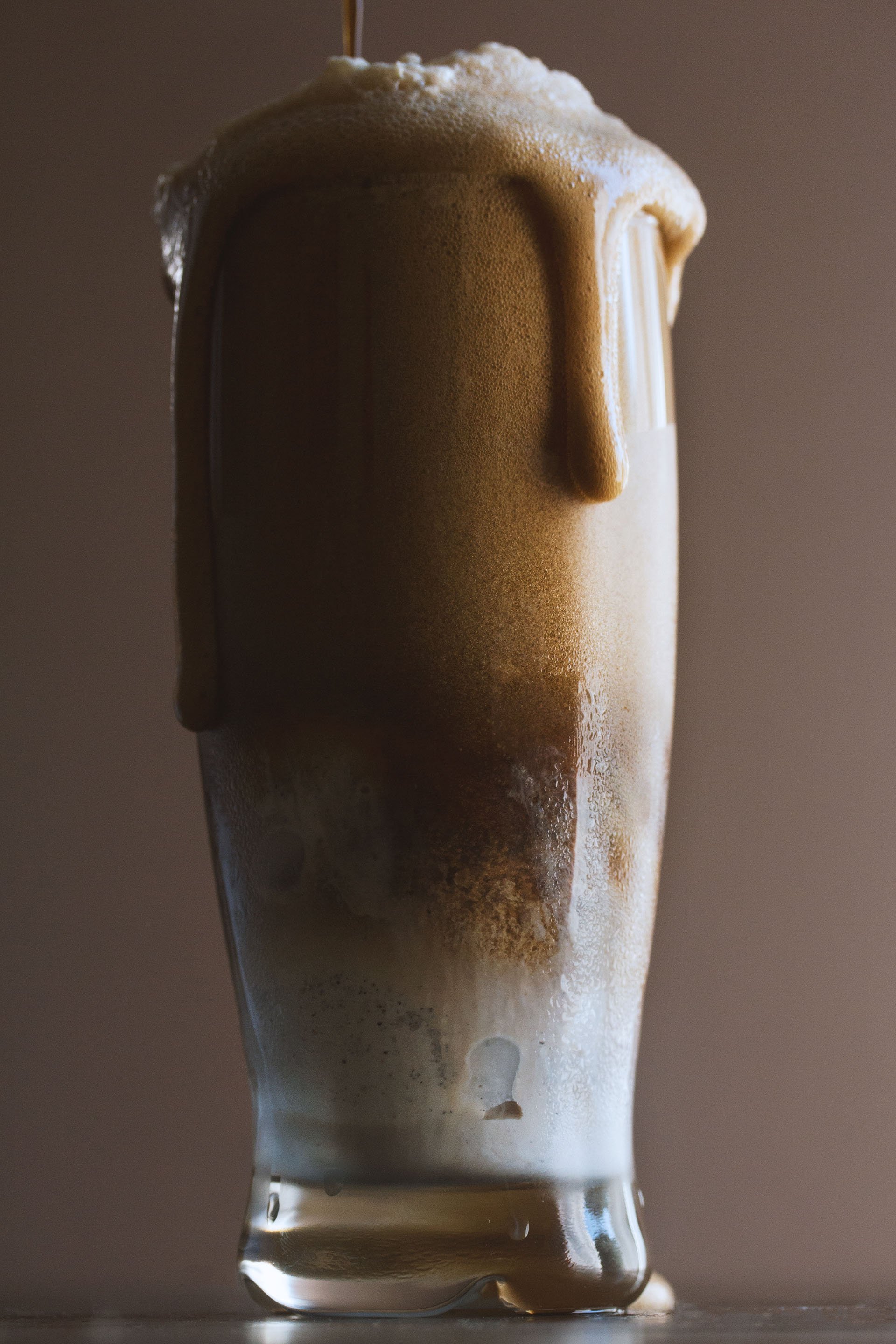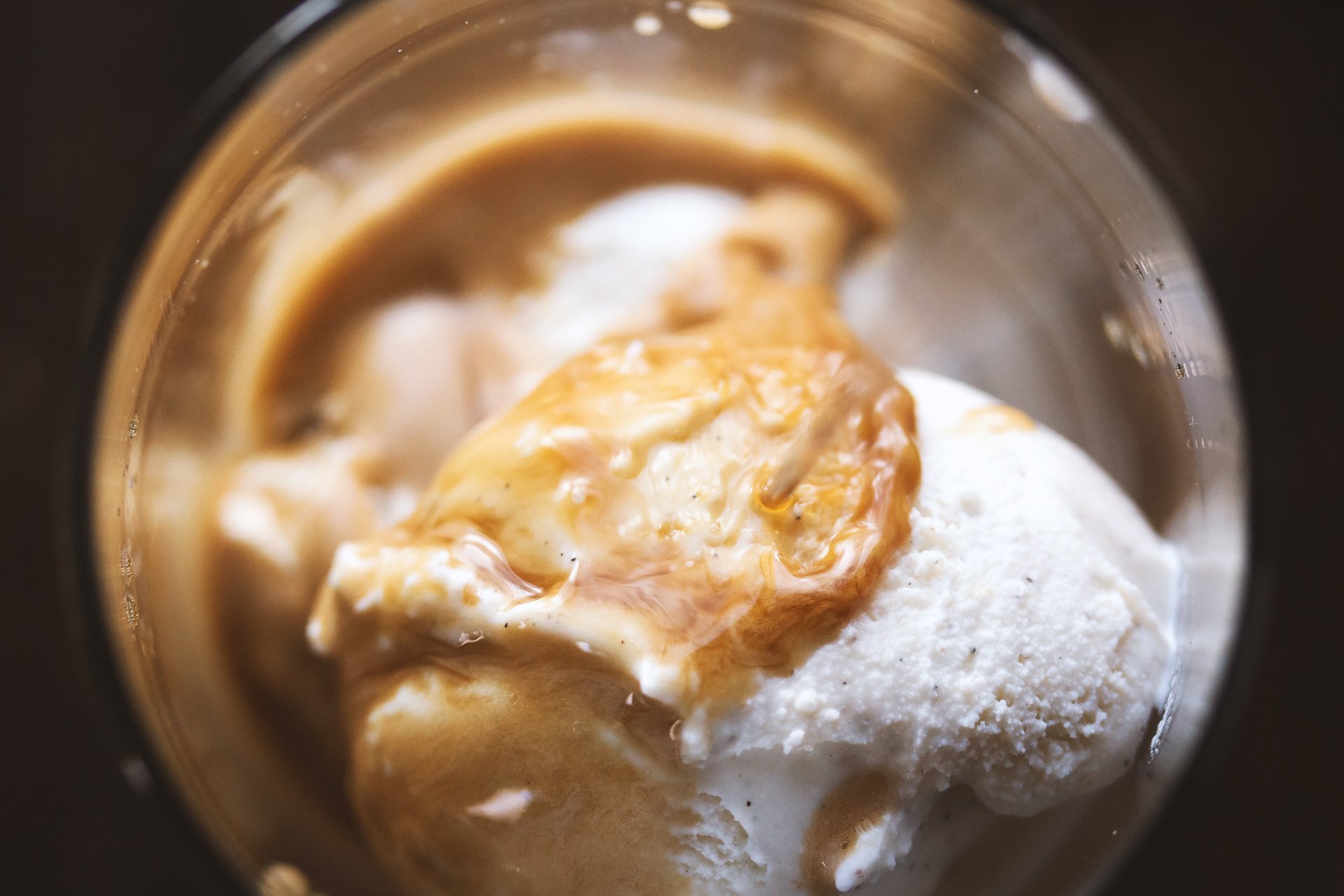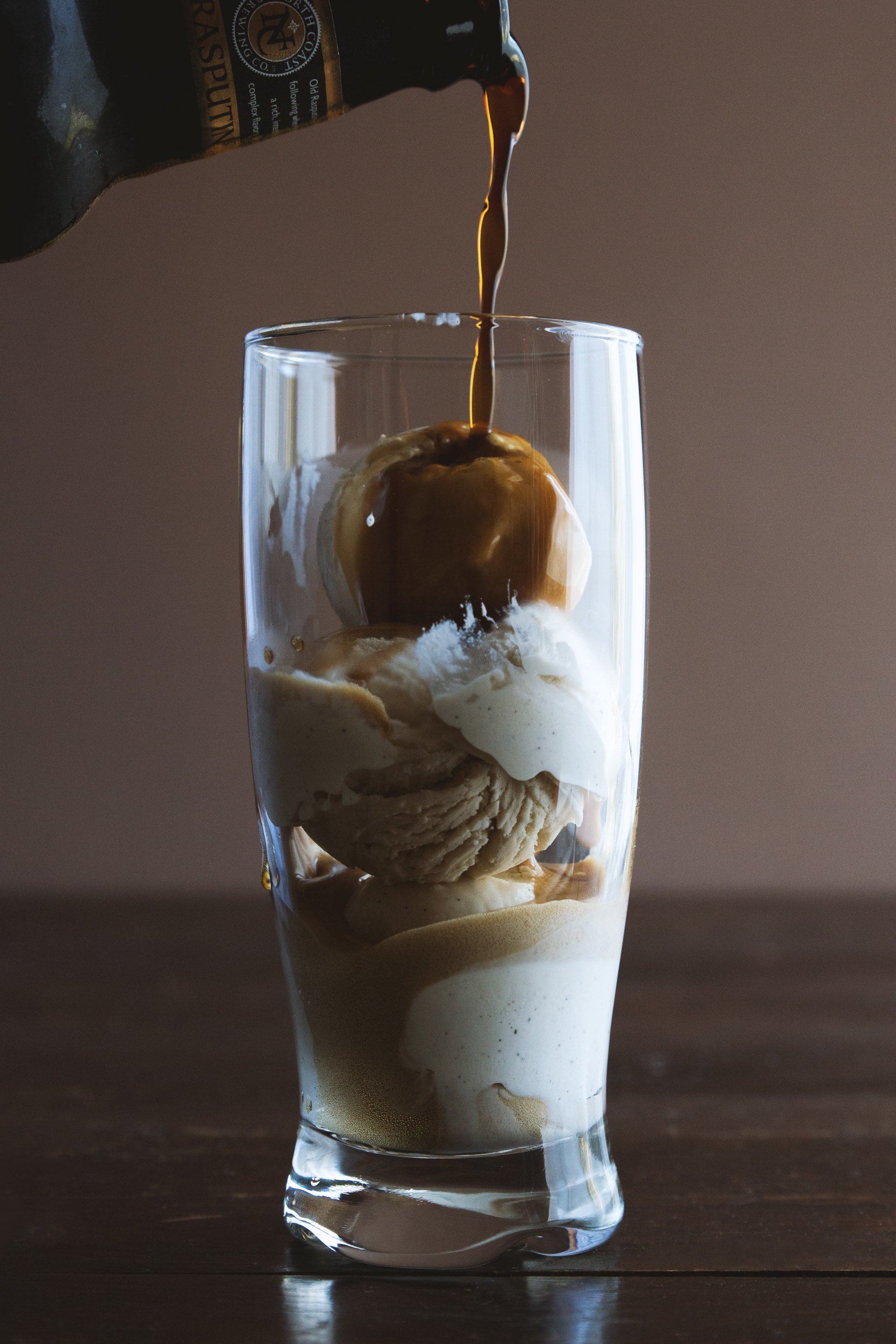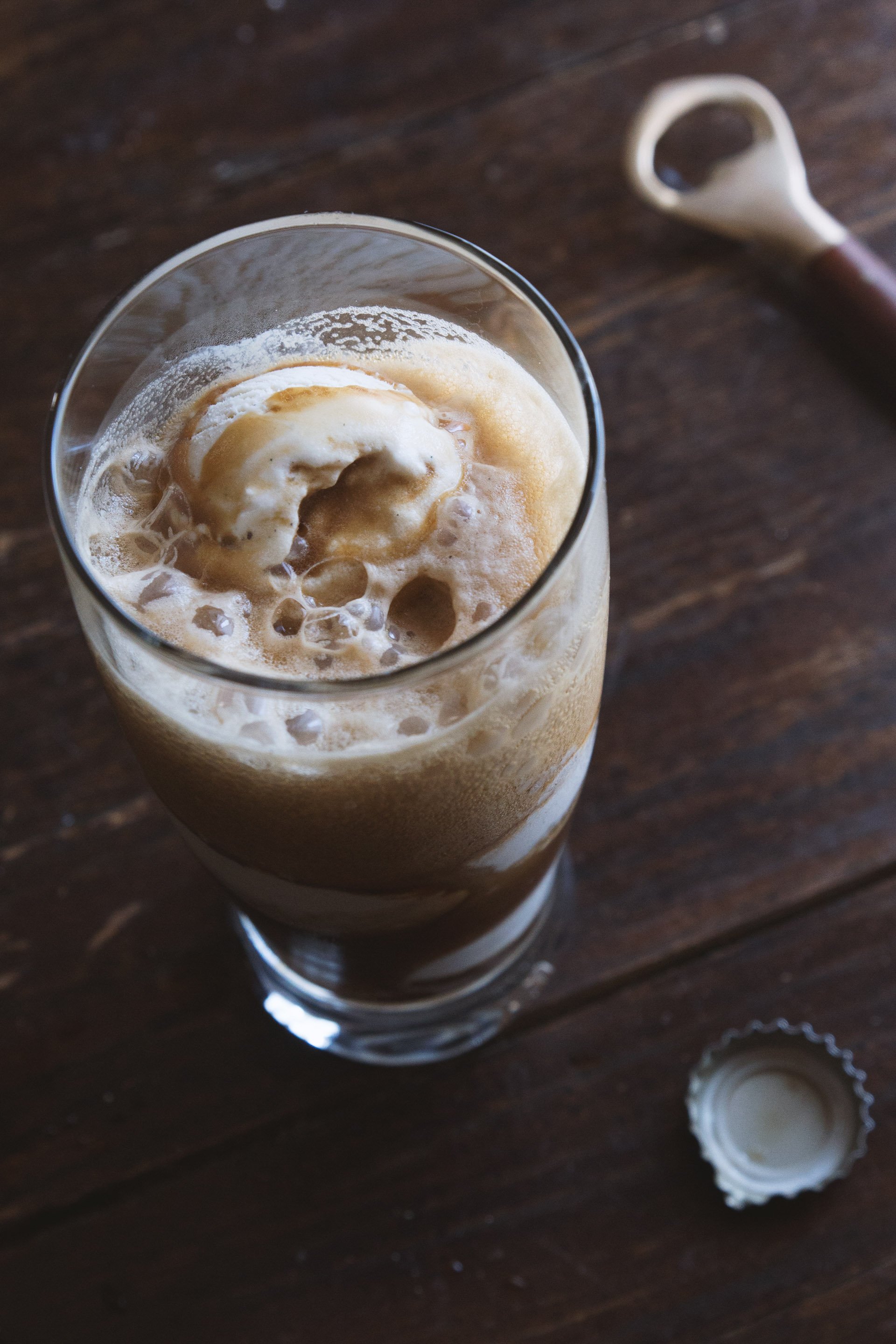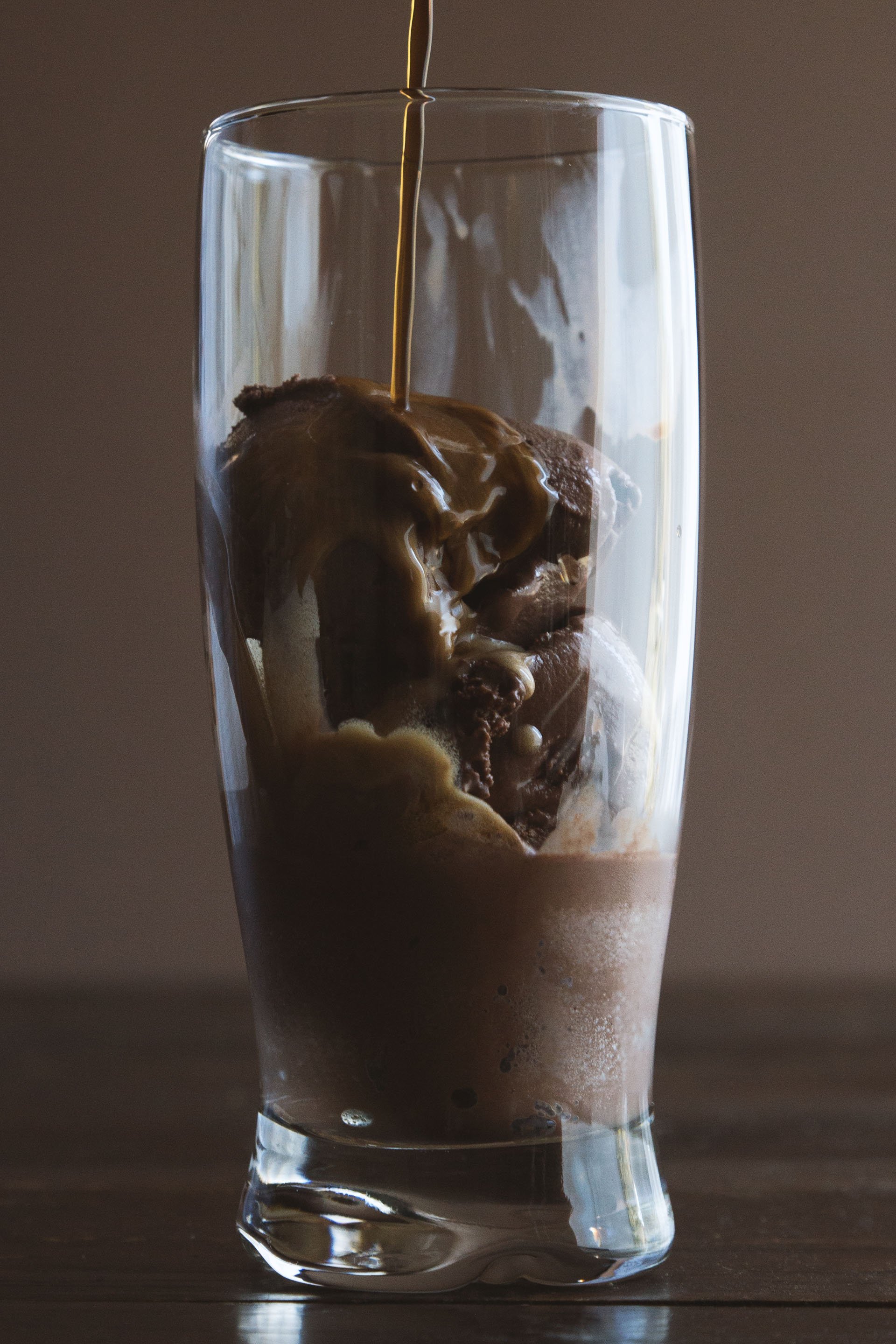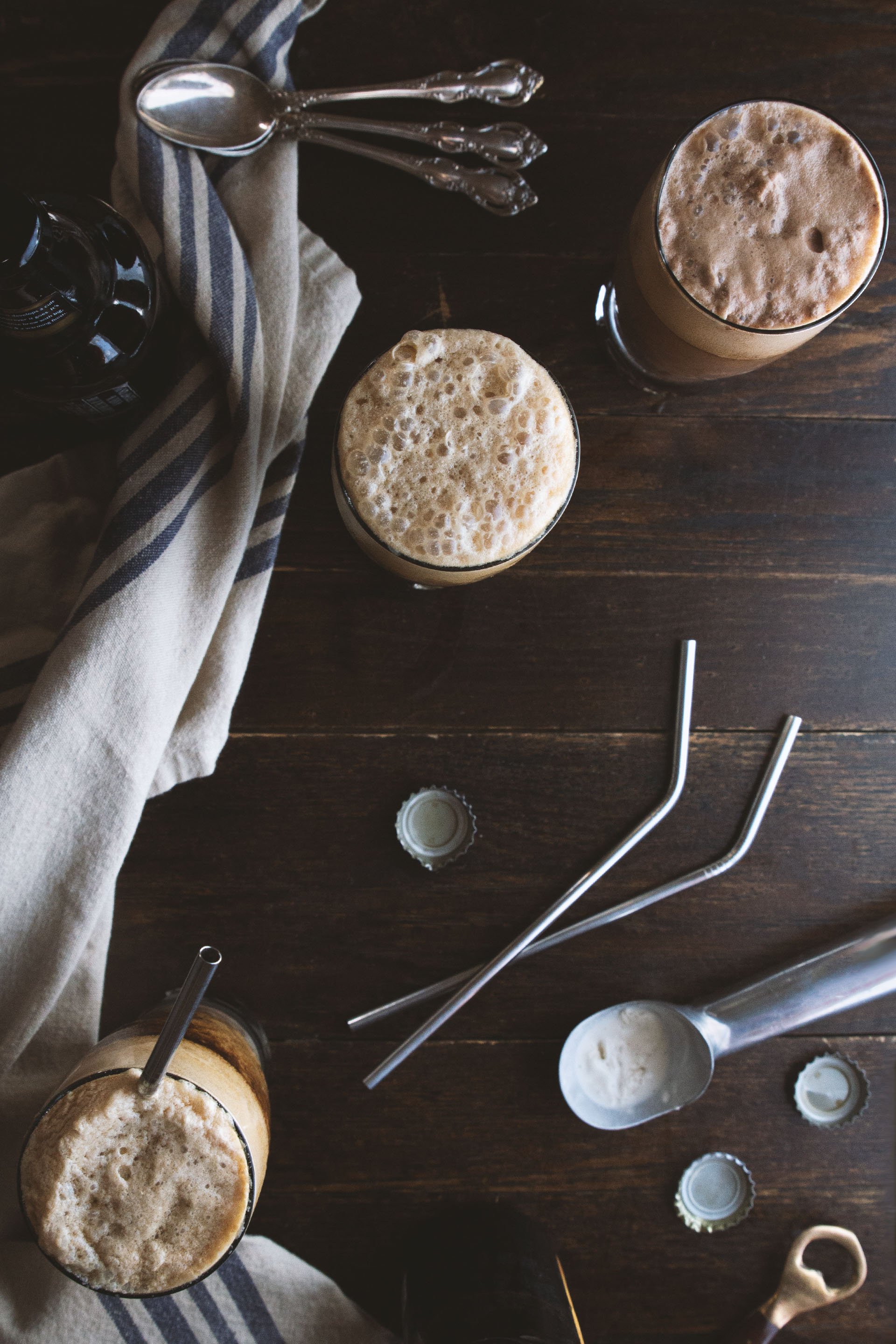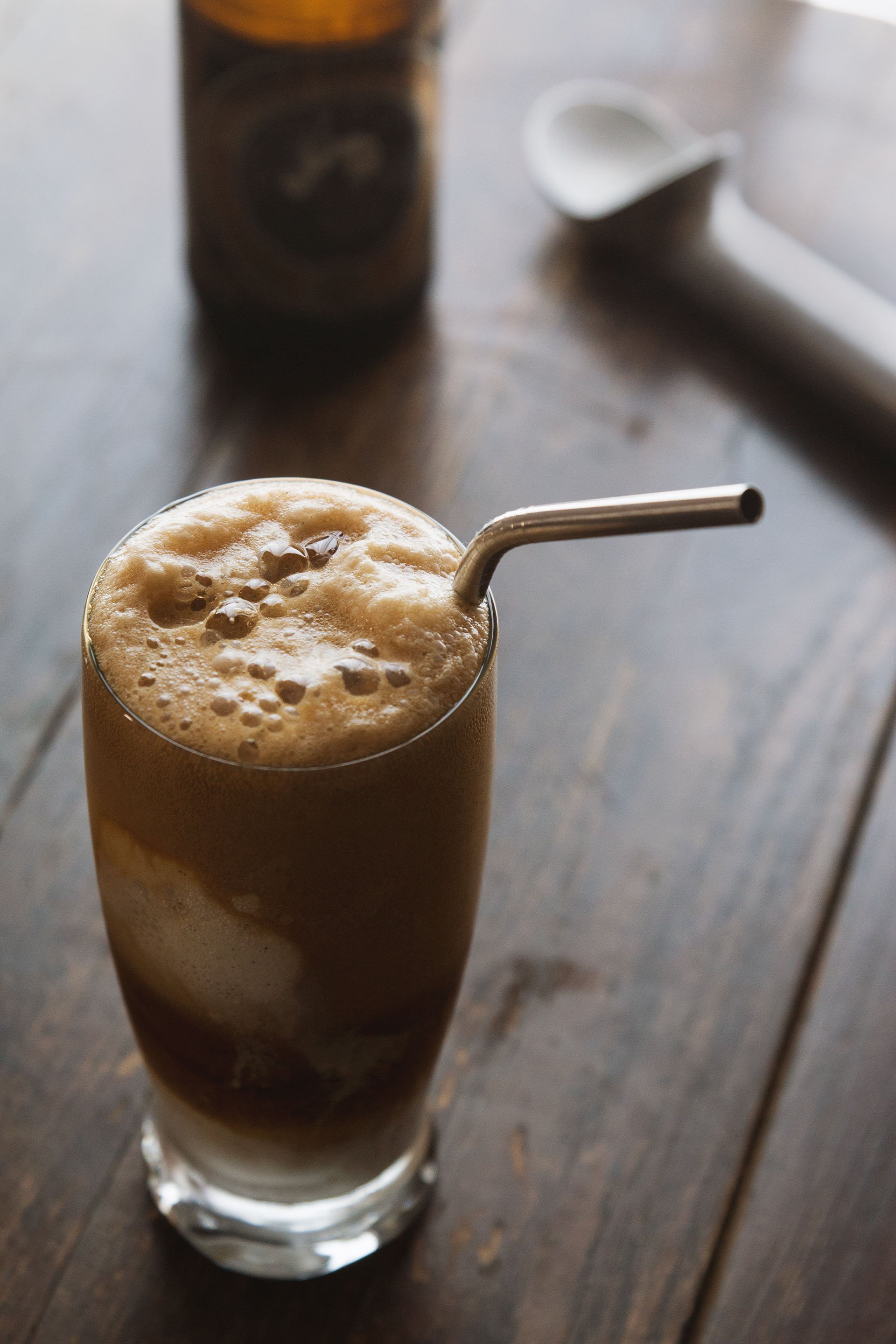 BEER FLOATS

Ingredients:

North Coast Brewing Co Old Rasputin (imperial stout)
Evil Twins I Love You With My Stout (imperial stout)
Straus Vanilla Bean ice cream
Three Twins Bittersweet Chocolate ice cream

Directions:

Fill a tall glass with ice cream.
Slowly top with beer until full.
(images by HonestlyYUM)