My friend, acupuncturist, and wholesome foodie Emma recently introduced me to the wonders of quinoa flakes and coconut flour thanks to her recipe for these super healthy breakfast cookies – which I'm officially hooked on. I should first preface this by saying I'm not gluten or lactose intolerant and often find myself skeptical of baked products that claim to be free of what I believe to be essential ingredients. So with that being said, I love these morsels of protein packed goodness. And for someone who never seems to find enough time to make myself breakfast on weekday mornings, these hearty cookies are perfect to grab and go.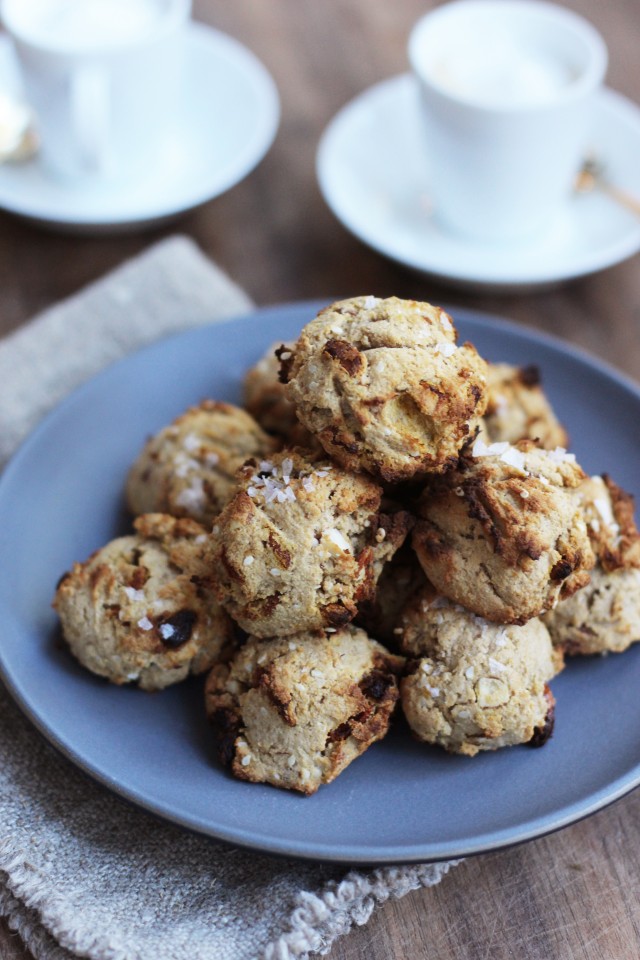 Emma uses coconut flour, coconut sugar and quinoa flakes in this recipe – all of which I bought and used for the first time. And if you are just baffled as I was, here is a brief rundown. Coconut flour is made from coconut pulp and is wonderfully fragrant. It also gives your baked goods a nice fluffy texture. Coconut palm sugar, made from sap of the coconut palm that has been extracted and then boiled and dehydrated, is very similar to brown sugar but with a slight hint of caramel. And quinoa flakes are made by rolling quinoa (my favorite grain!) into a thin flake, making it quick and easy to cook into hot cereal or as a substitute for oats. Ok, now that you're in the know – let's get baking . . .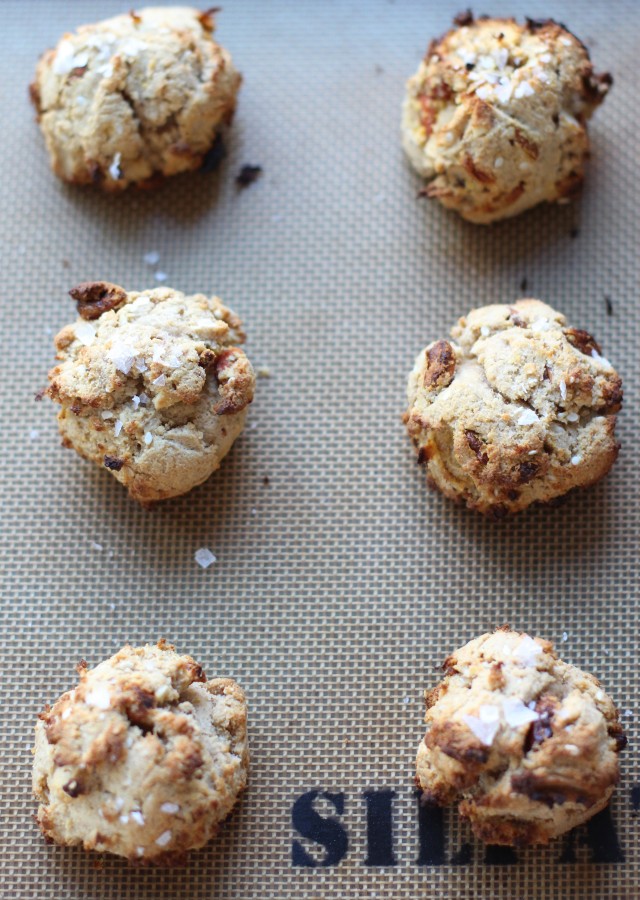 In a stand mixer, with the paddle attachment, cream the coconut sugar and butter. Add the applesauce, mashed bananas until it's all mixed mixed thoroughly. Then add the coconut flour and quinoa flakes and mix on low speed until combined. Remove them mixing bowl and fold in the rest of the dry ingredients with a rubber spatula: goji berries (or any dried fruit of choice), chopped nuts (I used almonds here) and sesame seeds.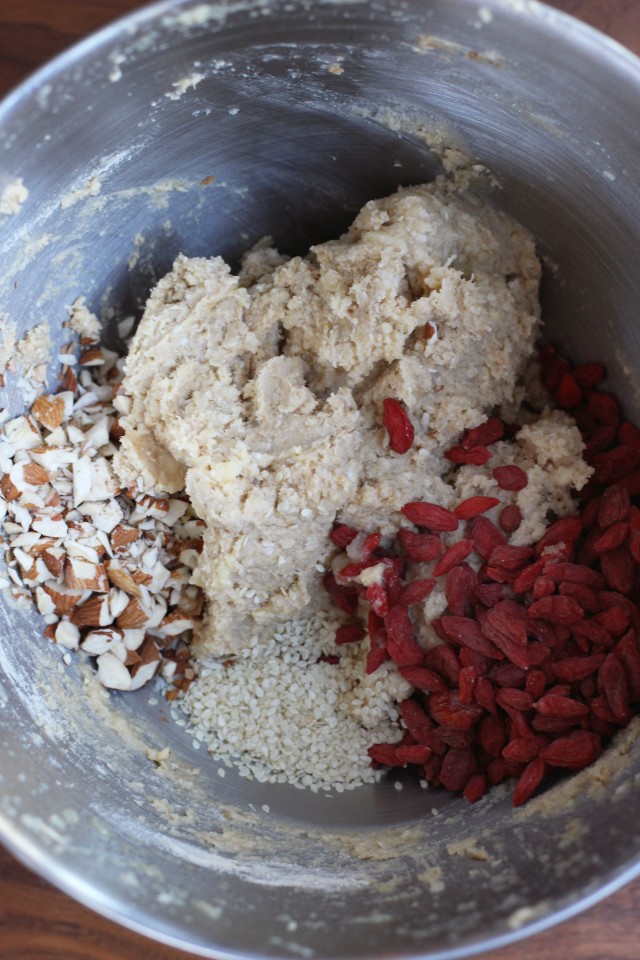 Spoon the batter onto a Silpat or greased baking sheet.
Top with just a sprinkling of flake sea salt. Bake at 350 for 20 minutes or until golden brown.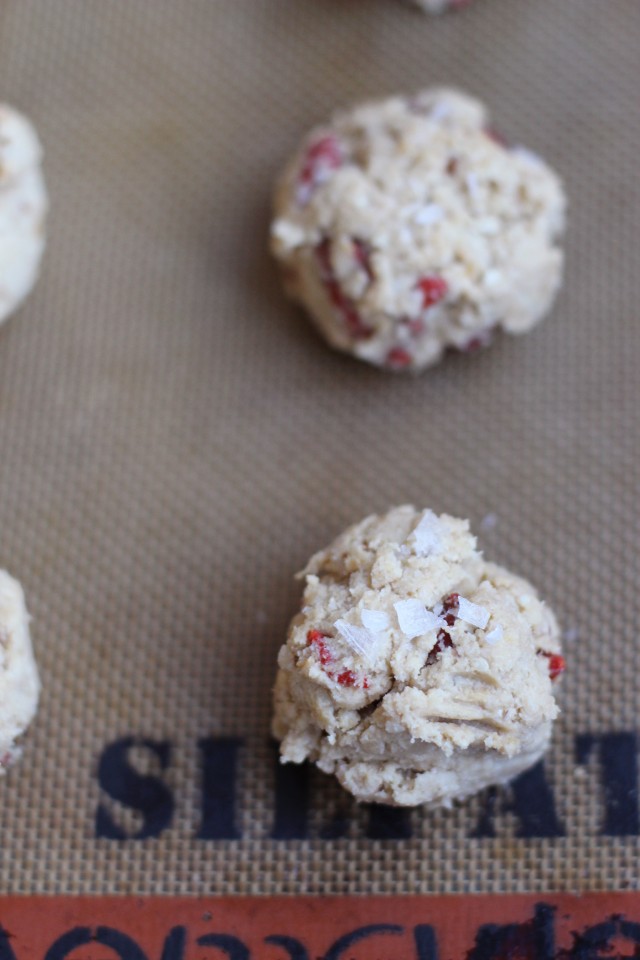 Remove from oven and let cool.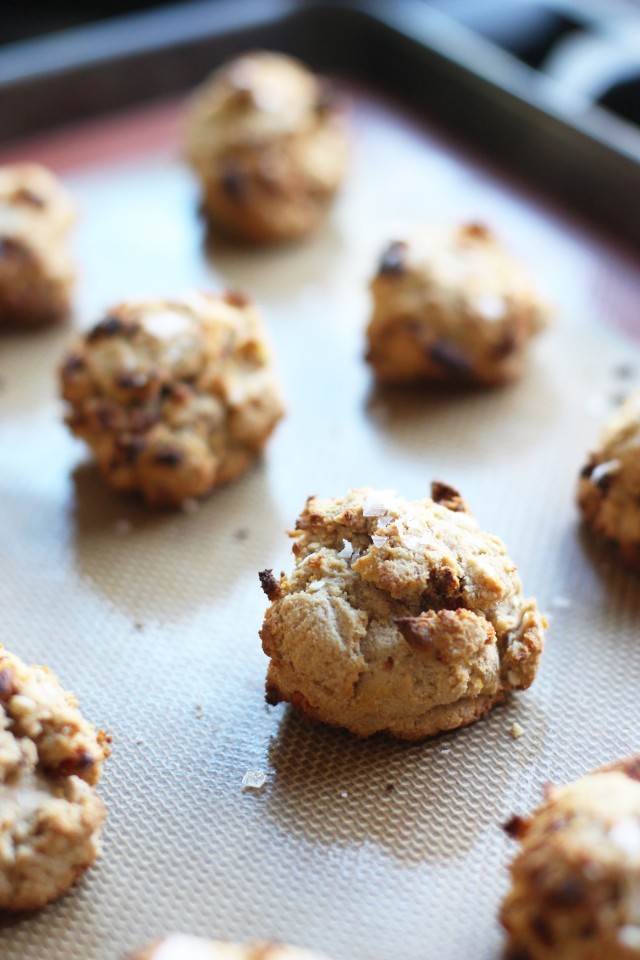 Take a bite out of healthy goodness!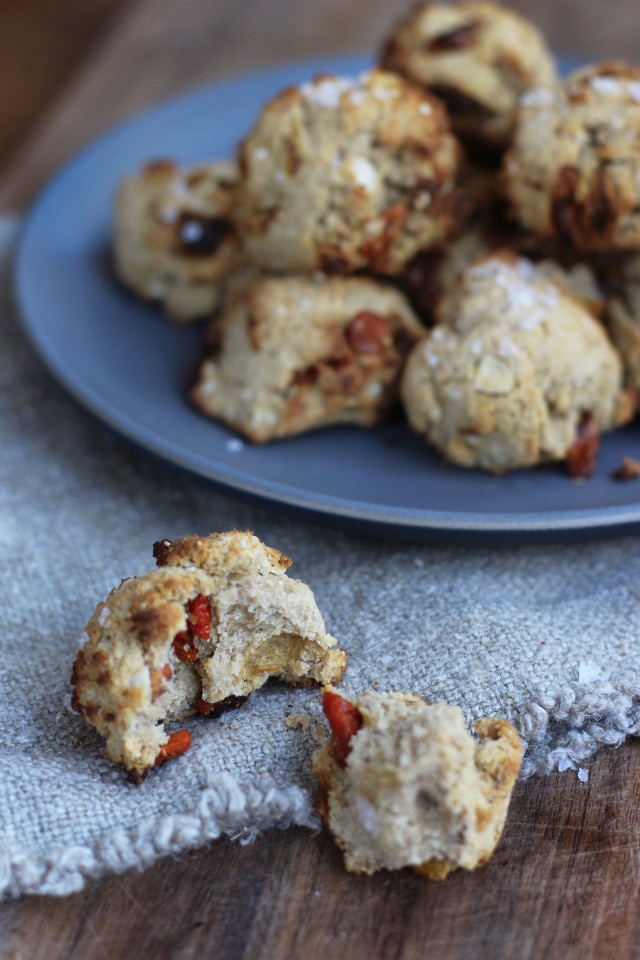 (images by HonestlyYUM; recipe by Emma Goulart)
QUINOA & GOJI BERRY BREAKFAST COOKIES

Ingredients:

1 1/3 cup quinoa flakes

1/2 cup coconut flour

1 stick unsalted butter, softened

2 ripe bananas, mashed

5 tbsp coconut sugar

3/4 cup apple sauce

1/2 cup chopped almonds

1/2 dried fruit

2 tbsp sesame seeds

1 tsp vanilla extract
pinch of flake sea salt

Directions:

Preheat oven to 350 degrees
Cream the butter and coconut sugar with an electric mixer or stand mixer
Add the mashed bananas, apple sauce and vanilla extract and mix thoroughly
Add the quinoa flakes and coconut flour and combine
Fold in the dried fruit, chopped almonds and sesame seeds
Spoon onto a greased baking sheet
Sprinkle flake sea salt onto each cookie and bake at 350 for 20 minutes or until golden brown
Allow to cool completely before eating
Store in an airtight container