While we're all hitting the obligatory refresh button this first week of the new year, I thought it would be an appropriate time to share my recipe for delicious cashew nut milk, which is jam packed with nutrients like Vitamin K, iron, magnesium and essential fatty acids. It's so unbelievably decadent tasting, it almost feels wrong enjoying it first thing in the morning. I mean, it's that good. The addition of spinach and kale reduces that unnecessary guilt . . .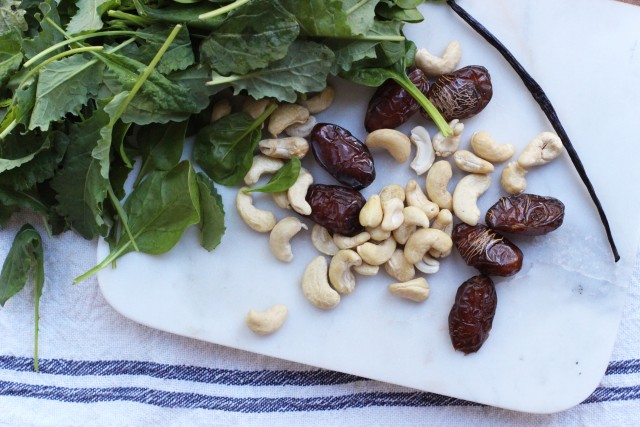 Cashew nut milk is one of the easiest nut milks to make. No nut bag or straining required. All you need to do is soak the cashew long enough and blend them with water. Then watch them magically turn into a creamy liquid. I love adding dates to sweeten and a pinch of sea salt to enhance the subtly nutty and creamy sweetness.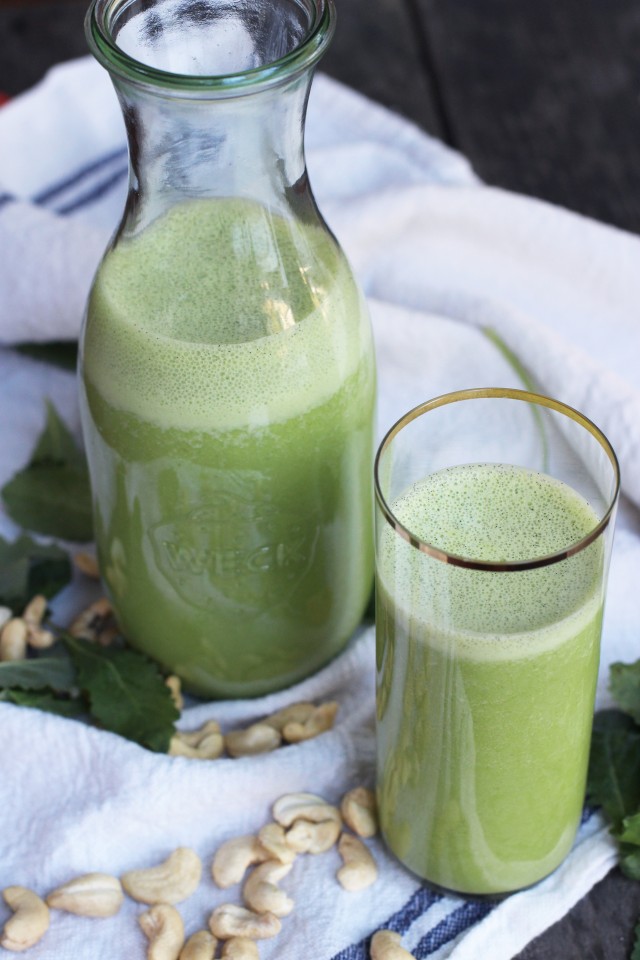 (images by HonestlyYUM)
RAW GREEN CASHEW NUT MILK

Ingredients:

1 cup of raw cashews
4 cups of filtered water
10-12 dates
1 vanilla bean
1/4 tsp sea salt
4 cups of spinach
4 cups of kale

Directions:

Soak raw cashews in a bowl of water for at least 4 hours.
Juice spinach and kale in a juicer until you get about 4-5 ounces of green juice. Set aside.
When the cashews have soaked for at least 4 hours or overnight, put into blender with dates (seeds removed) and 2 cups of water. Blend until smooth
Add seeds from vanilla bean, sea salt and remaining 2 cups of water and blend until very smooth.
Add green juice and give it a few pulses.
Store for 2-3 days in the refrigerator.