Crafting, cooking and celebrating is what we love most about the holidays. And as the year nears it's end, it's time to revel in style by making festive party favors! Christmas crackers are deep rooted in many holiday traditions – crackers are typically pulled at the dinner table or at parties. Guests pull them at each end until they POP! with a loud cracking sound, with treats, games, confetti, and candy spilling out. With the help of our friends at Castle In The Air, we are adding our own little colorful twist by adding an ikat pattern with an amazing and surprisingly easy technique that is ridiculously fun to do.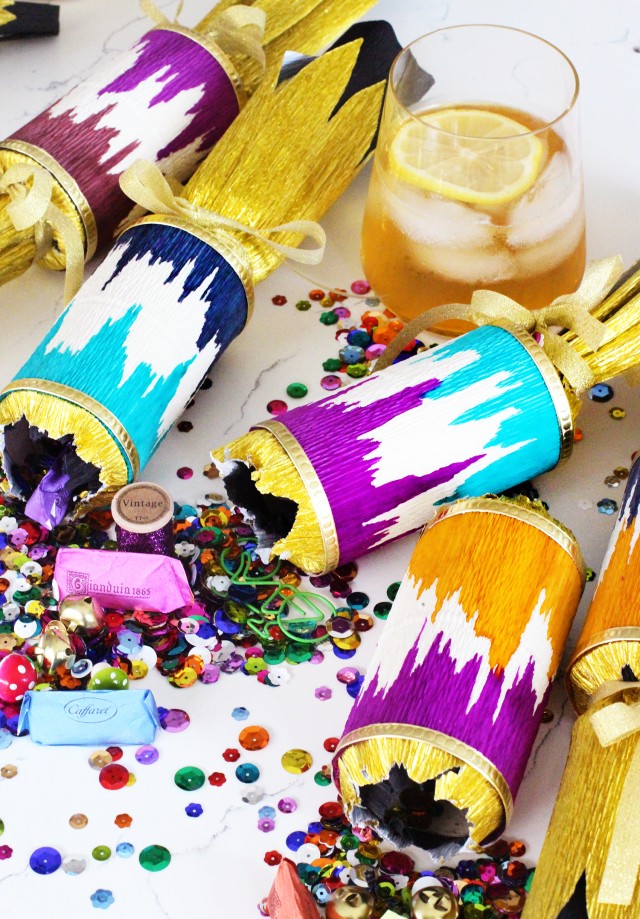 You'll need: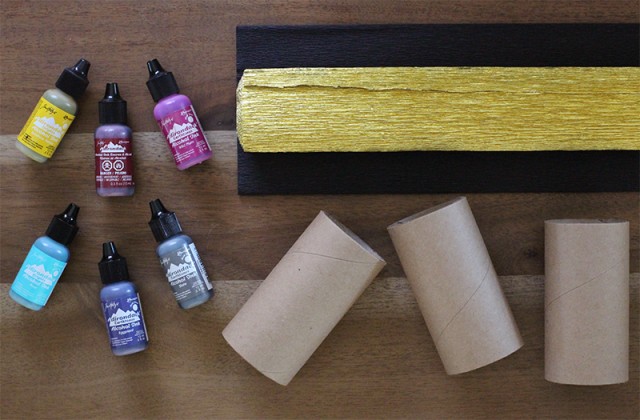 Cut a rectangular piece of white 180g floral crepe paper. Take the top of the alcohol ink bottle and turn it so the tip is touching the right side of the paper. Ready to see magic happen before your eyes?? You'll immediately notice that the ink will quickly start to wick onto the paper without you even having to squeeze the bottle.
Run the tip down the paper, tilting the paper to allow the ink to drip further. It's amazing!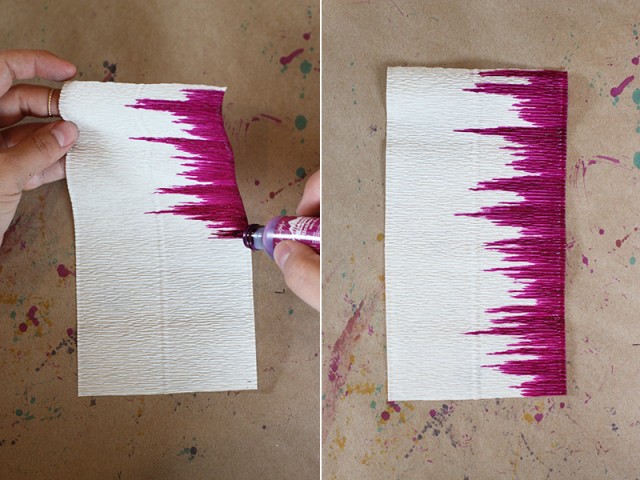 Repeat on the other side.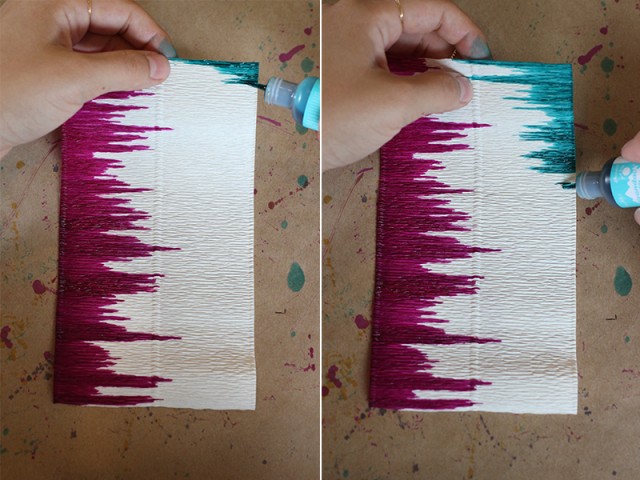 Continue letting the ink wick along the groves of the paper.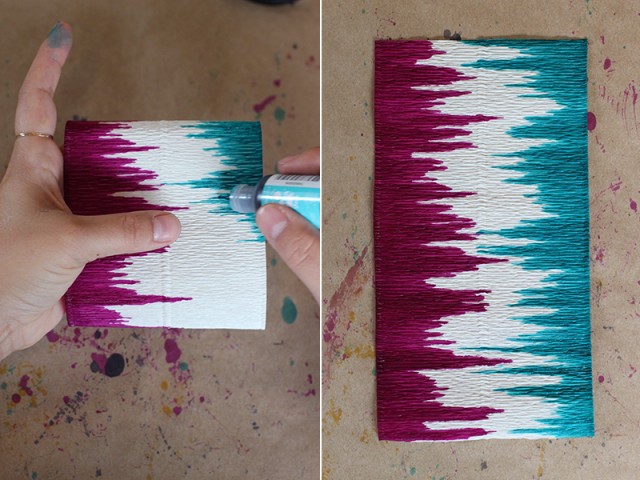 Cut two more rectangular pieces from two different colors. Place the snap over the cardboard roll and center it over the larger rectangular piece of crepe paper. Roll it tightly and seal it with a few drops of tacky glue.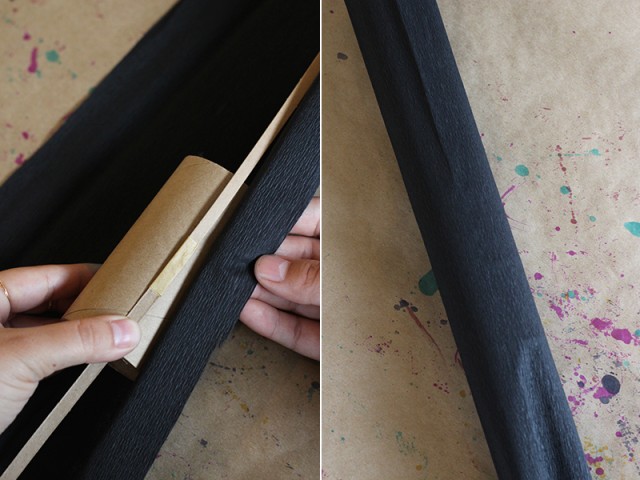 Take the smaller rectangular crepe paper and fold into an accordion. Cut the tips, on each end, into a point.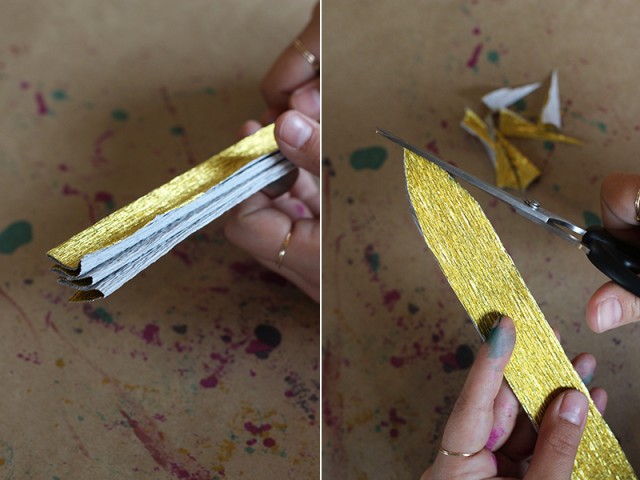 Wrap it tightly around the black roll and seal it with a few drops of tacky glue. Then wrap the ikat paper around the center of the roll. Seal with a few drops of tacky glue.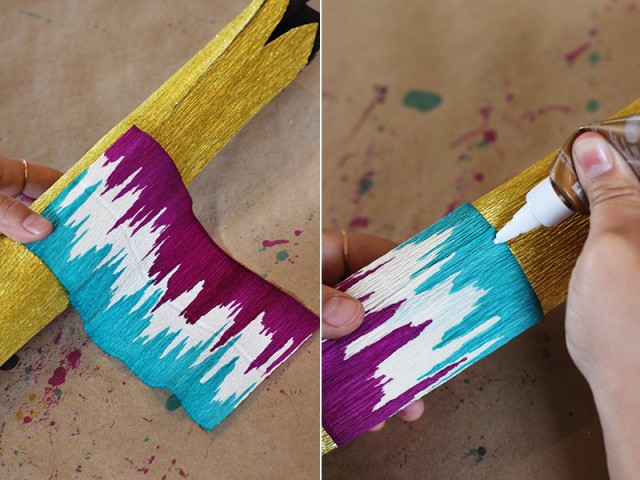 Then take a strip of Dresden paper and wrap it around the top of the ikat paper. Seal with glue and repeat on the bottom.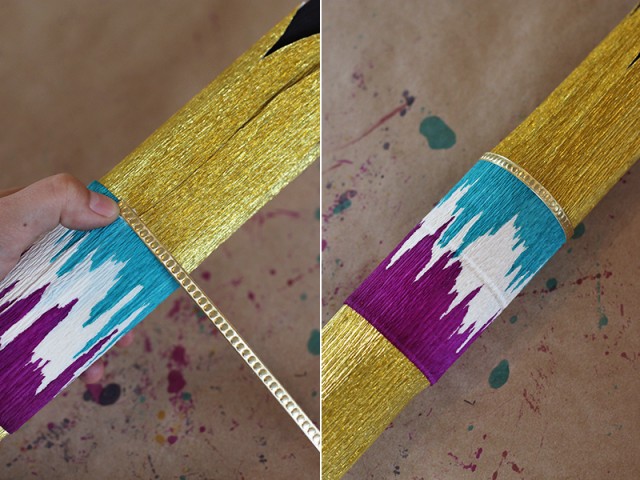 Insert another cardboard roll, into one end of the roll, until it's about half an inch from the inside roll. Gently pump the roll so that a pleated crease forms.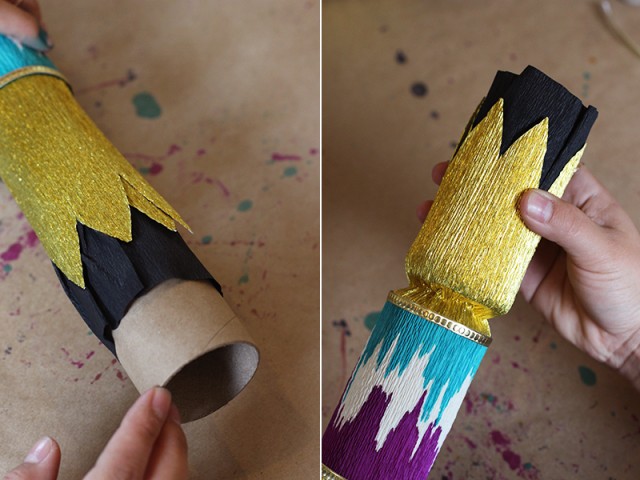 Take a pair of scissors and make tiny snips through the papers to perforate it. Remove the cardboard roll and tie a ribbon around the perforation. Fill the party popper with treats and confetti before repeating the same steps on the other side.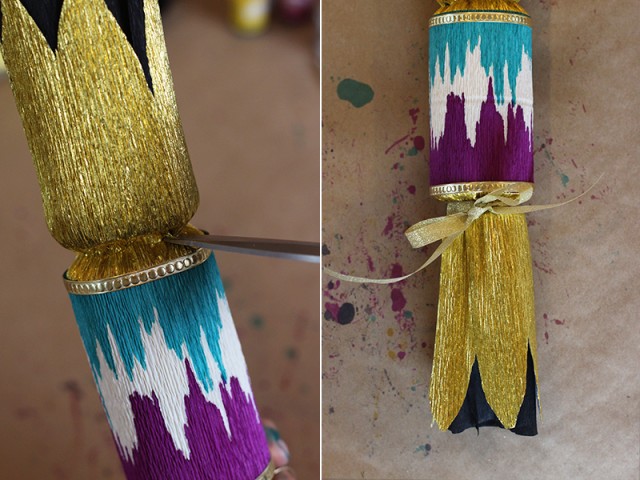 Pass them out to your guests and let two people pull each end of the cracker at a time. Whoever ends up with the larger portion of the cracker gets to keep the treats inside! Get the party poppin'!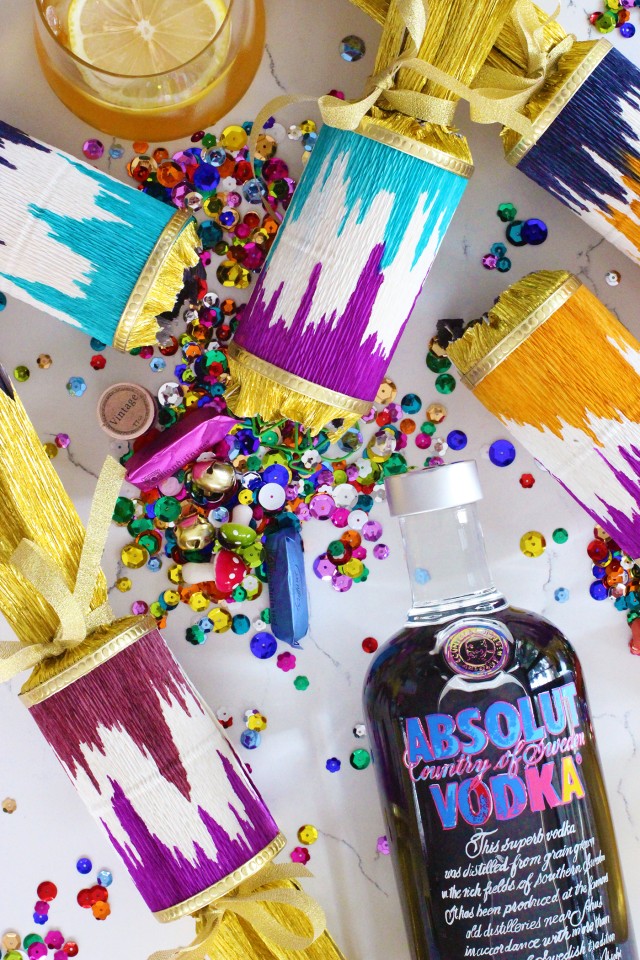 (images by HonestlyYUM)