Our favorite holiday of year has snuck up on us and once again, we're faced with the utmost important question: what are we making for Thanksgiving?! We've already mastered the ultimate turkey recipe but let's be honest, it's all about the sides – isn't it? We all have our best-loved traditions but for the next few weeks, we'll be inspiring you with kitchen tested, fool proof recipes, as well as a few of tips and tricks. First up: tips for your tablescape.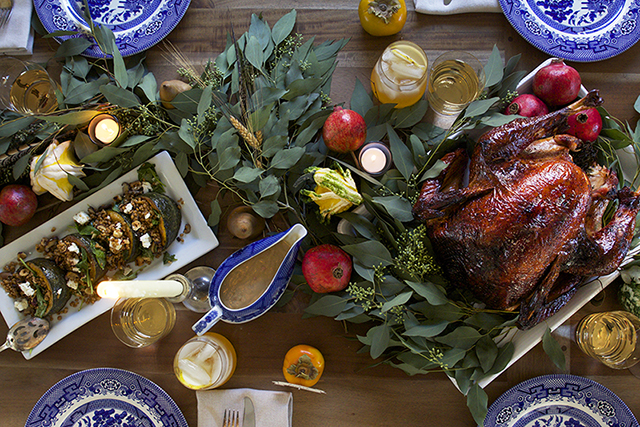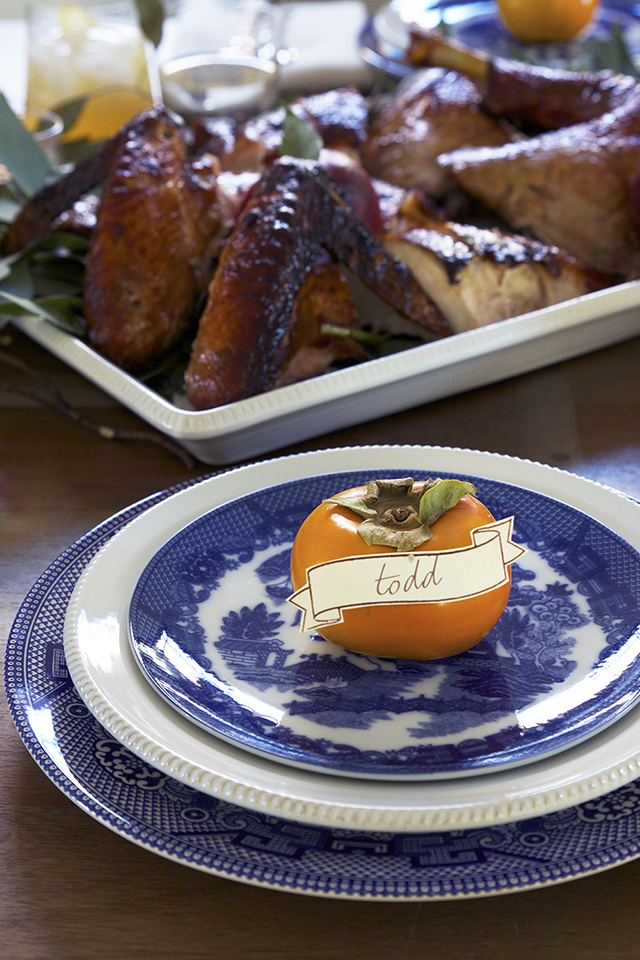 I've been in obsessed with antique Blue Willow china and have started collecting platters and dinnerware throughout the year. I thought it would be the perfect chinaware for Thanksgiving this year. Don't be afraid to add some bold colors to your table!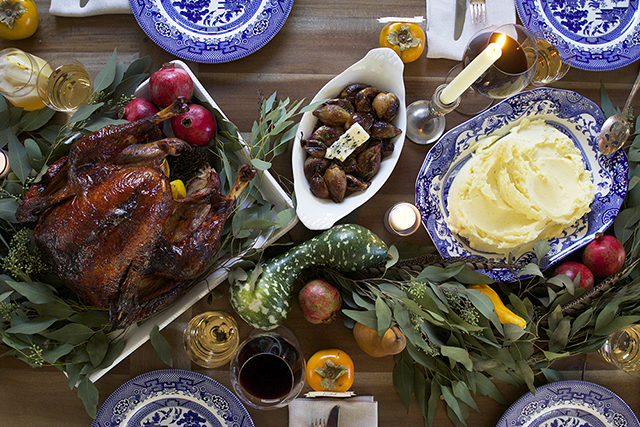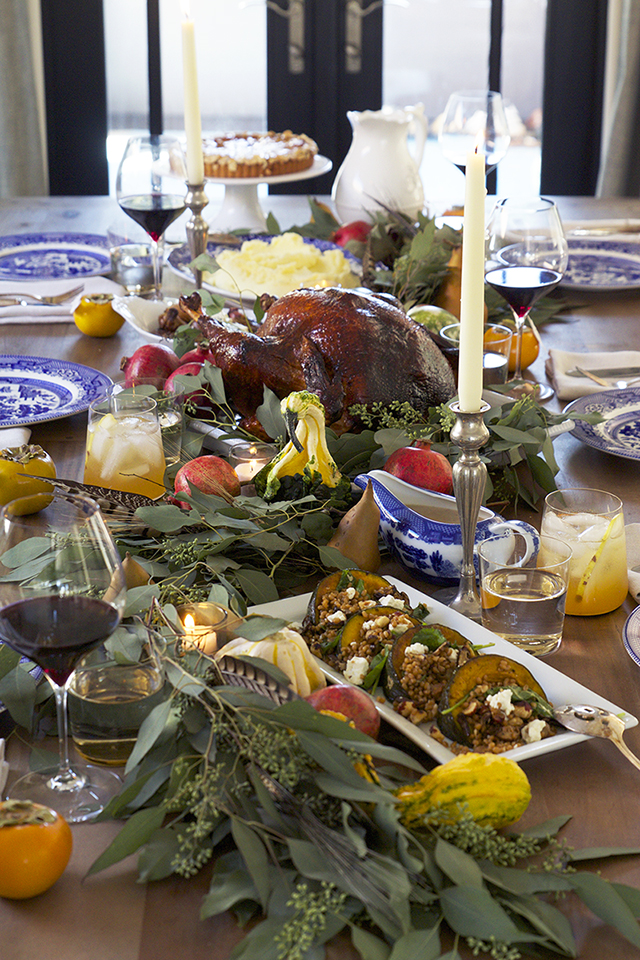 Go to your florist or local flower mart and buy branches of eucalyptus. Layer individual branches on top of each other and snake it along the middle of your table. Scatter gourds, pomegranates, and pears throughout and you've got an inexpensive, fall inspired centerpiece.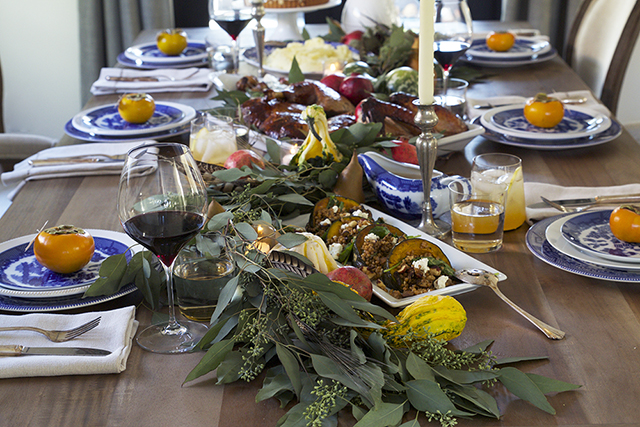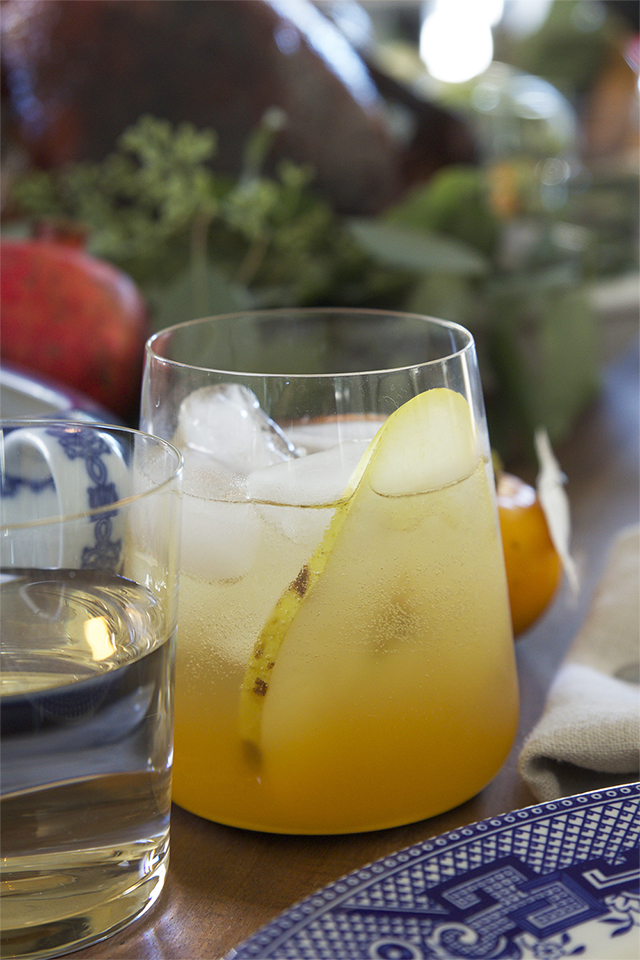 Place card holders don't always need to be fancy, especially when your colorful dinnerware is taking center stage. Use a thin pin or needle and pierce a name tag into a piece of fall fruit.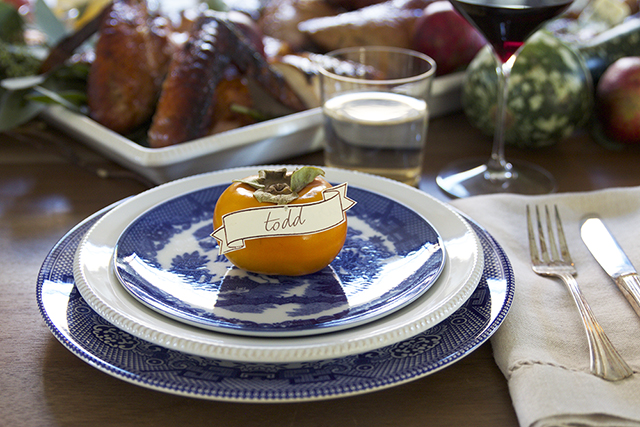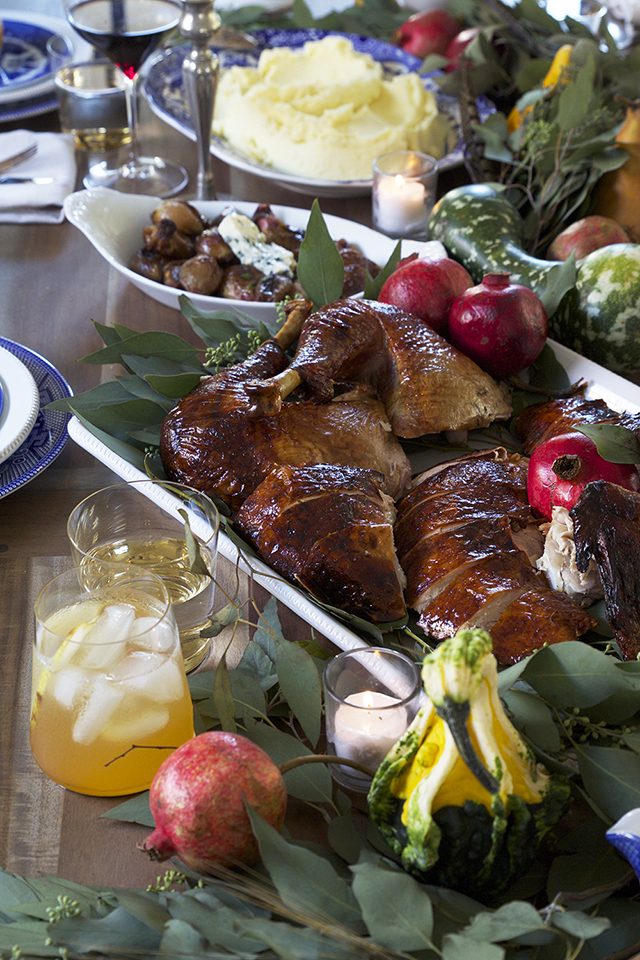 (images by HonestlyYUM)