Occasionally while I'm mixing drinks behind the bar I feel like I'm a mad scientist: a dash of bitters here, a droplet of tincture there . . . you get the idea. And as you know, I'm a huge fan of self-serve cocktail stations at parties. After all, I made a whole business out of it back in the day. So you can imagine my excitement when I got the idea for an evil drink lab this Halloween. With so many fun props to choose from, you can really get into the "spirit" of the holiday – get it, the spirit . . ? Sorry, I couldn't help myself.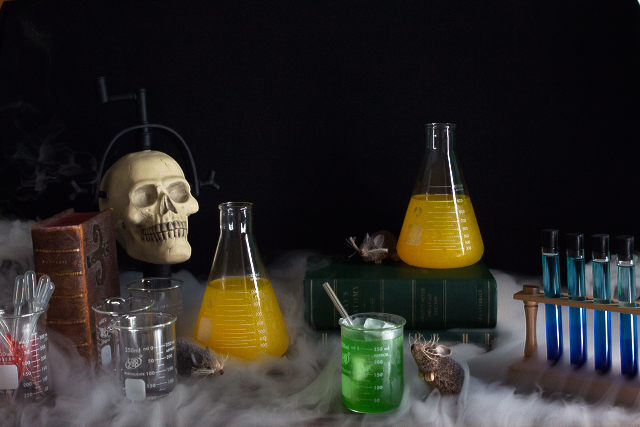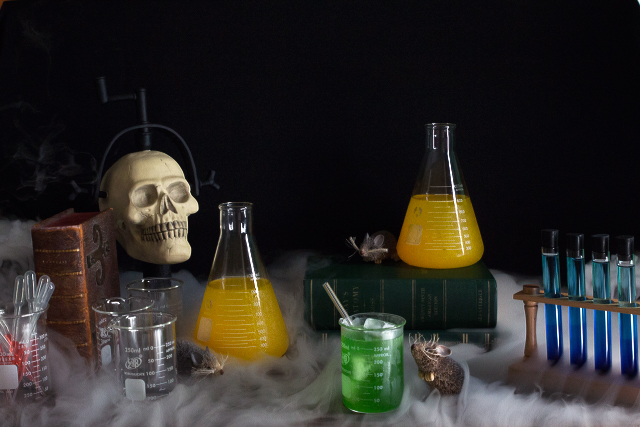 I wanted to push the styling to the max, so I decided to keep it simple with the cocktail. Just lemonade, vodka, and a little bit of food coloring. It is Halloween after all. Let's call them "Gremlin Drops".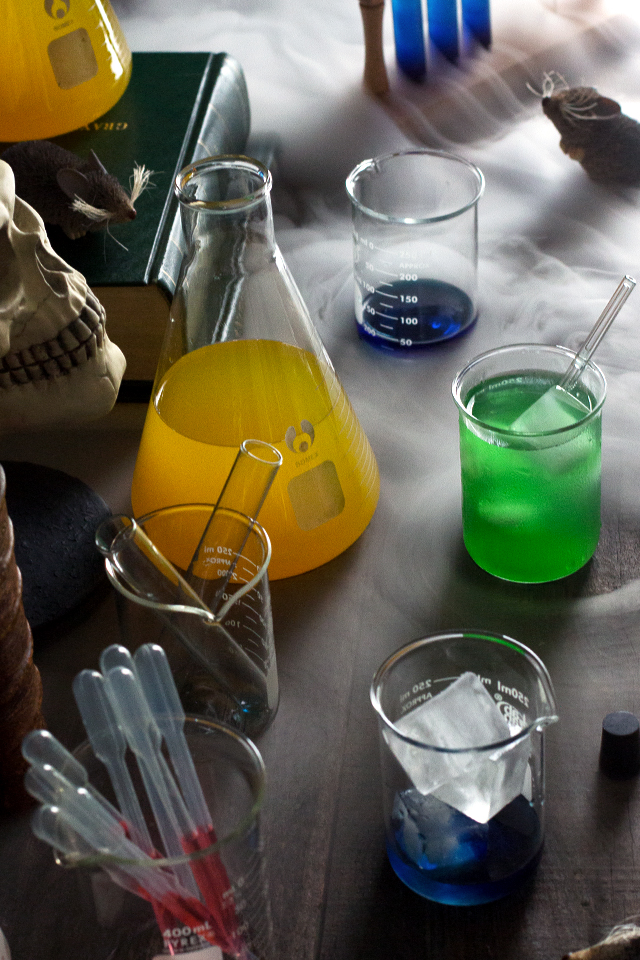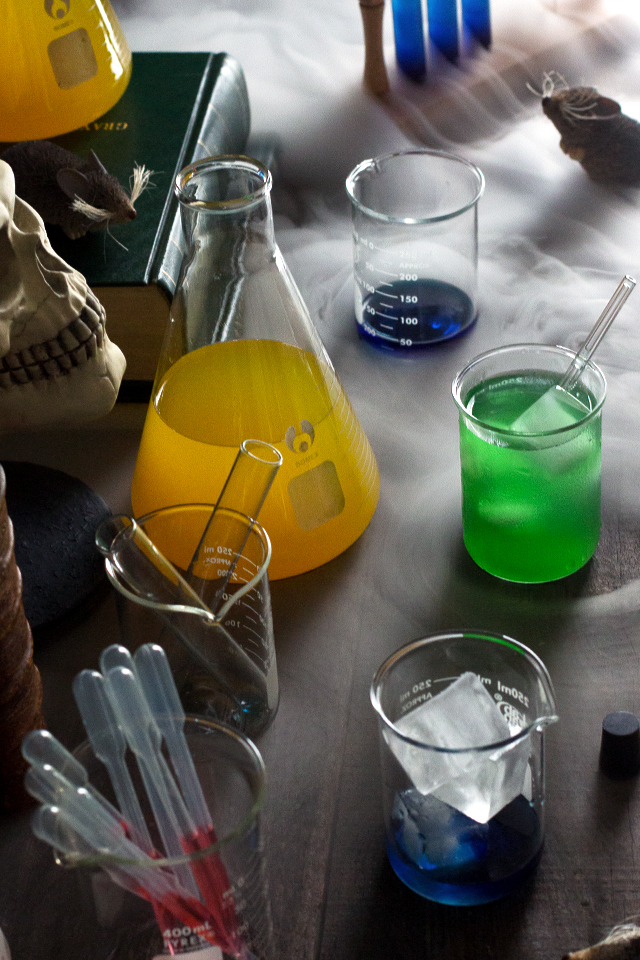 I used these awesome erlenmeyer flasks for the lemonade. Feel free to make your own fresh-squeezed lemonade. Again, I decided to keep the work to a minimum and go with a store bought brand. For about 30 oz of lemonade in each flask I added 5 drops of yellow food coloring.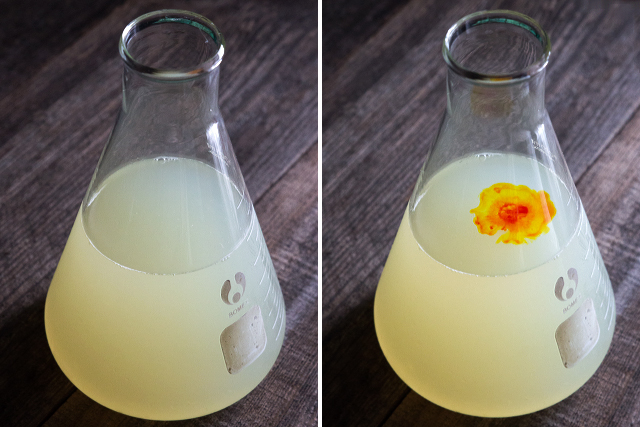 Trust me, it's impossible to not feel scientific when using test tubes. Yes, even if you're filling them with vodka. I filled each tube with about 1 1/4 oz of vodka. If you happen to have bigger tubes, go ahead and use more. Put one drop of blue food coloring in each test tube.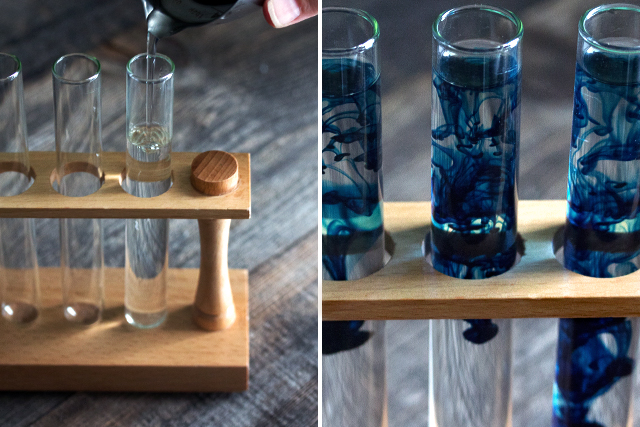 How cool, I mean evil is that?!?!!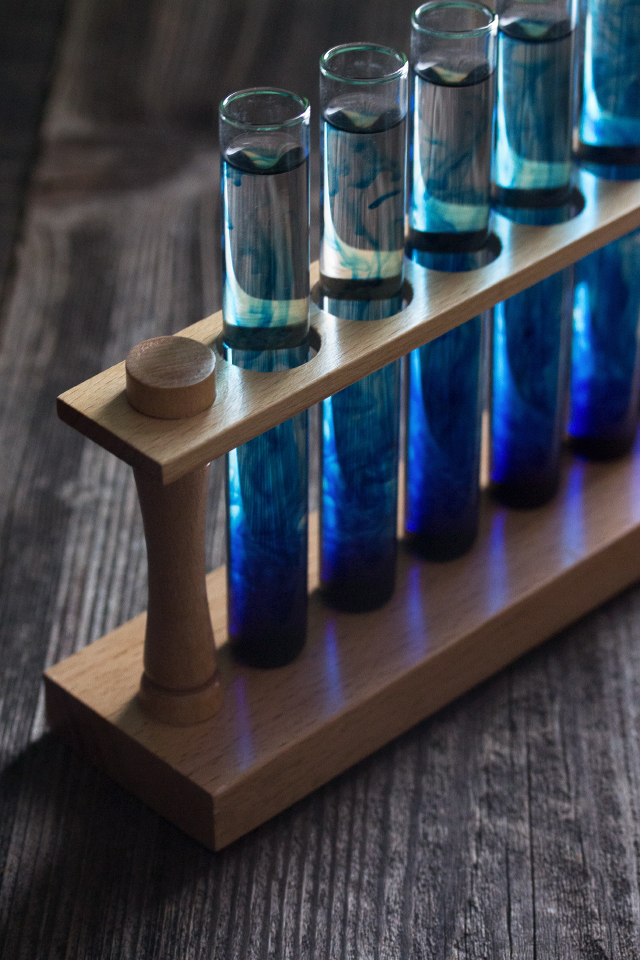 When it's time to serve, guests can grab a test tube of blue vodka (or whatever evil name you decide to call it) and pour it over a beaker of ice.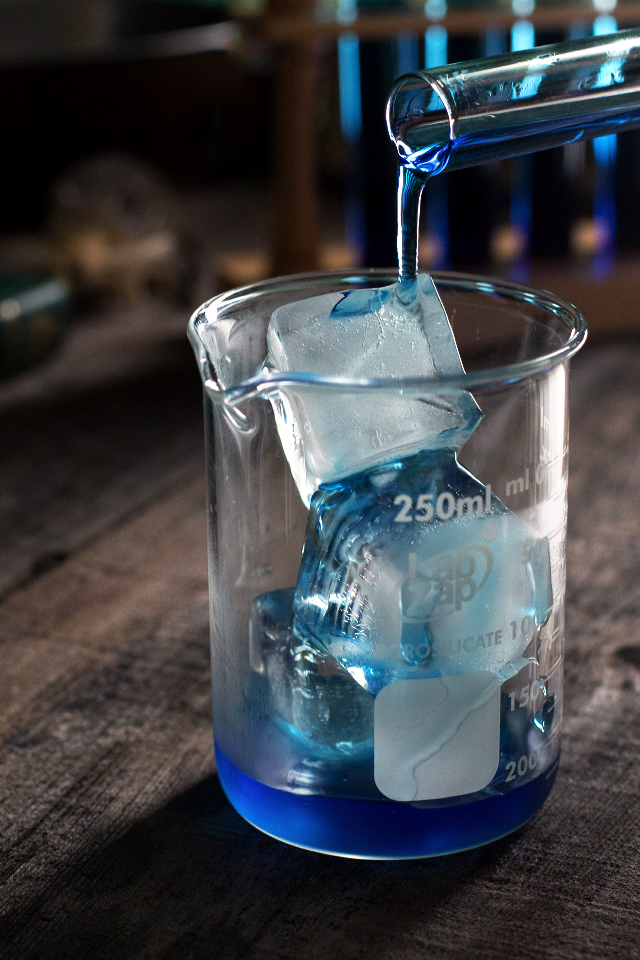 I used 250ml beakers for drinking glasses. Just line them up for people to grab.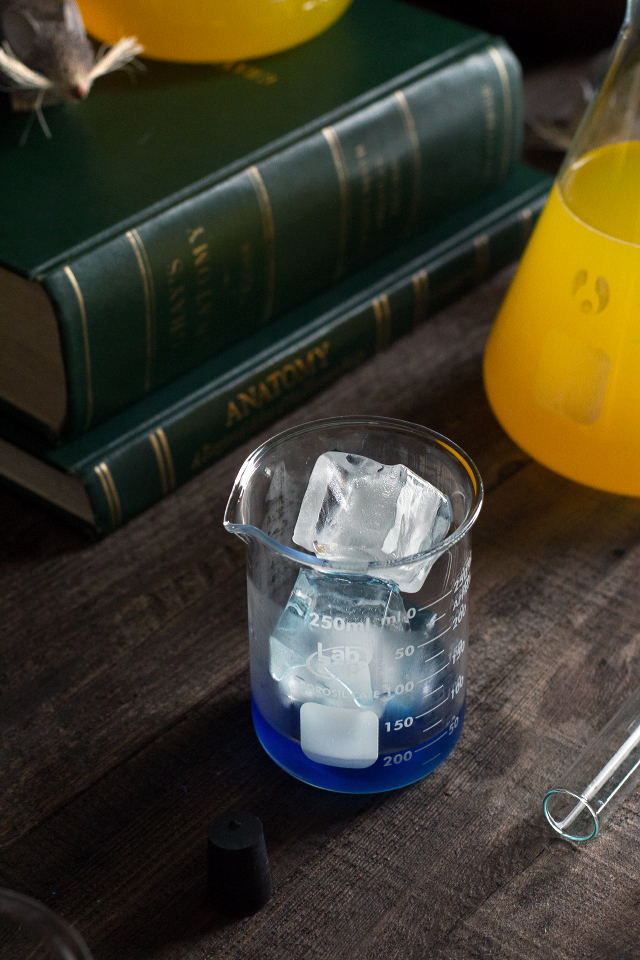 Next, guests can add the lemonade, err I mean gremlinade. I don't care how old you are, it's still awesome to see  the color change.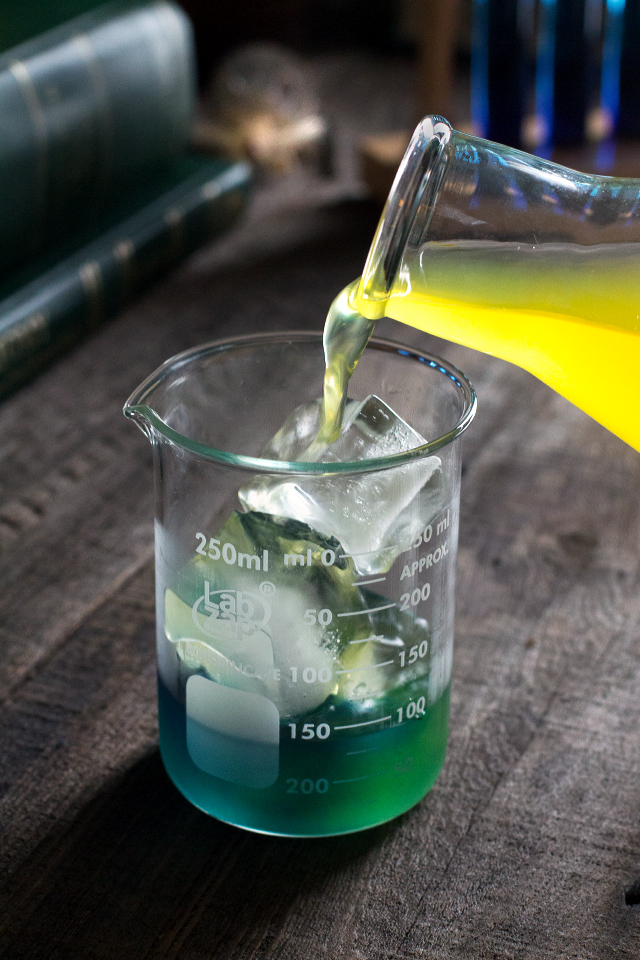 And you gremlin drop is complete. Buahahaha!!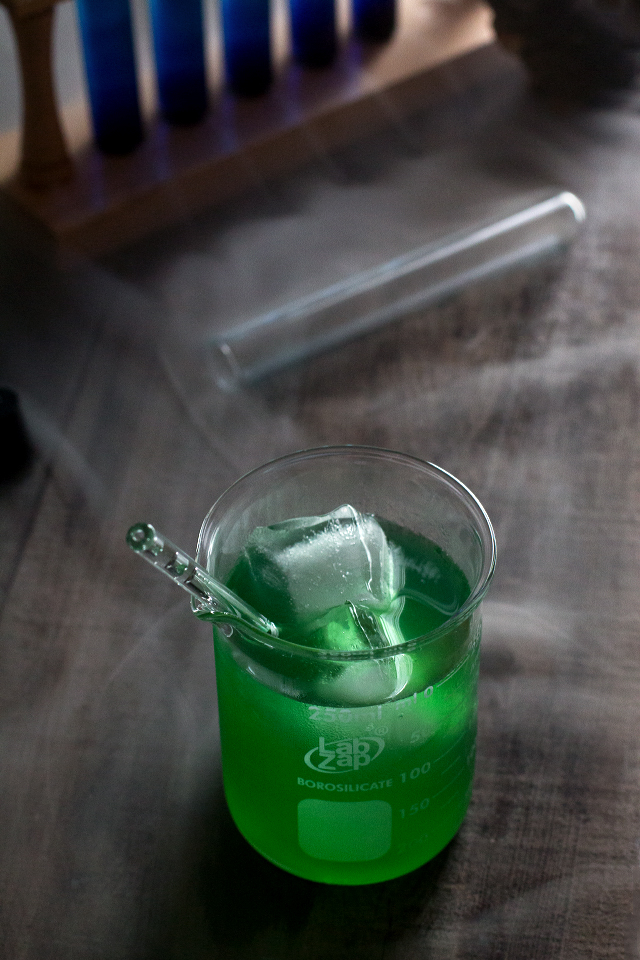 If you're feeling extra evil (like me) you can offer some pipettes of spicy devil's blood on the side – aka chili pepper tincture dyed red of course.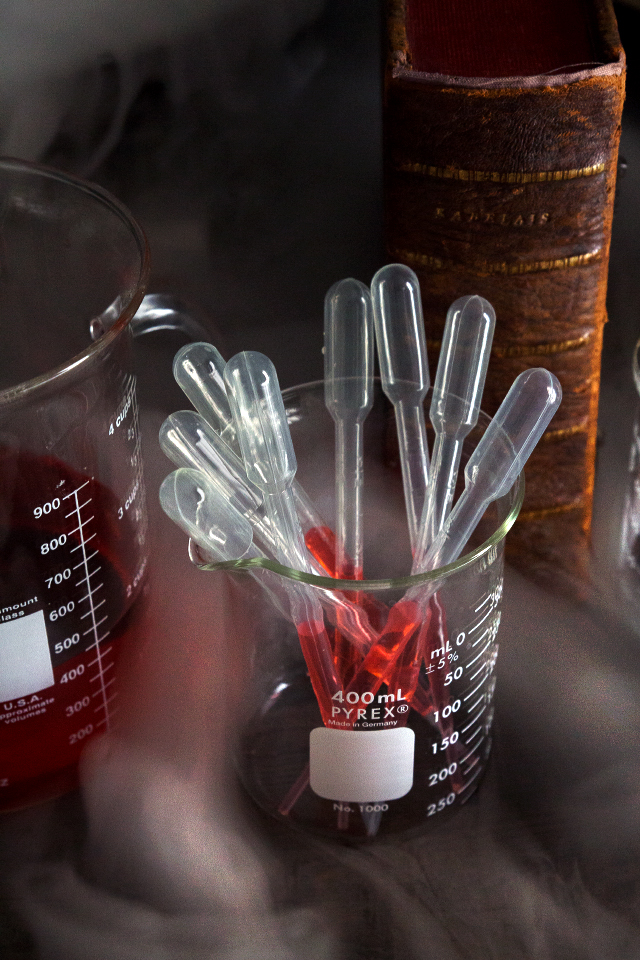 To make the chili pepper tincture pack a pint jar full of diced chili pepper (I used Thai peppers) and cover completely with a high-proof neutral spirit. Seal and store in a cabinet for 72 hours. Strain and store in a jar – will last indefinitely.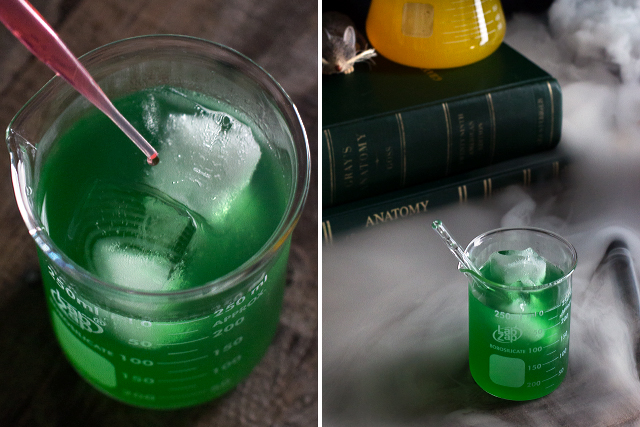 Don't forget to style with evil props of your choice. I just couldn't pass up this skull in a vice!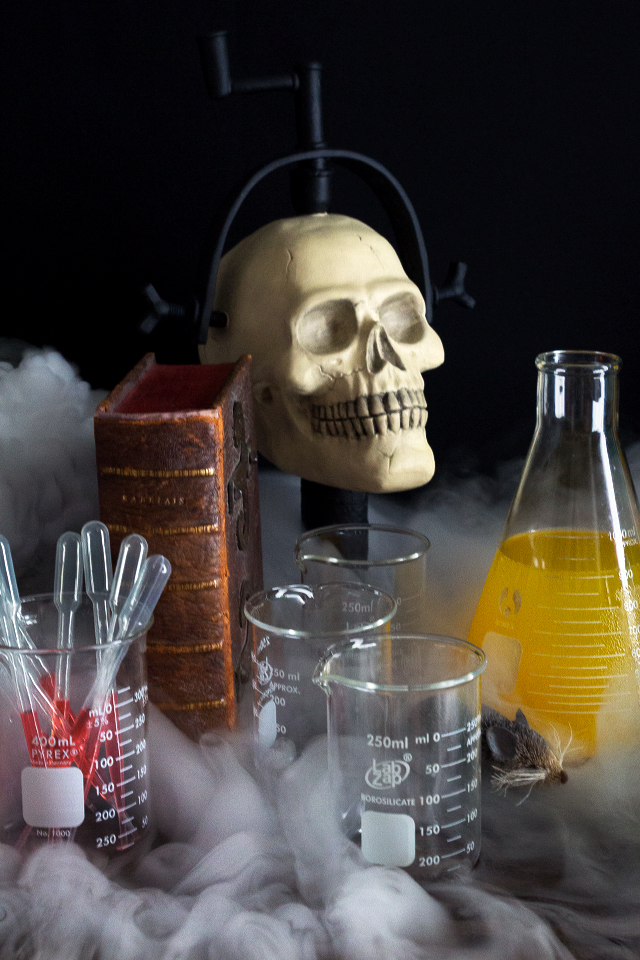 And no evil drink lab would be complete without dry ice. Remember, do NOT handle dry ice with your bare hands or use it in your drink. Specific types of containers will shatter if they are exposed to dry ice, so make sure you are handling it appropriately.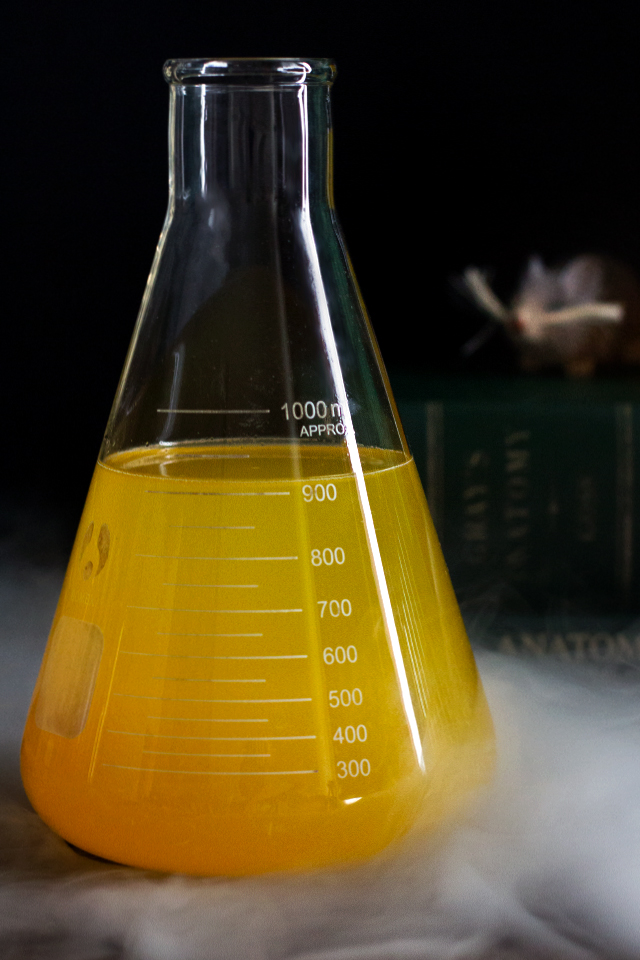 Watch out for those pesky lab rats. Eeeeeek!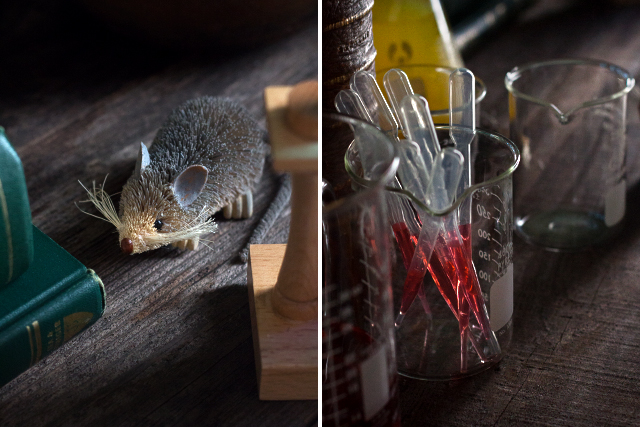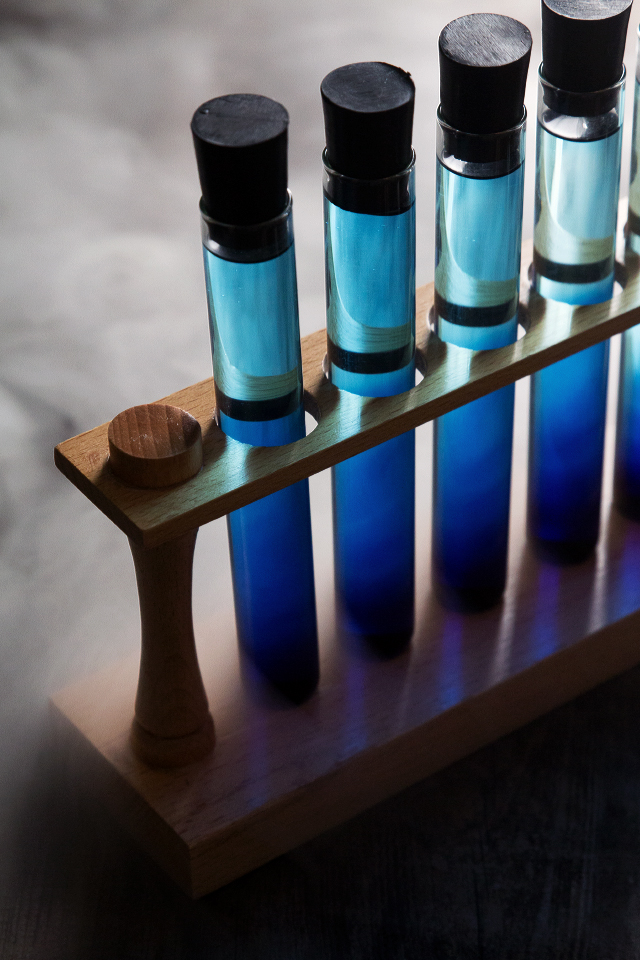 The straws I used were some of the coolest utensils I've used in a while. Not only are they look great in the evil drink lab, but in everyday beverages as well. They're made out of glass, and therefore reusable.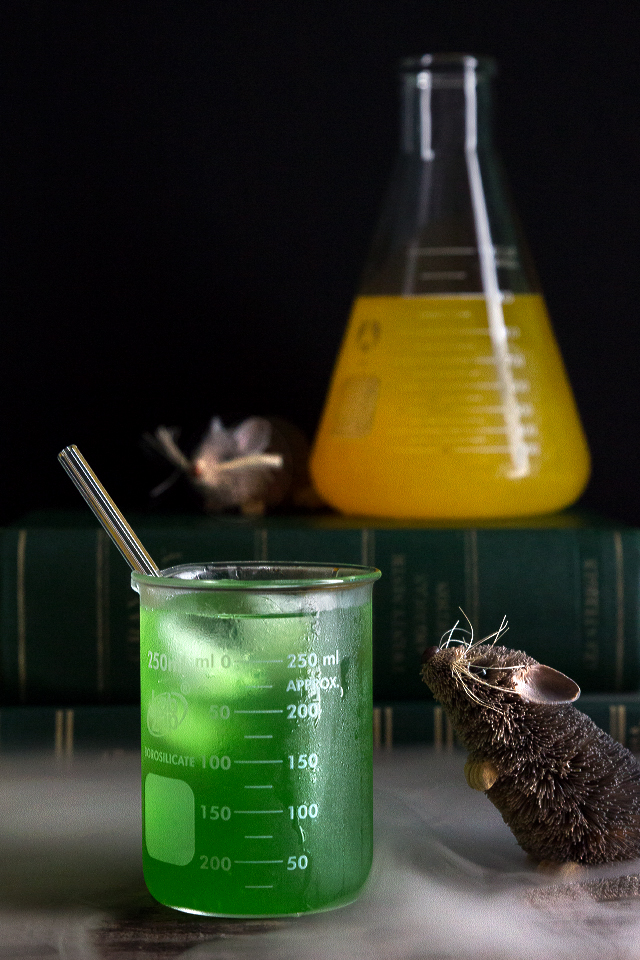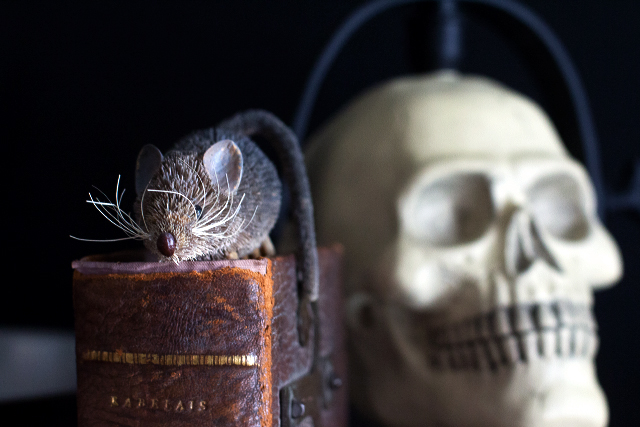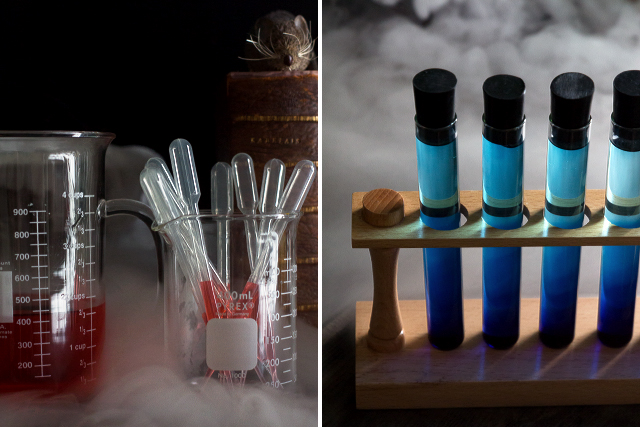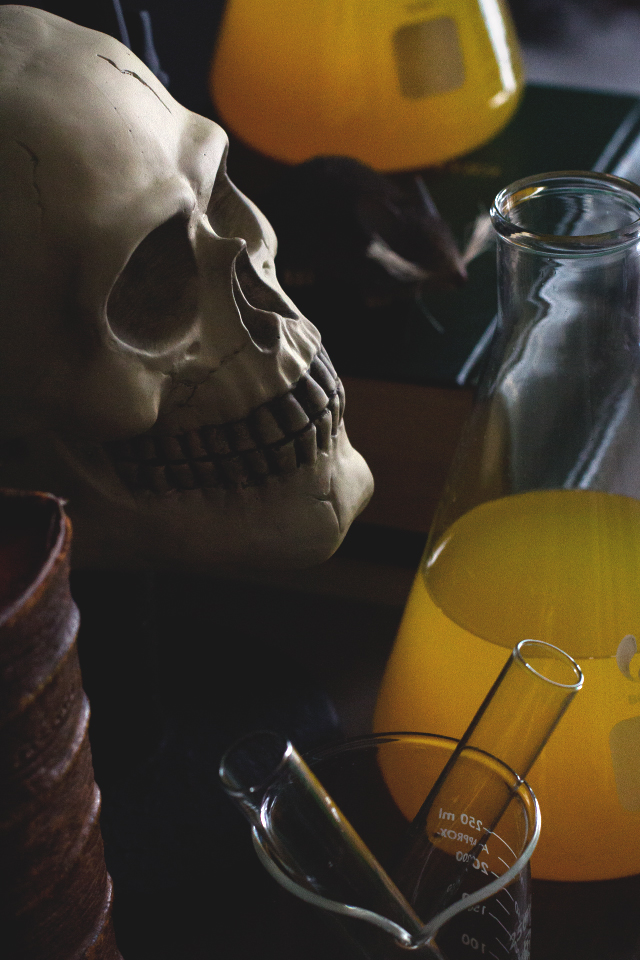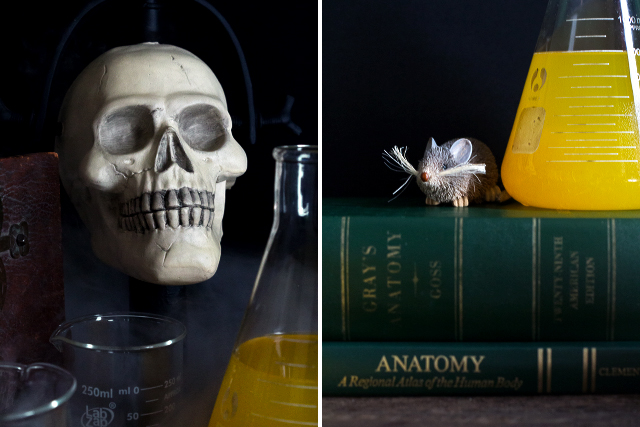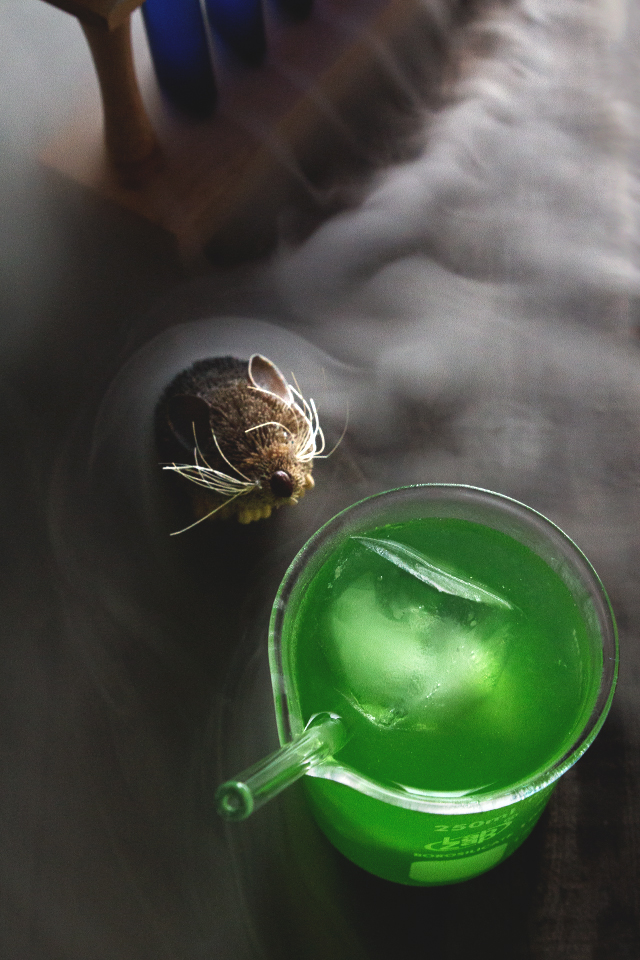 Have a happy, safe, and scary Halloween!!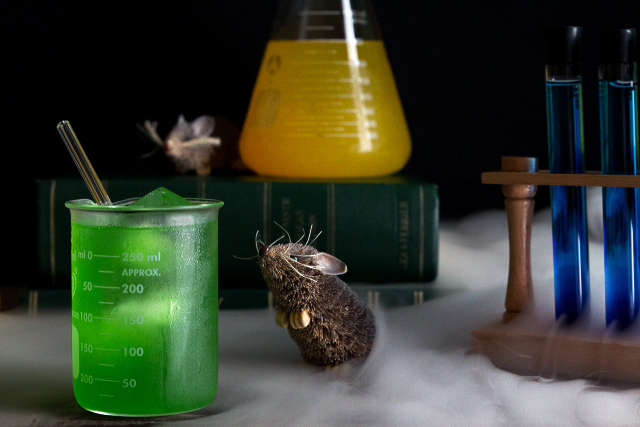 Gremlin Drops

Ingredients:

1 1/4 oz blue vodka
5 oz gremlinade
dash of spicy devil's blood tincture (optional)

Directions:

Pour one test tube of blue vodka over a beaker full of ice.
Add ~ 5 oz of gremlinade.
Top with a dash of spicy devil's blood tincture and serve.
(images by HonestlyYUM)