There are the kinds of places you travel to that turn out to be better than you could expect just from reading about the place. Seville is one of those cities for me. It's everything people say it is: a charming city with narrow cobblestone streets and a unique mixture of medieval and Moorish architecture and an intense passion for Andalusian culture. But after spending a few days in Seville, I can see why people fall in love with this city and why you just have to experience it for yourself. Sure, I may have fallen for the sorta touristy horse-drawn carriages and the orange-tree shaded sidewalk cafes, but the fall was good. Seville charmed the pants off of me and fed me some of the best food I've had in Spain– a winning combination in my book.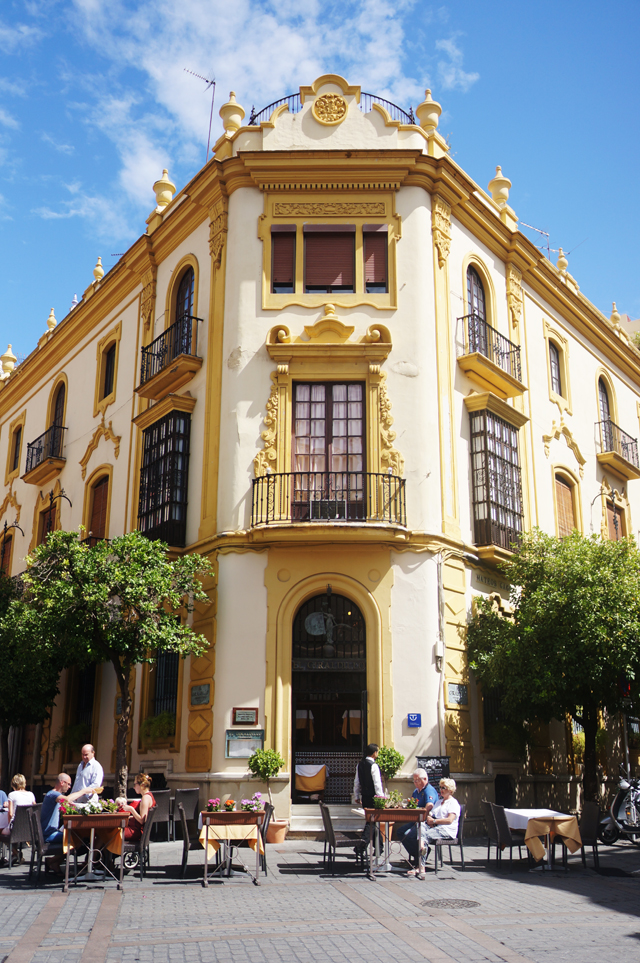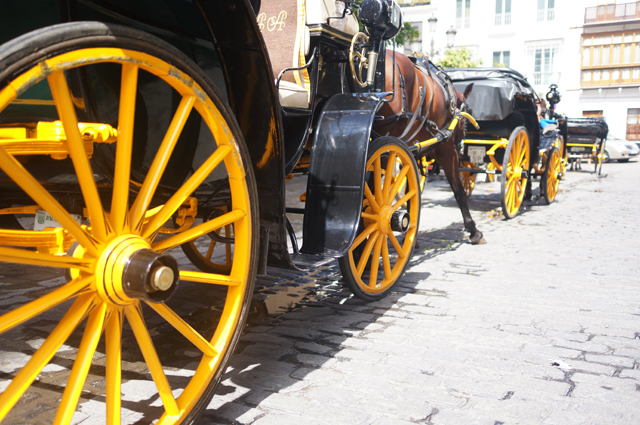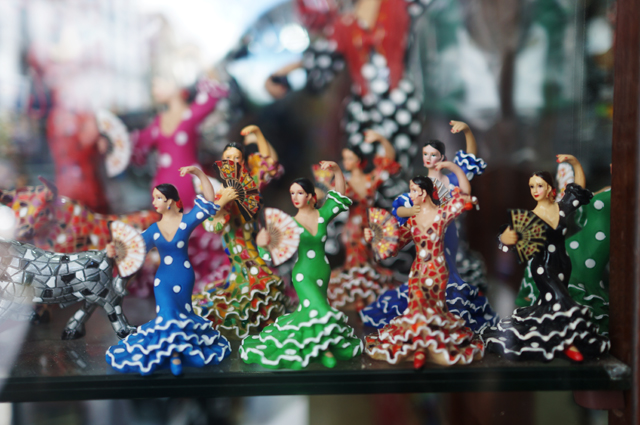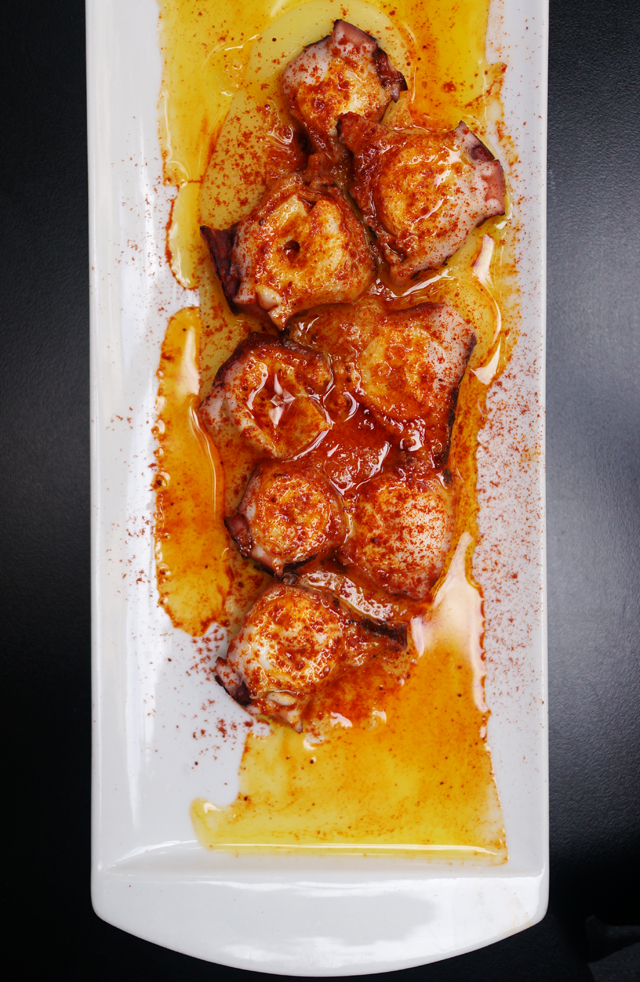 Where to eat:

La Azotea: This tapas restaurant does seafood right! Each dish was so well executed. The restaurant has several locations in Seville so the menus may be different, but definitely try the octopus served on a thin layer of silky potatoes.
Eslava: It seemed like everyone we talked to recommended this place and for good reason. The tapas are simple but really unique like the cigarillo filled with algea and cuttlefish or the slow poached egg yolk over a mushroom cake with truffle.
La Brunilda Tapas: Excellent tapas. We ordered plate after plate of the salt cod fritters with pear aioli and the risotto with Idiazbial cheese, a sharp Basque sheep milk cheese, was my absolute favorite dish.
El Rinconcillo: If you're looking to change things up from the more modern tapas bars, check out the historic El Rinconcillo– Seville's oldest tapas restaurant that opened in 1670!
Confiteria La Campana: Stop in for a coffee and pastry at the counter of this shop that was established in 1885. Conveniently located at the end of Calle Sierpes, it's the perfect resting place after a day of shopping.
La Cacharreria de Sevilla: If you're looking for a traditional Spanish breakfast, La Cacharreria de Sevilla is a must. In addition to ordering the toasts, try their yogurt muesli bowls with fruit. (Bonus tip: Directly across the street from La Cacharreria de Sevilla is a cookie shop called Dulce Regina, which sells the best salted white chocolate chip cookie I've ever had)
Casa Moreno: This unassuming small shop of canned and cured meats actually serves tapas in the back– a place to eat tapas with the locals.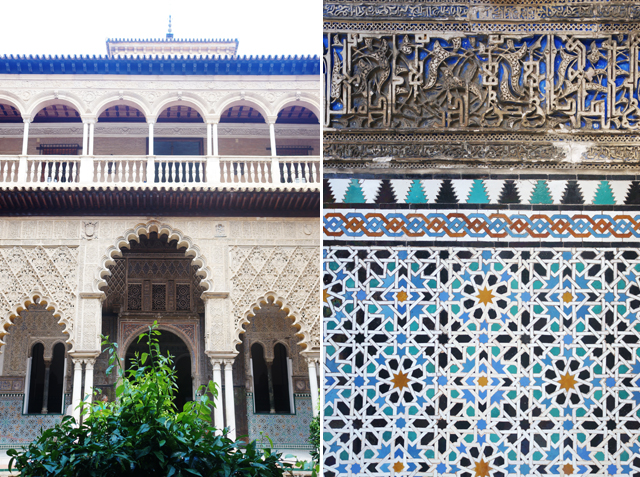 Where to shop:

Calle Sierpes: Take an afternoon to wander this street shopping the stores selling beautiful traditional lace mantillas, fans and castanets.
Maquedano: Open since 1896, this store is the place to go for a fine hat!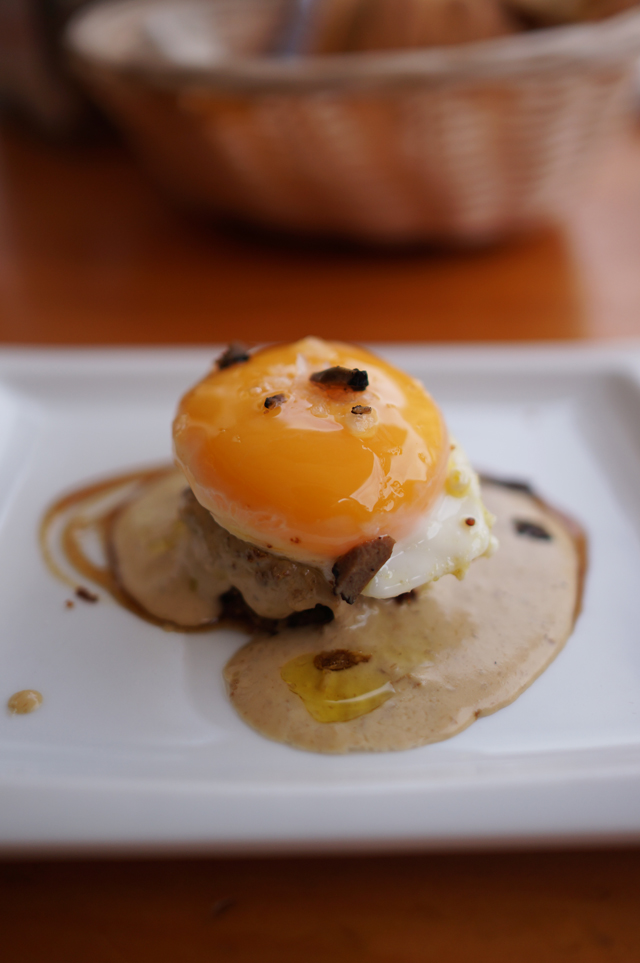 Where to stay:

Hotel Alfonso XIII: This palatial hotel was built in 1916 in anticipation of the Ibero-American Exposition of 1929. Ever inch of this hotel's Arabic-inspired architecture is orate and sumptuous. If you don't stay here, it is worth popping in to walk through the halls of this gorgeous hotel and have a drink or two!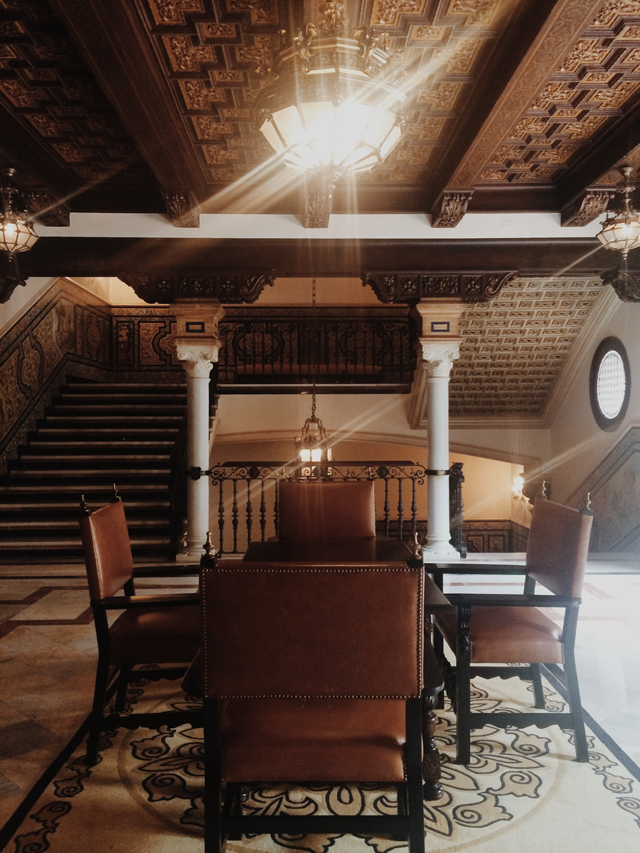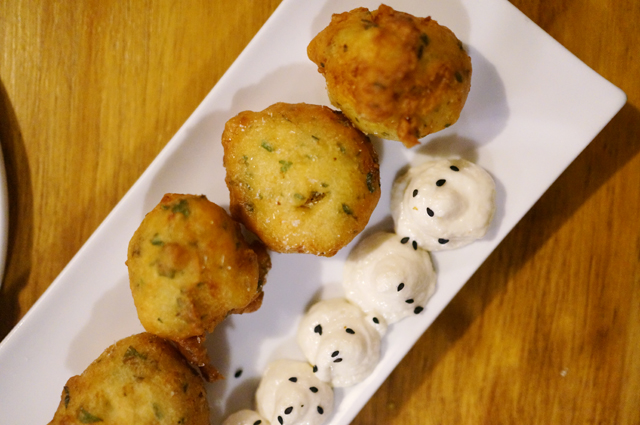 What to see:

Seville Cathedral: Every city has a stunning and impressive cathedral, but I think Seville wins the prize for most impressive. The jaw-dropping height of its organs and gothic arches will have you staring upwards for at least half an hour. Go up the Giralda, formerly a minaret when the cathedral was built as a mosque, for sweeping 360 degree views of Seville.
The Alcazar: If you find Moorish architecture as beautiful as I do, you must see the Alcazar! This royal palace is one of the oldest in Europe that is still in use today.
Plaza de Toros: The Plaza de Toros is one of the oldest bullfighting rings in Spain and Plaza de Toros offers guided tours that will lead you through the ring and explain the rich history of this tradition in Seville.
Plaza de Espana: Built in 1928 for the Ibero-American Exposition of 1929, the Plaza de Espana is located in the Maria Luisa Park and is a stunning display of the Renaissance Revival architectural style. Today the plaza is used as a government building, but visitors can walk around the pavilions and the main plaza. (Bonus tip: For you Star Wars fans, some scenes from Episodes 1 and 2 were shot here!)
Flamenco Dancing: I'll be the first to admit I didn't want to see flamenco for fear of being dragged through some boring touristy crap. But, I'm so glad I did because it was one of the highlights of our time in Seville. We went to Tablao Flamenco El Arenal, but there are plenty to choose from– just make sure you do some research so you get the best experience!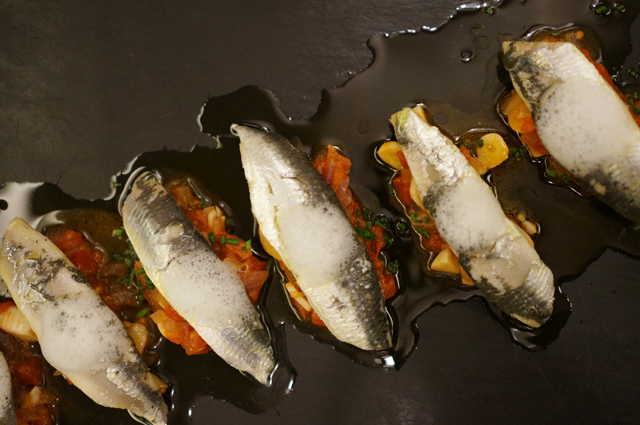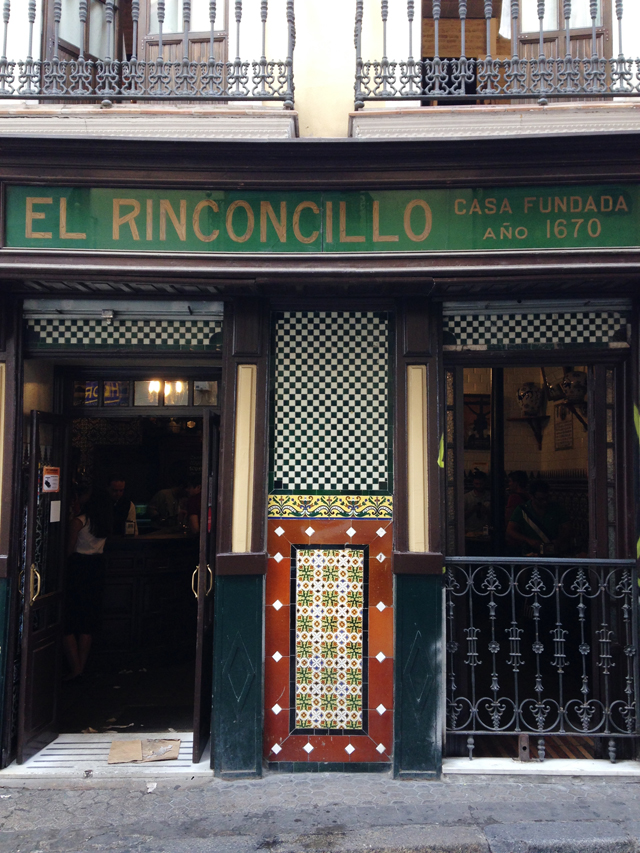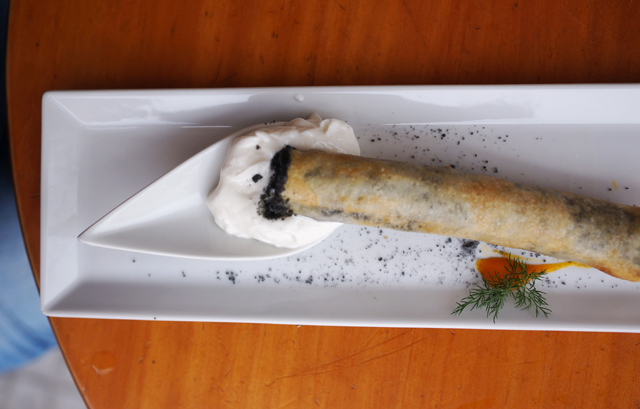 (images by HonestlyYUM)