Traveling to Spain has been a dream of mine ever since I can remember. So many opportunities came and went through high school and college to study abroad, but I never went. Now, I'm finally in Spain! My trip started in Barcelona and before I left for my vacation I spent many hours researching the best things to eat in the city. My conclusion? Barcelona has far too many good eats to squeeze into four days. So with not a minute wasted, not a meal squandered, I took to the city and tried to fit in as many tapas and glasses of cava as possible!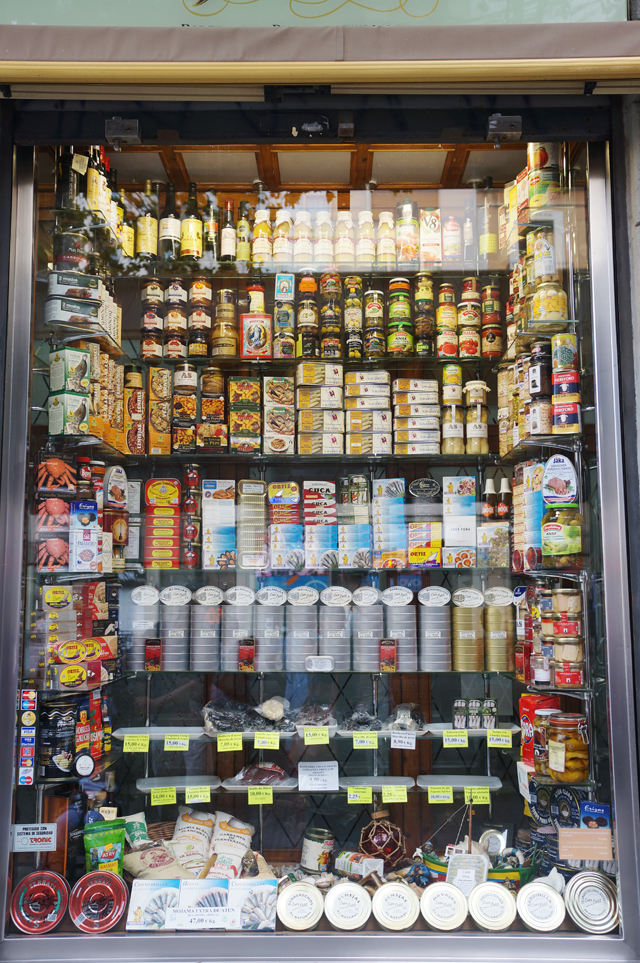 Bar Pinotxo: Crowd your way to a bar seat at Bar Pinotxo in the crowded Mercat de la Boqueria for some home-style cooking. The small tapas stand is right in front of the main entrance off La Rambla. You won't miss it, it's the one with owner Juanito greeting you from behind the bar– one of the friendliest people in Barcelona!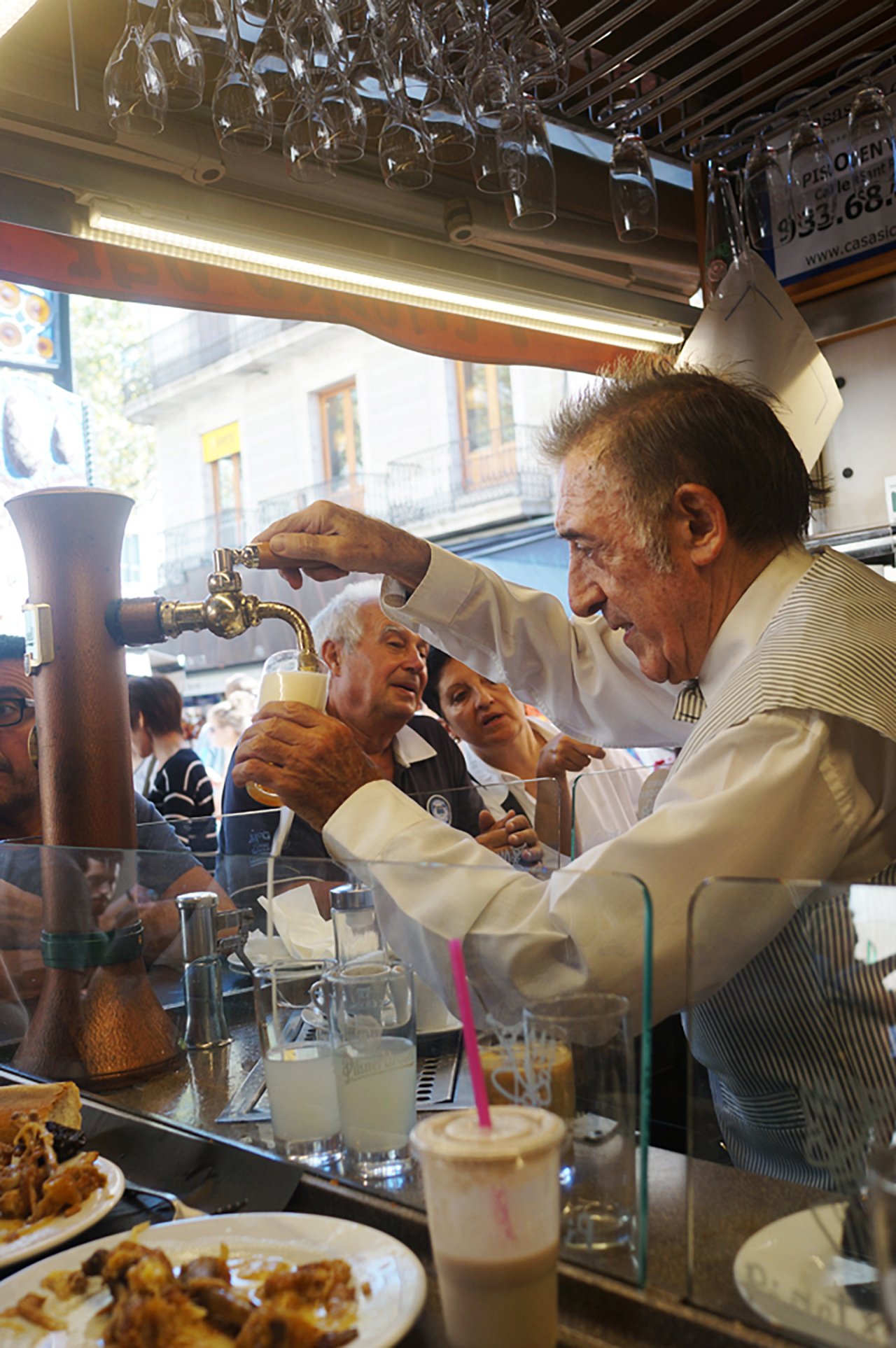 La Cerveceria Catalan: A beautiful tapas restaurant with a wide array of beers and great sangria. If you arrive for a late dinner, be prepared to wait. Don't worry, the a pre-meal drink on the sidewalk makes the wait go faster.
Bodega 1900: Didn't plan your meal months in advance and forgot to reserve a table at Ferran Adria's restaurant Tickets like me? Head over to Adria's Bodega 1900 and you can still try those famous liquid olives.
Euskal Etxea: This charming tavern serves up all kinds of pintxos, tapas served on toothpicks. They're the perfect accompaniment to a few glasses of cava and red wine. Your bill is tallied up by counting how many toothpicks are left on your plate!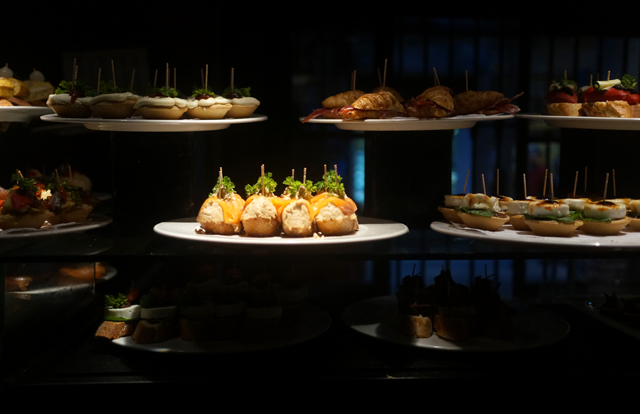 Mercat Santa Caterina: This market is a less-crowded, less-touristy version of Mercat de la Boqueria (also worth stopping by). Walk around the stalls and take in all the local cheese, cured meats, fresh fruit juice, olives, fruit, nuts . . .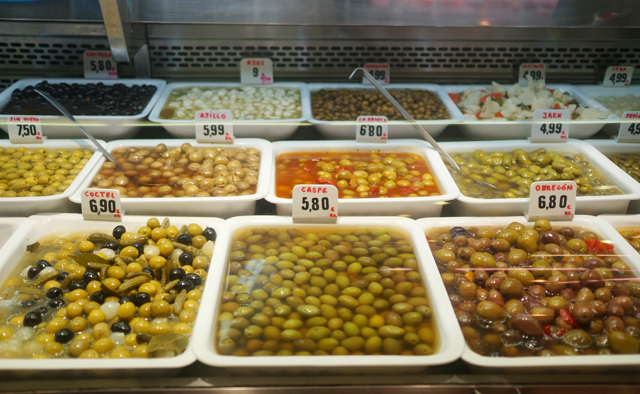 Jamon Experience: You can't talk about Spanish food without gushing over jamon. No doubt you'll have your fill of jamon iberico in Spain, but pop into Jamon Experience to sample all kinds of freshly carved cured ham. Find one you like and bring some home as gifts!
Gocce Di Latte: Surprisingly, there are a ton of gelato places in Barcelona, but the place to go is Gocce Di Latte. The gelato is some of the best I've ever had (and I include Italy in that statement!). Try classics like coffee and pistachio or unique flavors like cardamom or Catalan cream.
Casa Gispert: This quaint shop open since 1851 specializes in grains, coffee, cacao and spices. Pick up a bag full of whole toasted nuts and dried fruit for a walk around the trendy and funky El Born neighborhood.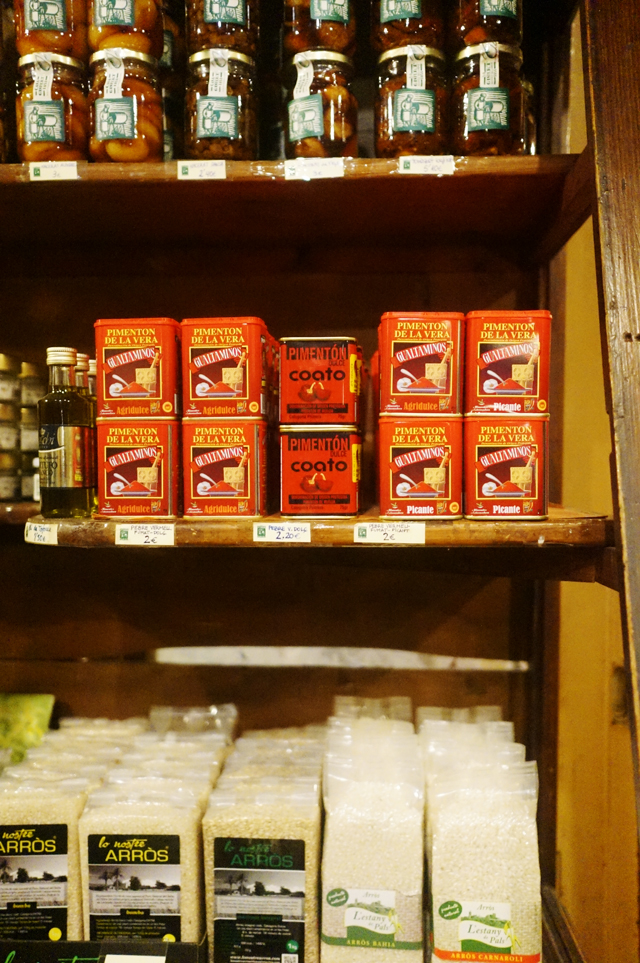 La Manual Alpargatera: What are shoes doing in a food guide? Hey, you're gonna be doing a lot of walking between all this eating so pick up a pair of custom-made espadrilles at this famous store frequented by Salvador Dali!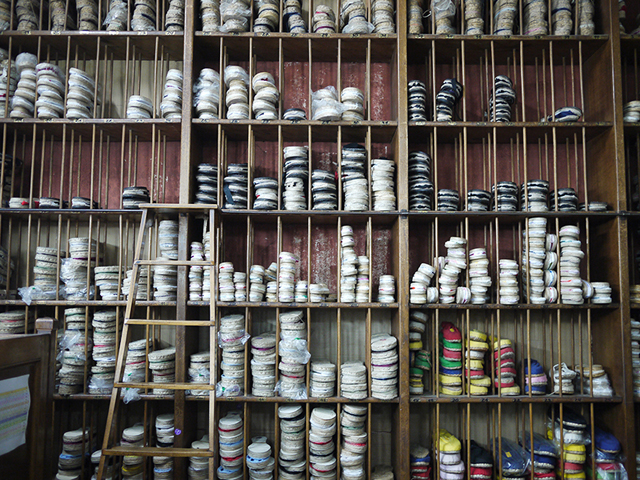 (images by HonestlyYUM)