To say that I'm jealous of Erica and Karen's adventures in Spain would be an understatement. Don't get me wrong, it's a well deserved trip, after months of studying for the Bar exam. And while I've never studied for the Bar, I've studied in several bars in my life. Just sayin' . . . Anyway, I suppose if I'm not off with the ladies in Spain the least I can do is fake it, right? I present to you the kalimotxo, aka, red wine and coke. Hey, don't knock it 'til you rock it! This curious combo is a Spanish staple, and frankly just what I look for in a drink: namely, simple and delicious. Plus, it's got sort of a Dr. Pepper thing going on – nothing wrong with that. Give it a go, and tell me what you think!!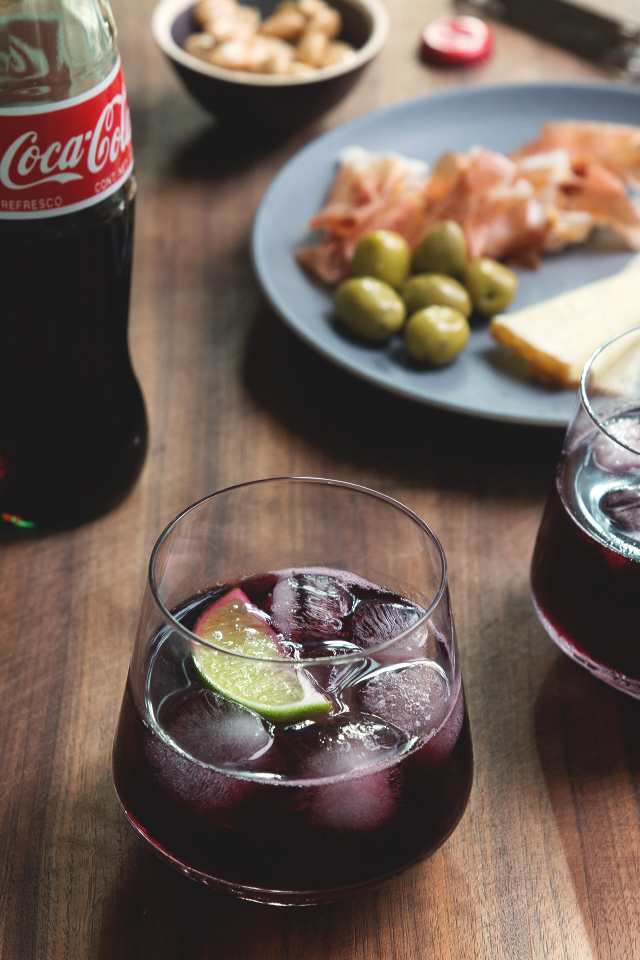 Add equal parts red wine and coke into a glass full of ice and serve. Don't forget the tapas!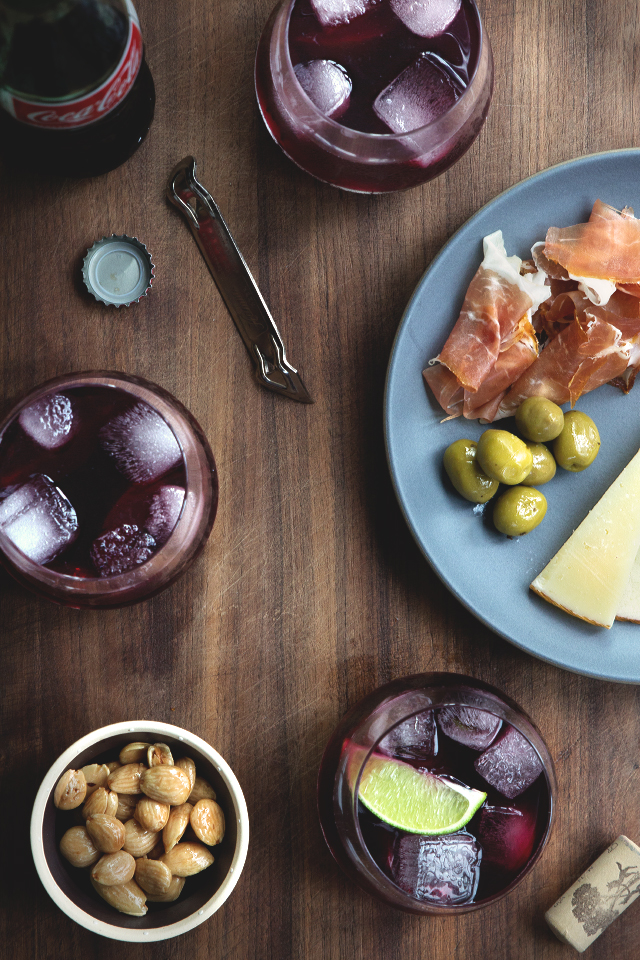 Kalimotxo (red wine and cola)

Ingredients:

4 oz Spanish red wine
4 oz cola

Directions:

Add equal parts red wine and cola into a tumbler full of ice and serve.
(images by HonestlyYUM)