Summer has been a little crazy 'round these parts. Let's just say that it's truly a season of celebration. I'll explain more later, but for now you'll have to trust me. Regardless, we thought it would be the perfect time to revist our ricotta crostini party – this time, spicing things up with an assortment of cheeses and more of our favorite seasonal toppings. Sadly, my nacho cheese and pickled jalapeno crostini didn't make the cut! I guess I better stick to the cocktails. Hopefully our little summer crostini party inspires your inner party animal and gives you some creative ideas for your next gathering. Now if you'll excuse me, I have some eating to do . . .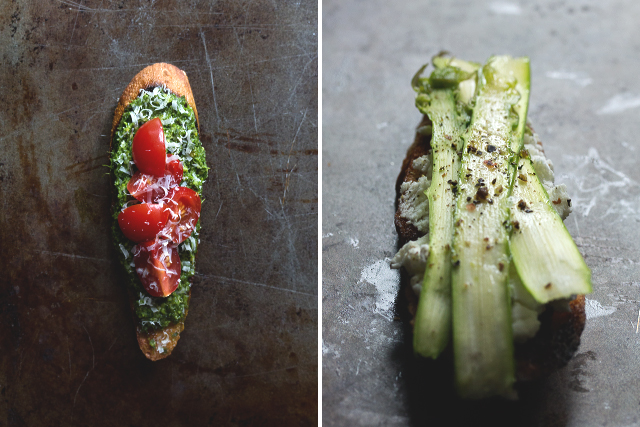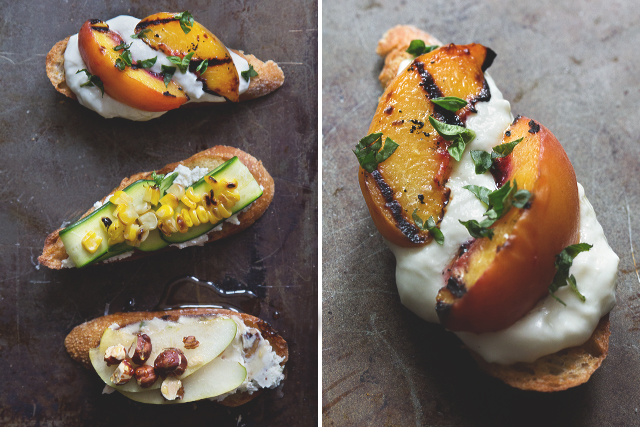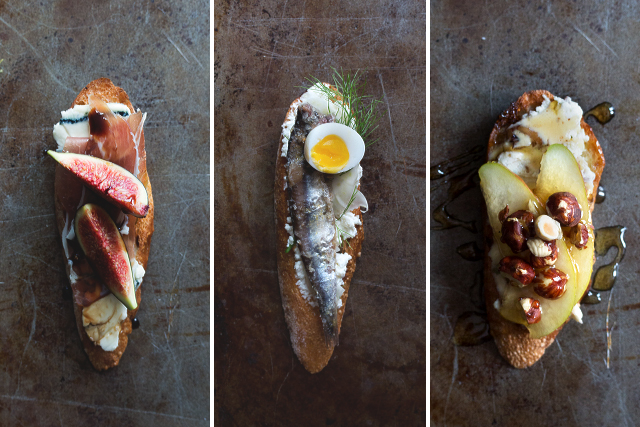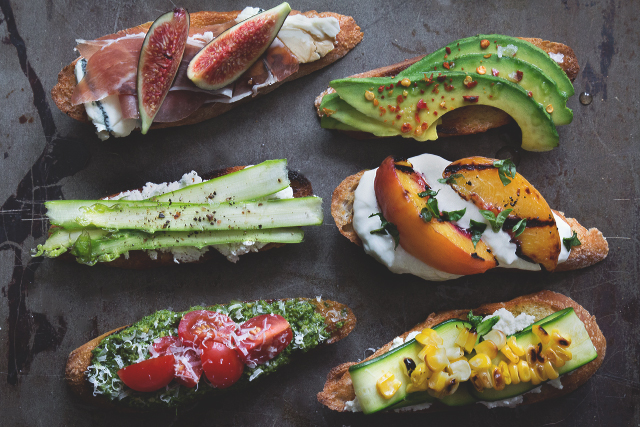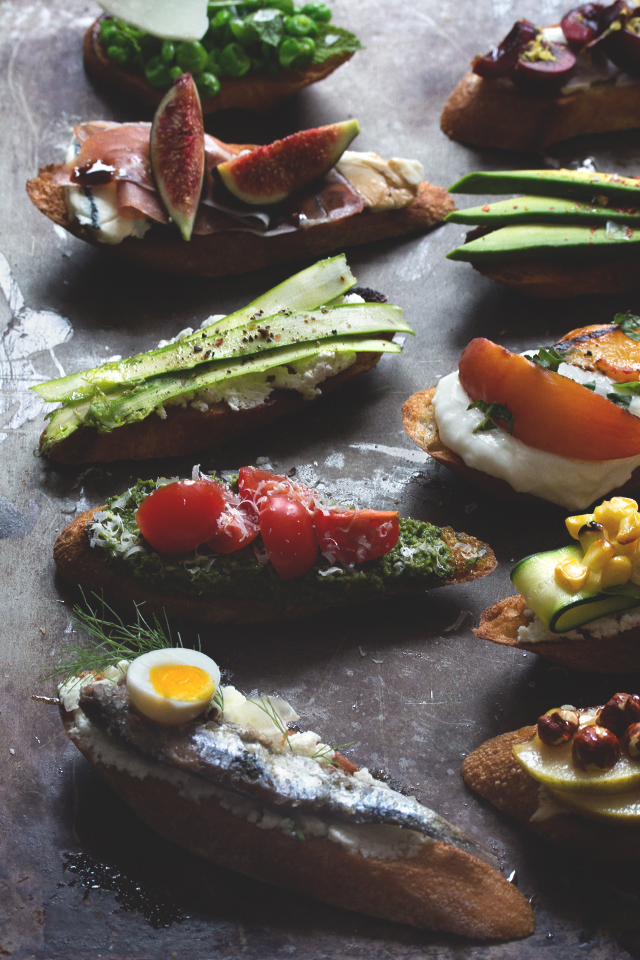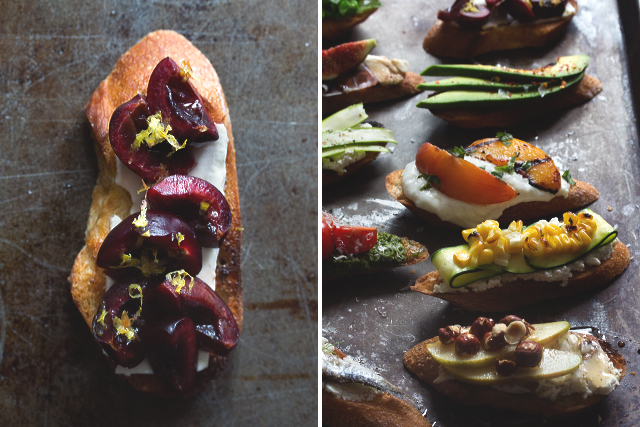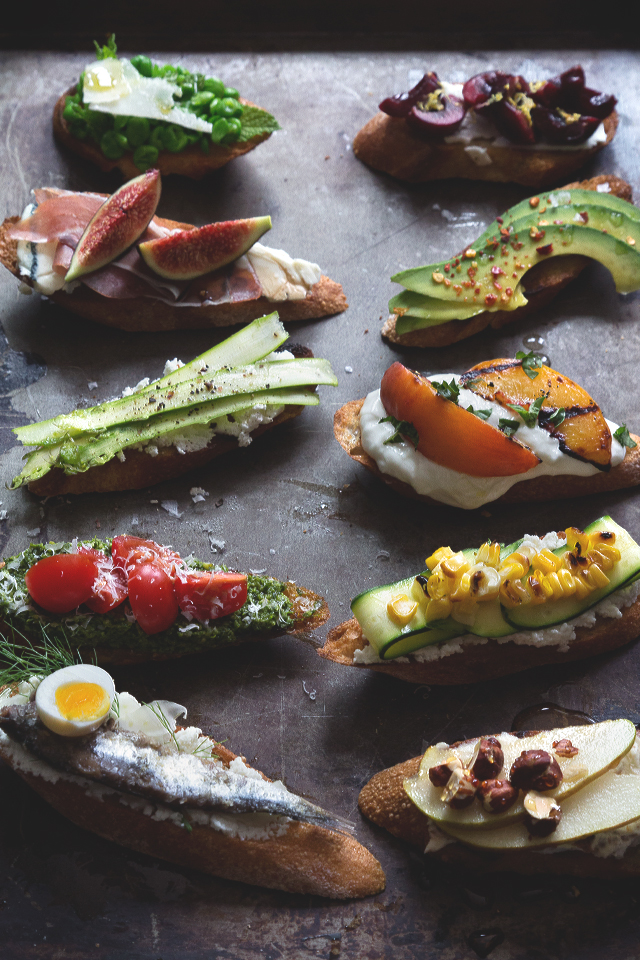 Summer Crostini Party

Top Row: 

mashed english peas with mint, flake salt, olive oil and shaved parmesan; french feta with macerated bing cherries and lemon zest.

2nd Row: 

blue cheese with prosciutto, black mission figs and balsamic vinegar glaze; avocado with chili flakes, lemon juice and olive oil.

3rd Row: 

ricotta and shaved asparagus; burrata with grilled peaches and basil.

4th Row: 

arugula pesto with cherry tomatoes and grated parmesan; goat cheese, marinated zucchini ribbons and grilled bi-color corn.

Bottom Row: 

ricotta with anchovy, shaved fennel and quail egg; gorgonzola walnut spread with pears, chives, toasted hazelnuts and honey.
[linktopost slug="ricotta-crostini-party"]
(images by HonestlyYUM)