Ice cream week here at HonestlyYUM wouldn't be complete without a roundup of some of our favorite scoops from around the Bay. I can proudly say that we truly boast some of the best ice cream, well, just about anywhere! Hopefully this list is helpful for those of you visiting the SF Bay Area. And locals, please chime in with your favorites – inevitably I left out some well-deserving spots (there are so many amazing choices!!!). I definitely plan on heading back out for a few more cones this weekend. Speaking of which, don't forget to stop by Fentons Creamery's 120th anniversary celebration this Sunday, July 20th, from 12-3pm for some serious ice cream fun!
Coconut Chocolate Chip Almond (Vegan) – Ice Cream Bar, San Francisco
This 1930's style soda fountain in Cole Valley has floats, phosphates, shakes and sundaes – not to mention some of the best ice cream I've EVER eaten – vegan or not.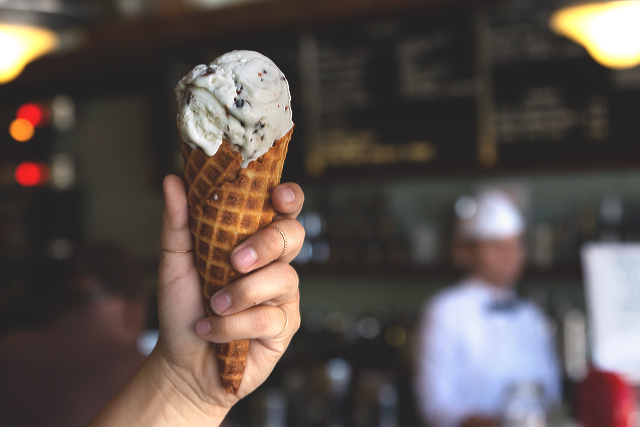 Ube – Mitchell's, San Francisco
One of San Francisco's oldest ice cream parlors, Mitchell's knows a thing or two about making ice cream. In fact, I'd drive days for a scoop of their Ube (purple yam). Luckily, it's just right across the Bay in the Mission district.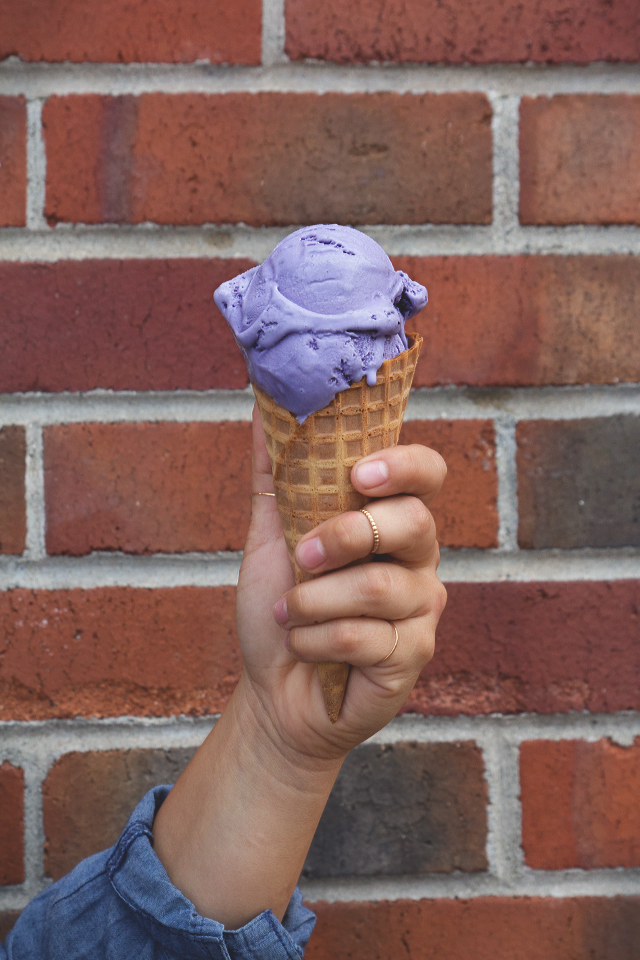 Lemon Meringue – Ici, Berkeley
Soft, fluffy meringue is mixed right into this beautiful creation. Oh, and make sure you get a cone – there's a surprise at the bottom!
Butternut Curry – Tara's Organic, Berkeley
If you're into some seriously creative, savory flavors in your ice cream then Tara's is for you. I was also a big fan of their garam masala.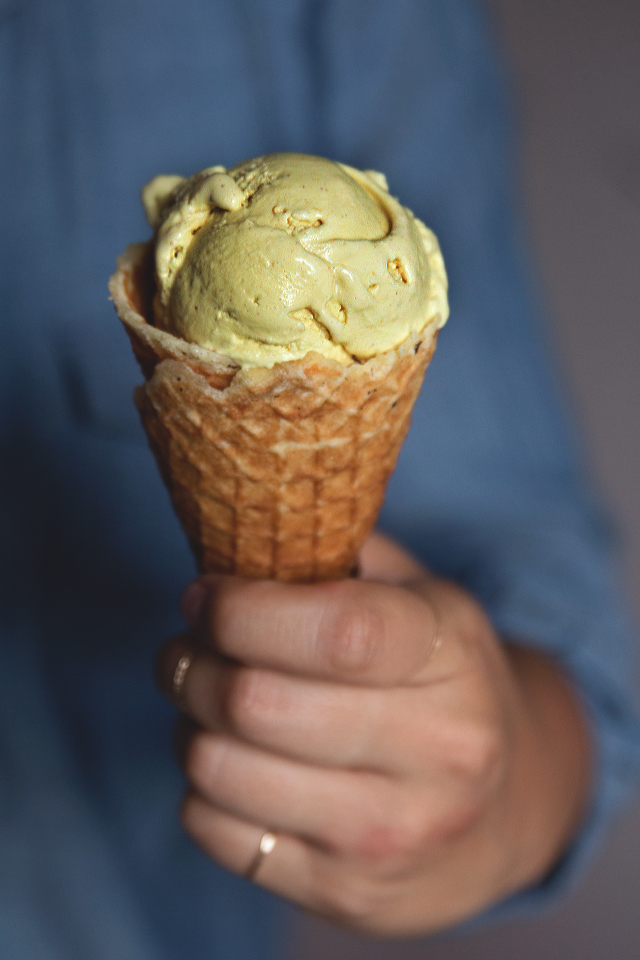 TCHO Chocolate – Smitten, Oakland
While I dig several of Smitten's flavors, their TCHO 60.5% Chocolate might be my favorite chocolate ice cream in the Bay. Talk about rich and creamy. And as you Smitten fans know, your ice cream is made to order using liquid nitrogen!!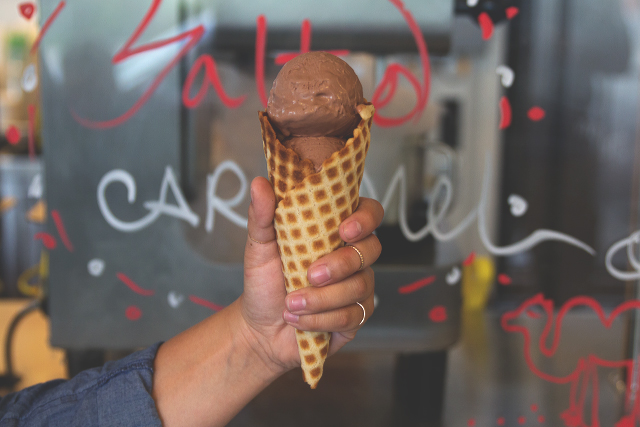 Black Sesame – Marco Polo, San Francisco
This tiny little shop way out in San Francisco's Parkside district is home to a variety of interesting flavors: durian, jackfruit, lychee, and red bean to name a few. But it's their black sesame that has me making the trip out from the East Bay.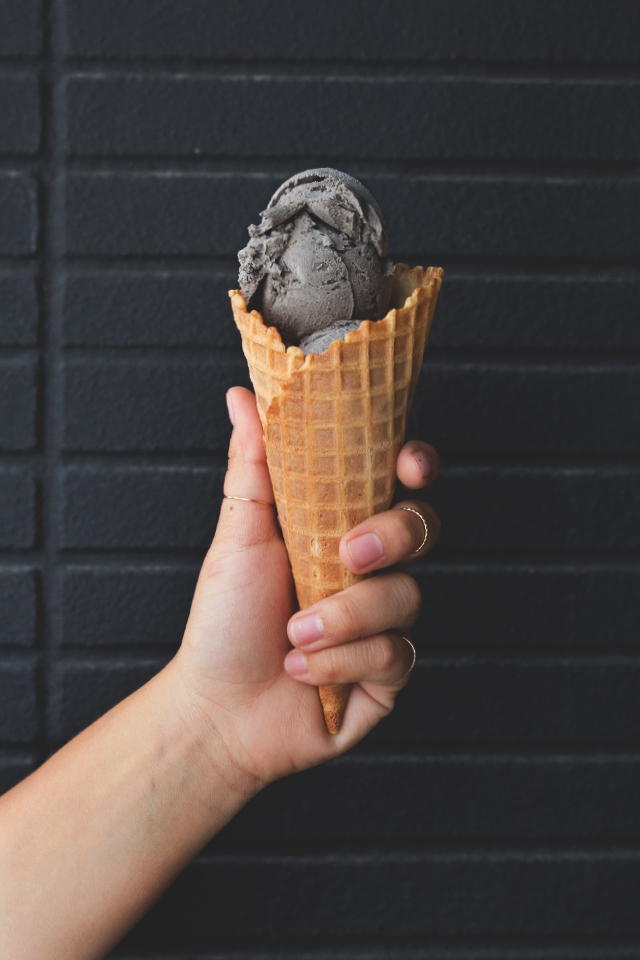 Salted Caramel – Bi-Rite Creamery, San Francisco
Still the best salted caramel around. Don't even try to convince me otherwise . . .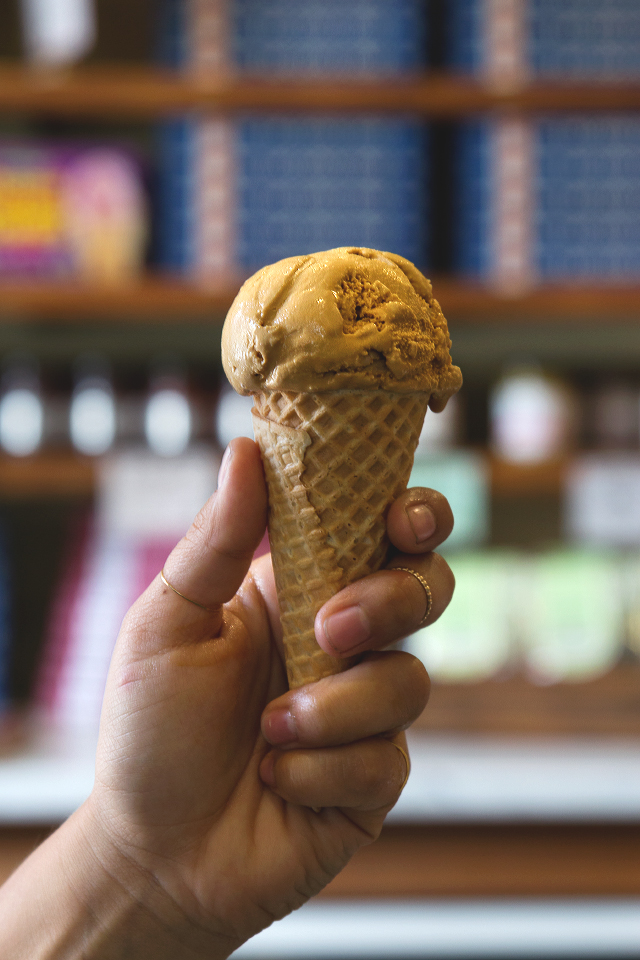 Secret Breakfast – Humphry Slocombe, San Francisco
Bourbon and corn flakes . . . need I say more?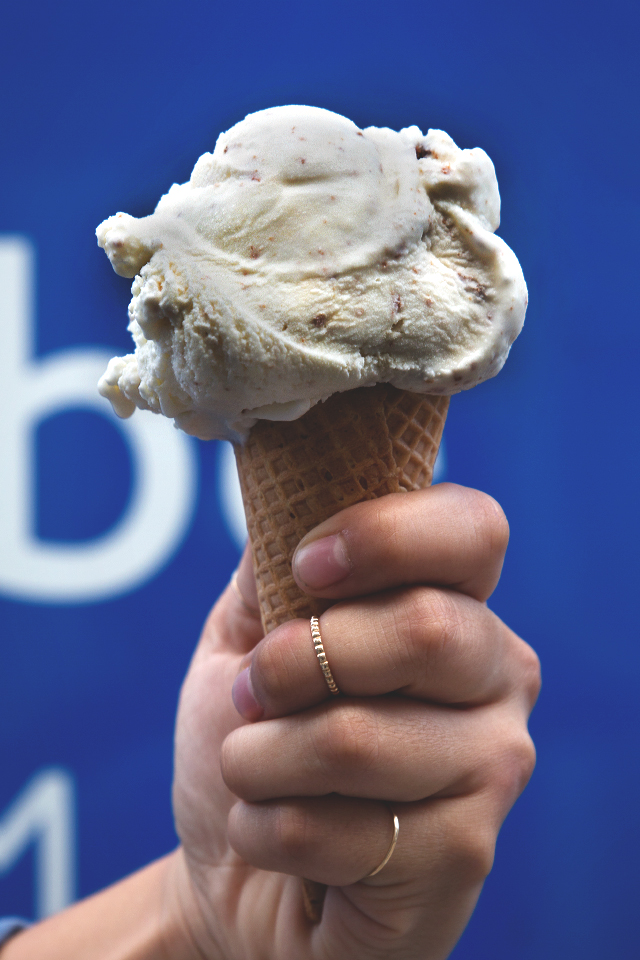 Mint Chip – iScream, Berkeley
Let's be honest, we all crave mint chip now and then. Unless it's the mint chip from iScream, in which case I crave it on the daily! Incredibly creamy and full of fresh mint flavor, this one always hits the spot. I'm a huge fan of their Meyer lemon as well.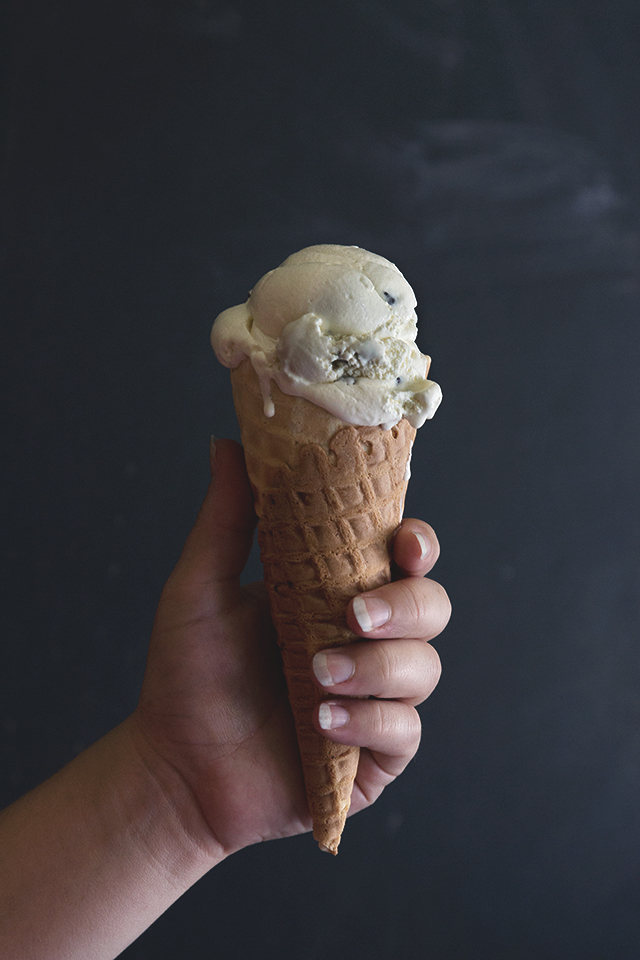 Turkish Coffee – Swensen's, San Francisco
Any flavor from this San Francisco classic is just about perfect. But you know me and coffee . . . I'll take it however I can get it.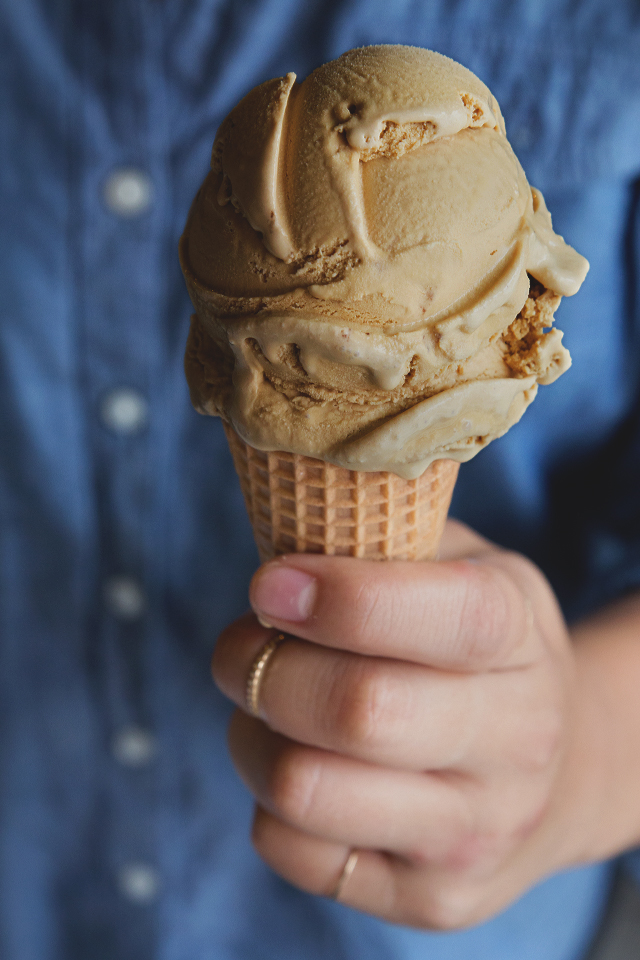 Just to note, many of these flavors rotate seasonally, weekly, or even daily, so don't be surprised if they aren't available the day you arrive. Luckily, it's hard to go wrong with any flavor your choose at these wonderful spots.
(images by HonestlyYUM)