People are always surprised to hear that I love my vanilla ice cream with a drizzle of olive oil and a sprinkle of sea salt. And then when I insist they try it – I get great pleasure in knowing that I've convinced them that it is, indeed, a winning combination. The grassiness and fruitiness of extra virgin olive oil and the delicate brininess of the sea salt flakes brings out the flavor of the vanilla and adds a wonderful, rich subtleness to the ice cream. It's simply divine and if you haven't tried it . . . well, give it a try and let me know what you think!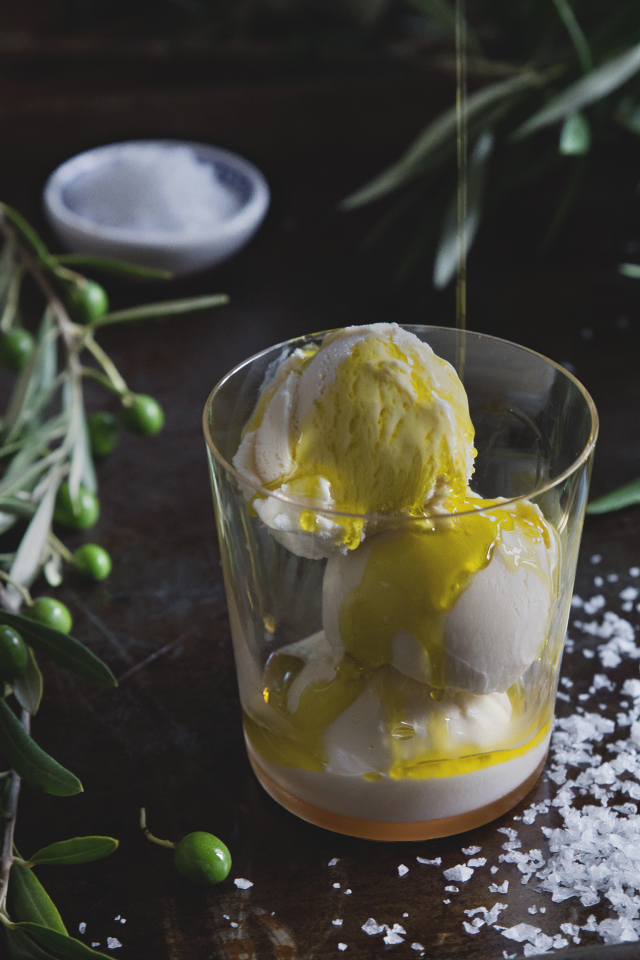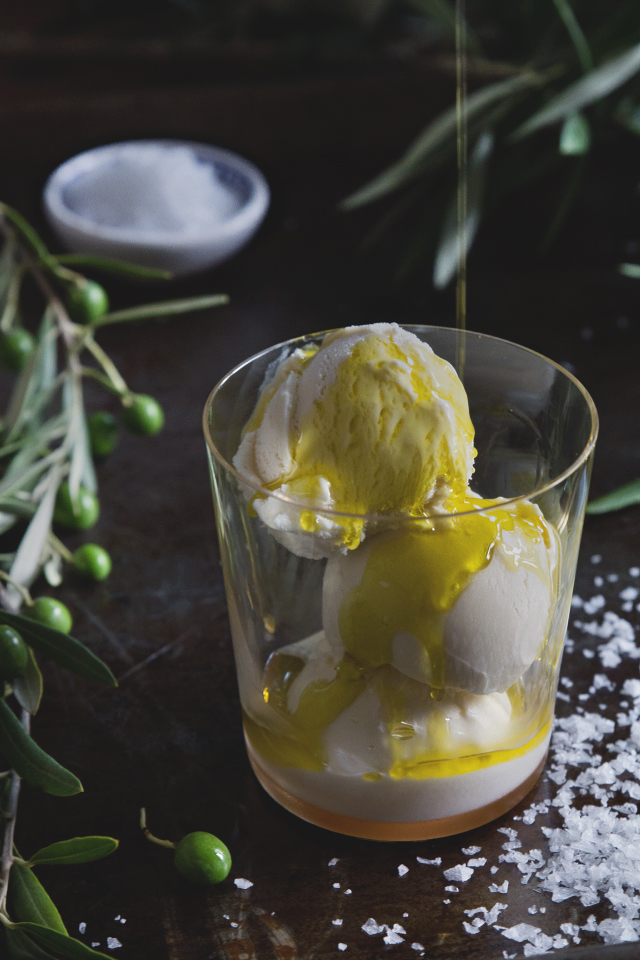 It's important to use the best ingredients here. Use your very best dipping olive oil, flakey salt and the best vanilla ice cream you can find.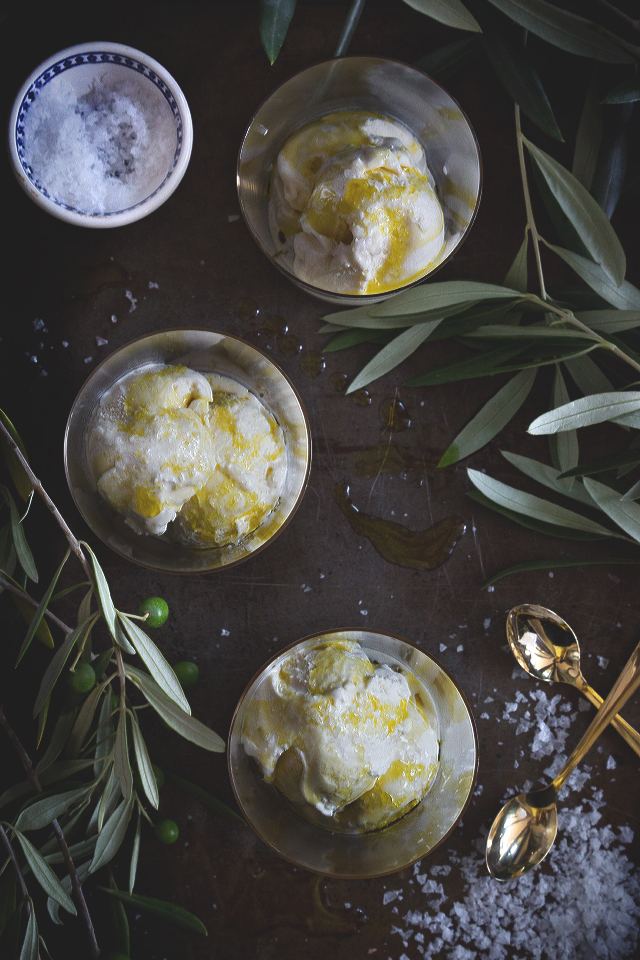 Fill a cup or bowl with 2-3 scoops of ice cream.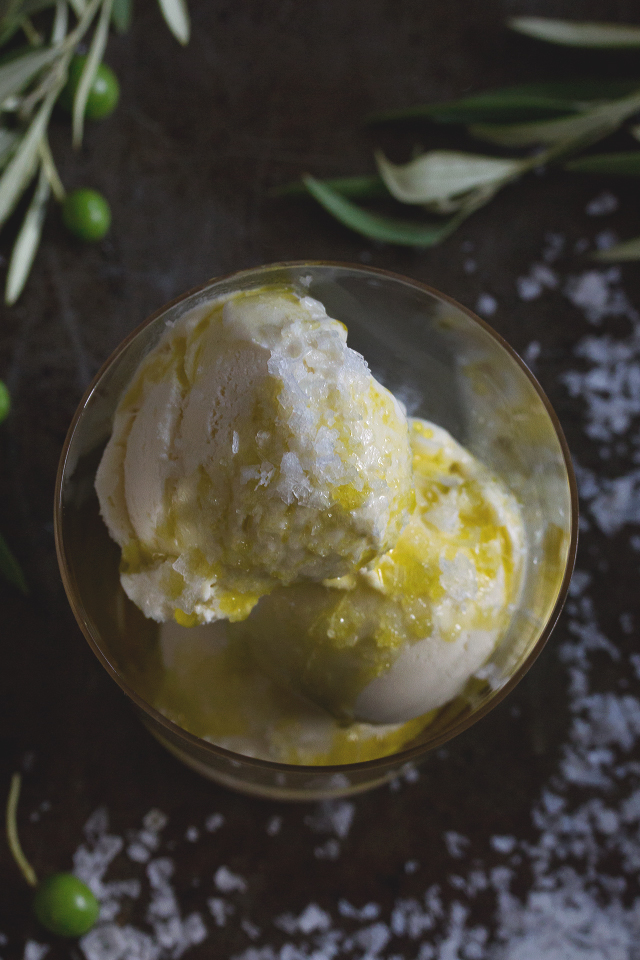 Drizzle with olive oil and sprinkle sea salt over the top. And if you're like me and want to add more, keep those topping handy!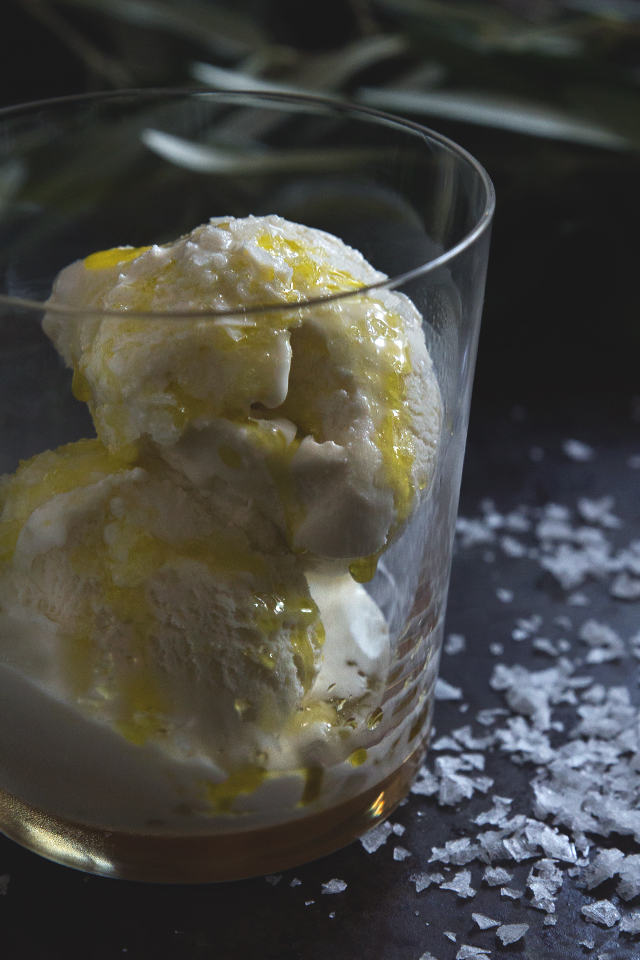 Vanilla will never be the same.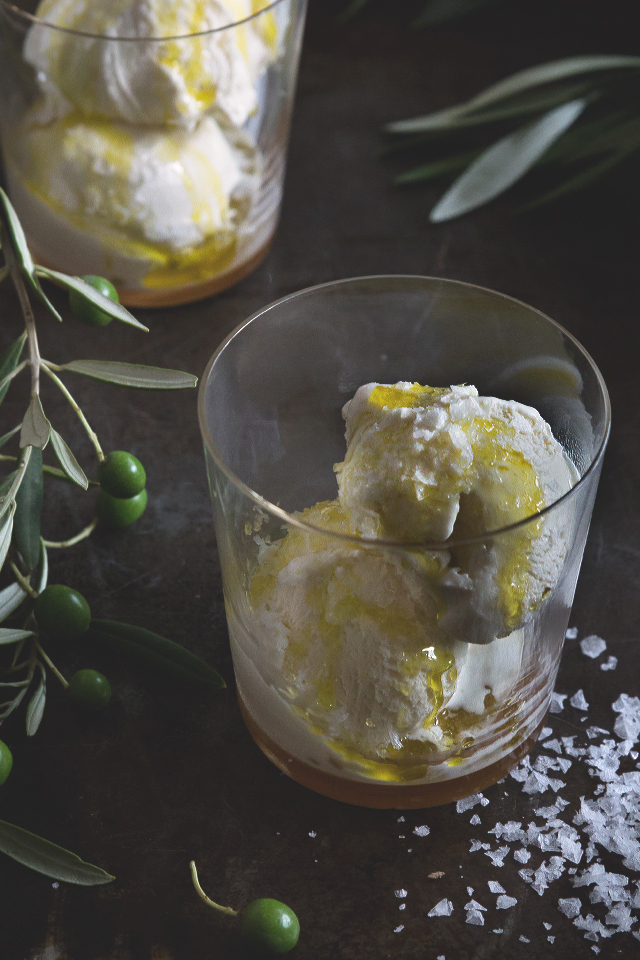 Vanilla Ice Cream with Olive Oil and Sea Salt

Ingredients:

Directions:

Place 2-3 scoops of vanilla ice cream in a cup or bowl
Drizzle a couple glugs of olive oil over the ice cream
Sprinkle a pinch of sea salt over the top
Enjoy!
(images by HonestlyYUM)