I am hunched over in the back corner of Peet's Coffee here in Berkeley, sipping an almond milk cappuccino (whaaaat?) and I am overwhelmed with emotion. Perhaps I am excited about the holiday weekend – a chance to escape with my wife and Grizzly up to the tranquility of the Sierras. Or maybe it's simply the gin martini I had for lunch. Probably both. Regardless, it's sure to be a fabulous Fourth of July – full of food, drinks and family.
Speaking of the Fourth, what's more American than apple pie? Why, berry pie of course!! I haven't been able to take my eyes off Linda's dreamy pie picnic all week.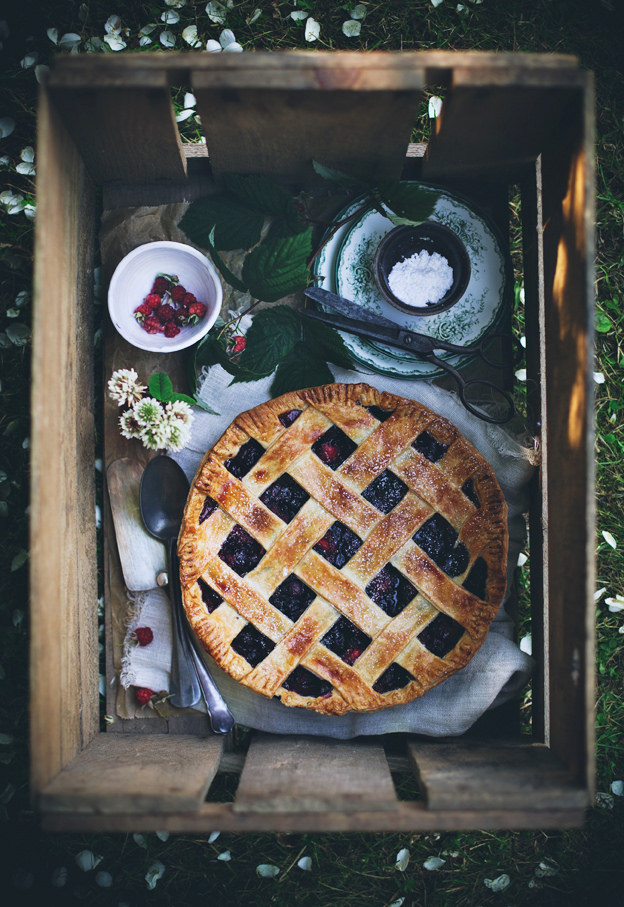 Have a happy (and safe) Fourth!!
(image by Call me cupcake)